They say even bad publicity is good publicity.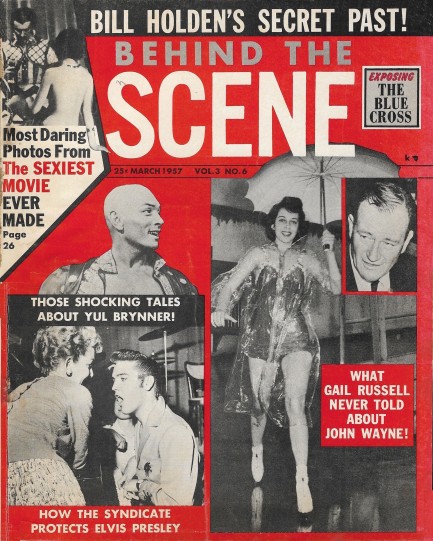 In this March 1957 issue of the tabloid Behind the Scene editors take swipes at assorted Hollywood icons, among them Yul Brenner, John Wayne, and others. Highlights include the allegation that Elvis Presley's career is mob controlled, that camera clubs are just fronts for porn peddlers, that Hedy Lamarr used Linda Lombard as a body double for Samson & Delilah, and that Lucrezia Borgia is the sexiest movie ever made. Also Mamie Van Doren's "secret weapon" is that anywhere she goes she always wears the least clothing of any woman present.
The shocking tales about Brynner have mainly to do with his claims of being a real life man of action, born on the Russian island of Sakhalin to Mongol ancestors. The truth was more mundane, but the lies helped Brynner establish himself as a star. As far as Elvis goes, he was dogged by rumors of Mafia ties later in his career, but this mention of a connection as far back as 1957 was a surprise to us. As always, people on both sides of the issue are willing to shout their version of the facts to the mountaintops, but nobody really knows who's telling the truth. We'll check with Elvis himself on this, since he lives just over in the next town since faking his death in 1977.
The interesting story here is the one about Gail Russell and John Wayne. Their acquaintanceship began when they starred in Angel and the Badman together in 1947, and continued when they reunited for Wake of the Red Witch in 1949. Whether they were more than just friends, nobody really knows. At the time Wayne was married to Esperanza Baur Díaz, and the relationship was marred by drinking and fighting, including one incident when Baur shot at Wayne. When the divorce inevitably came, it turned into one of the nastiest splits in years, with Baur accusing Wayne of being a violent drunk who beat her and fucked around with various women, including Russell, and Wayne accusing Baur of hanging around sleazy dive bars in Mexico, hooking up with strange men, and spending his money to entertain them.
The divorce was in 1953, but Behind the Scene, with this cover, is offering its readership dirt from an event that was still fresh in the public's minds because it had been such a knock-down-drag-out spectacle. Russell had never weathered the limelight well, and she used booze to cope. Her long term drinking problem was exacerbated by the turbulence surrounding the Wayne-Baur split. Two weeks after the divorce she was arrested for drunk driving. It caused Paramount to decline renewing her contract, and she kind of floated around for a few years, trying to hook on with a new studio but drinking steadily all the while. In 1955 she crashed her car and fled the scene, and in early 1957 she drove though the plate glass windows of Jan's Restaurant in Hollywood.

With hindsight, it's clear Russell was in a death spiral, but in the Tinseltown of that day the situation was perhaps not so obvious. In August 1957, Russell was found unconscious in her home, passed out after a drinking binge. Even in Hollywood, she had now crossed the line from being merely a party girl to having a problem. She was persuaded to join AA, but couldn't stop drinking, and in August 1961 was found in her L.A. apartment, having died from liver damage, aged 36, another beautiful star that flamed out. All that and more, in thirty-plus scans below.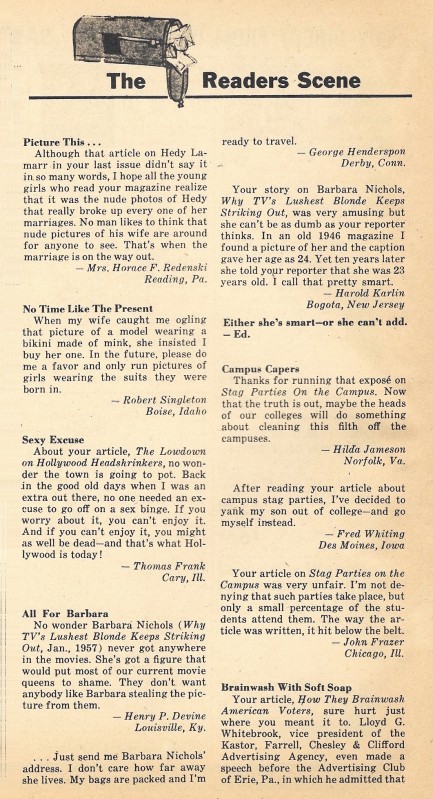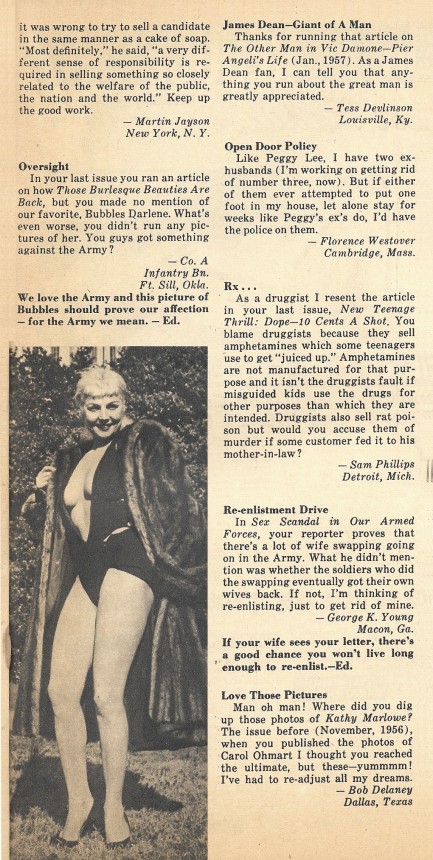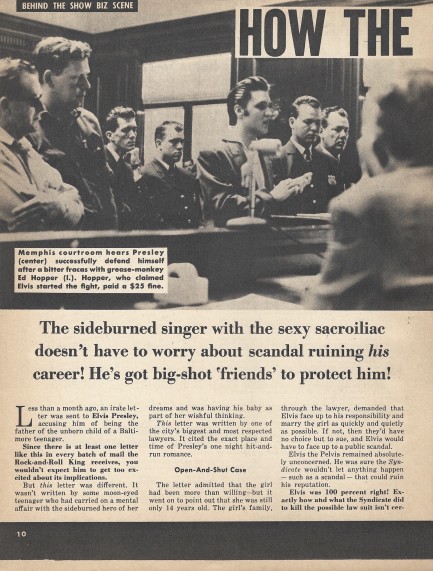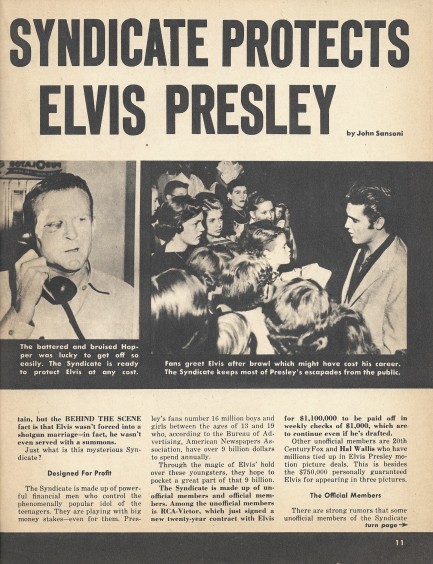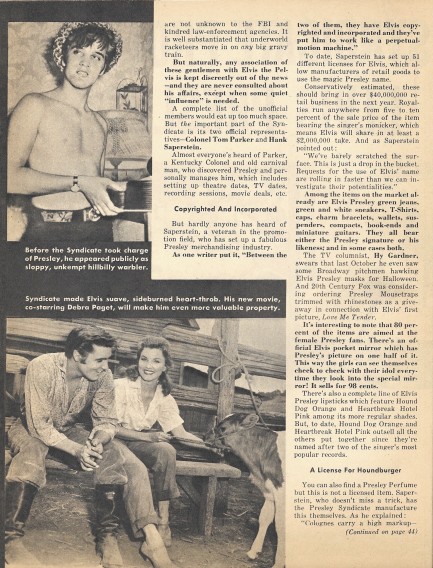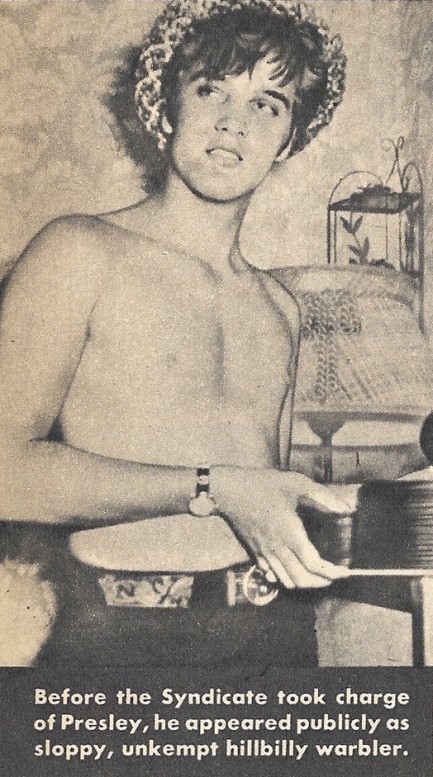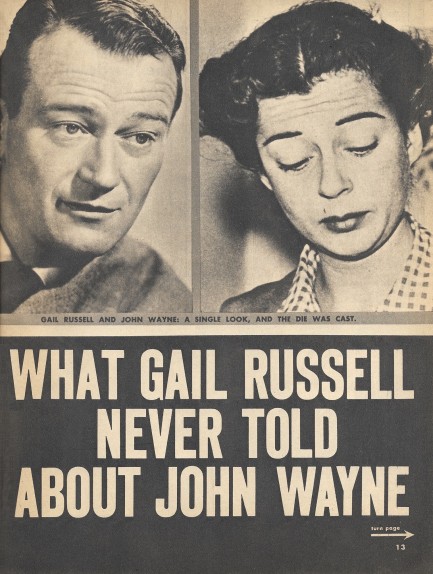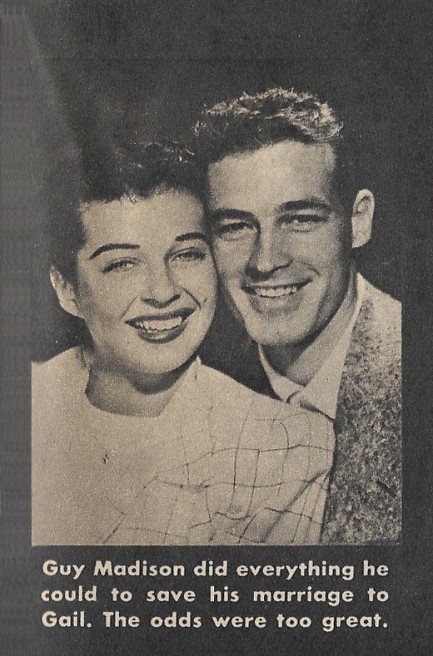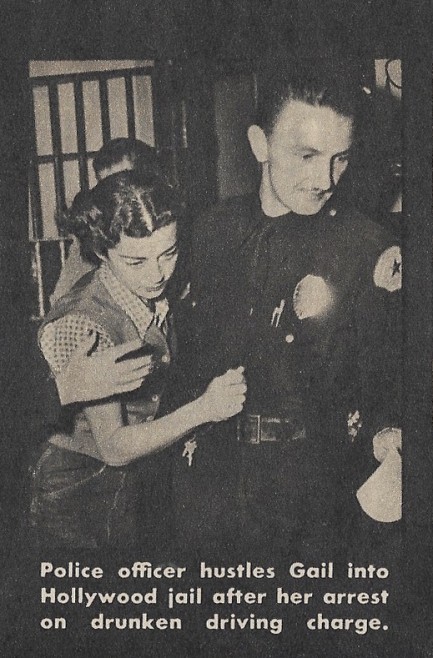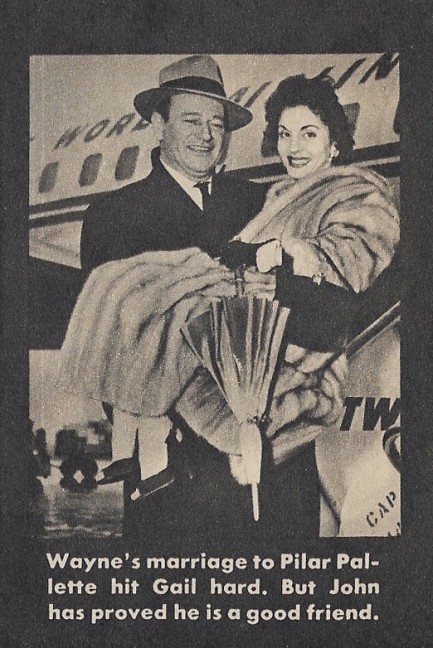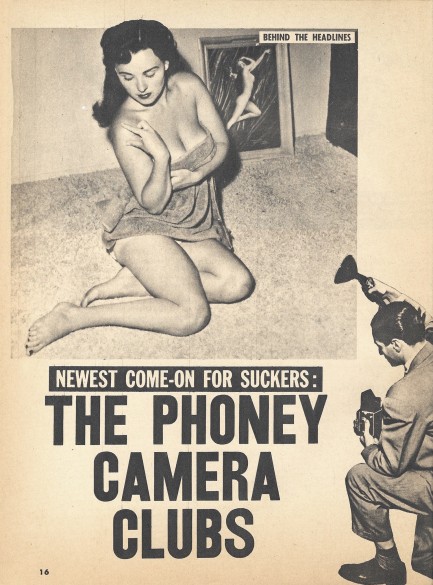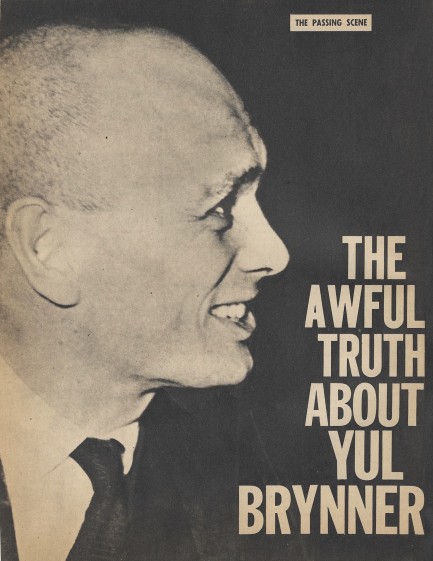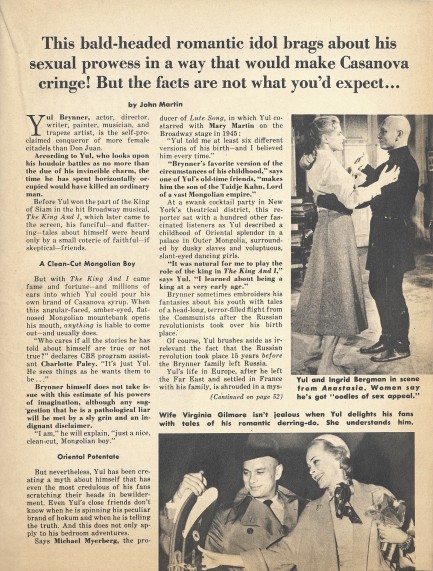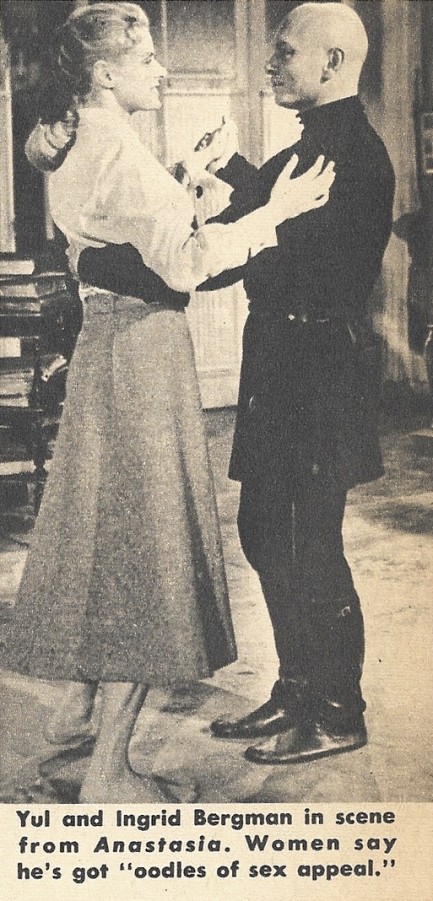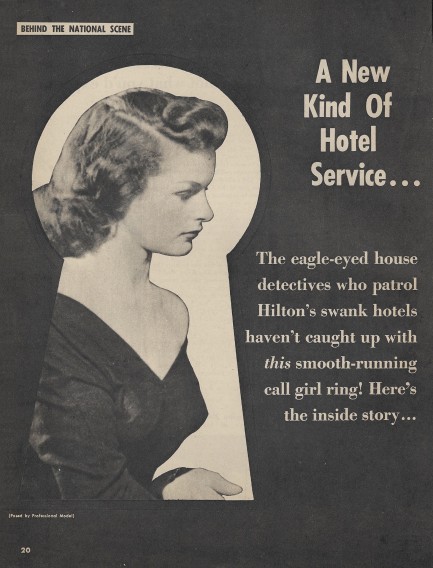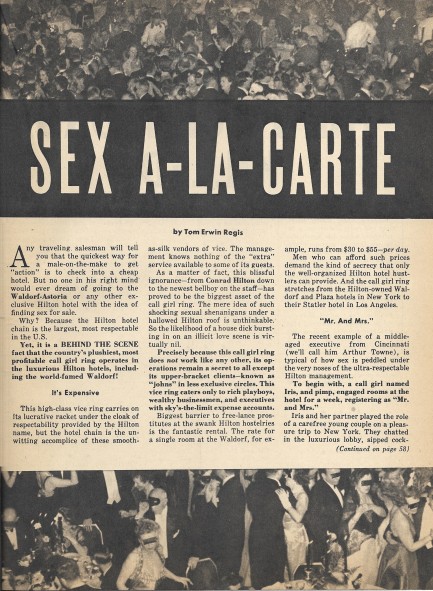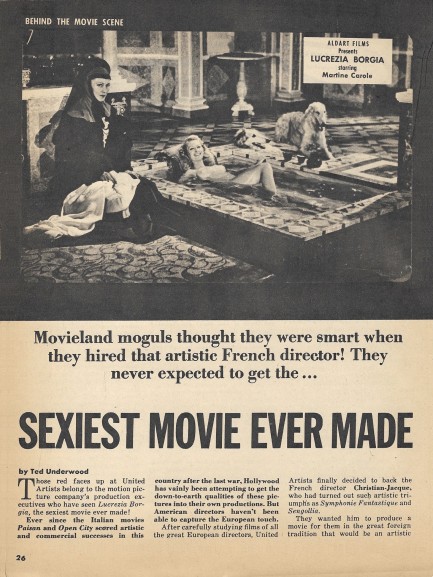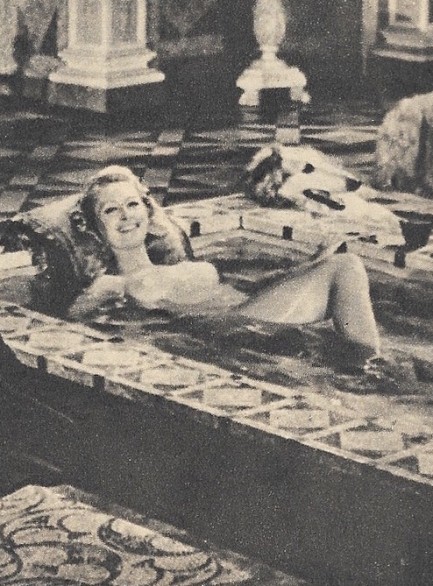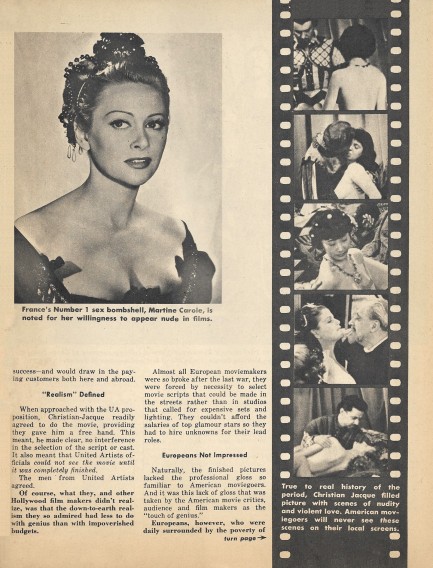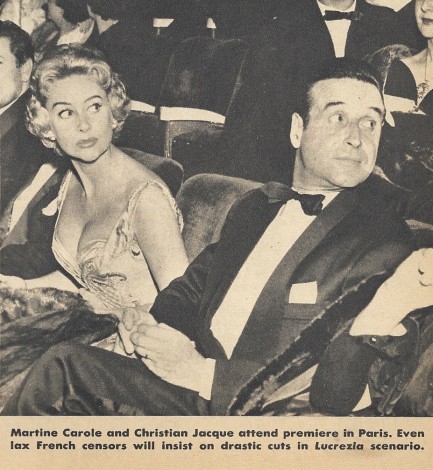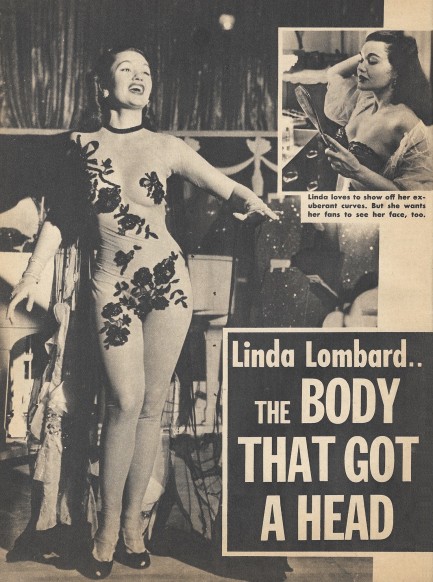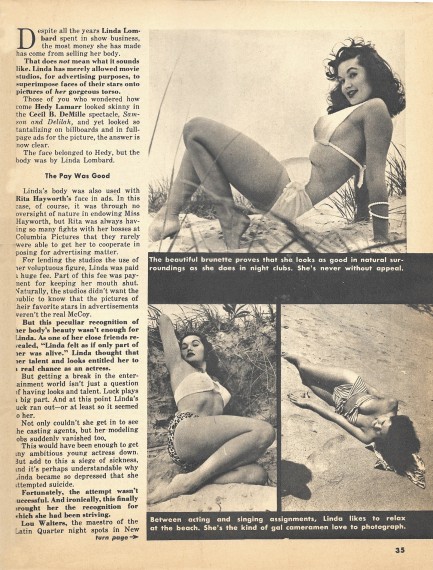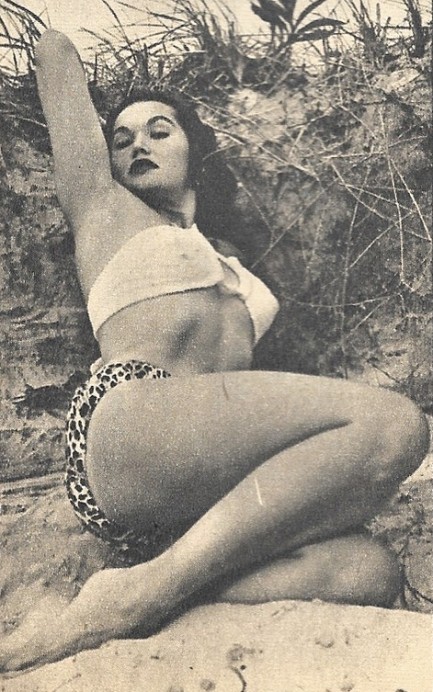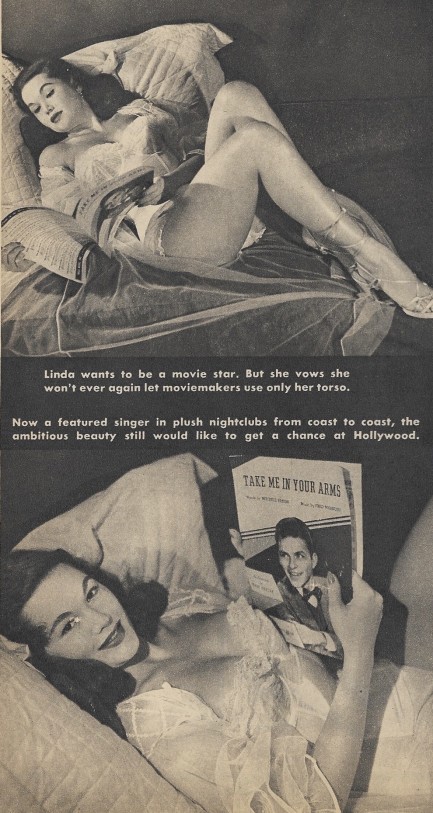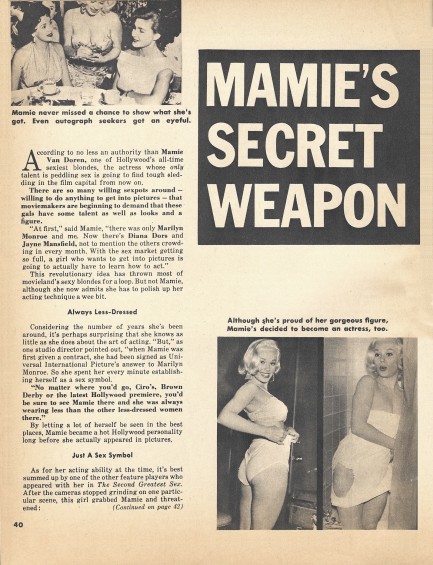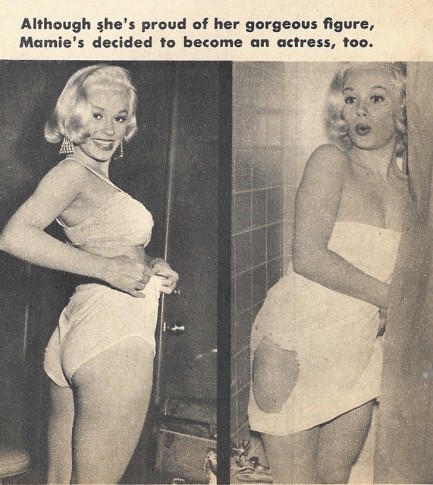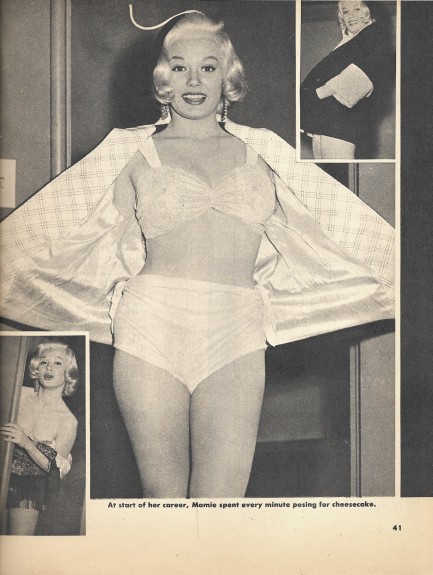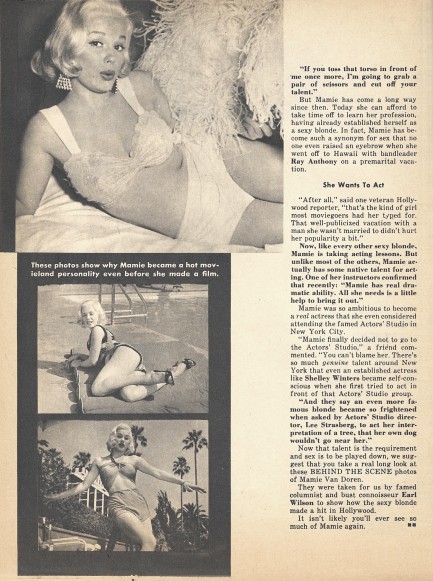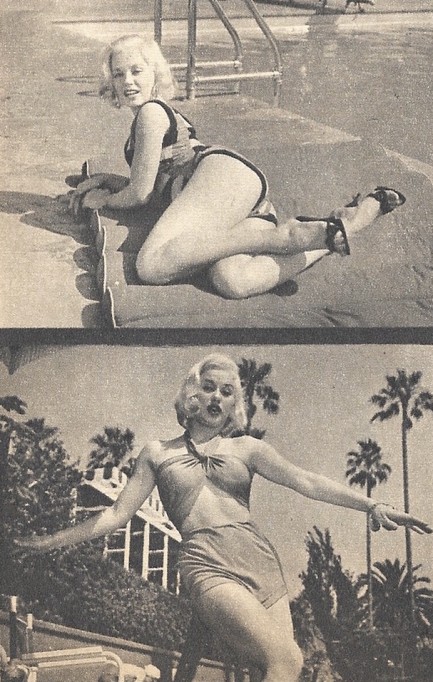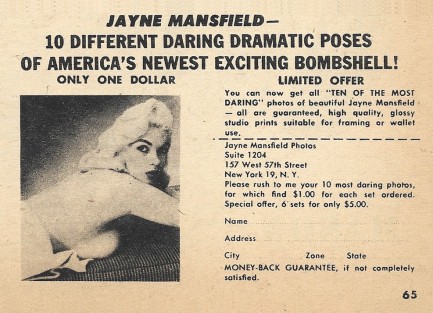 ---
Freak show on the dance floor.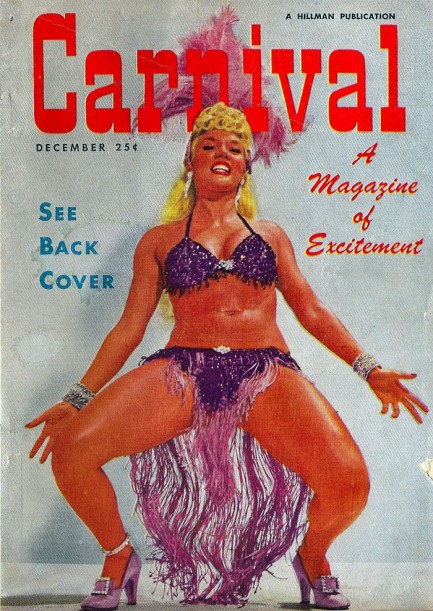 At the end of last month we posted a few images of Bettie Page that hadn't appeared online before. They came from an issue of Carnival we were too lazy too scan in its entirety at the time. Today we have the rest of that great issue, vol. 1, no. 2, published out of Chicago, U.S.A. by Hillman Periodicals, who were the same people behind the magazine Show. The cover star is burlesque queen Lilly Christine, aka The Cat Girl, and she reappears in all her wild-eyed glory in a photo set we've placed at the very bottom of this post. We've seen at least two of those photos before in other magazines, however Carnival claims it was an exclusive set, shot especially for them, and indeed, that could be true, since theirs appeared before the others we saw.
After a peek behind the scenes of the Miss Universe pageant, readers get a profile of Ernest Hemingway's most recent trip to Spain. Hemingway was visiting the Festival of San Fermin in the Basque Country town of Pamplona in order to see how his favorite sport of bullfighting had fared in the years since he'd last visited. Since the text in these digest-sized magazines scans large enough to be legible, you can read what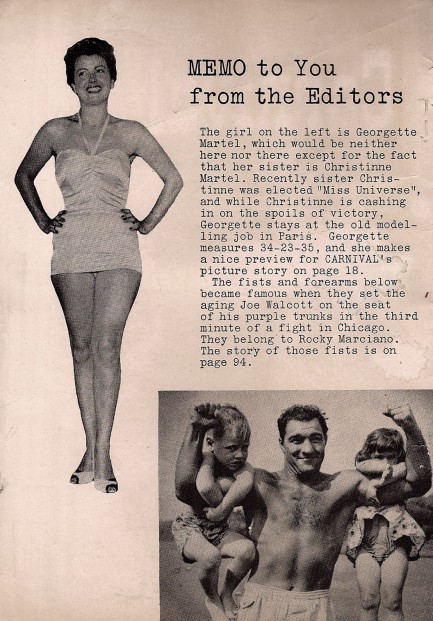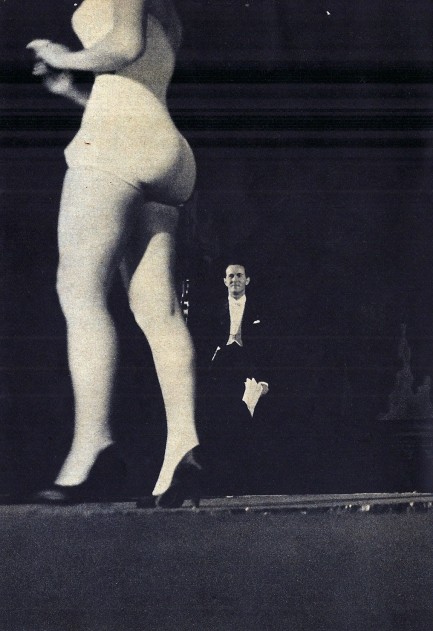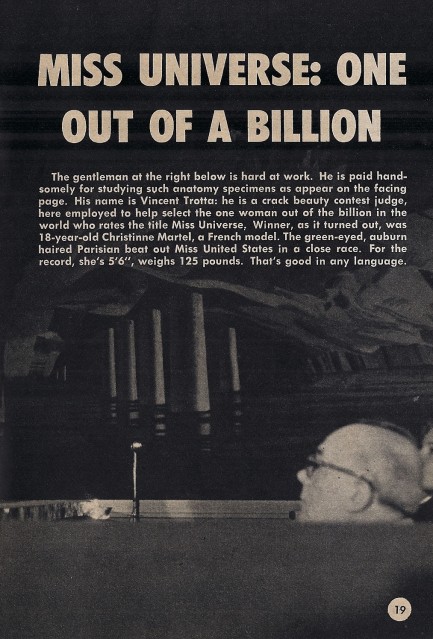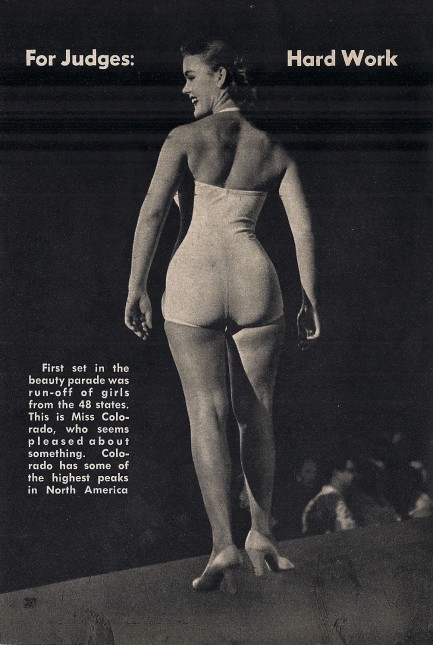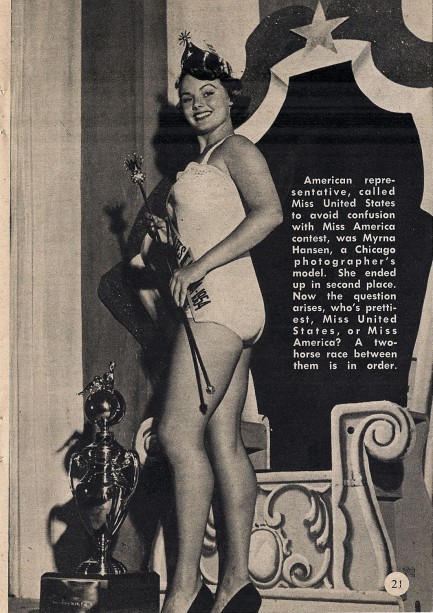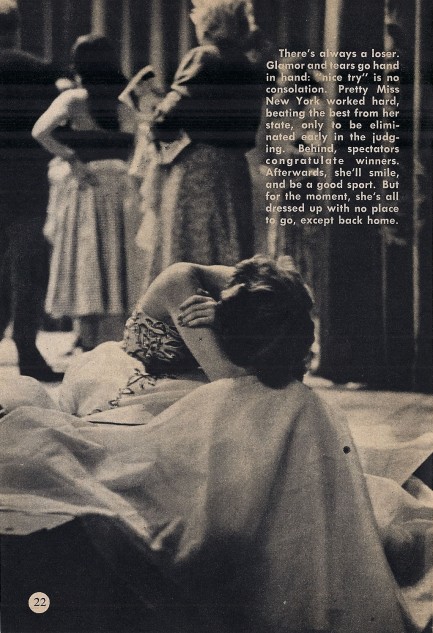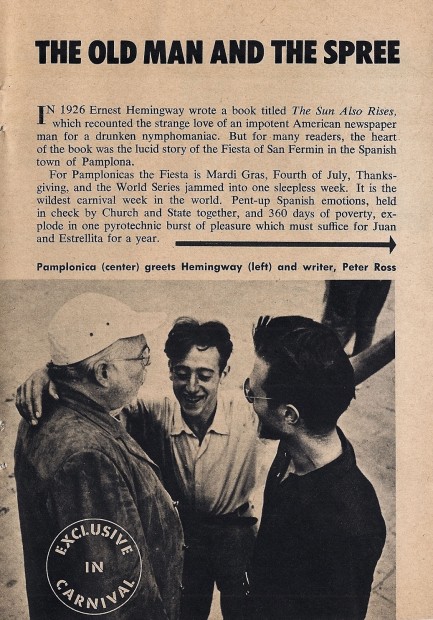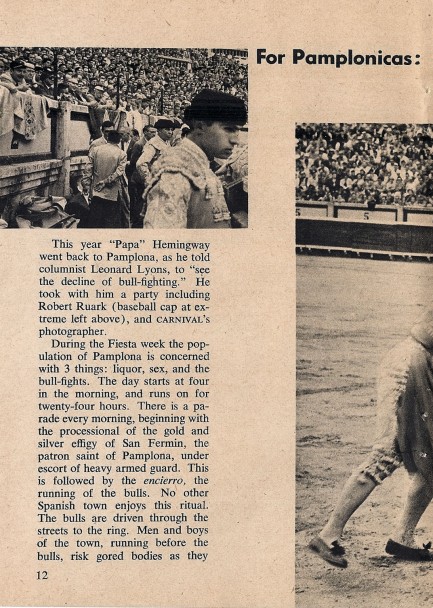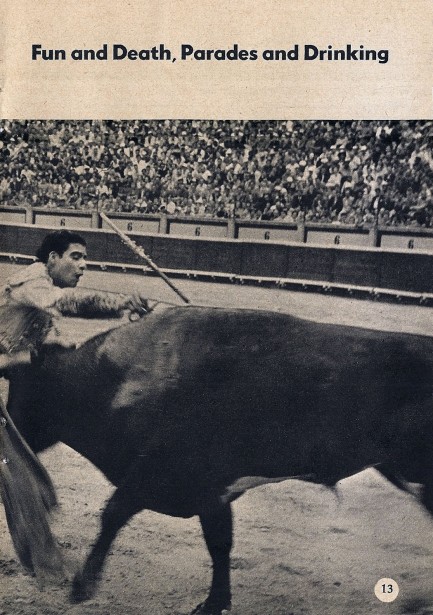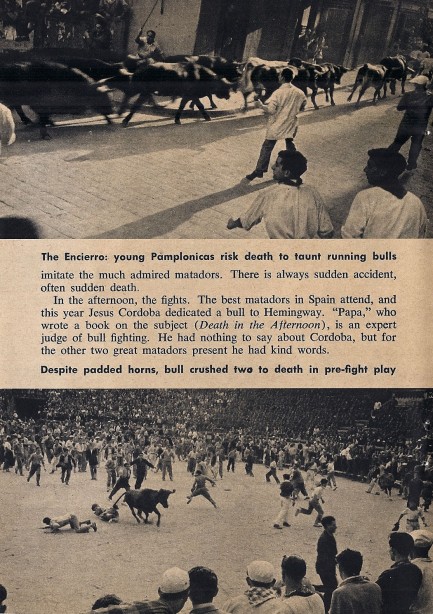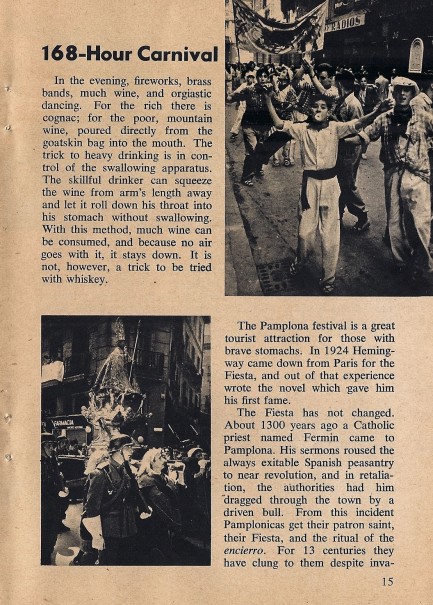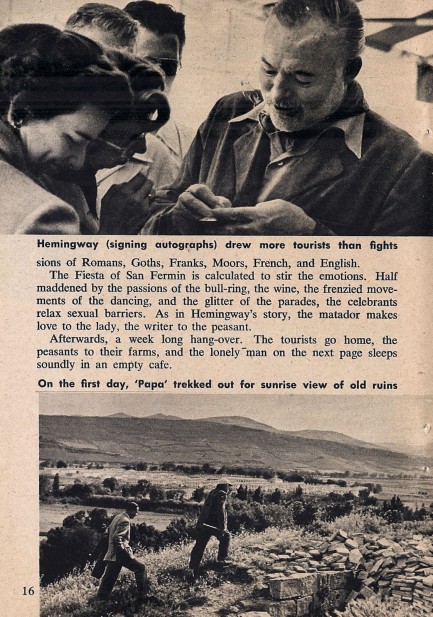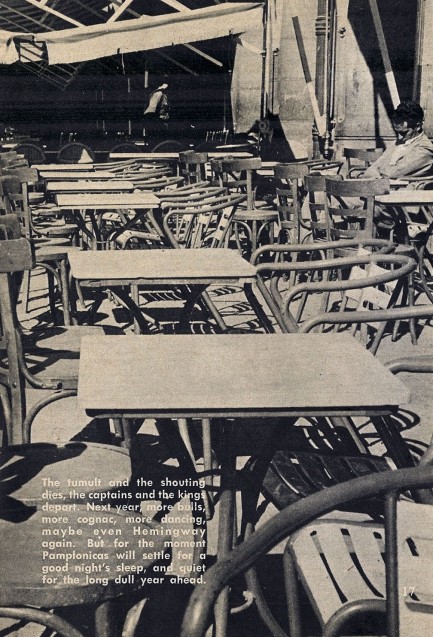 Carnival says about the famed festival yourself. We will note, however, that the writer's description of Pamplona as dull when San Fermin isn't happening is wrong. Spain in general, and the Basque Country in particular, are never dull. Trust us—we've spent a lot of time there. If you're interested, you can read our firsthand observations of San Fermin here and here.
Carnival next presents readers with photos of dancer Nejla Ates, whose short set begins just below. We first saw one of these shots in an issue of Uncensored dating from June 1954, but once again Carnival seems to have gotten there first—their photos are from 1953. Ates, who for some reason often appears online unidentified, was Romanian born of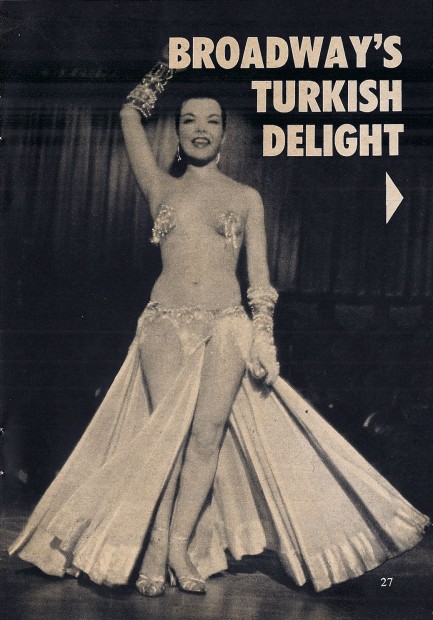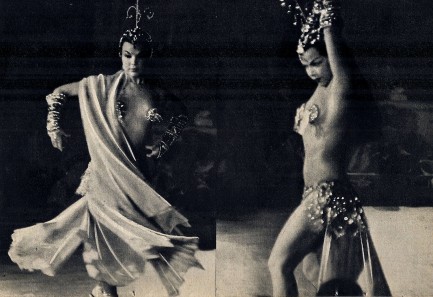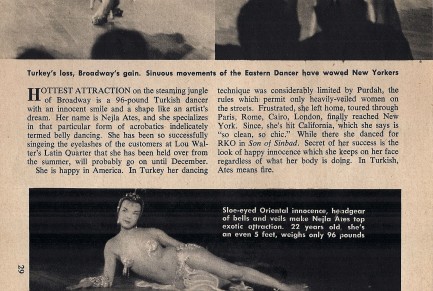 Tatar descent, and danced her way through Cairo, Rome, Paris, and London, before finally gaining international fame in New York City. She appeared in three American films during the 1950s, and was the go-to cover model for Middle-Eastern and bellydancing themed album sleeves, but despite her successes suffered the usual slate of dead end affairs and romantic heartbreaks with such men as, among others, Billy Daniels, George Sanders, and Gary Crosby.
Following Ates is a photo feature on American actress and party girl Barbara Payton, who burned a swath through Hollywood during the 1950s, bedding co-stars, feuding with her studio, and generally raising a ruckus before eventually drifting into prostitution and dying at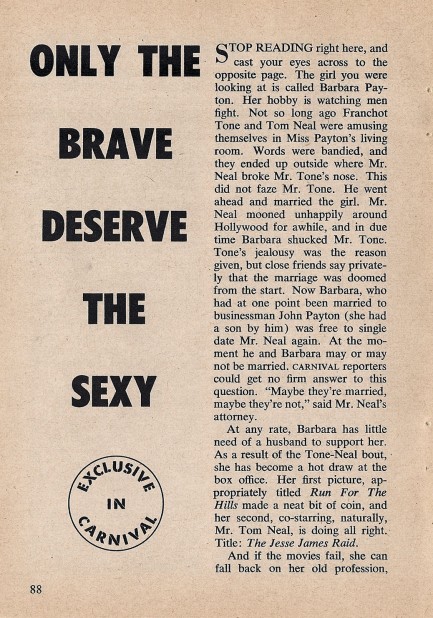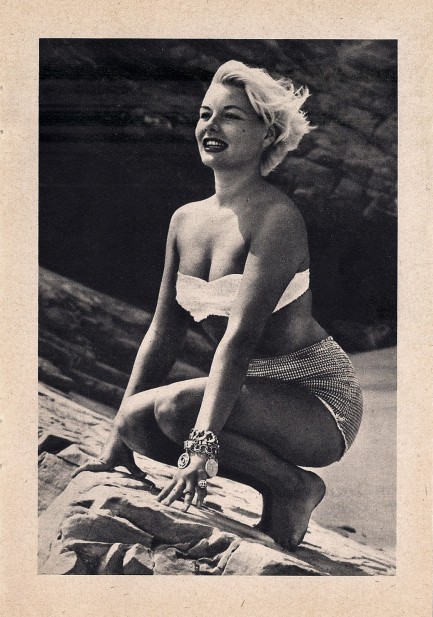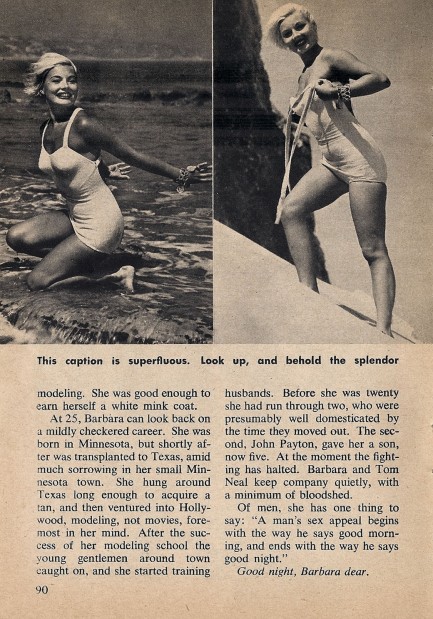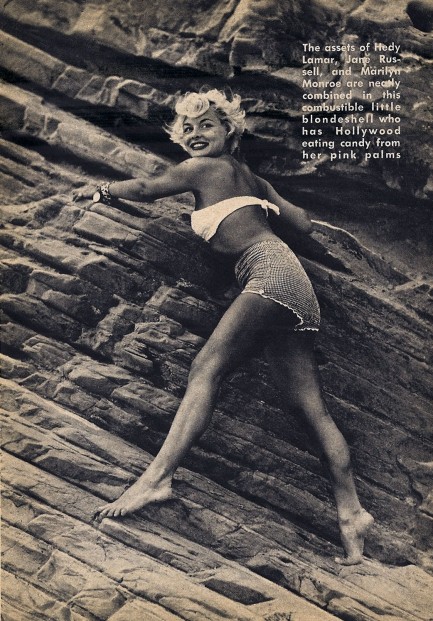 age thirty-nine of heart and liver failure. She's described here as possessing the "assets of Hedy Lamarr, Jane Russell and Marilyn Monroe" all at once. Not sure about that, but we'll be finding out more about her later, because we will be examining her very pulpish life story in detail.
Next you get a great close-up photo of Jersey Joe Walcott having a disagreement with Rocky Marciano's fist. Does that shot also look familiar? Perhaps because it was the cover of a January 1953 National Police Gazette. We had no idea that the fight was considered controversial at the time. Apparently, many thought Walcott took a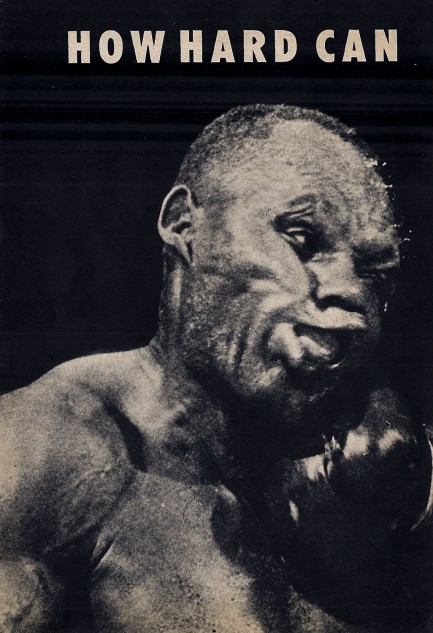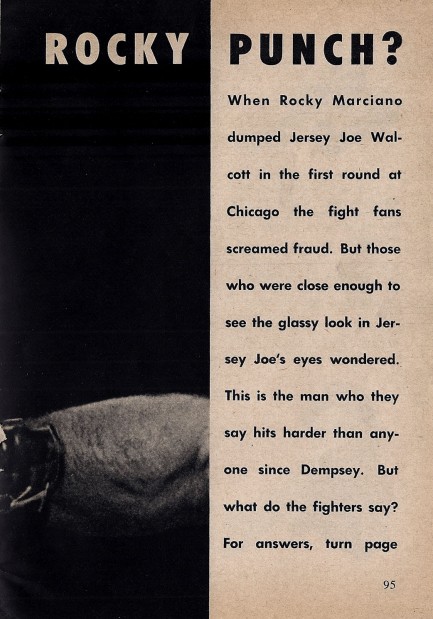 dive. Since this photo is of the actual the shot that sent Walcott to the canvas, we have to respectfully disagree. It's lights out, and anyone can see that. In any case, you can take a gander at that Gazette cover and learn a bit about Marciano and Walcott here.
A few more treats: panel 24, just below, contains a hot shot of Marilyn Monroe at a charity baseball game; panel 26 features actress Sheree North, who doesn't look very impressive, which means you should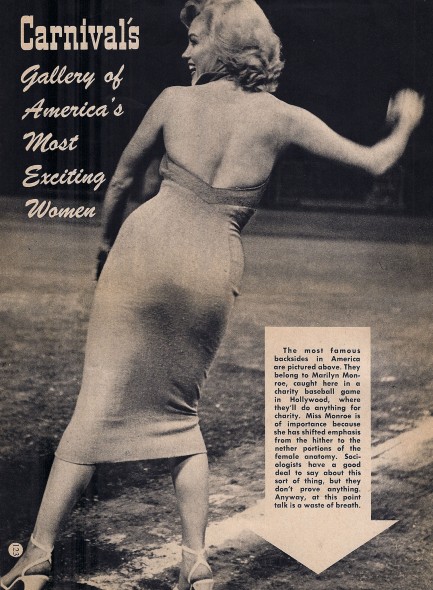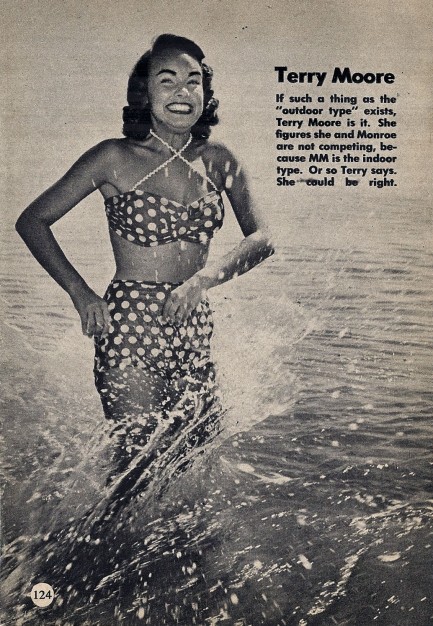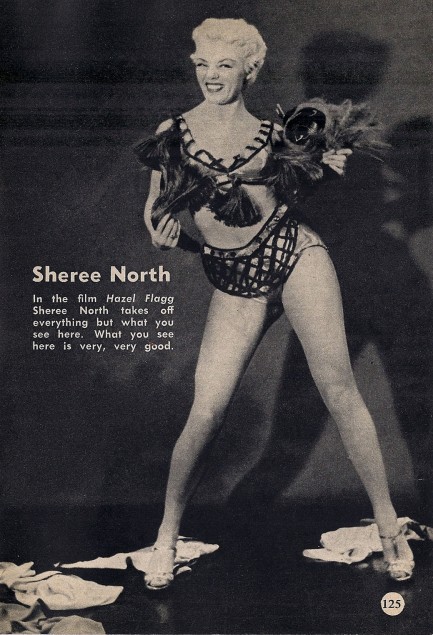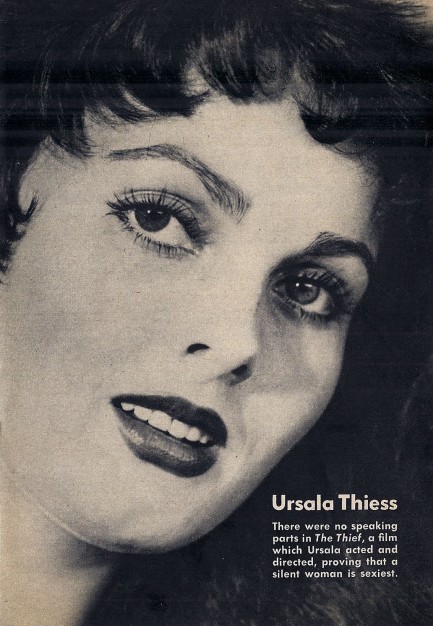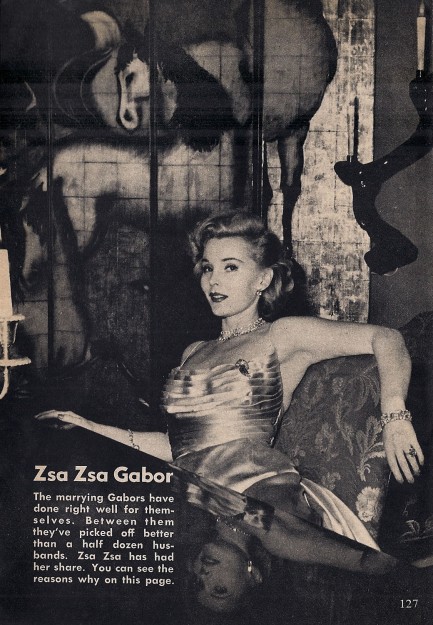 click over to our lovely femme fatale post on her here and get a sense of what a knockout she really was; and lastly, in panel 28, above, you get a killer shot of Zsa Zsa Gabor, who, believe it or not, was already nearly forty at the time and had been married three times on the way to her final tally of nine.
Looking at all these pages and visiting the accompanying links, you perhaps get a sense of how the mid-century tabloid industry was fueled by handout photos, with all the publications using the same shots but concocting editorial angles to create the illusion that the images were exclusive. But in Carnival's case, it does seem to have published many of these images first. It billed itself as "a magazine of excitement", and we have to agree. It's also a magazine that, because of its tightly bound construction, we had to destroy in order to scan. But even though this particular issue of Carnival is now only loose leaves scattered across the room, there are other issues out there, and we'll have some of them later, hopefully.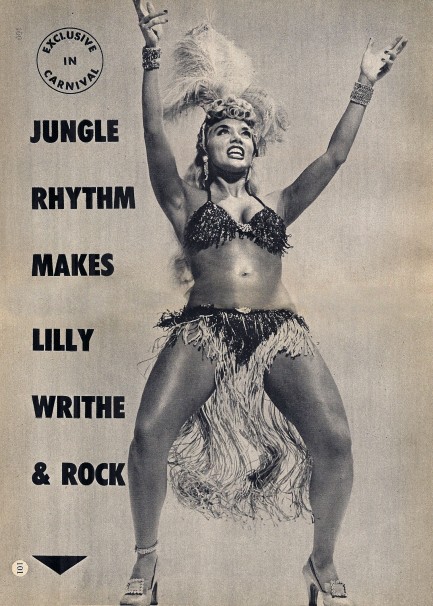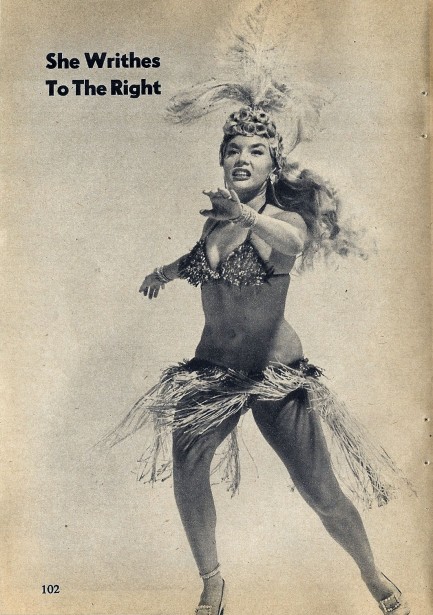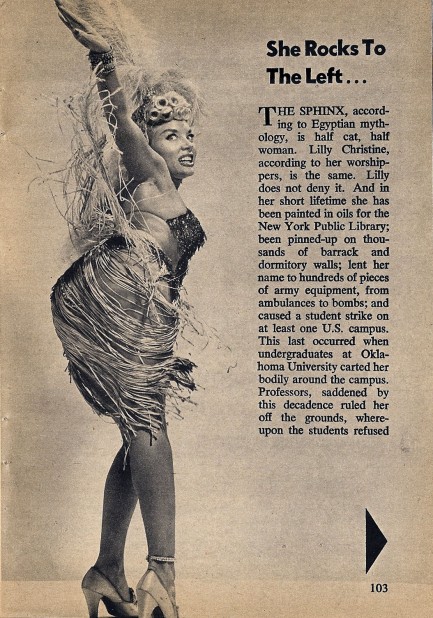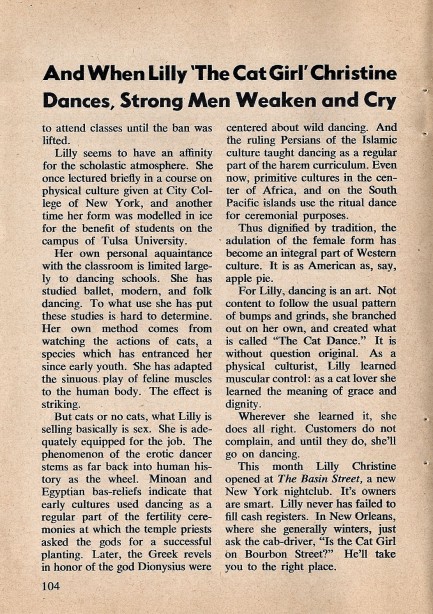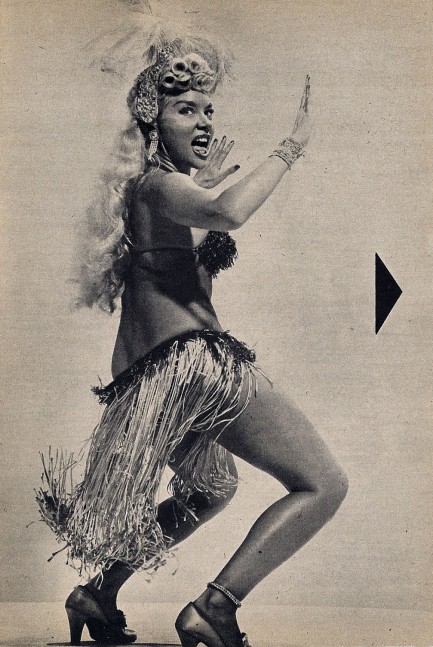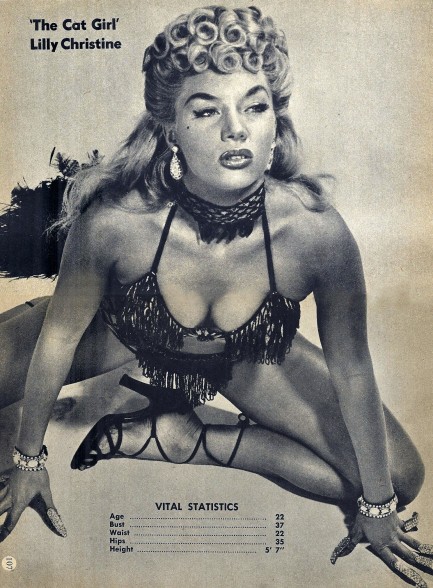 ---