So this is a maraca? Hmph. Now I know what men have been asking me to shake all these years.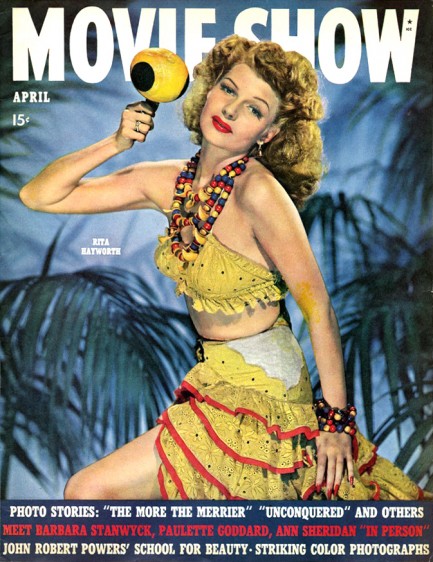 Above, another Movie Show cover, this one from April 1943 with Rita Hayworth shaking her maraca. We never heard of this magazine before last week, but it's aesthetically brilliant. Hopefully, we'll find more out there somewhere. If we do, we'll definitely share. Below are selected interior pages from this issue, featuring Ida Lupino, Anne Sheridan, Mona Maris, Mapy Cortés and others.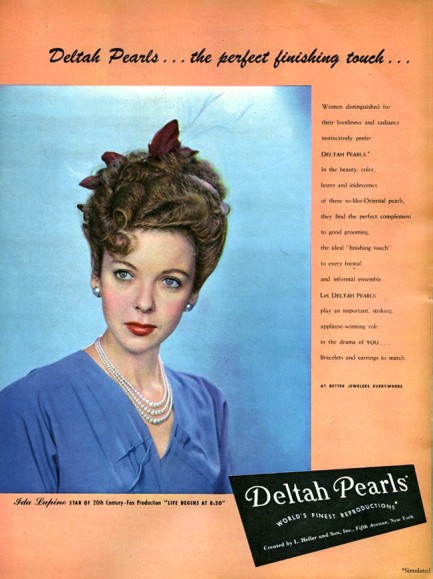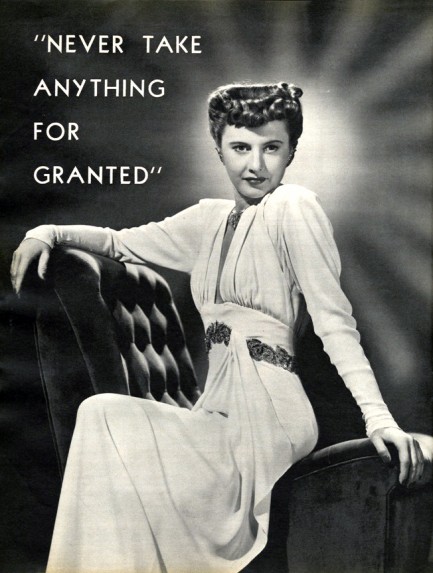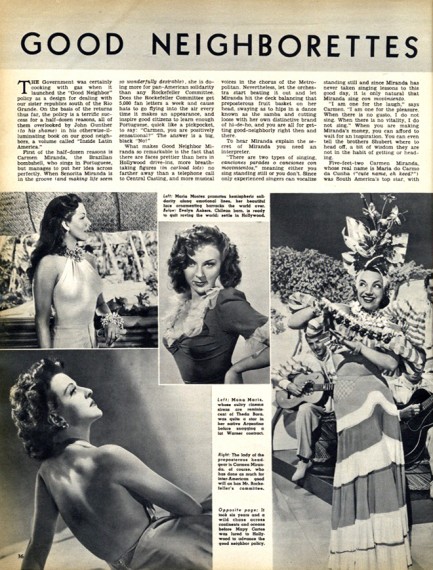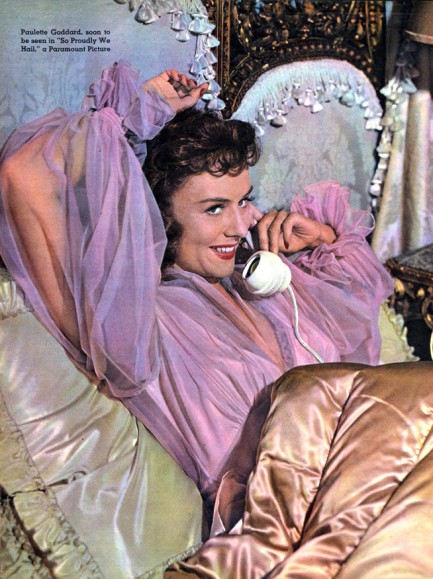 ---
The best Show in town.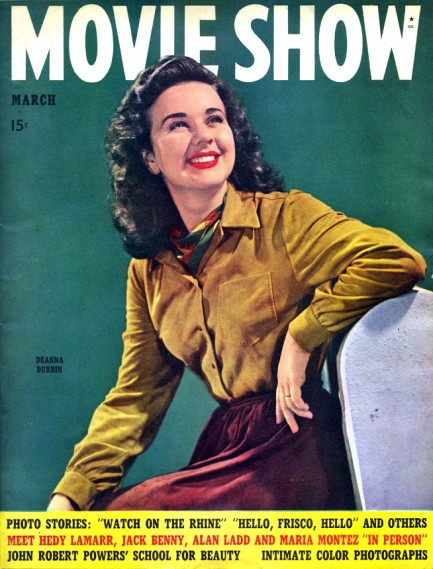 Above is a March 1943 cover of the American cinema/celeb magazine Movie Show featuring Deanna Durbin, an actress who is little known to people who don't watch old musicals, but who was a well-regarded performer in her day. She even won an Academy Juvenile Award in 1936 for her role in Three Smart Girls. Although that particular category of Oscar has been discontinued, Durbin hasn't—she's still around at age eighty-nine. Though her film career only spanned twelve years, her success was great enough to merit a star on Hollywood's Walk of Fame. Movie Show also features Hedy Lamarr, Maria Montez, Ann Miller, all of whom you see below along with a pretty tasty Chesterfield ad. We'll have more from this publication later.
---