Raquel Welch represents a high water mark for the low rent National Spotlite.
Her body drives men wild. But it isn't Raquel Welch being quoted on the cover of this National Spotlite published today in 1967, though the juxtaposition of text makes it seem so. No, the line came from a little known actress named Donna Selby, who National Spotlite scribe Hugh Wells interviewed in London. The story is rather amusing, as Wells tells readers how Selby appeared in only a bathrobe, made a pass at him, gave him an unwanted kiss and even licked his ear. He claims to have fled the room, saying to the actress, "I predict that you'll go places—and quickly too!" But he was wrong about that—try as we might, we can't find mention of an actress named Donna Selby anywhere.
But getting back to Raquel Welch, the cover shot comes from one of her most famous photo sessions, the same one that produced this excellent image and many others. Welch had gone briefly blonde, and the resultant photos are the only ones we've seen of her with golden hair. You know what would make her presence here even better? An interview. But no such luck. National Spotlite is simply making good use of a handout photo. Moving on, readers are treated to a nice shot of Patsy Ann Noble, aka Trisha Noble, just below, who we discussed back in 2009, and also

appearing in the issue is German actress Dagmar Hank, who acted in several movies between 1958 and 1965. Lastly, in the centerfold you get Molly Peters, who was a Harrison Marks model and whose most notable cinematic output was a bit part in
Thunderball
.
You have to give National Spotlite credit—unlike many middle tier tabloids of the period this one managed to actually feature relevant and semi-relevant personalities. That comes as a surprise, since it was owned by the infamous Beta Publications of Spotlite Extra and Close-Up Extra fame. But as the flagship paper, National Spotlite doubtless had a higher budget. The masthead tells us it even had offices in New York City and Montreal, which is kind of impressive. Within a few more years, though, the paper regressed to the same form as Beta's cheaper imprints and was reduced to putting out issues like this one. Like Marlon Brando in On the Waterfront, for a while National Spotlite coulda been a contenduh. It just never quite made it.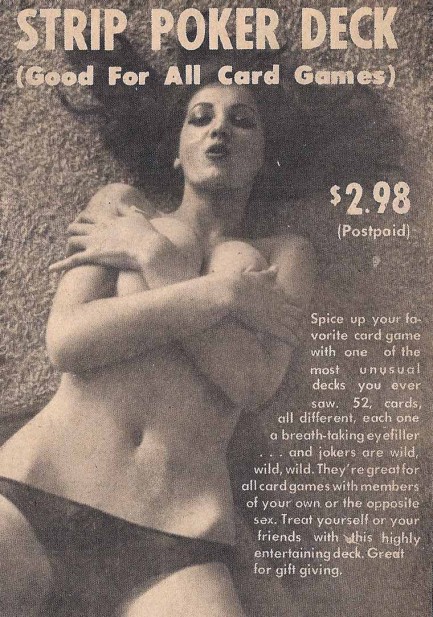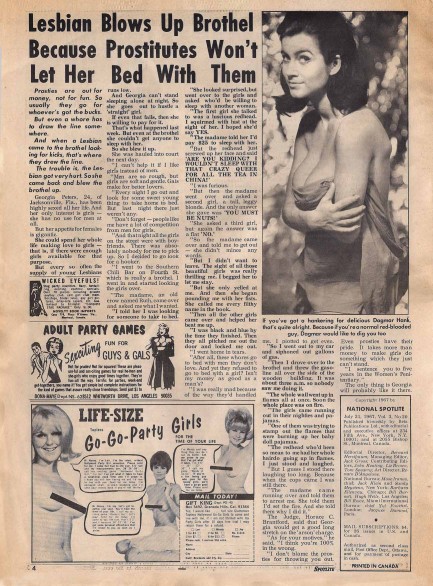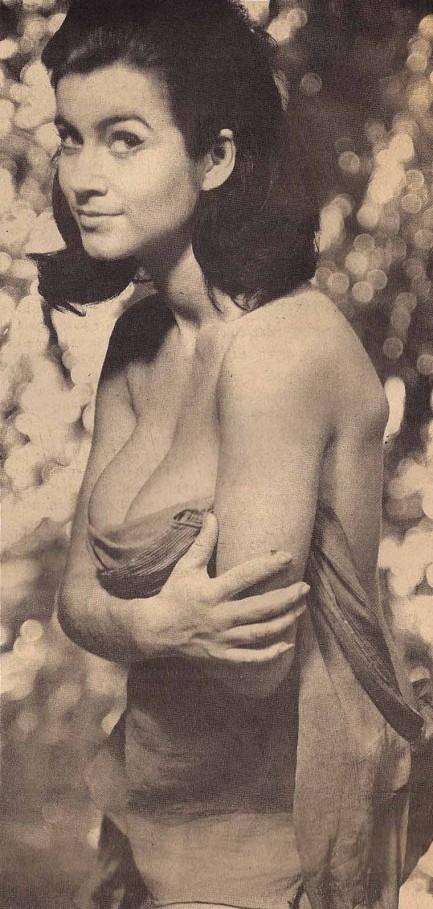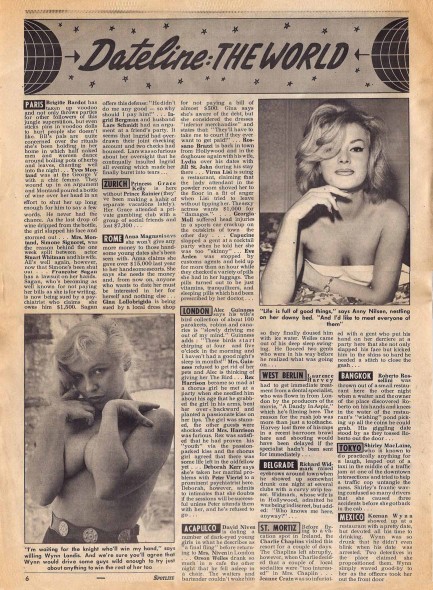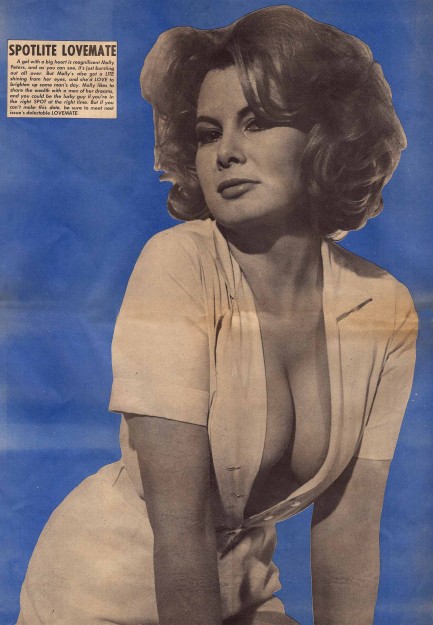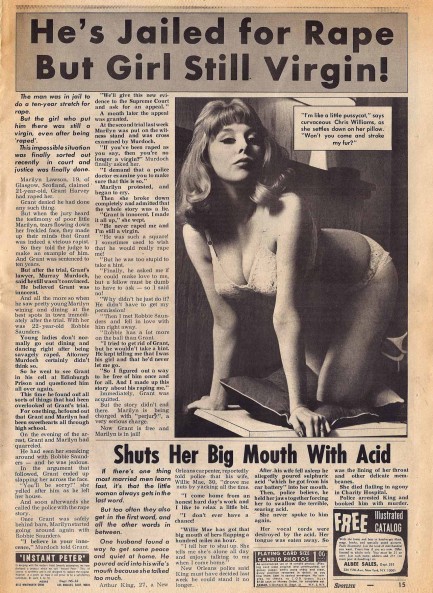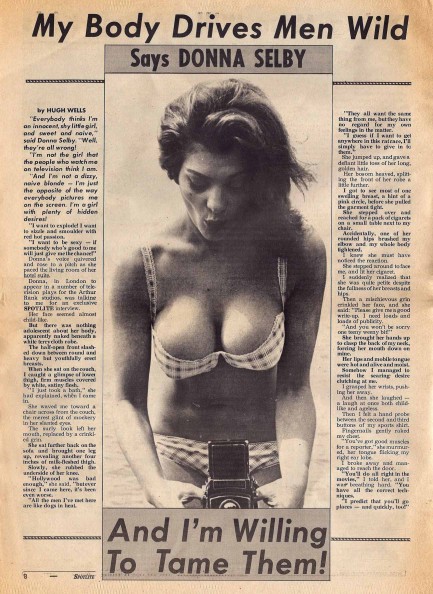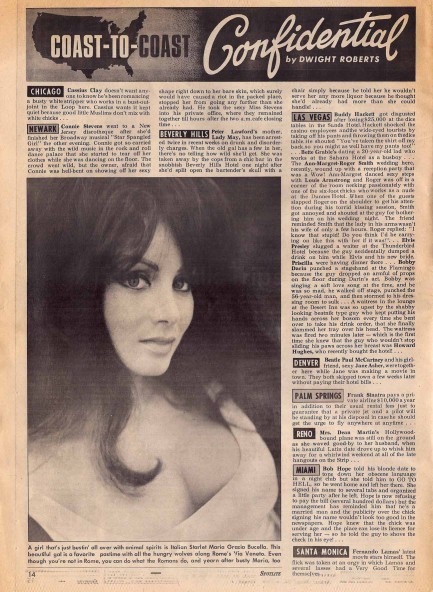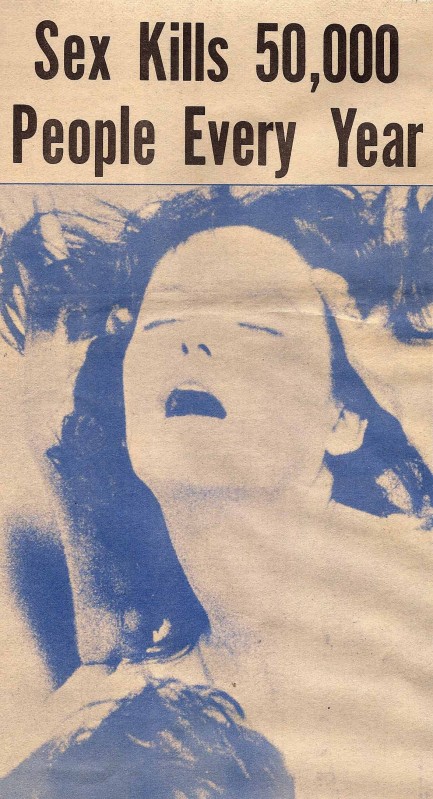 ---
The three faces of Trisha.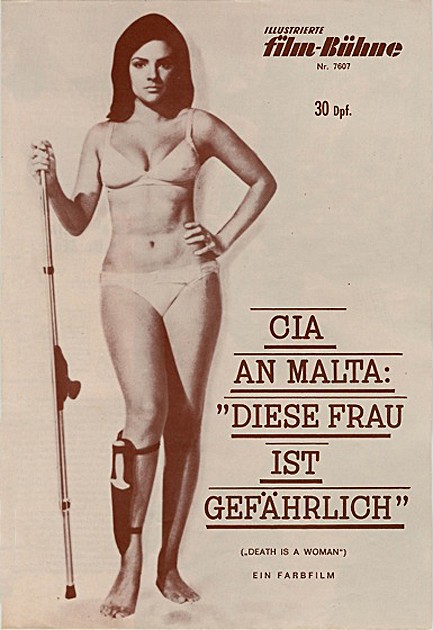 Above we have Australian actress Trisha Noble on the German pamphlet art for Diese frau ist Gefährlich, which was a 1966 spy film originally released as Death Is a Woman. For some reason, the movie was retitled to Love Is a Woman for its American run, and you see that art below. But perhaps wanting to provide audiences with a three-dimensional portrait of the subject matter, the film also bore the title internationally of—you guessed it—Sex Is a Woman. We couldn't find the Sex Is a Woman art, so the promo photo after which the German and American posters were based will have to do. Although she isn't well known now, Trisha Noble is actually one of those people that has been in show business her entire life. As a teenager she released six hit albums in Australia as Patsy Ann Noble, then turned to acting. If you're old enough, you may remember her from the American television series Strike Force, with Robert Stack. And if you're young enough, you may recognize her as Padmé Amidala's mother in Star Wars II: Attack of the Clones, and Star Wars III: Revenge of the Sith. And if you remember none of that, check her out here getting groovy to her hit single "Accidents Can Happen" and you'll never forget her again.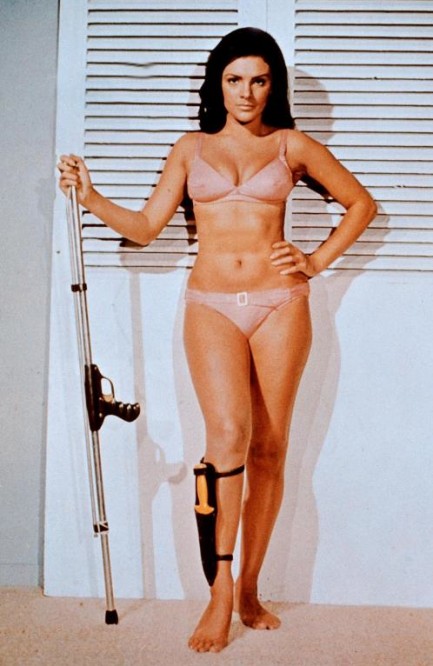 ---