In a mirror, darkly.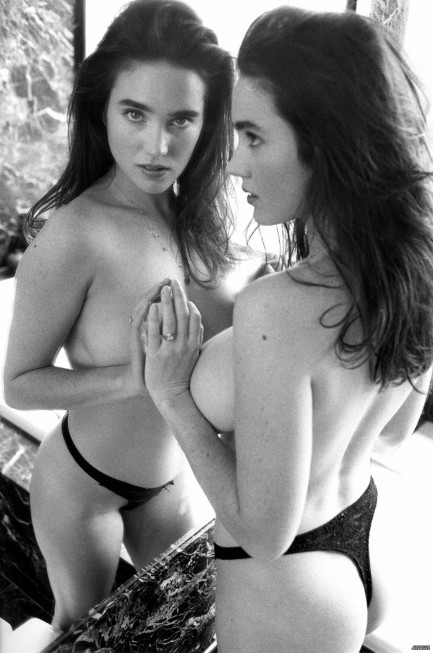 Jennifer Connelly is one modern actress we often see cited as having classic looks, which we suppose to mean she could have been a star in 1945. We imagine she'd have been a star anytime. She debuted on the showbiz scene in the 1982 television series Tales of the Unexpected, appeared in one our favorite movies of the 2000s Requiem for a Dream, and a couple of years later won an Academy Award for A Beautiful Mind. The above imagery of her is from 1990, the same year, appropriately, she starred in The Hot Spot.

---
Jennifer Connelly gives new meaning to the phrase "making ends meet."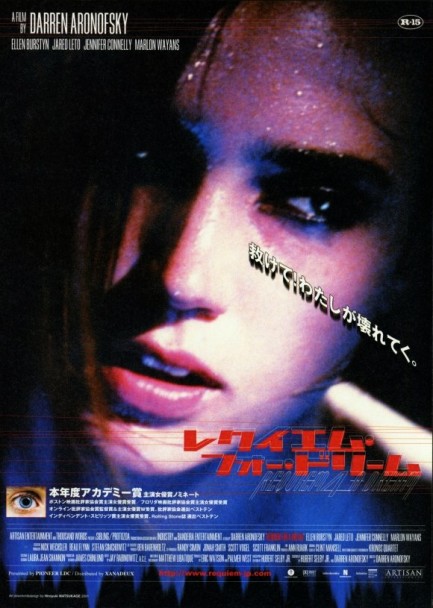 Darren Aronofsky's millennial hellride Requiem for a Dream is just as interesting a film now as it was nine years ago. Requiem presents a multiracial group of friends, plus an older lady, and shows how each of them is stalked by addiction. Every choice they make only sends them further toward the abyss. Ultimately, Jennifer Connelly shows in a famous rear-to-rear double dildo scene that when all else fails, modern society makes sure sex is the currency desperate women still possess. The Japanese promo art gets across the mood of the film quite nicely—i.e. claustrophobic, nightmarish, and darkly beautiful. Requiem for a Dream isn't for everyone, but it's undoubtedly a great piece of modern pulp. It opened in Japan today in 2000.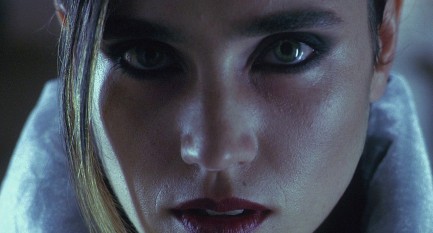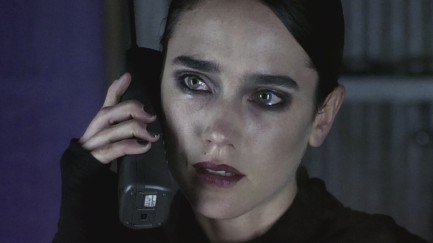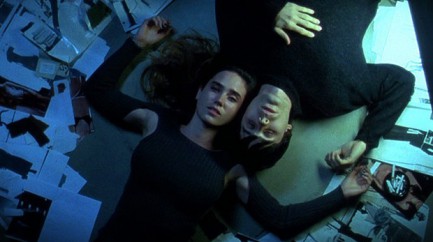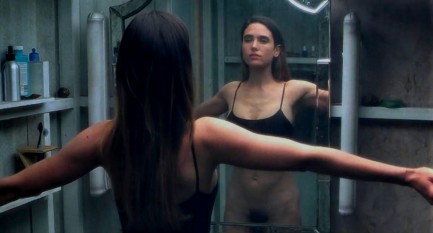 ---