Who knew doom and destruction could look so pretty?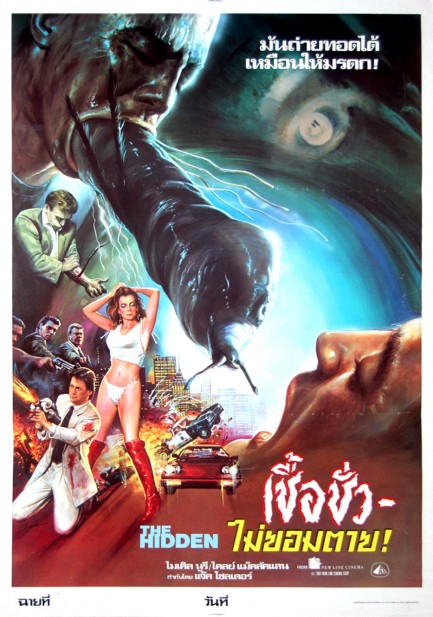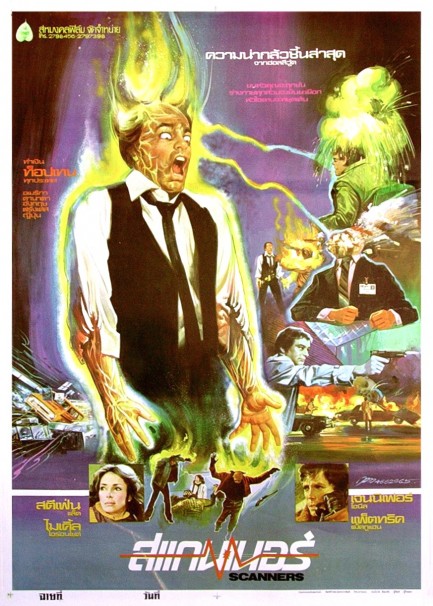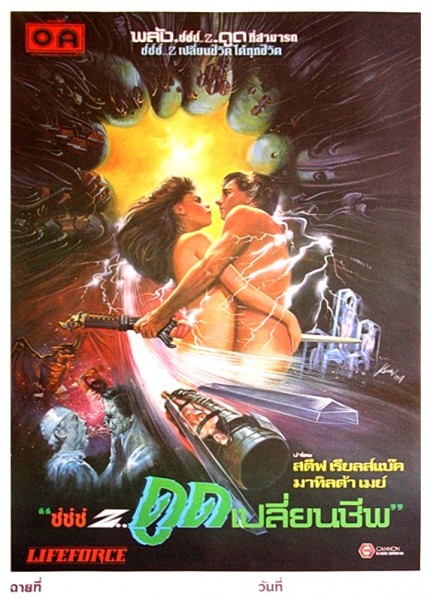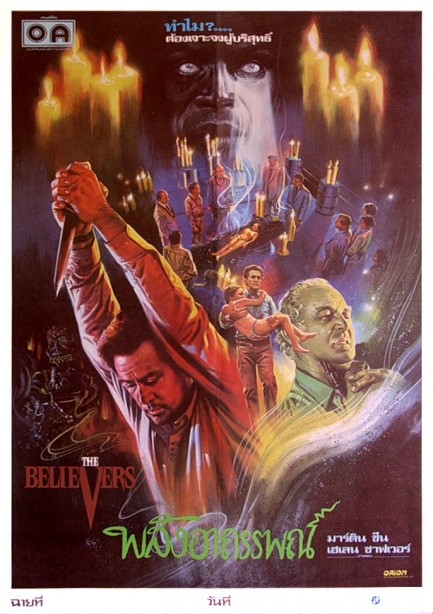 Something a little different today, above are five Thai sci-fi and horror posters, showing the baroque stylings that make them so visually pleasing. The movies are, top to bottom, The Hidden, Scanners, Hex, Lifeforce,

and

The Believers

.
---
Insane in the membrane.
Japanese promo poster for David Cronenberg's explosive sci-fi thriller Scanners, which premiered in Tokyo this month in 1981.
---