Los Angeles homecoming goes awry for Alan Ladd.

The Blue Dahlia is often cited as a top film noir, but it really isn't. That didn't matter to the Hollywood movers and shakers who nominated Raymond Chandler's screenplay for an Oscar, but we suspect the nod was for stringing together hard boiled dialogue, since it certainly wasn't for stringing together a coherent plot. The movie tells the story of a vet who returns home to find his wife cheating with the shady owner of a Hollywood nightclub. When she's murdered, the husband is sought by police, but he goes fugitive and attempts to find the real killer. With pretty boy Alan Ladd in the lead, plus support from Veronica Lake, William Bendix, and the beautiful Doris Dowling, The Blue Dahlia has a lot going for it, including a cool nocturnal vibe, but a script too reliant on improbable occurrences and Lake's flat performance in a basically ornamental role keep it from being upper echelon. It's worth a watch just to see Bendix go bathouse crazy every time he hears what he calls "monkey music," but go into it knowing there are at least twenty better films in the genre.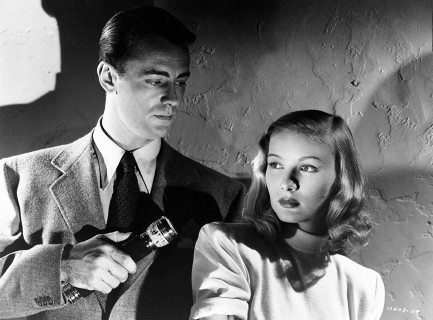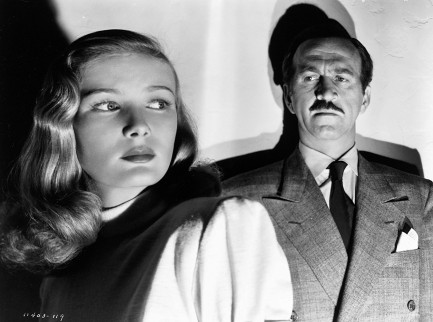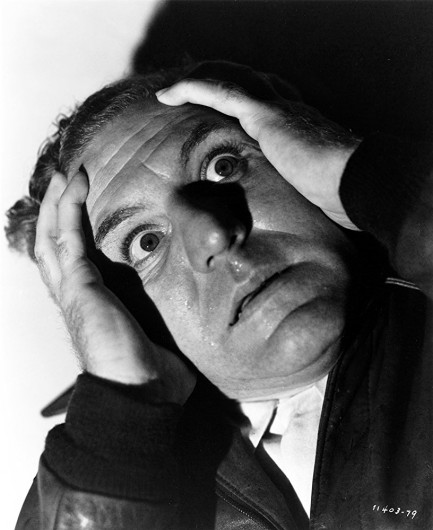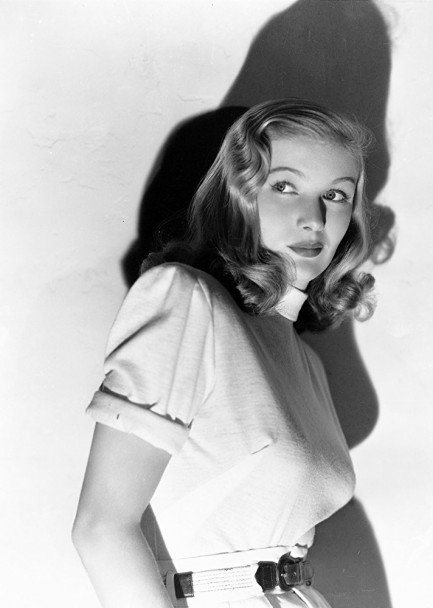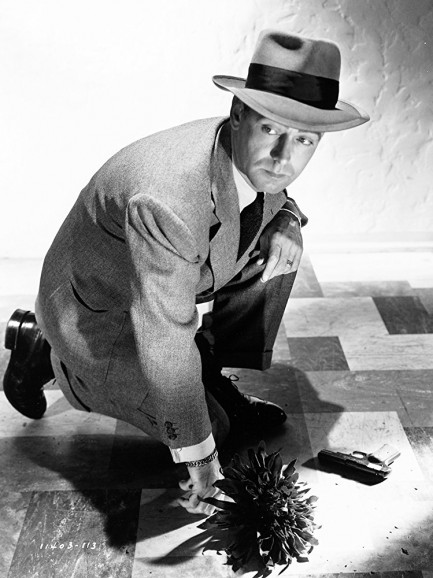 ---
She earned by dying what she sought while living.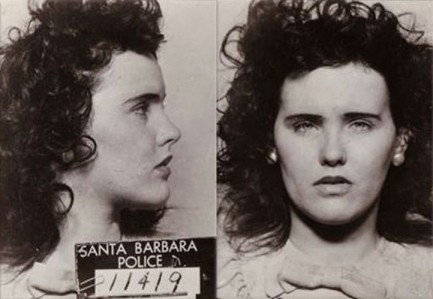 Elizabeth Short was just another girl drawn like a moth to the bright lights of Tinseltown. She dreamed of becoming a star, but instead became the victim of a horrific January 1947 murder. The killing was never solved, and its enduring strange- ness served as creative inspiration for numerous authors, including James Ellroy, who crafted a feverish, violent and definitive crime novel entitled The Black Dahlia.
Short was from Massachusetts, but drifted between there, California, and Florida. In 1946 she made a trip to L.A. to reunite with a boyfriend. Six months later she was dead—sexually mutilated, her mouth slashed open, her torso cut completely in half, the pieces carefully arranged in a vacant lot for passersby to discover. Veronica Lake's film noir The Blue Dahlia was in cinemas at the time, and so reporters christened dark-haired Betty Short the Black Dahlia.
At Pulp we often speak of people passing from history, but they arrive as well. The moment Betty Short steps onto the stage is in the mug shot above, from today in 1943, when she was arrested in Santa Barbara, California for underage drinking. After the arrest juvenile authorities shipped her back east, but she didn't stay. They never stay. She returned to L.A.—and became more famous than she ever could have imagined.

---