Don't lose hope. If we survive this we'll probably both get a chance to act in better movies.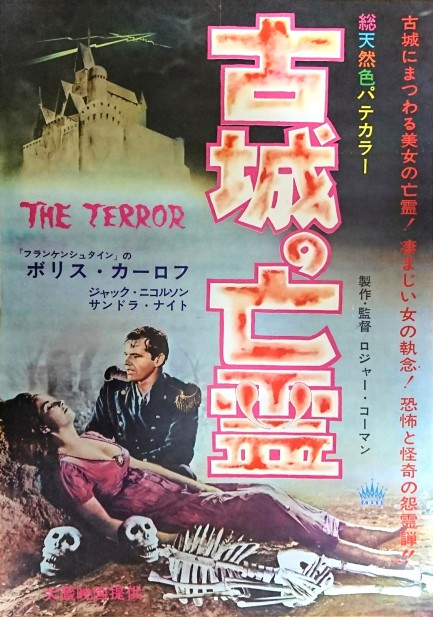 This poster was made for the horror movie The Terror, and we're showing you the Japanese promo art because—as is often the case—it's nicer than the U.S. promo. Boris Karloff and Jack Nicholson star, actors passing in the night, Karloff aged seventy-six and on the downward slope of a legendary film career, Nicholson aged twenty-six on the upslope. The latter plays a French army lieutenant named Andre Duvalier who becomes stranded circa 1806 in ye olde creepy-ass castle on the hill, which is occupied by Karloff's rickety Baron Victor von Leppe. Jack sees a mysterious woman wandering around. Karloff explains that she's the ghost of his wife, the Baronness Ilsa von Leppe, who died twenty years ago. Nosy Nicholson doesn't believe that for a millisecond, but the Baron sticks to his story, even admitting he killed the Baronness with his bare hands for the crime of adultery. Nice confession, but the Baron is lying or being duped, as far as Nicholson is concerned. In either case, the question is why?
Director Roger Corman was working from an Edgar Allen Poe template here, and in fact he shot on castle sets originally used for The Raven, which had wrapped earlier in the year. It's always good to save a buck where you can, but any advantage was lost due to Corman working from an unfinished script, which led to reshoots by Francis Ford Coppola, Dennis Jakob, Monte Hellman, and Jack Hill. All that talent wasn't enough to put together a film befitting Nicholson and Karloff, but the two leads do their damndest, and the result, though not good, isn't an embarrassment. Afterward, Karloff continued coasting into the twilight, Nicholson and Coppola moved on to widespread acclaim, Hill helped launch the blaxploitation cycle and make a star of Pam Grier, and Hellman directed the cult masterpiece Two-Lane Blacktop. It's a miracle they all contributed something lasting to cinema, because you'd never suspect it watching The Terror. It premiered in the U.S. in 1963 and reached Japan today in 1964.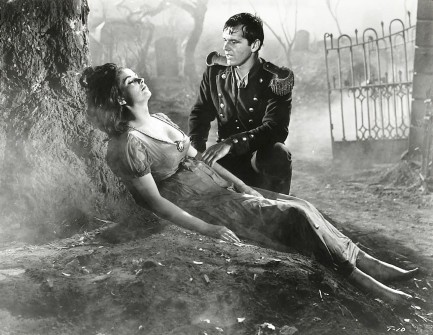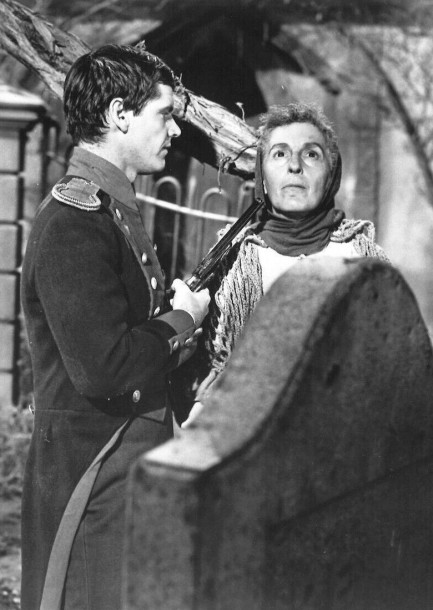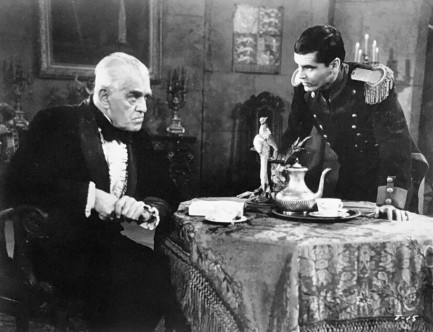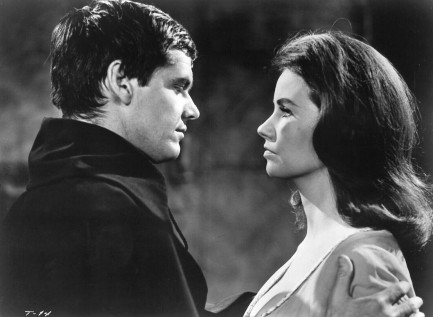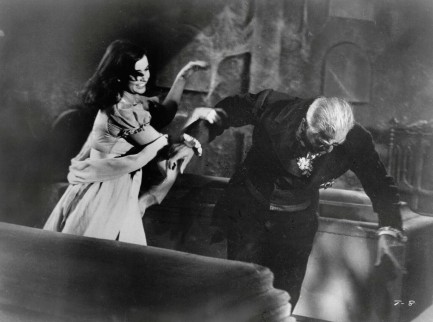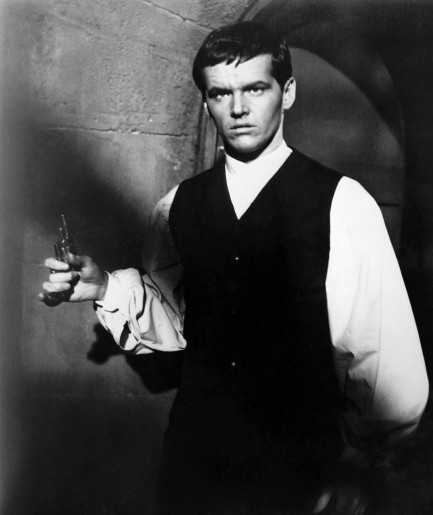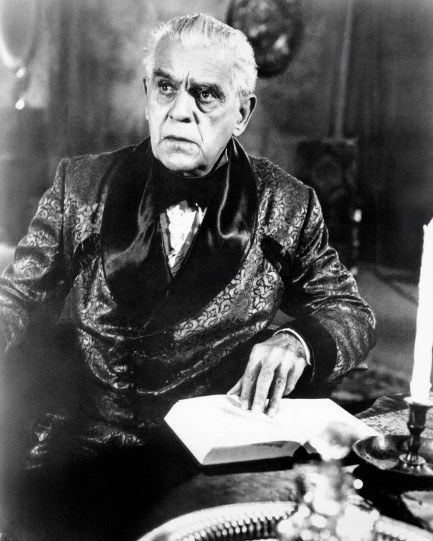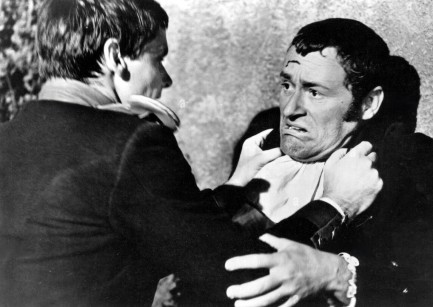 ---
Big trouble in little China.
After running across a poster this pretty we simply had to watch The Terror of the Tongs. Of course, the quality of an old Hollywood movie set in Asia is inversely proportional to the number of times you hear a gong. In The Terror of the Tongs you hear quite a few. You know the drill. Someone says the bad guys' headquarters is in the old part of town—GONG!—cut to the villains in their lair. Usually such movies feature white cast members Asianized with make-up and putty eyelids, and this is also an inverse indicator of quality.
But on that score Tongs defies the rule. Most major cast members are white, but the movie, though inherently racist, is not a bad piece of entertainment. A paradox? Indeed, young one. But we mean to say that once you get over the minstrel aspects—if you ever do, and we don't suggest that you should—what you get here is a fun little tale of a white ship captain in the mysterious Orient dealing with forces he can barely comprehend. When he accidentally comes into possession of a valuable item it results in the murder of his airhead daughter and sends him on a mission to make the responsible tong—i.e. Hong Kong mafia—pay.
Geoffrey Toone plays the noble and aggrieved captain, while veteran Brit actor Christopher Lee stars as the evil tong honcho Chung King. The film is beautifully made, with big sets and florid colors that dazzle the eye, and it's less predictable than you'd expect. It's clear the filmmakers were deadly serious, which makes it funny that the final product is considered pure cheese today. If you can look past the yellow makeup and prosthetic eyelids you'll find some entertainment here. And if not, at the very least you'll be thankful how far we've all come. The Terror of the Tongs premiered today in 1961.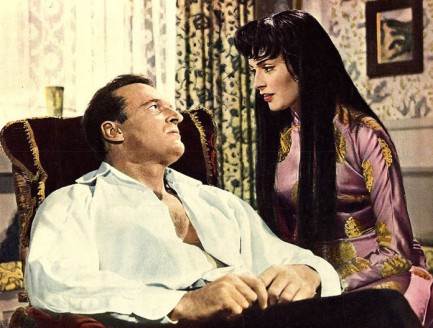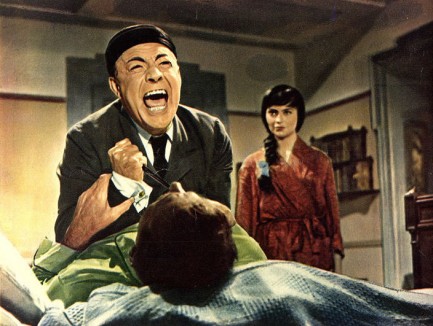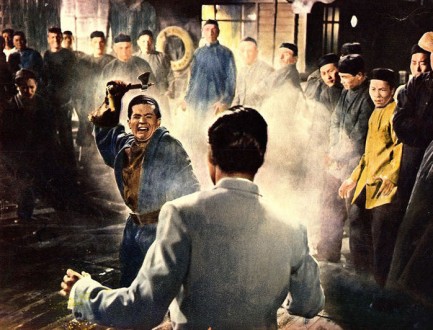 ---