Coppola brings the heat in his first credited production.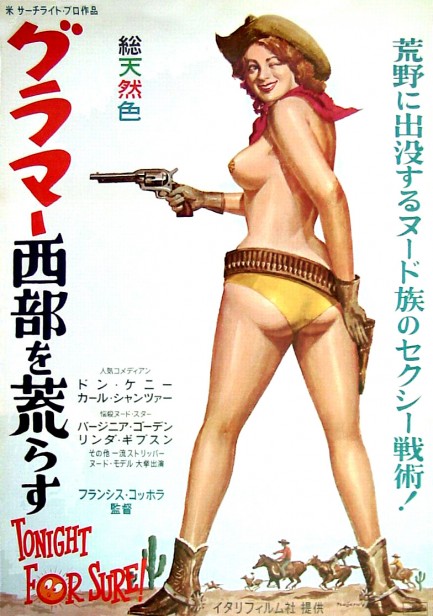 Here is a true rarity. And we've done a thorough search around the internet and we're 99% sure this is its first appearance online. It's a Japanese poster for Francis Ford Coppola's Tonight for Sure, a hot little nudie western that had only twelve minutes of Coppola-directed footage, yet, through a complicated set of circumstances, earned him full directorial credit. What happened was some people approached Coppola with a short nudie film called Wide Open Spaces about a man who kept hallucinating naked women whenever he looked at cows. The film was so bad that they asked Coppola to fix it, which he did by intercutting his short nudie The Peeper and adding a bit of footage to bridge the pieces. Coppola called the final result Tonight for Sure and gave himself full directorial credit. The movie went nowhere—except to Japan, apparently, where it showed in 1963. Remember, this would have been before Coppola had achieved any semblance of fame, so there was no reason for the movie to earn an overseas release. We can only assume that the copious nudity made it sellable and Tokyo was buying. As a side note, Virginia Gordon, who was one of the most famous nude models of the '60s, made an appearance and we found an on set photo, which we've posted below. Tonight for Sure—or some part of Tonight for Sure—was at some point going to be called Lake Girls, and you can discern that for yourself by lowering your eyes from Gordon's breasts to the slate underneath. But only if you want to. Whatever you call the movie, it premiered in the U.S. today in 1962.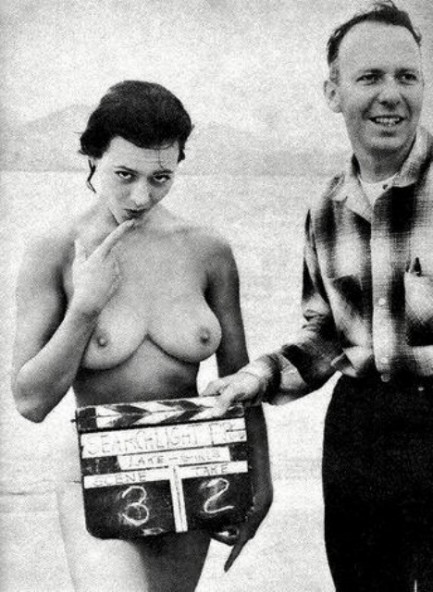 ---
Overnight to many distant cities.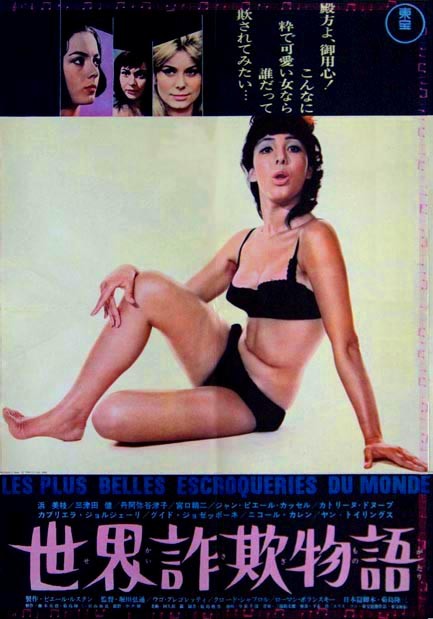 Above are two lovely Japanese posters for the French film Les plus belles escroqueries du monde, aka The World's Most Beautiful Swindlers. It's an anthology divided into four segments shot by four directors—Claude Chabrol, Francis Ford Coppola, Hiromichi Horikawa, and Jean-Luc Godard. Not a slouch in the bunch, and the film, which is about crimes committed by four larcenous women in various cities across the globe, is said to be quite entertaining. We haven't seen it yet, but when we do we'll give you our opinion. In the meantime dig the art. Les plus belles escroqueries du monde opened in France today in 1964, and Japan in 1965.

---
Francis Ford Coppola makes a long day's journey into night.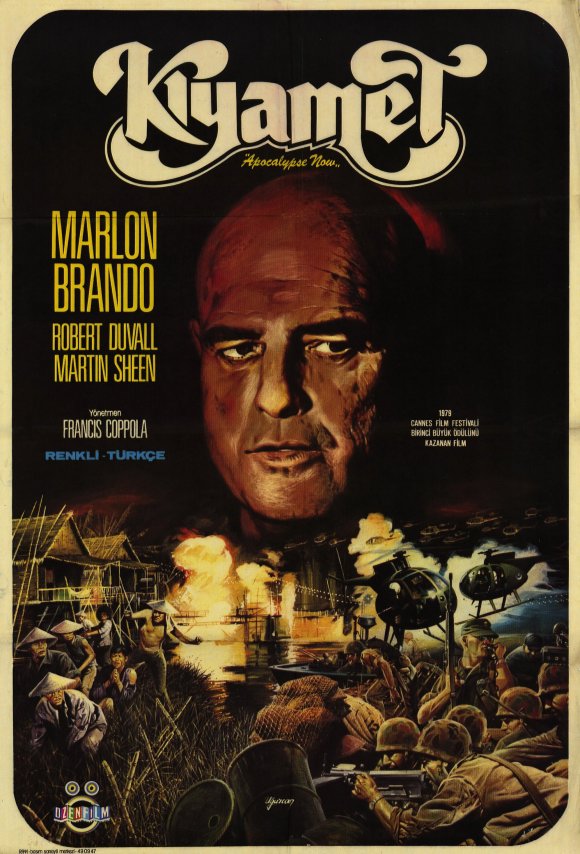 You know what's curious about Apocalypse Now? That a movie with such a quirky (some would say botched) ending is considered a classic. We are not among those who think Francis Ford Coppola fumbled in the fourth quarter, but even if we were, one viewing of the documentary Hearts of Darkness would dispel that notion, and make us realize the true curiosity of Apocalypse Now is that it was ever finished in the first place. What with the heart attack, and the devastating monsoon, and the capital flight, and Hopper on drugs, and Brando on donuts, it's a mystery how Coppola survived. But there's no mystery why we love this Turkish one sheet—it's a genius piece of promo art that exudes both menace and chaos. Apocalypse Now aka Kiyamet (Turkish for "doomsday") premiered today in Istanbul in 1980.
---