Aquatic quartet finds itself in hot water.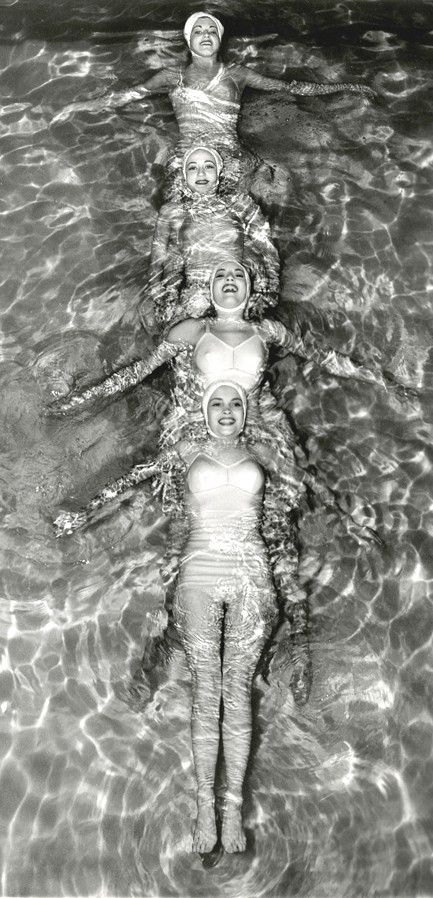 Above, a fun publicity photo made for the 1941 musical comedy Hellzapoppin', beyond doubt one of weirdest and wildest early Hollywood productions, adapted from a musical that ran on Broadway from 1938 to 1941. Basically, the Vaudeville duo of Olsen and Johnson star along with Martha Raye in the tale of a bunch of people sent to hell to be tortured by demons. It would make sense that there are musical numbers in hell, right? We can't visually identify any members of this swimming group, but it was called the Olive Hatch Water Ballet, so let's pretend Hatch is one of the four.


---
She's in it to Wynne it.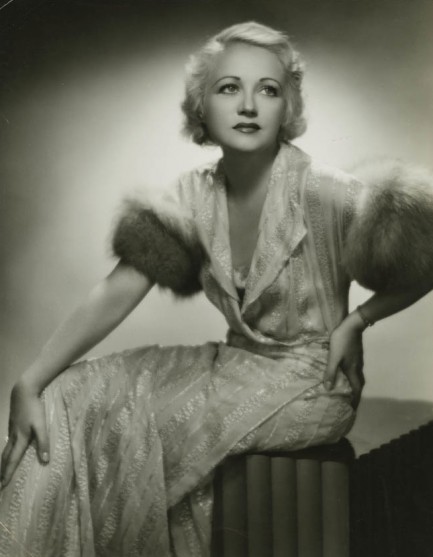 Here you see Vaudeville, Hollywood, and Broadway actress Wynne Gibson, née Winifred Elaine Gibson, who dropped out of school at age sixteen to become a chorus girl, and appeared in the films If I Had a Million, Double Cross, Mystery Broadcast and fifty others between 1929 and 1956. This shot of her with a couple of dead mammals wrapped around her arms dates from 1934.
---
What's missing from this picture?
During the early 20th century studio photographs were a fad for those who could afford them. When Australian police were confronted with a missing person, or missing friend, as they were called, they occasionally reprinted those studio photos to make tools for law enforcement, or possibly even for public display. This particular shot shows missing friend Rene Flowers, a vaudeville performer, photographed with a "mascot" identified only as Taylor. The image appeared in Peter Doyle and Caleb Williams' 2007 book City of Shadows: Sydney Police Photographs 1912-1948, and dates from 1929.


---