Aquatic quartet finds itself in hot water.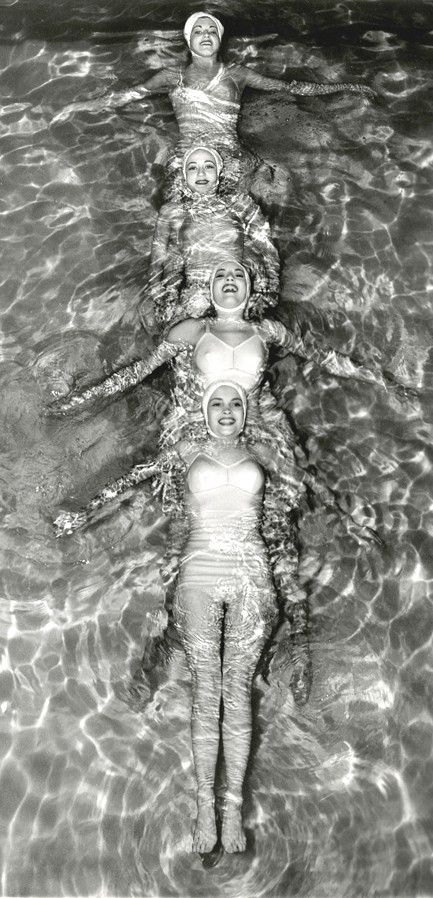 Above, a fun publicity photo made for the 1941 musical comedy Hellzapoppin', beyond doubt one of weirdest and wildest early Hollywood productions, adapted from a musical that ran on Broadway from 1938 to 1941. Basically, the Vaudeville duo of Olsen and Johnson star along with Martha Raye in the tale of a bunch of people sent to hell to be tortured by demons. It would make sense that there are musical numbers in hell, right? We can't visually identify any members of this swimming group, but it was called the Olive Hatch Water Ballet, so let's pretend Hatch is one of the four.


---
Even a spear gun and a scowl can't diminish her allure.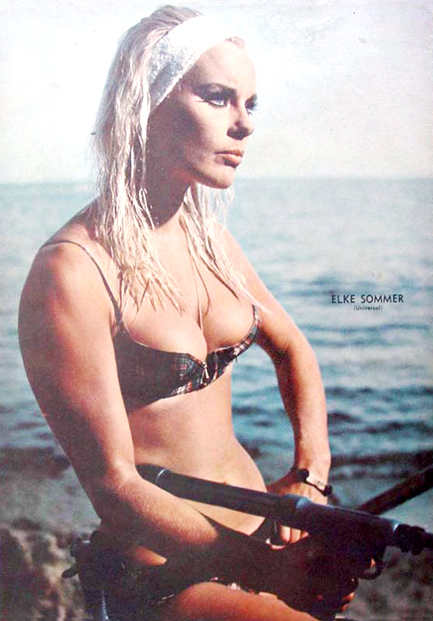 German actress Elke Sommer, born today in 1940, shown here in Universal Pictures' campy 1967 thriller Deadlier than the Male.
---