Without a doubt seeing you is always the best part of my day.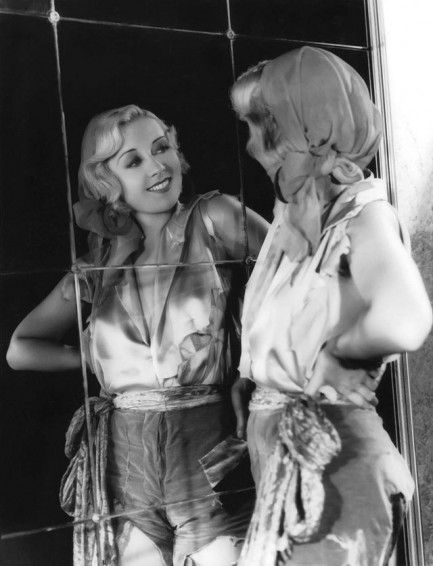 This cute photo shows U.S. actress Joan Blondell, who started her showbiz career in Vaudeville, and later made numerous pre-Code films, including The Public Enemy and Blonde Crazy. It was shot when she was making the 1936 film Stage Struck, in which she starred with her husband Dick Powell.


---
You're a spoiled boy, Tommy. You want things and you're not content until you get them.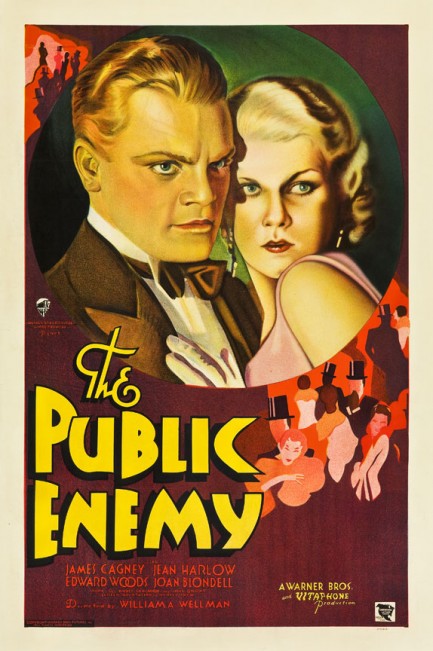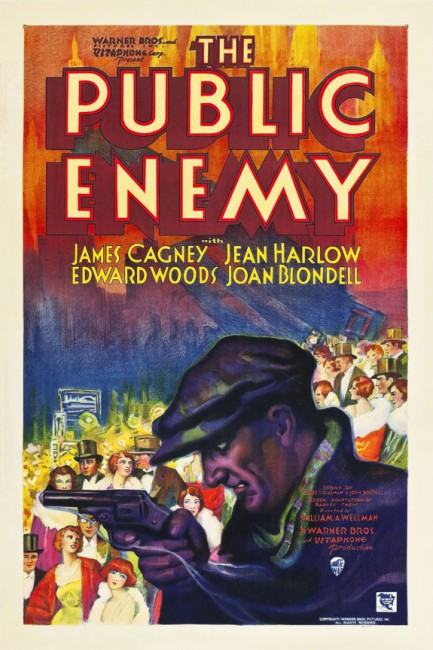 One thing about writing Pulp Intl. is it gives us an excuse to fill in blanks in our movie résumé. The Public Enemy, starring James Cagney, Jean Harlow, Edward Woods, and Joan Blondell, was one such blank—until last night. A rags-to-riches-to-ruin story, it was one of the earliest gangster flicks, one that was a big hit but which had suffered the scissors of Hays Code censors. It's always interesting to note the scenes cut from a post-Code movie, because those say the most about attitudes of the times. For example, the scene in which Cagney is measured for a suit by a gay tailor differs in no discernable way from such scenes in today's movies. There's macho discomfort by the lead and effeminate fussing by the tailor that leads to the inevitable inseam measuring, all played for cheap humor. We don't condemn or endorse this sort of thing—it's just fascinating to see how little has changed in eighty some years. Two other scenes were cut due to sexual suggestiveness, and those are also quite interesting to watch.
But what's most important of course is James Cagney, and he is indeed amazing as Tom Powers, a kid whose ambition propels him toward the big cash and high risk of the Chicago bootlegging underworld. Not only was The Public Enemy a career-solidifying role for Cagney; it brought Jean Harlow to the notice of a much wider audience than she had reached up to that point. Her true breakout would come months later in The Platinum Blonde, but to be blunt, it's lucky for her she had Howard Hughes molding her career, because her performance in The Public Enemy could have killed her chances to land a starring role. To a certain extent, she's supposed to be damaged goods, someone who isn't ever particularly fazed or impressed or emotive, but the scenes she should ignite—like the one in which she tells Cagney he's just a spoiled boy—feel like rehearsals for later, better work. Contemporary reviewers agreed, panning her performance, but Harlow doesn't damage the film. She isn't really given much to work with, so watch this for Cagney, who scorches. The Public Enemy premiered in the U.S. today in 1931.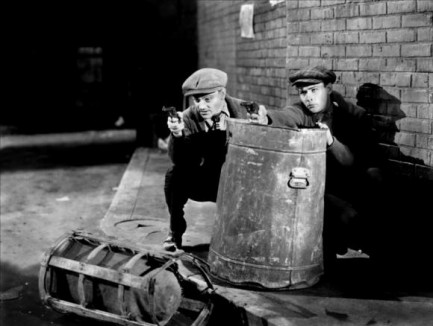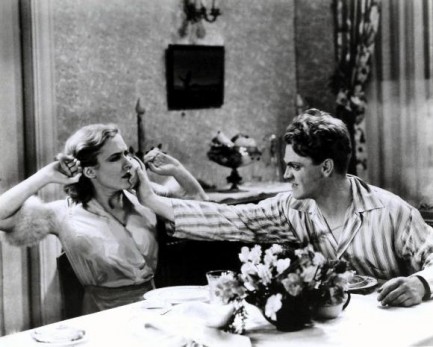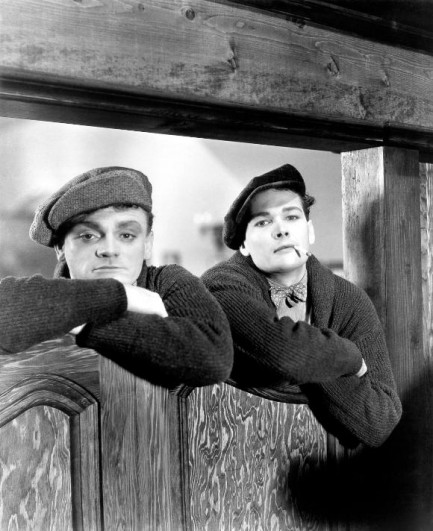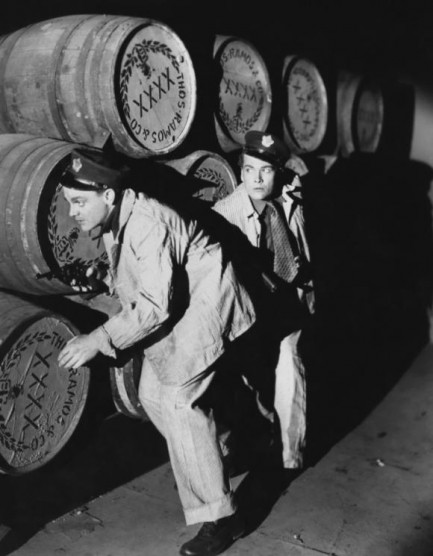 ---