All these books are on our bucket list.
When you look at paperback covers every day it's interesting the common elements you notice. Of late, we've noticed buckets. They pop up on backwoods and rural sleaze novels, usually in amusing fashion, often in the possession of hardworking women going about difficult chores while nearby men don't do dick. We'll just tell you—that's not the way it works around our place.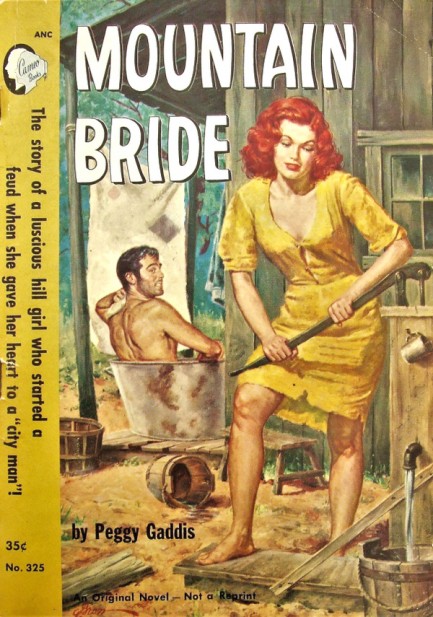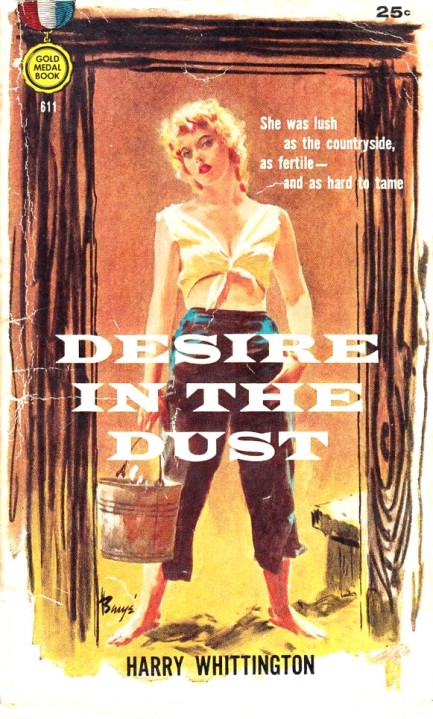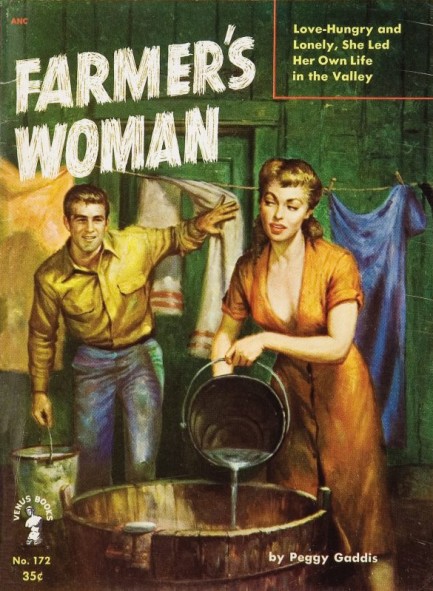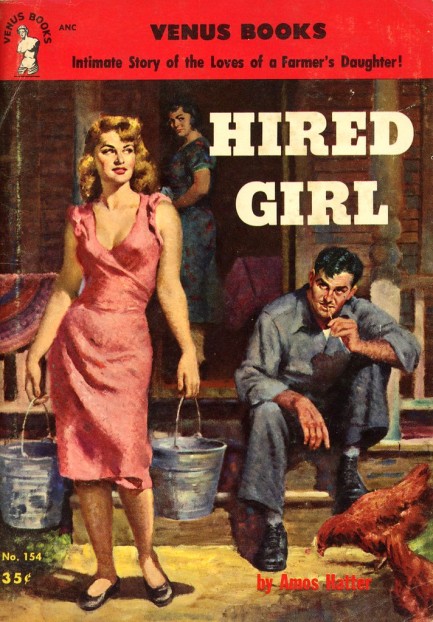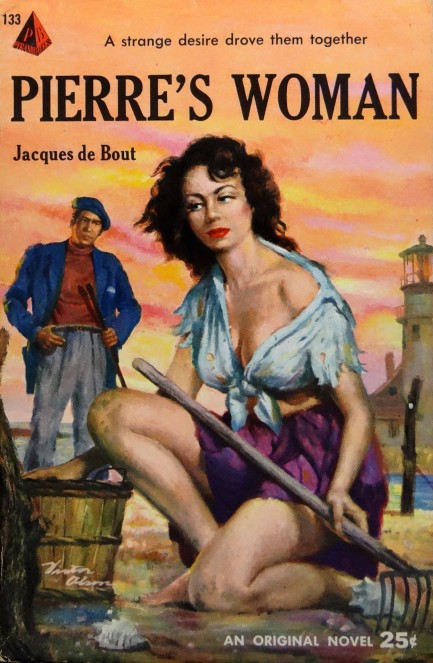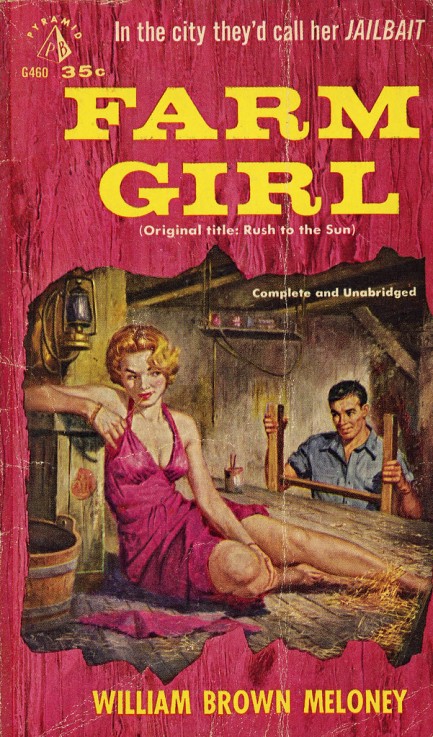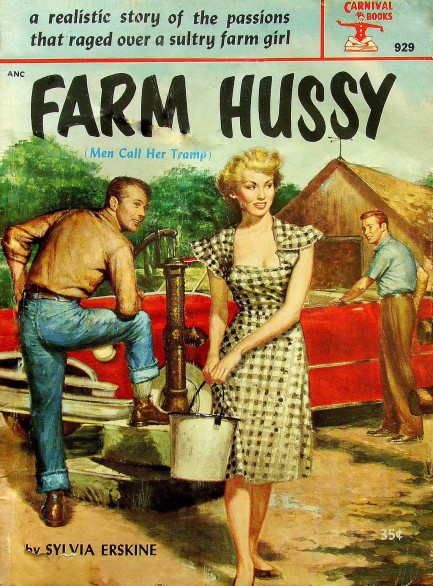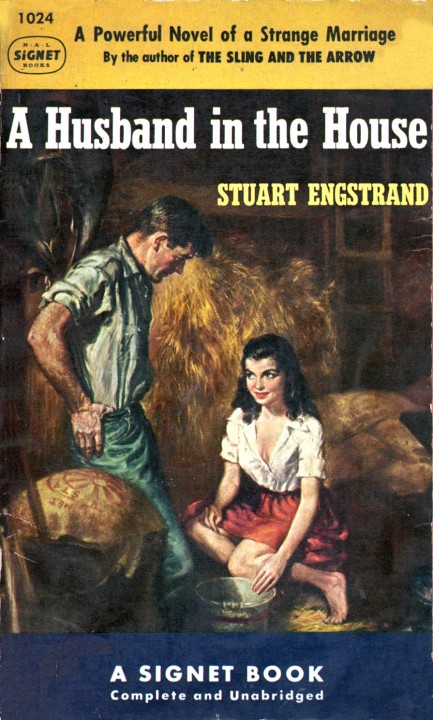 ---
There's nothing quite like a roll in the hay.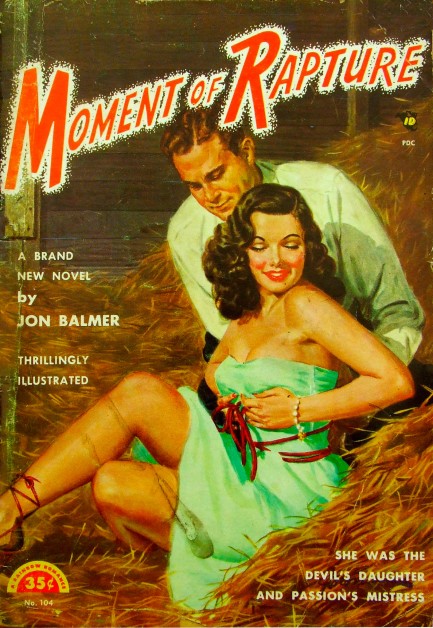 You'd think we'd eventually run out of themes in mid-century paperbacks, but the possibilities are seemingly endless. We can add illicit love in the hayloft to the many other time honored subjects exploited by paperback publishers. We've already shared several covers along these lines, such as this one, this one, and this one, but today we have an entire set for your enjoyment. Personally, we've never had sex in a hayloft—in fact, we've never even had the opportunity—but we imagine that once you get past the smelly manure and the scratchy hay and the jittery animals it's pretty fun. Or maybe not. There are also numerous books, incidentally, that feature characters trysting by outdoor haystacks, but for today we want to stay inside the barn. Thanks to all the original uploaders of these covers.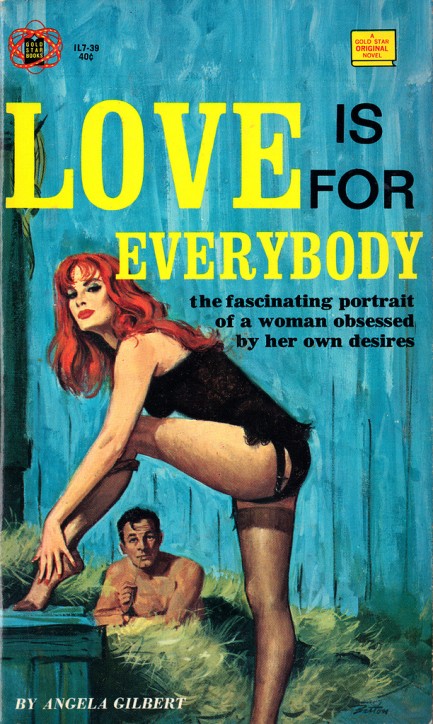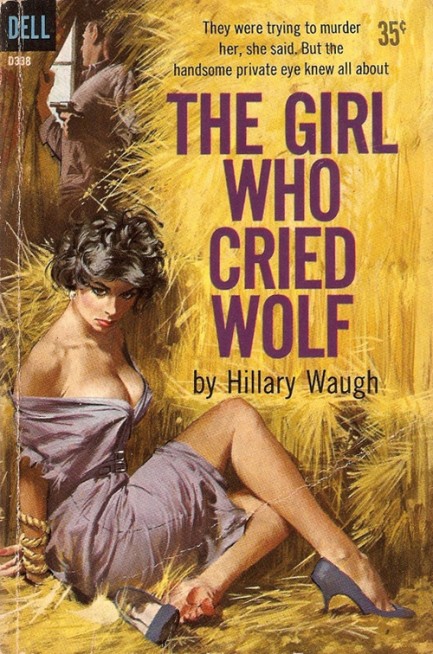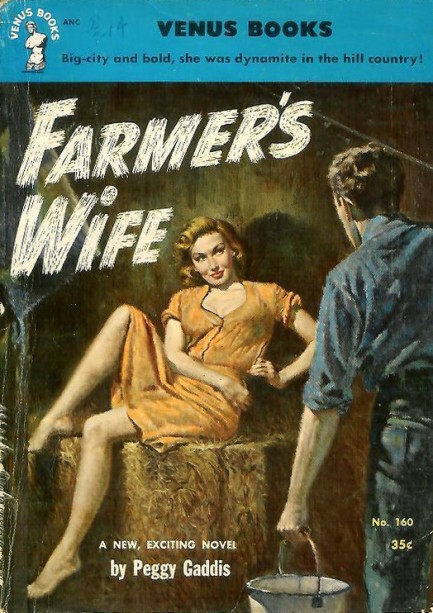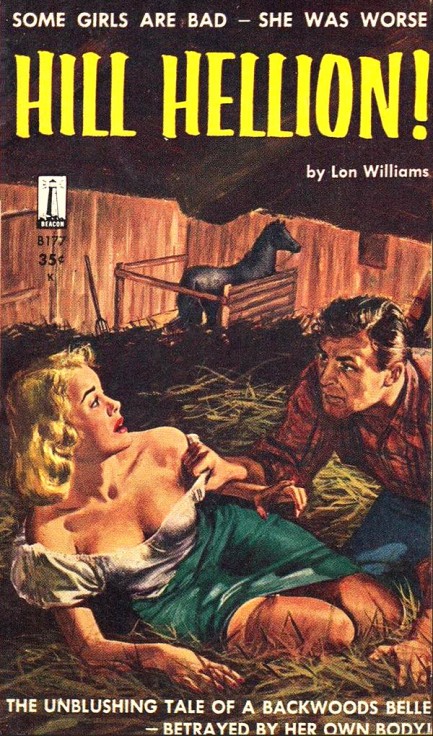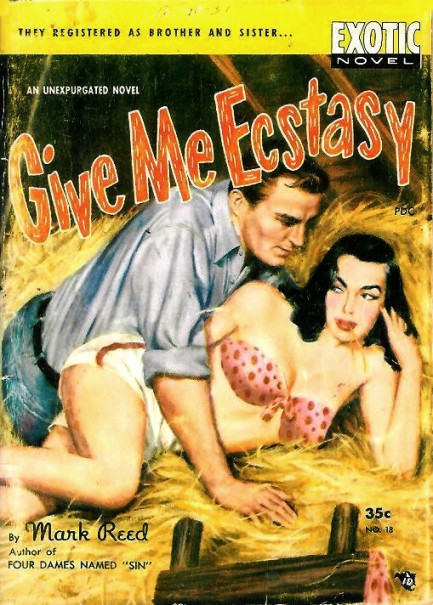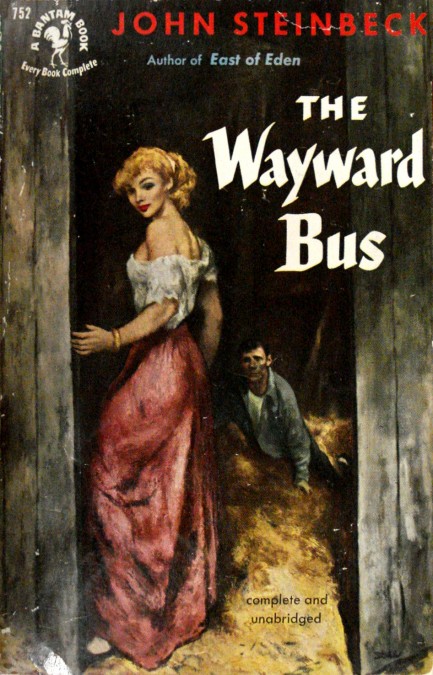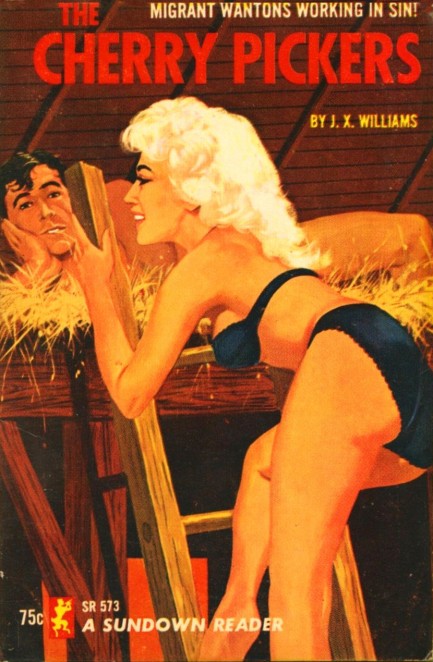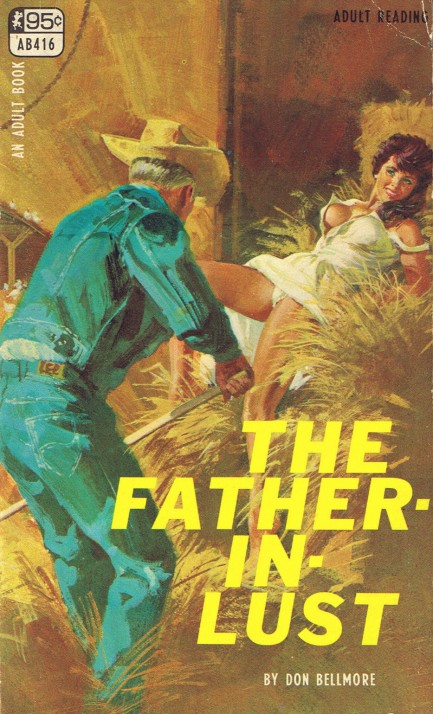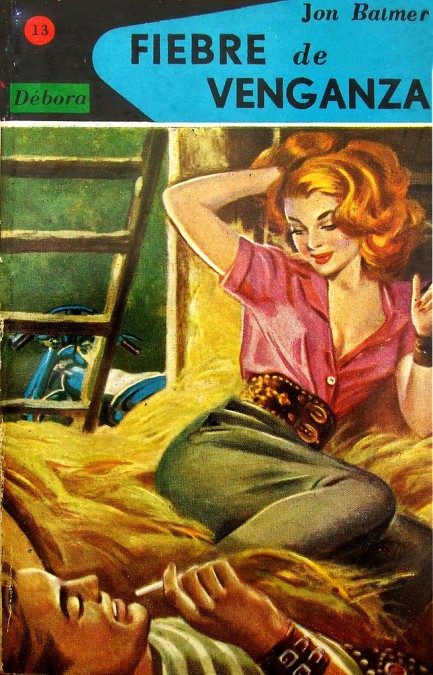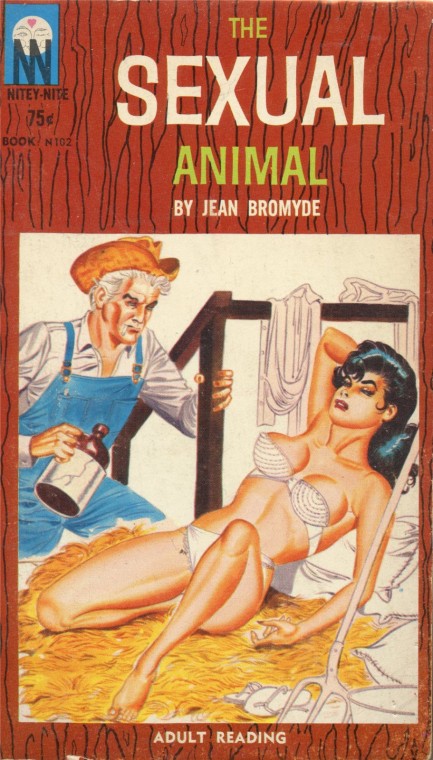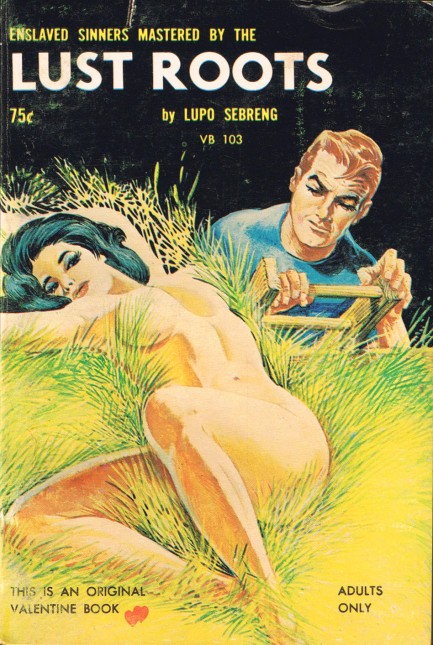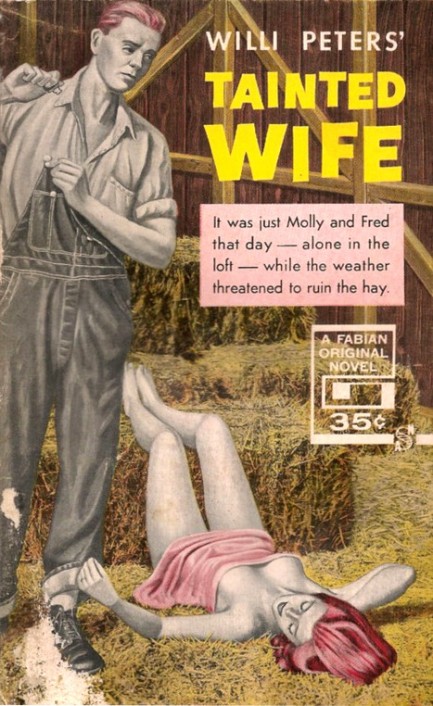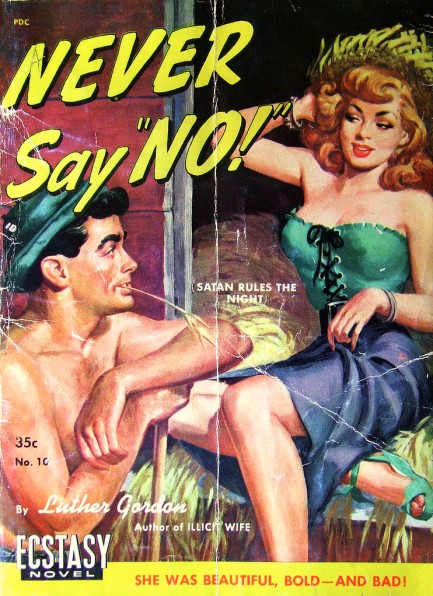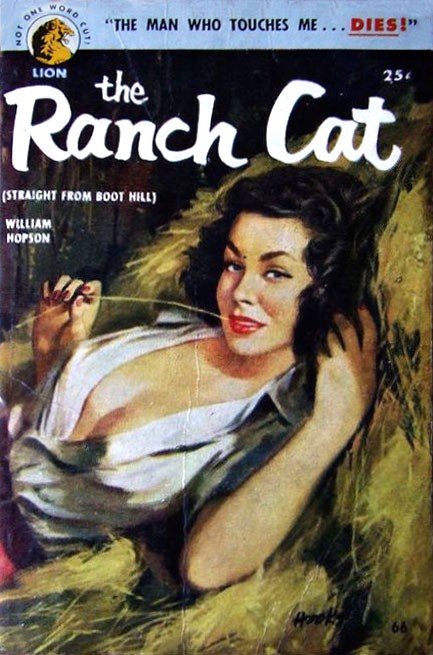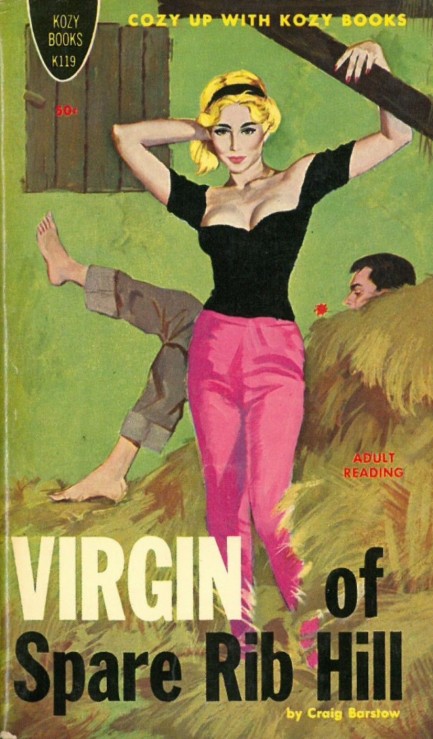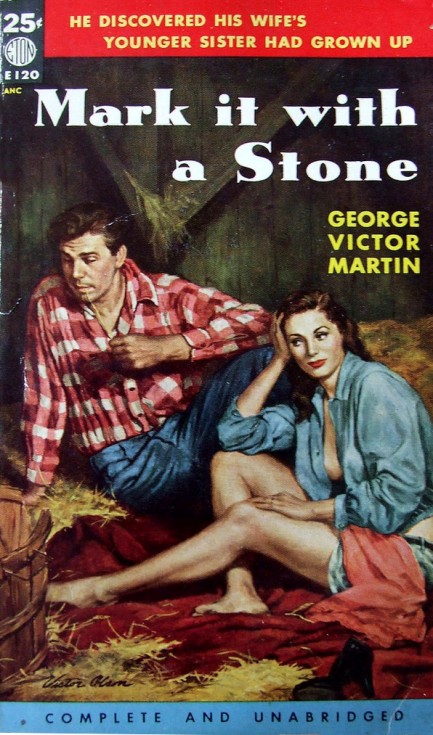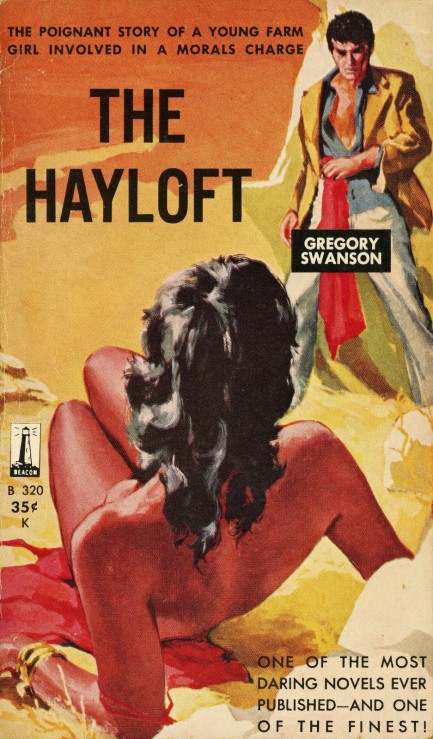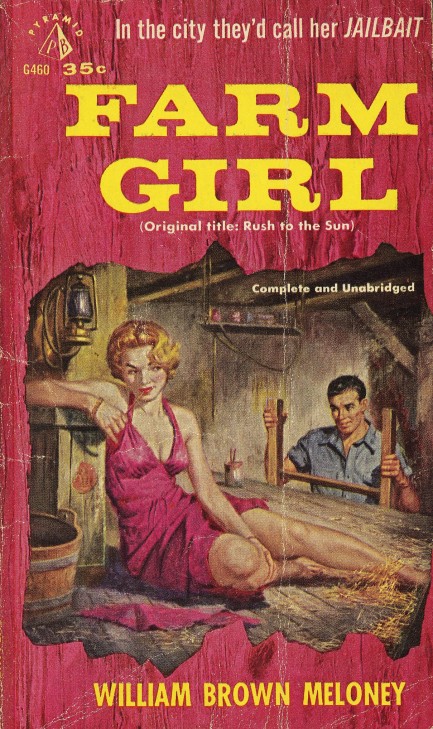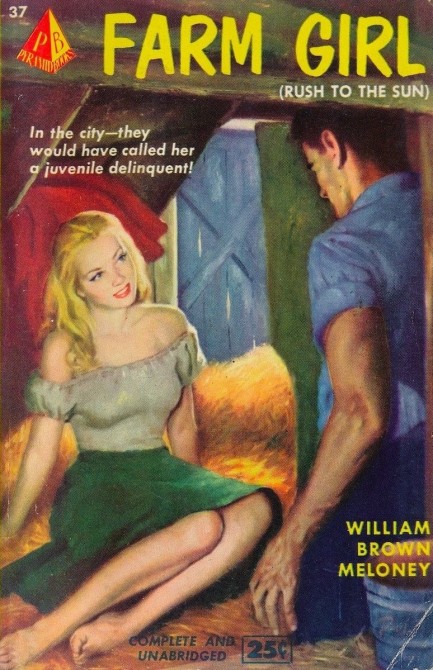 ---
Things were going just swimmingly until uninvited company turned up.

In pulp, a skinny dip always leads to an unexpected encounter. Possible results range from steamy sex among the water lilies to being scalped with a stone axe, but in all cases, getting naked in the woods is an open invitation to whoever—or whatever—might be passing by. As camping season draws near, we thought we'd share some book covers illustrating that immutable truth.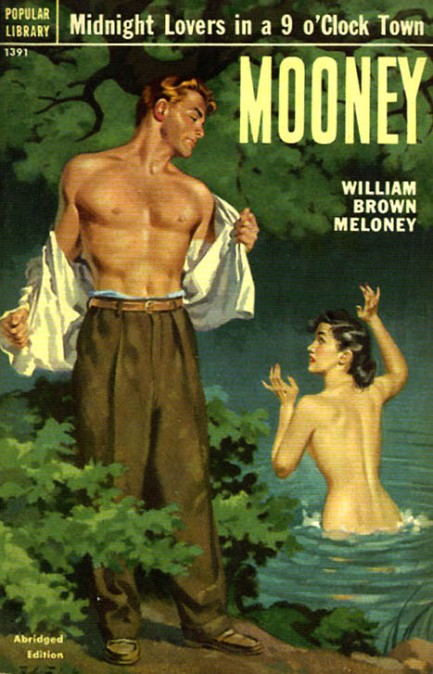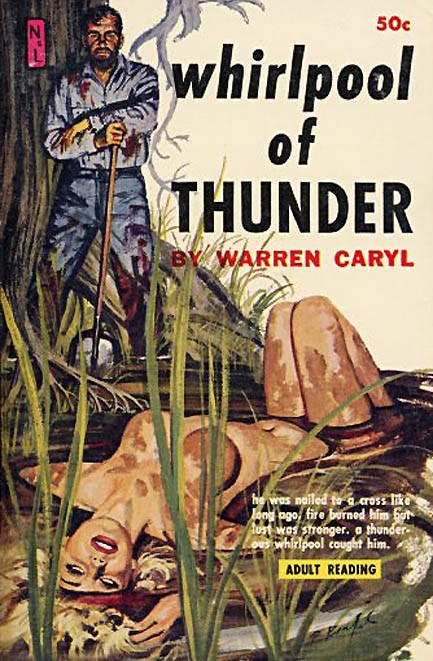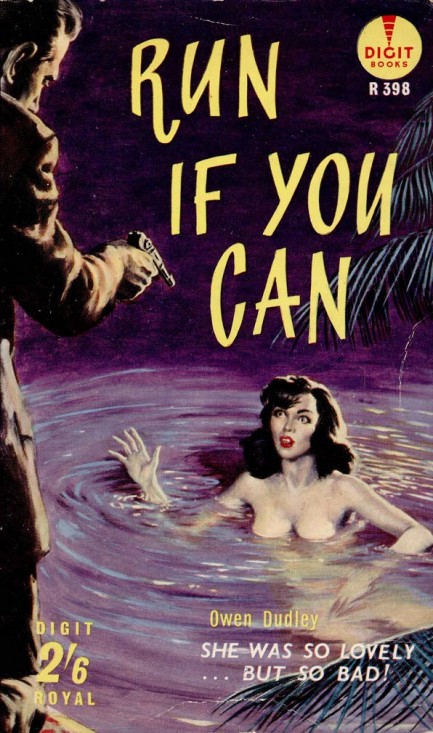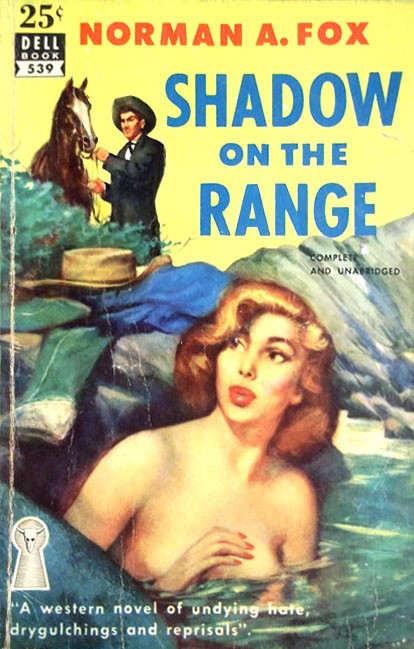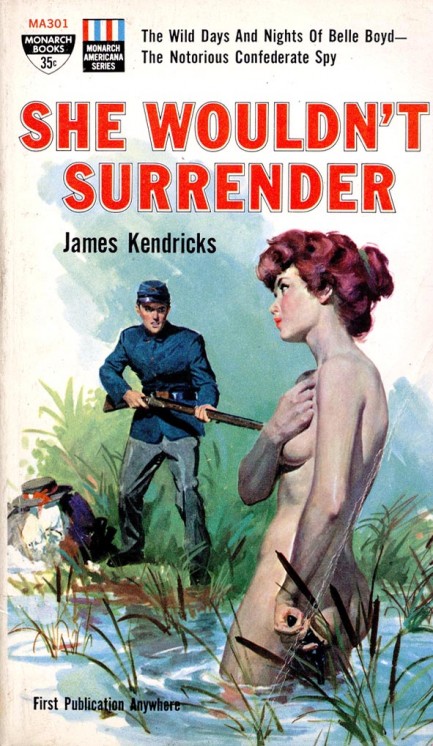 ---