I used to show up with a cloak and scythe, but I learned it's faster to wear a suit and work at the corporate level.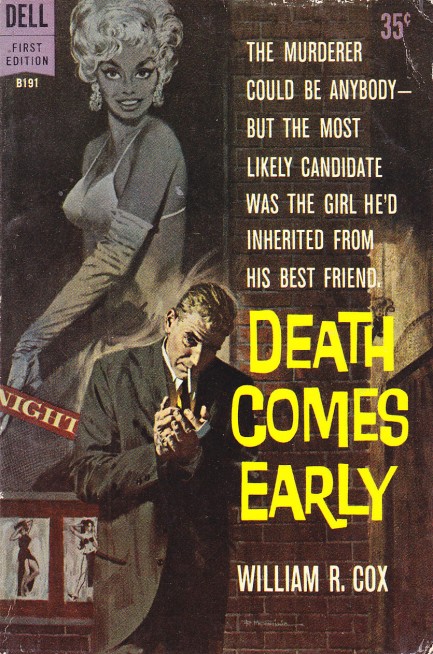 We should start calling Robert McGinnis Robert McAgainis, because he keeps showing up. According to archivist Art Scott, McGinnis painted covers for 1,068 titles in more than 1,400 editions. He is, quite simply, the king of paperback illustrators. He painted the above effort featuring a tough guy loomed over by a femme fatale on a poster for William R. Cox's 1961 thriller Death Comes Early, the tale of a tough nightclub owner who tries to solve the murder of his best friend. The book has a marvelous tone to it, with a more colorful, grittier feel than most crime novels. The women have mileage, the men are impure, and there are few clear motivations in the book's realm of organized crime and dodgy police. While all the characters are interesting, protagonist Jack Ware and his love/hate interest Lila Sharp stand out. Cox's plot unfolds sensibly, as the murder first seems to be about a gambling debt, then something more sinister. We're already on the prowl for more from him.
---
For a fulfilling killing nothing beats a blade.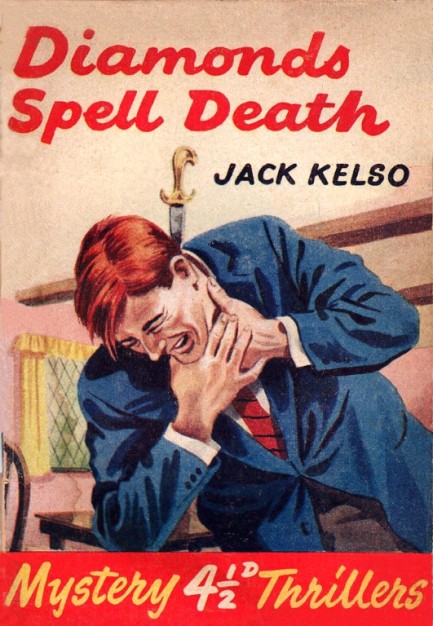 Today we have for your pleasure a collection of vintage paperback covers featuring characters on both the giving and receiving ends of knives—or knifelike tools such as icepicks. Above you see Harry Bennett art of a poor fella getting a knife from nowhere. Maybe Damocles did it. It's a funny cover because we don't think we'd grab our throats if we got stabbed in the spine, but let's hope we never find out. Below, in addition to numerous U.S. and British offerings, you'll see covers from France, Italy, Spain, and the Netherlands. There are many, many paperback fronts featuring knives—we mean hundreds—but we decided to stop ourselves at thirty-two today. These do not represent the best (as if we could decide something like that), or our favorites, but merely some interesting ones we've come across of late. If you're super interested in this particular motif we have plenty more examples in the archives. They'd be hard to find, because we don't keyword for knives, so here are some links to get you there: 1, 2, 3, 4, 5, 6, 7, 8.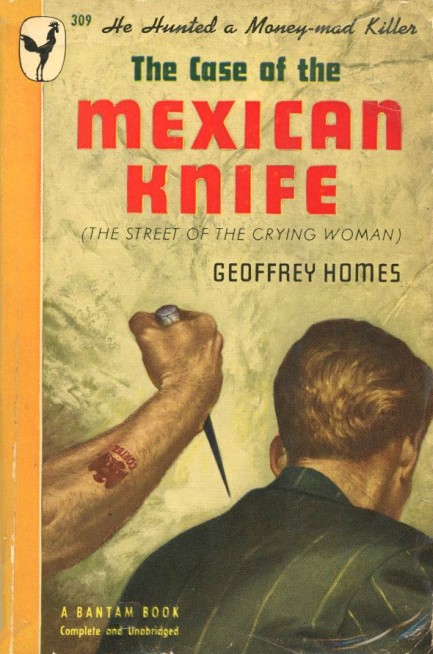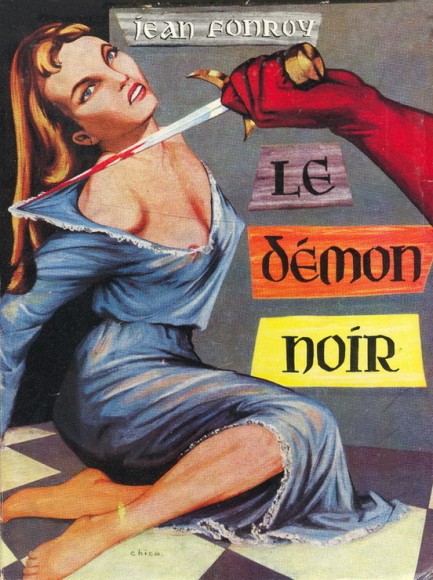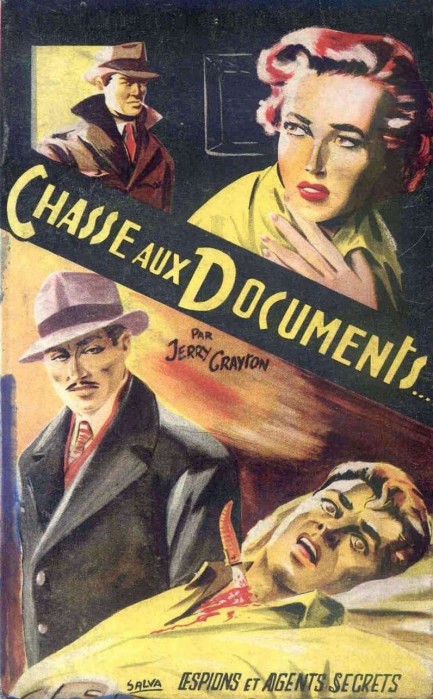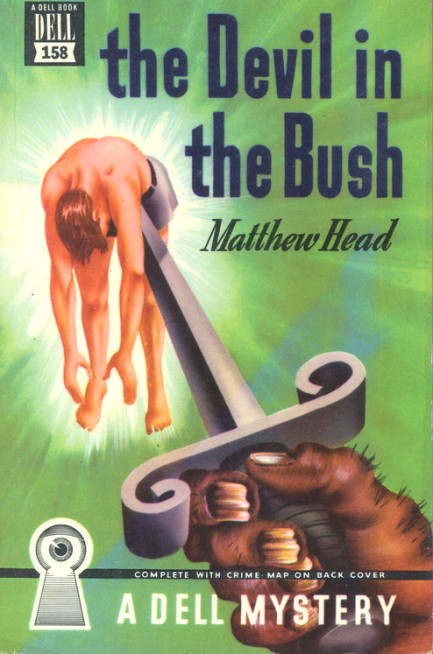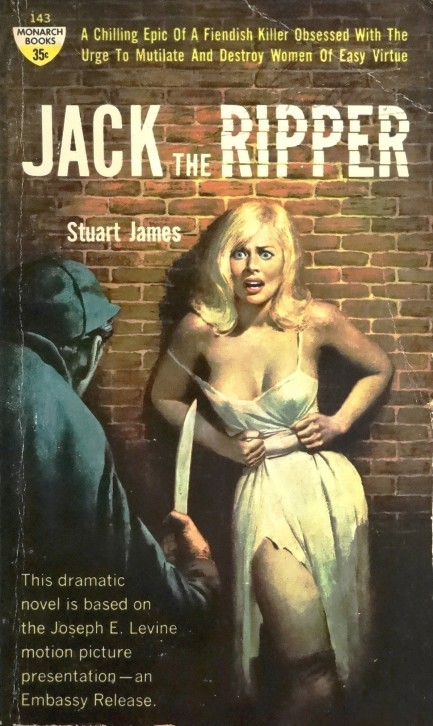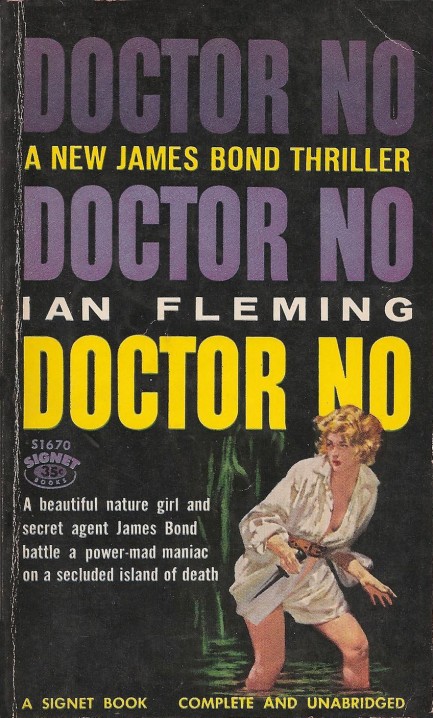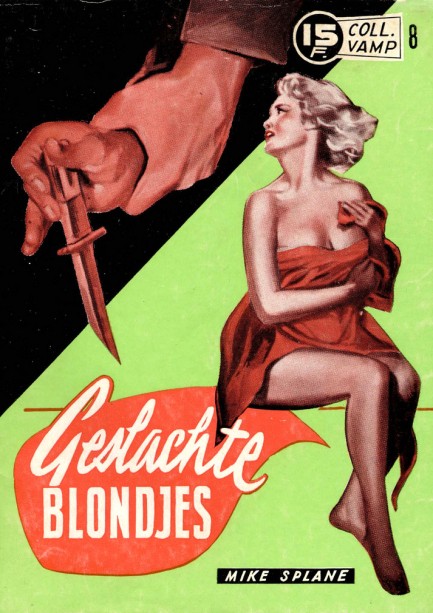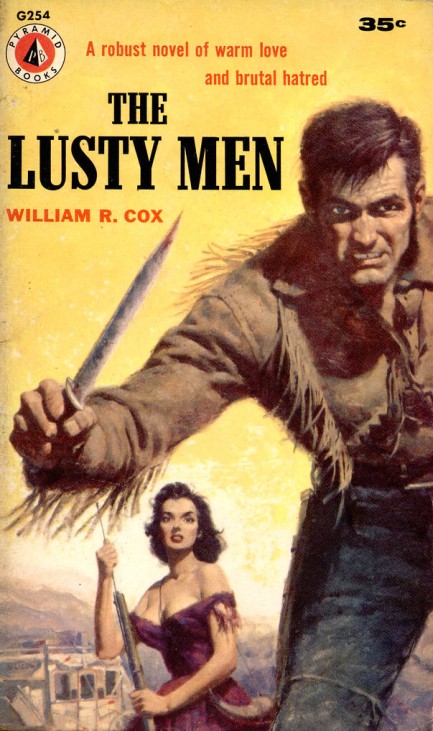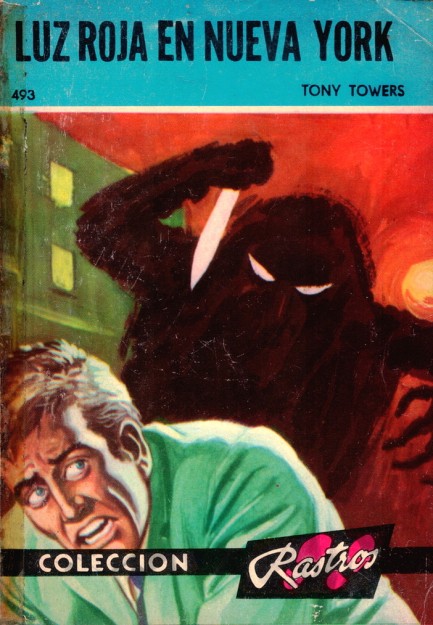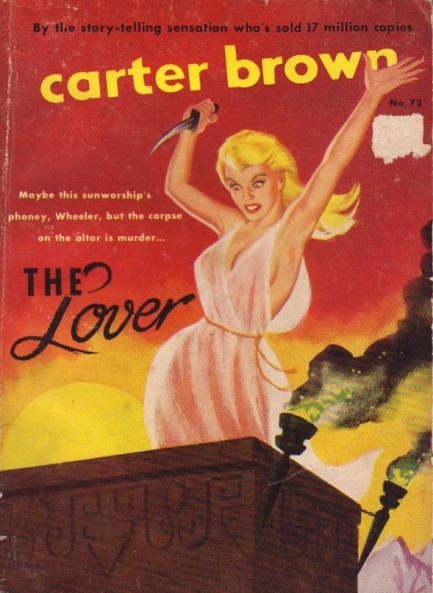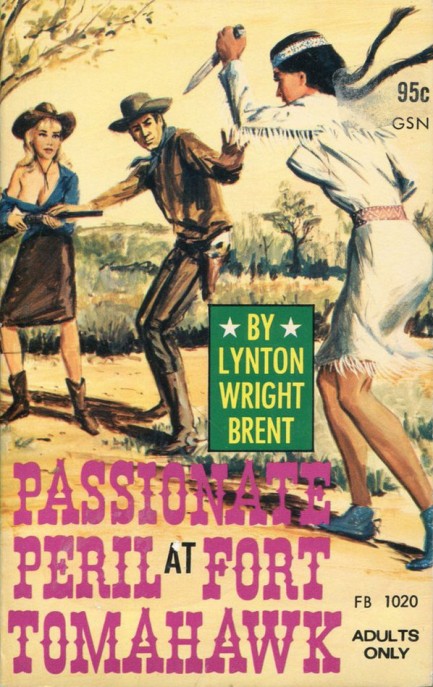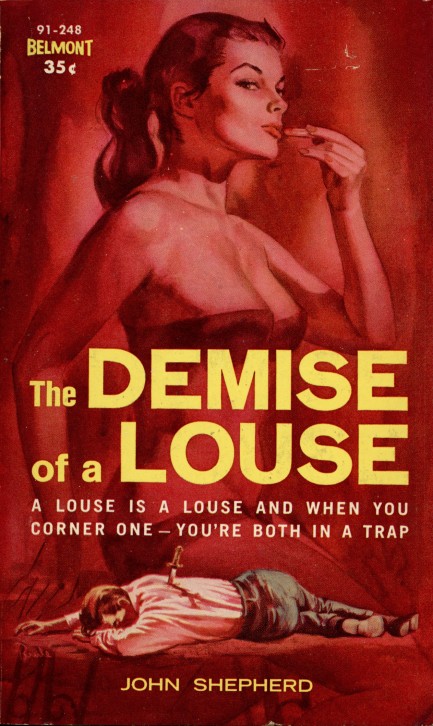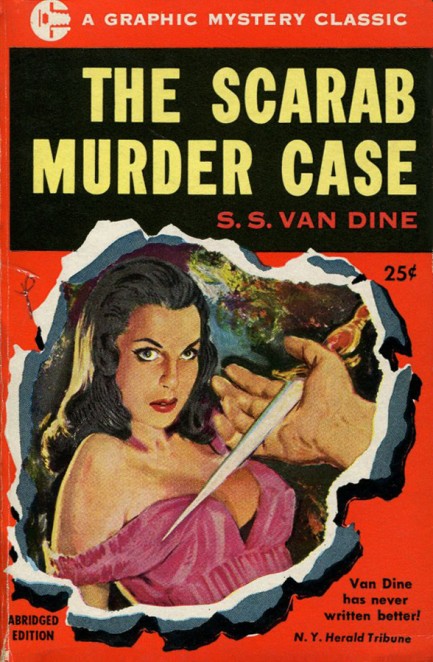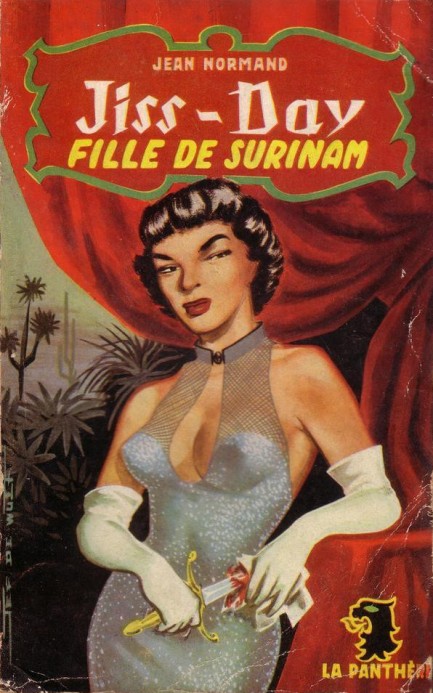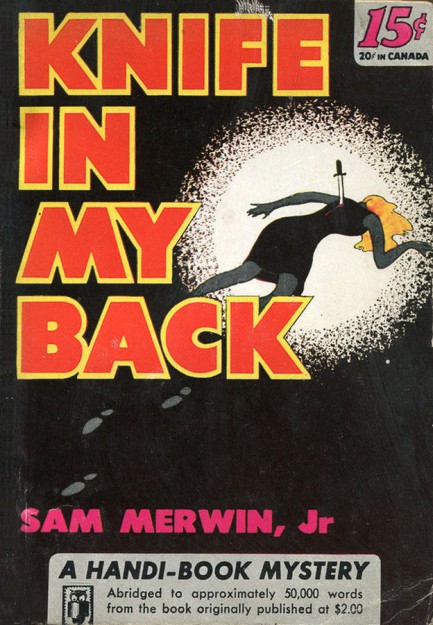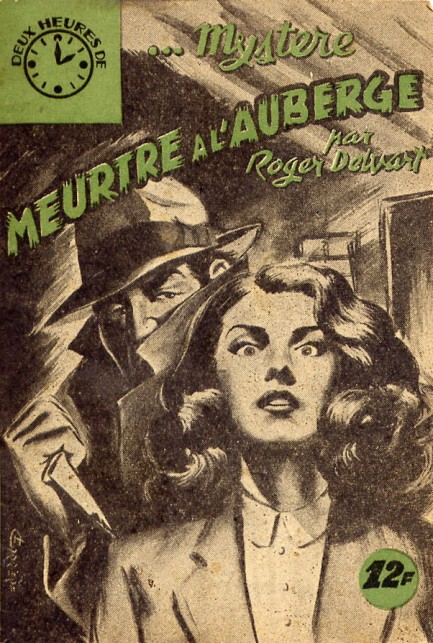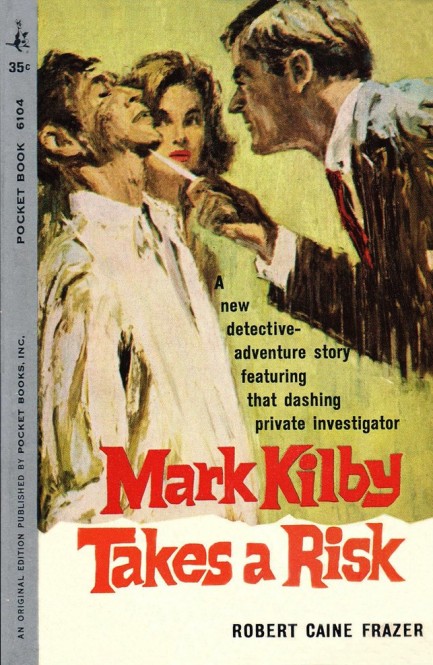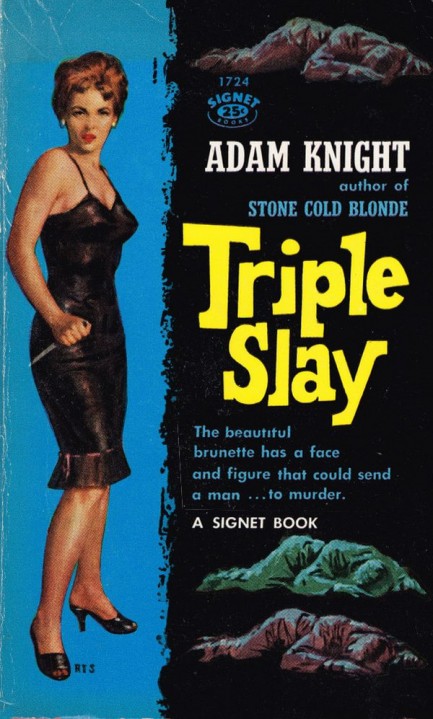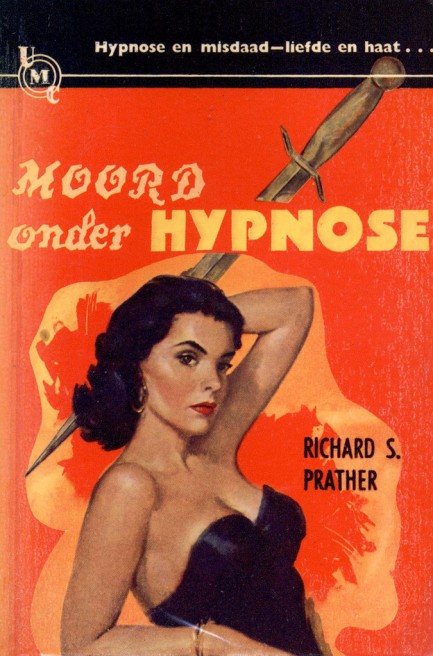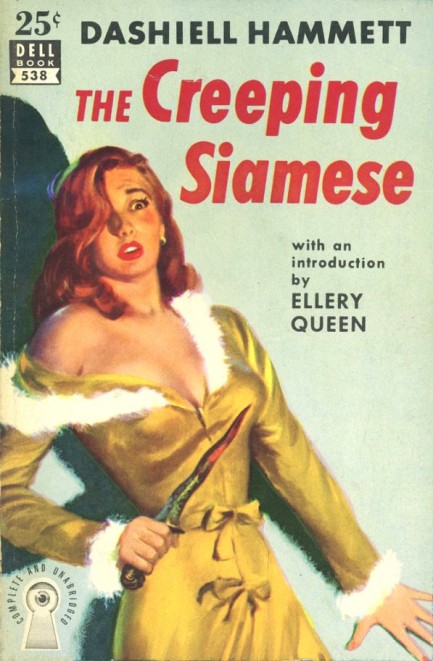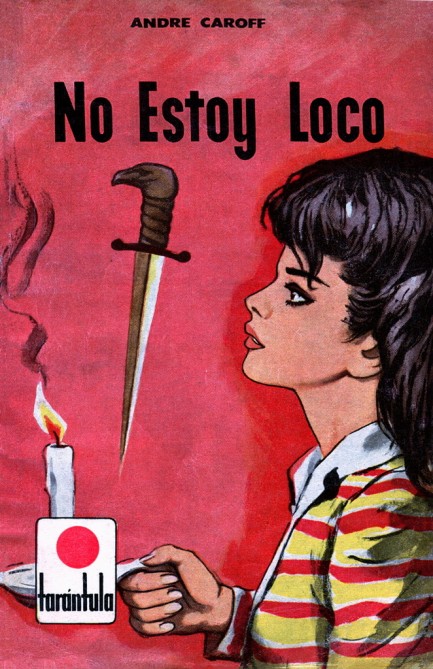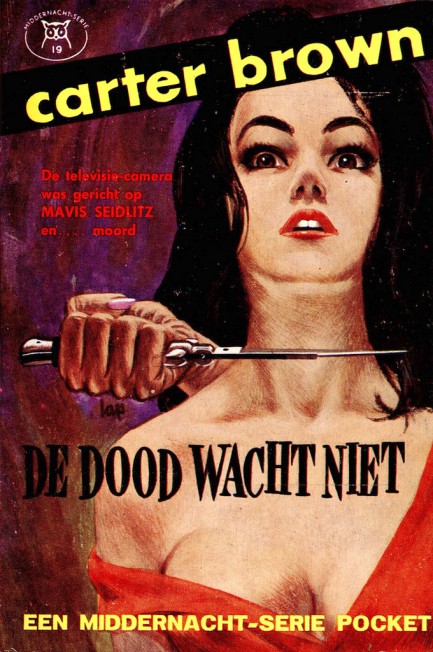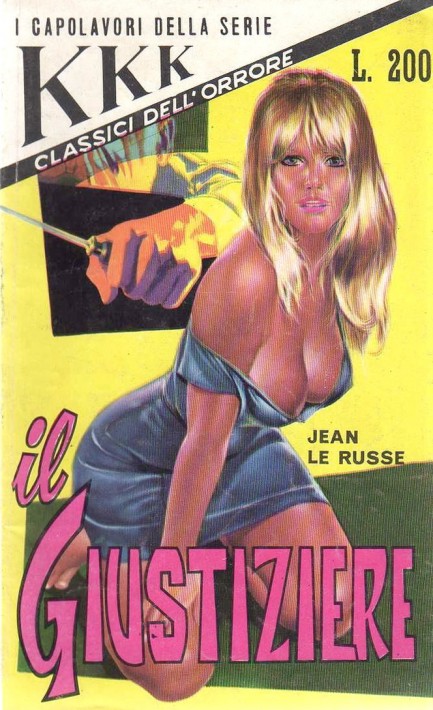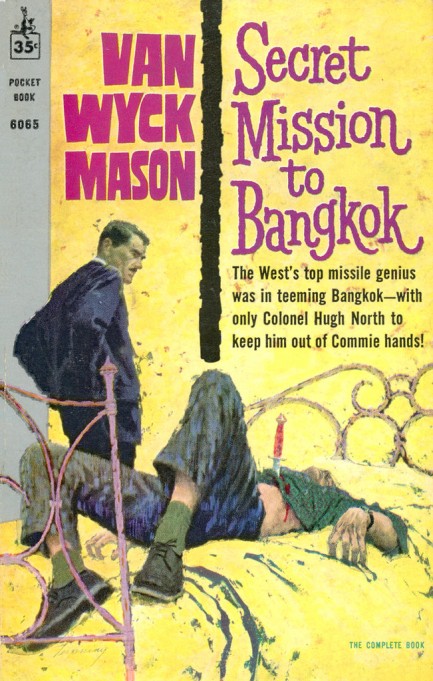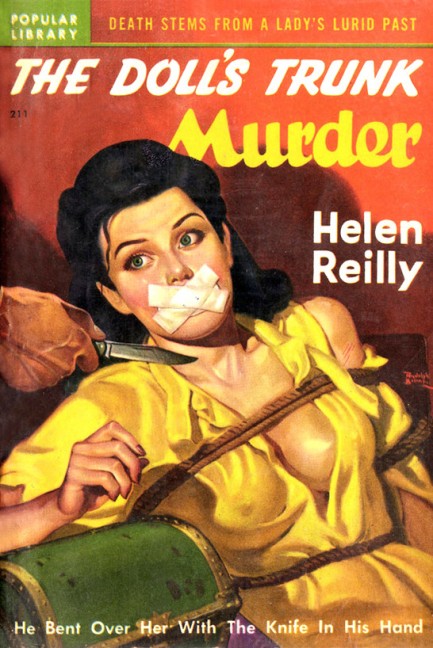 ---