You can never have too much information.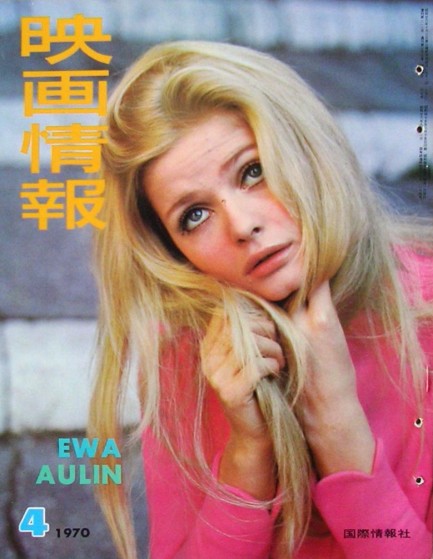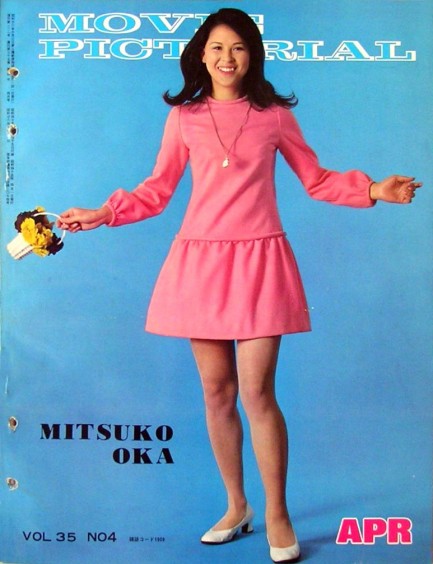 Every time we see a cover of the Japanese celeb/cinema magazine Movie Information/Movie Pictorial we find ourselves thinking how cool they look. It's a publication that goes all the way back to the early 1950s, and it had a few different periods, graphically speaking, but for some reason we always preferred these clean, colorful late-1960s early-1970s covers. So we thought we'd upload a few fronts and backs we've found over the years and see if you agree. As far as the name goes, we usually see the magazine referred to in English as Movie Pictorial, and in fact the back cover does say that, obviously. But the front cover writing definitely says "Movie Information." So there you go. But we've actually turned screwing up these translations into a fine art, so we won't be heartbroken if we're wrong. Anyway, see below. And FYI, the girl in the scuba tank is Barbara Bouchet, so she's on three covers. The scuba image is a promo shot from Voyage To the Bottom of the Sea. You can see two more front covers here and here.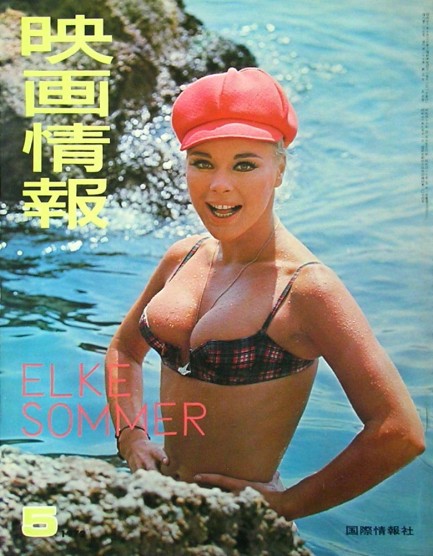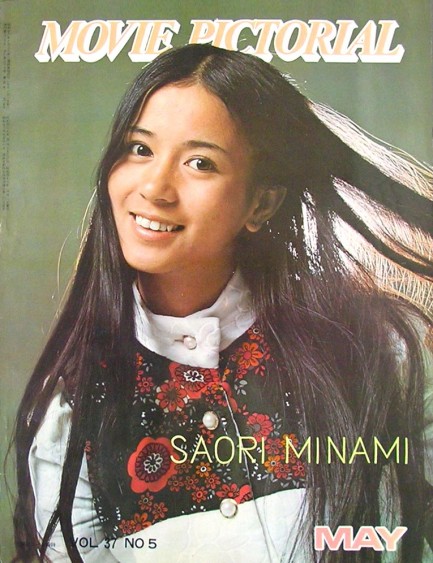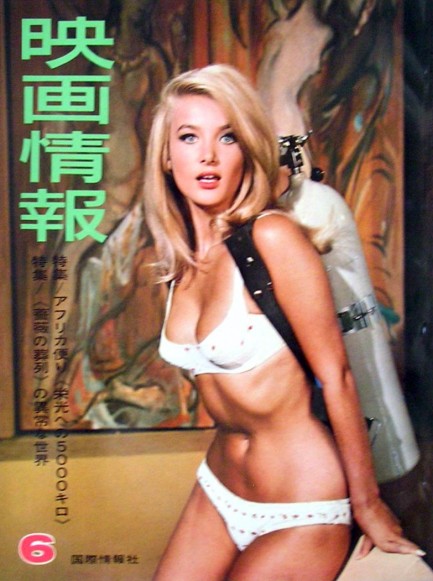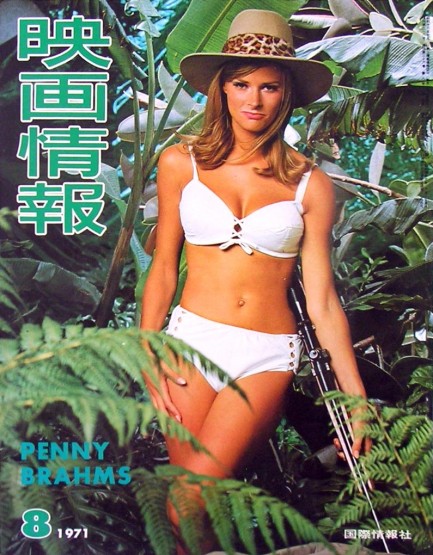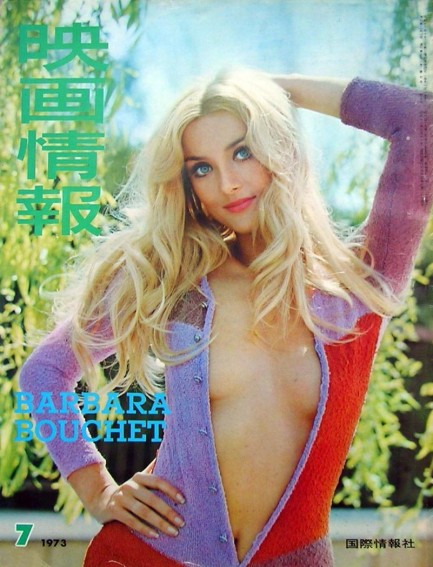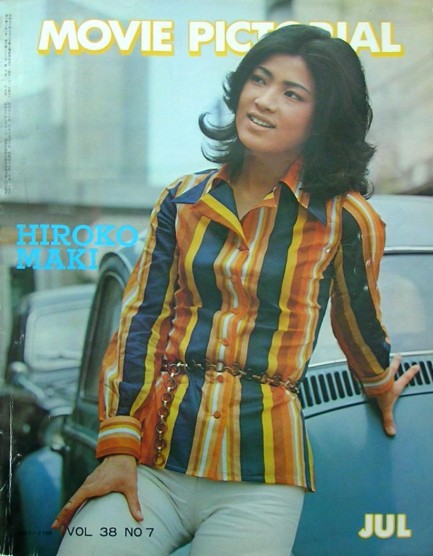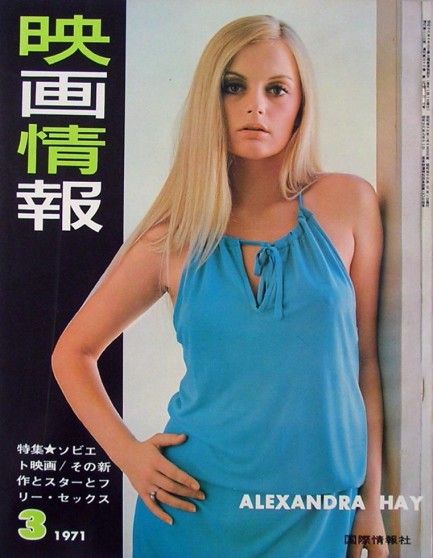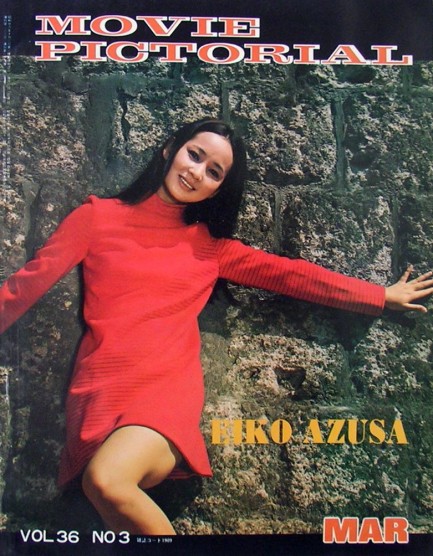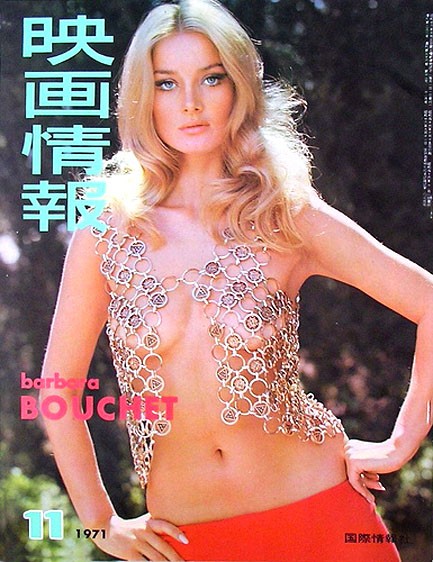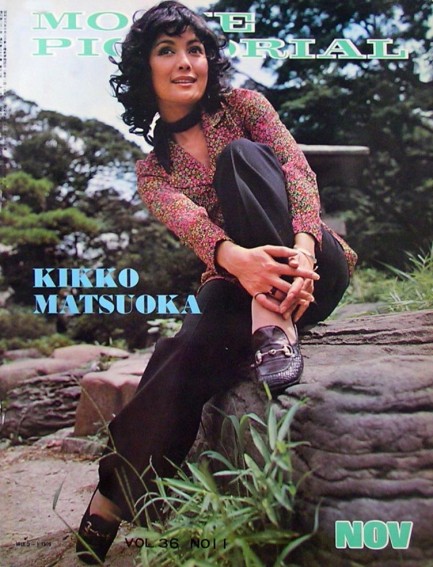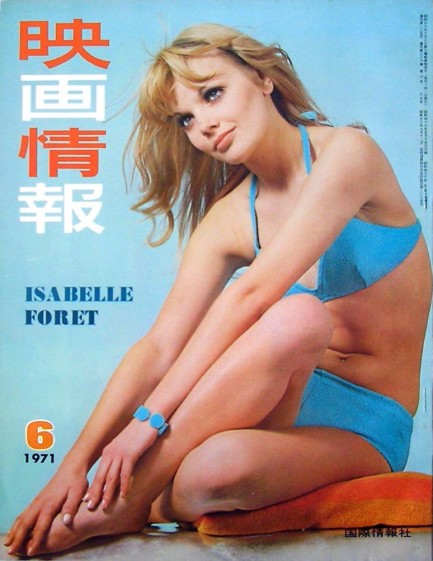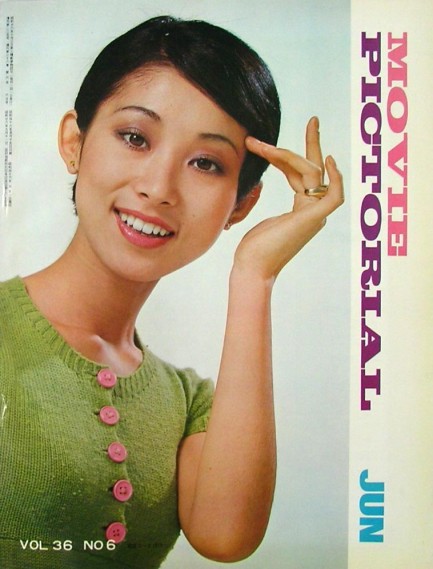 Japan
,
Movie Information
,
Movie Pictorial
,
Voyage To the Bottom of the Sea
,
Ewa Aulin
,
Mitsuko Oka
,
Elke Sommer
,
Saori Minami
,
Barbara Bouchet
,
Penny Brahms
,
Ritsuko Abe
,
Hiroko Maki
,
Alexandra Hay
,
Eiko Azusa
,
Isabelle Forêt
,
cinema
---
Good thing Chris Noel dressed for warm weather, because she spent quite a bit of time in the jungle.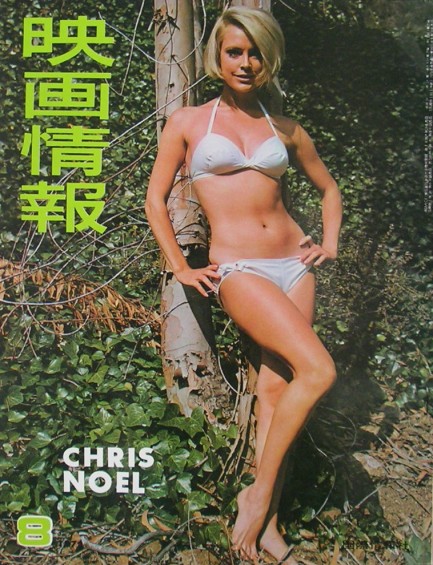 We ran across this 1970s-era Japanese celebrity magazine Movie Information featuring Chris Noel on the cover and absolutely had to repost it. She was a notable figure during the Vietnam War due to her "A Date with Chris" radio program, which she broadcast twice weekly to American troops. The show was immensely popular. In fact she was thought by the Viet Cong to be such a morale boost that they reportedly placed a $10,000 bounty on her head. They never managed to kill her, but helicopters in which she rode often took ground fire, and two crash-landed with her aboard. Her efforts to make personal contact with U.S. troops were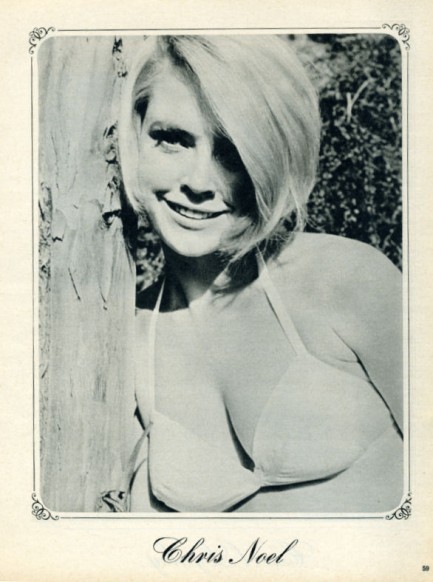 remarkable when you consider she had already established herself in b-movies and on television and may have been on the verge of becoming a star. Yet she put Hollywood on hold and instead became a radio broadcaster in a war zone. After Vietnam she tried to return to movies but the reception in Tinseltown was icy for a minor actress who was perceived to have supported a U.S. war of aggression. Eventually she gave up and opened a shelter for homeless veterans, which she still runs today. All in all it's a remarkable—perhaps even movie-worthy—story.
History has written a last draft on Vietnam. The event is remembered by the majority of the world as an error, one that cost the U.S. considerable prestige, and resulted in a humanitarian disaster for the Vietnamese—more than two million civilian deaths according to the most conservative tallies. Even the war's chief architect, Robert McNamara, who died recently, declared the conflict a colossal mistake. Today Vietnam remains under communist rule, but has restored diplomatic ties with the U.S. and is one of the most welcoming nations in the world, a place where American
vets comment with amazement upon the Vietnamese ability to put the war behind them despite the ghastly suffering they endured. But whatever history's take on that divisive period, personalities like Chris Noel are worth admiring. During a time when politicians, pundits, and protestors fought a war of their own over the direction of the United States, Chris Noel rejected the glitz and glamour of Hollywood in order to serve the grunts who were sacrificing their lives on the firing line.
---