She's not bad. She's just painted that way.
Peter Driben illustrated relatively few book covers compared to his magazine output. We showed you a rare paperback from him a few years ago, and above you see another—his work on W. T. Ballard's 1943 thriller Say Yes to Murder, for publisher Martin Goodman. The book is part of a series starring Ballard's character William Lennox, who was a detective-like troubleshooter for fictitious General Consolidated Studios. He investigates the murder of an actor found stabbed and lying under the bed of actress Jean Jeffries, who is the granddaughter of one of Lennox's close friends. As a troubleshooter, Lennox's first duty is to move the body to avoid scandal for the studio (that's the difference between a detective and a troubleshooter) and only then does he try to unravel the mystery. Lennox appeared in three other Ballard novels—1946's Murder Can't Stop, 1948's Dealing Out Death, and 1960's Lights, Camera, Murder, which he wrote as John Shepherd. Martin Goodman, you probably know already, later went on to create Marvel Comics. You can see that other nice Driben cover we mentioned here, and three brilliant Dutch covers here. We'll keep an eye out for more.
---
Wow, these are great. I can't believe I was ever worried about getting "the" and "twins" tattooed on my boobs.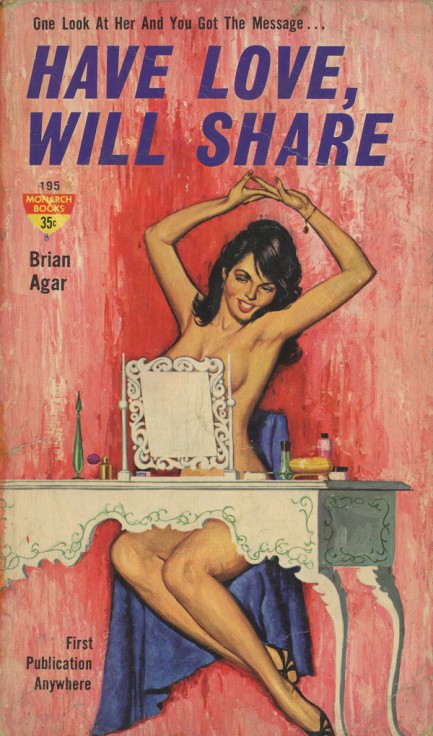 When we started thinking about this post we went straight to candies for tattoo ideas. Apparently there's a candy called Nik-L-Nips that you have to suck the juice out of, but we thought that was too obscure, and of course Milk Duds was an obvious option, but it sounds a bit insulting, so in the end "the twins" seemed like a classic. The Pulp Intl. girlfriends agreed. Brian Agar's Have Love, Will Share is a bit of a classic too, or at least it uses a classic sleaze set-up—the marriage counselor whose patient is a nymphomaniac and soon sets her eyes on the doctor. Agar was a pen name used by author W.T. Ballard, an original contributor to Black Mask who wrote many novels under many names, including Jack Slade, Clay Turner, et al. This effort is from 1961 and it has Rafael DeSoto cover art.
---
Vintage paperback violence gets up close and personal.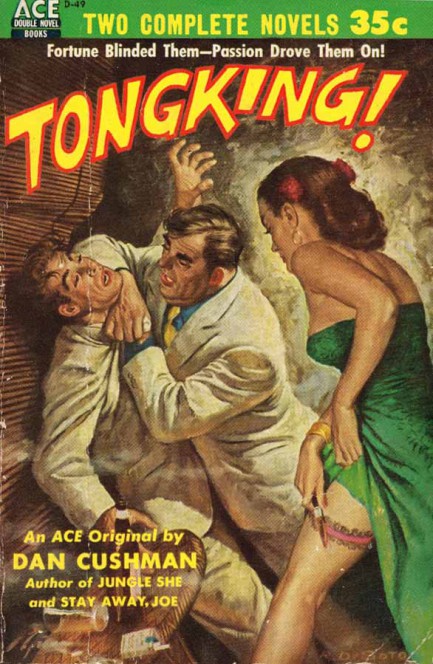 We have another collection today as we prepare to jet away on vacation with the girls. Since the place we're going is known for rowdy British tourists (what place isn't known for that?), we thought we'd feature some of the numerous paperback covers featuring fights. You'll notice, as with our last collection, the preponderance of French books. Parisian publishers loved this theme. The difference, as opposed to American publishers, is that you almost never saw women actually being hit on French covers (we'd almost go so far as to say it never happened, but we've obviously not seen every French paperback ever printed). The French preferred man-on-man violence, and when women were involved, they were either acquitting themselves nicely, or often winning via the use of sharp or blunt instruments.
Violence against women is and has always been a serious problem in the real world, but we're just looking at products of the imagination here, which themselves represent products of the imagination known as fiction. Content-wise, mid-century authors generally frowned upon violence toward women even if they wrote it into their novels. Conversely, the cover art, stripped of literary context, seemed to glorify it. Since cover art is designed to entice readers, there's a valid discussion here about why anti-woman violence was deemed attractive on mid-century paperback fronts, and whether its disappearance indicates an understanding of its wrongness, or merely a cynical realization that it can no longer be shown without consequences. We have another fighting cover here, and you may also want to check out our western brawls here.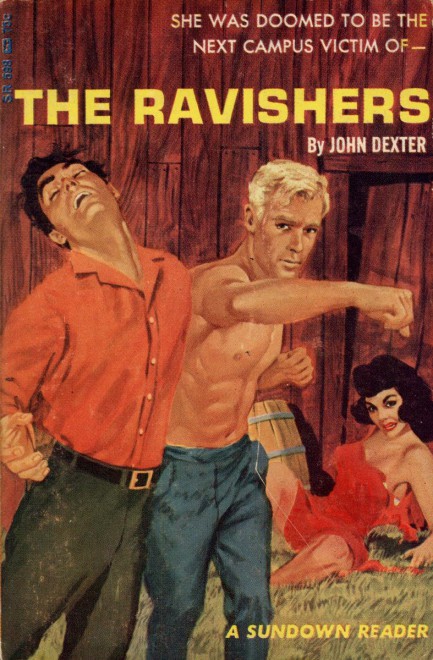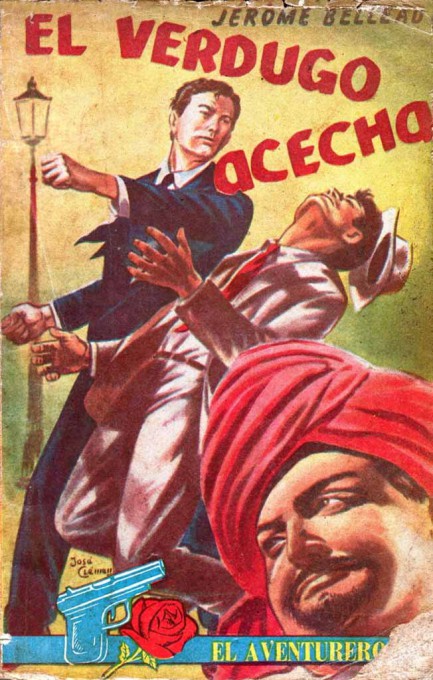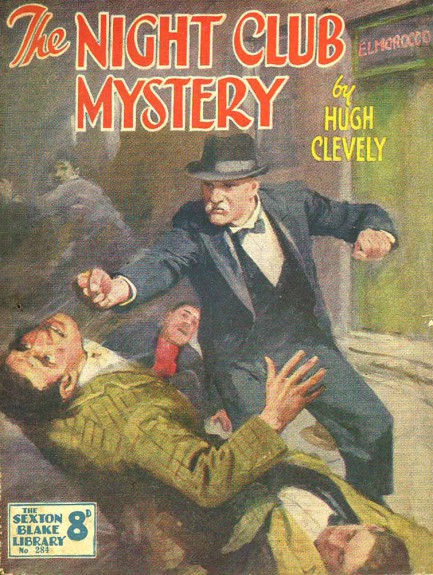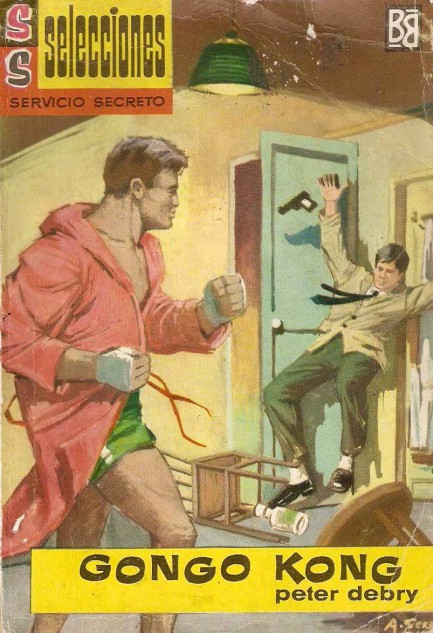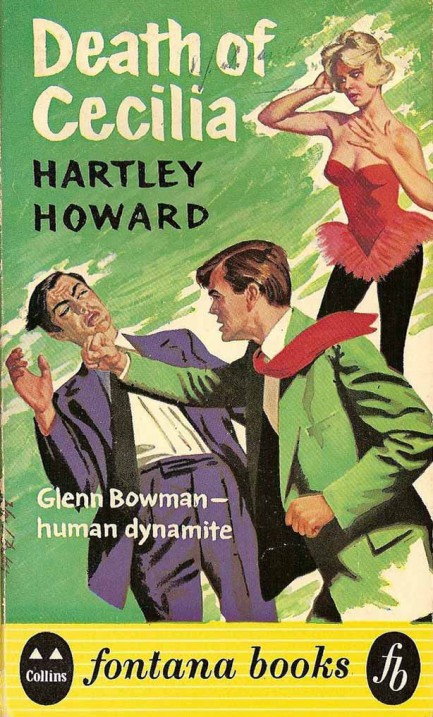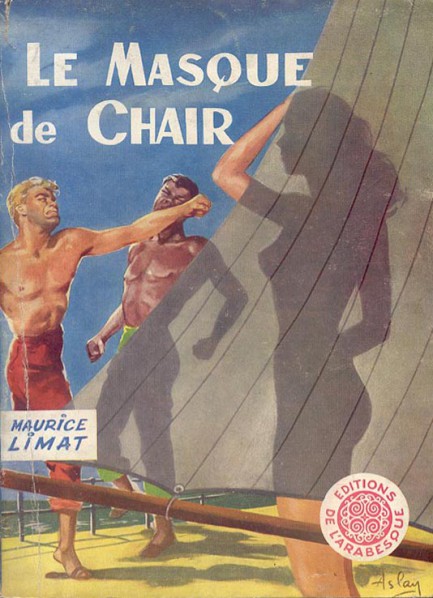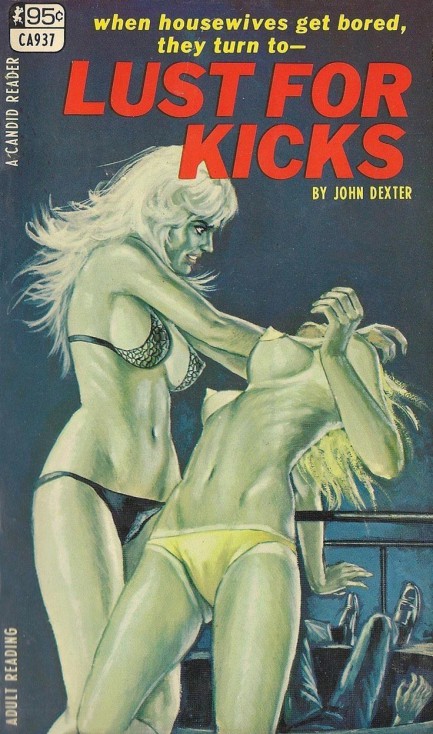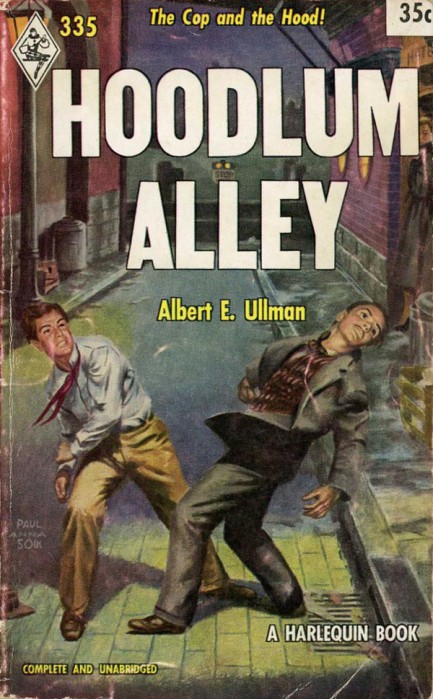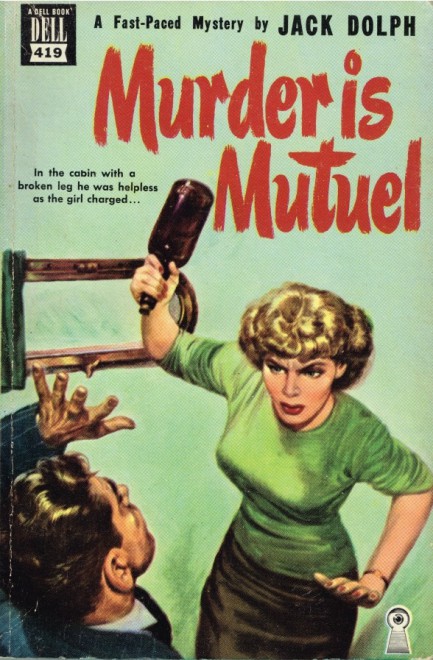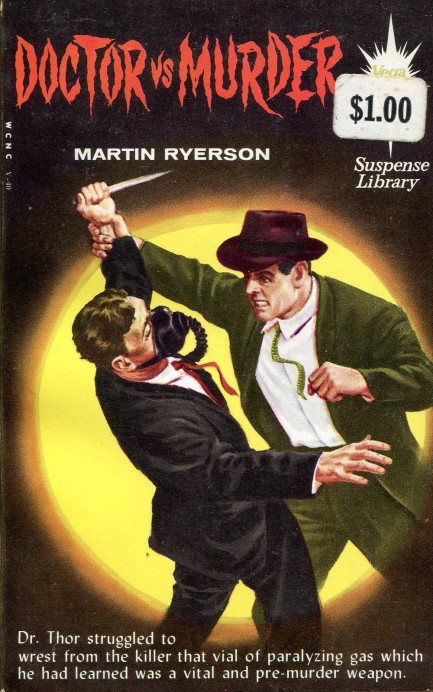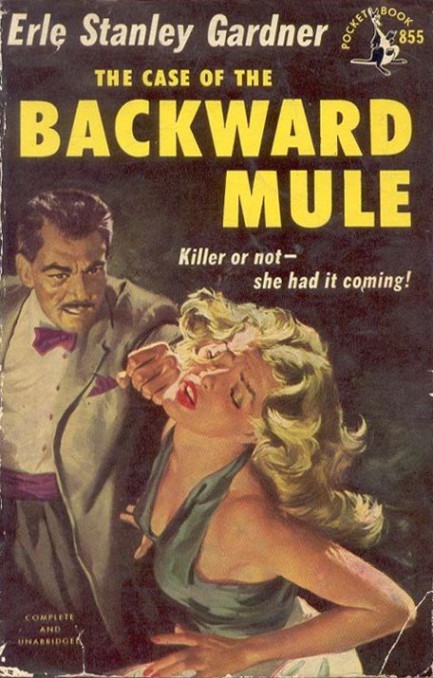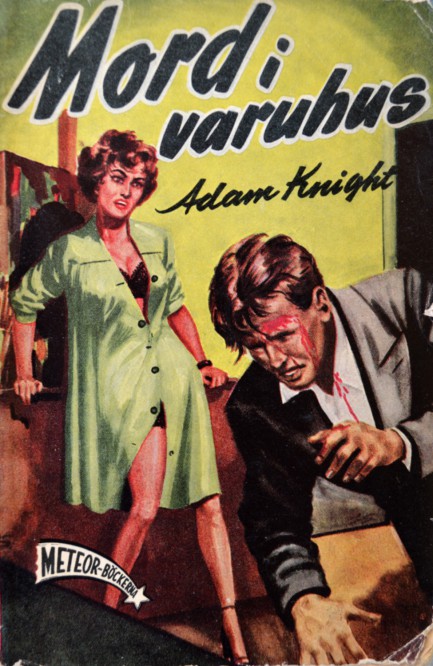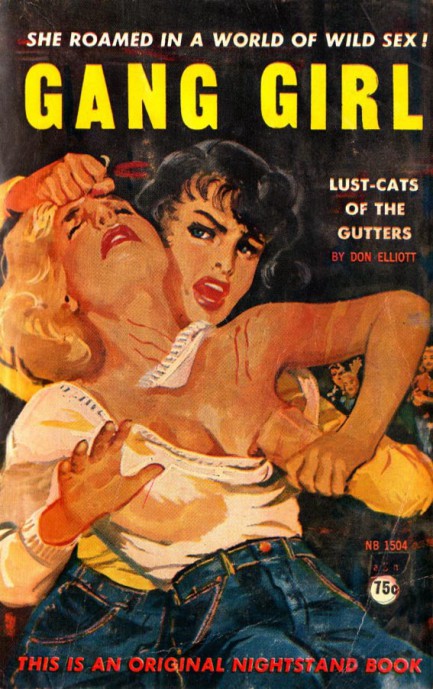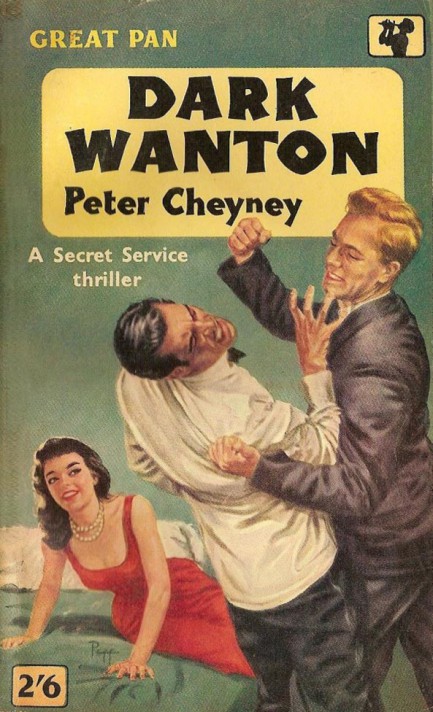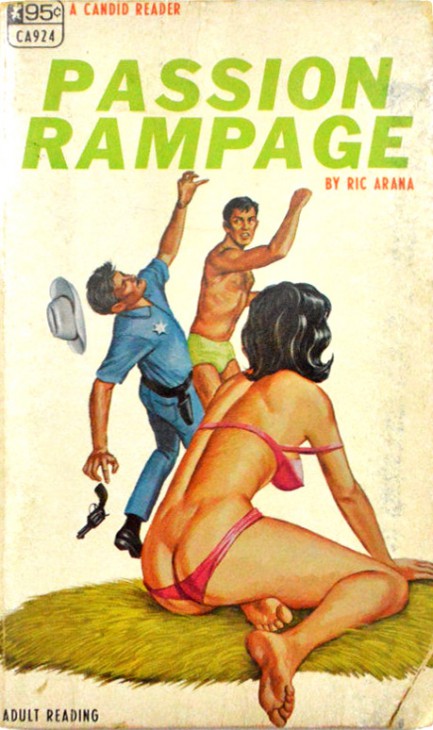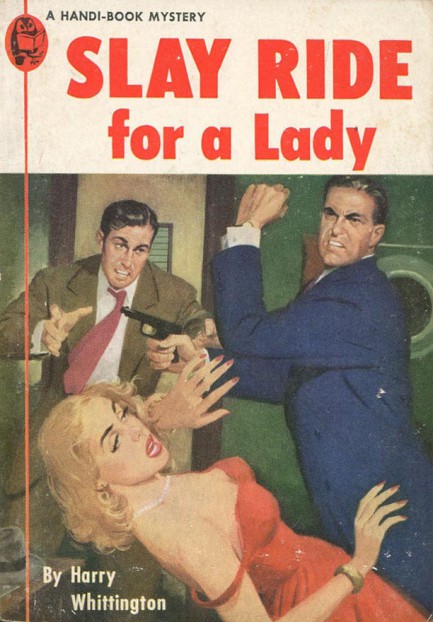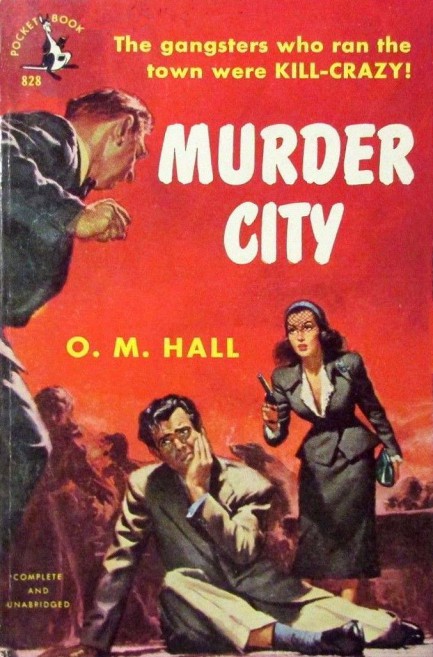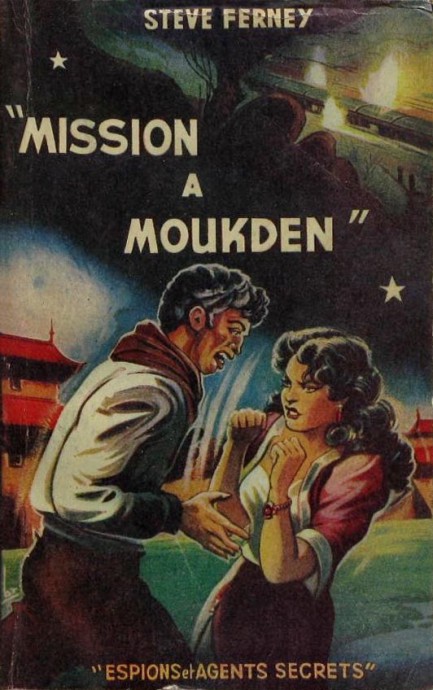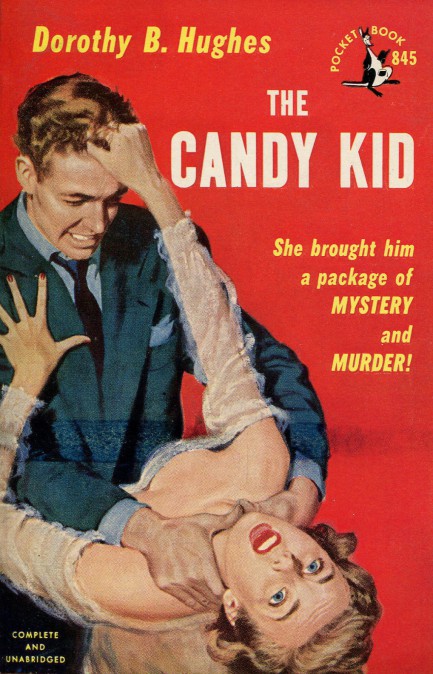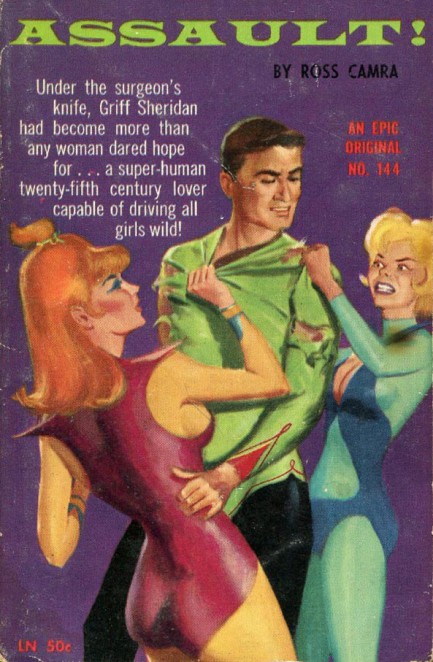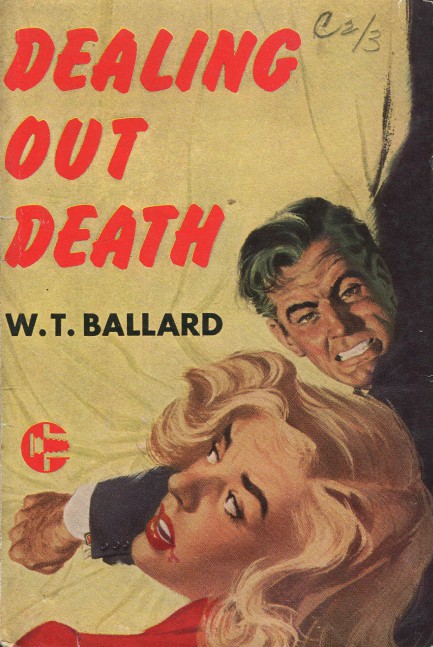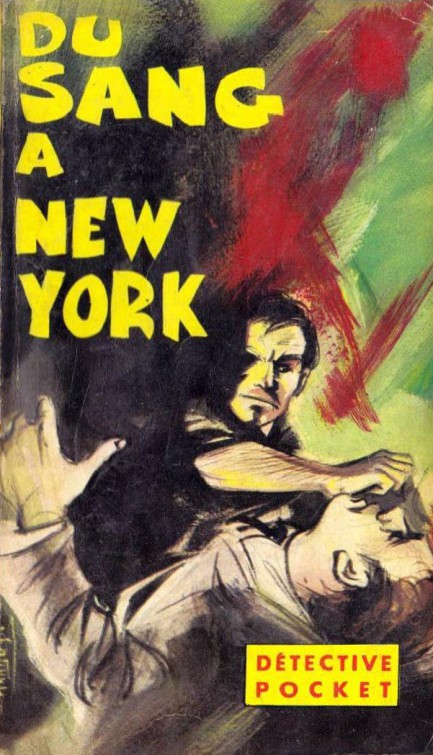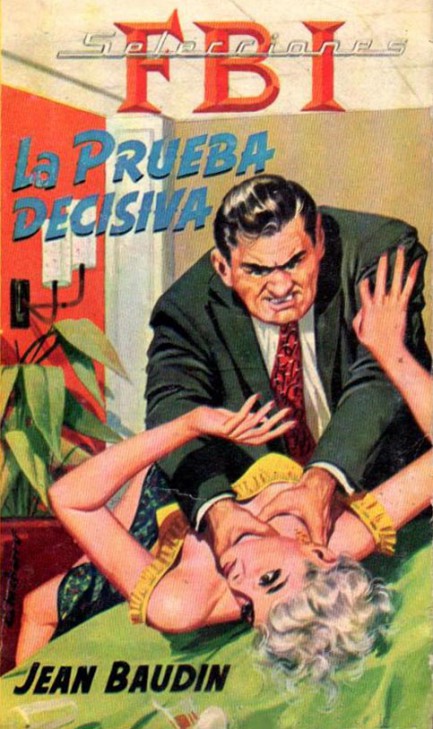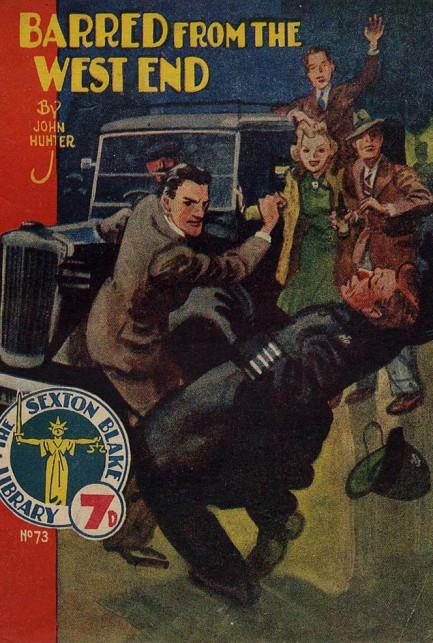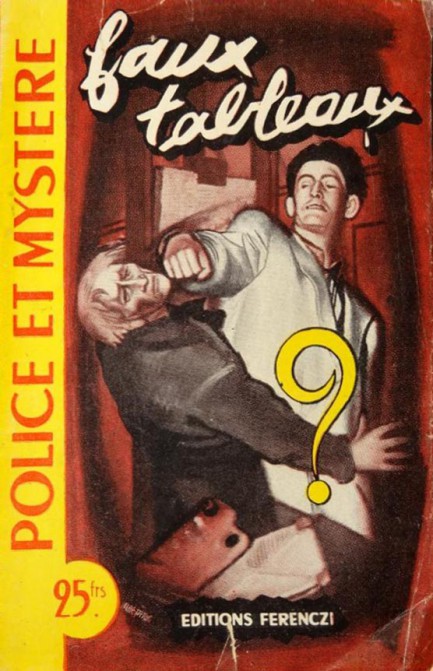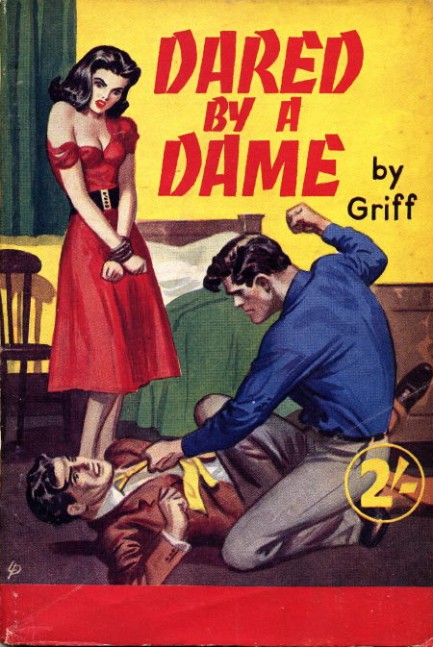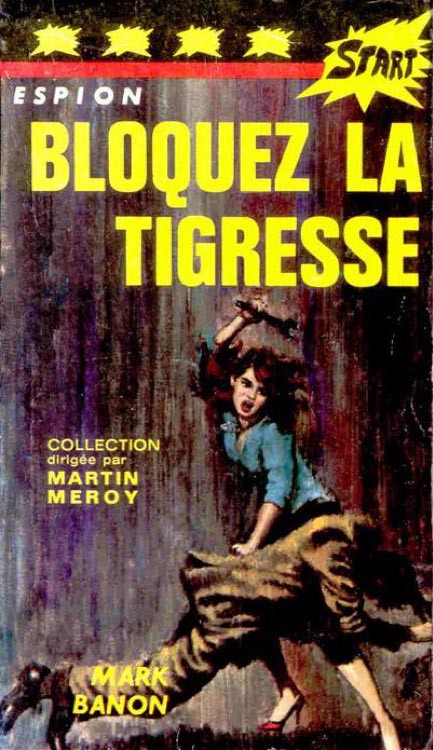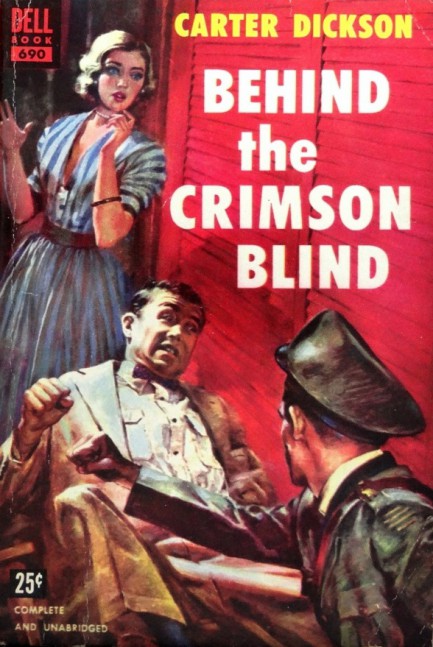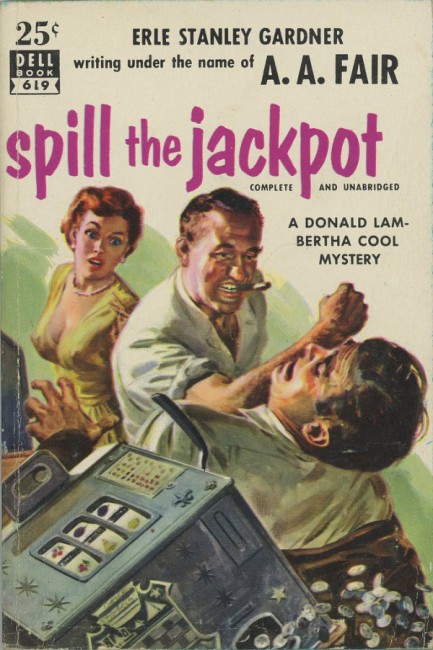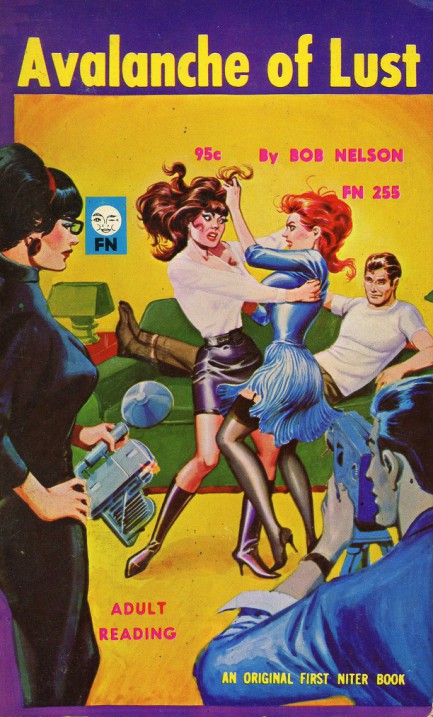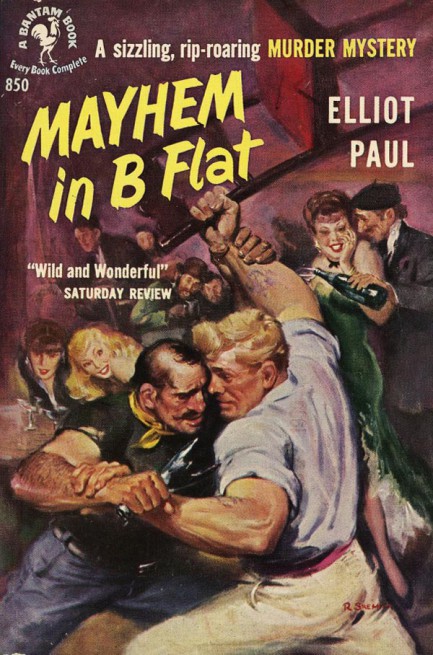 ---