He doesn't know what he's looking for in a woman. He just knows he'll find it eventually.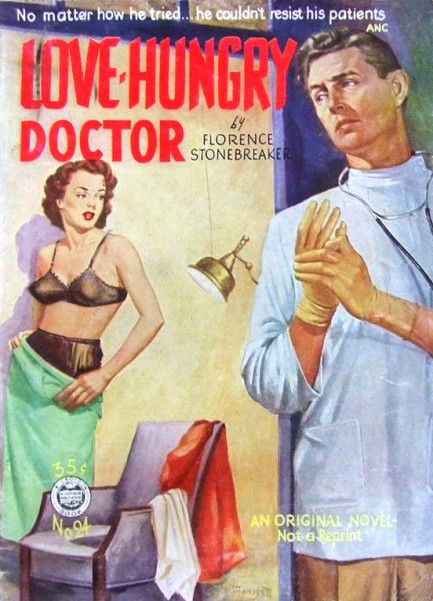 If you're thinking of writing a book but fear you're too late to start, take note: Florence Stonebraker published her first novel at age forty-one and went on to write more than eighty books. In 1952 alone she published eleven novels. True, her stuff was not literary fiction, but dollars are green no matter your audience, right? What's beyond doubt is that she is a well-regarded genre author and her books are collectible today. Love-Hungry Doctor came in 1953 and is exactly what it seems in the cover art by Lou Marchetti—an exploration of a shy doctor's romantic troubles, which are enlivened by the arrival of a new woman in his life. We've been doing a lot on Stonebraker lately, but it's because her books had the very best cover art of the era. Check what we mean with three more examples here, here, and here.
---
Damn. Nothing but fifties and hundreds in here. Oh, and my diamond ring too. I wondered where that went.
Second book in Ed McBain's famed 87th Precinct series, The Mugger deals with a smug purse snatcher (he bows and thanks each of his victims before slapping their faces) who eventually hospitalizes one target and kills another. Or at least is suspected of the killing. The murder victim turns out to be a cop's sister-in-law, which brings Patrolman Bert Kling into play—though the book actually details a large cast of precinct detectives McBain would write about repeatedly during the series. The Mugger is a procedural, so you get an inside look at detecting techniques, banter, etc. The book was adapted for a 1958 film of the same name starring Kent Smith and Nan Martin. The art for this 1956 Perma Books paperback, showing a prospective robbery victim who seems to have chosen the most secluded bus stop in New York City, was painted by Lou Marchetti.


---
It's ironic they call this place the O.K. Corral, because things have not gone well since I came in here.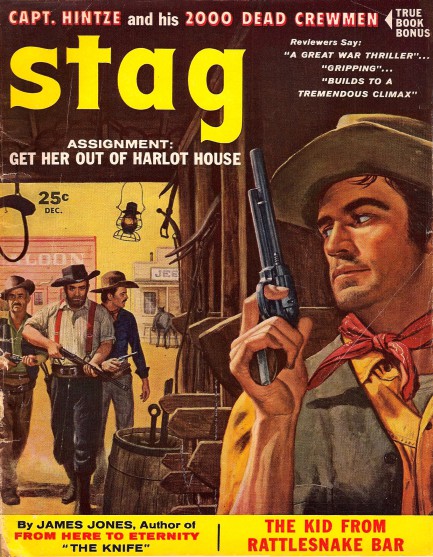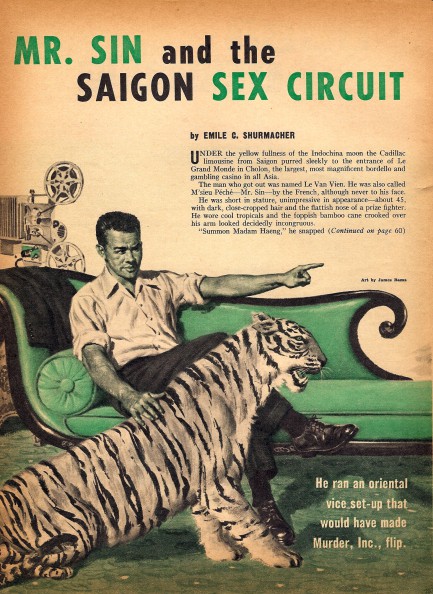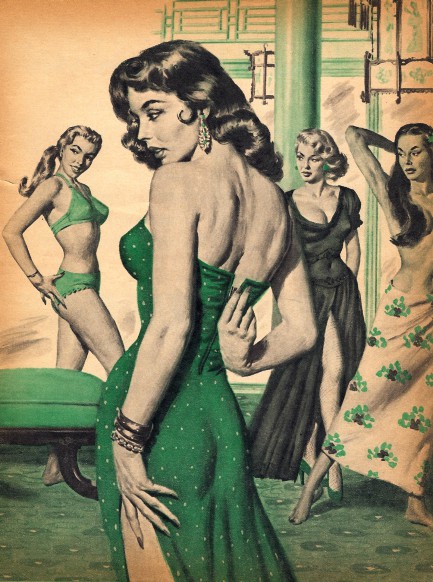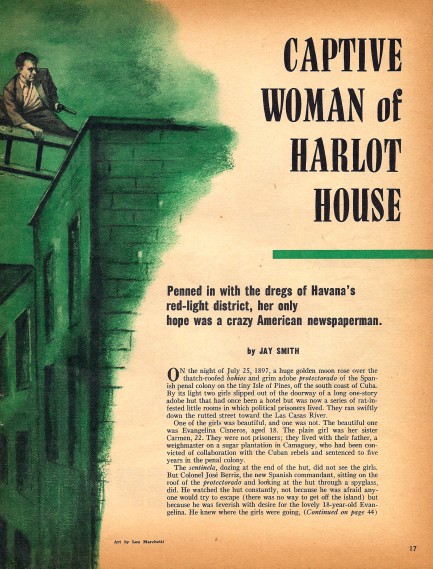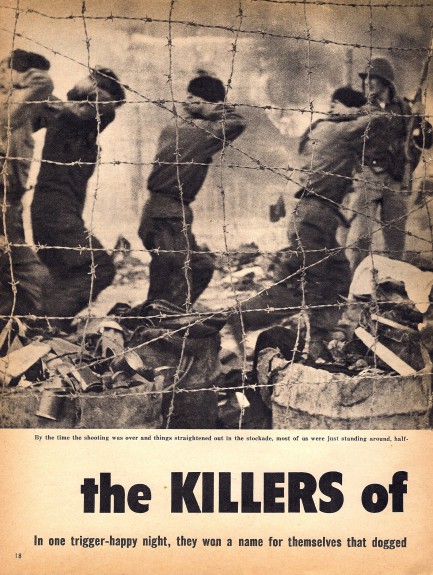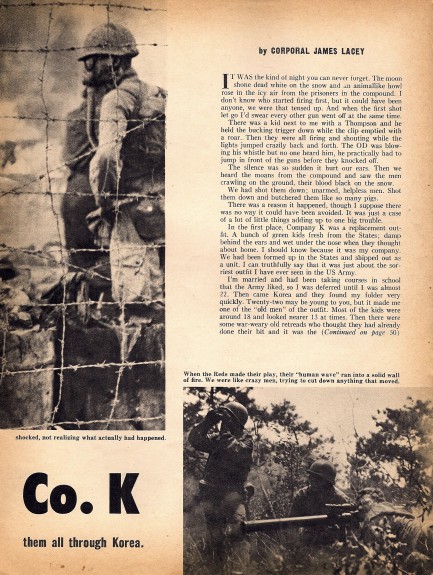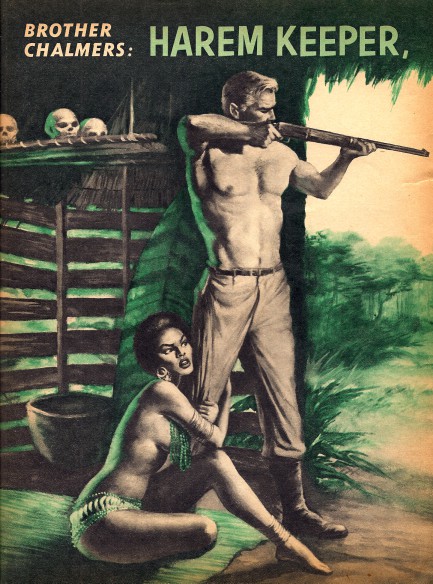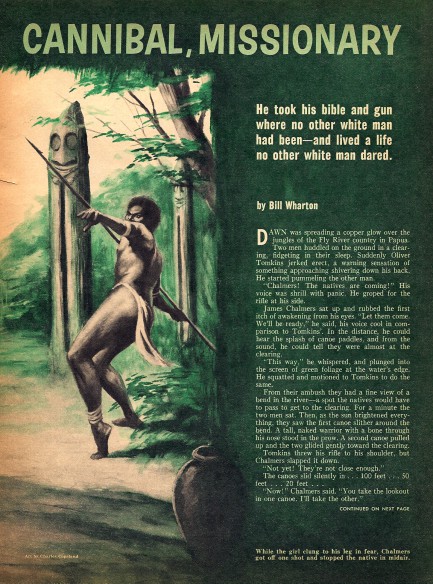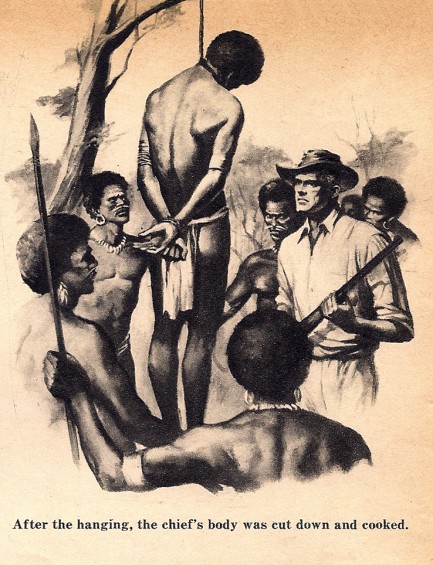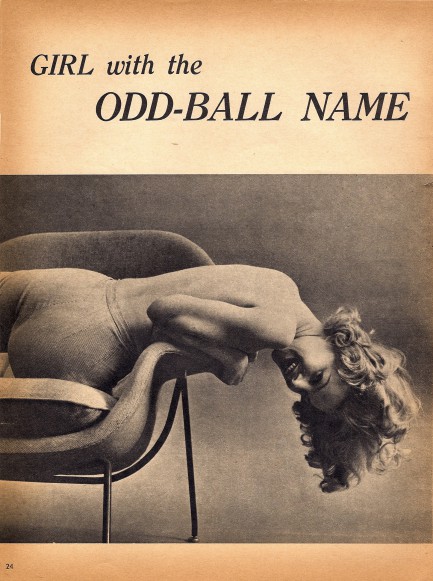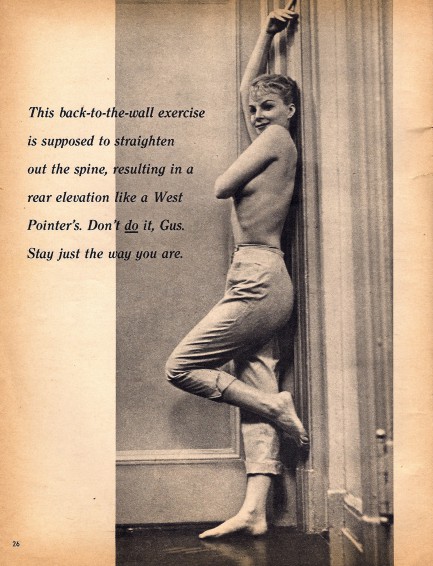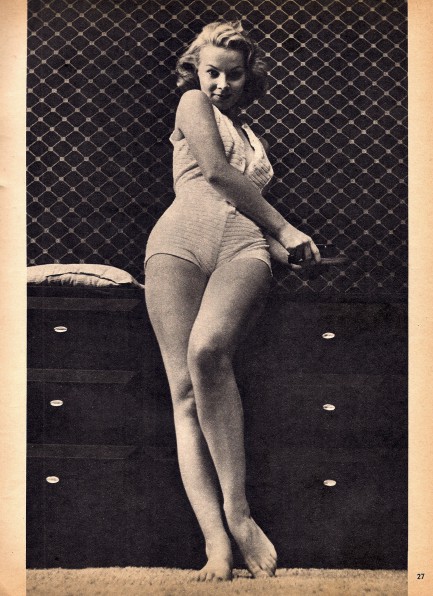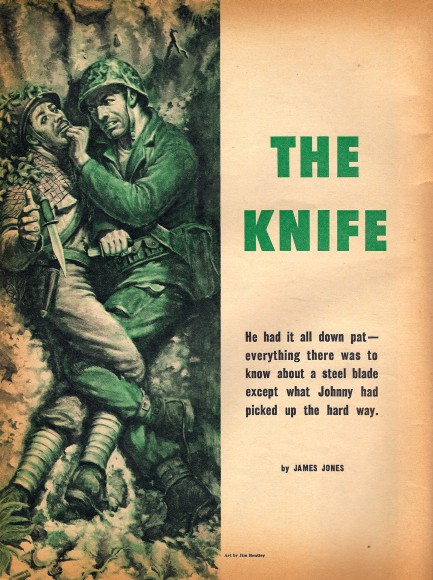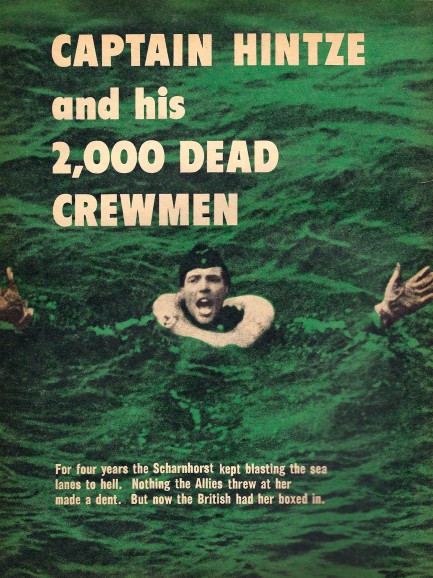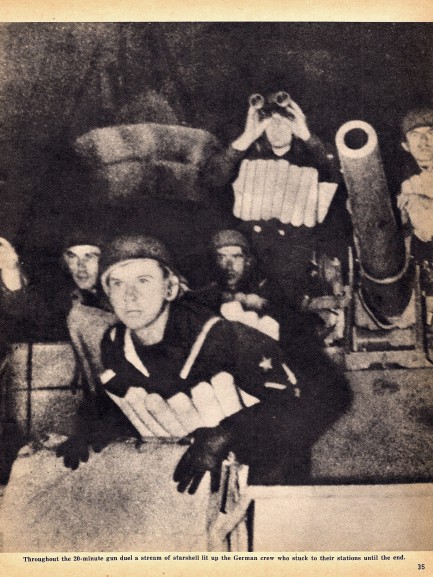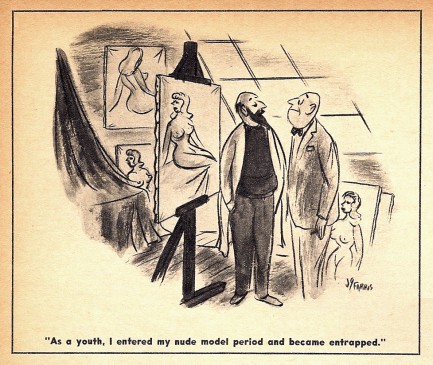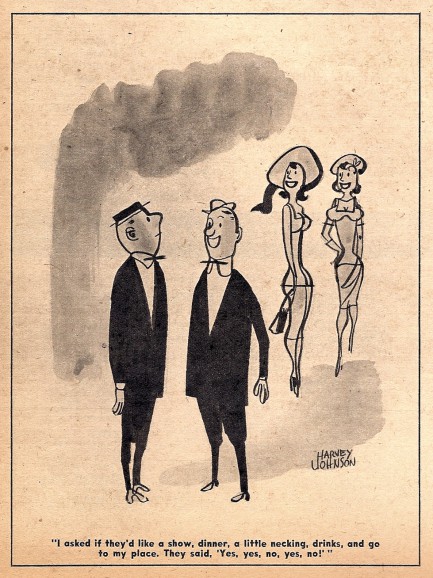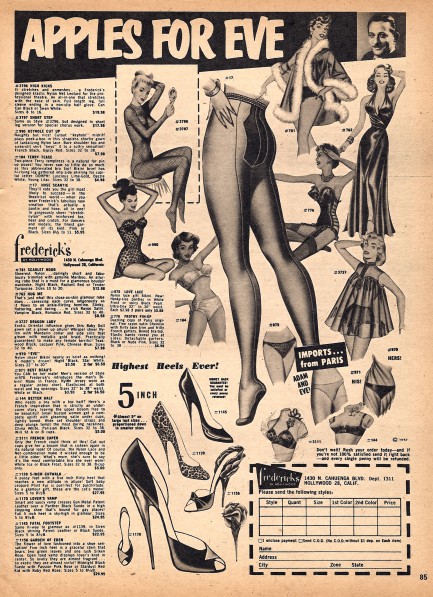 Above, Stag magazine published December 1957, with an uncredited cover and interior art from James Bama, Emile C. Shurmacher, Jay Smith, Charles Copeland, Jim Bentley, Lou Marchetti, and Mel Crair. We checked the auction sites this morning and saw this issue going for twenty dollars minimum, so we're feeling pretty smart because we got ours for four bucks. Probably the most interesting story is Bill Wharton's "Brother Chalmers," about a pompous white missionary in Papua New Guinea who has very little in the way of morals. But it has a happy ending—he gets his brains bashed out.


---