The gun is mightier than the pen.
Above: a shot of British actress Angela Lansbury made when she filming 1956's Please Murder Me, in which she starred with Raymond Burr and Dick Foran. Lansbury's first movie was 1944's classic version of Gaslight. In total she had more than fifty cinema roles, but it was on television that she became a major star, beginning with 1950's Robert Montgomery Presents, and continuing through more than two-hundred and fifty episodes of her smash hit series Murder, She Wrote. Personally, if we had to choose a favorite Lansbury role it was as Granny in 1984's gothic horror movie The Company of Wolves. She gets eaten, but not before dispensing wisdom like, "The worst kind of wolves are hairy on the inside," and, "Never trust a man whose eyebrows meet." Well, you can generally trust Lansbury. She was an excellent actress and improved almost everything in which she appeared.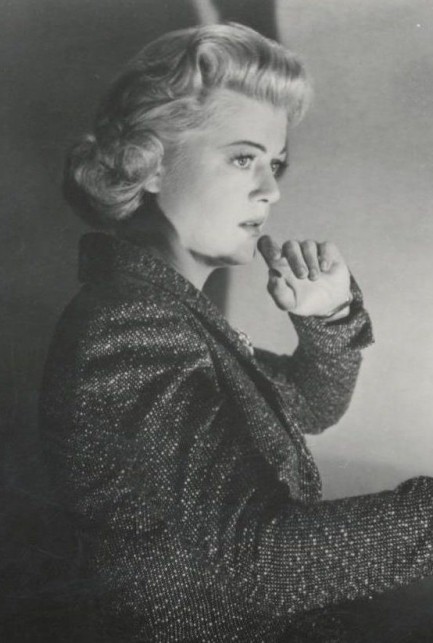 ---
Original comedy-thriller concept wrapped in favor of something darker.
When we stumbled across The Mummy's Hand a while back, we were amused and charmed by the film. So naturally we went straight for the follow-up, The Mummy's Tomb, for which you a promo poster above. Sadly, this movie proves that Hollywood has always been terrible with sequels. The humor and charm of Hand is gone. Instead the filmmakers go for straight horror, having disposed of two of the four main characters from Hand before the story even opens, and rudely dispatching the other two after minimal participation. Were there contract troubles? Scheduling difficulties? Did the stars demand raises? If so, the mummy took care of the negotiations by killing the offending parties, but along the way the movie got embalmed. And we were so looking forward to seeing the original characters from The Mummy's Hand in a series of light thrillers. No such luck. Our guess—unsupported by any evidence—is that because Lon Chaney, Jr. was a breakout star and had been brought aboard for this film, the suits decided make the mummy central rather than ancillary, as he had been in Hand. Chaney's Mummy entries were successful, but most reviews rate the Chaneyless original as the best of the group. We agree. The Mummy's Tomb premiered in the U.S. today in 1942.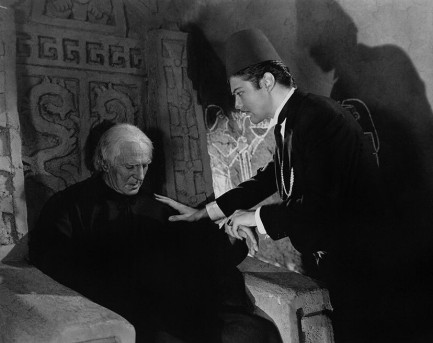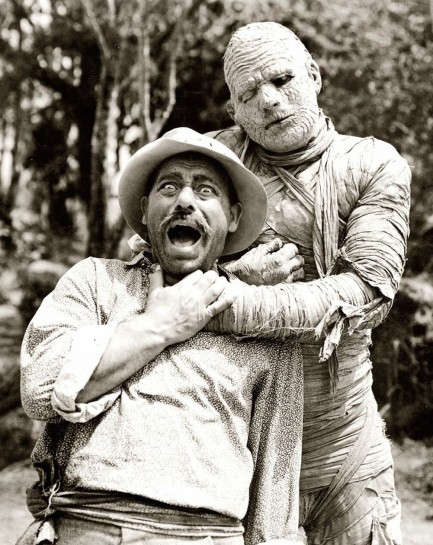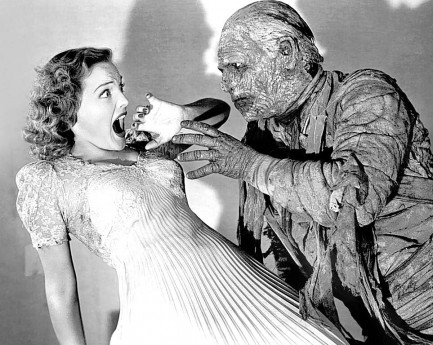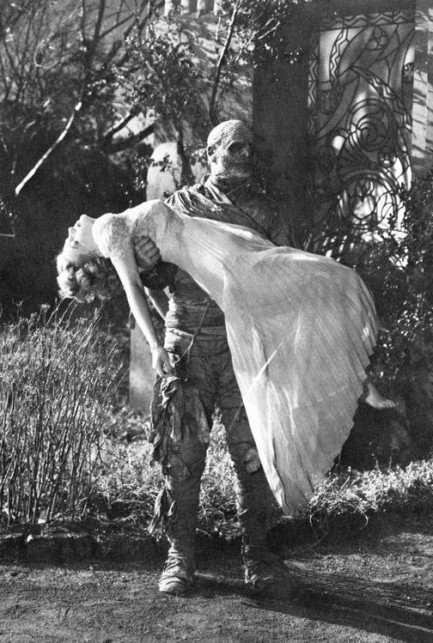 ---
Plundering priceless cultural treasures can be loads of fun.
We haven't seen many mummy movies but if they're all like this one we'll look for more. The Mummy's Hand is a deft blend of comedy and thrills, with Dick Foran and Wallace Ford playing a pair of goofy archaeologists in Egypt who stumble upon clues that point to the jewel laden tomb of a dynastic princess. They don't have any cash, so they charm Cecil Kellaway, who here is credited as Cecil Kelloway, into financing the expedition. His daughter, the beautiful Peggy Moran, comes along for the ride.
Everyone is good in this, but Kelloway is especially enjoyable. He plays a famous magician, very adept but a bit distracted, which leads to several amusing moments, including one in which he gets locked in his own steamer trunk. There isn't a single Egyptian in this film, just white guys wearing brown shoe polish and scraggly beards, but casual cultural insensitivity is par for the course during this era. Depending on what you're willing to overlook The Mummy's Hand is about as good-natured and fun as a film gets. It premiered in the U.S. today in 1940.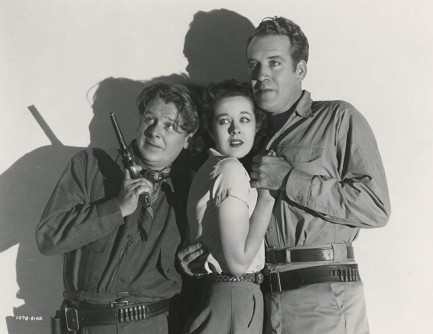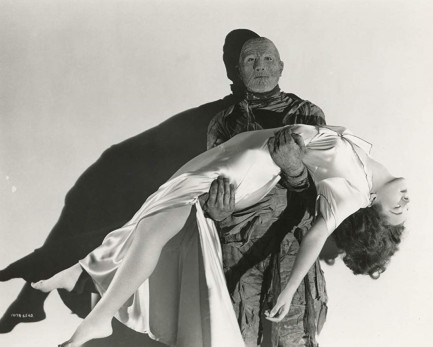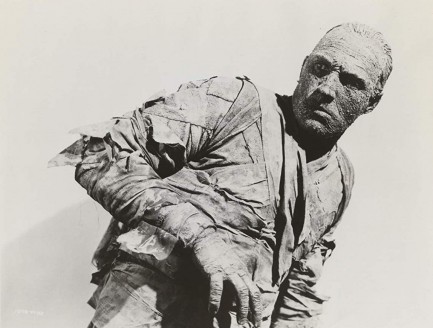 ---