I better enjoy this while I can. Seems like one day this will be seriously frowned upon.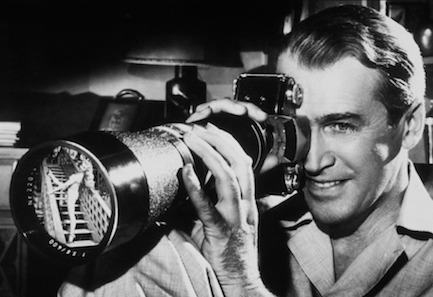 Look at that smile. When a smile like that occurs behind a telephoto lens it can only mean one thing. In Rear Window James Stewart spends quite a bit of time scanning his neighbors with the ole 400mm. And who does he soon see? Why, hot-bodied dancer Georgine Darcy across the courtyard doing kegels and glowing with sweat. Could you even make a movie character like Stewart's pervy photog sympathetic today? We doubt it. Everyone knows he'd be posting his shots on bigtitneighbors.com. Don't bother looking, by the way. We made that up.
Of course, if you watch the movie you realize there are nuances to Stewart's behavior. Main nuance: he's confined to a wheelchair and has nothing to do but stare out the window. Think of his situation this way. You know how you're waiting for someone in a restaurant and you keep watching the door? And there's a woman sitting between you and the door and you keep glancing at her too because you can't help it? And she's doing kegels and glowing with sweat? And you're shooting her with a long lens? That's totally okay, right? Um, it isn't? God, but these are slippery times.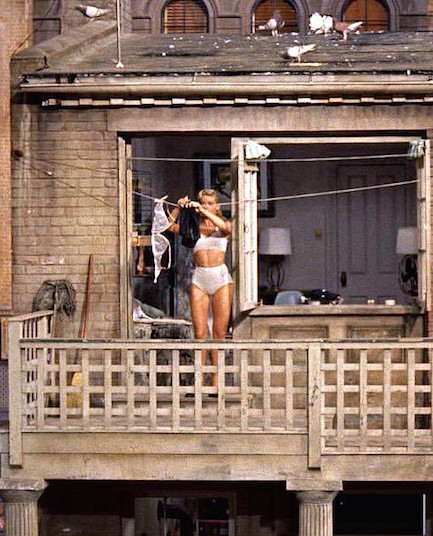 ---
James Stewart sees the sights without ever leaving his apartment.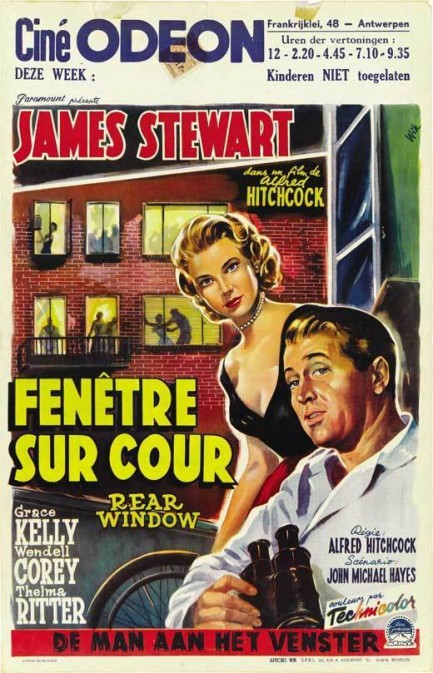 Belgian movie posters are often quite beautiful. We've already shared frameworthy examples for Vanessa and A Thousand and One Nights, as well as a few others, and above you see a promo for Alfred Hitchcock's classic Rear Window. The movie premiered in 1954 and first played in Belgium today in 1955, where it was titled Fenêtre sur cour, which means "window on the courtyard." The poster was printed by S.P.R.L. Belgique and the artist is Wik, someone who is simultaneously well represented in vintage poster circles while being a total mystery. We plan to dig around, see if we can find more info on this person.
Everyone has a favorite Hitchcock movie. Rear Window is ours. The story, the stars, and the look of the film are all great, and the idea of everyone's lives under a microscope foreshadows the world in which we live in today. Raised shades aren't needed, though—metadata tells corporations and governments more than a glance in a window ever could. In Rear Window, once Jimmy Stewart realizes he is able to spy, he does it even though he knows it's wrong, and once he suspects a crime has been committed, any sense of guilt disappears—instead he feels entitled to intrude. Maybe that's why today's digital spies always claim to be ferreting out crime—because they know most people will accept that as an excuse.

But you don't need us to analyze Rear Window. More qualified writers have gone over every frame of the film. Instead we've decided to show you below what Stewart was looking at, thanks to series of promo images we managed to locate. Thus you see, from top to bottom, the rear courtyard which encompasses the story, the newlyweds Rand Harper and Havis Davenport, the murder suspect Raymond Burr, Miss Torso played by Georgine Darcy, Miss Lonely Hearts played by Judith Evelyn, and Grace Kelly with sidekick Thelma Ritter digging for body parts in the garden. If you haven't seen the film, definitely watch it. You'll have fun.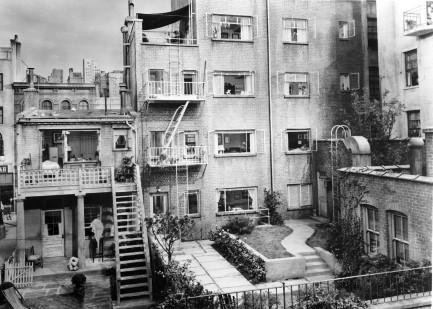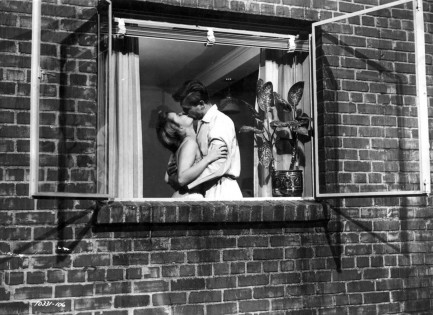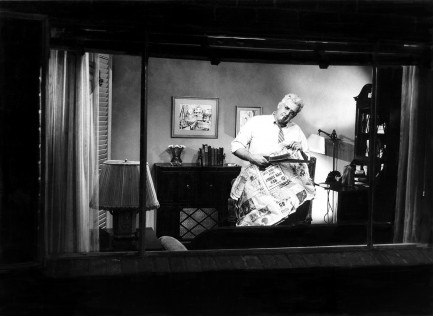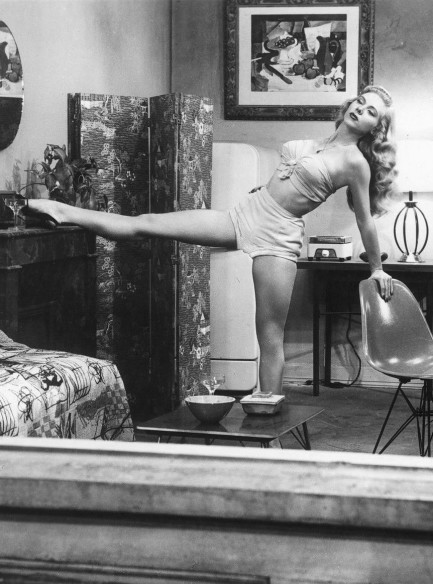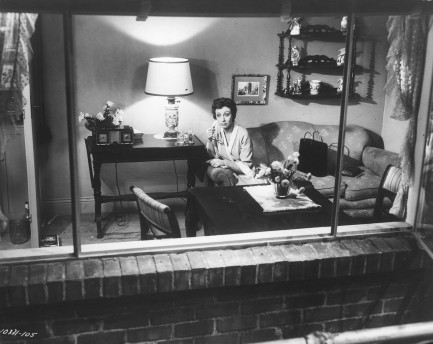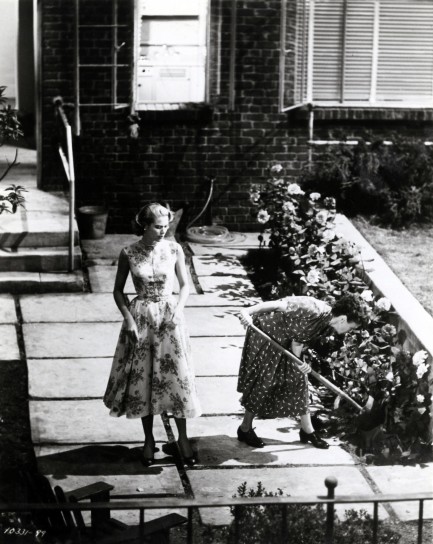 ---
She had a torso like no other.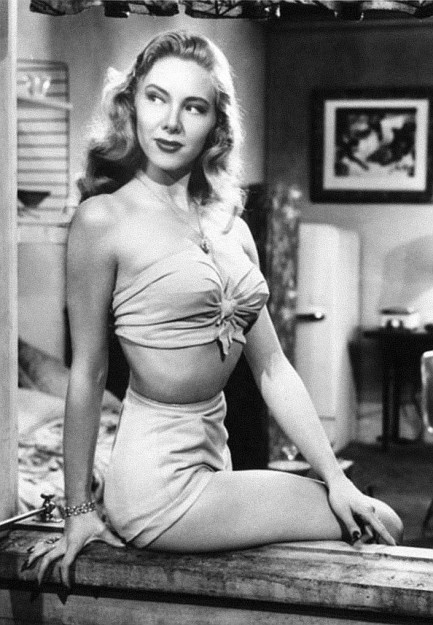 And here's a photo to soothe any frayed nerves after our commentary in the previous post. You're looking at Georgine Darcy. She had a mildly successful career in show business, but only one role of hers really matters—Miss Torso from Alfred Hitchcock's top notch thriller Rear Window. If you haven't seen it don't be scared. Darcy is not nicknamed Miss Torso because she ends up dismembered or anything like that (no, that's a different character in the movie). Darcy is so named because James Stewart watches her dance, dress, flirt, and do other fun things with her perfect body. Yes, he's a voyeur, but he's wheelchair bound and bored. If it were us, we'd have no excuse at all.
---