She was one of the most watched people in the world—onscreen and off.
Whisper magazine, in this issue published this month in 1961, offers readers an interesting story about an unnamed millionaire's obsession with Ava Gardner. Apparently the millionaire hired people to follow Gardner around 24/7, all over the world, and report back to him, with this surveillance going on for years. The purpose? If he couldn't have her, he at least wanted to know what she was doing. Whisper focuses on a particular spy named Bill, the fourth of four spies employed by the millionaire, who Gardner came to be friends with and let live on her property, rather than have to sleep in his car night after night. Is this tale true? Maybe. Money buys a lot—including tolerance for bad behavior.
And speaking money, there's also a story on gangster Mickey Cohen, who counted among his consorts Liz Renay and Candy Barr, both of whom we've discussed, Renay here, and Barr here and here. Barr has also shown up in five magazines we've posted. The easiest way to see those is click her keywords and scroll. Cohen proves that no matter what people try to tell you, money is an aphrodisiac, because there's no way trolls like him could score beautiful dancers and models if it weren't for wealth. Take a look at the worst man in the world, and if he has money, he has a wife far more beautiful than makes sense.
Whisper goes on to talk about Burt Lancaster's and Charlie Chaplin's lovers, teen-age drunks, Soviet honeytraps, U.S. prisons, Jane Fonda's professional and family lives, and more. It was a Robert Harrison publication that morphed from a cheesecake magazine with painted pin-up covers into a gossip rag. That happened around 1954, when the original Whisper, launched in 1946, began going broke thanks to an inability to compete with girly magazine numero uno—Playboy. But there was plenty of room in the tabloid market and Harrison made Whisper a staple monthly on par with Confidential, his flagship publication. We'll have more from Whisper later, as always.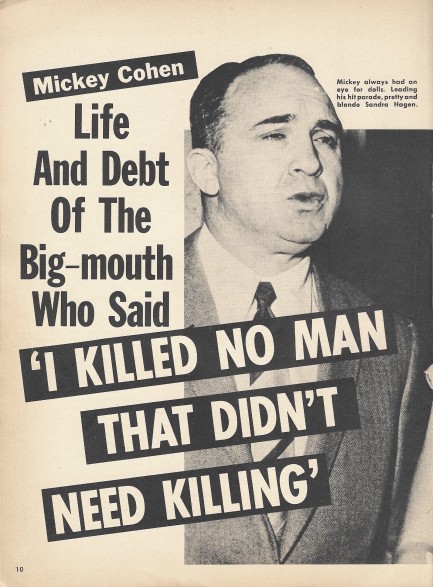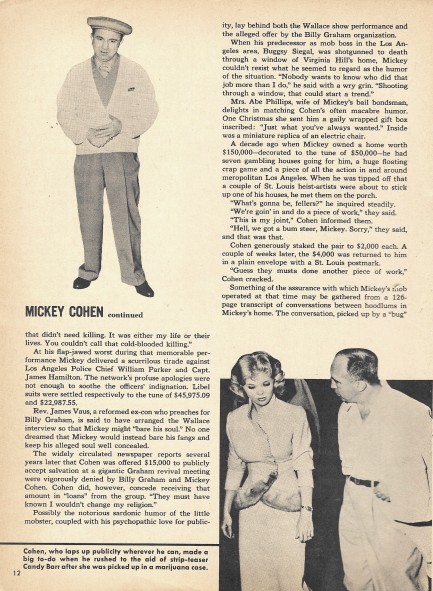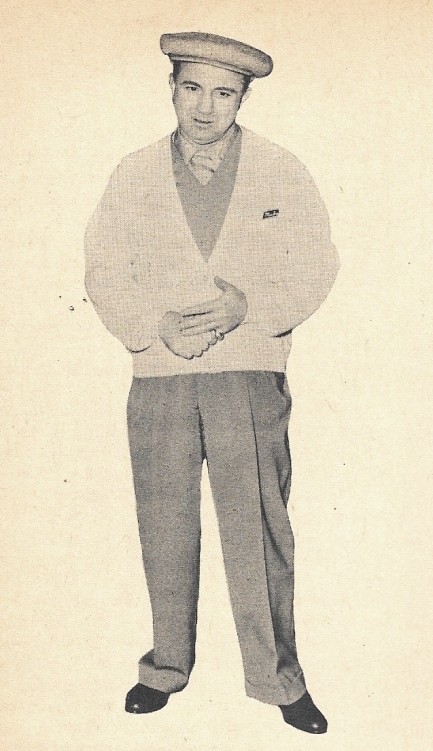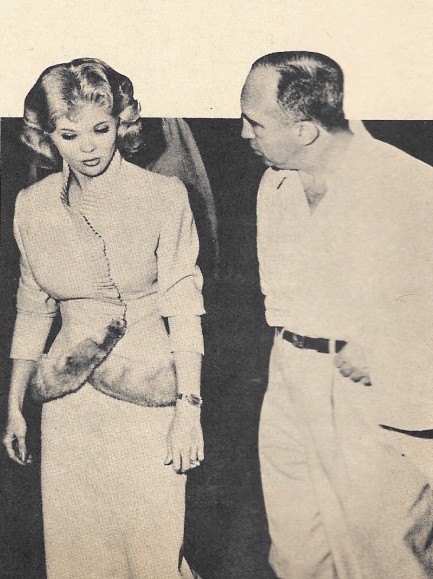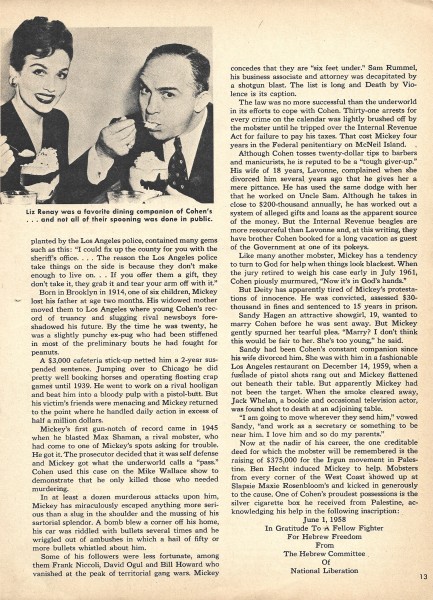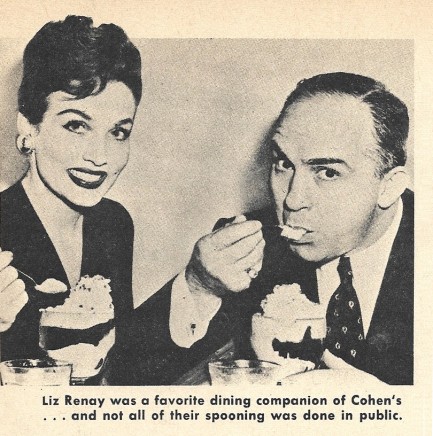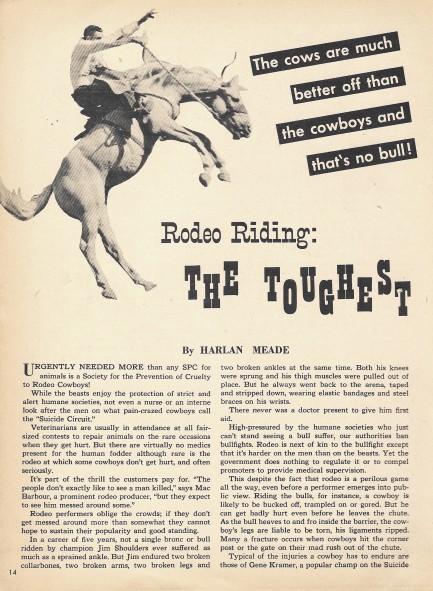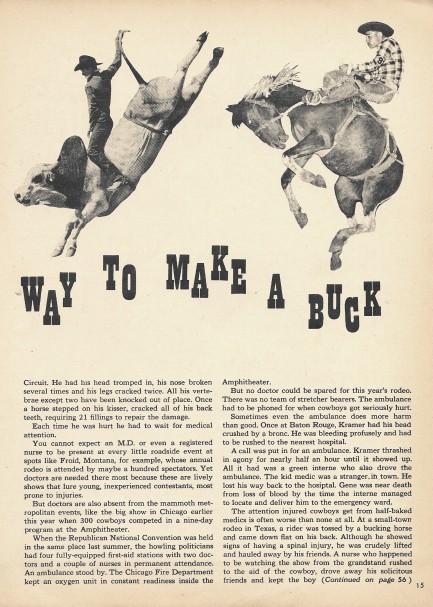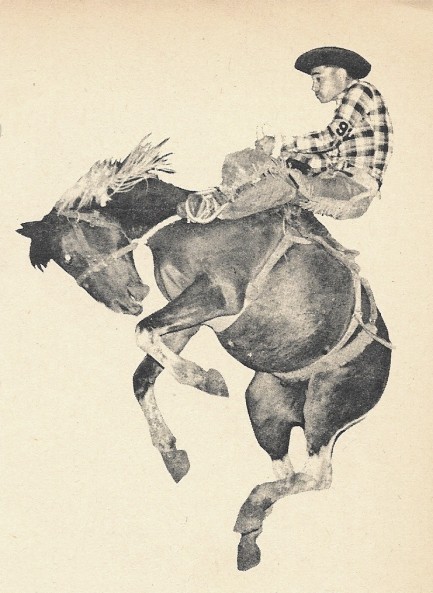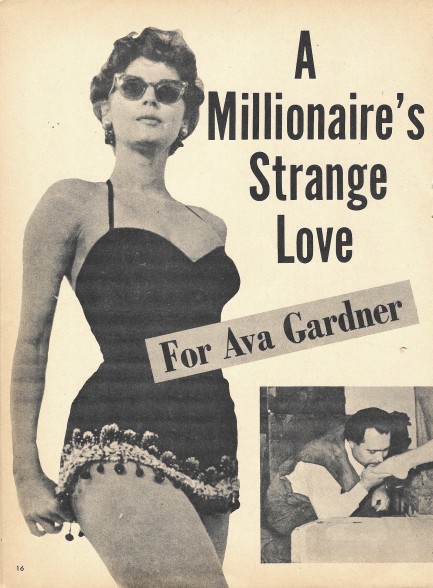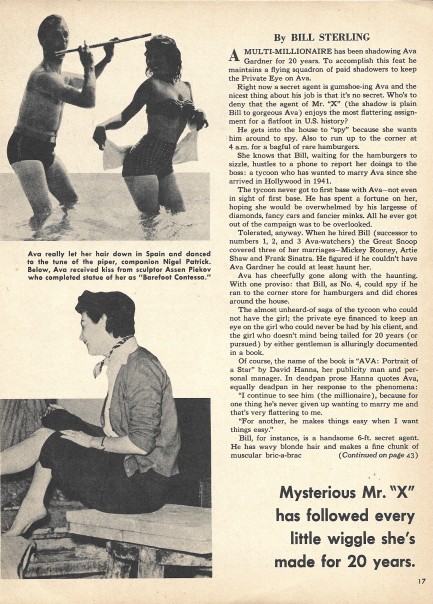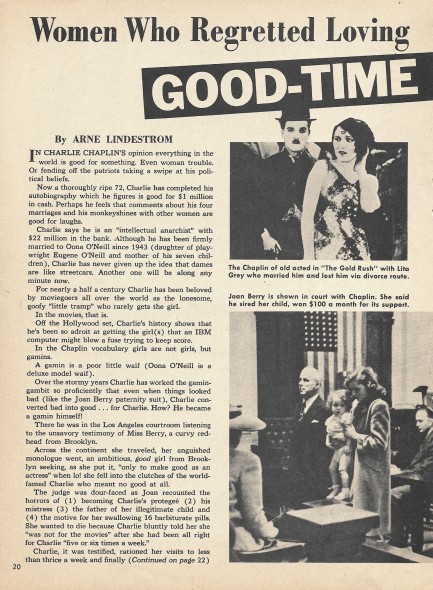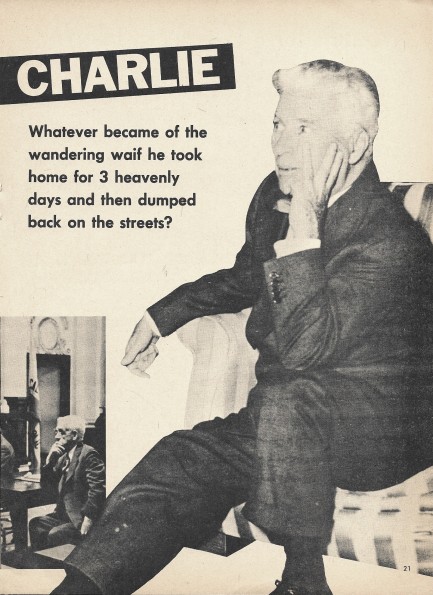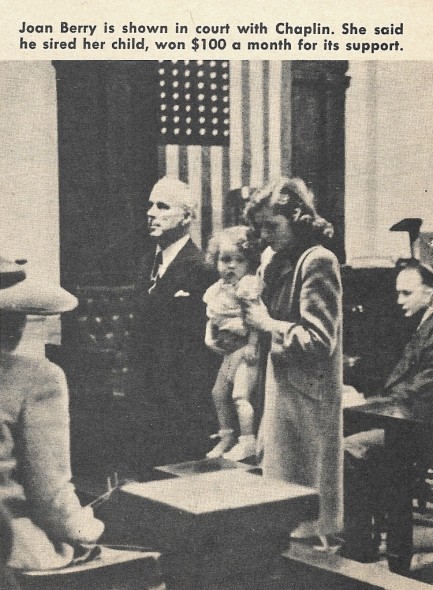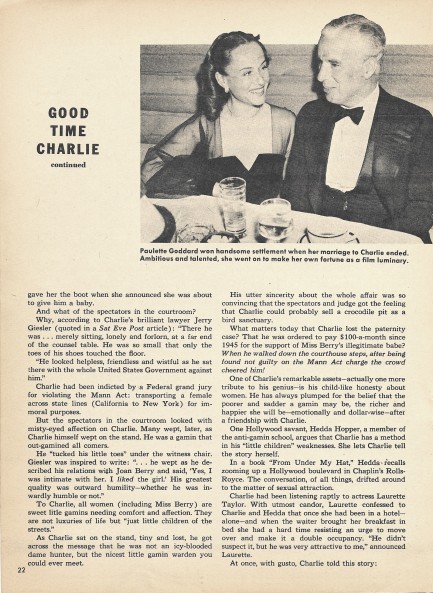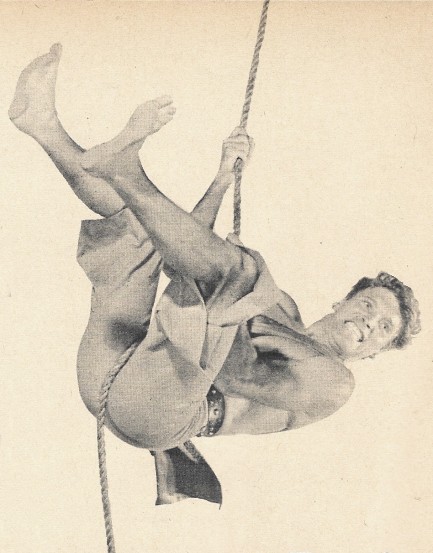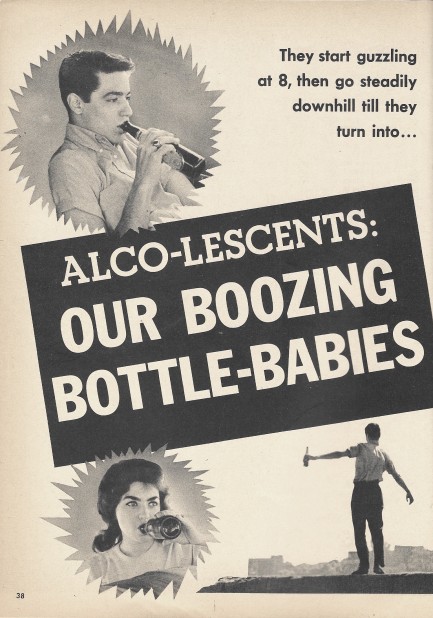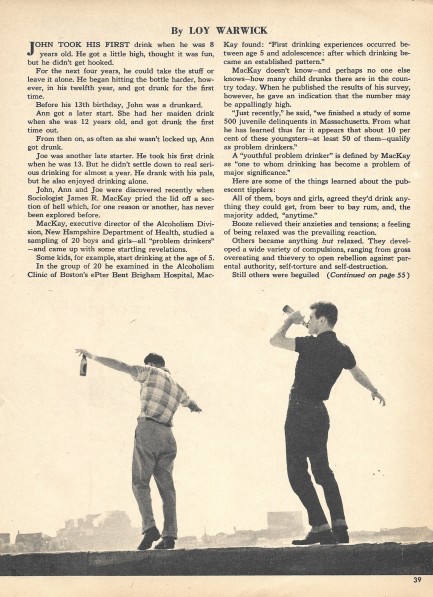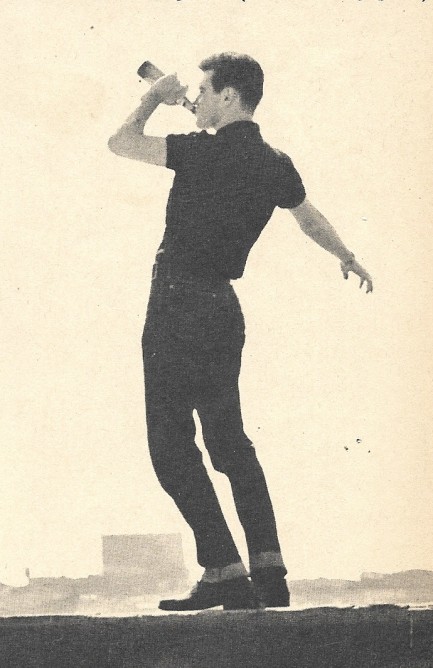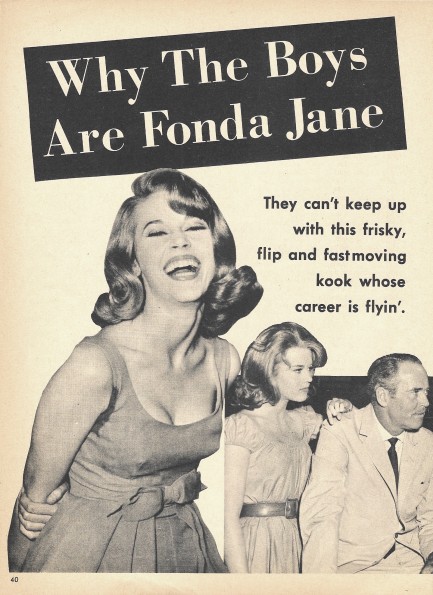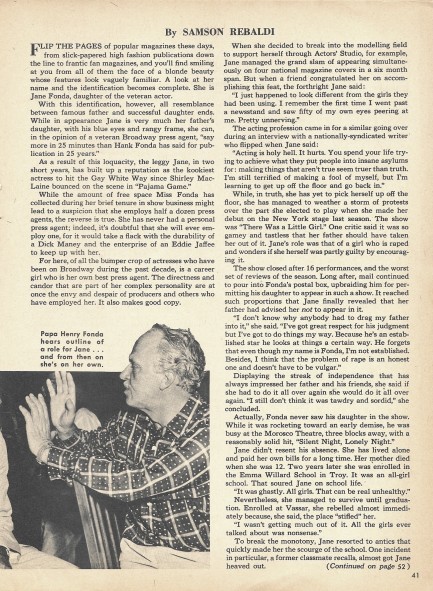 ---
Sometimes a great notion becomes a perfect photo op.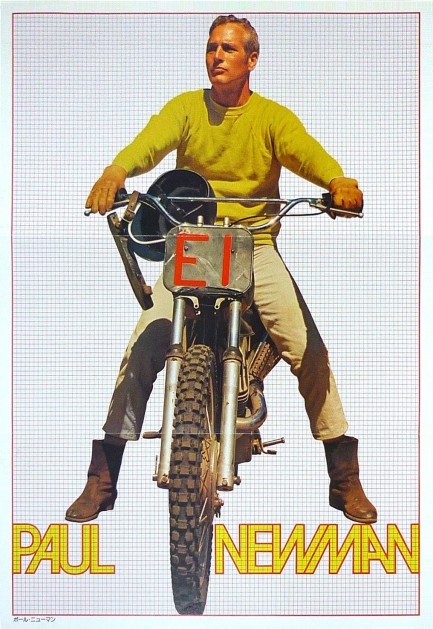 Above is an image of Paul Newman made while filming the 1970 drama Sometimes a Great Notion. The shot was placed atop a grid background and distributed as a gatefold poster in a 1976 issue of the Japanese pop culture magazine Roadshow. We love this thing. The magazine editors flipped the negative and colored in the dirt bike's number plate, which is why it looks like "EI" instead of 13, but whichever way you look at the shot, Newman seems to be staring off into the distance and thinking, "I wonder if there's anyone on this planet remotely as cool as I am?" Then he goes, "Naaah!" and sends up a rooster tail of loose dirt as he rockets away. He rode the bike for a scene in Great Notion, but if you plan to watch the movie be forewarned it's adapted from a Ken Kesey novel about loggers, and has little to do with racing. That said, it's a pretty good flick and the novel is killer. As is this promo. Japanese promos in magazines like Screen and Roadshow are often amazing and this one follows in the tradition. Wanna see what we mean? Look here and here.


---
Italian master's genius spanned decades.

Back in August we showed you a poster from Luigi Martinati, who worked from 1923 to 1967, and said we'd get back to him. Below, seven more great promotional pieces with his distinctive signature on each.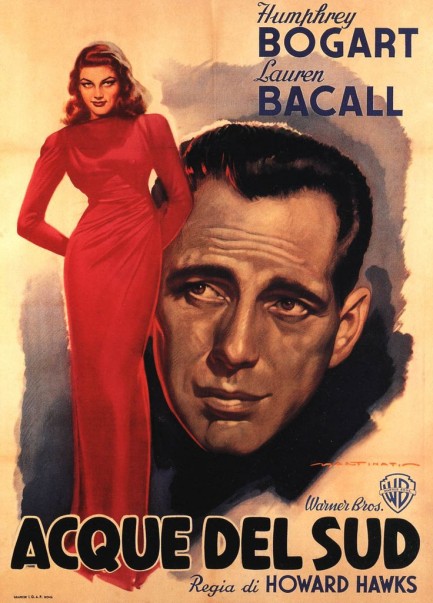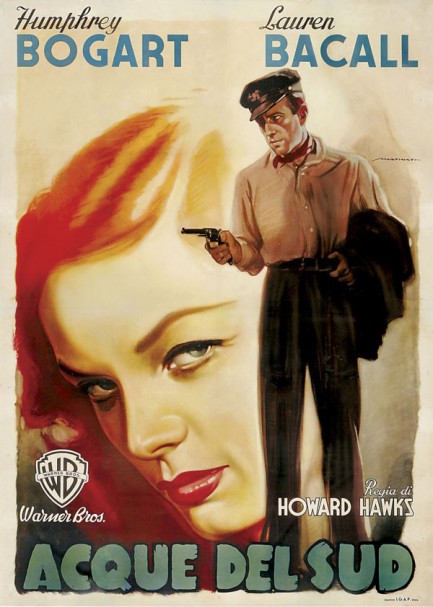 To Have and Have Not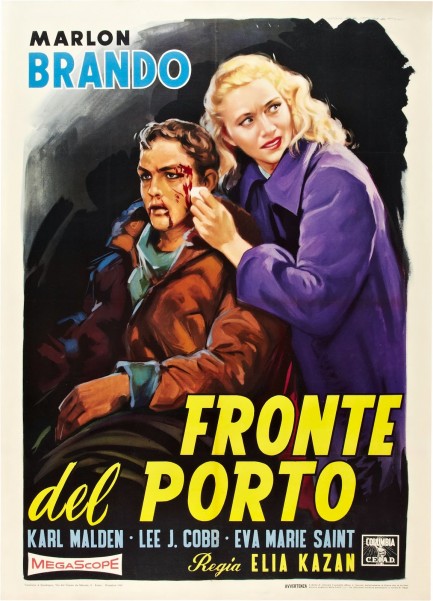 On the Waterfront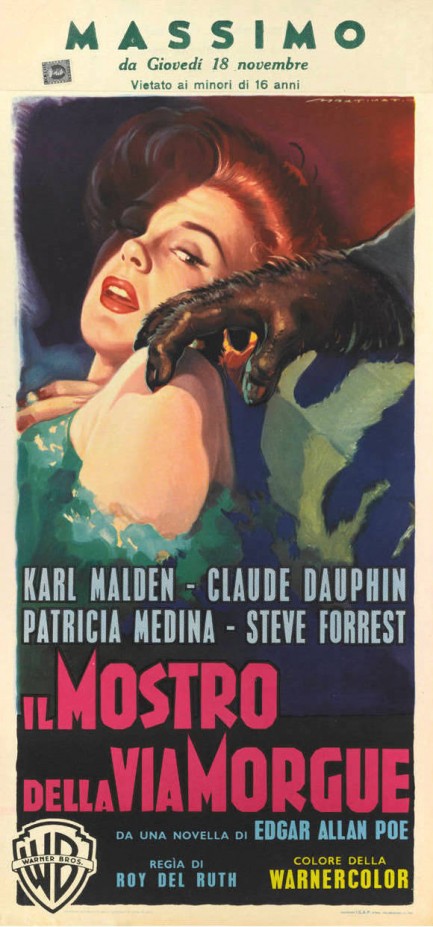 Phantom of the Rue Morgue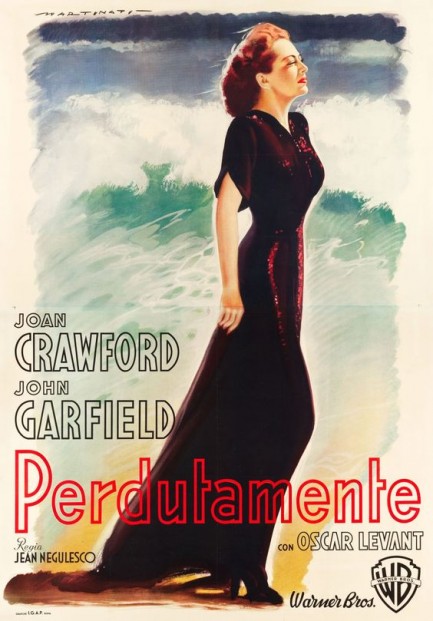 Humoresque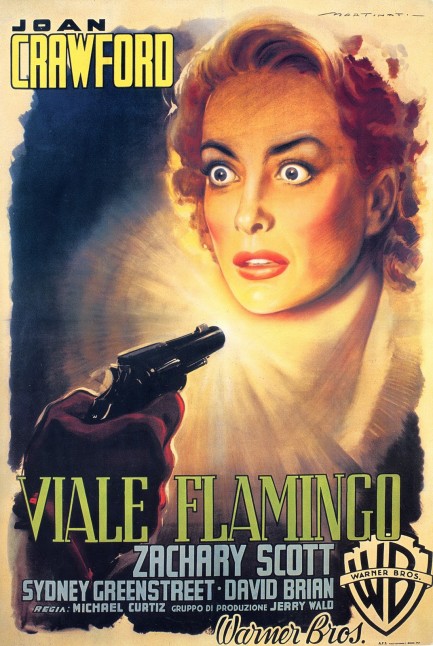 Flamingo Road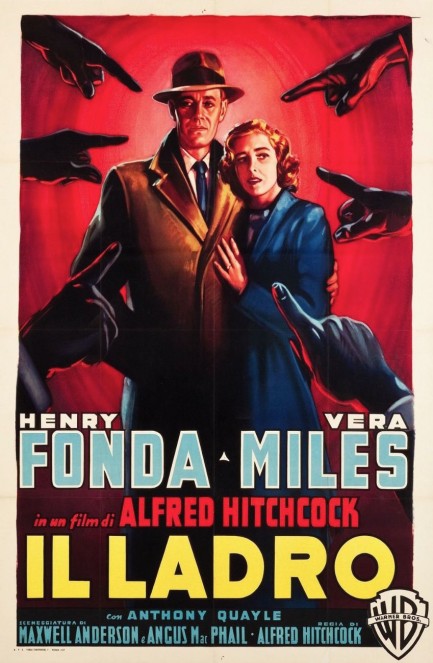 The Wrong Man
---