But she's about to solve it permanently.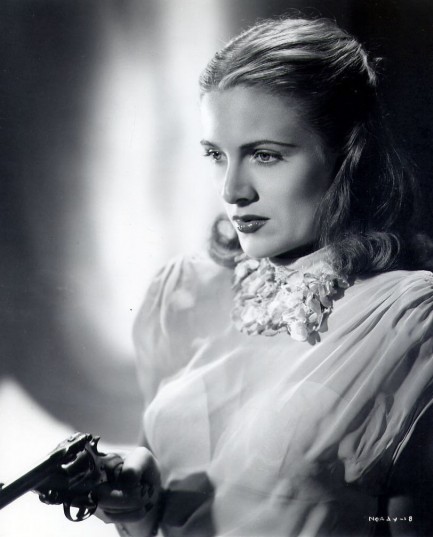 This photo of U.S. actress Virginia Huston was made when she was filming her debut feature, 1946's Nocturne. From that auspicious beginning she went on to appear in Out of the Past, Flamingo Road, The Racket, and Sudden Fear. Her online bios are contradictory. Wikipedia notes that she broke her back in a car accident, and her career slowed afterward. That isn't true. Her accident was in 1950, and though she was convalescing for a year, most of her film roles came afterward. Meanwhile IMDB says she pretty much retied after marrying in 1952. That's probably closer to the truth, though without more sources we can't say if she stepped away from cinema by choice, or if her moment was simply over. Whatever the case, this is a cool photo.
---
Italian master's genius spanned decades.

Back in August we showed you a poster from Luigi Martinati, who worked from 1923 to 1967, and said we'd get back to him. Below, seven more great promotional pieces with his distinctive signature on each.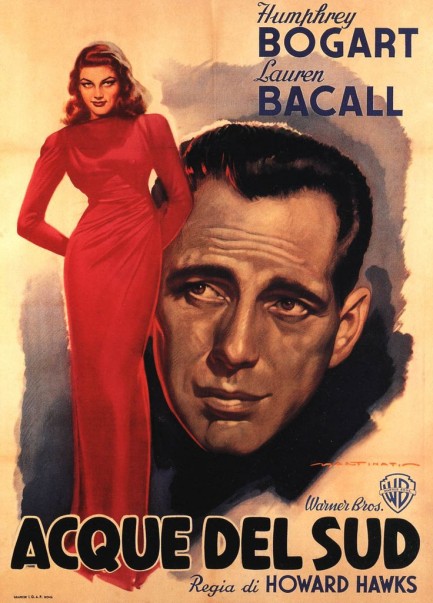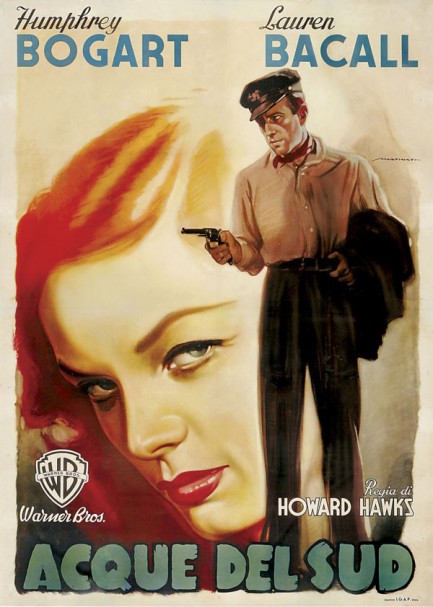 To Have and Have Not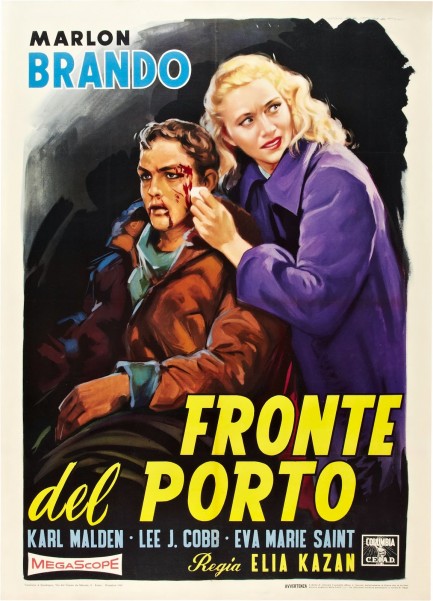 On the Waterfront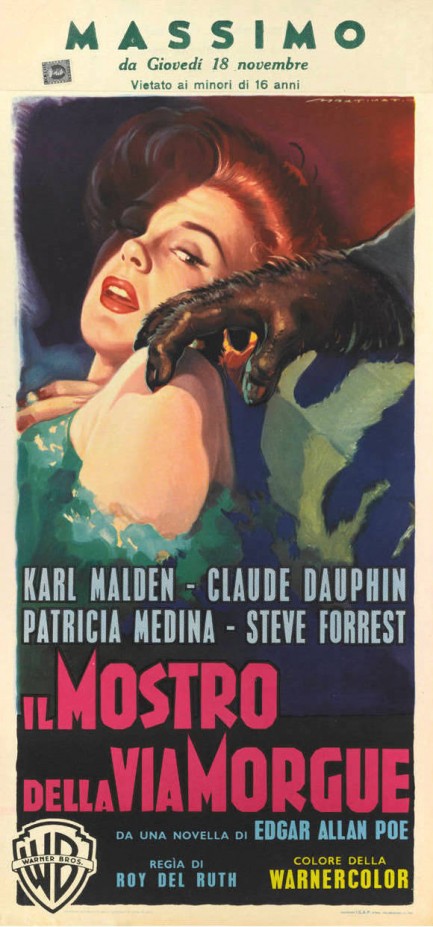 Phantom of the Rue Morgue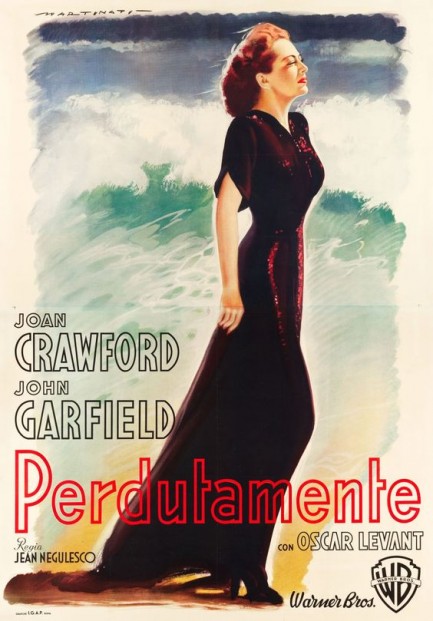 Humoresque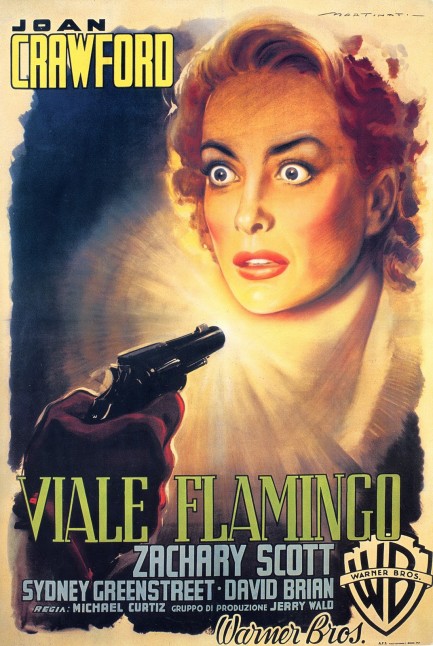 Flamingo Road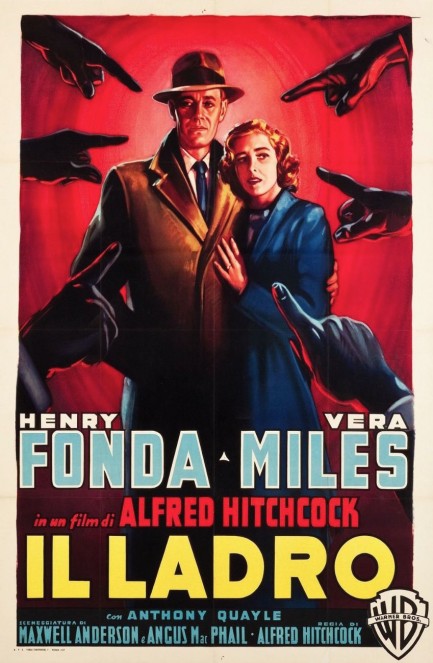 The Wrong Man
---