Hiss hiss, bang bang.

The fun pinky violence actioner Nora-neko rokku: Wairudo janbo, aka Stray Cat Rock: Wild Jumbo, premiered today in 1970, so we have for you all the promo images were able to find. You see Meiko Kaji, Tatsuya Fuji, Bunjaku Han, Sôichirô Maeno, and others. We wrote in more detail about the movie at this link.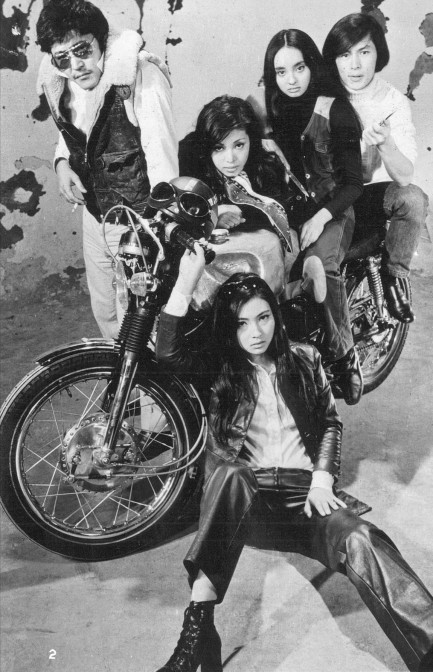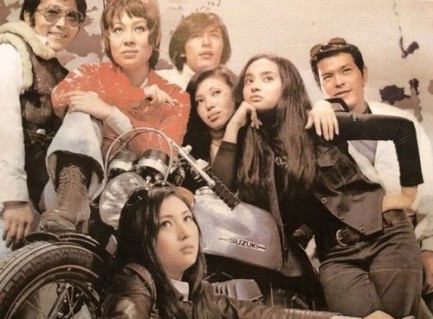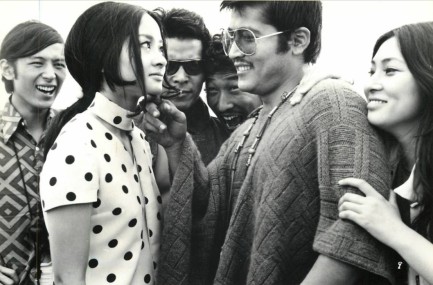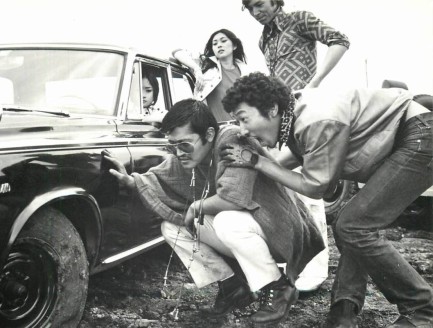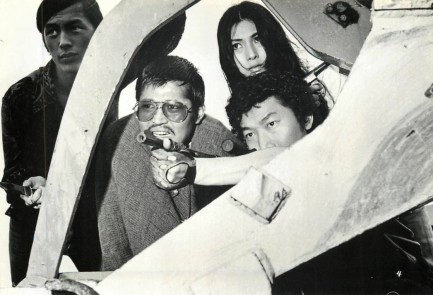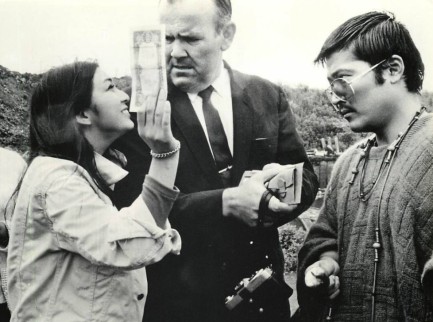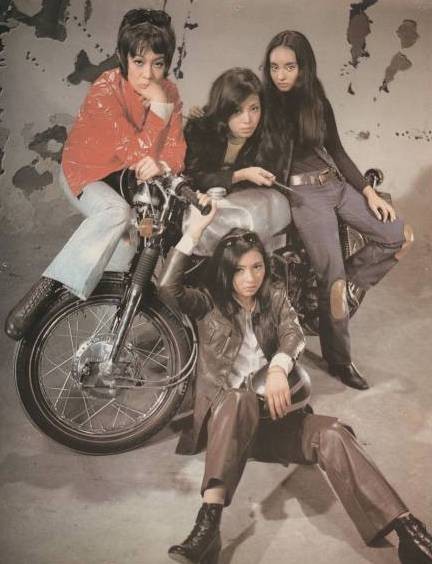 ---
They say money isn't everything but it sure feels like it sometimes.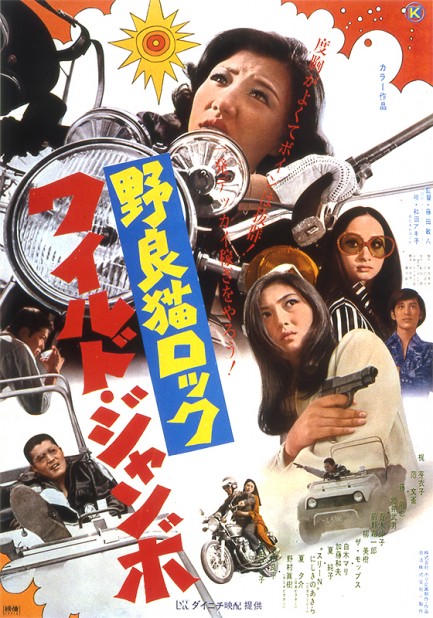 Above, an alternate poster for the pinku heist movie Nora-neko rokku: Wairudo janbo, which starred Meiko Kaji and Bunjako Han, and premiered in Japan today in 1970. We watched it, we liked it, and we explained why here, where you can also have a look at the film's tateken sized poster.


---
The money is there. All they have to do is steal it.

Nora-neko rokku: Wairudo janbo, aka Stray Cat Rock: Wild Jumbo, stars Meiko Kaji and Bunjaku Han in a Nikkatsu Studios/Hori Production co-effort. The movie is based on a Satoshi Funachi novel and concerns five obnoxious delinquents who, with the help of an insider, decide to rob a religious group called the Seikyo Society of 30 million yen. There's a festival going on there, which means the organization's coffers will be fat with cash.
As usual with these movies, it takes a while to get to the central plot, but the digressions are interesting. A good portion of the running tim

e involves the group's road trip to the religious compound and the various scrapes they get into along the way, including a comical interlude at the beach. When they finally reach their destination does the robbery go as planned? Of course not. They rarely do.
As a side note, viewers should be forewarned that while Akiko Wada gets top position on the poster she doesn't get much camera time. But what more do you need when you already have Meiko and Bunjaku?
Nora-neko rokku: Wairudo janbo
is definitely one of the better Japanese juvie flicks and a worthy second entry in the five film Nora-neko rokku series. It premiered in Japan today in 1970. Read about the others,
here, here, here, and here.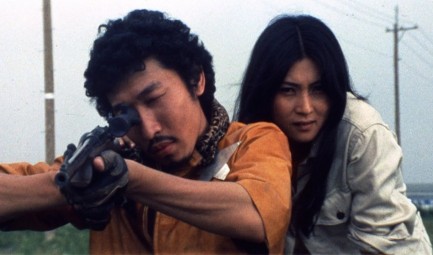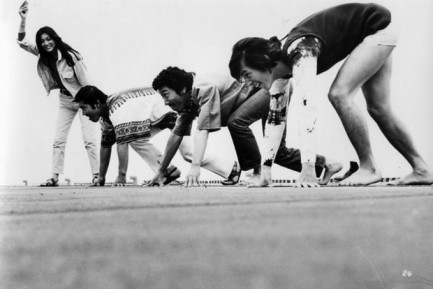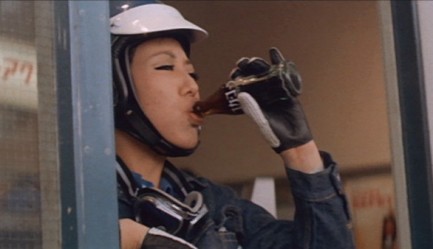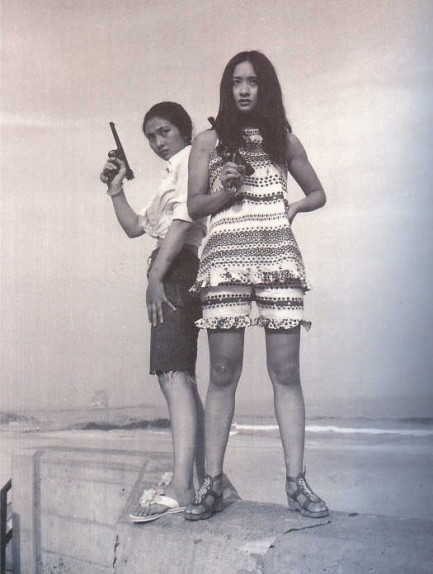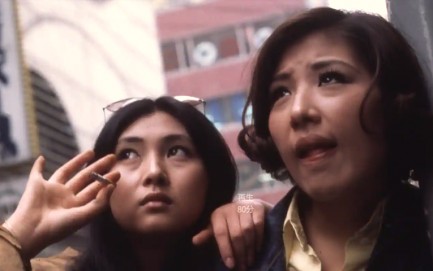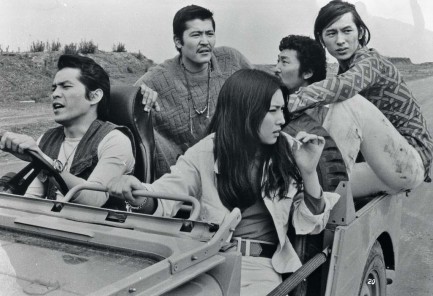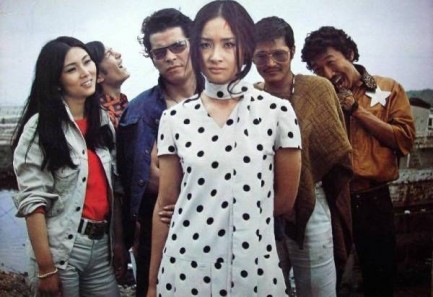 ---