Satoko Sato gets into another tight spot.

Above are a couple of beautiful rarities, colorful promos for the Japanese pinku flick Yoru no saizensen: Onna gari, known in English as Frontline of the Night - Women Hunting. It stars Satoko Sato, Kôji Wada, and Tatsuya Fuji in the tale of a man who spends four years in prison for assaulting a Yakuza, but returns to battle them upon his release. The movie is probably most remembered for a comedic seduction bit involving a woman dressed as Che Guevara, beard and all, and the scenes of Sato in a brass chastity belt. It was not the only time she wore a bizarre bondage get-up. She did it in the sequel Yoru no saizensen: Tôkyô onna chizu. Check the visuals here. As interesting as this film sounds, we had no luck tracking it down. But we wanted you to see these nice pieces of art anyway. Yoru no saizensen: Onna gari premiered in Japan today in 1969.


---
She slinks down the alley looking for a fight, howling to the moonlight on a hot summer night.

Since we featured Reiko Ike yesterday it seems only right to have Meiko Kaji today. Which of them is the real queen of 70s Japanese action cinema? It's up for debate. Maybe it's even someone else entirely. Anyway, you see above and below two posters for Nora-neko rokku: Mashin animaru, known in English as Stray Cat Rock: Machine Animal. It was the fourth of five Stray Cat Rock films, and Kaji starred in all, though as different characters in each.
The series is about juvenile delinquency and takes place against a backdrop of industrial cityscapes and inside the sorts of groovy nightclubs you might associate with Austin Powers. The plot involves Kaji and her cohorts planning to sell stolen LSD in order to help a soldier escape the Vietnam War, but getting entangled with rival gangsters who want to horn in on the deal. It's very much worth a viewing, and stacks up well against the previous entries. Wild stray cat—you're a real gone girl. Nora-neko okku: Mashin animaru premiered in Japan today in 1970.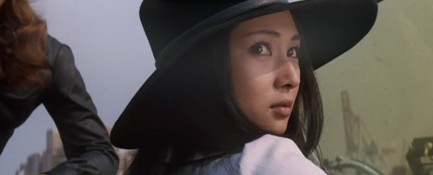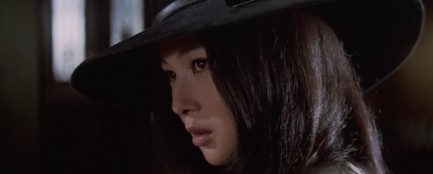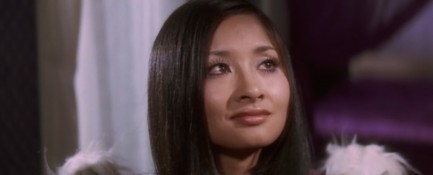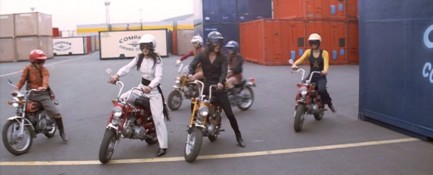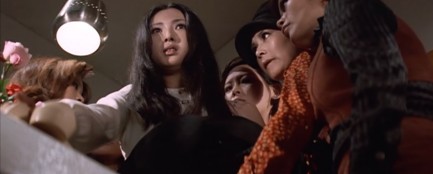 ---