Expectation and reality don't meet in Rat Pack classic.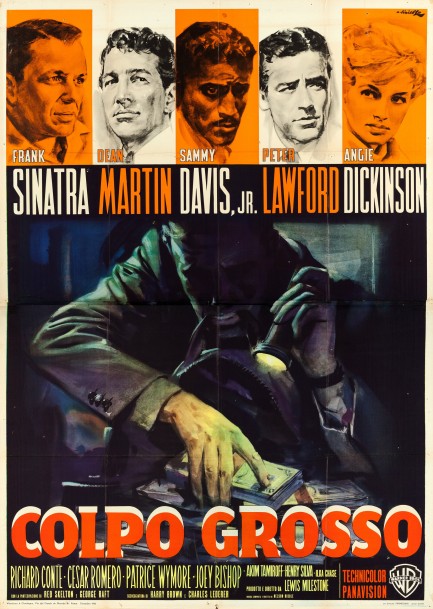 This is a tasty poster for Colpo grosso, and at first glance you'd expect the movie to be a dark thriller, giallo, or film noir. But then you notice the cast list at top—Martin, Sinatra, Davis, Jr.—and it probably dawns on you that this must be Ocean's Eleven. The poster was painted by Averado Ciriello and we have no idea why he went so dark with what is basically a comedy, but it's great work. Actually, it's better than the movie. For Sinatra-philes, Rat Pack lovers, or people who haven't yet seen Ocean's Eleven, that statement may seem sacriligious, so we won't try to back it up with our words—we'll just note that reviews of the day called it lazy and too long, and currently it has less than a 50% rating on Rotten Tomatoes. Basically, despite being a cultural touchstone of a film, it isn't that good, with its main problem being that it's plain boring in parts. However...
The movie has tremendous value. A lot of contemporaneous reviews hated it because of its insouciant attitude toward the heist. New York Times reviewer Bosley Crowther said it was "nonchalant and flippant towards crime," and also described it as amoral. "Young people," he wrote, "are likely to find this more appropriate and bewitching than do their elders. The latter are likely to feel less gleeful in the presence of heroes who rob and steal." So it's clear that Ocean's Eleven flagrantly defied the strictures of the Hays Code censorship regime, which was weakening but still intact. The Code stated that in no film should the sympathy of the audience be "thrown to the side of crime, wrongdoing, evil, or sin," yet audiences loved Sinatra and his party bros, and their laissez faire attitude was a needed course correction after decades of creative suppression. It's a shame then, that Ocean's Eleven isn't just a bit better.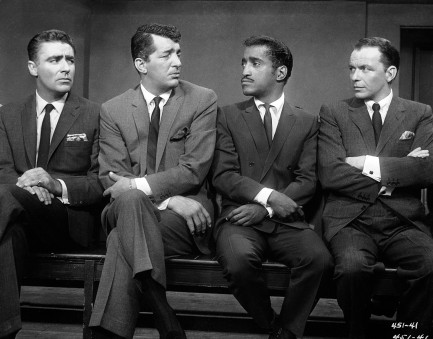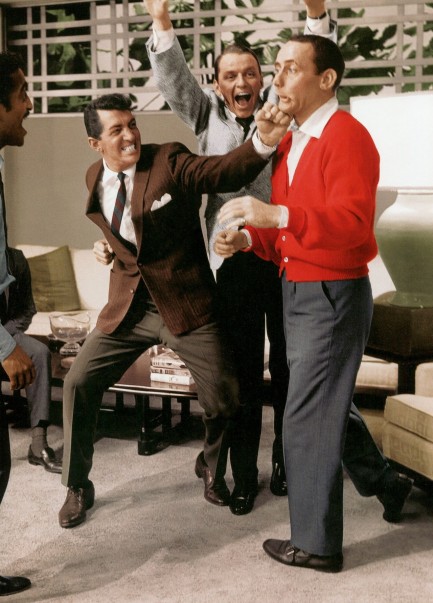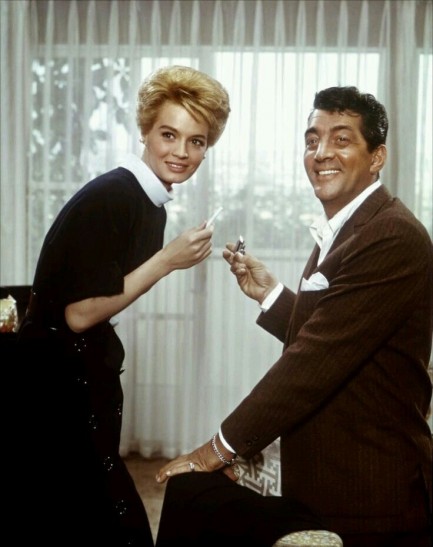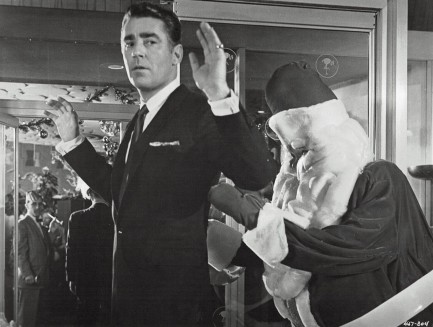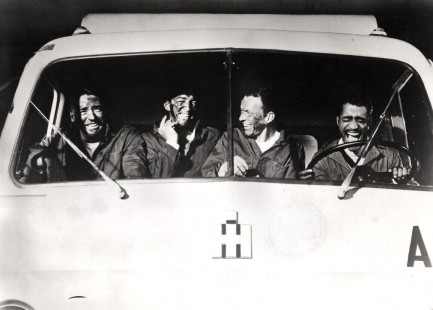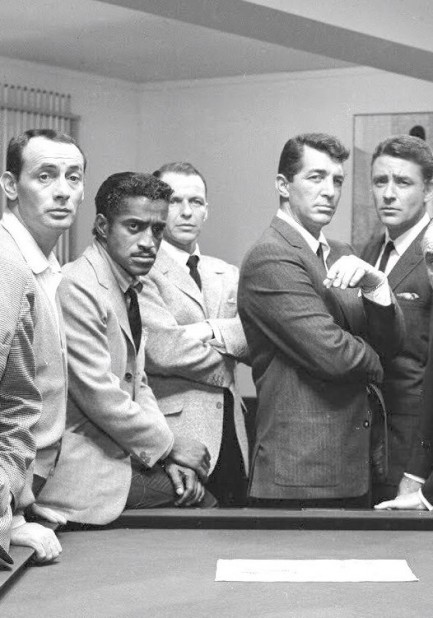 ---