He really appreciates the wilder side of life.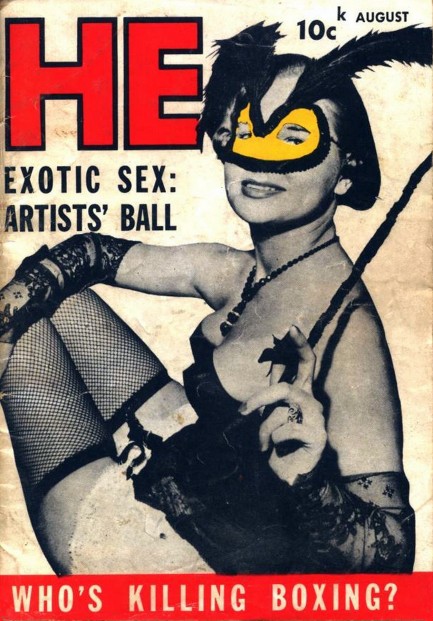 Last year we posted the front and back covers of an issue of He magazine. As usual, it's taken us longer than we intended, but today we're back with more. The above cover appeared this month in 1953 and features a masked model shot at New York City's annual Artists Equity Ball, which, according to He, pretty much turned into an orgy. We don't know about that, but the photos do reveal a rather racy scene. You also get shots of (we think) Rocky Marciano knocking out someone or other and lightweight champ Jimmy Carter mashing some hapless opponent's face, photos of Laurie Anders, Lili St. Cyr, Lilly Christine, Daniele Lamar, and other celebs of the day, an amazing still of Julie Newmar, aka Julie Newmeyer, dancing in Slaves of Babylon, plus a back cover featuring highly touted but ultimately underachieving actress Mara Corday. We don't have to bother too much with a description today, because these digest-sized magazines have text that scans large enough to be read even on small computers. So read and enjoy.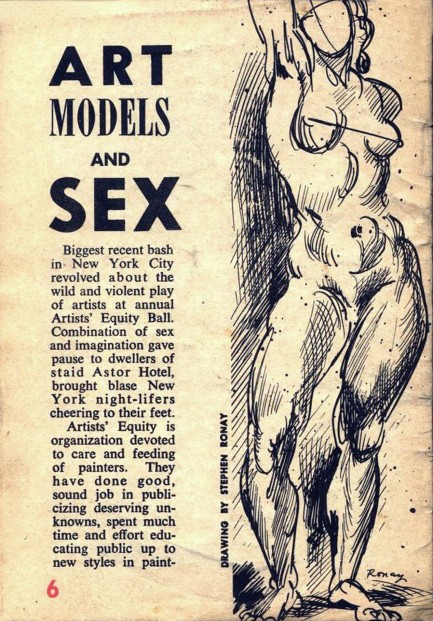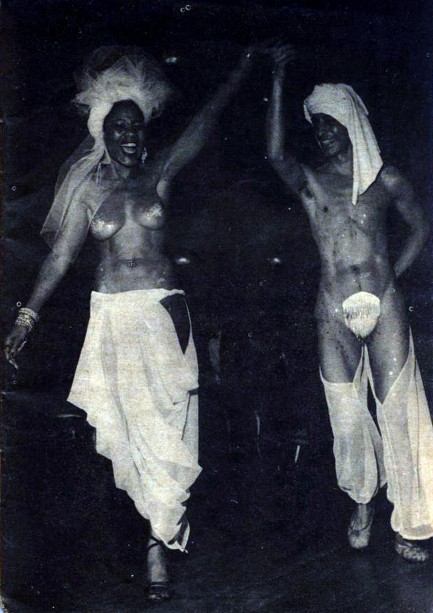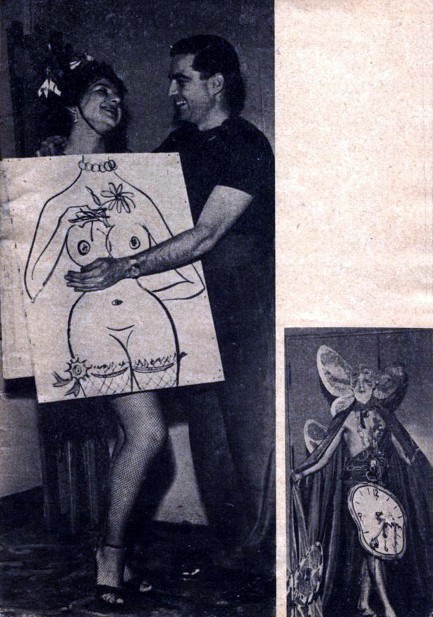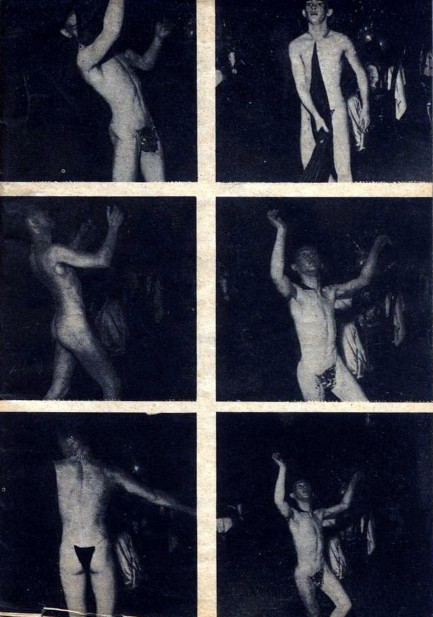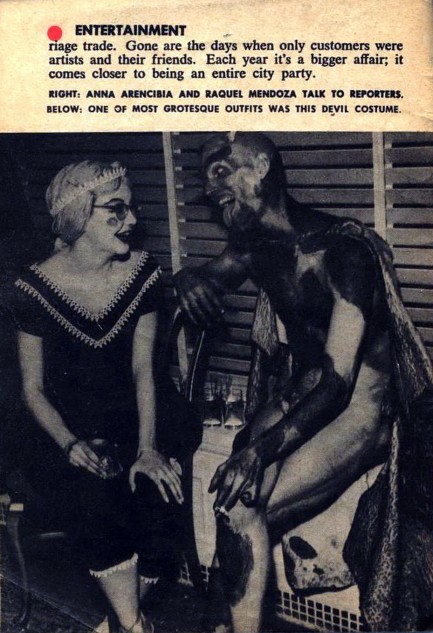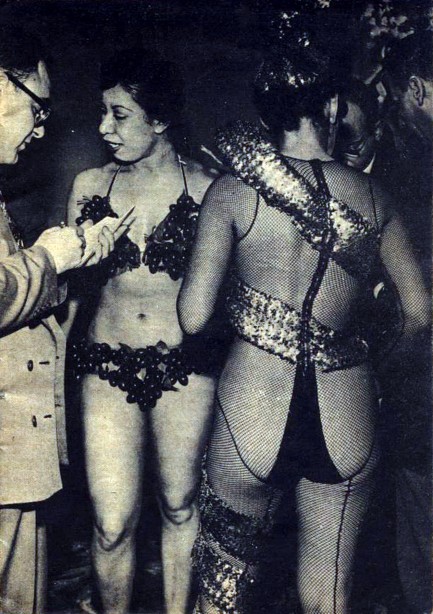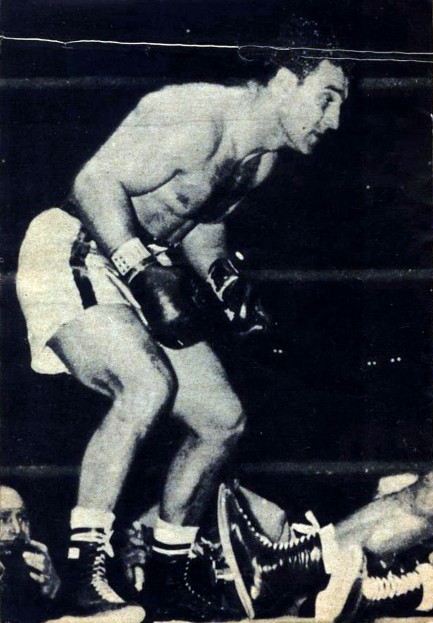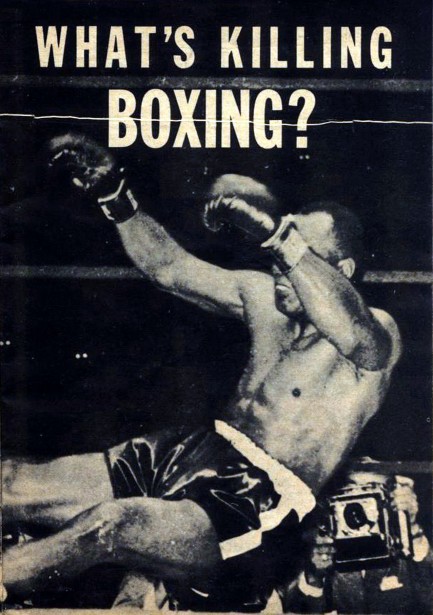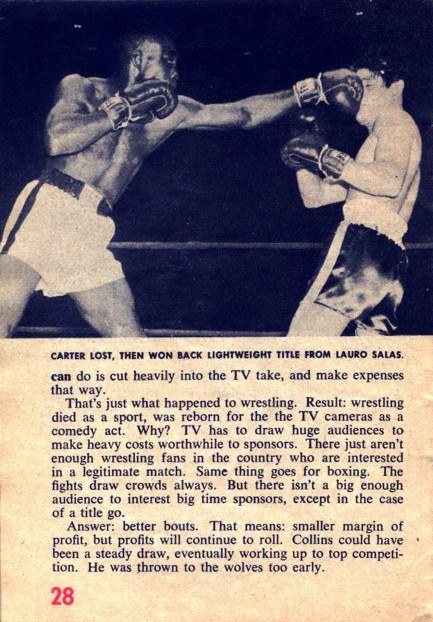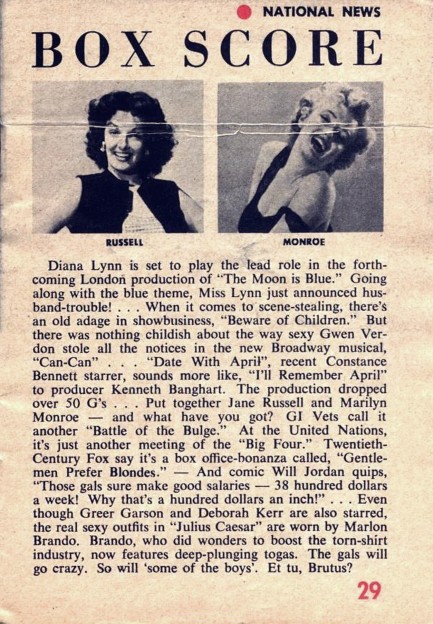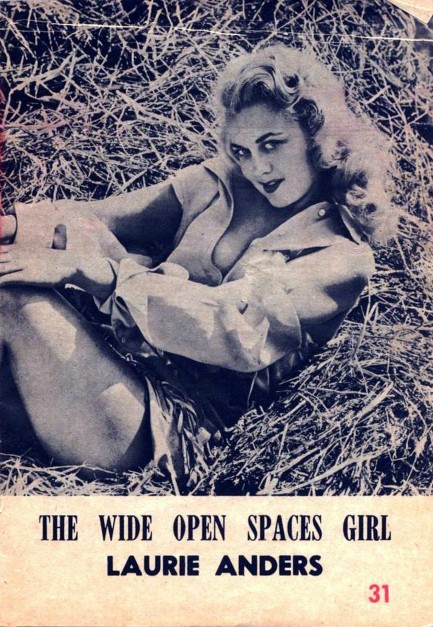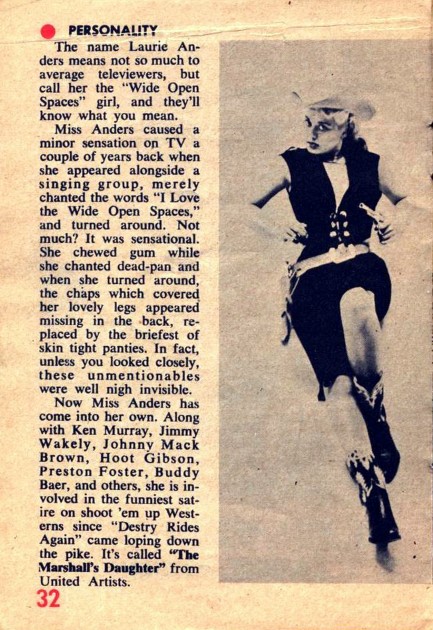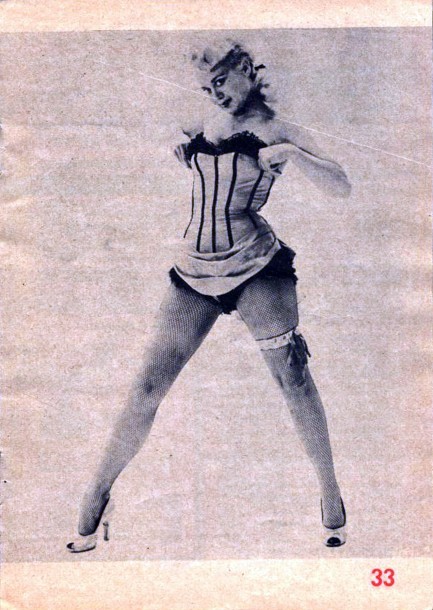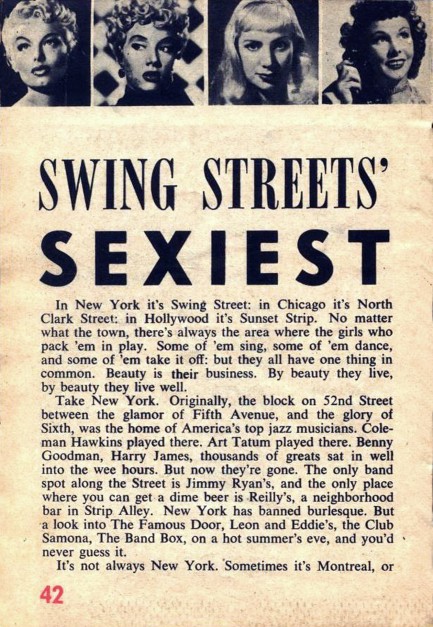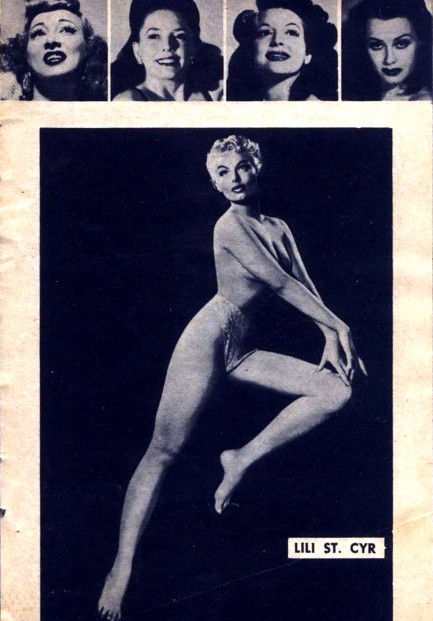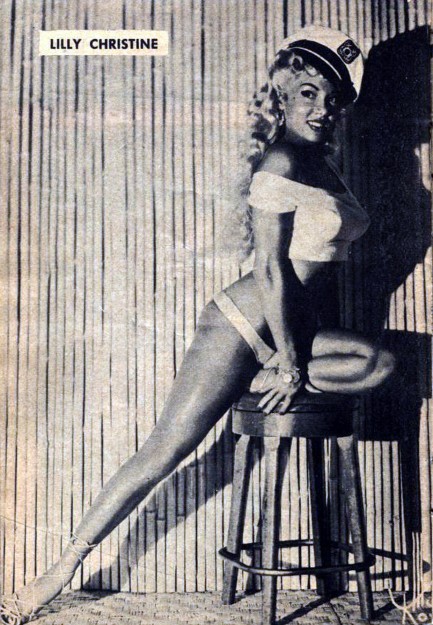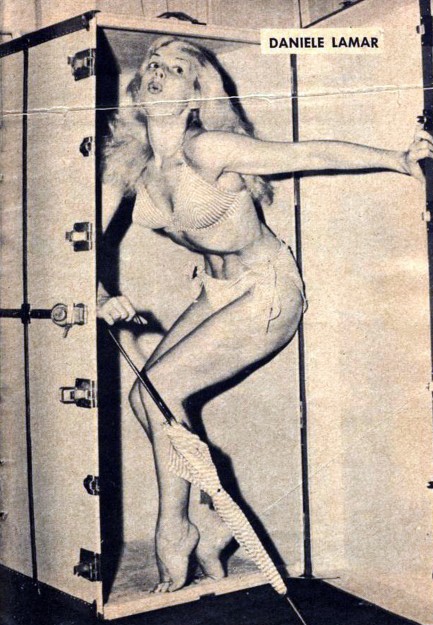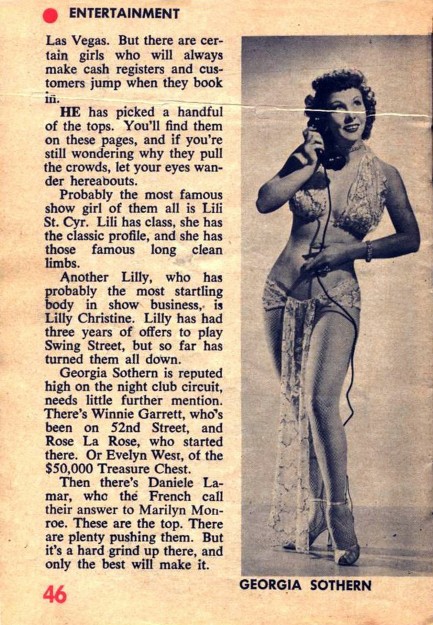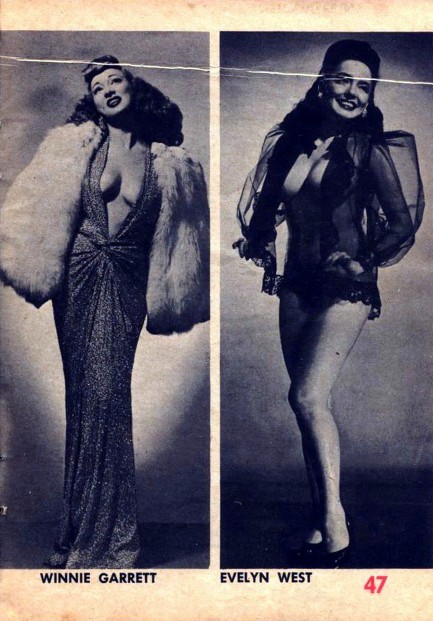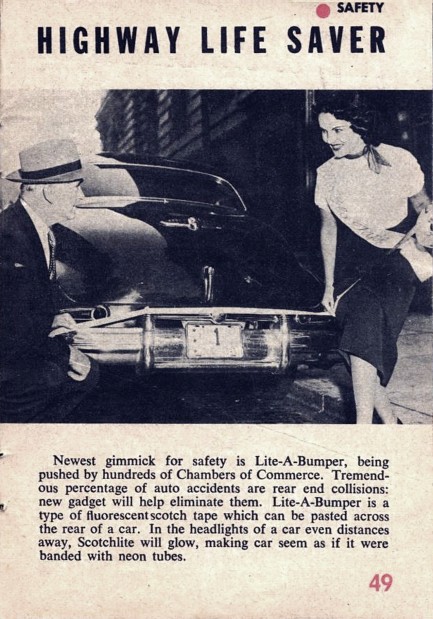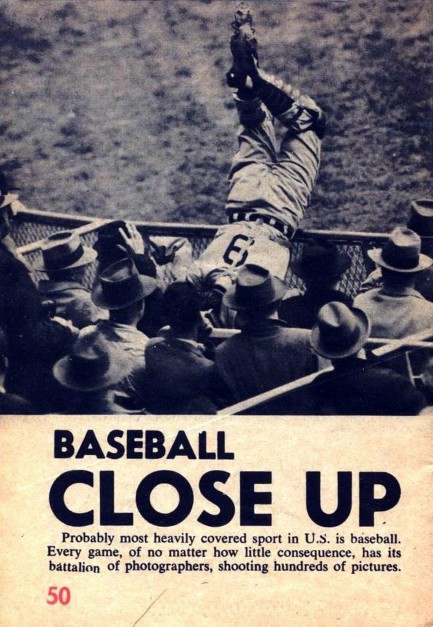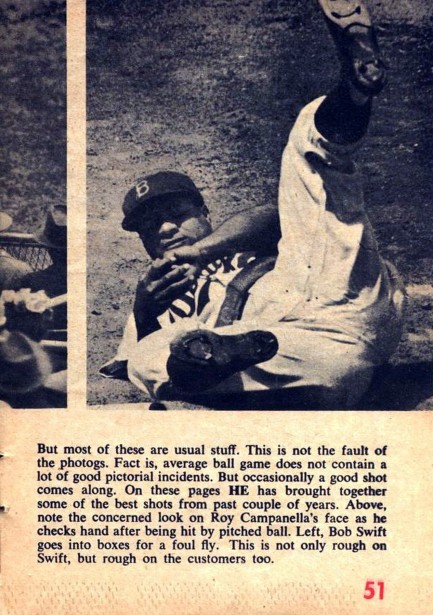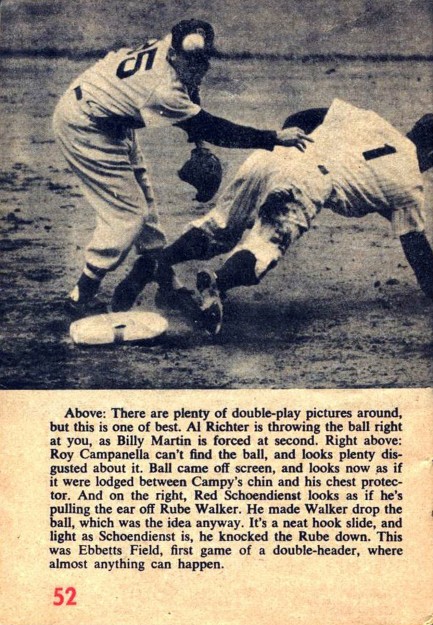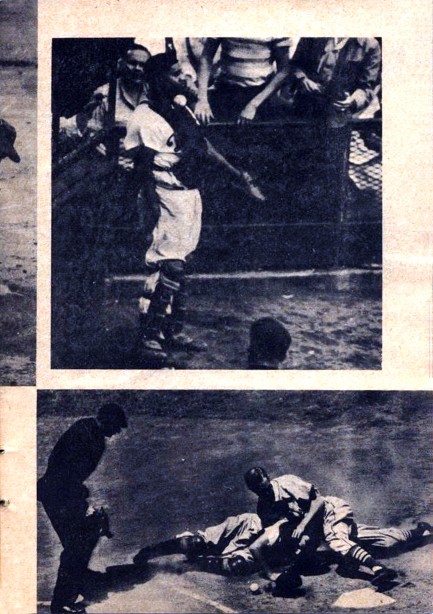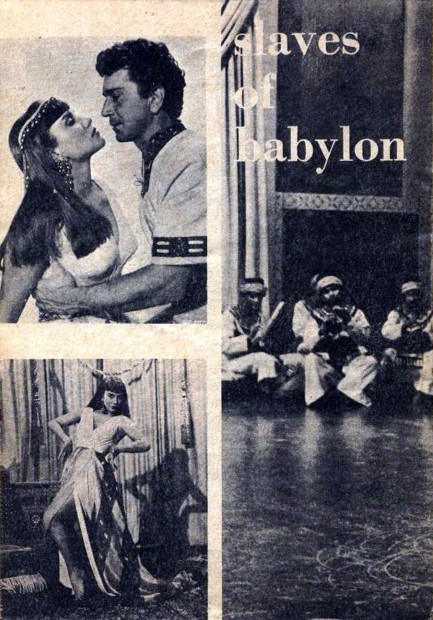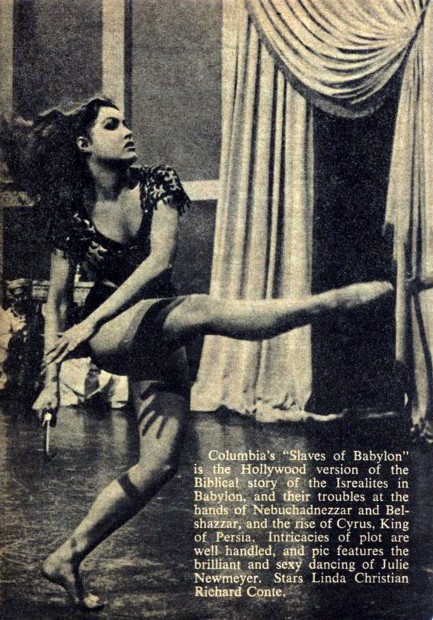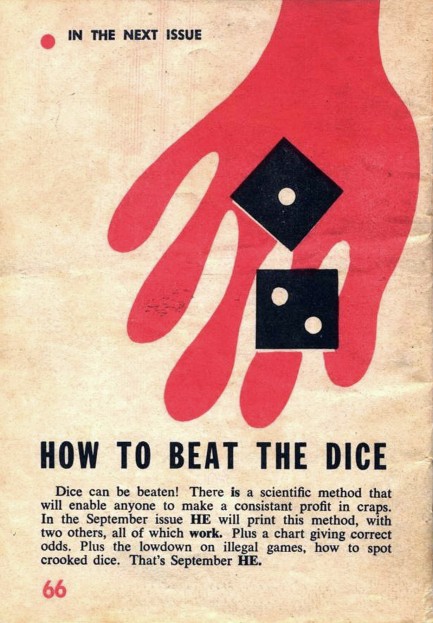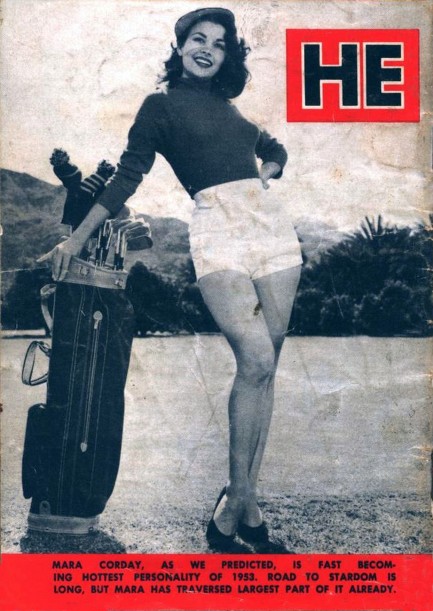 ---
Lesser-known noir The Big Combo is well worth a viewing.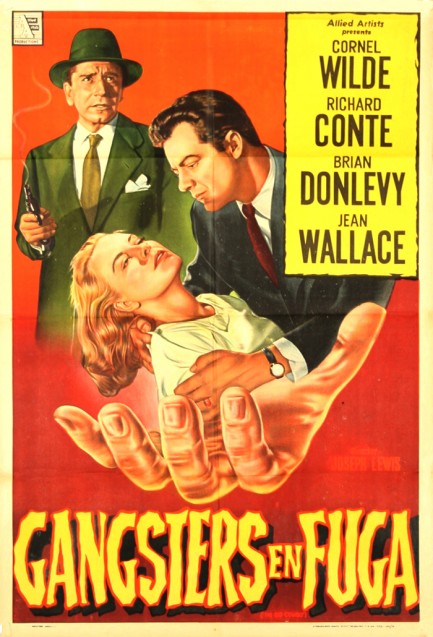 In the old noirs criminal gangs are sometimes the Mafia, sometimes the Mob, and still other times the Syndicate. In this one the gang is the Combination, hence the title The Big Combo. While the film isn't a big budget noir, it makes up in inventiveness what it lacks for dollars. Example: one thug who wears a hearing aid is about to be rubbed out. He begs for his life, and one of his executioners says, "I'll do you a favor—you won't hear the bullets." He then snatches out the thug's hearing aid and we see a silent close-up of muzzle flashes. The film is filled with visual treats like that, and as a bonus it has first-rate acting, with the lead Cornel Wilde even pulling off a crying scene. For real. He turns on the waterworks with no help from the make-up department and it's an exceedingly rare feat for male actors during the 1950s.
Another characteristic of The Big Combo

is its sexual undercurrents. One character is a stripper and during a backstage scene we get a surprising flash of her bikini-clad bottom. Meanwhile, Lee Van Cleef and Earl Holliman play two hired thugs who we're supposed to suspect are gay. We've seen the great documentary

The Celluloid Closet about the many gay characters hidden in old films, so we're familiar with the hints screenwriters like to drop. In this case the relationship between Van Cleef and Holliman is clearer than usual, which makes us wonder if it was an
accident or a deliberate attempt to push the envelope when Holliman utters the line, "I'm sick of swallowing sausage." Shortly thereafter the two are dispatched via hand grenade, so unfortunately we don't get to know any more about these two great characters.
We've already given away too much, so we'll quit while we're ahead. If you like film noir, definitely give this one a spin. It'll be a good expenditure of time, we promise. Above you see the great Spanish language promo art for this underrated classic. It was released with the title Agente Especial

in most Spanish speaking countries, but for Argentina the producers went with

Gangsters in Fuga, which translates rather poetically as "Gangsters in Flight." It first flew in the U.S. in 1955, and migrated to Argentina in the spring of 1956.


---