She's pure pinku power in a pint-sized package.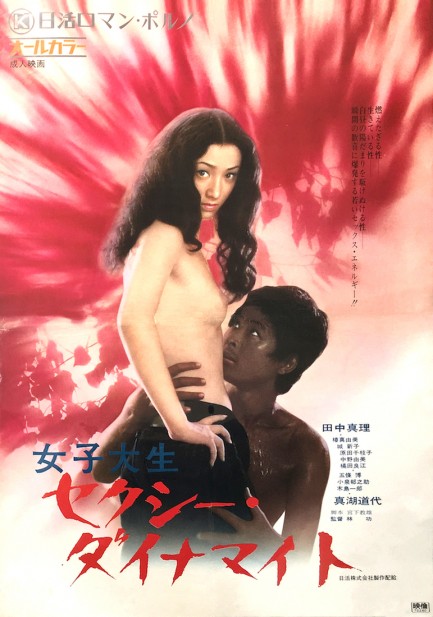 This fantastic poster was made to promote the roman porno movie Joshidaisei: Sexy Dynamite, which was known in English as Female Coed: Sexy Dynamite, and starred the amazing Mari Tanaka, one of our favorite pinku actresses. Just as a reminder for the uninitiated, pinku is a Japanese film genre roughly analogous to sexploitation, though the definition can be more exclusive depending on where you look. Also, the films are not explicit, but manage to imply plenty with camera angles, props, and physical acting. Sexy Dynamite isn't available to us, sad to say, but we had to show you the poster anyway because it's so unusual. If we ever track down the film we'll update this entry. In the meantime, as consolation, check out the promo image of Tanaka below. Want to see more of her? Click her keywords below and start scrolling. Joshidaisei: Sexy Dynamite premiered in Japan today in 1972.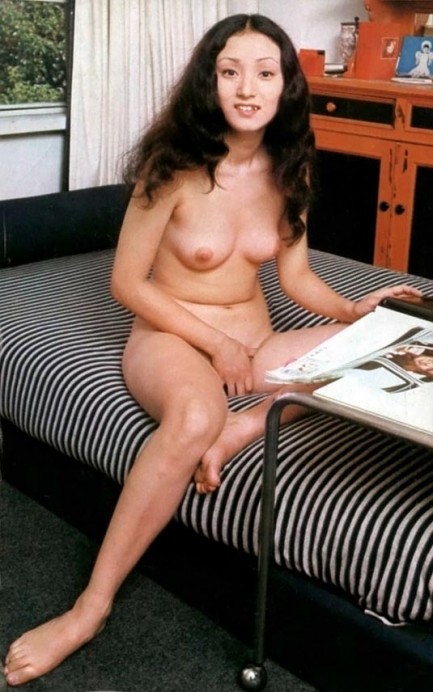 ---
Every angle produces the same great result.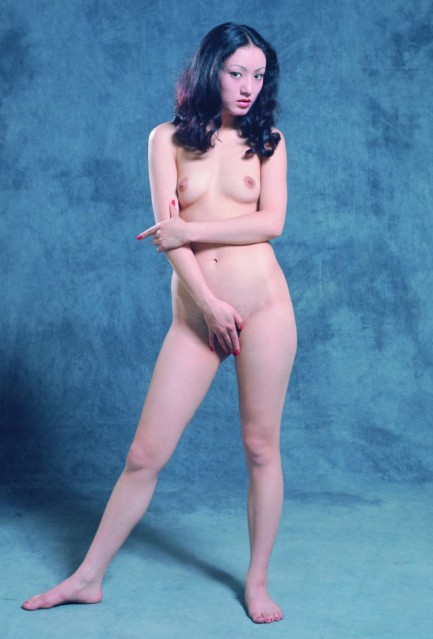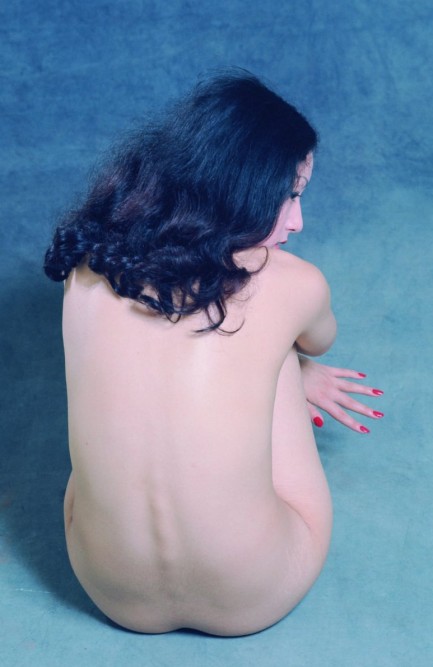 Above are two rare shots of an actress long overdue for some exposure here—Mari Tanaka, who appeared in numerous Nikkatsu movies, including Kanno kyoshitsu: ai no technique, aka Excitement Class: Love Techniques, and the wonderfully titled Joshidaisei: Sexy Dynamite. The photos come from a coffee table book published by Heibon Punch magazine in 1970 celebrating the muses of roman porno. The entire book is dedicated to Tanaka. We have more images of her and we also have a rare movie poster, which means we'll be coming back to her soon.

---