They say it's the best medicine.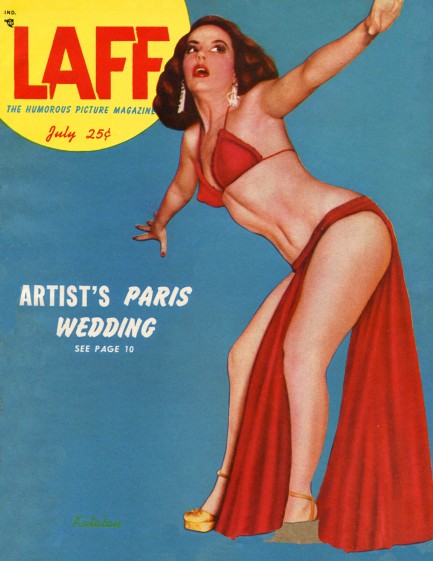 Above, the cover of Laff magazine from July 1952, featuring Kalantan, who began life as Mary Ellen Tillotson and earned success as a burlesque dancer. Laff also offers up images of opera singer Frances Yeend, model Eugenie Bennett, actress Joi Lansing (called "Joy" here), and others, all below. If you're curious, you can see Kalantan shake her moneymaker here.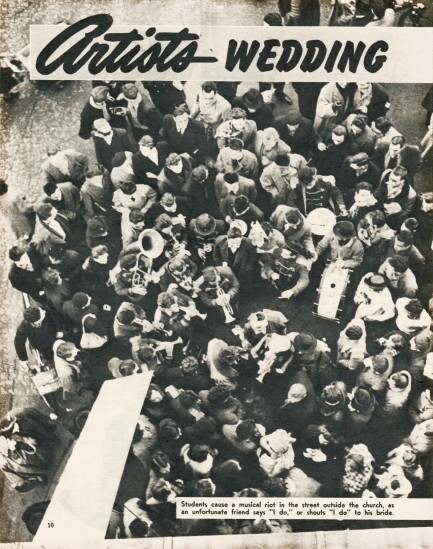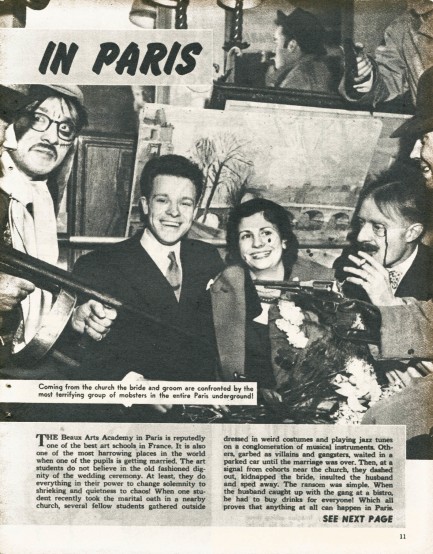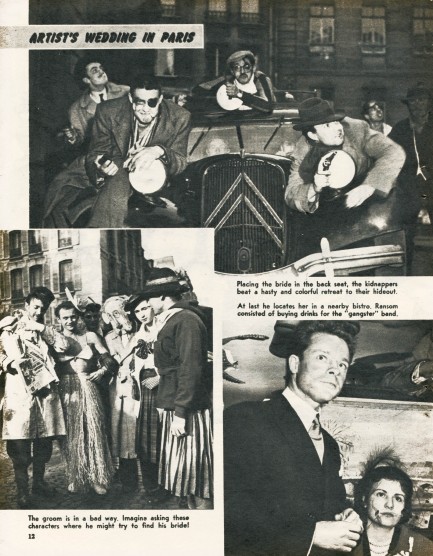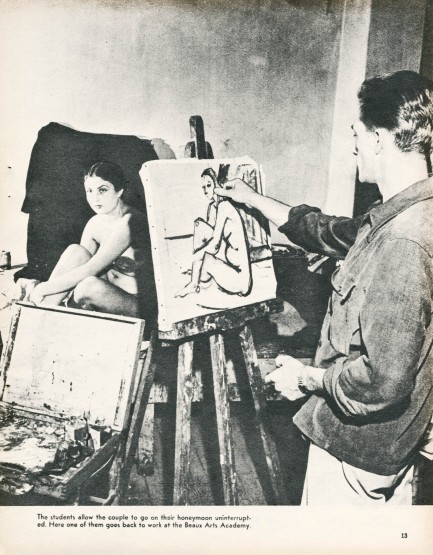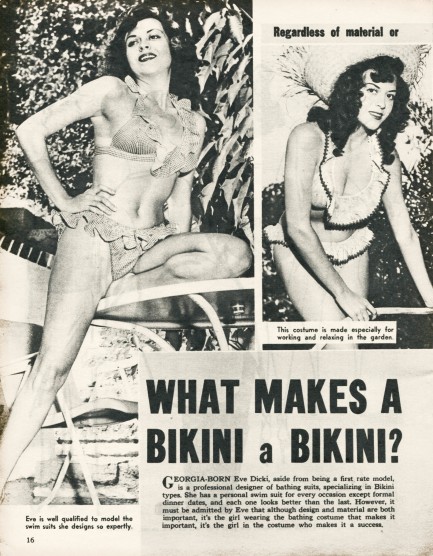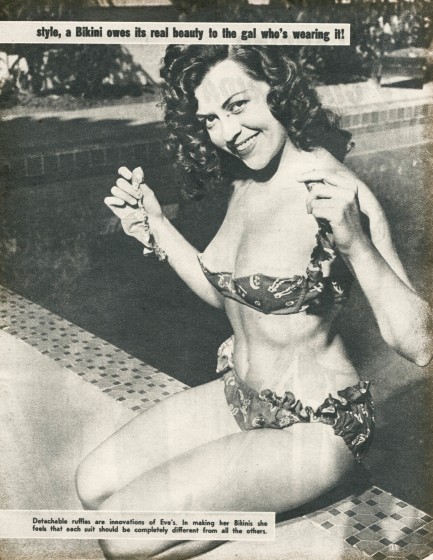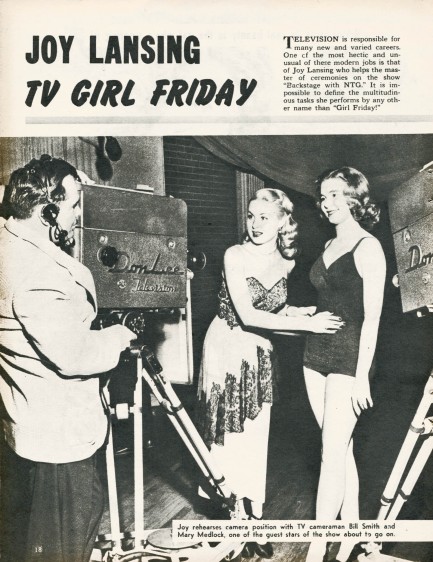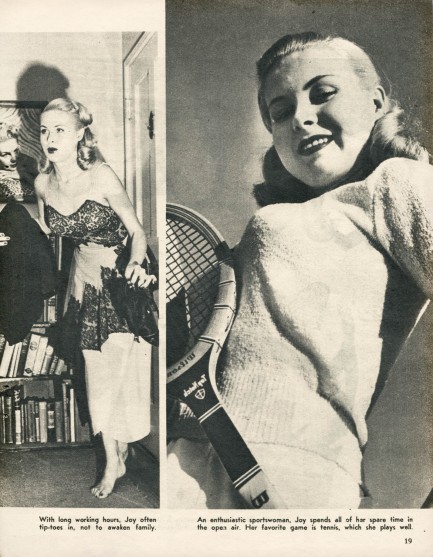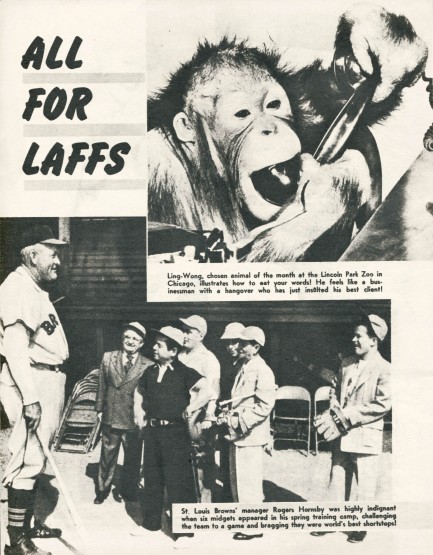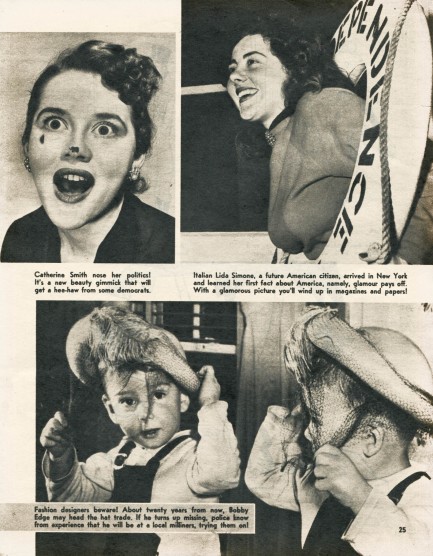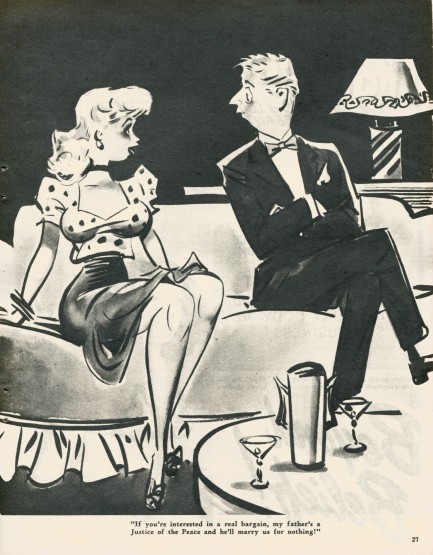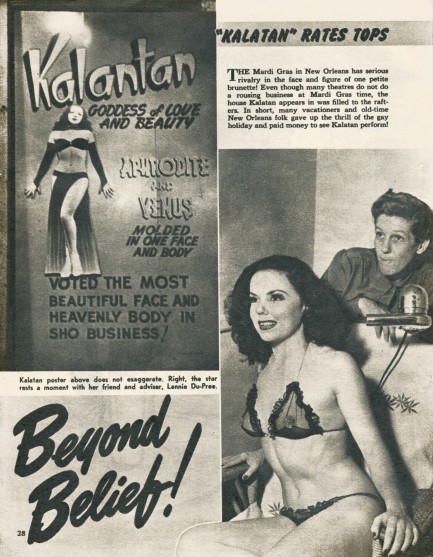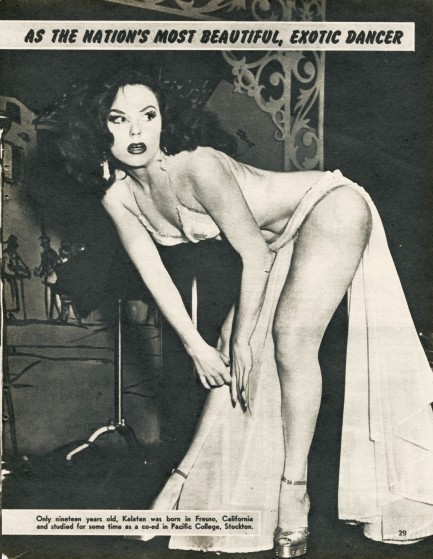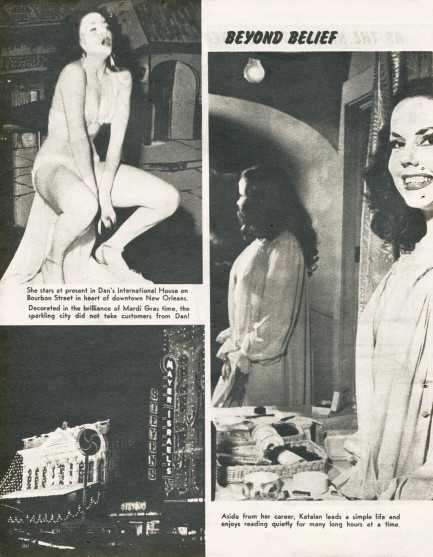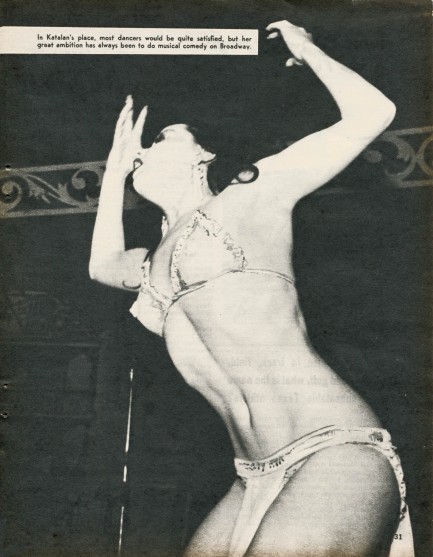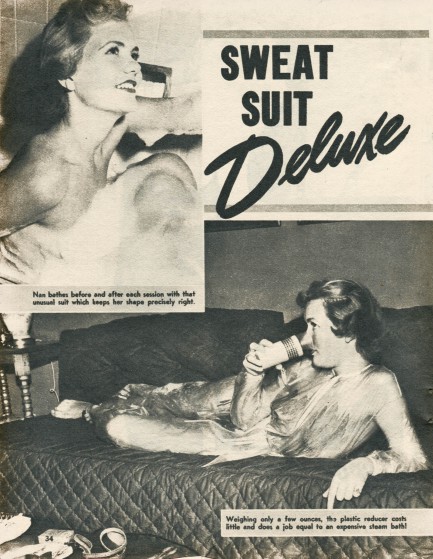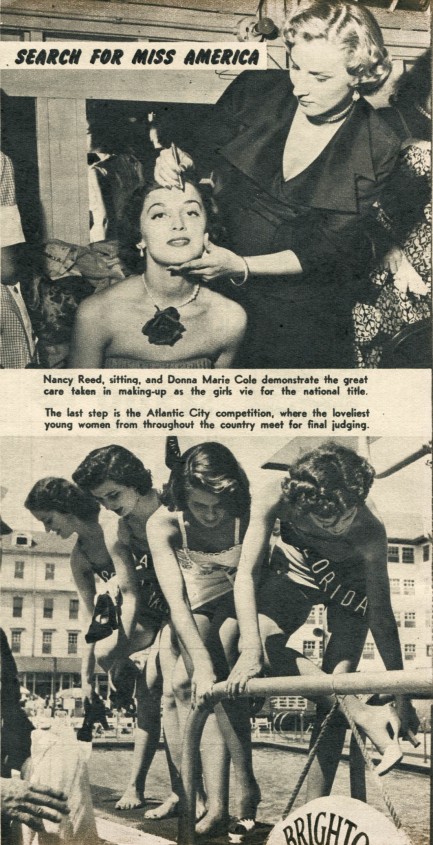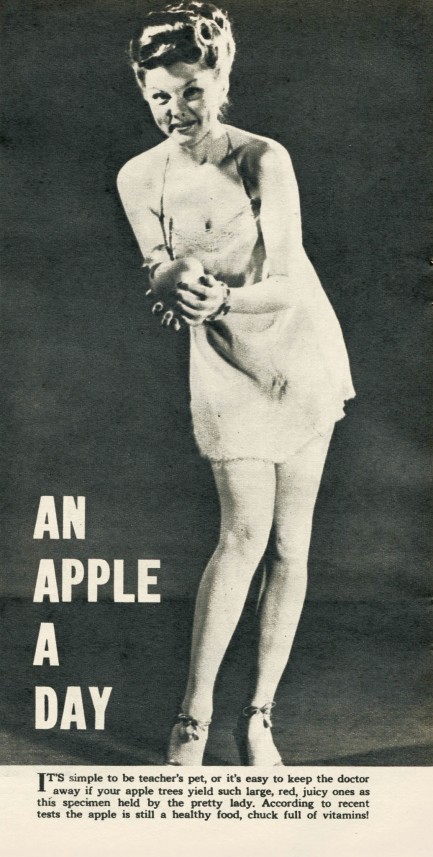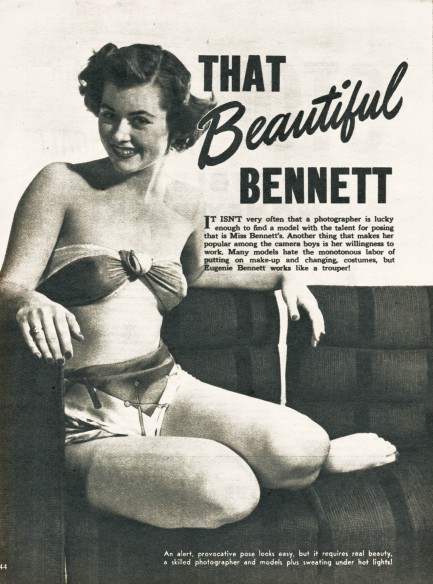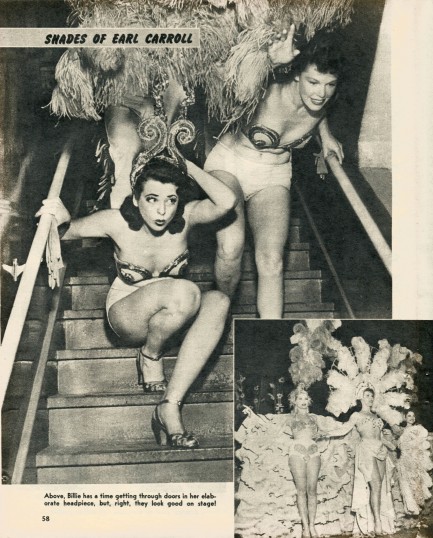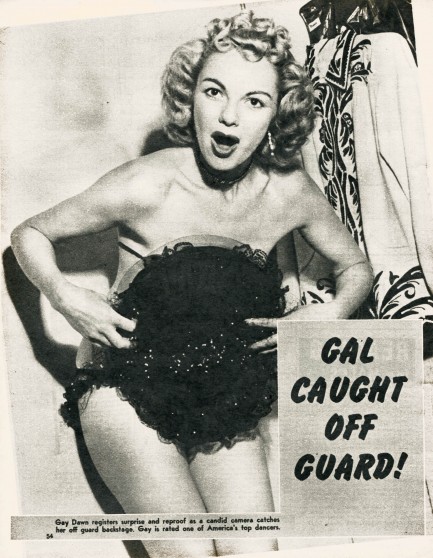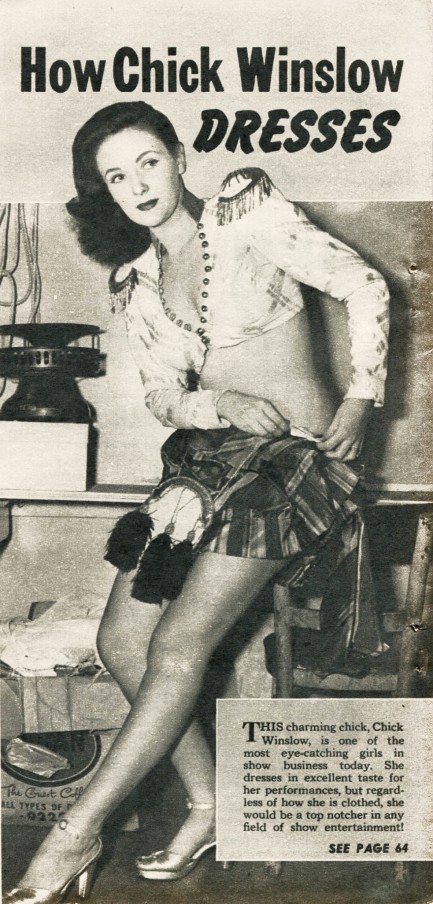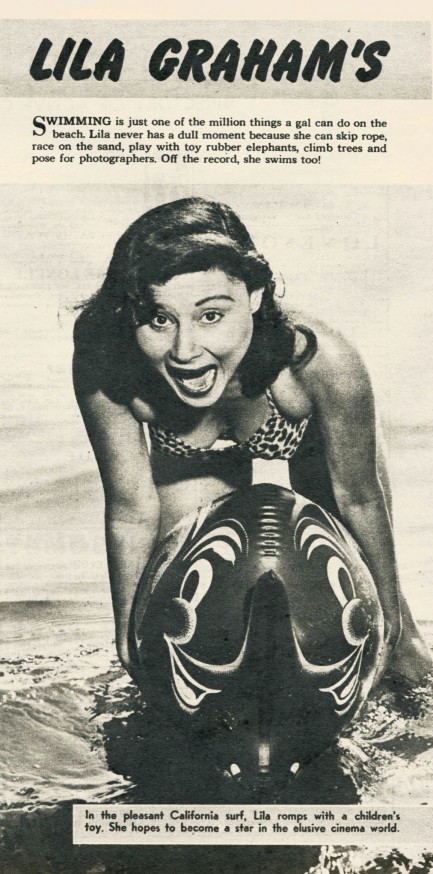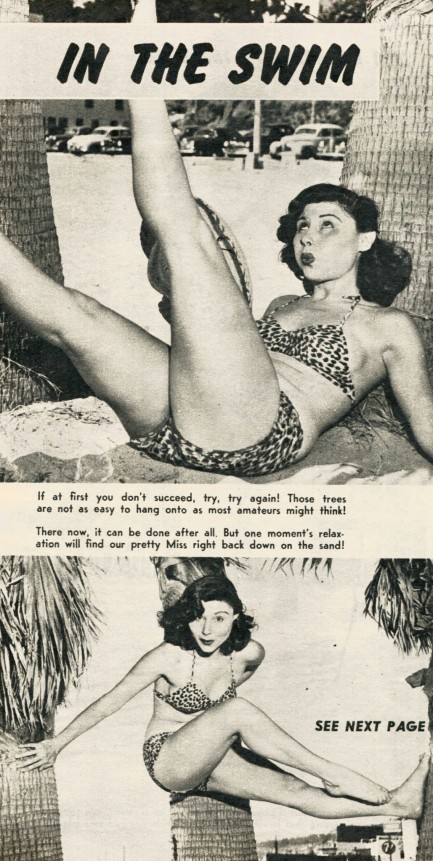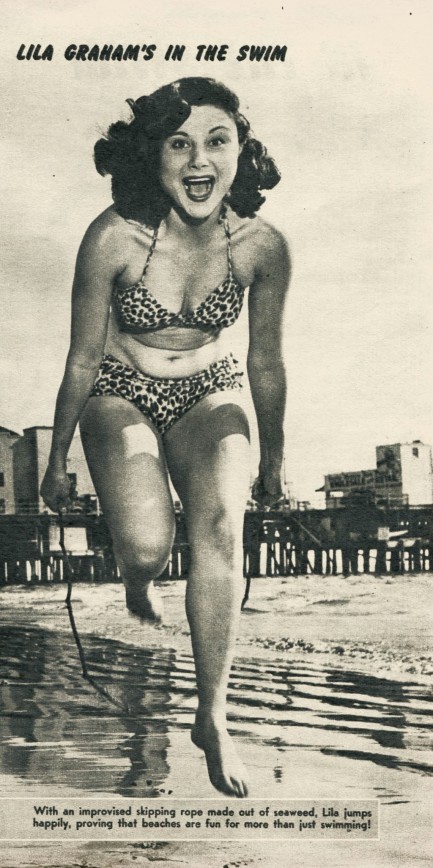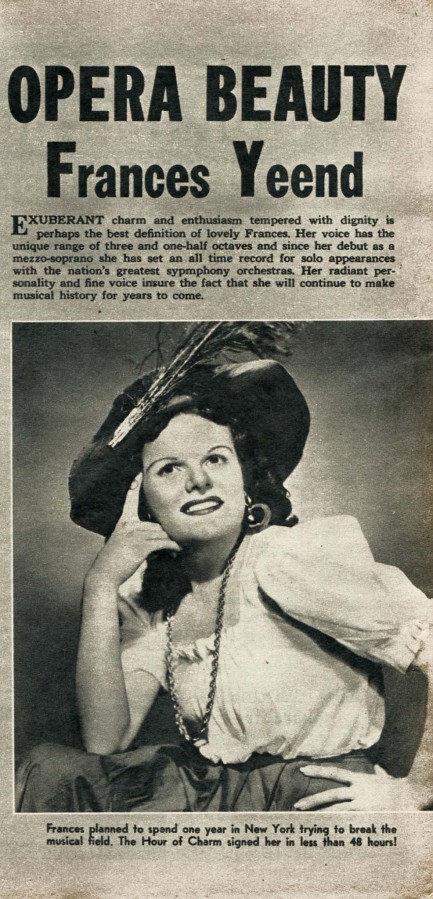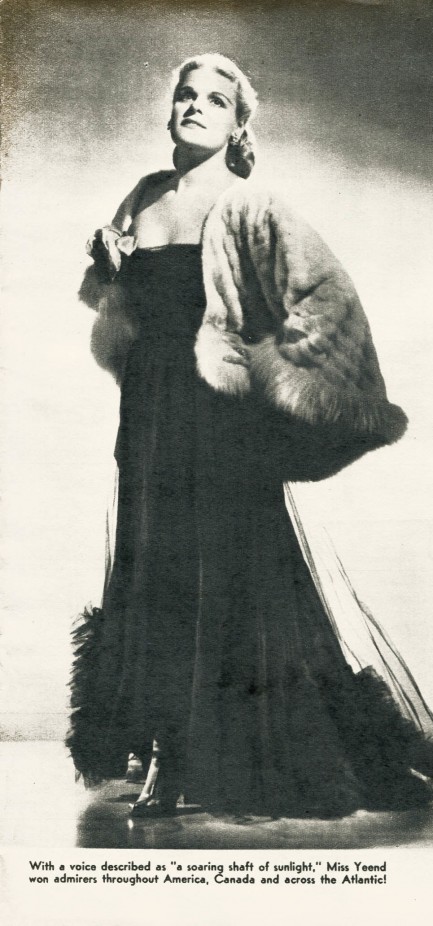 ---
We'd like to offer our St. Cyr appreciation.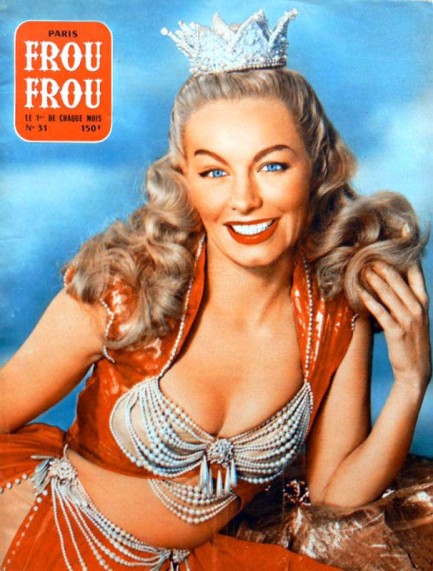 We found this issue of the magazine Paris Frou Frou with cover star Lili St. Cyr, always lovely but wearing a crown this time, which is a fitting accessory for one of the queens of burlesque. The issue was incomplete, but below are a few interior pages, including one with the semi-famous 1950s dancer who billed herself as Miss Kalantan, as well as shots of Kirk Douglas and Elsa Martinelli. Also mixed in were some clippings from a second issue of Paris Frou Frou, and we've added those pages too. All the images date from the mid-1950s.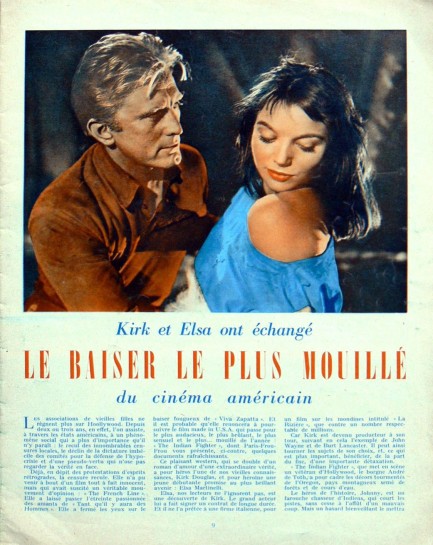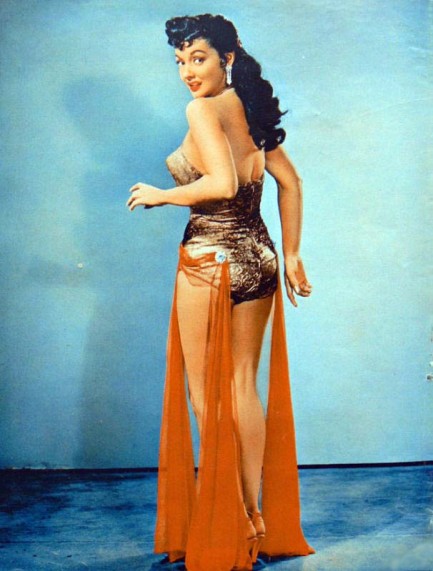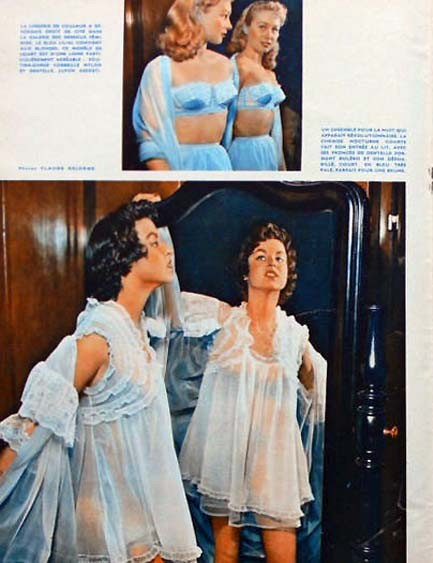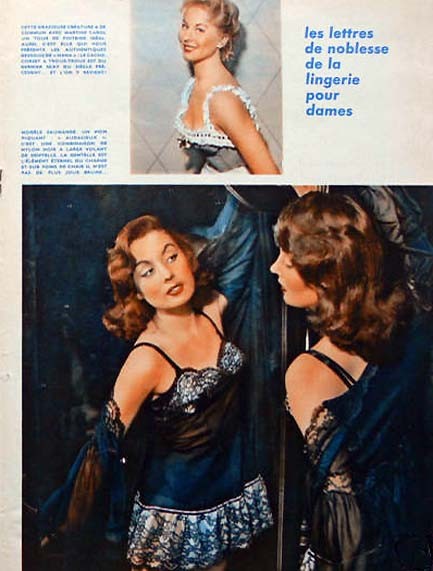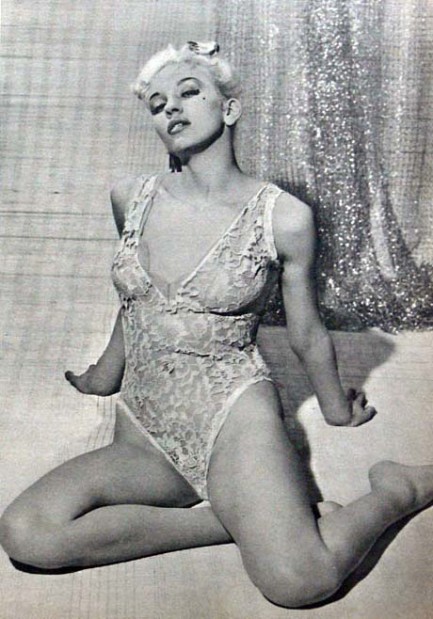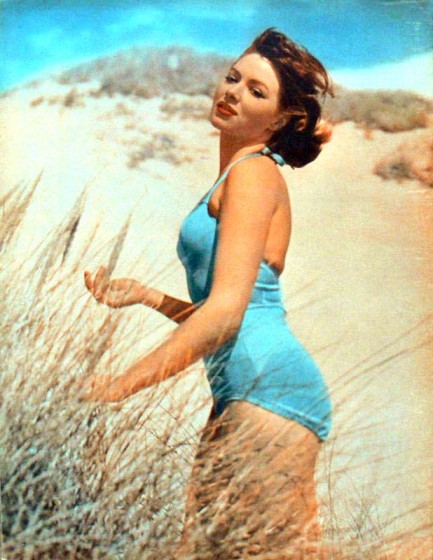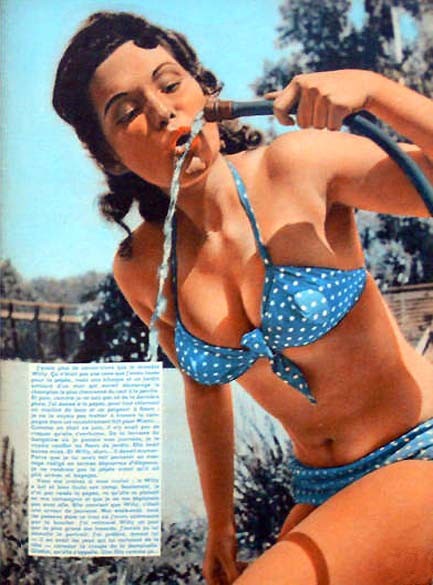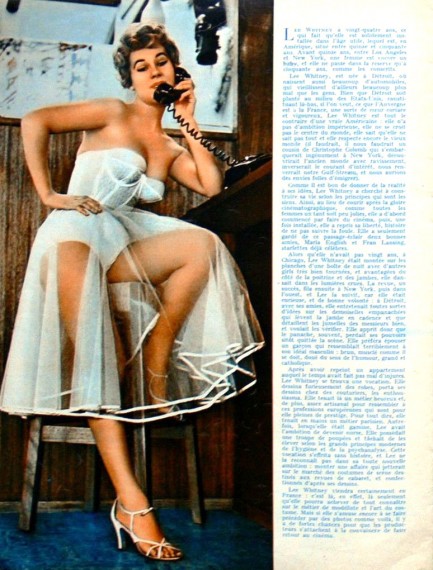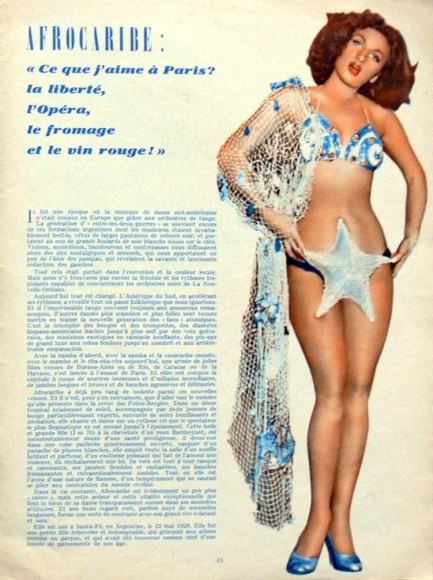 ---