Vaudeville goes to outer space.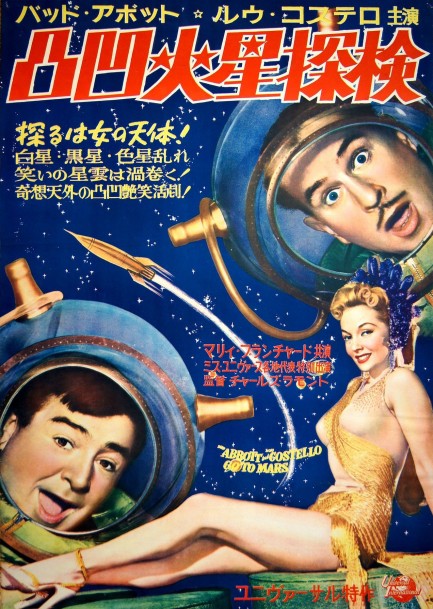 Occasionally we deviate from pure pulp to share something amazing and this Japanese poster for Abbott and Costello Go to Mars falls into that category. Not that the movie is light years from pulp—it's sci-fi, sort of. The twist is that Abbott and Costello don't actually reach another planet—at least not at first. Instead they accidentally land in New Orleans during Mardi Gras and merely think they're on an alien world. Cute in parts, but stupid as hell in most, the movie is strongly Vaudeville influenced, with everything that term implies. Abbott and Costello Go to Mars, with the lovely Mari Blanchard co-starring in film and on poster, opened in Japan today in 1953.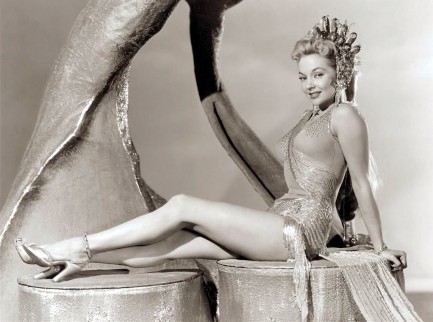 ---
I've got a match for you—my fist and your face!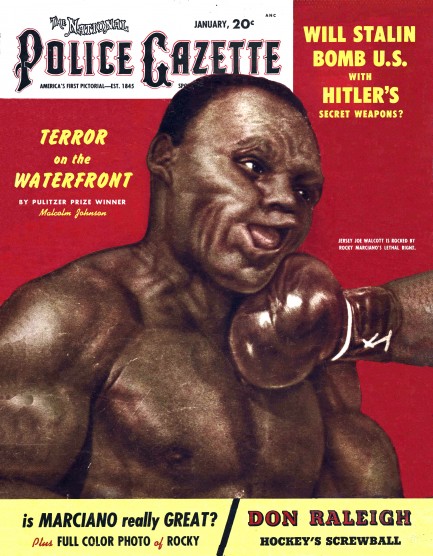 The National Police Gazette devoted more space to boxing than most magazines of its time, and Gazette editors especially loved using boxing photo-illustrations on their covers. The above, from January 1953, is yet another example—albeit an unusual one. You may think that this is actually just a bad painting, but no—it's a colorized and retouched version of a famous photograph of heavyweight champion Jersey Joe Walcott losing to younger, hungrier Rocky Marciano. It happened September 23, 1952 in Philadelphia, and Walcott—having scored a knockdown in the first round—was ahead on points in round 13 when he walked into Marciano's right hook. Walcott was a guy who had fought hard all his life. He was the son of Haitian immigrants and had gone to work in a soup factory when he was only thirteen. He had won a lot of bouts, but had lost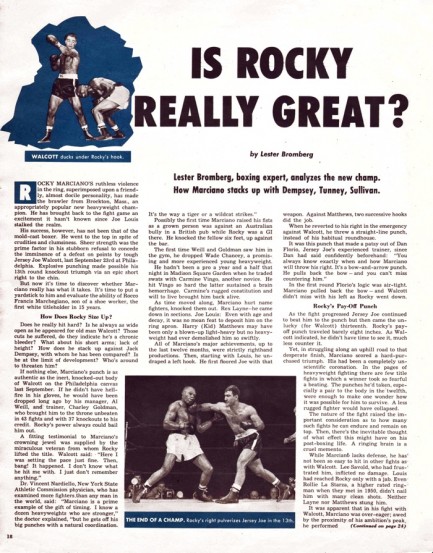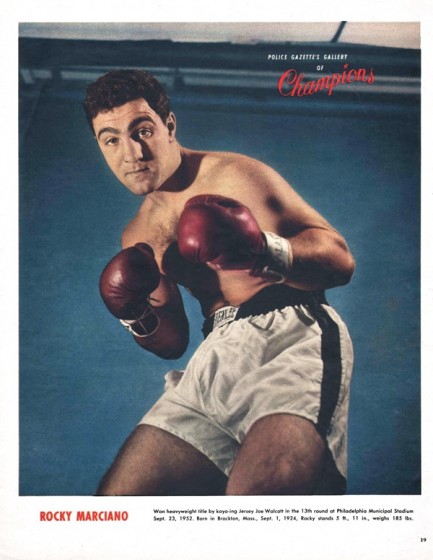 quite a few as well. He was also the oldest heavyweight champion ever at age thirty-seven. But even with all his experience, guile and drive, he had no chance of surviving the destructive power of a full-force Marciano right. Walcott hit the canvas, and the fight—as well as the best part of his career—was over.
But Jersey Joe Walcott didn't just fade away—that would have been completely out of character. He had friends in Hollywood and three years later appeared on the silver screen with Humphrey Bogart in The Harder They Fall. He followed that up in 1962 when he acted in the television series Cain's Hundred. He also became a boxing referee, and was in the ring when Muhammad Ali beat Sonny Liston for the heavyweight title in 1965. Walcott was heavily criticized for his officiating during that fight, which meant the end of his career as a ref. But he proved that some men are impossible to keep down when he became sheriff of Camden County,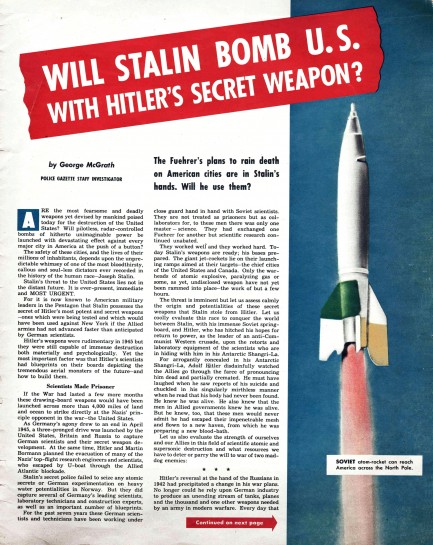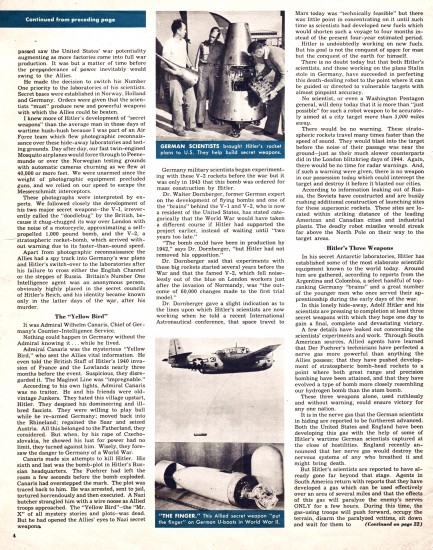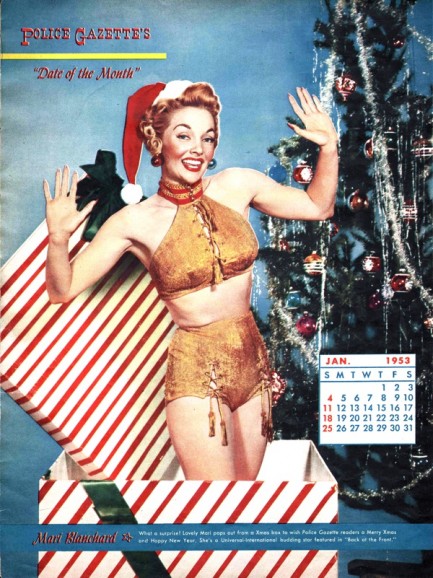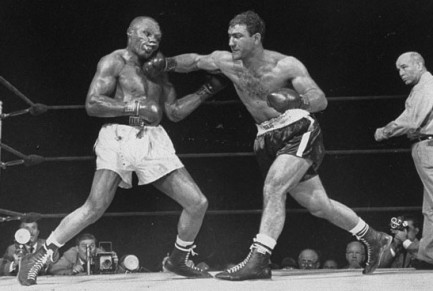 New Jersey, and later head of the New Jersey State Athletic Commission, a position he held until the age of 70. In 1994 Jersey Joe Walcott died at age 80. He had been neither the greatest nor the least of boxing champions, but he had certainly been one of the most persistent.
---
The women inside the movie camera.
Below are eighteen timeless Hollywood leading ladies, some well-known, some less so, but all gleamingly beautiful. They are, top to bottom, Mari Blanchard, Carmen Phillips, Grace Kelly, Jane Adams, Joan Vohs, Martha Hyer, Laurette Luez, Tippi Hedren, Marguerite Chapman, Janet Leigh, Venetia Stevenson, Annabella, Muriel Barr, Lana Turner, Kim Novak, Paula Drew, Ann-Margret, and Vera Miles. Happy New Year.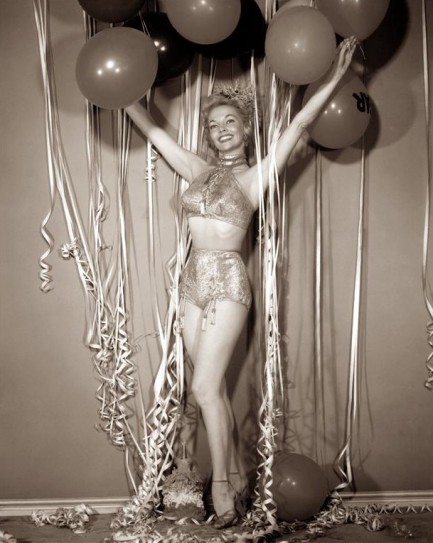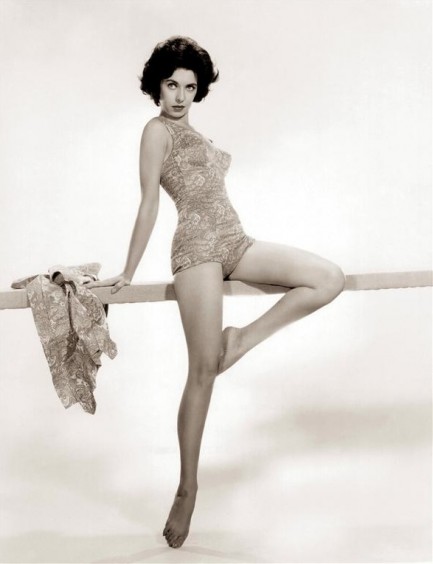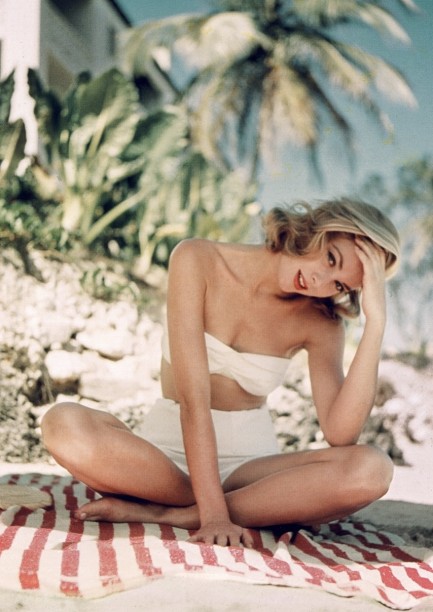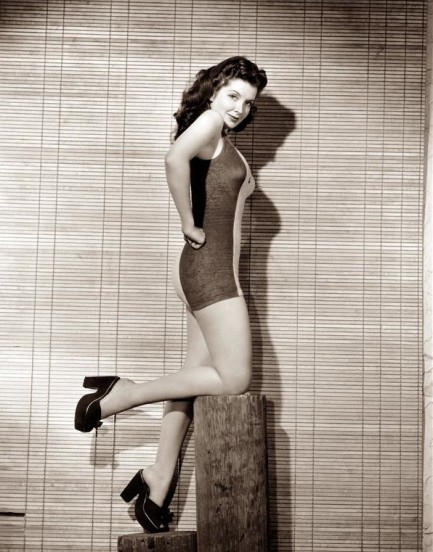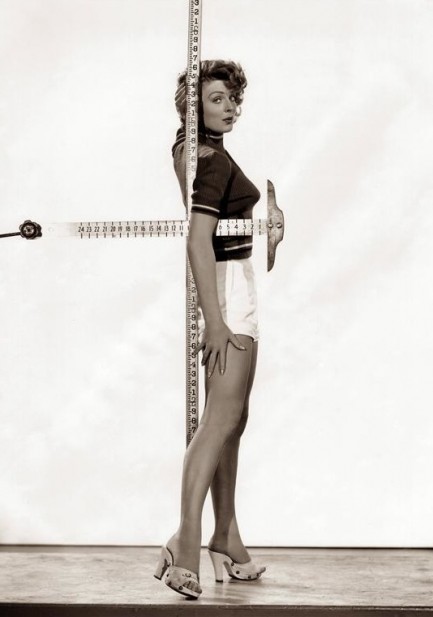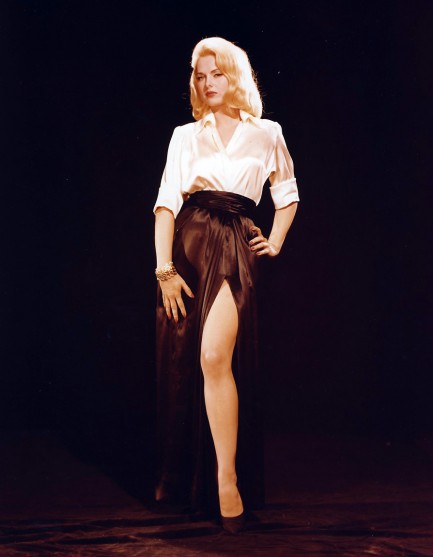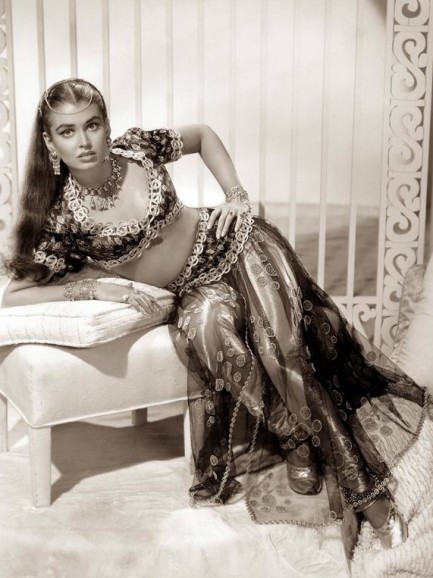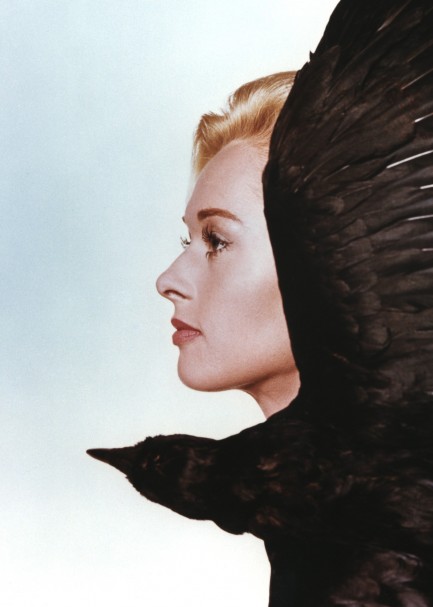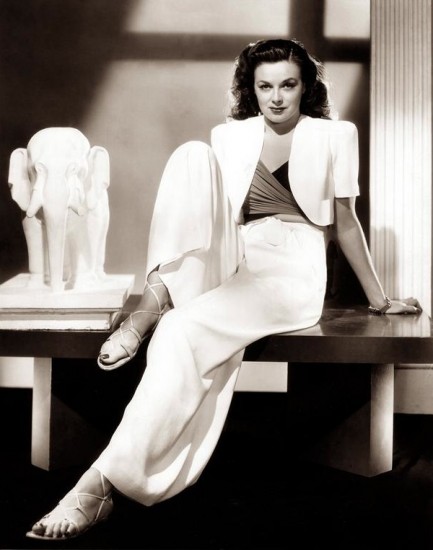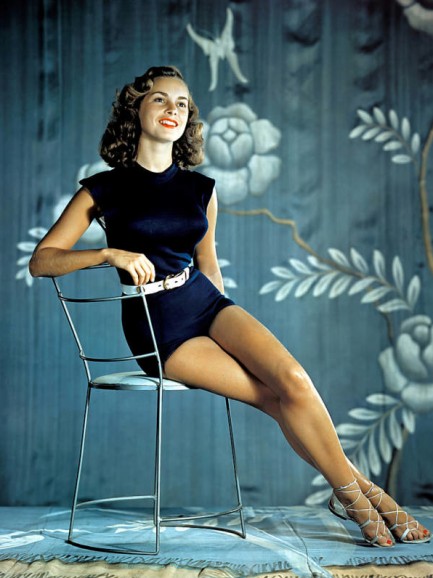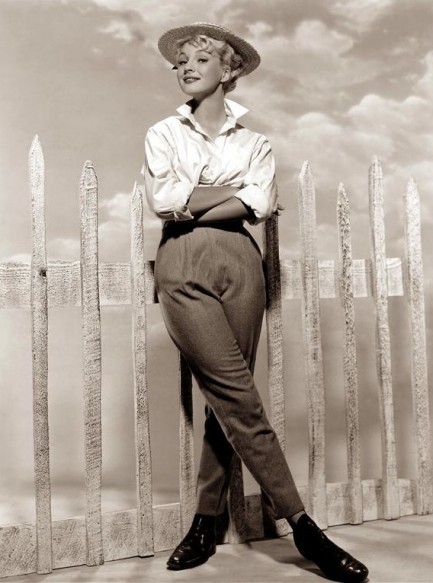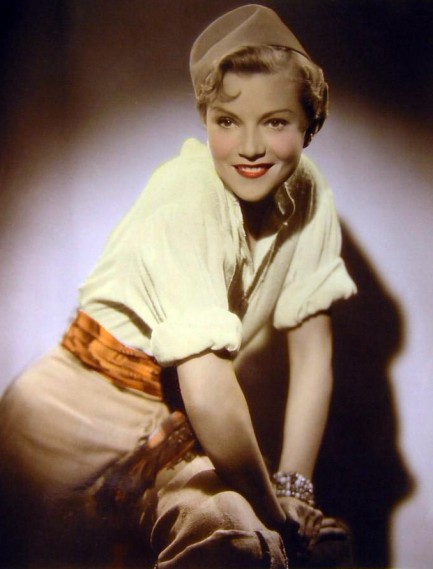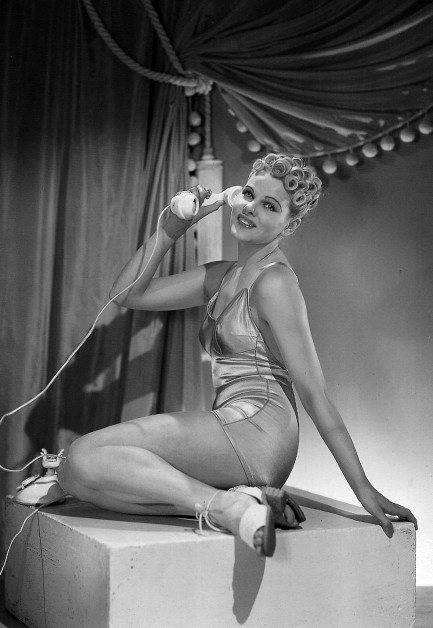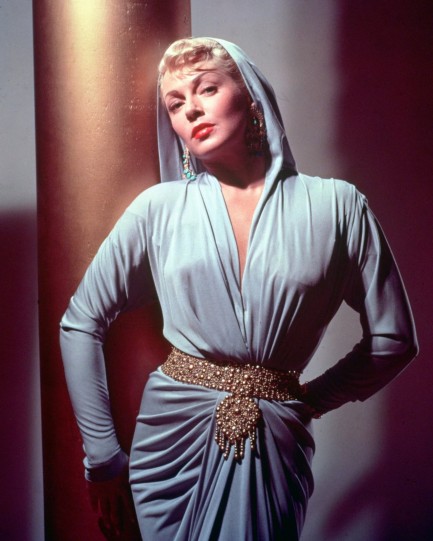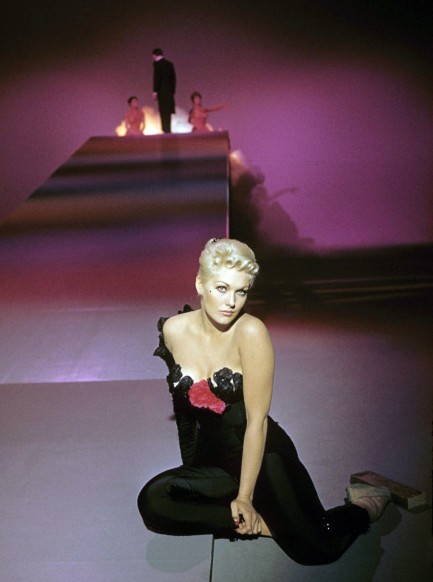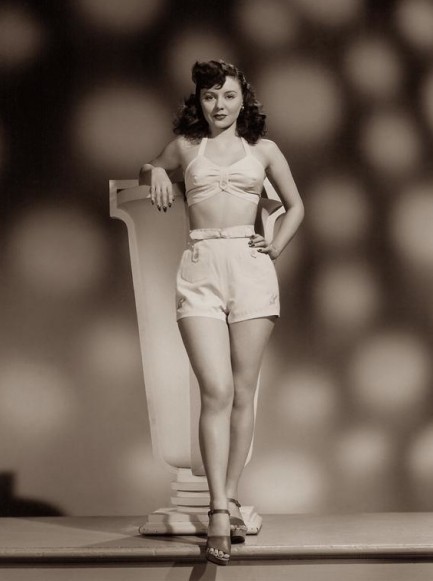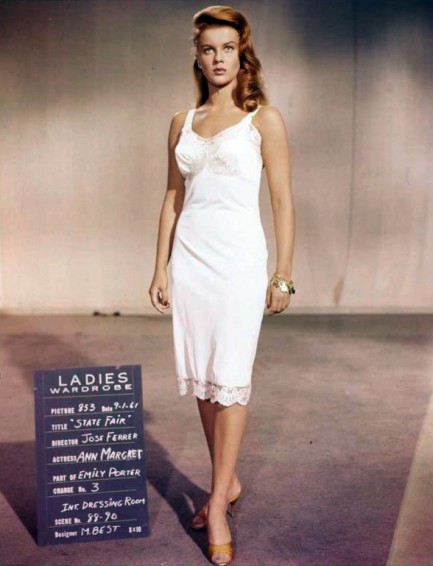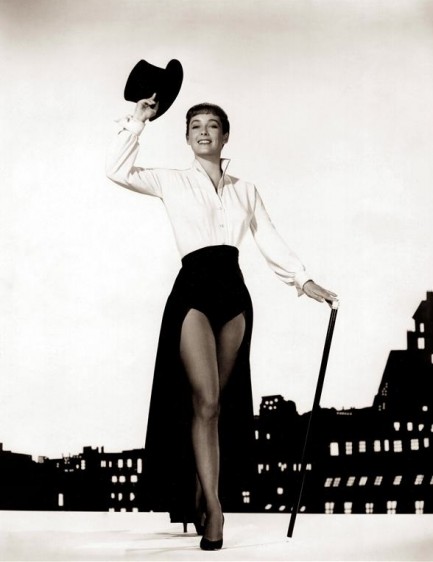 ---