All celebrities great and small.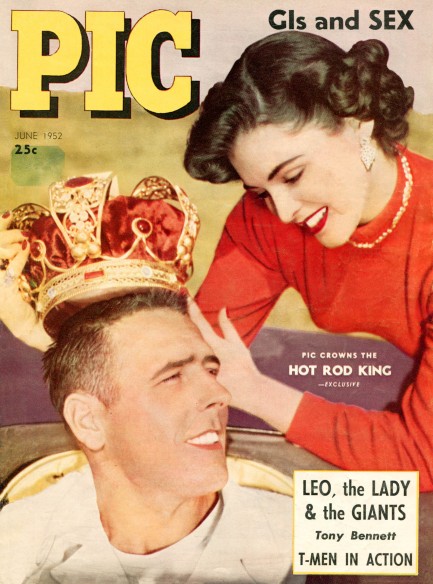 We've featured Pic magazine only once before, but not because it was an unimportant publication. Quite the opposite—we've seen issues as early as 1936 and as late as 1958, making it both a Depression and World War II survivor, presumably no easy feat and certainly a run indicative of sustained popularity. Early issues seemed focused on sports, but it soon broadened to include celebrities. It was launched by Wagner Publications of New York City, and this issue appeared in June 1952 with a cover featuring actress Suzan Ball placing a crown on the head of Akton Miller, a man Pic had chosen as its Hot Rod King. Inside you get a raft of Hollywood stars, including photos of Yvonne De Carlo in Uruguay, Marilyn Monroe, Janet Leigh, and Joan Vohs, shots of New York Giants manager Leo Durocher and his beautiful actress wife Laraine Day, and some nice boxing pictures. There's also an interesting feature on the day's top vocalists (with African-Americans notably excluded), and a profile of crooner Tony Bennett.
But it's Suzan Ball's story we're interested in today. Her path to show business was so typical of the period as to be almost banal—she was spotted in a Santa Maria, California newspaper after winning a cake baking contest. Universal-International scouts thought she looked a bit like Jane Russell, so they swept her up, shuttled her down Highway 101, signed her to a contract and began selling her as a hot new Tinseltown commodity, proclaiming her the New Cinderella Girl of '52. Soon the influential columnist Hedda Hopper took up the refrain, naming her one of the most important new stars of 1953, thus ensuring that year would belong to Ball.

It was then that her train to stardom jumped the tracks. She injured her leg performing a dance number in East of Sumatra, and later in the year had a car accident and hurt the leg again. Treatment for those two injuries led to the discovery of a cancerous tumor. Soon afterward she fell and broke the limb, and when doctors decided they couldn't remove the tumor they instead took the entire the leg. That was in January 1954. Ball soldiered on in her show business career with an artificial leg, starring in Chief Crazy Horse, though she lost fifteen pounds during the production, and later playing nightclub dates and appearing on television shows. In July 1955 she collapsed while rehearsing for the show Climax, whereupon doctors discovered the cancer had metastasized and spread to her lungs. A month later she died at age twenty-one. We have about fifty scans below.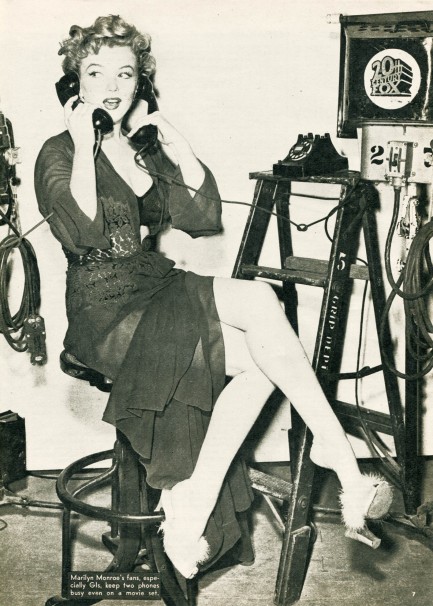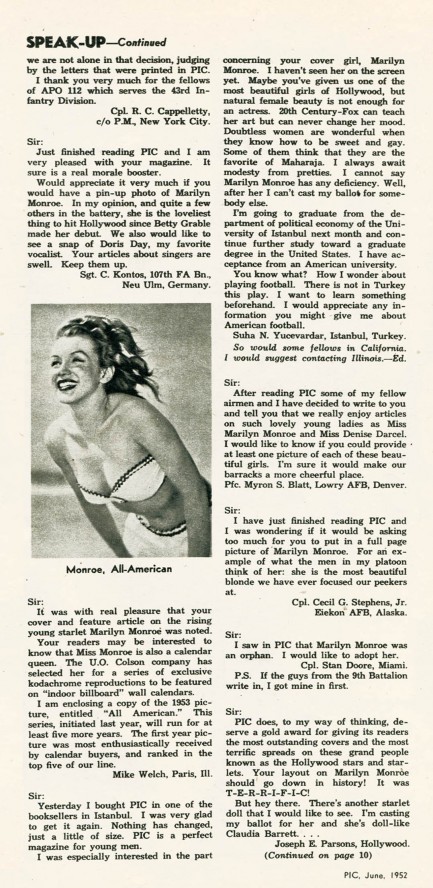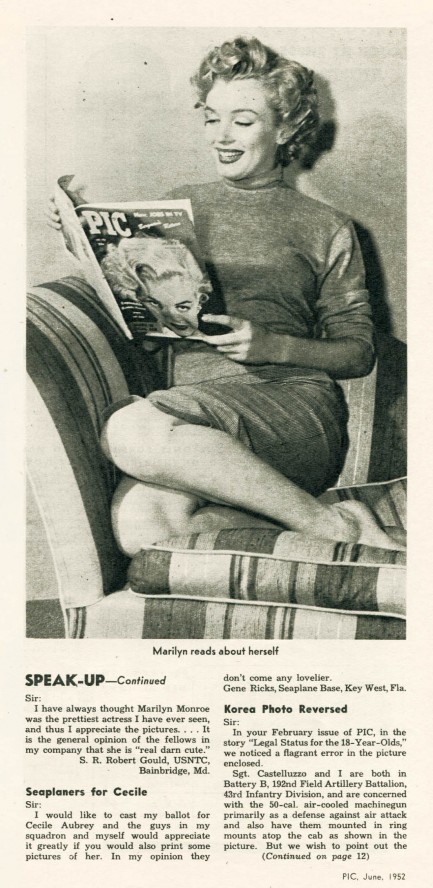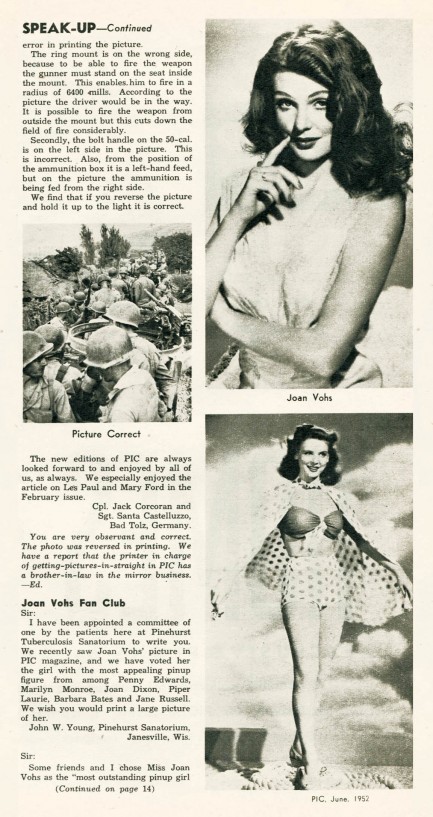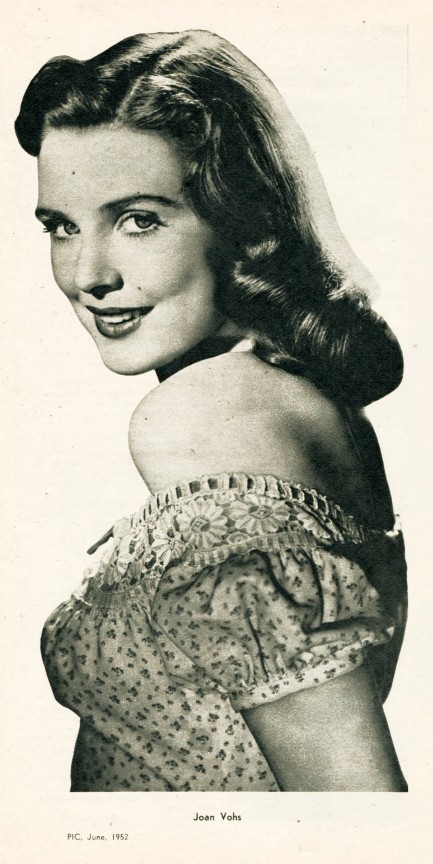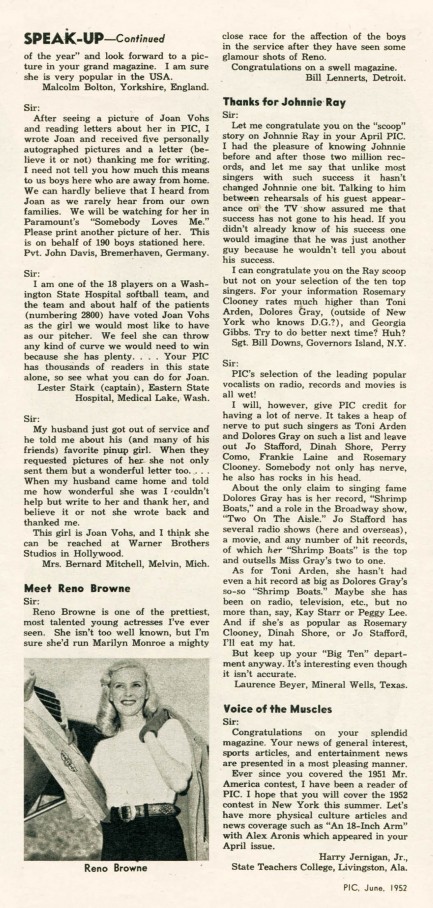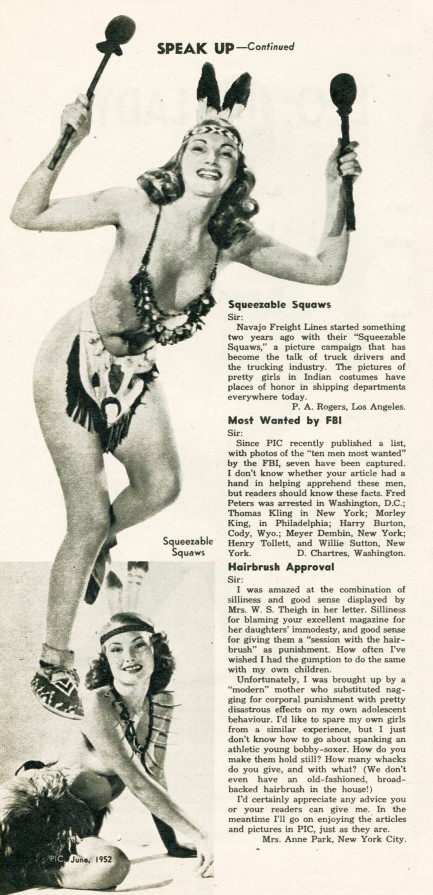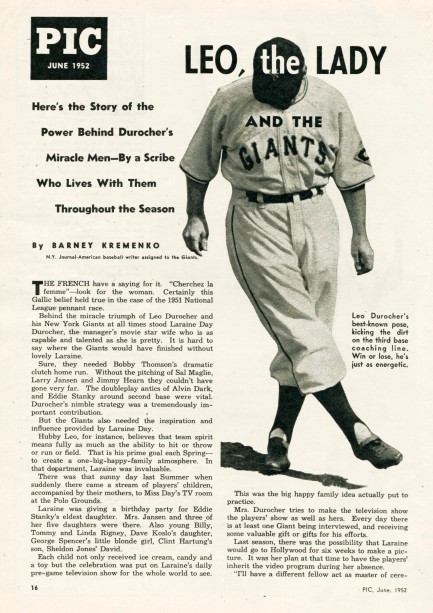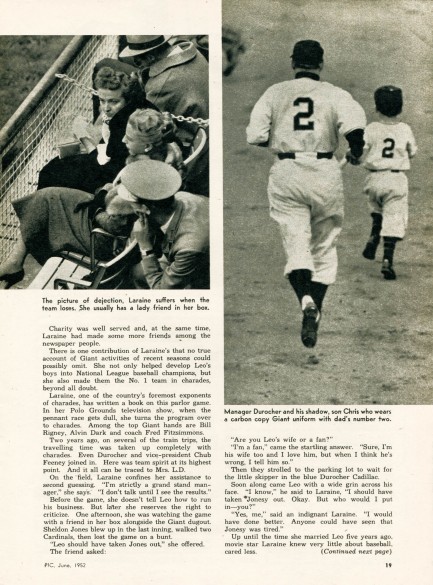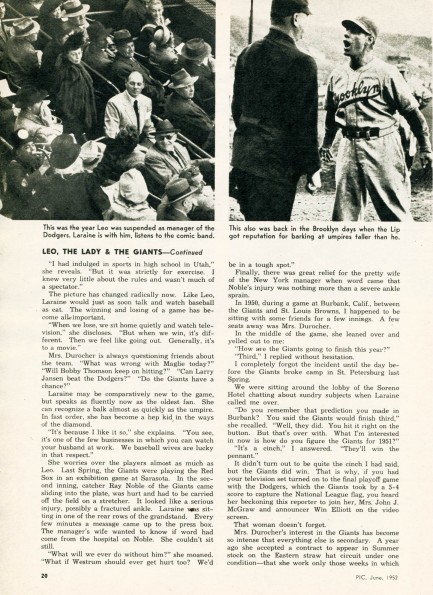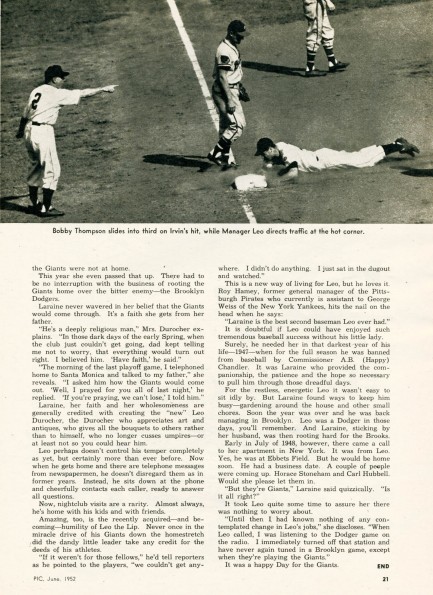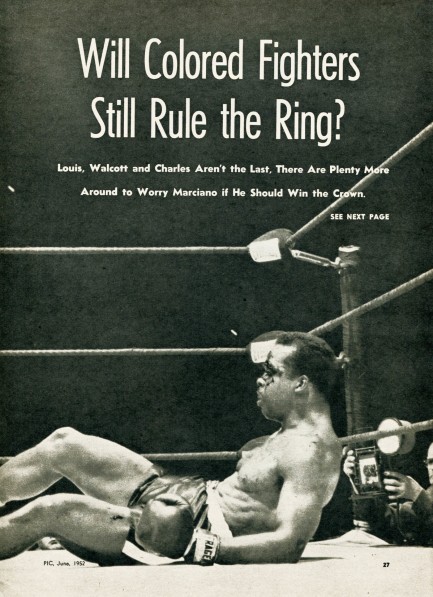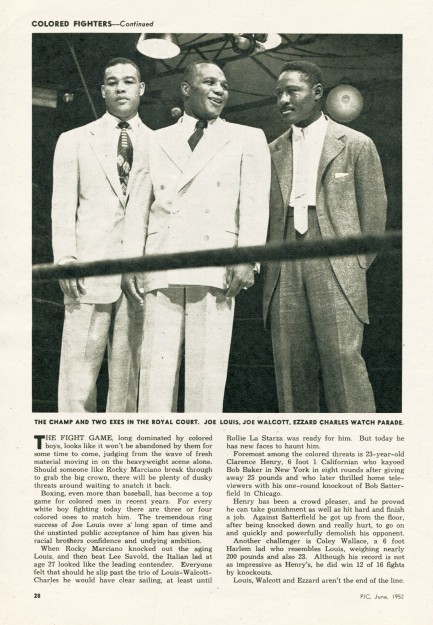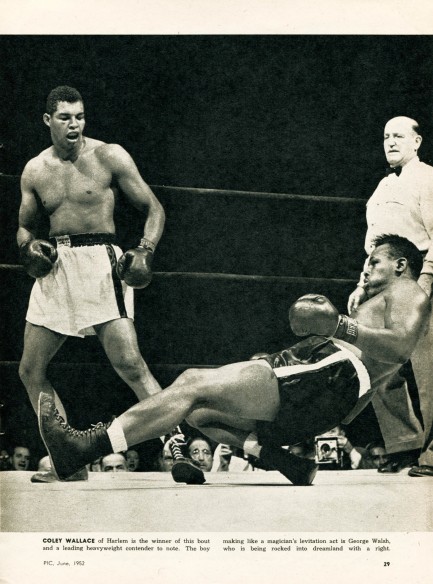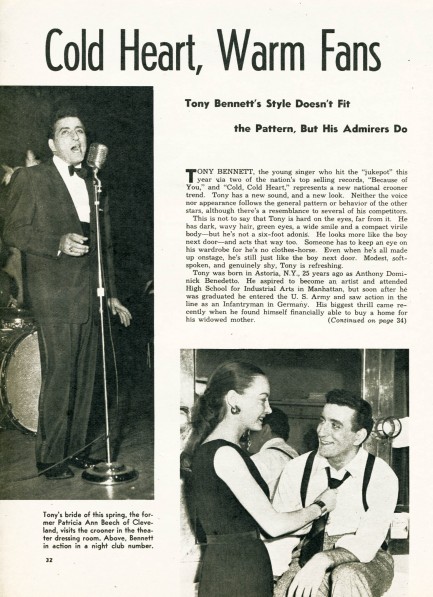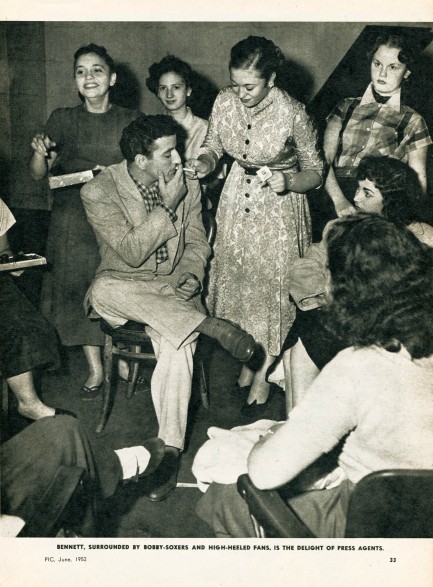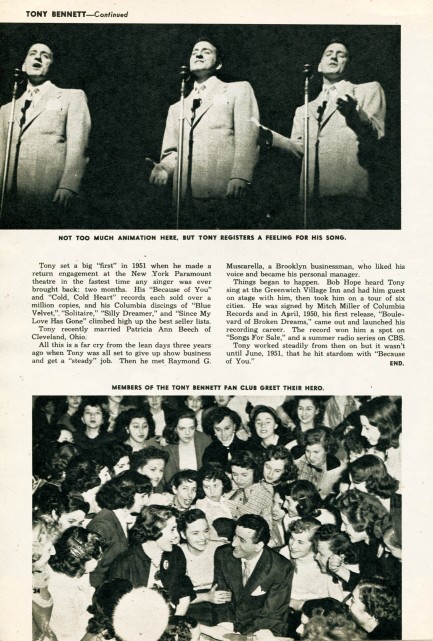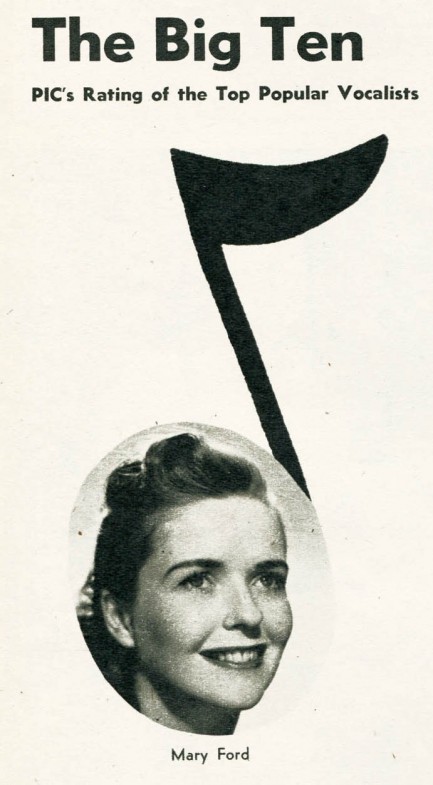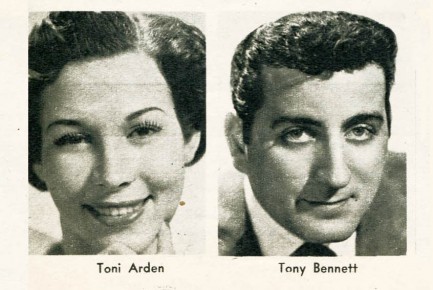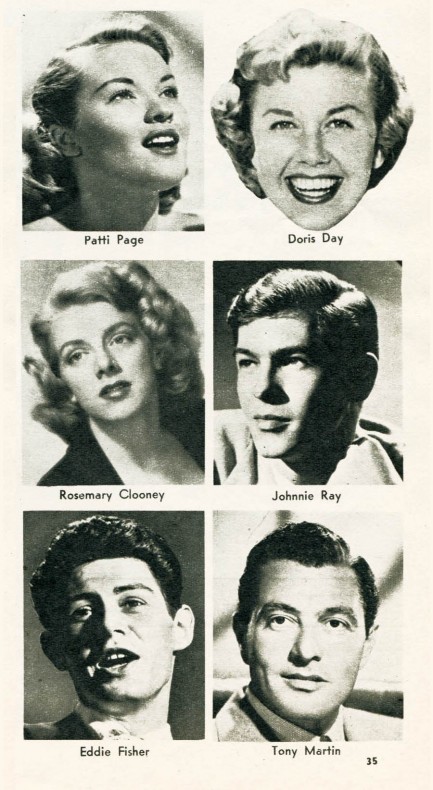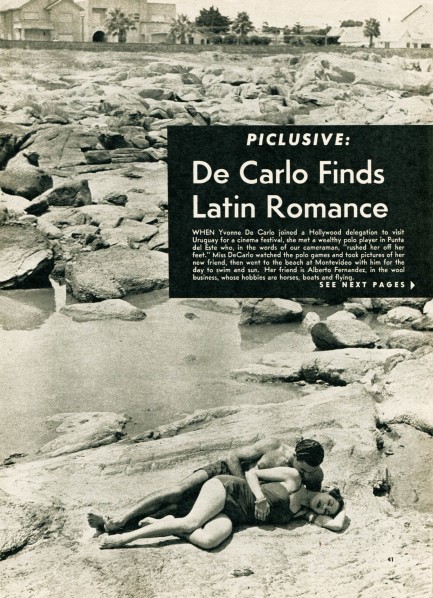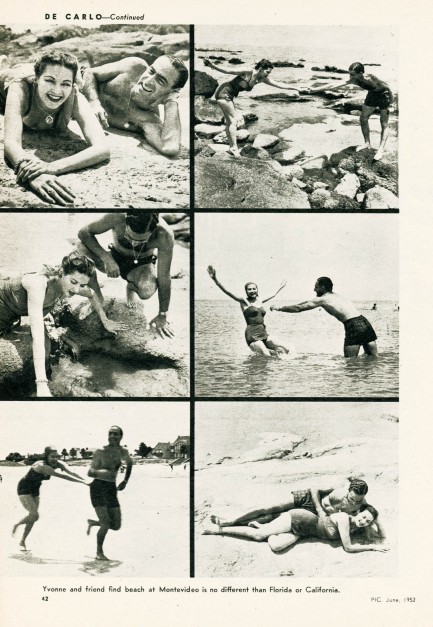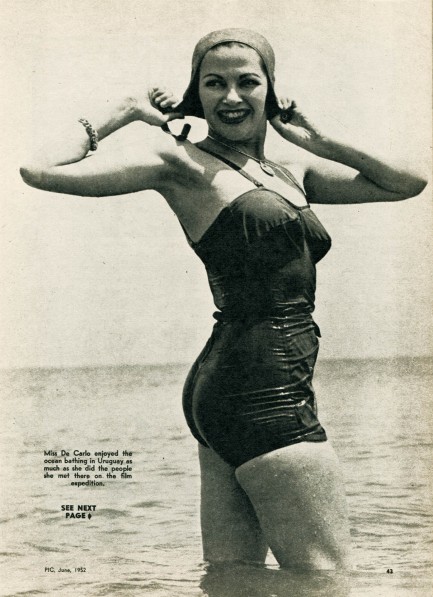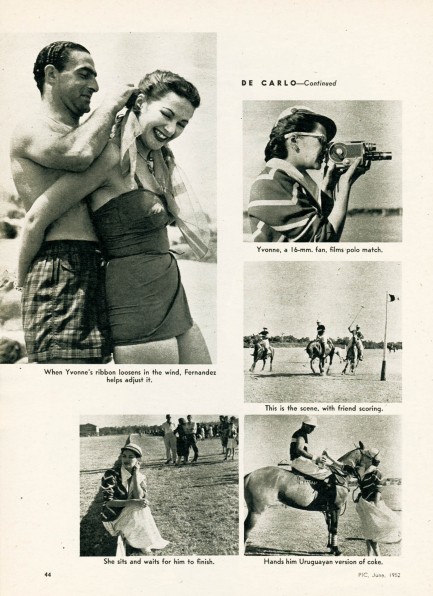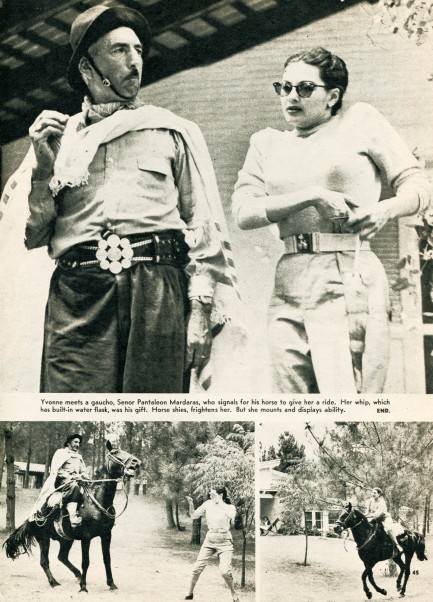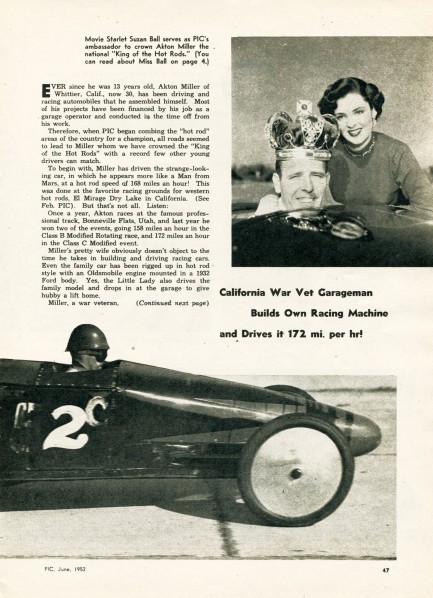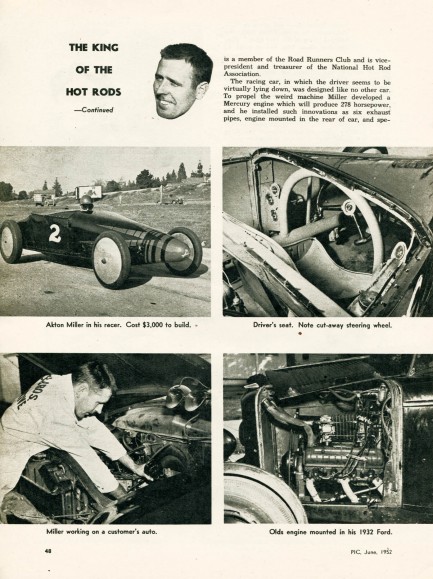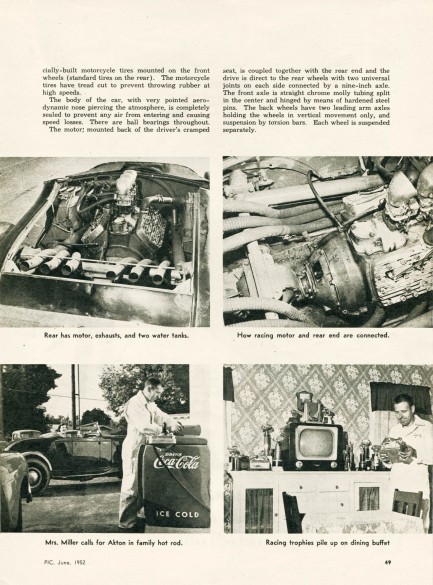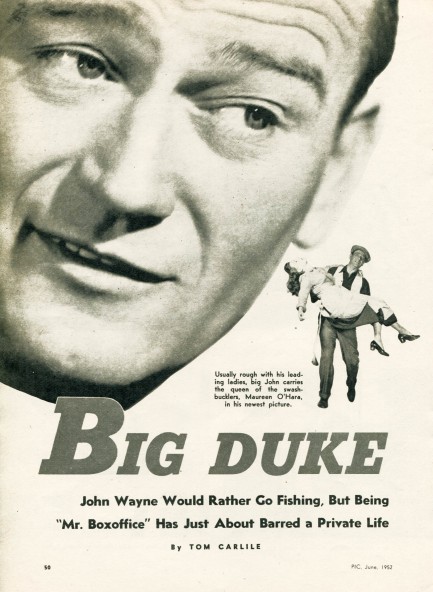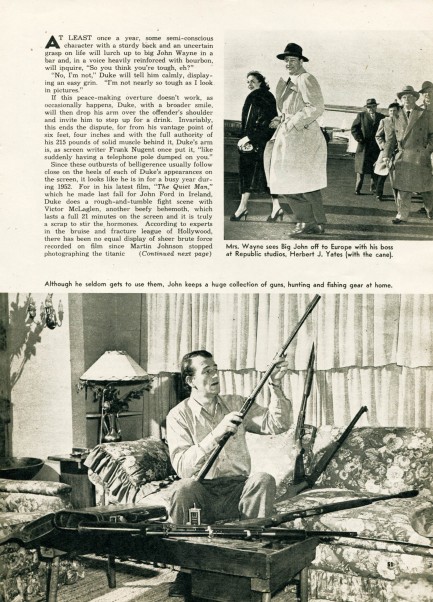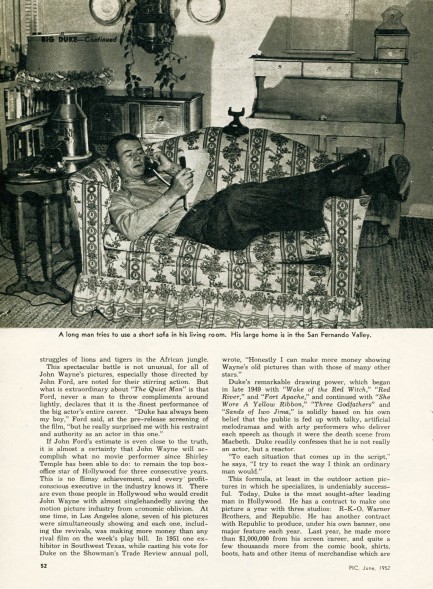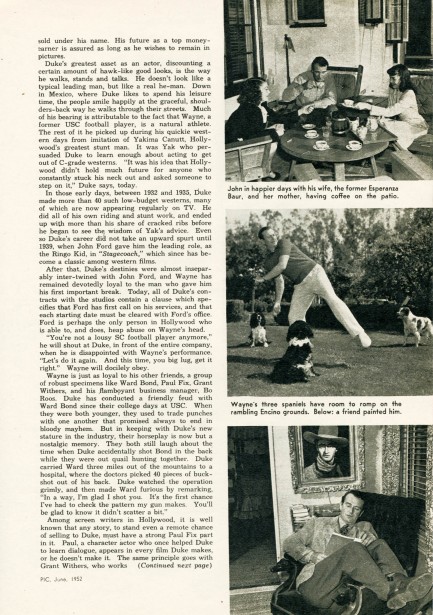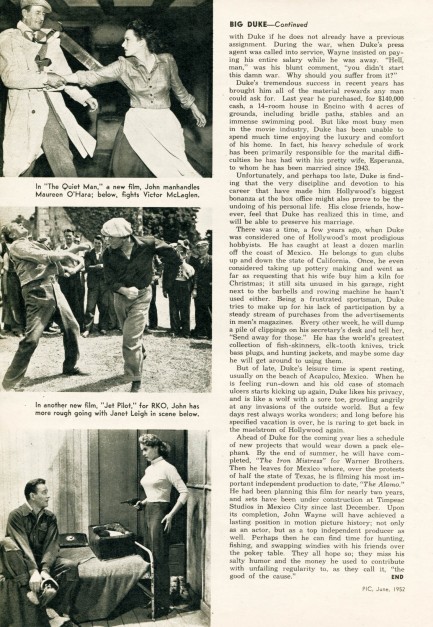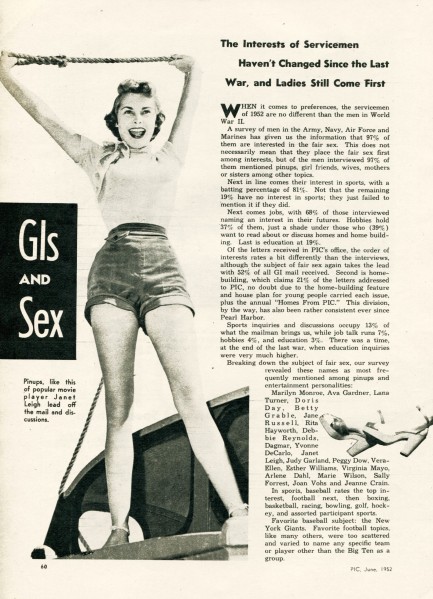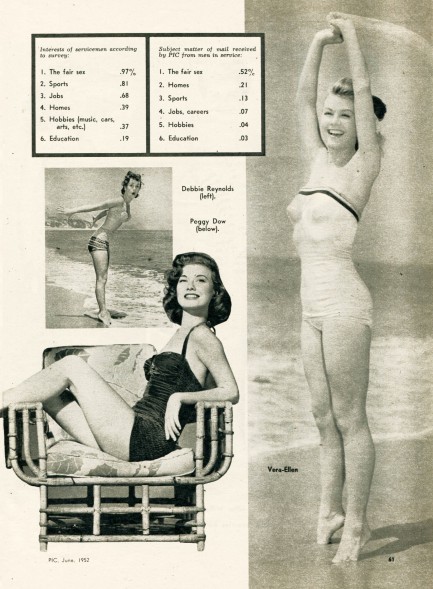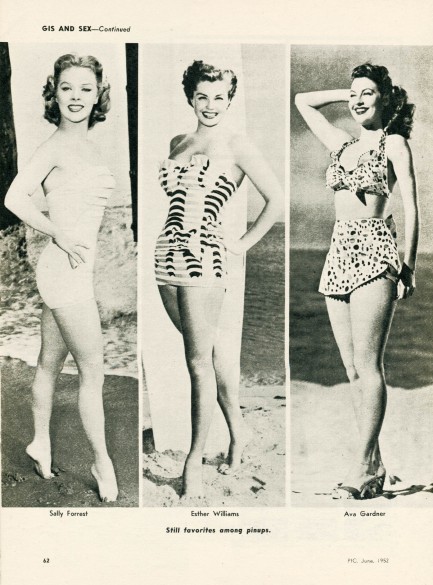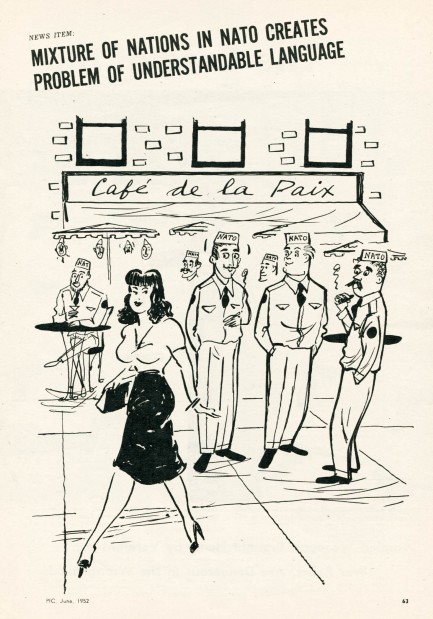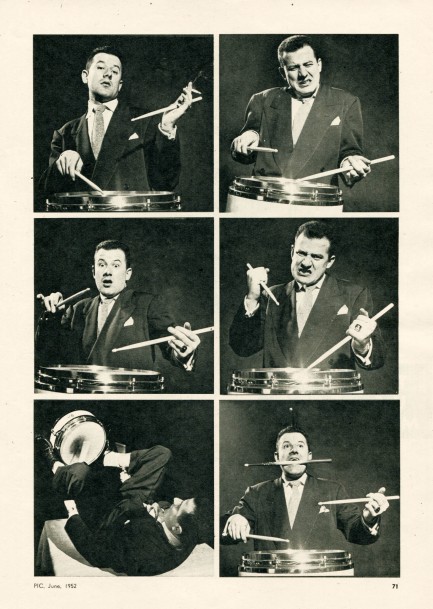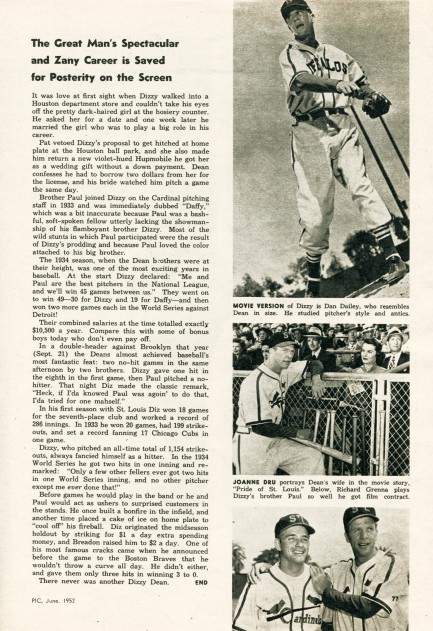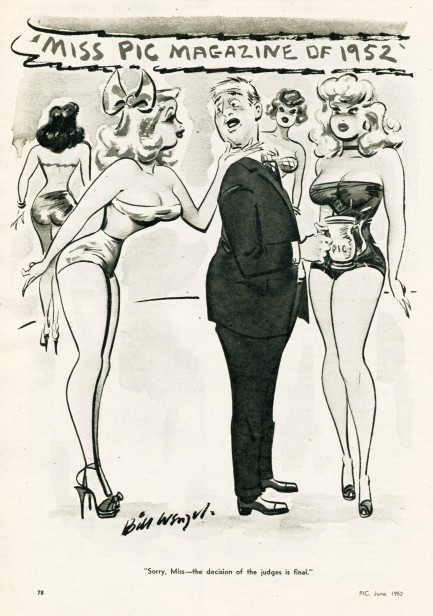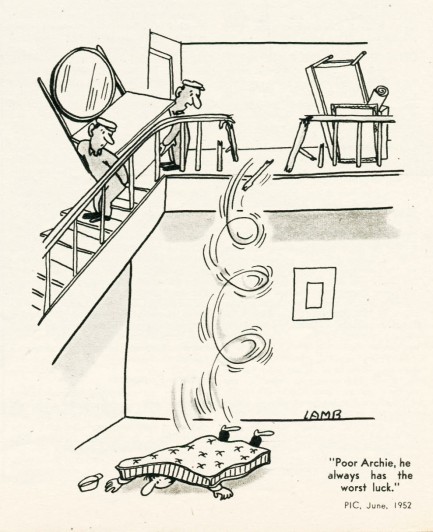 ---
Early Adam hadn't yet figured out the "skin" part of pulp's sin & skin formula.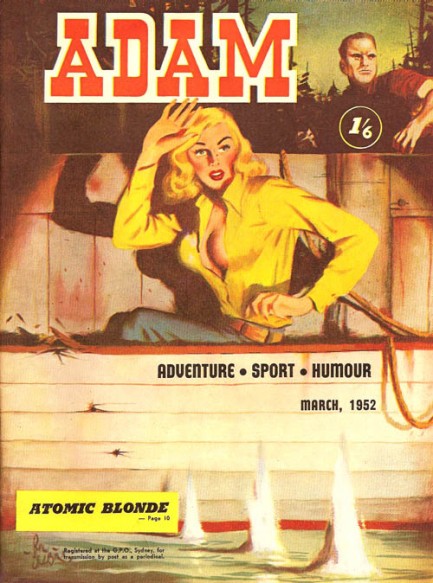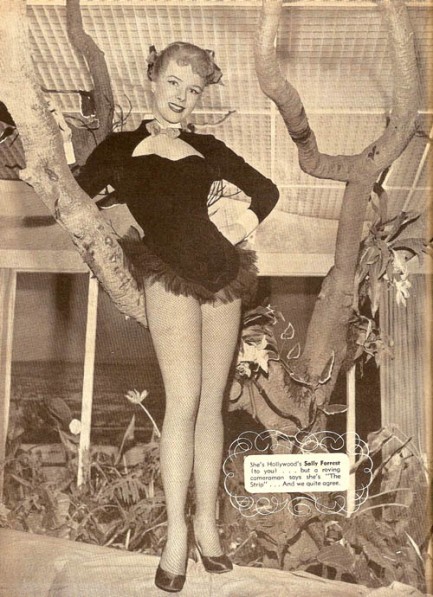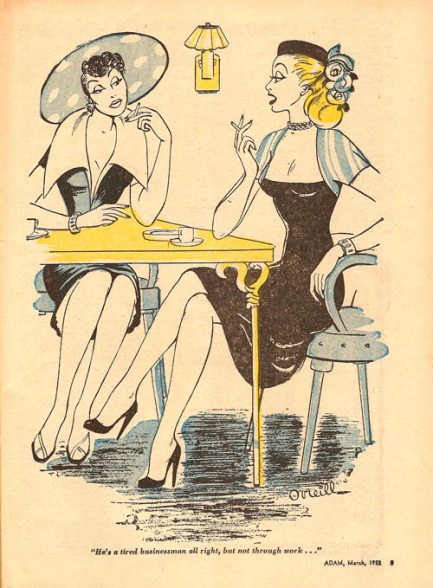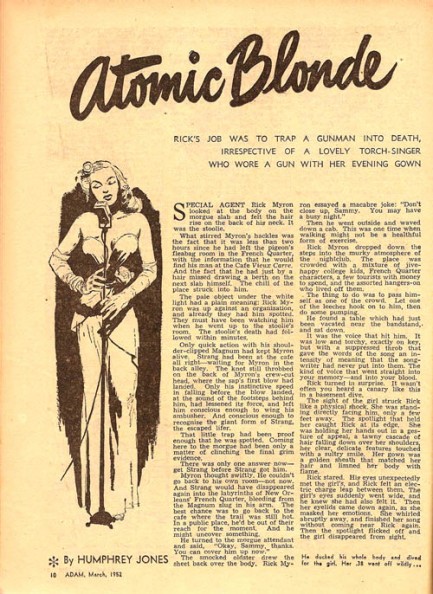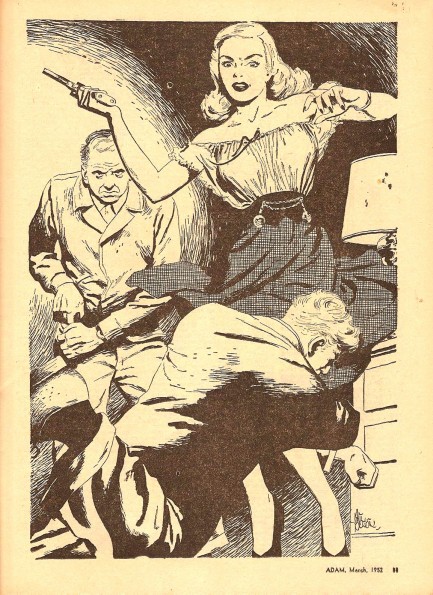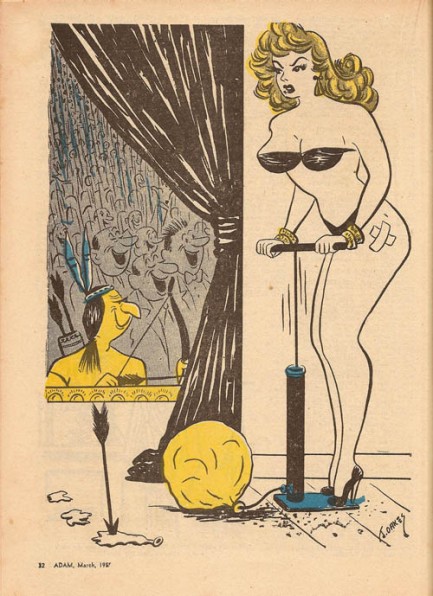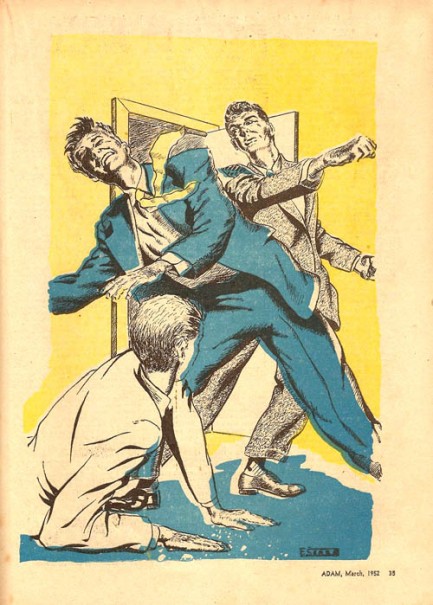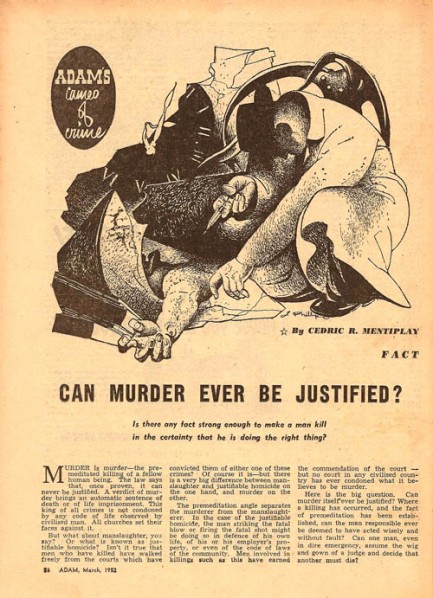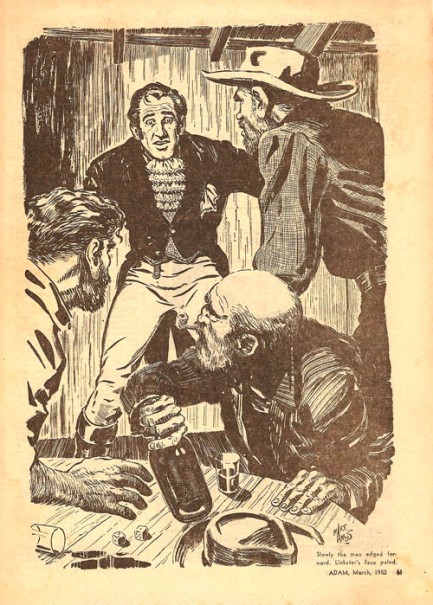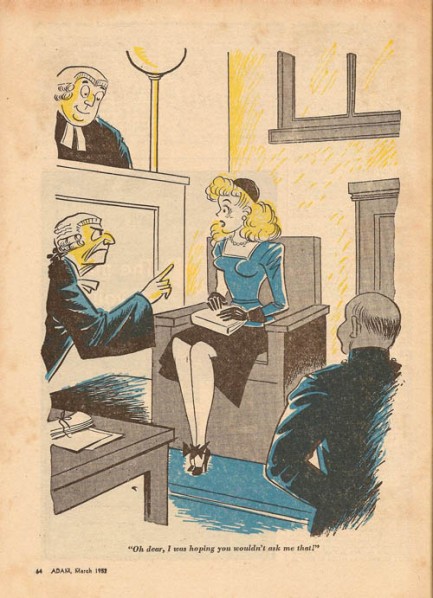 Above are selections from a March 1952 Adam magazine, with interesting cover art of a blonde being narrowly missed by several rounds of machine-gun fire. By the 1970s Australia's Adam was publishing pages of fully nude women, as you can see for yourself here and here, but in this early issue there's exactly one photograph—American actress Sally Forrest, who you see in panel two. Forrest is pretty much unknown now, but she appeared in notable films such Fritz Lang's noir While the City Sleeps, Joseph Pevney's horror flick The Strange Door, and Hard, Fast and Beautiful, which was directed by Ida Lupino, who as a woman director during the forties and fifties kicked open some of the doors that led to Kathryn Bigelow's Oscar win last night. More Adam magazines soon.
---