Gladiatorial combat is all fun and games until the gladiators decide you're the one who needs killing.
We've featured master fantasy artist Frank Frazetta a few times, so it seems only fair that we feature the yang to his yin, Peruvian born legend Boris Vallejo. Here you see his art on a promo poster for Naked Warriors, which is better known as The Arena, released this month in 1974 starring another legend, Pam Grier, along with occasional co-star, the lovely Margaret Markov. We've talked about the movie twice, shared its Italian and U.S. promo art, and shared rare promo images of Grier once or twice, or maybe even three or four times, as well as a beautiful centerfold of Markov. All of that imagery is worth a look.
Vallejo's art is a nice fit for a tale of enslaved gladiators pitted against each other eventually defying their sadistic masters to fight for freedom. He painted when Corcorde Pictures acquired the rights to the film from MGM/UA for a VHS release in 1988. Concorde/New World was formed and run by schlockmeister Roger Corman, and that explains the black wedges at the top and bottom of the promo. When you do things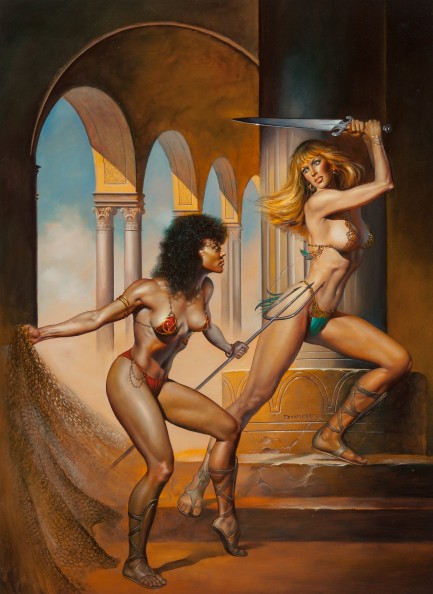 on the cheap as a matter of course like Corman did, tilting the art in an inelegant way to make the two figures fit a door panel format seems logical. We can imagine him: "Just lean the fucker left. Who cares about the blank spots?" And indeed, who does, really?
In addition to a great piece of art, as a bonus we've also uploaded some Arena production photos we found scattered around the internet over the years. Most of them were shot by Italian lensman Angelo Frontoni, whose work we've admired often. As it is a lusty sort of movie, some of the shots are a bit lusty too. We had these sitting about and didn't have a real good excuse to share them until today, so from the good old days of '70s sexploitation behold: Grier, Markov, Lucretia Love, Maria Pia Conte, Rosalba Neri, and others in barely-there gladiatorial gear—and sometimes less. We can't say the film is perfect, but it's definitely worth a watch.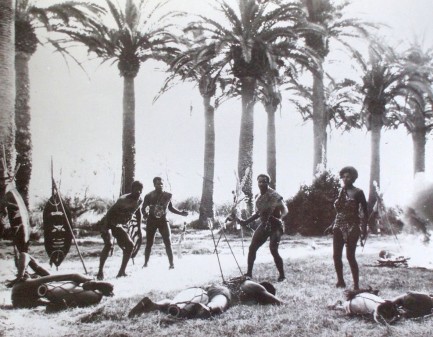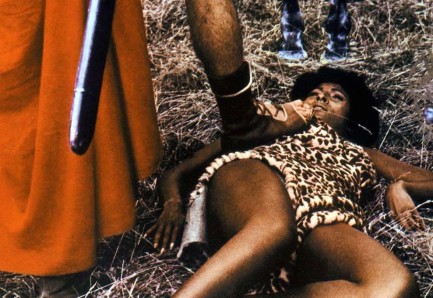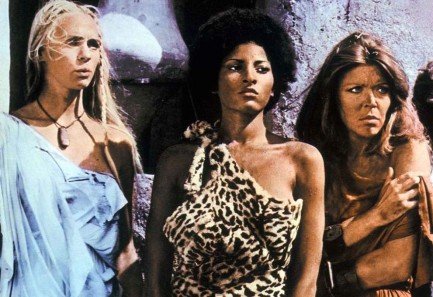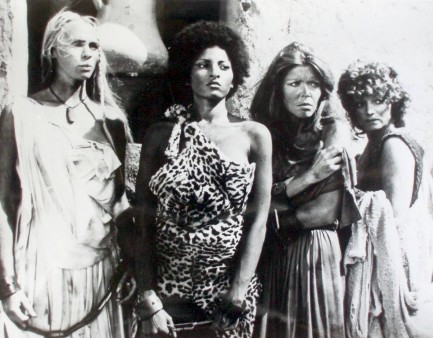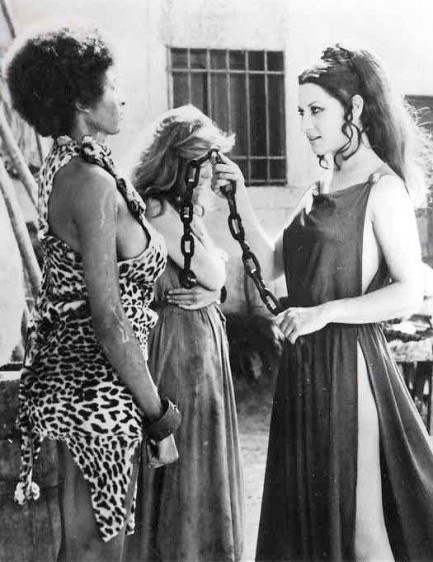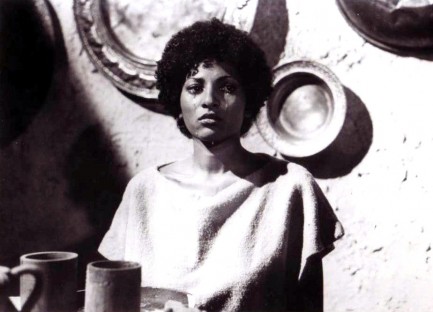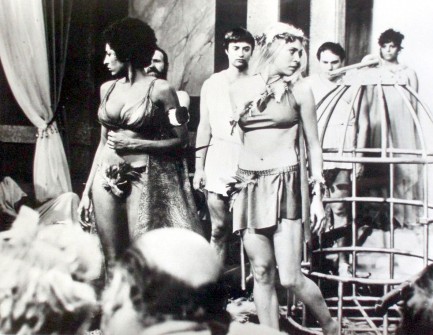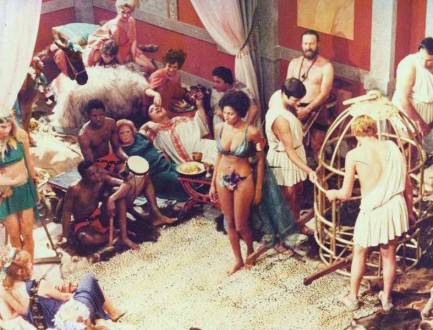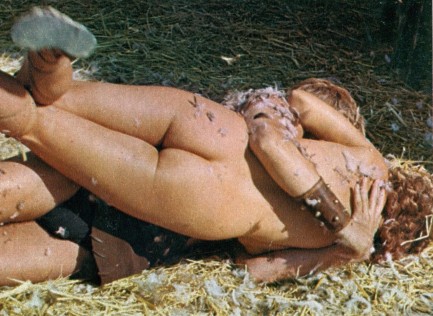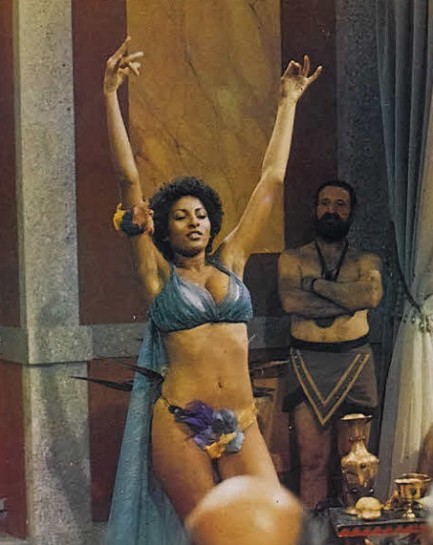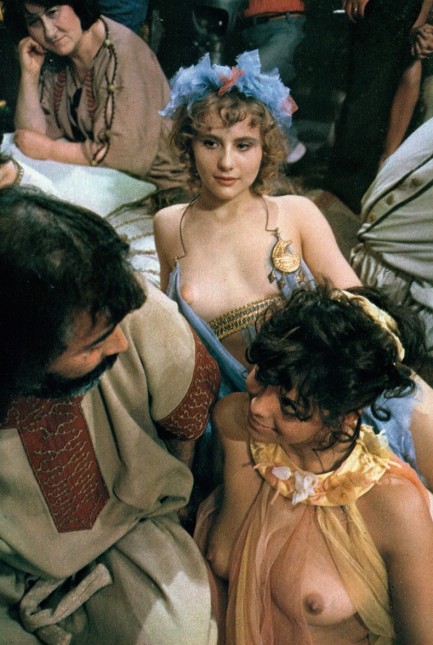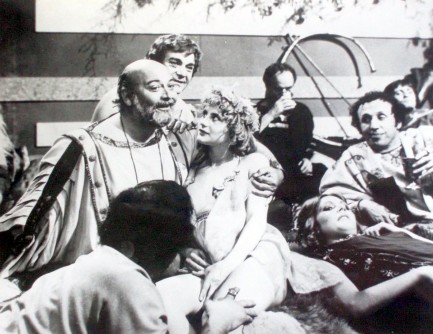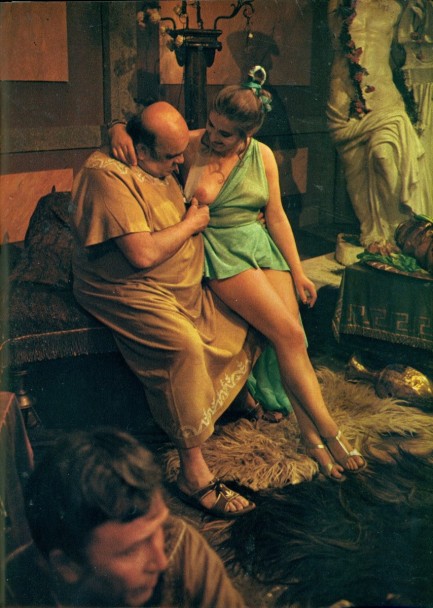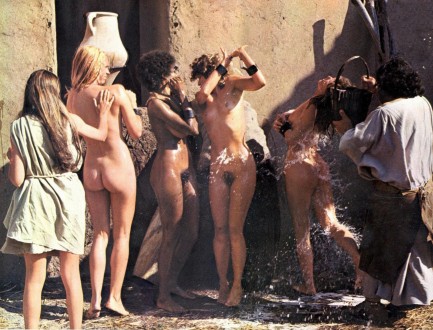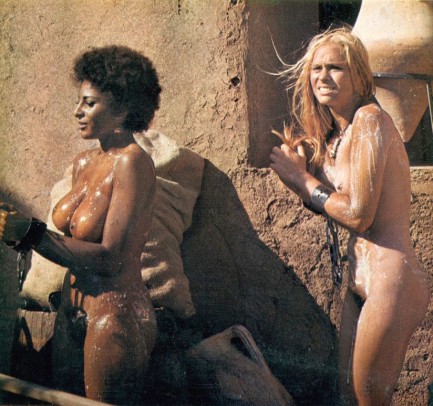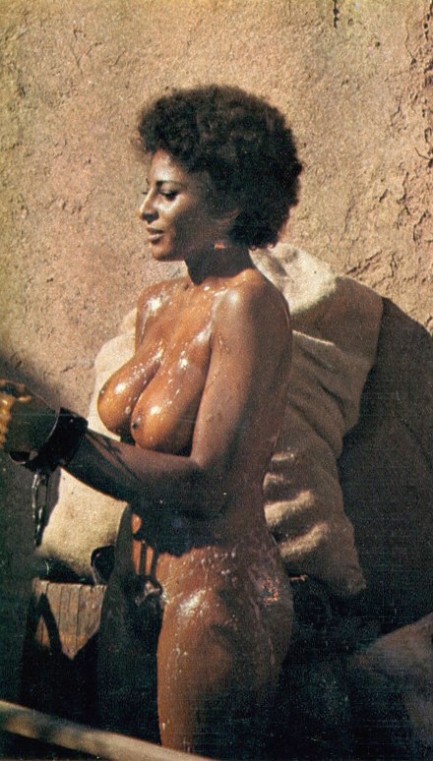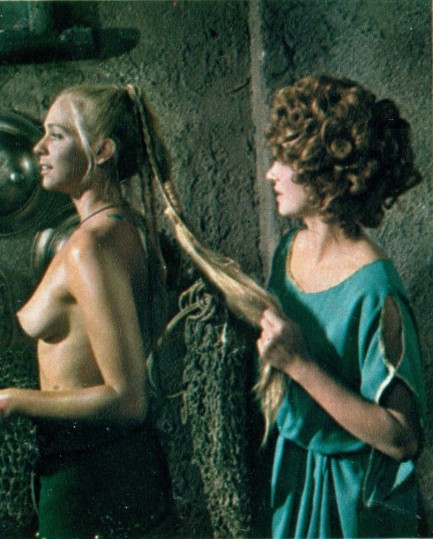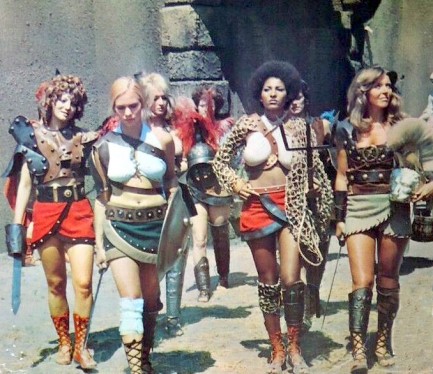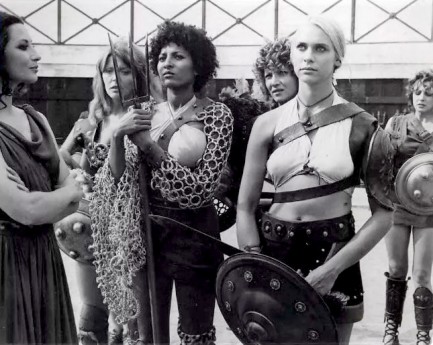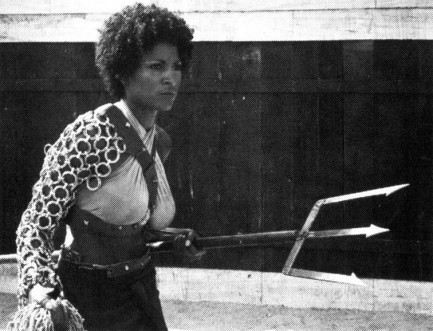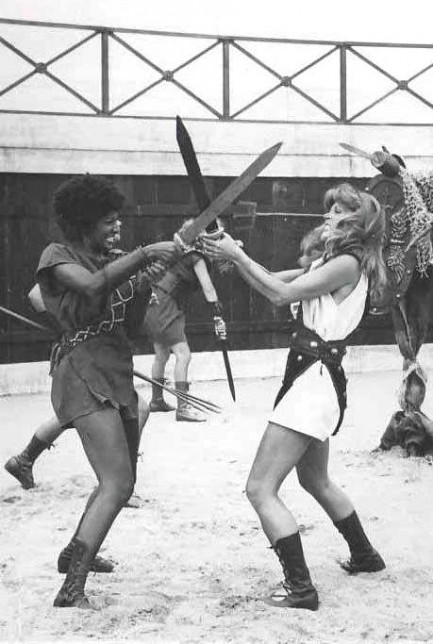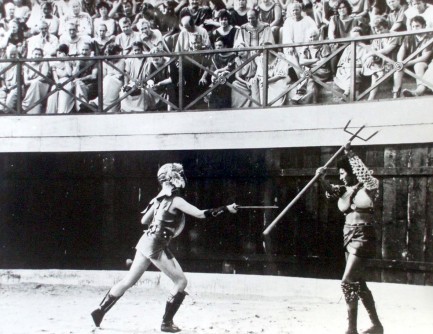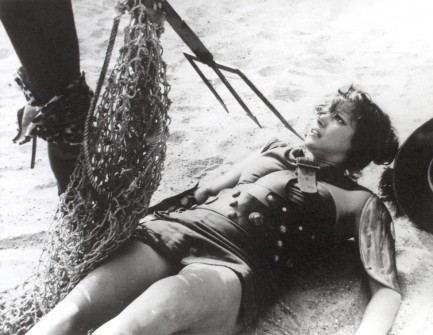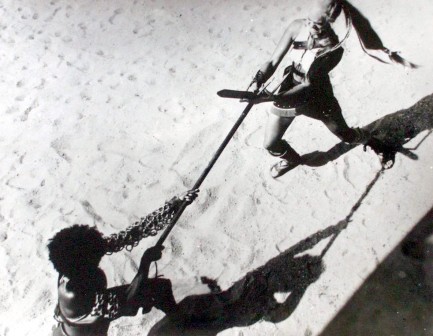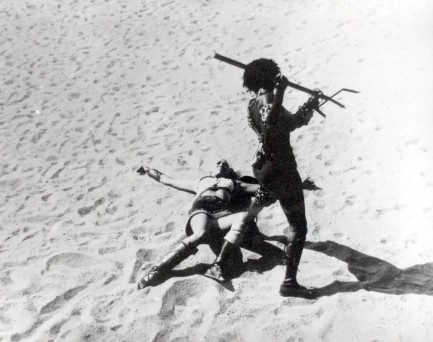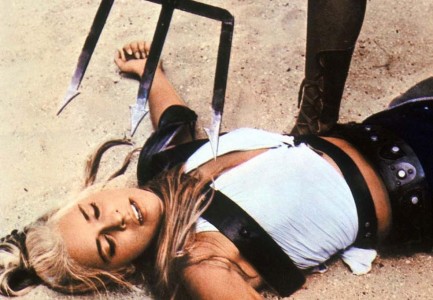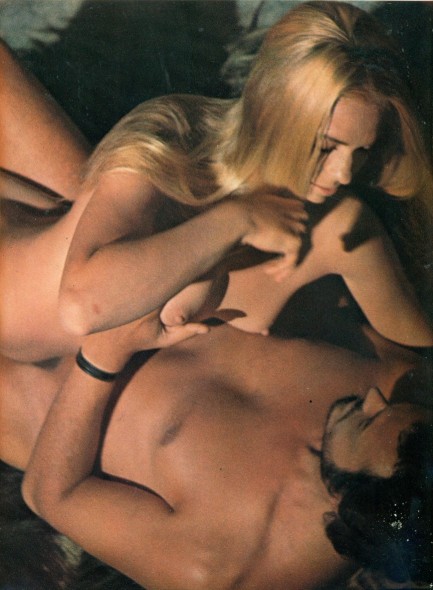 ---
For British movie lovers Continental Film Review was their ticket across the English Channel.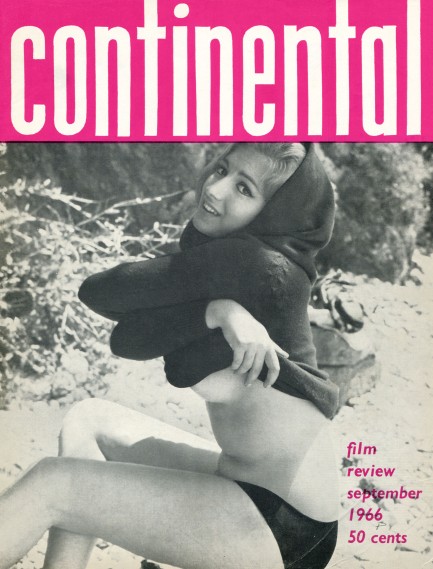 Continental Film Review was first published—as far as we can discern—in November 1952. We decided on that month because we saw a copy from February 1953 numbered Vol. 1 Issue 4, and the masthead said the magazine was published the first week of every month. CFR would go on to become one of Britain's most popular film magazines, exposing English language readers to the wide variety of foreign movies being made across continental Europe. The above issue appeared this month in 1966 with cover star Maria Pia Conte, and numerous film personalities inside, including Vanessa Redgrave, Alan Bates, Rossana Podesta, Evi Marandi, and more. We have other issues we'll get around to sharing at some point. In the meantime see more here, here, here, and here.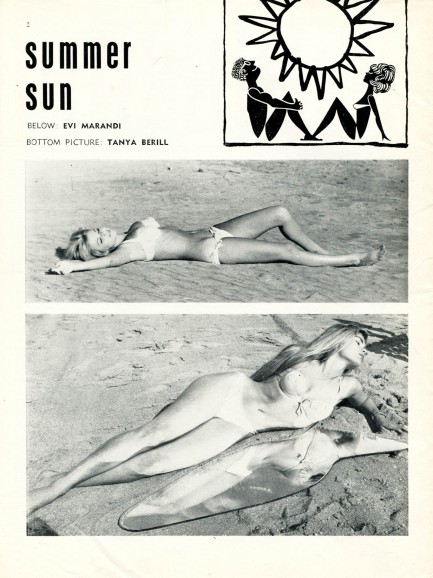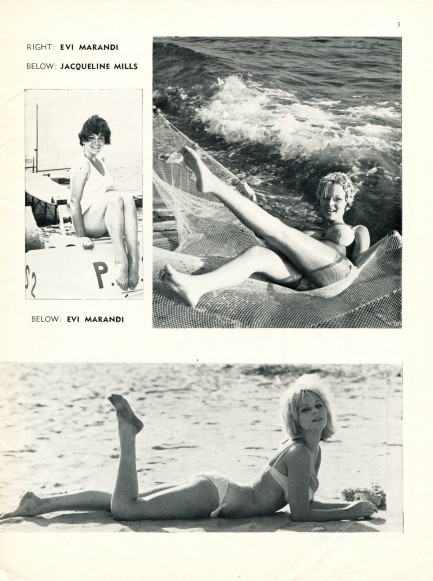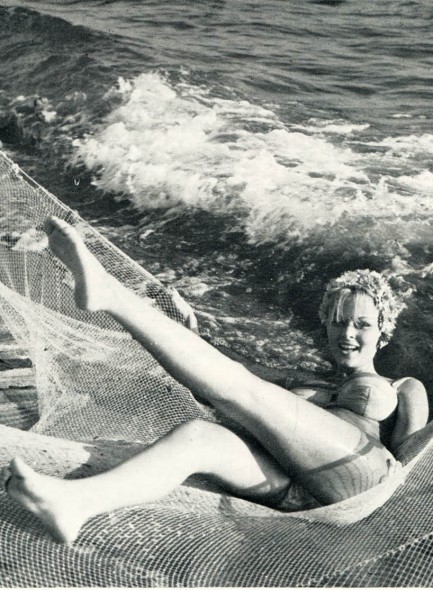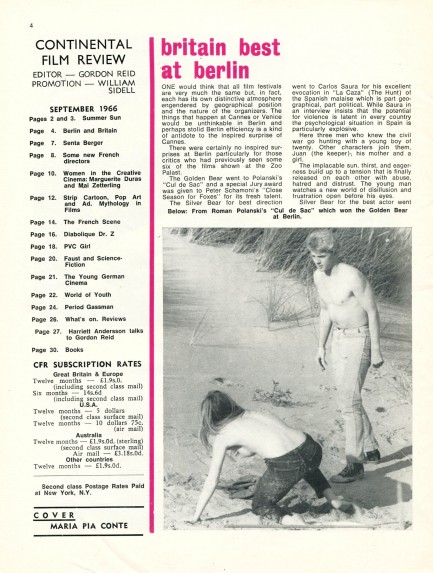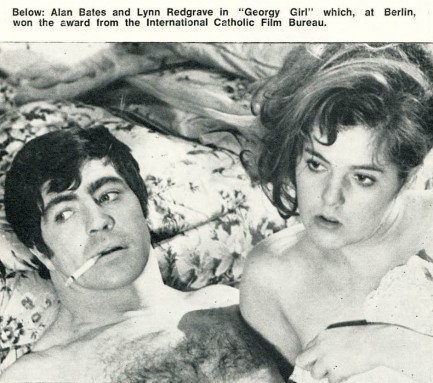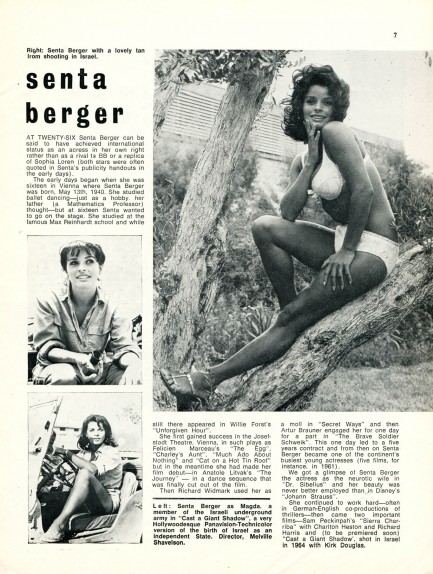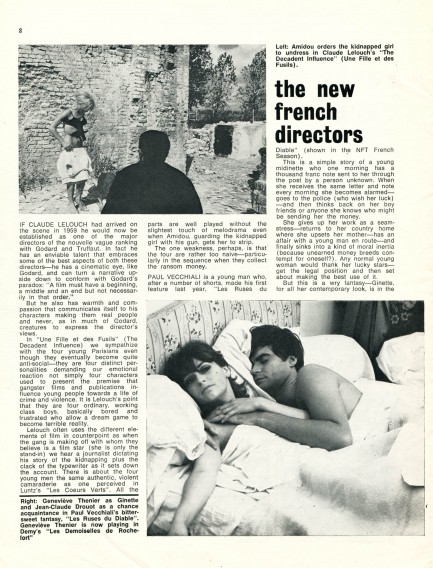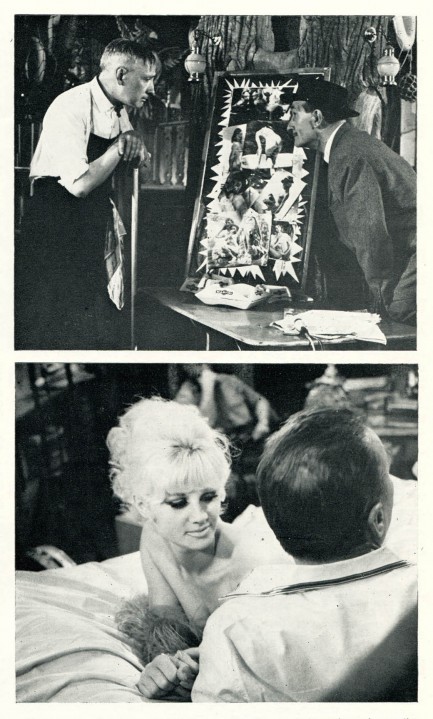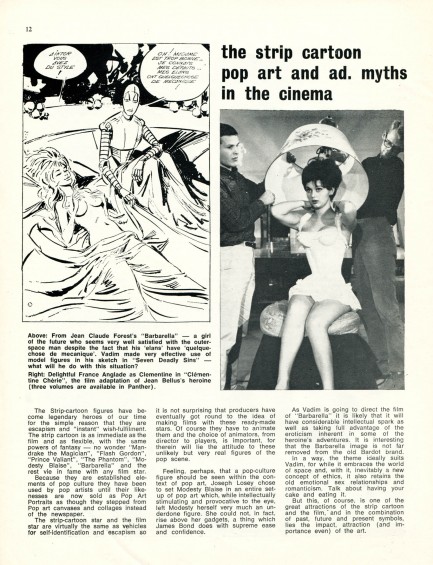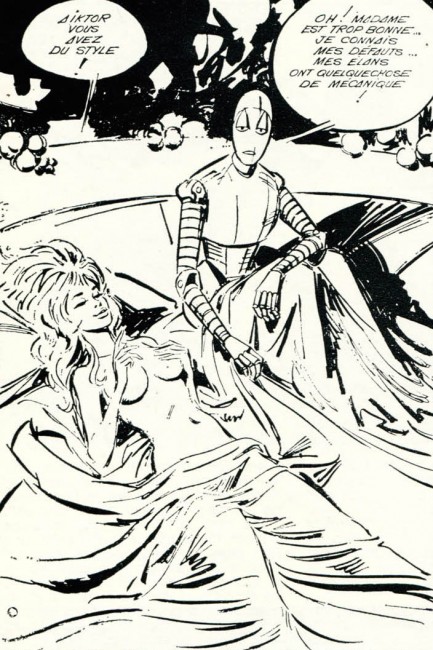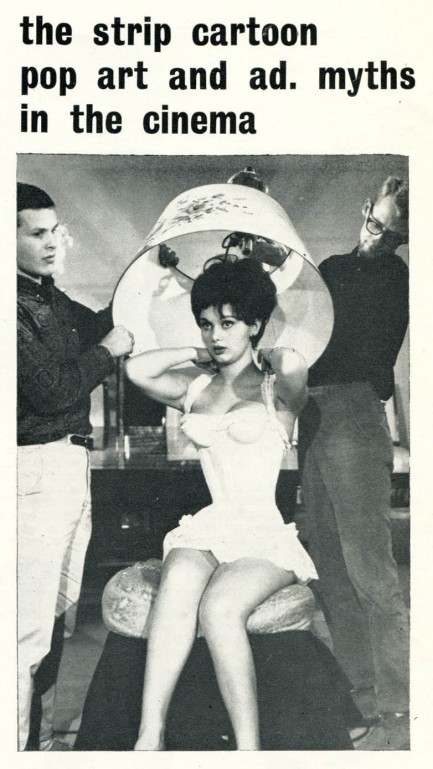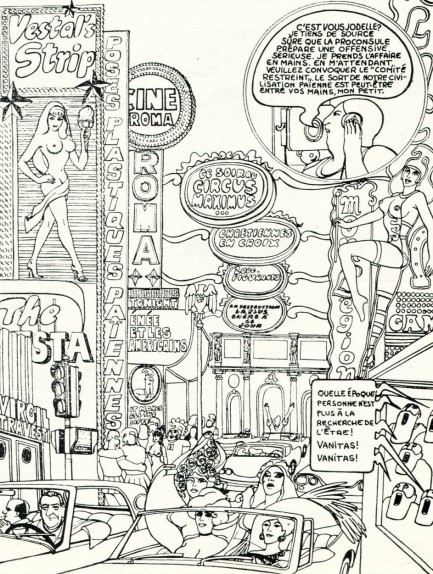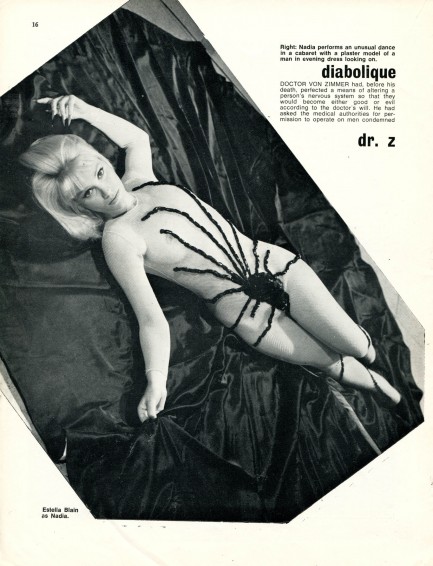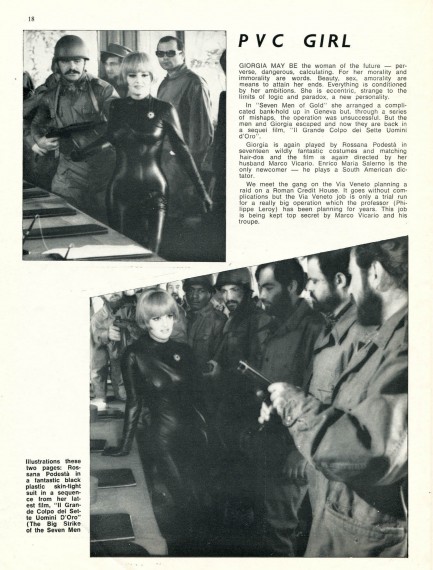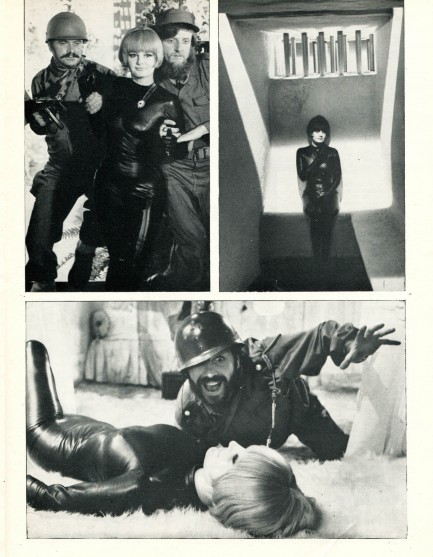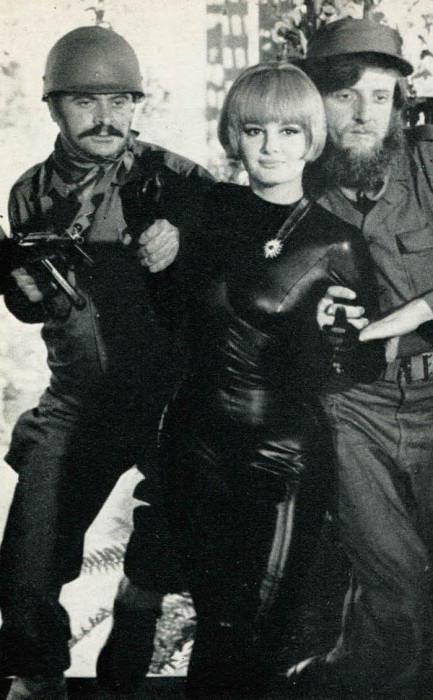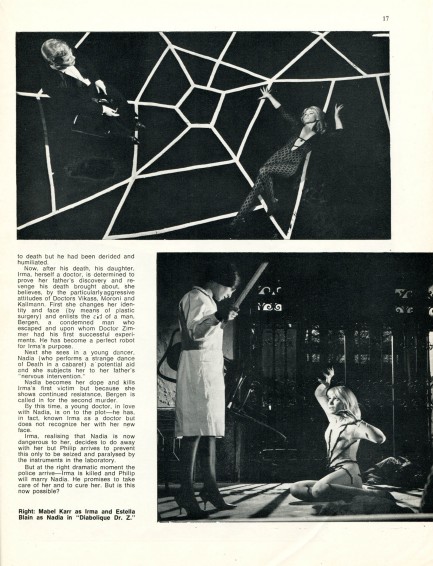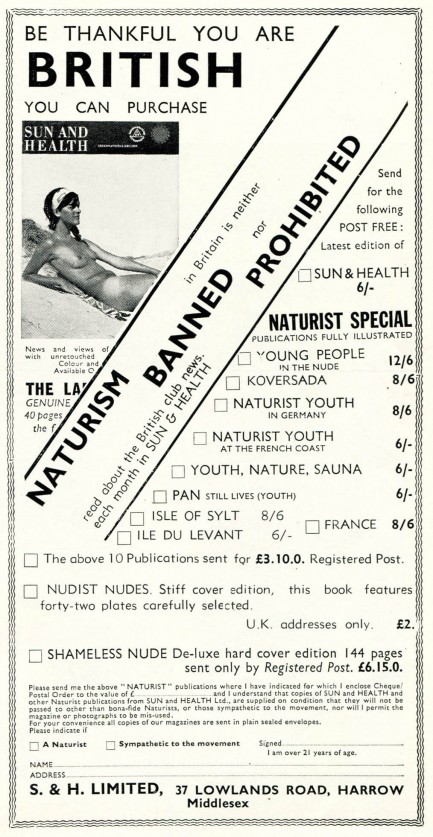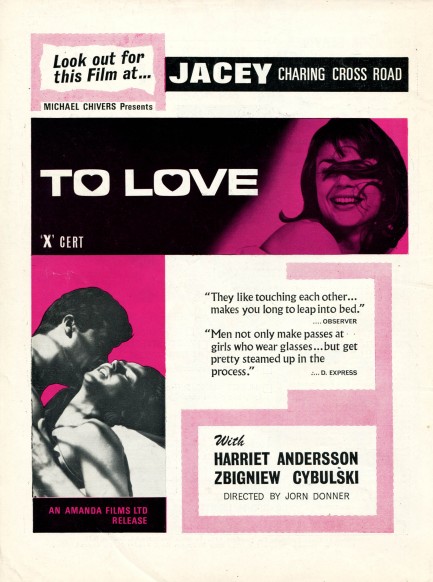 ---