She's a mean green fighting machine.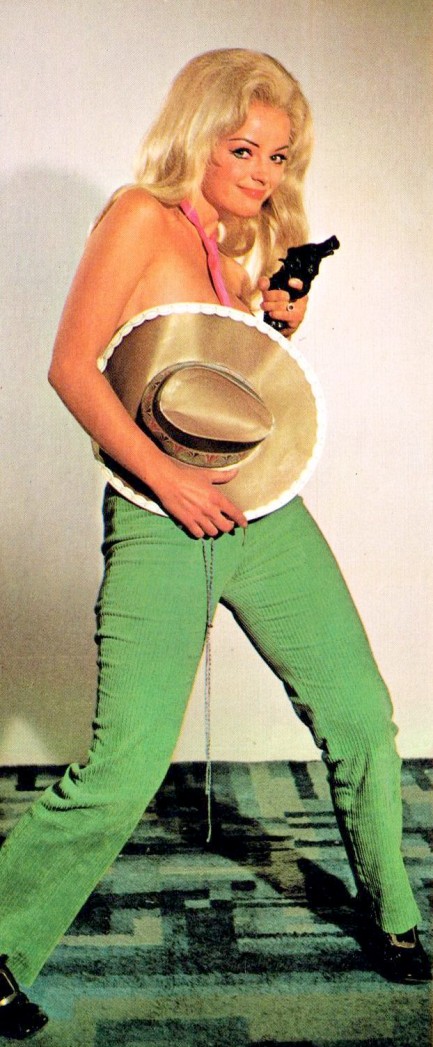 This photo shows German actress Renate von Holt, who appeared in a grand total of four films during her short cinema career, including Heißer Sand auf Sylt, which we wrote about here. The shot came from the West German magazine Caballero, and according to those folks von Holt was in reality Baroness Renate von Holzschuher. We checked it out and the gents at Cabellero are correct. She was minor royalty, a famed presence in society circles, a denizen of the hottest nightspots in Europe, fluent in six languages, and for ten years the companion of Prince Johannes von Thurn und Taxis. Even royalty can become obscure with the passage of time, though. There isn't much on von Holt even on German sites. Well, we're happy to raise her profile. The photo is from 1968.


---
There's nothing like a summer romance to make an old man feel young.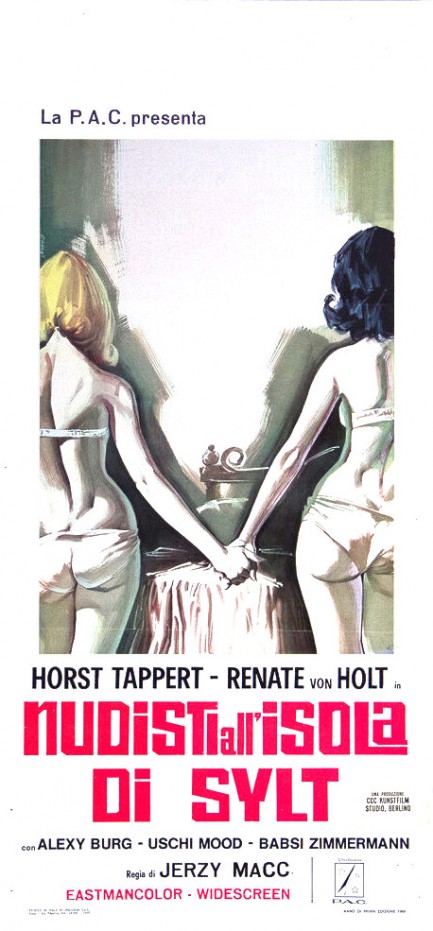 This poster for Nudisti all'isola di Sylt was made for the Italian run of a West German movie called Heißer Sand auf Sylt, known in English as The New Life Style (Just to Be Love) and Naked and Free... The New Life Style. It's about a group of hipsters who head to the British seaside for some partying, drugs, and good clean promiscuous sex. The group is surprised when Renate von Holt hooks up with middle aged square Horst Tappert and the two hit it off. Their romance is genuine and idyllic, but Tappert doesn't like von Holt's friends, and they don't like him. Eventually the counterculture clique is exposed as shallow and uncaring, but at the same time von Holt's and Tappert's May/December romance starts to develop generational cracks.
The movie makes attempts at comedy, but the plot is mostly serious, and comes with a moral: youth will reject what it's offered in favor of kicks and thrills. Pretty obvious. The point is really to show lots of skin. That skin is notable because the women are uniformly gorgeous. Von Holt, Babsi Zimmermann, and Uschi Mood are major beauties. There's also a quick peek at Solvi Stubing, who later became more famous than all of them. This roster of lovely women is the only reason to expend any time here (though Jake la Motta and Rocky Graziano appear in the U.S. version, which could be a draw for boxing fans). Nudisti all'isola di Sylt doesn't have an Italian release date, but it premiered in West Germany today in 1968. Von Holt, Zimmermann, Mood, and Stubing appear, in that order, below.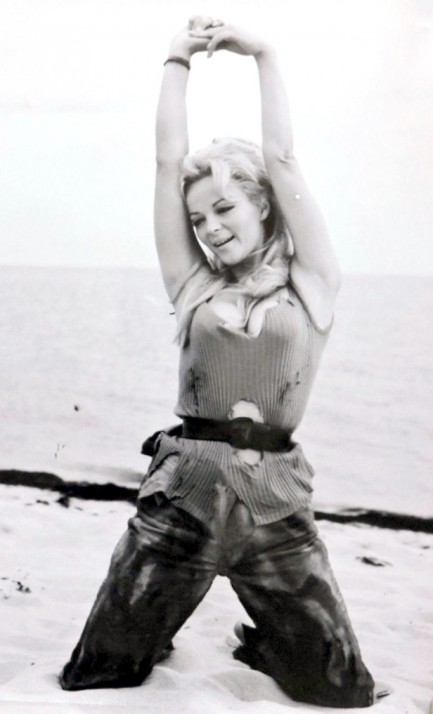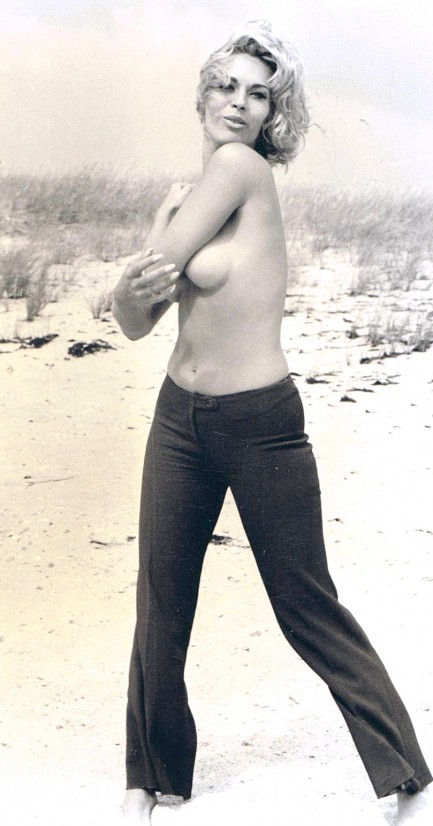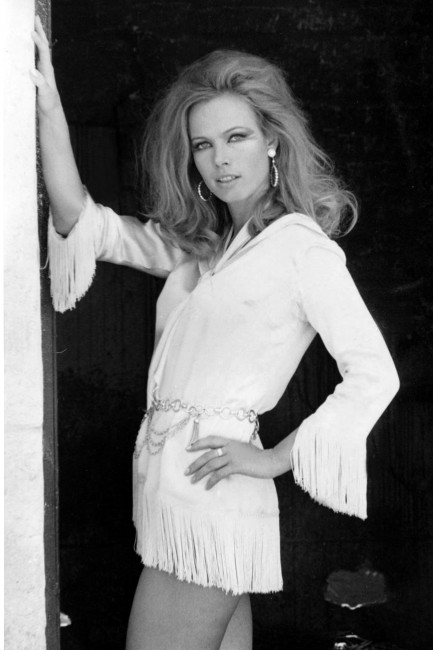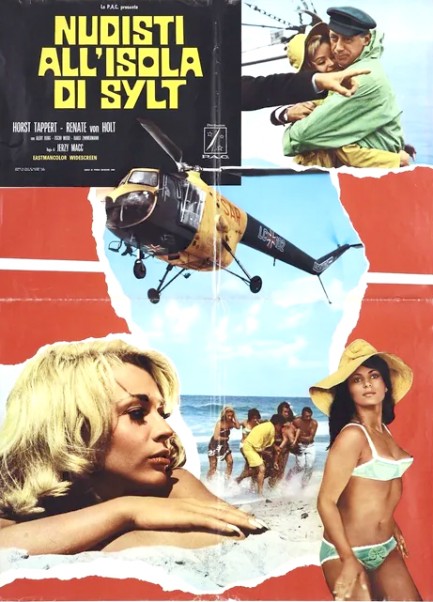 ---