In Casablanca no other place compares.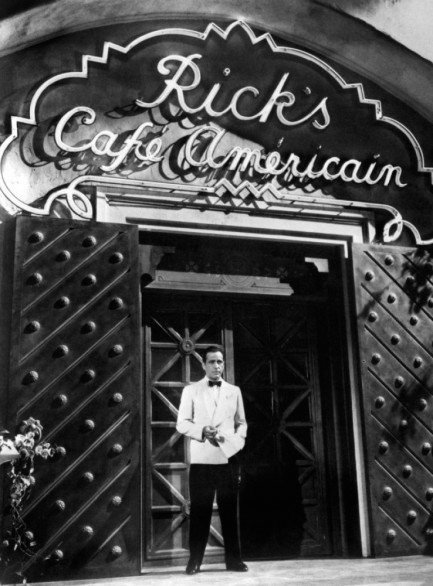 We're back in the house today—Casablanca, that is. Several days ago, on the film's Italian premiere date, we showed you some Italian posters, and today, on its U.S. premiere date, we're taking a close look at possibly the most famous fictional bar in cinema history—Rick's Café Americain. Casablanca is one of the greatest films ever made, and it's fair to say Rick's was a supporting character. Filmgoers of 1942 found themselves steeped in its otherworldly Moroccan atmosphere, as scenes were staged in its courtyard, dining room, gambling room, at its lively bar, and in Rick's roomy upstairs office and personal living quarters. We've never confirmed this, but we suspect one third of the film occurs inside Rick's Café. We have photos of every area we could find of this iconic and exotic "gin joint"—as Bogart cynically describes it—and we even turned up a blueprint.
You'd be tempted to think bars like Rick's exist only in film, but you'd be wrong. We've been to places that have exotic architecture, excellent food and drink, lively musical entertainment, well dressed international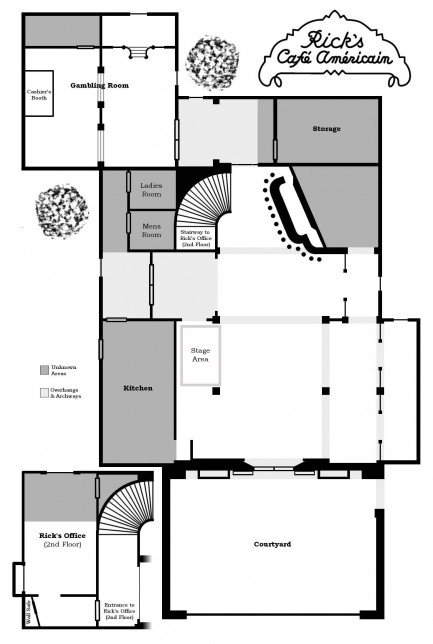 clientele, and the aura of being in the middle of a spy caper. The decadent colonial bar Abaco, located in Palma de Mallorca, comes immediately to mind, as does the supper club Meson Pansa Verde in Antigua, Guatemala, where they have live jazz in a converted wine cellar and a friend of ours once famously pushed his date into the pool. We've been to Rick's-like places in Mexico, the Caribbean, the Greek Islands, and, appropriately, Morocco, in both Fes and Marrakech (we're not fans of the Rick's that currently operates in Casablanca—same name, very diminished feel). But magical places do exist, which means even if Bogart's beloved café was never real, having those types of nights is possible. We recommend making it your mission to seek them out.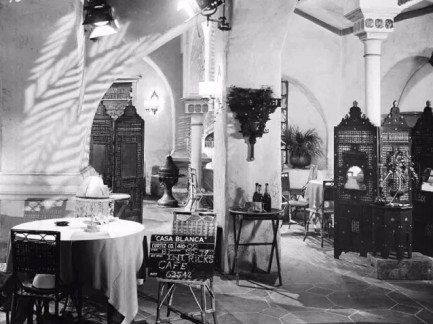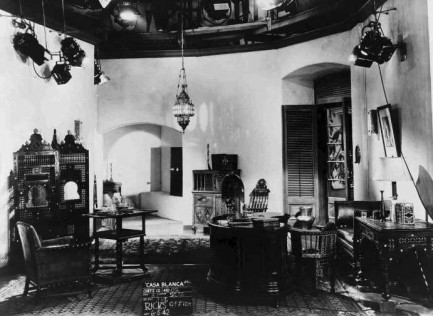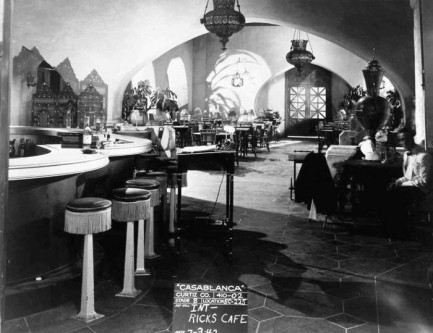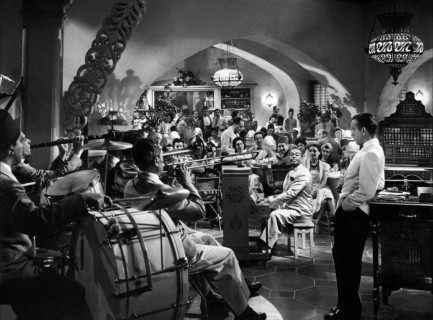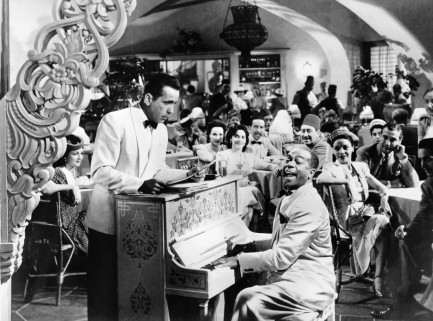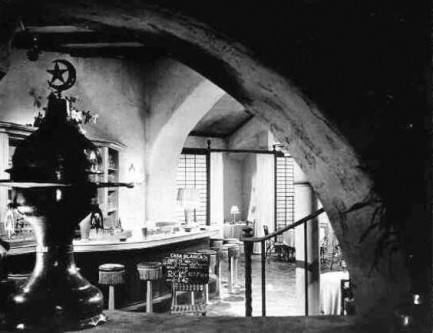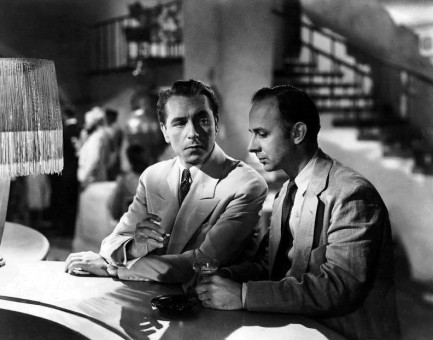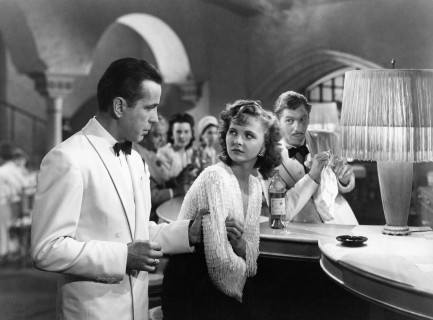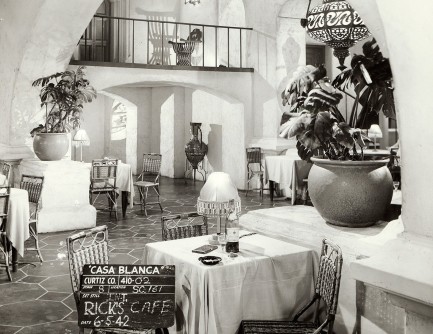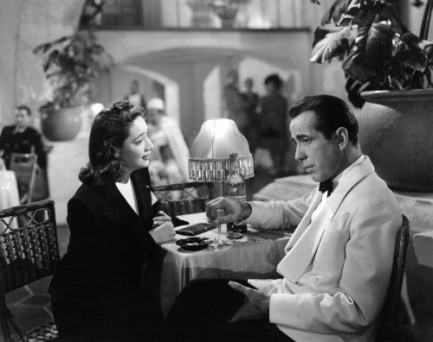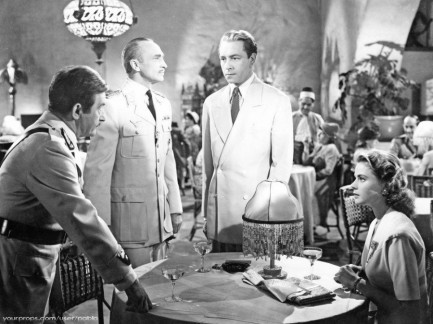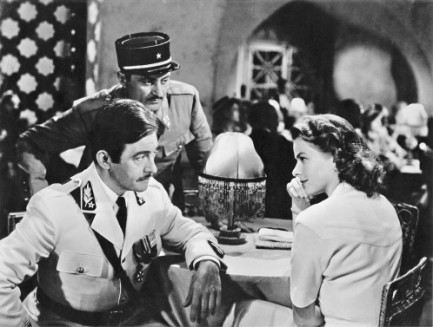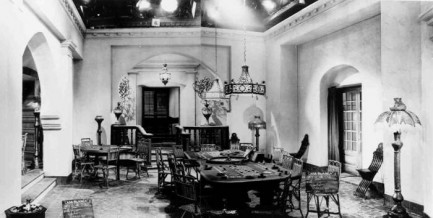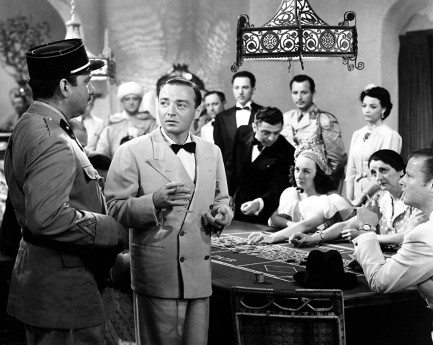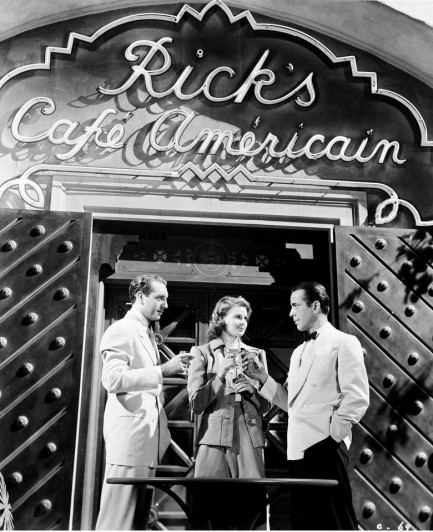 ---
Romance between two musical geniuses hits a few unexpected sour notes.
Classical musicians separated during the chaos of World War II are reunited in New York City, but the woman neglects to mention to her fiancée that she's acquired a lover and sugar daddy who happens to be a world renowned composer. Bette Davis gives a confident turn as a gifted and successful pianist, while Paul Henreid as her cellist fiancée and Claude Rains as the jilter lover are both excellent. The latter two actors also featured in Casablanca, and Deception bears some similarities to that earlier film in two ways—Henreid is lost during war and presumed dead, leading his love to turn to another; Rains is a caustic smartass, something he does really well.
Another aspect of Deception we enjoyed was how much work went into making Davis and Henried perform like master musicians. In Davis's case, she fakes it on piano just long enough to pass the eye test, while Henreid had a hidden cellist insert his arms through a modified jacket and play the parts blind. It's an, um, deceptively simple solution that worked perfectly. Deception didn't perform well at the box office when released in 1946, but time has been kind to it, and criticisms have waned. At the very least you may want to watch it to get a gander at Davis's spectacular loft apartment.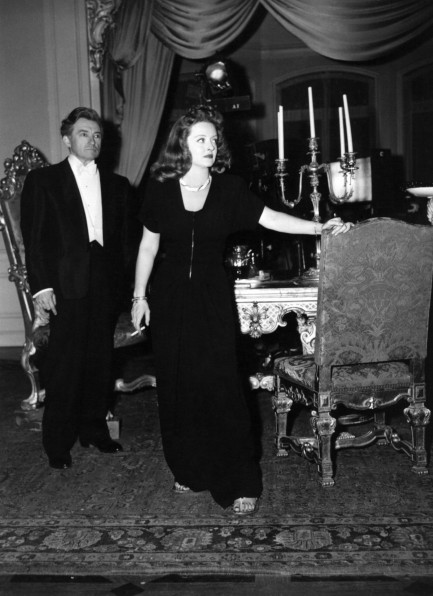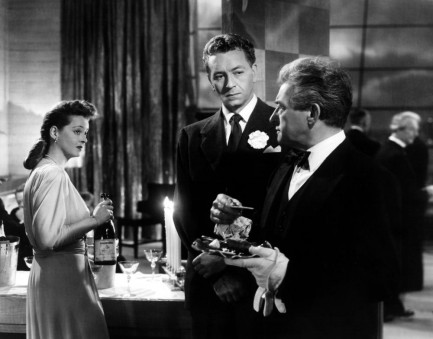 ---
The fundamental things apply.
Here's something nice we ran across on an auction site. It's a piece of sheet music for "As Time Goes By", which is a song written by German composer Herman Hupfeld and sung by Dooley Wilson's character Sam in 1942's Casablanca. The tune is inextricably identified with the film, but it was actually written for the 1931 Broadway show Everybody's Welcome, where, in its complete form, it becomes clear the song is just as much about stress as about romance. You wouldn't know that of course, because you don't know the lyrics—really, who does? But today's your lucky Monday—you can brush up on the words here. Just remember these two music fundamentals: if you sing, please do so from the diaphragm; and if you sing badly, blame it on booze.
---