*psst* I want you to stick your finger in my handhole, only I don't really mean finger or handhole.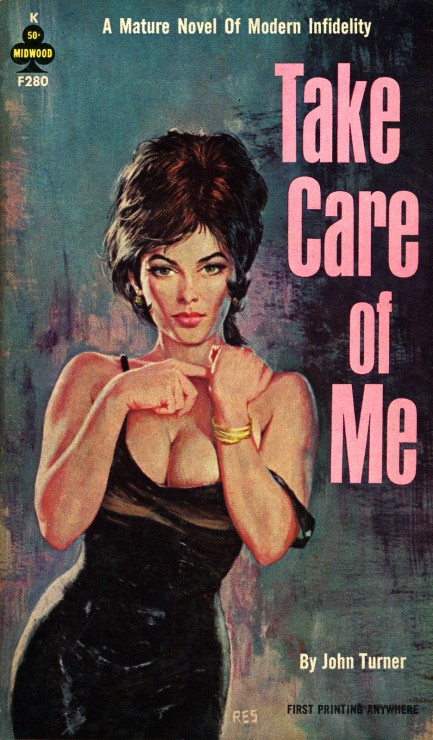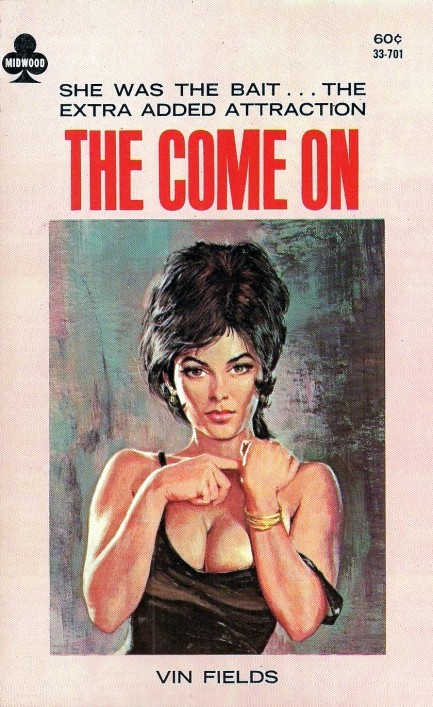 The iconic sleaze publisher Midwood Books uses Robert Schultz art twice on covers for John Turner's Take Care of Me and Vin Fields' The Come On, 1963 and 1966 respectively, in which a woman makes clear in her not-so-subtle way what's on her mind. You can make a case that she's not actually simulating sex with her hands. We won't make that case though—we think the slight mispositioning of her finger merely provides enough wiggle room to deny the undeniable, probably a necessary precaution during an era when publishers were occasionally hauled into court on obscenity charges. We think this is a pretty daring piece of art.
---
The score was never in question. I'm a 10, and you're a zero.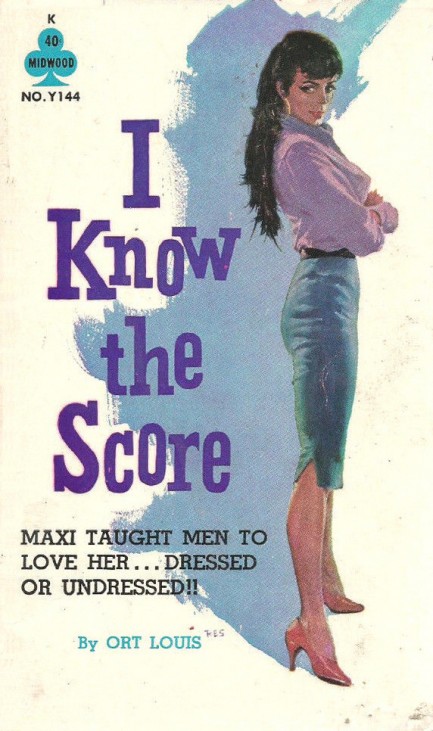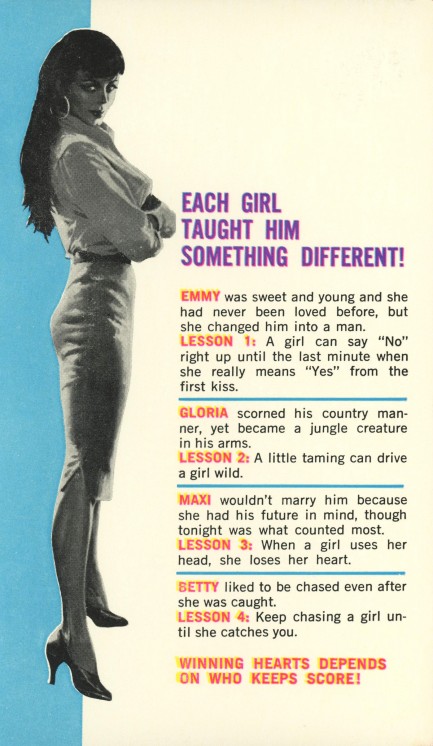 Above, a nice Robert Schultz cover for the 1962 titillation novel I Know the Score, written by the curiously named Ort Louis. Surely Ort is a pseudonym, one that sounds like the noise a hungry seal makes, however he's also credited with 1963's The Pleasure and the Pain, and wrote for crime magazines such as Manhunt. So maybe he's a real person. We'll keep an eye out for more info.
---