And life flows along with a smile and a sarong.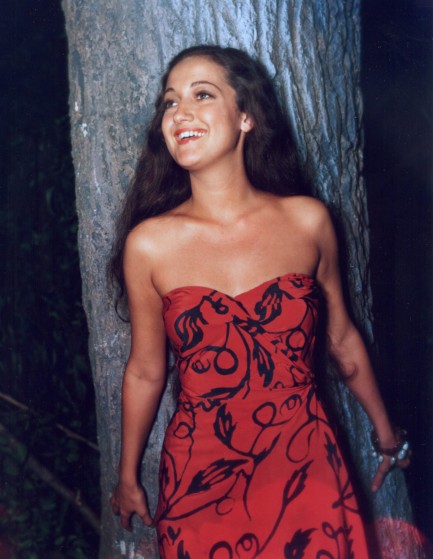 American actress Dorothy Lamour, who we shared a nice promo photo of back in 2011, changed onscreen fashion with a constant array of sarongs that caused her to be dubbed "The Sarong Queen." She first wore one in 1936's The Jungle Princess, and from there donned the distinctive garment for Her Jungle Love, Road to Singapore, and a score of other movies. This shot was made while she was filming the John Ford adventure Hurricane. Parts of the production took place on Tutuila Island in American Samoa, which is why some sources say the photo was made there, but it was really shot on Santa Catalina, in the Channel Islands off California. It dates from from 1937.


---
Avon turns over a new Leaf for a Maugham classic.
Above, pulp art treatment for W. Somerset Maugham by Avon Books for its Modern Short Story Monthly line. The Trembling of a Leaf was a collection of six tales set in Samoa, Tahiti and Hawaii, and dealing the essential incompatibility of colonial Europeans to island life, and a bit about the nature of travel, something Maugham would return to for his immortal novel The Razor's Edge. It was originally published in 1921 with a more conservative cover, and Avon produced this sexed-up edition in 1946.

---