Everybody who was anybody was fair game in Harrison's Hollywood.
In independent journalism there's a battle raging at all times, as those with power attempt to intimidate the press, make its work difficult, control its narrative, restrict its access, redefine what constitutes journalism, or even cast individual members of the press as public enemies. It's a battle that never ends. Confidential magazine was an important soldier on the journalistic battlefield. For ages anything that appeared in Hollywood gossip magazines was carefully crafted and groomed by the studios, which maintained power by denying access to all but officially accredited press outlets.
Maverick publisher Robert Harrison was a visionary who realized the public would open their wallets and pay for the lurid truth—even if the rush to get startling scoops meant the truth was sometimes only half-correct. Confidential appeared in 1952, and had the studios quivering in their boots by 1954. The issue you see here came later, this month in 1963, in what is acknowledged as the magazine's later, tamer period, a defanging that came about thanks to numerous lawsuits launched by Hollywood stars, backed by powerful California politicians.

Confidential still managed to entertain, even if its stories were of a less invasive nature than before. But notwithstanding the new rules of engagement, some targets received particularly scathing treatment. Liz Taylor and Richard Burton were among them. The magazine says their legendary affair on the set of Cleopatra began as a studio publicity stunt, which backfired when Taylor actually fell for Burton—and into his bed. That may be true, but failure can be relative. On one hand Taylor's squeaky clean image was ruined forever, but on the other the story of her affair generated immense amounts of free press for Cleopatra.
Other celebs who get cooked on the rotisserie include Joan Collins, Anthony Newley, Rex Harrison, Vince Edwards, and pioneering trans entertainer Christine Jorgensen. The magazine also tackled the issue of street prostitution in New York City and an epidemic of glue sniffing among American teens. We have a set of scans below and—stop us if you've heard this before—an entire tabloid index with thirty more posts about Confidential, to be found here.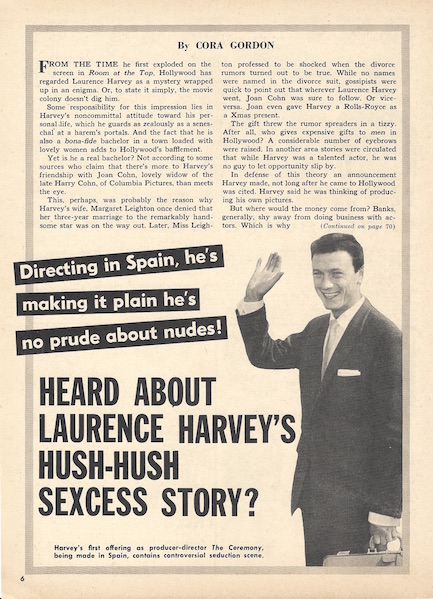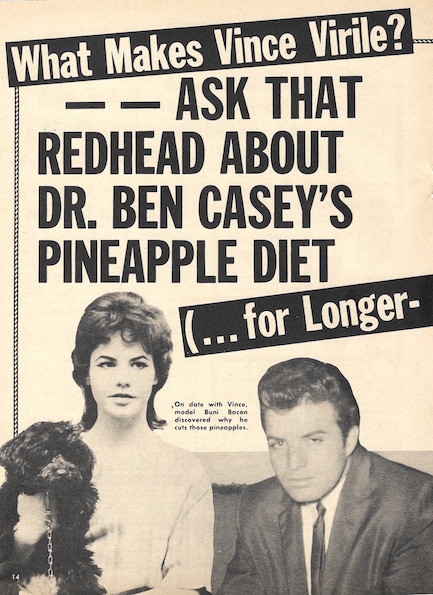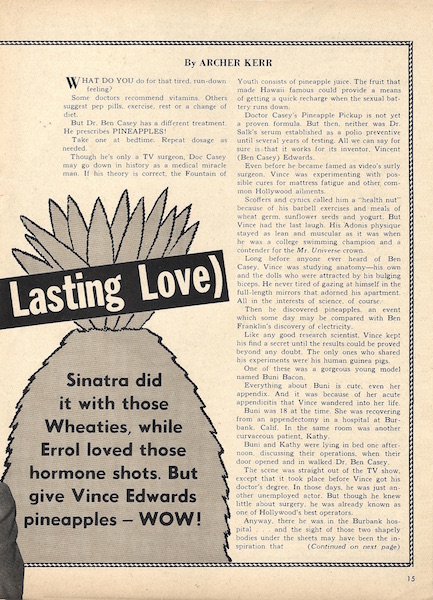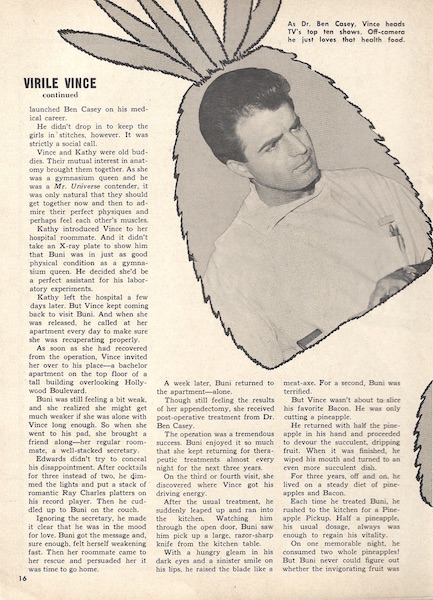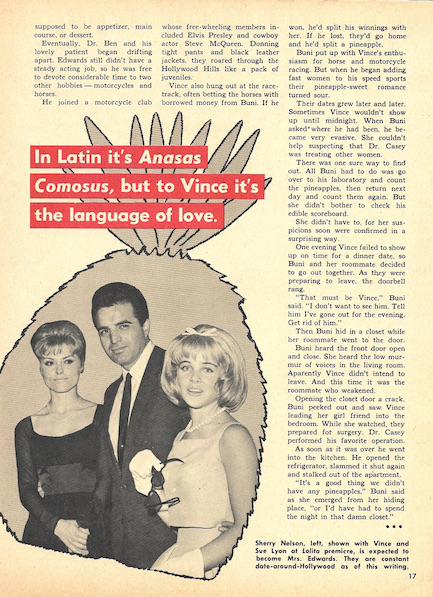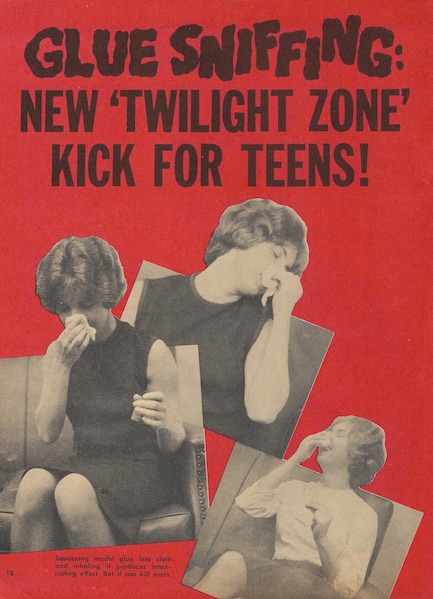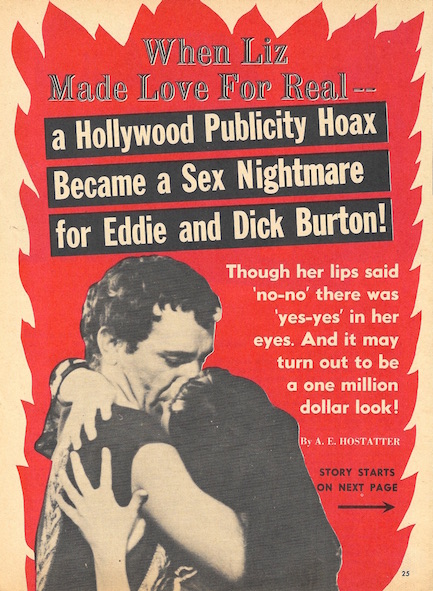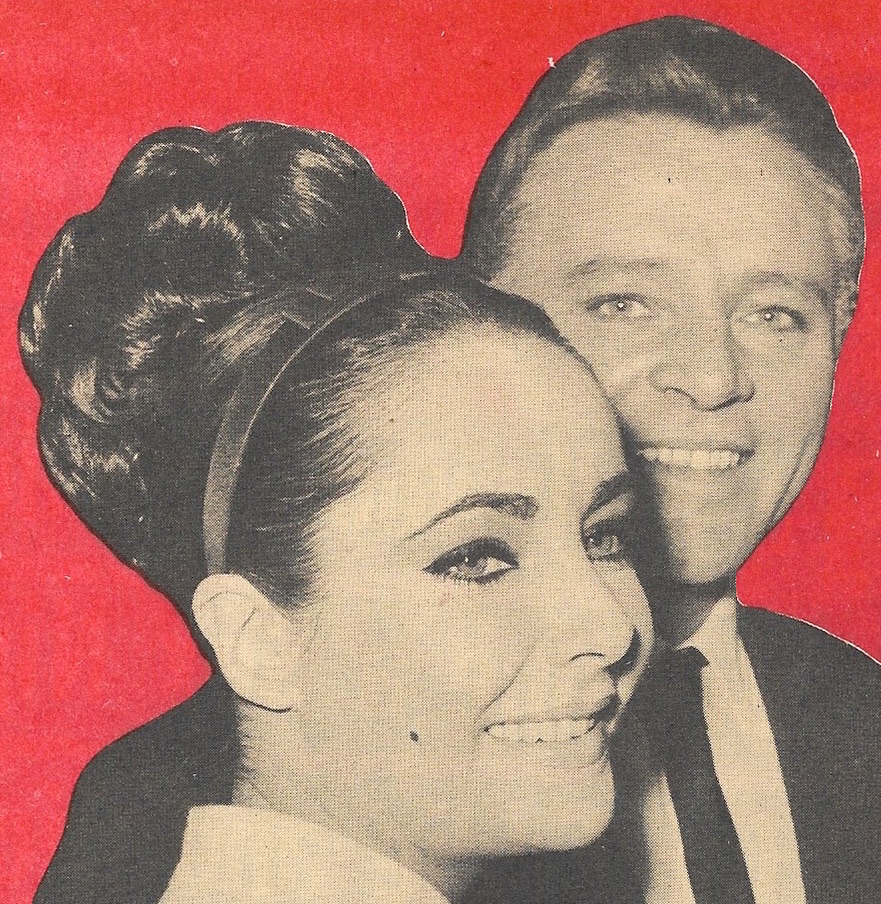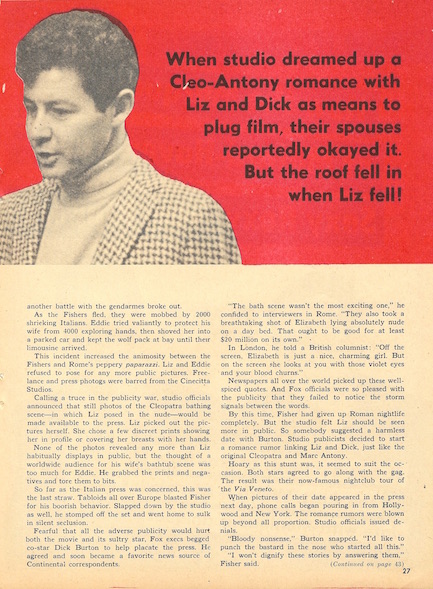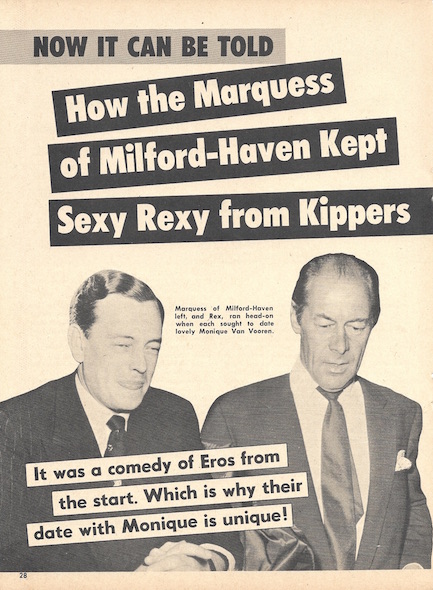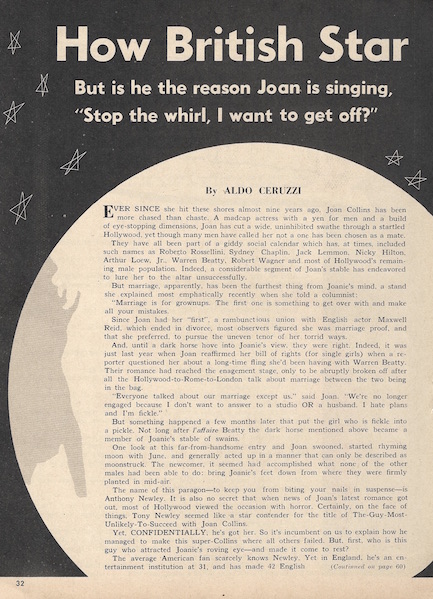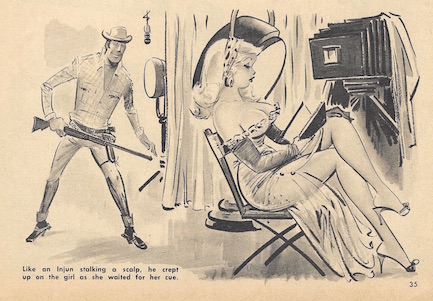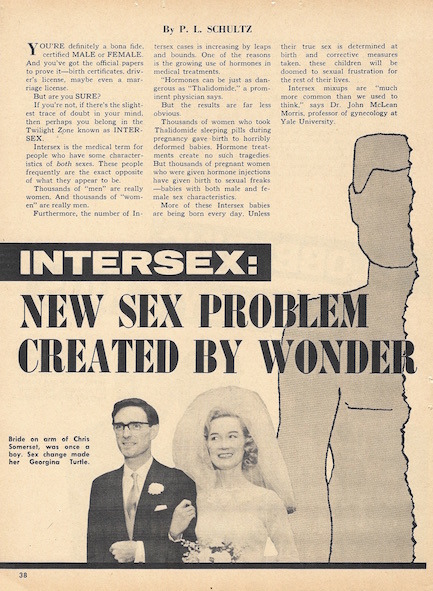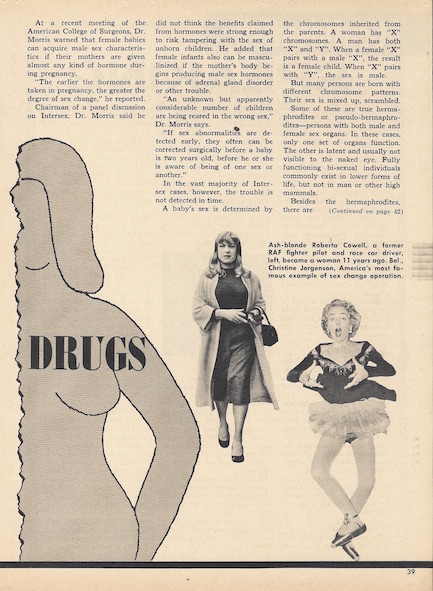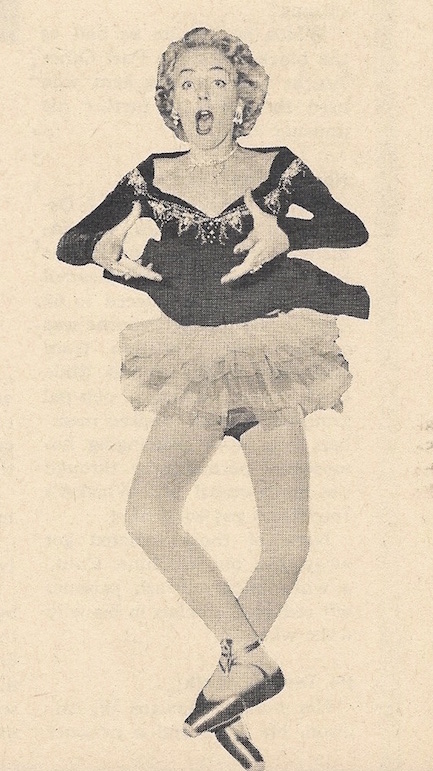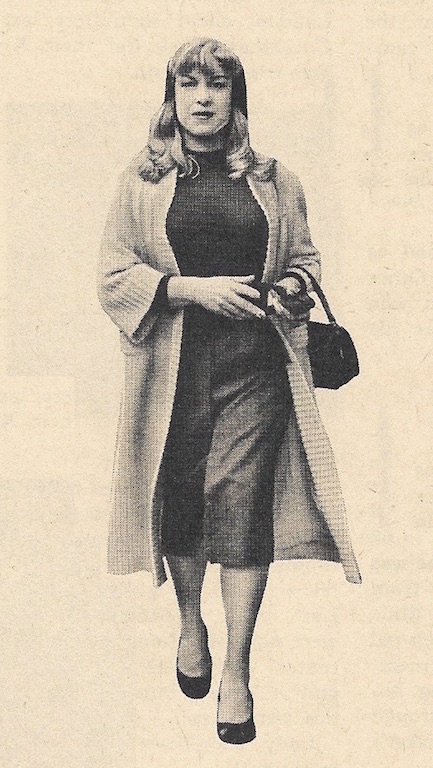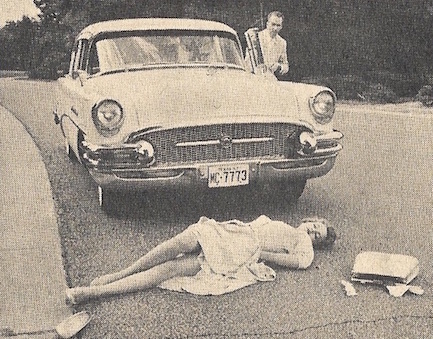 ---
A man is only as good as his word.
As the promo poster makes clear, the 1958 crime drama Murder by Contract deals with a killer for hire. That's nothing special, but Claude, played by Vince Edwards, is a different kind of fella. He's single-minded, socially distant, and harbors a nebulous, smoldering hostility. He has theories and plans, and being a killer is the quickest way to for him to get what he wants out life. Everything goes fine for this contractor until he's asked to do away with a woman, played by Caprice Toriel in her only film role. Reluctance isn't the issue for Claude. Just the opposite in fact—he's willing but feels he deserves more money for killing a woman. Why?
Claude: "I don't like women. They don't stand still. When they move it's hard to figure out why or wherefore. They're not dependable. It's tough to kill somebody who's not dependable."

Is Toriel going to be tough to kill? Oh, you betcha. This contract is more trouble than Claude is prepared for by orders of magnitude, not least because two temporary sidekicks he's working with for this important job are distrustful of his methods, and the target has police protection. Getting to her is going to require creativity. Which may be just what this otherwise confident character lacks. With its no frills style, quirky humor, and Django Reinhardt-esque score by Perry Botkin Sr., Murder by Contract is not film noir, but the disaffected killer that's its subject makes it a good choice for the Noir City festival. Recommended stuff.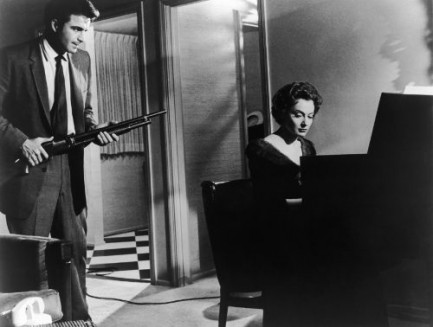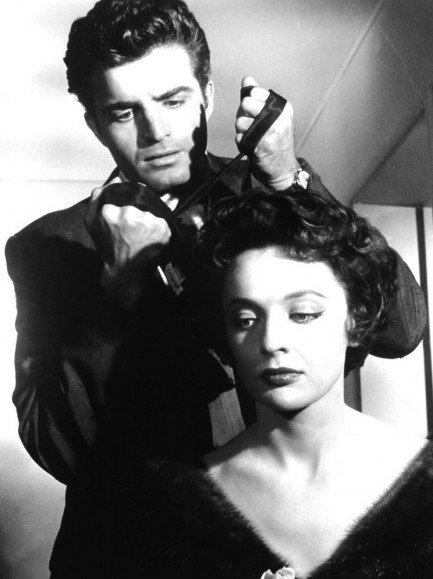 ---
Happiness in Hollywood can be hard to hold onto.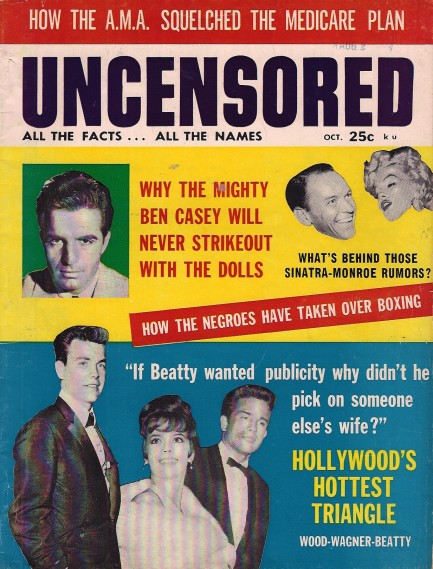 Uncensored gives readers the lowdown on all the Hollywood trysts and splits in this issue published this month in 1962. José Ferrer and Rosemary Clooney apparently broke up—after eight years and five children—over Ferrer's insistence on carrying on extramarital affairs, as was his natural right. At least that's what he thought: "Since the beginning of our marriage he has engaged in a series of affairs with other women," Clooney is quoted. "I discussed this with him prior to our separation, but he said he couldn't change his way of life." Apparently the Puerto Rican born Ferrer was old school with the whole machismo thing. But all was not lost between him and Clooney. They married again in 1964 and managed to stay together another three years.

Pivoting to the hook-ups, Uncensored explains how Joan Collins stole hotel heir Nicky Hilton from Natalie Wood, but Robert Wagner stole Collins from Hilton, leading to Natalie Wood stealing Wagner from Collins, and Collins falling into the arms of Warren Beatty. Mixed in with those four are James Dean, Tab Hunter, Lance Reventlow, and Elvis Presley. Or so the magazine says. That's a lot of guys and only two women, but the old tabloids loved to slut shame women while either ignoring or approving the antics of men. For example, Beatty was already known in 1962, after some years in television and with two hit movies behind him, as a fuckboy, but that's not mentioned here at all. These days, though, that immunity is largely gone. Although you'd have to have the brain of a fourteen-year-old to believe—as many people do—that he's slept with 12,000 women.

Uncensored next gets to Marilyn Monroe and Frank Sinatra. It's since been established that the two hooked up, but at the time this magazine was published the pair were generating mere rumors. Why? Because Monroe was flying to Las Vegas regularly and staying in Sinatra's home there. There's no rationale needed for this pairing—beautiful people tend to get together. But the editors actually offer a rationale for Monroe's interest in Sinatra and it's simply amazing: "Monroe is having all kinds of troubles with her studio and would like a man around the house to fight her battles for her." Huh? That one makes no sense to us. Let's run it through our trusty Mid-Century Tabloid Filter™: Buzz...whirrrr... clickety click... Aha. What Uncensored means is Monroe was so emotionally fragile she had to have a guy around 24/7 to handle angry phone calls. Interesting, but we're still not buying it. Twenty scans below.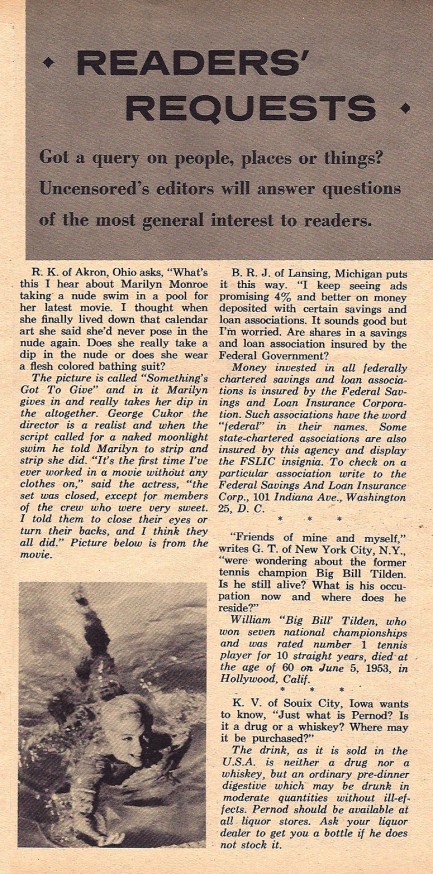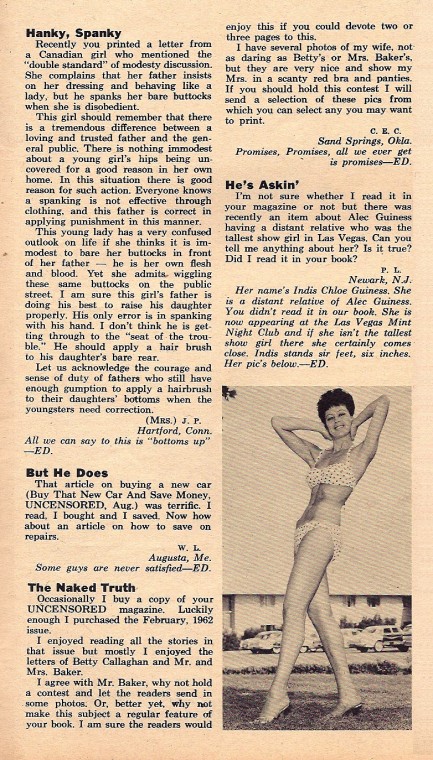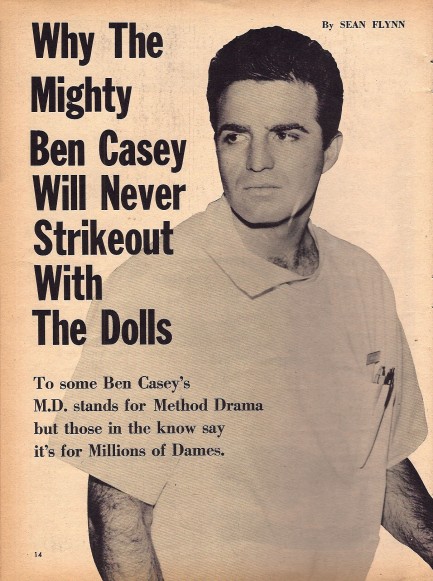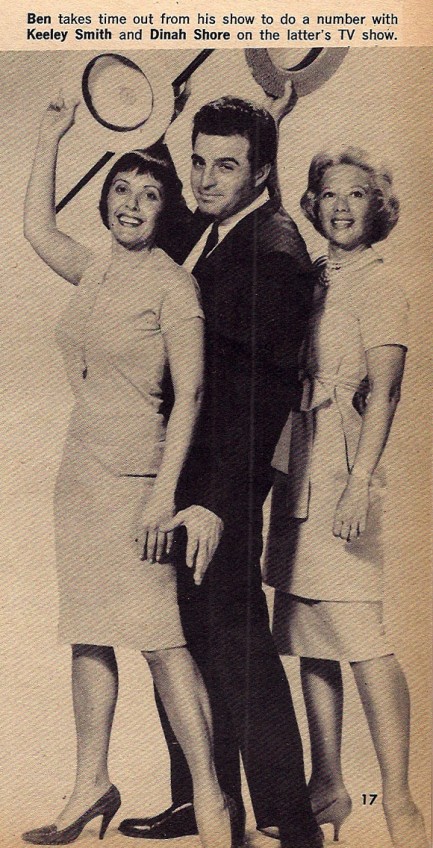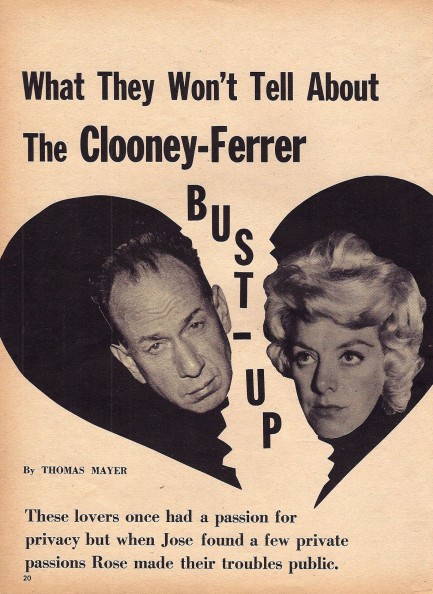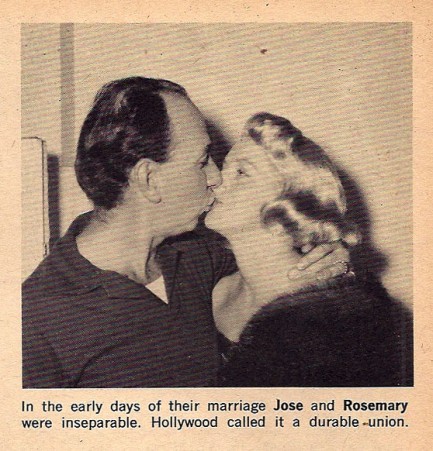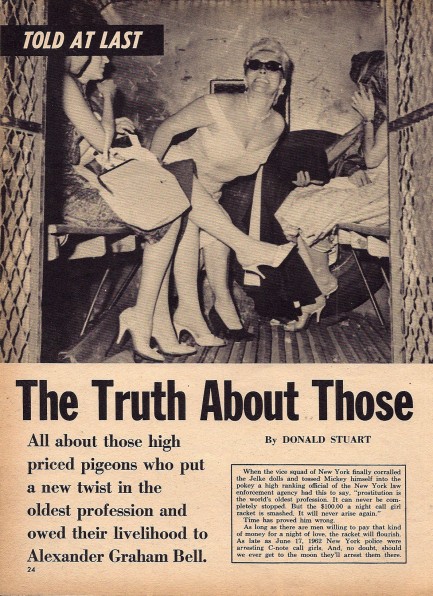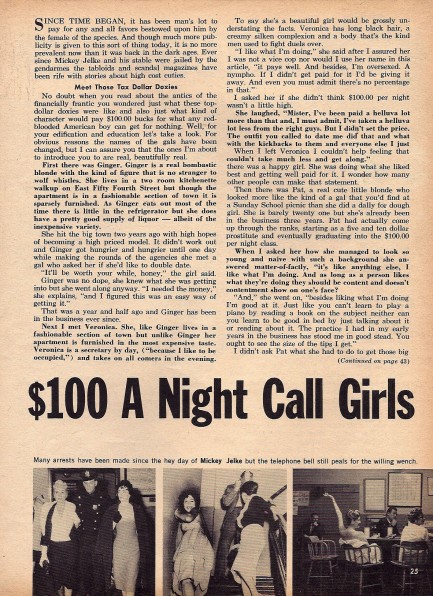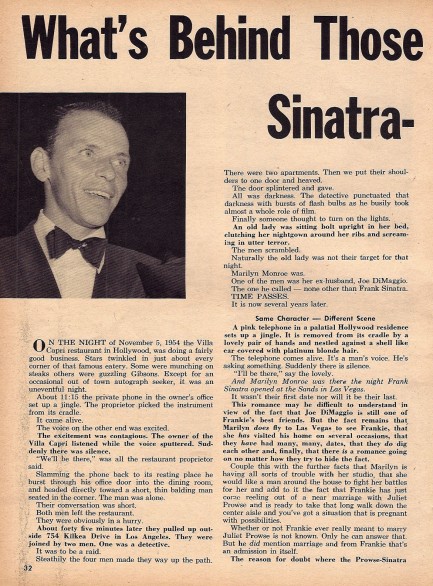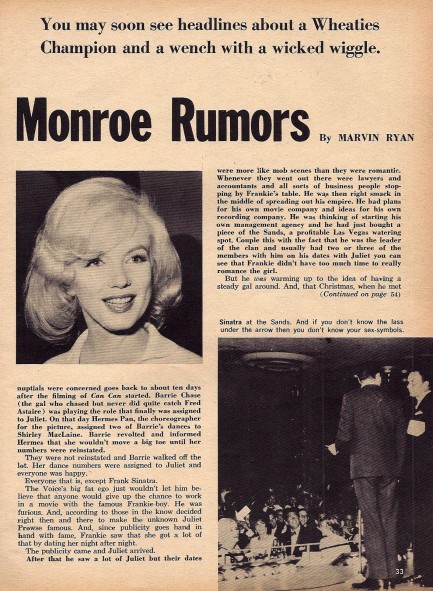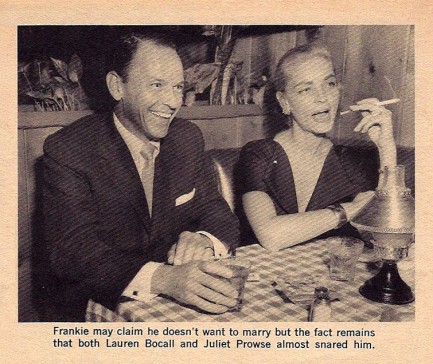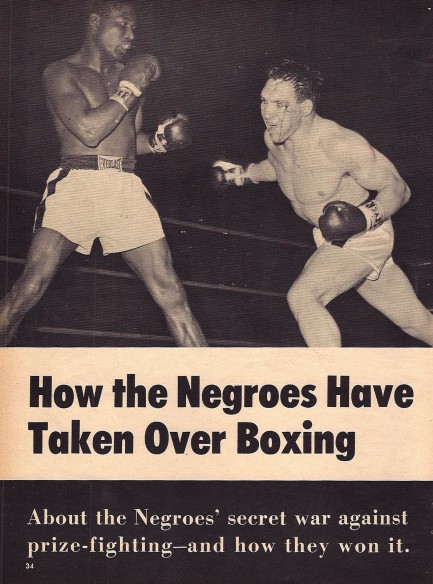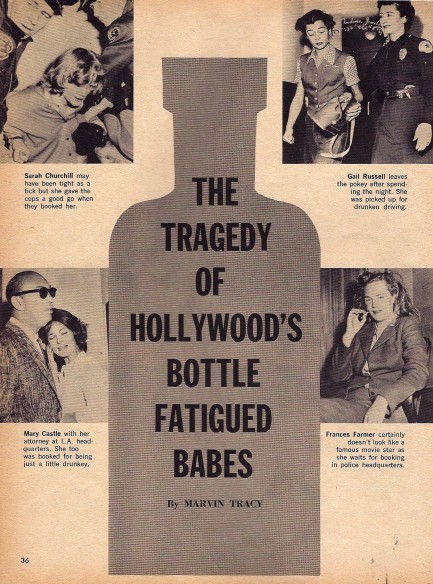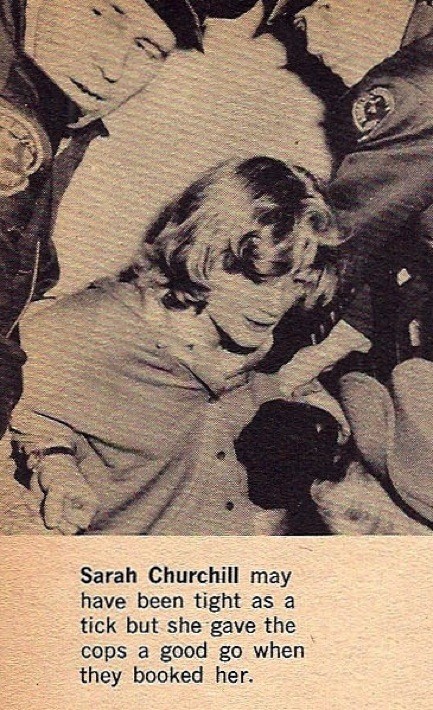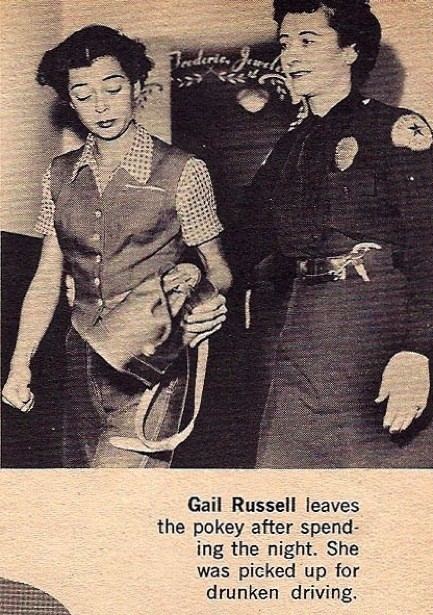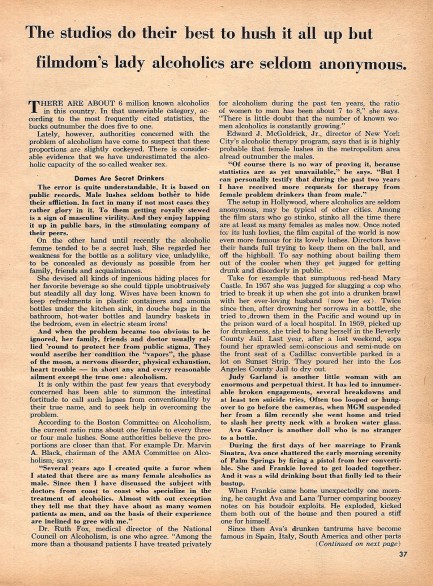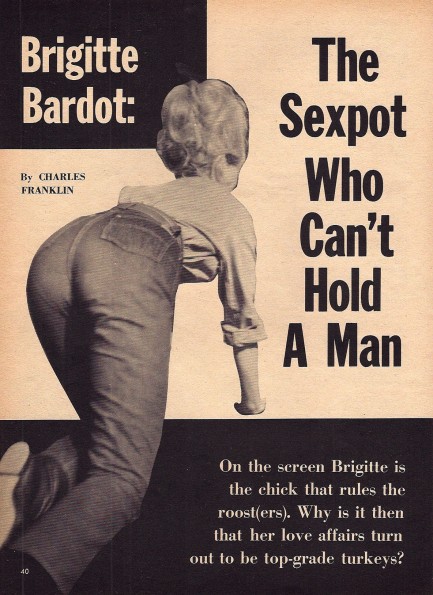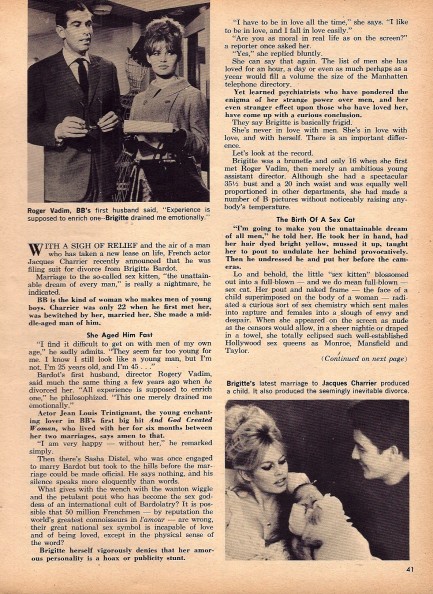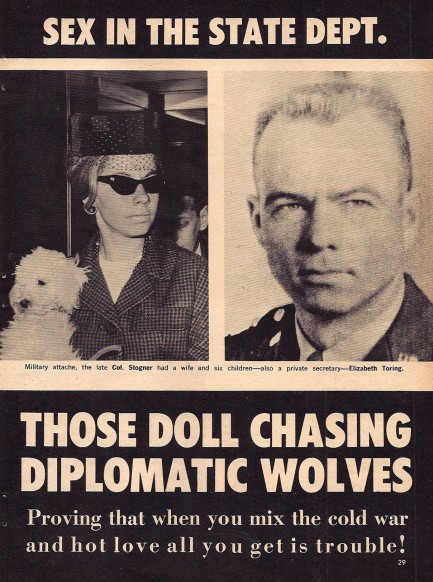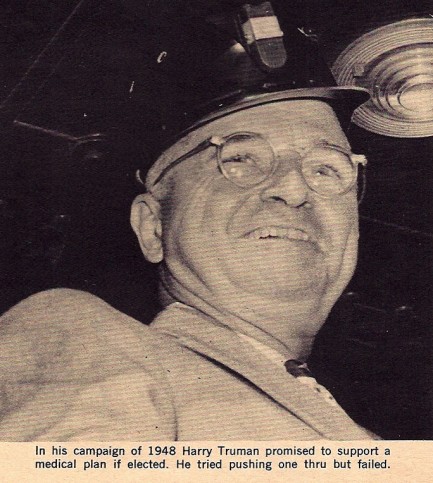 ---