Get in his way and he'll roll right over you.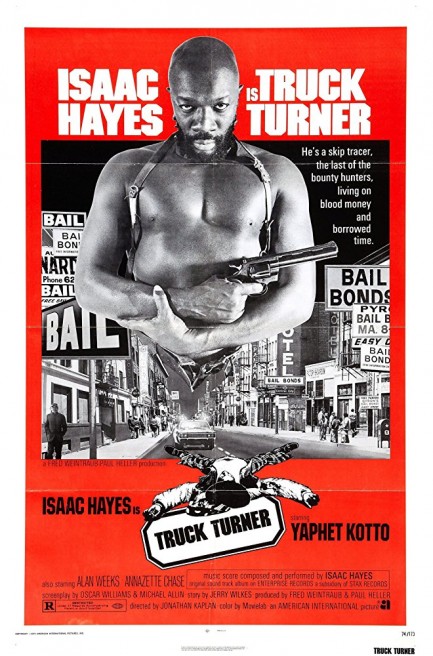 The movie Truck Turner was originally written to star Lee Marvin, Robert Mitchum, or Ernest Borgnine, but none of them were available. American International Pictures exec Larry Gordon reportedly said, "Well, we can't get any of them so now it's a black picture." Marvin, Mitchum, and Borgnine were lucky they dodged this Truck. Isaac Hayes was signed up and he plays an L.A. bounty hunter who chases down a pimp named Gator only to end up pitted against a powerful madame named Dorinda. The movie is poorly put together, which you wouldn't guess from looking at its scores on sites like IMDB, where raters give it a 7.0. But we suspect those ratings derive from copious action and an amusingly bad script, particularly co-star Nichelle Nichols' tour de force segment in which, as Dorinda, she parades her whores before a group of pimps and describes their assets in a colorful monologue that's possibly the funniest moment from any blaxploitation movie. Here it is:
"Gentlemen, this is my family. These all prime cut bitches. $238,000 worth of dynamite. It's Fort Knox in panties. Candy did seventeen thousand last year. Velvet, Miss Sophisticate, did twenty. Used to be a Paris model. Jess and Annette each did twenty-two five. Show 'em your wares, bitch. [bitch licks lips, strikes a pose] See what you can get if you're good? That's Turnpike. She did twenty-six five. She's called Turnpike 'cause you gotta pay to get on and pay to get off. China, come here, baby. China did twenty-nine. Sweet piece a Oriental meat. Mmm, mmm, mmm. This is Frenchy. Gator used to call her Boeing 747. Show 'em why, bitch. [bitch shimmies] She did twenty-seven five. And that's sweet Annette. Show 'em that smile, you sweet thing. She did thirty thou last year. And where's my baby? That's Taffy. This bitch grossed thirty-seven thousand five hundred dollars working part time. Shit, her clients think she's too good to fuck. They call her Colonel Sanders because she's [bitch licks fingers] finger lickin' good."

So that's pretty funny, in a horrible, un-2018 kind of way. The outtakes must have been uproarious. Nichols knocks this bit out of the park like a hanging curveball because she can act (in fact, watching how she makes those words sparkle is a clinic on the wide gap between screenwriting and an actor's interpretation). Yaphet Kotto as the pimp Harvard Blue makes his role work because he can act too. But nobody else can. Luckily, as action eventually overtakes dialogue matters improve considerably, with the last third of the movie developing enough momentum to sustain viewer interest. There's one other asset too—Hayes' groovy soundtrack. But you don't have to watch the movie to enjoy that, or Nichols' monologue, which you can watch at this YouTube link while it lasts. It starts about forty seconds in. Otherwise, we recommend giving Truck Turner a pass unless your sense of humor is—like ours—inclusive of semi-inept Hollywood obscurities. If that's the case, roll on. Truck Turner premiered in the U.S. in 1974.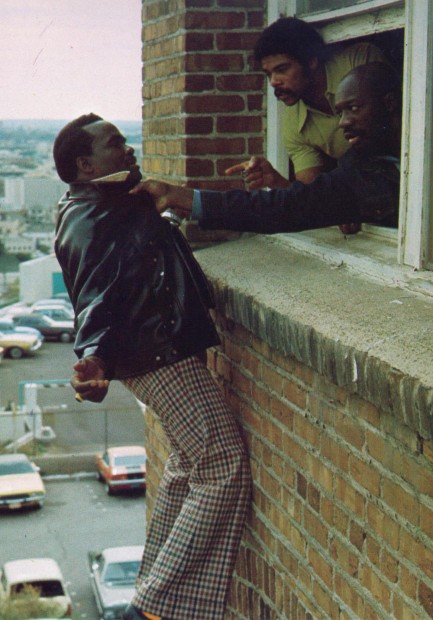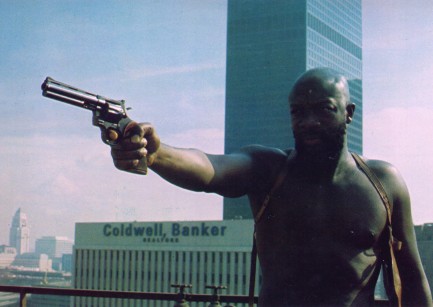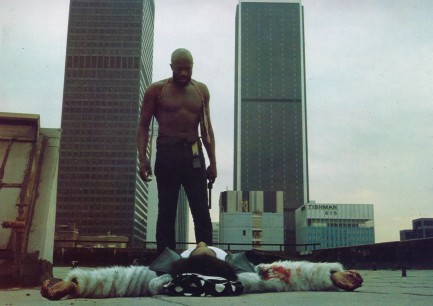 ---
Grier tries to foil an assassination plot.

It's Christmas day, and what is the main thing everyone does today? They go overboard. So in that vein we have more posts for you than you could have rightly expected, though we'll admit we wrote them in advance and right now we're nowhere near a computer. We're starting the X-mas treats with this vintage poster for the Pam Grier blaxploitation flick Friday Foster, a film that opened in U.S. today in 1975. After successes with Coffy, Foxy Brown, et al, American International Pictures steered Pam a bit more mainstream with the PG rated Sheba, Baby and learned from that mistake. So they turned the heat back up, scheduled a Christmas release date, and gave Grier fans a movie with twice the action, twice the humor, and twice the tongue-in-cheek factor as usual, plus three steamy Grier nude scenes rather than the usual two.
Grier plays a photo-journalist who tries to get a sneaky paparazzi shot of a reclusive millionaire only to find herself photographing an assassination attempt-turned-bloodbath. While American International kicked things up a notch, the customary Grier grit is missing, as too many wisecracks and camp moments leave the film without any heft. It almost seems as if, with a full blown international star on its hands and costs rising, American International decided to cut corners in pre-production. Script-wise Friday Foster is too formulaic and self-conscious. Soundtrack-wise, instead of songs performed by a viable R&B artist, it has cheeseball wacka wacka interstitial music, with chick singers trilling, "Hey Friday, whatcha doin' girl, hey, whatcha doin' girl whatcha doin'." Direction-wise, four-time Grier collaborator Jack Hill has been tossed in favor of Arthur Marks, who came up directing episodes of the television show Perry Mason.
Friday Foster was Grier's last go-round with American International, and a good thing, because somebody forgot she became popular playing a streetwise, ass-kicking, So-Cal soul sister. Her turn as a middle-class photo-journalist might have worked, but not with the support she needed chopped from under her. American International wanted to mainstream her, except it had no idea how to do it. But Grier's still Grier, and even stuck in what feels like a washed out version of her better films, she remains as watchable as any star of her era. After another couple of years the work would come in spurts, a small part here, a television show there, an occasional lead role, and bit by bit, appearance by appearance, Grier would stitch together a career spanning four decades and counting. Friday Foster is isn't the best entry on her résumé, but even midding Grier is worthwhile Grier.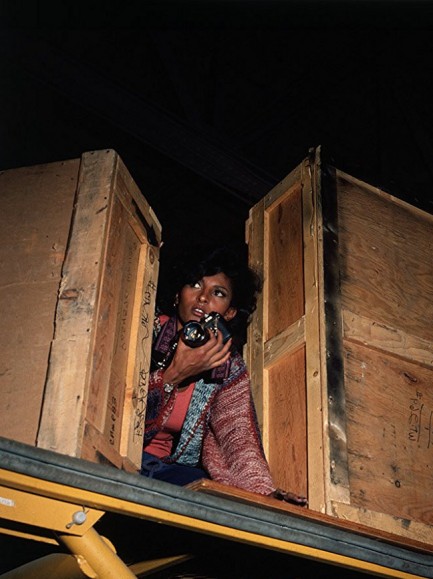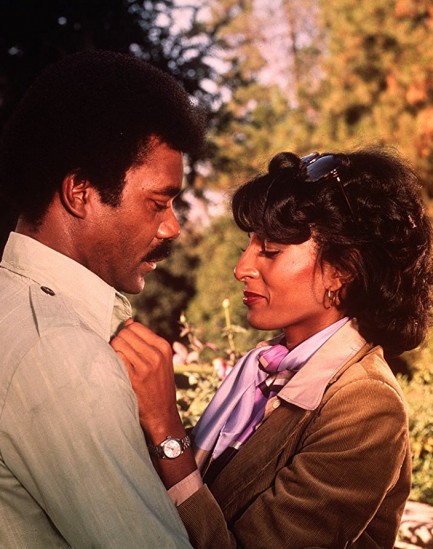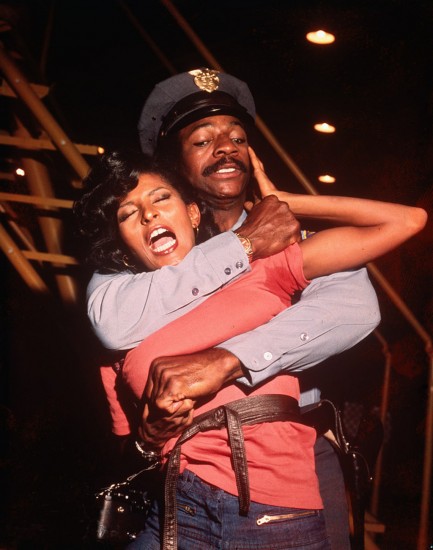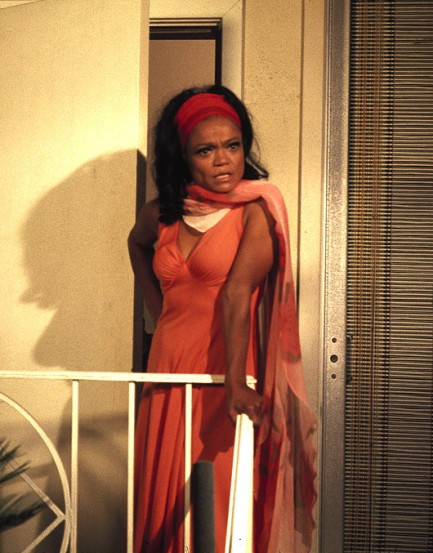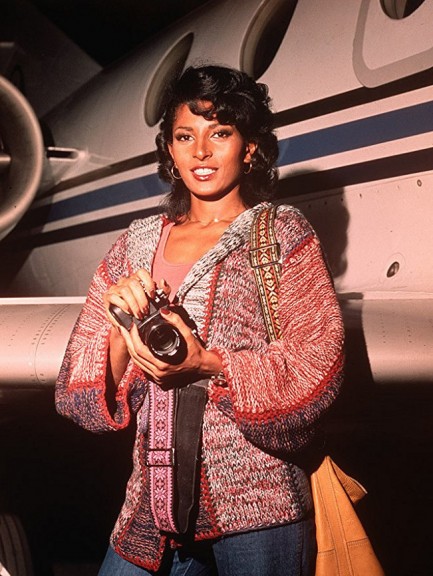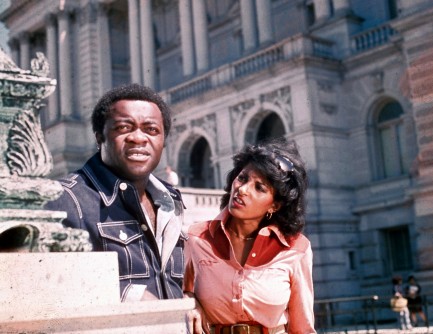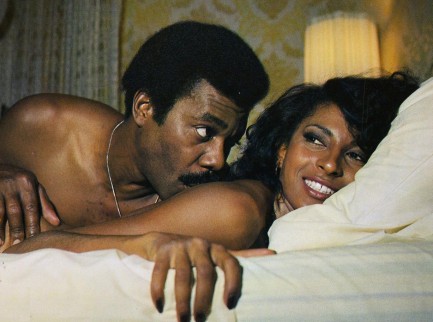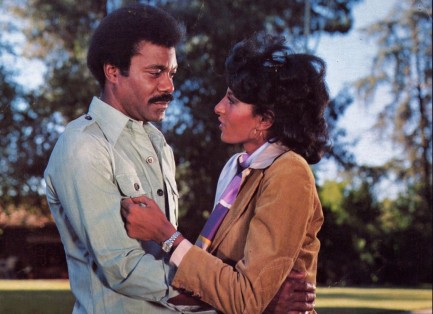 ---
Just being able to survive feels like success.
Tonight the Noir City Film Festival is screening the urban drama Blue Collar, possibly the best film on the ten-day slate. Richard Pryor, Harvey Keitel, and the underrated but indispensable Yaphet Kotto star, but this is Pryor's show, his star turn. A trio of Detroit auto workers are driven by financial desperation to rob their own union hall. They end up netting three-hundred dollars. Trouble is the union, seeking insurance money, claims it was twenty thousand. The organized crime guy who backed the job isn't interested in stories about a three hundred dollar take—he's owed ten percent and that's two grand. But there's hope—the robbery also netted a notebook filled with information on illegal loans, and if Pryor and company can sell it maybe they can come out on top after all. But just how likely do you suppose that is?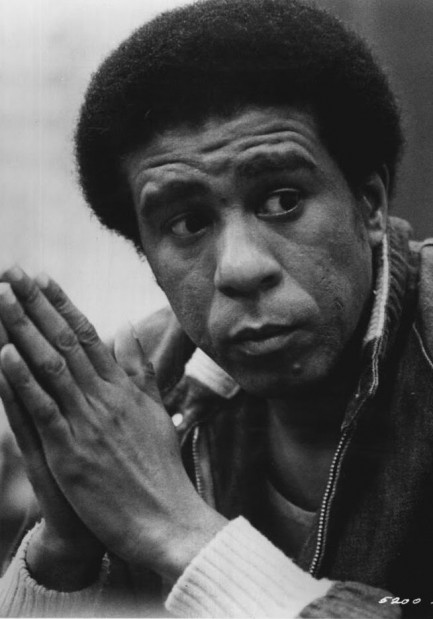 Blue Collar is a brilliant work of art. Cinematic maverick Paul Schrader directed it, operating in a gritty milieu that would become his trademark. But the pressurized lives of the working class heroes are truly brought to life by the cast. Keitel studied under Stella Adler and Lee Strasberg, as well as at the HB Studio, while Kotto is a guy who studied at the Actors Mobile Theater Studio and made his professional acting debut in Othello, but Pryor the stand-up comic outacted them both, using self-contained fury, razor sharp humor, and just the right amount of improvisation. The man was a once-in-lifetime talent. His comedy was fused with desperation and pain, but Hollywood tried to harness the funny Pryor and jettison the rest. It was like removing his heart. He truly shone only in serious films, where he would break high tension with moments of humanizing comedy. Blue Collar was the best of the lot.
By today's movie standards a couple of thousand dollars hardly seems like much to fret over. Audiences are used to crime films dealing with millions. But the small amounts here make the movie feel real. A 2016 study showed that half of adult Americans would not be able to come up with $400 in an emergency—they would have to sell something, borrow money, or not pay. Back in 1978, when Blue Collar was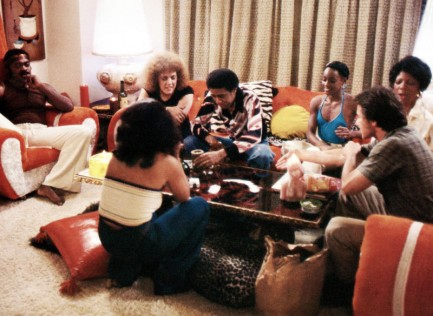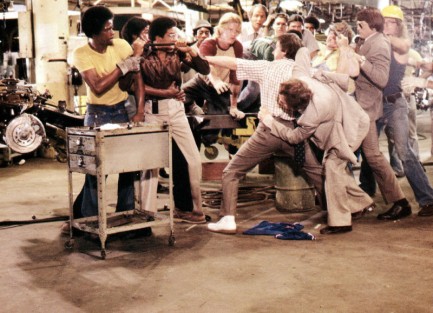 made, real wages in the U.S. were higher than they are now, so the movie depicts travails among working class people who were better off than working class people are today. Let that sink in. We think this is a perfect movie to show in San Francisco in 2017, a city overrun by tech workers contentedly pushing longtime residents out. The movie won't change anything in the city. But it will be remembered by the ticketholders at the screening.


---