You think you can ball? Then show me what you got, chumps!

We featured Leigh Chapman as a femme fatale not too long ago, but here you see her again in 1965 schooling some fools on a Culver City, California basketball court during down time from filming television's The Man from U.N.C.L.E. She needs to drive hard and draw contact. But not against the flabby shoeless guy—he'd probably like it way too much.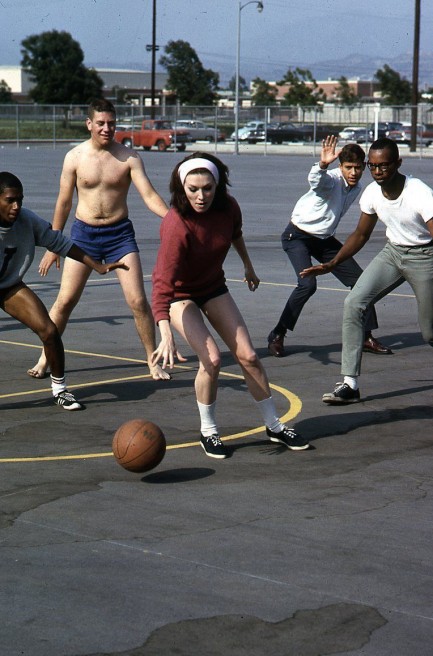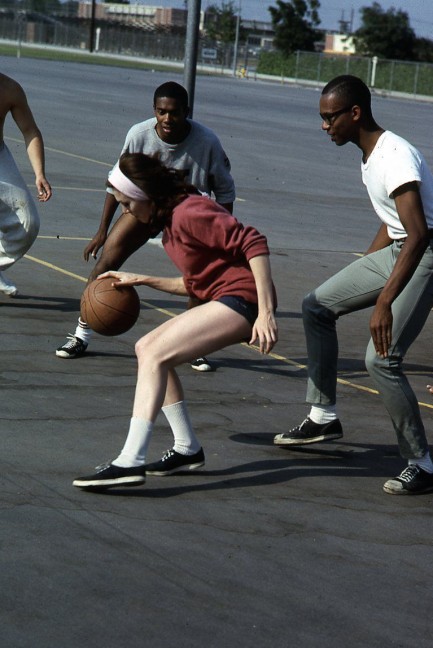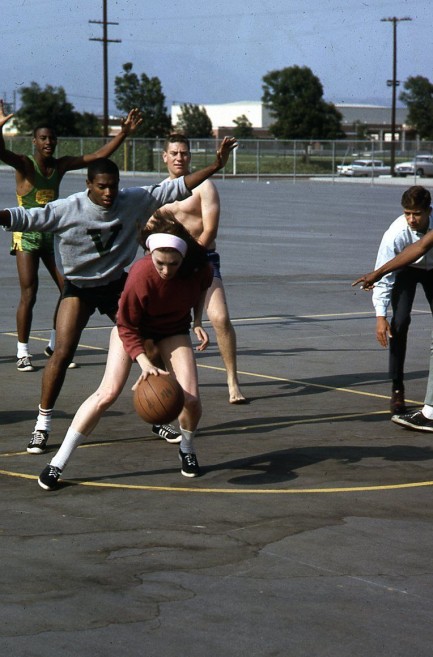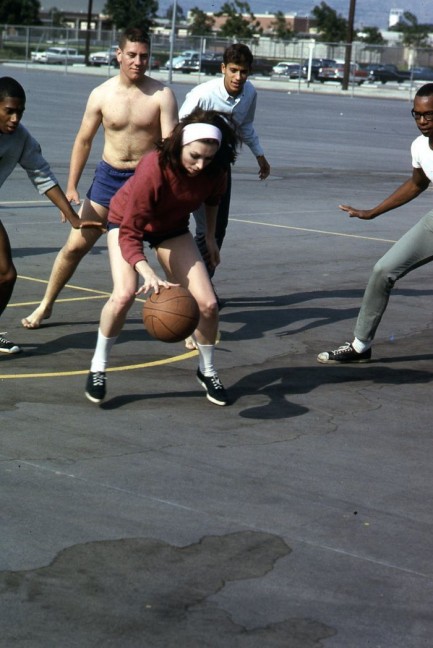 ---
Revenge is never as uncomplicated it sounds.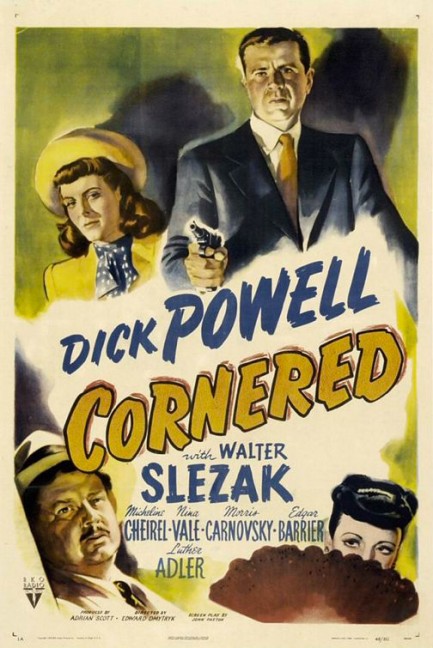 A post on Christmas? Don't we ever quit? Well, we wrote some in advance and are allowing our Pulpbot to do the posting. We're actually on a tropical island with the Pulp Intl. girlfriends and have been for several days. But if we were watching the 1945 film noir Cornered it would not be a terrible misuse of time by any means. The movie deals with a war vet seeking revenge for the death of his wife, a member of the French resistance who was killed by French collaborators. While stalking them from Europe to South America he finds himself involved in a hunt for an entire cabal of traitors still up to their scheming ways. Motivations are murky all around, but the hero is hellbent on revenge—even if it upsets the delicate plans of a group of Nazi hunters. Good solid film noir, with good solid Dick Powell in the lead. The movie is set in France and Argentina but the production never left unexotic Culver City, California. Still works, though. Cornered premiered in the U.S. today in 1945.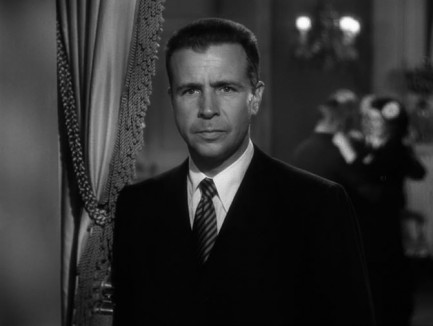 This is going to be the most awesome revenge ever.
What the fuck have I gotten myself into?
---
She's like an onion—every layer you peel gets you closer to the tender parts.
American actress Gwen Verdon was born in Culver City, California. That's a little like being born in Hollywood—Culver City was home to Triangle Studios, The Culver Studios, Metro-Goldwyn-Mayer, and other production houses, and it remains home to Sony Pictures Entertainment. Verdon entered the studio system at age eleven and eventually appeared in such films as Gentlemen Marry Brunettes, The Blonde from Brooklyn, and Damn Yankees! This photo is a promo from the latter film, and dates from 1958.
---