He who goes up must one day come down.
This beautiful poster for Vicente Minelli's 1952 drama The Bad and the Beautiful was made for the film's French release as Les ensorceles. A behind-the-scenes look at the rise of a legendary Hollywood producer, the story is told in triptych, with each section focused on someone the producer betrayed during his rise to the top. The three sections are wrapped in a framing device wherein the betrayed have been called together to hear the producer's pitch for working together again. Of course, all of them are too angry to consider such a collaboration—at least at first.
The real attraction here is seeing 1950s Hollywood turn its camera inward for a look at the machinations behind the magic of movies. The cast—Kirk Douglas, Dick Powell, Lana Turner, Walter Pidgeon, and Gloria Grahame—range from excellent to adequate, and the story of ruthlessness being rewarded in Tinseltown has a contemporary feel. The saying goes that it's best to be nice to everyone you meet on the way up because you run into the same people on the way down. Doubtless that's true, but even better advice would be to never come down at all.
Turning our attention to the poster, you may notice that the design was inspired by the promo shot just below. Except—hold on a sec. Is that Douglas and Turner? No, it isn't. It's Gilbert Roland and super hottie Elaine Stewart. The producers must have liked their dance bit so much they decided to use it as inspiration for the promo art, basically putting Douglas's and Turner's heads atop Roland's and Stewart's bodies. That's like being left on the cutting room floor, but somehow even worse. In Stewart's case at least, we will be sure to get back to both her head and body. Les ensorceles

premiered in France today in 1953.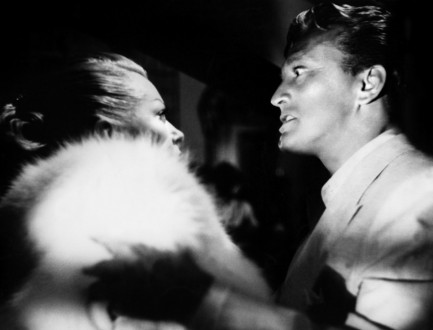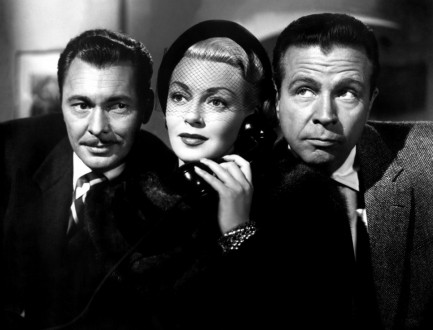 France
,
Les ensorceles
,
The Bad and the Beautiful
,
Kirk Douglas
,
Dick Powell
,
Lana Turner
,
Walter Pidgeon
,
Gloria Grahame
,
Elaine Stewart
,
Vicente Minelli
,
poster art
,
cinema
,
movie review
---
Write a check with your pecker and you may have to cash it with your ass.

We watched Pitfall for the first time yesterday, and like many noirs the main takeaway here is to be thankful for what you've got. Dick Powell plays an insurance investigator, and even though he's married to Jane Wyatt, he loses a philosophical debate with his own penis and ends up in Lizabeth Scott's bed. But these fast women are never truly single—there's always a recent ex and a raft of current admirers. Scott's ex isn't the main worry, since he's cooling his heels in county, but her number one admirer is a gumshoe played by Raymond Burr and he's the sinister scheming type who is capable of just about anything. When the ex eventually gets out of jail, Burr realizes his plan to have Scott is in jeopardy, so he decides to pit the ex against Powell, which should result in one murder and one long prison sentence. Afterward he'll just scoop up Lizabeth and sail away with her. Did we mention she despises him? Well, no matter—like all sociopaths, Burr figures she'll come to love him in due time, especially when she finally understands that his violent tendencies are just a symptom of his devotion. Pitfall is a serviceable noir, but it isn't top notch. The main problem for us is simply that Lizabeth Scott isn't alluring enough to make us believe a husband would spurn the lovely and supportive Jane Wyatt. We understand that in real life these matters are complicated, but this is a movie and if Powell is going to stray, we think his marriage should be unhappy, or Scott should have more going for her than a platinum coif. Neither is the case, and so his tumble into Scott's arms is a bit inexplicable. But hey, we're quibbling. This is a decent movie, and we recommend it. Pitfall premiered in the U.S. today in 1948.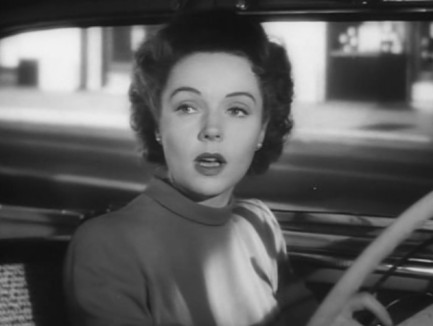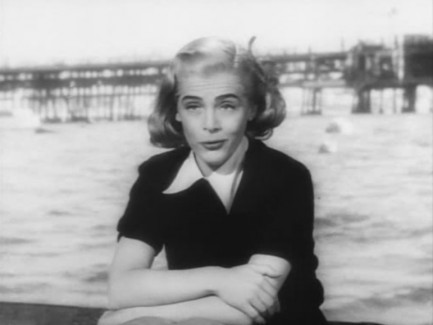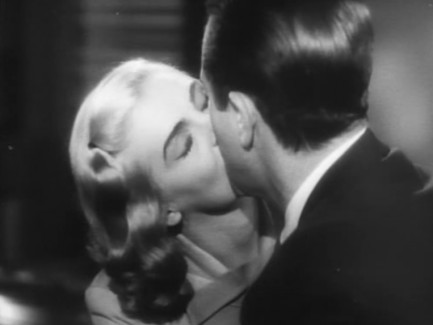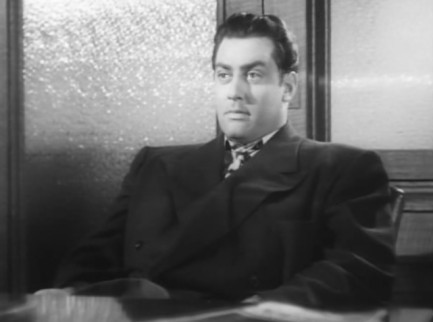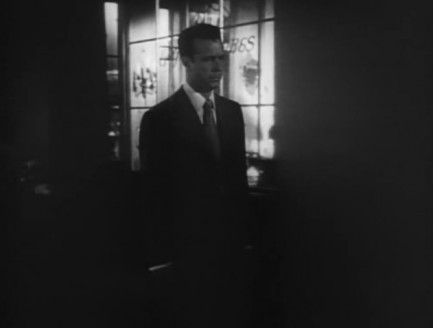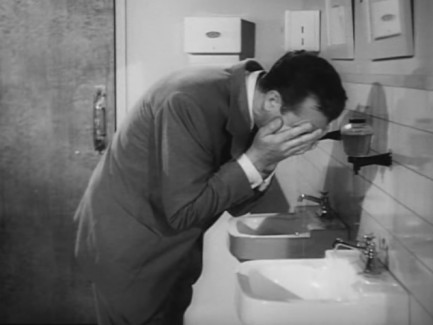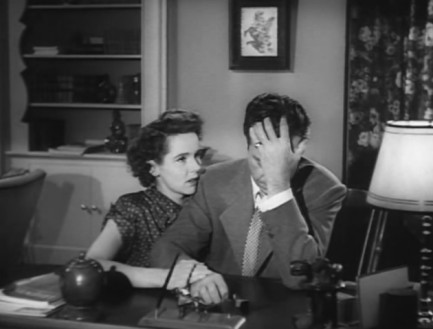 ---
Beware the man whose back is against the wall.
Above is American actor Dick Powell, née Richard Ewing Powell, seen here in a publicity photo for his 1948 film noir Pitfall. Powell's career was slow getting started, but when he hit his forties he became a noir stalwart, starring in Murder My Sweet, Cornered, Johnny O'Clock, and Cry Danger, as well a number of more conventional melodramas. We'll have more on Powell later.
---