Outer space is a cold, empty, indifferent void. But only in places.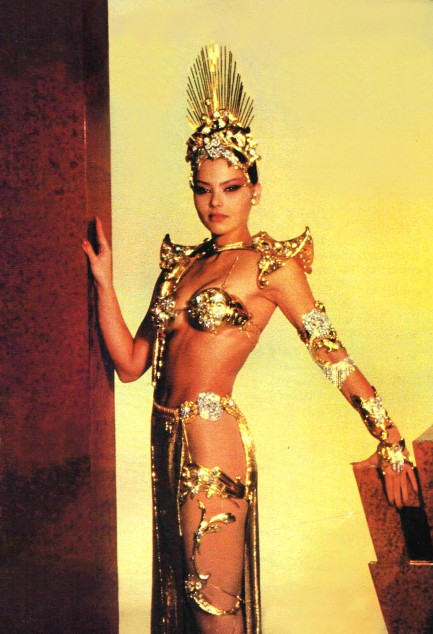 Way back in 2009 we shared a production photo of Italian actress Ornella Muti from the 1980 schlock space opera Flash Gordon. It was a nice shot, but we recently acquired this much better promo image of her in the same crazy costume as Princess Aura and thought we'd bring her back. As celestial bodies go she's one of the best.


---
See how sad my little pet is since they passed that terrible leash law?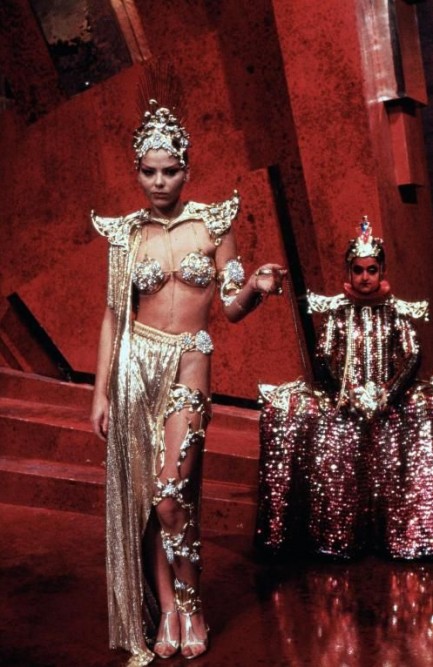 Italian actress Ornella Muti as the gold and diamond encrusted Princess Aura from Flash Gordon,1980.
---