French publisher Editions Ferenczi had a Verrou unique way of doing things.
Collection le Verrou (The Lock Collection) consisted of 205 pocket-sized crime novels published in France by Editions Ferenczi from 1950 to 1959. Some were written by French authors using pseudonyms that sounded English or American, while other writers used their real names, such as Alexandra Pecker (yes, that's a real name) and René Poupon (idem). Other books were written by U.S. or British writers and had been previously published. For instance, above you see Le singe de cuivre by Harry Whittington, which you might know as The Brass Monkey, and below you'll find entries from Lawrence Blochman and English scribe Peter Cheney, better known as Peter Cheyney. The art on these books is generally quite colorful. The cover above was painted by Michel Gourdon, and below you'll find another piece from him, many efforts from Georges Sogny, and a couple from as-yet-unknowns. We really like Ferenczi's output, so expect us to share more covers from this publisher later.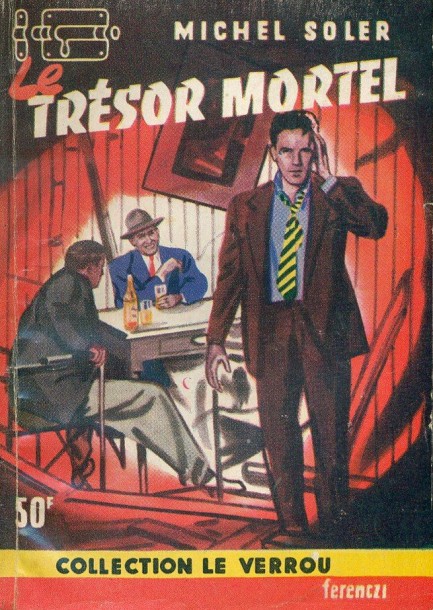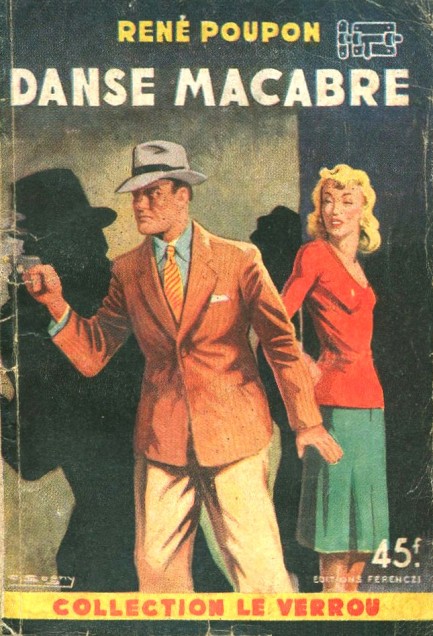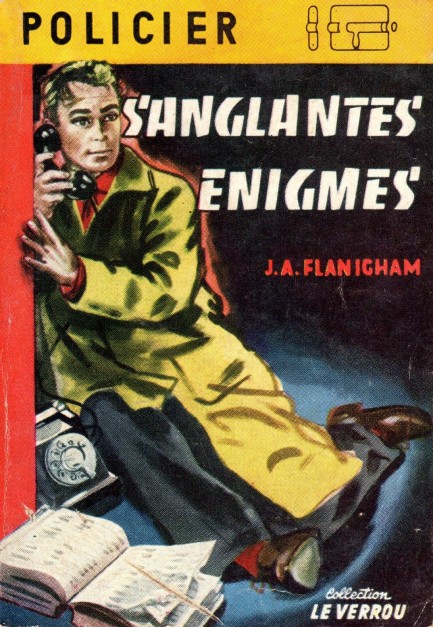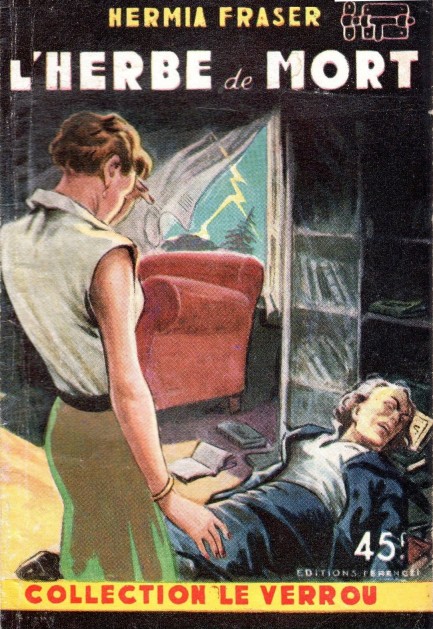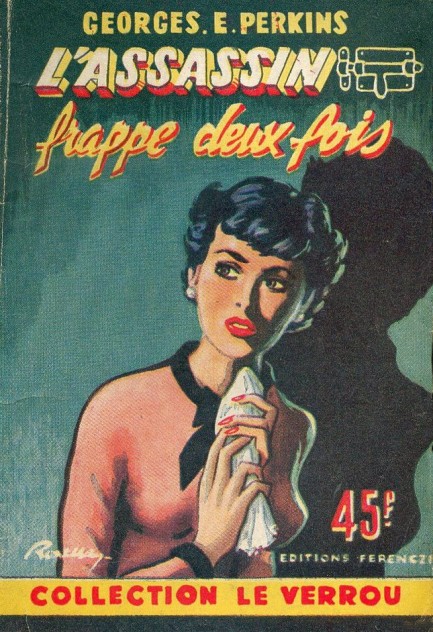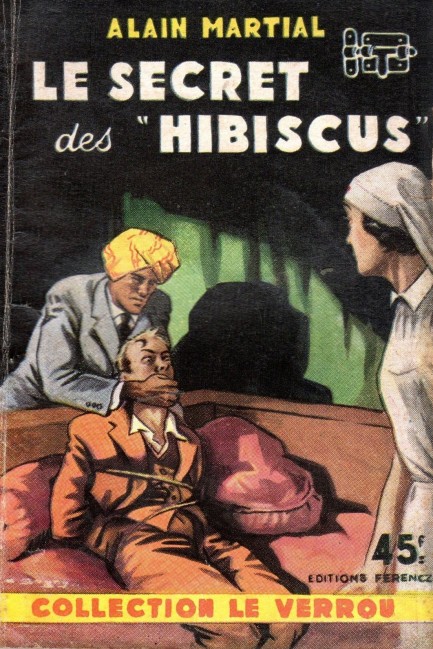 ---
In vintage fiction you really need to watch your step.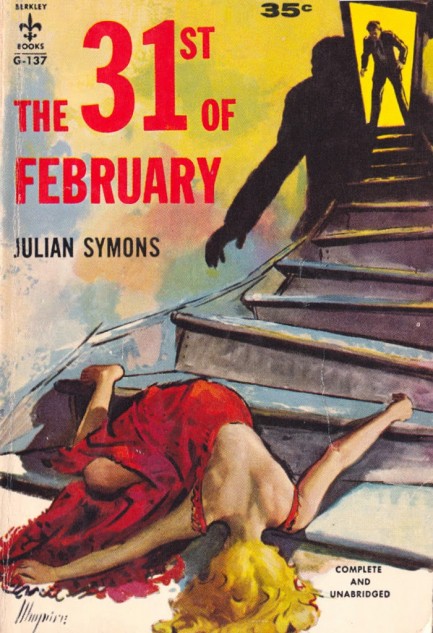 The first step is a doozy, as they say, but in vintage fiction so is the last one and all those in between. Abovr and below are assorted paperback covers featuring characters who've had a bad time navigating stairs, a few due to accidents but most via ill intent from third parties. We also have one hardback dust sleeve we added at the bottom because it was so interesting. Just scroll down, but do it carefully.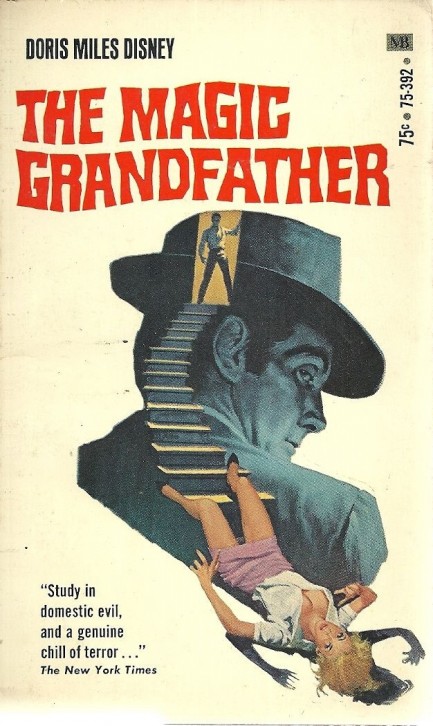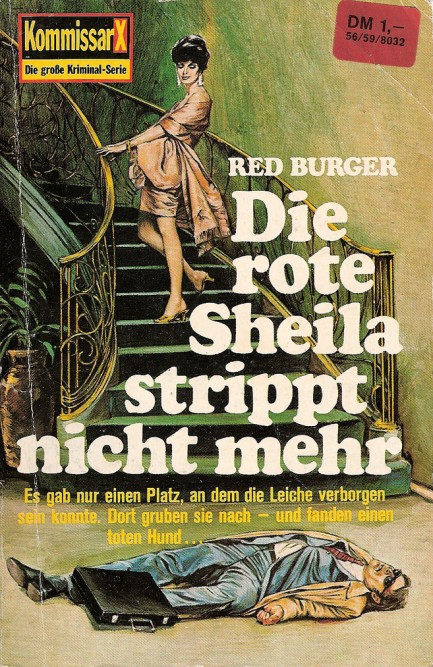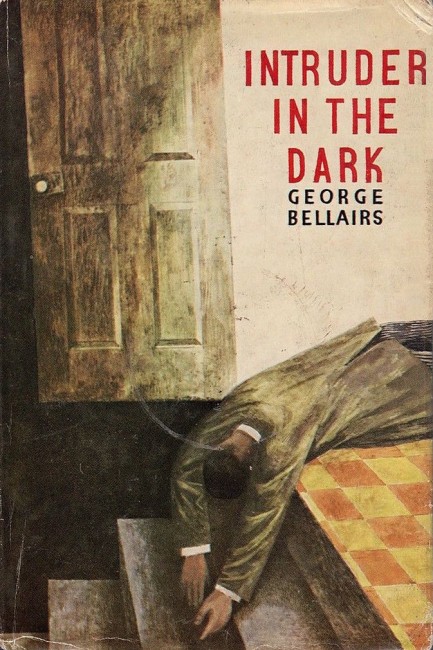 ---
Why it's alimentary my dear.
Lawrence G. Blochman wrote mysteries from the 1930s through 1950s, including 1954's Recipe for Homicide, above. He also penned many short stories, articles and scripts. Recipe is notable for two reasons: it was the first time his pathologist/sleuth Dr. David Webster Coffee appeared in a novel; and it turned a critical eye on American business. The scene is a canning factory, and the heroes and villains are suits, workers, communists, and more. Blochman fans generally tend to think of him as more intellectual than the average pulp author, and based on one book, we can't disagree. Recipe is scientific detection, and plenty detailed enough for readers who like that sort of thing. We aren't entirely sure that Blochman's final assessment about capitalism is warranted (he might have reached a different conclusion had he looked at American business practices in say, the Dominican Republic or Vietnam), but for 1954, this is nuanced stuff. Recipe for Homicide is still widely available, so you can decide for yourselves.
---