In the end she didn't think saying it with flowers would get her true feelings across.
Tired of the rampant commercialism of Valentine's Day? So is the woman on the cover of Edward Ronns' 1955 thriller Say It with Murder. Too bad she doesn't live where we do, where there's no such holiday. This cover is from Australia's Phantom Books, a company we've been featuring often of late, and as we've mentioned, Phantom had a habit of using reconstituted art. You can see exactly what we mean by looking at the front of the 1954 Graphic Books edition, with its excellent work from Lou Marchetti. We still don't know exactly why Phantom changed its covers. A rights usage issue, we suppose. But if that's the case, why was the company able to get away with making near copies of the originals? We'll keep exploring this question until an answer presents itself.
---
We don't know art but we know what we like.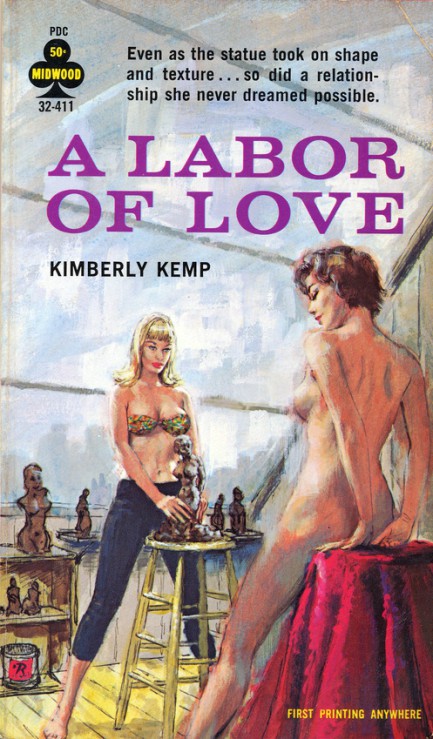 What do you do when money is tight? In mid-century fiction, you work that body. You find an artist, present your bona fides as a figure model, then peel down for a fee. Or room and board. Or notice from those who guard the doorway to success. Just remember that however much you generate in cash, barter, or recognition, it all inevitably leads to a romp in the sack, often with several participants, and always with disastrous complications because in pulp there's no such thing as consequence-free sex. Now that you know the rules make that booty work. Above and below you see an assortment of mid-century bookcovers featuring artists and their models. Thanks to all the original uploaders on these, and don't forget this awesome example and this one.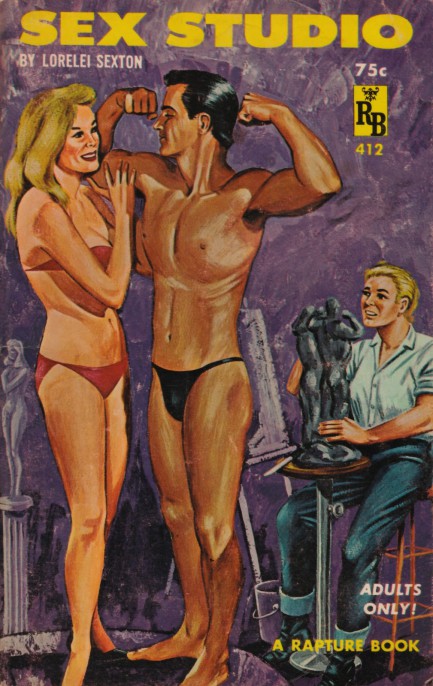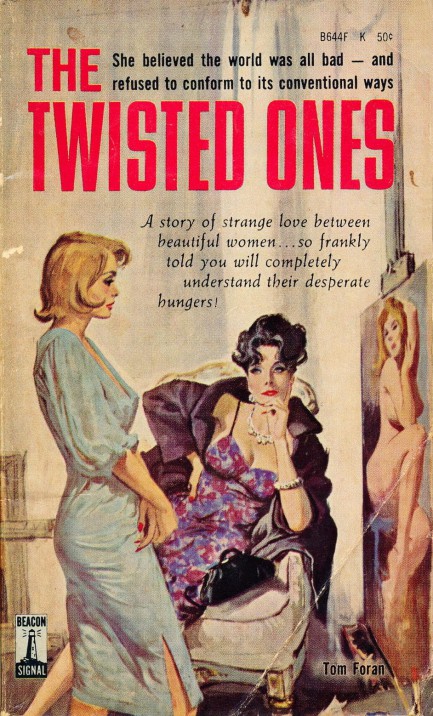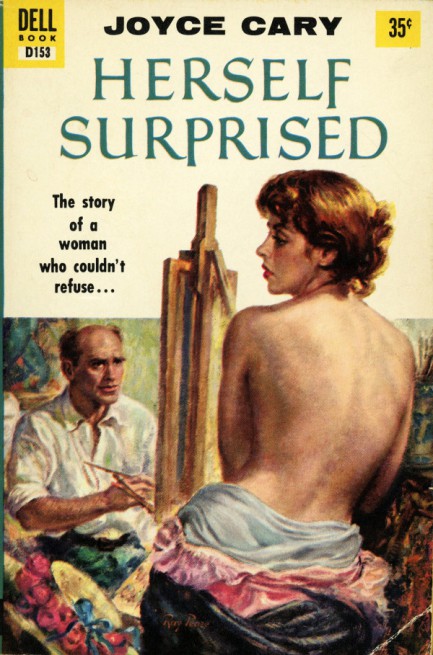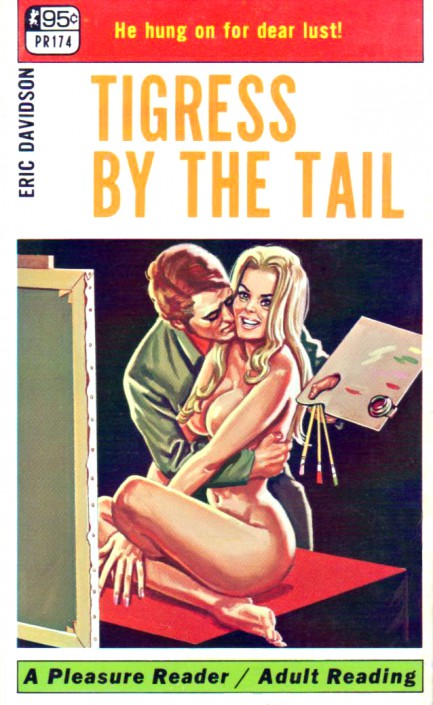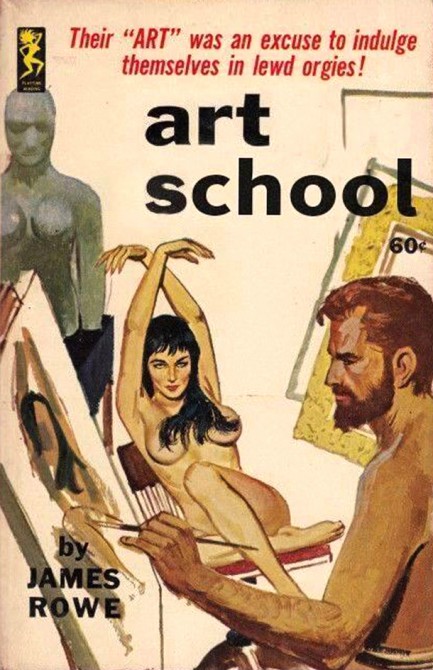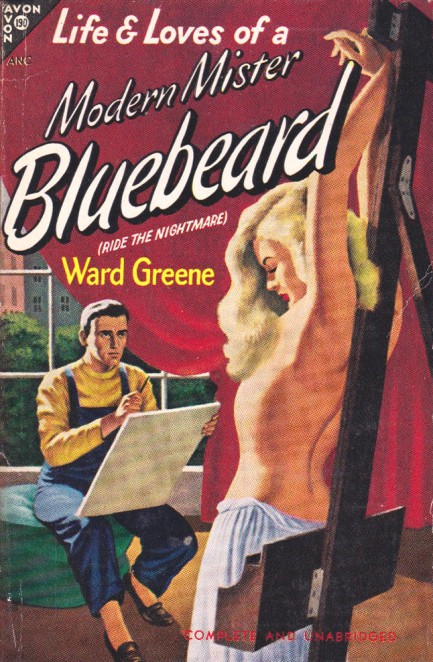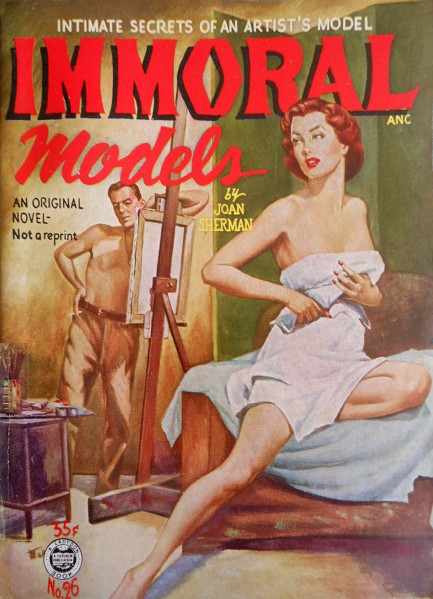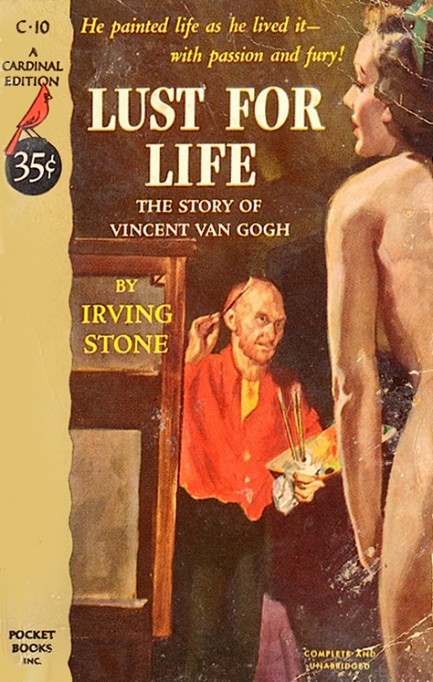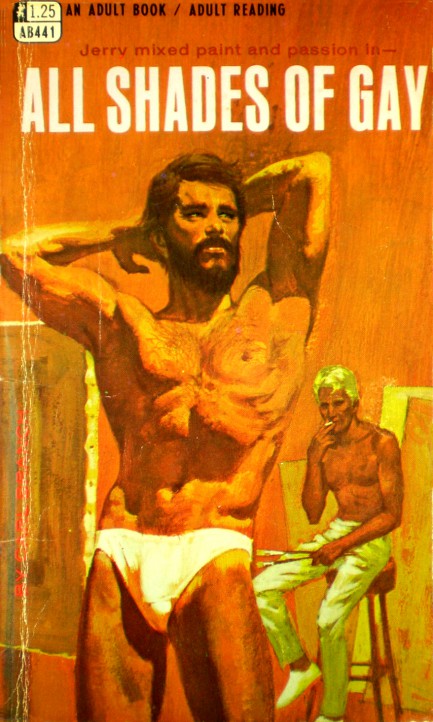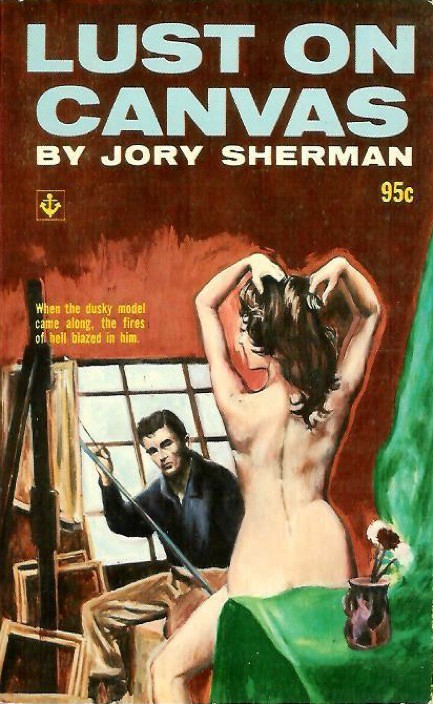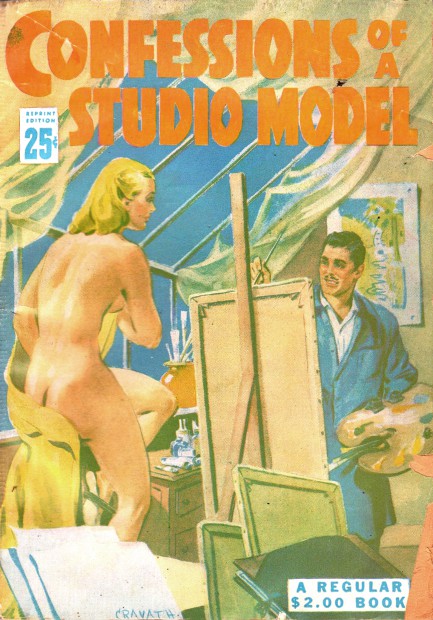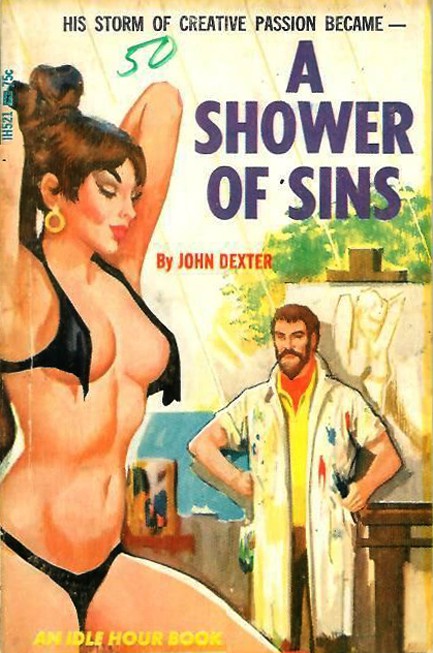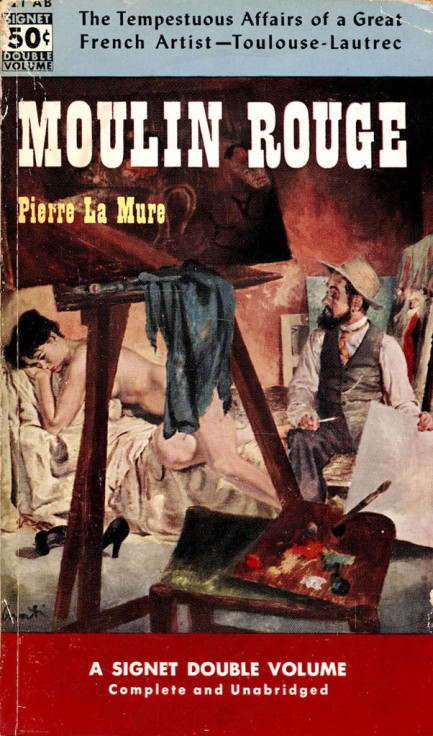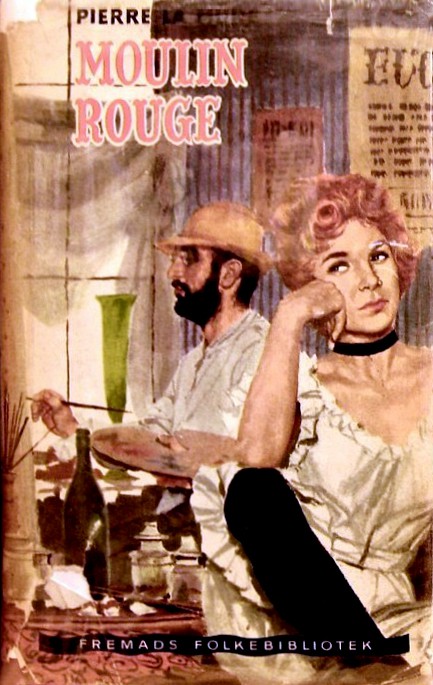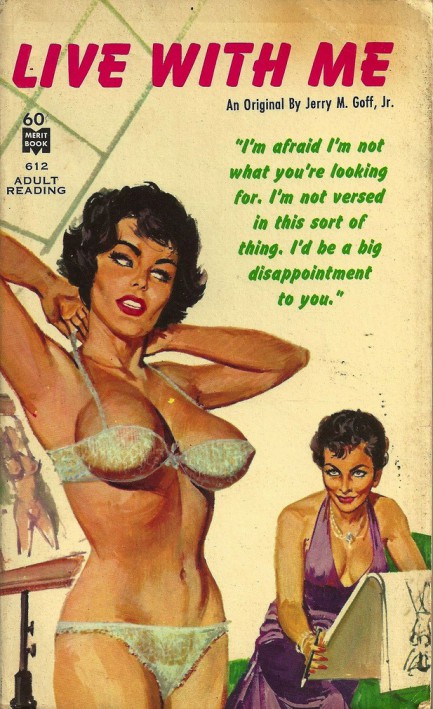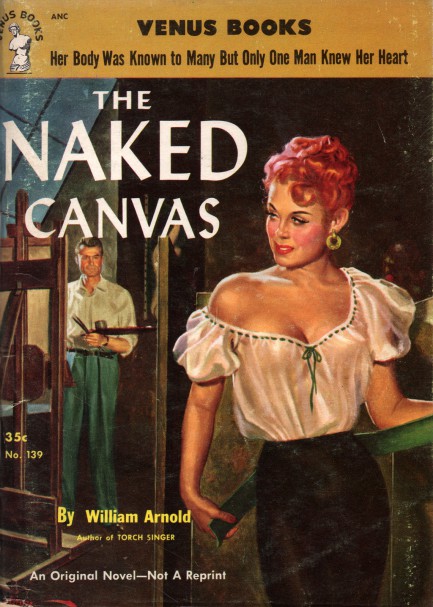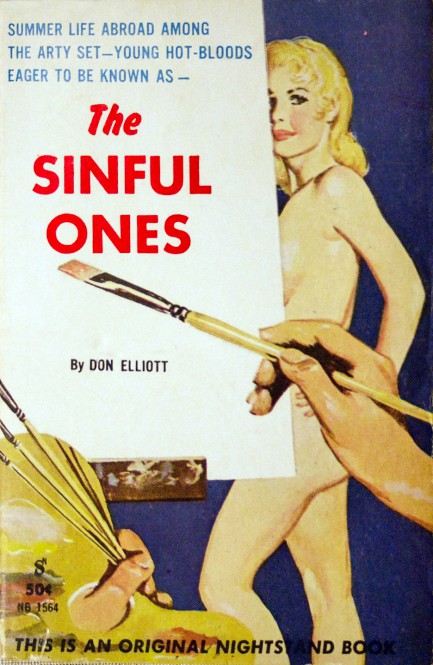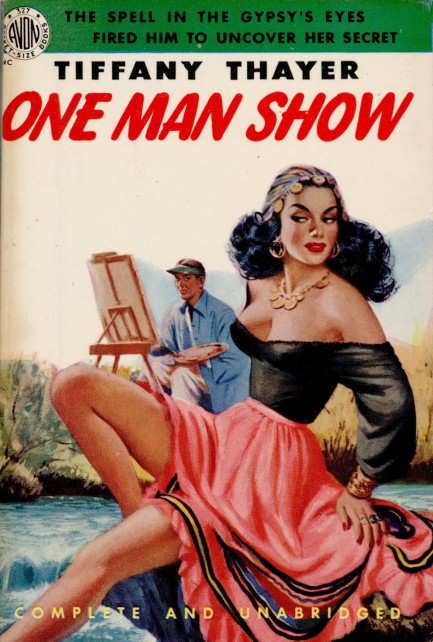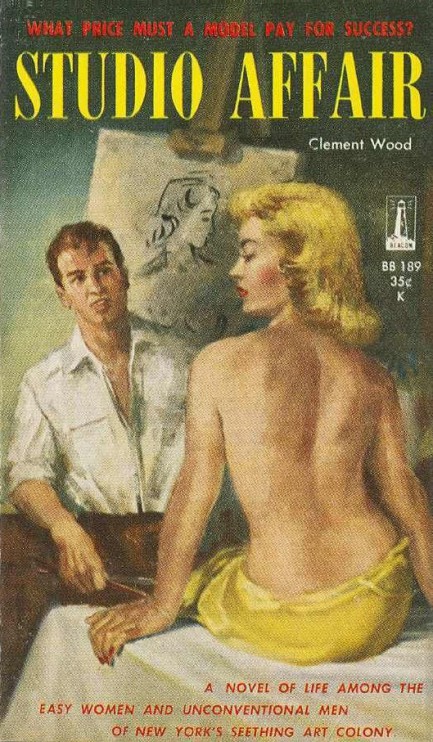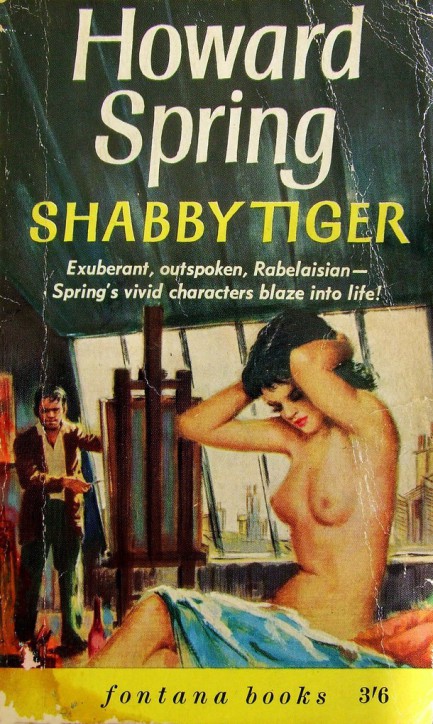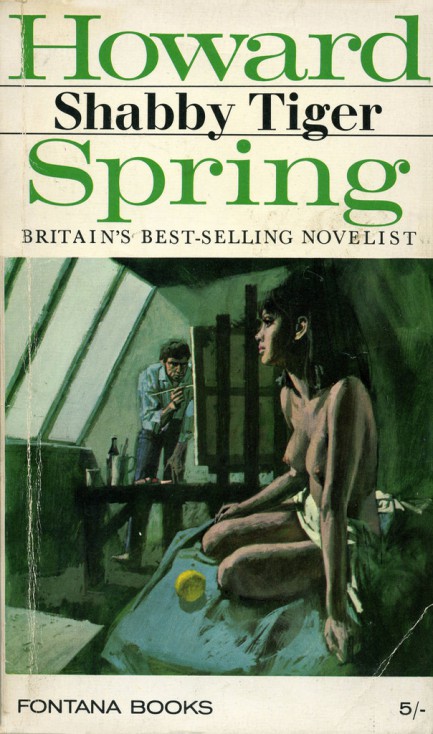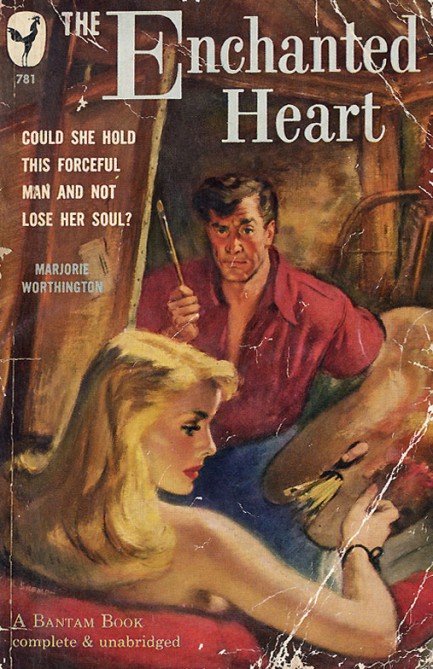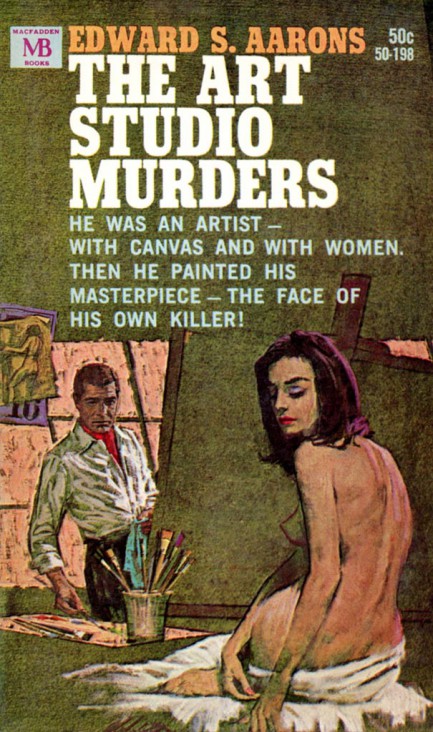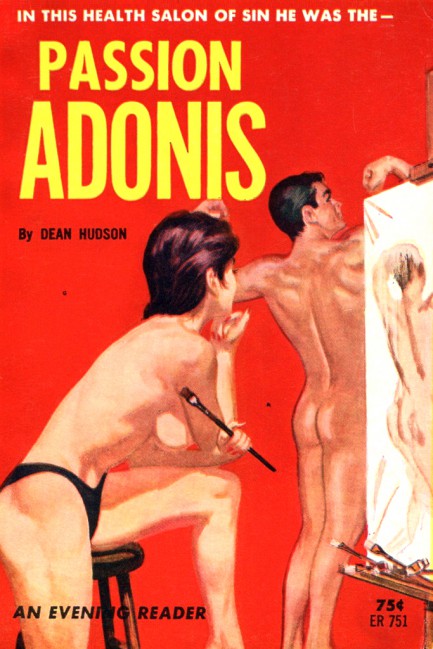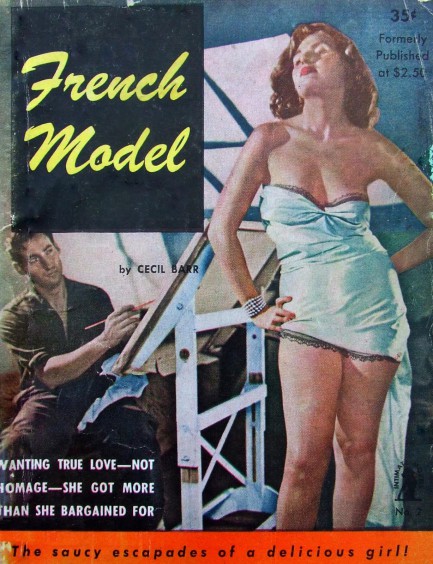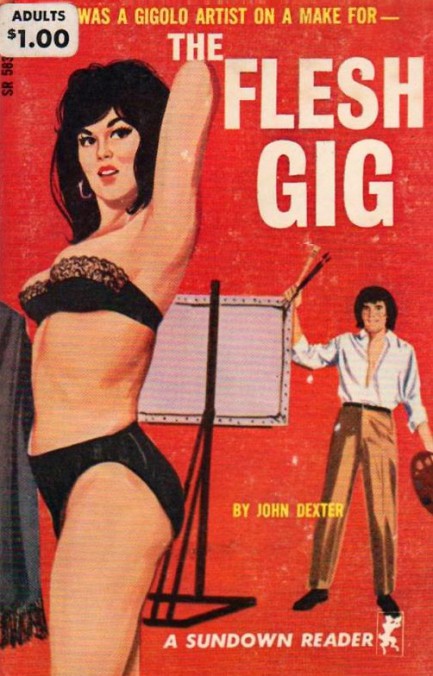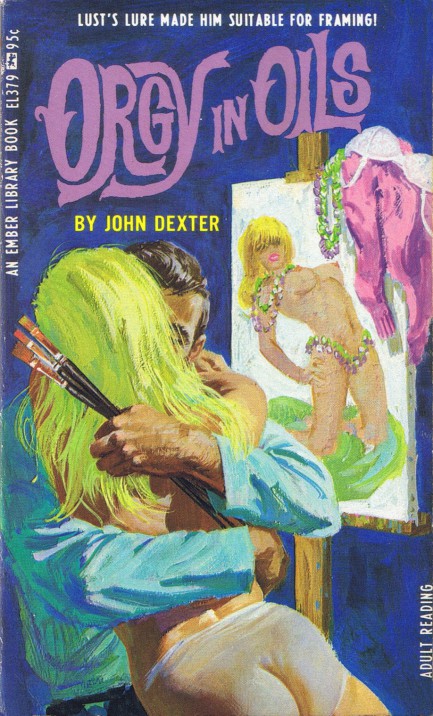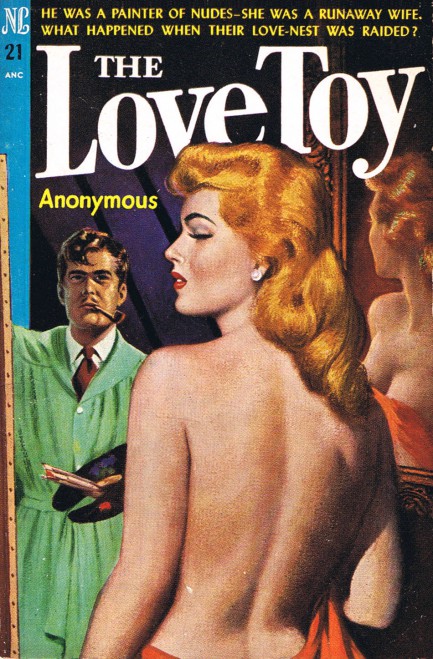 ---
Vintage literature reminds us that murder, deceit, betrayal, lust and greed know no boundaries.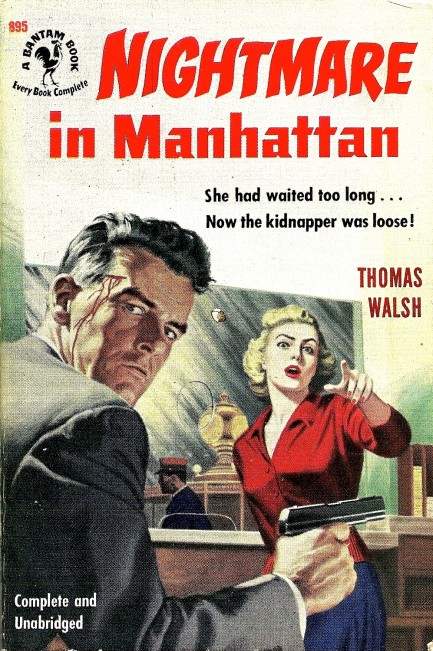 There's a saying that the world is a book and those who don't travel read only one page. But on the other hand, if you stay home the danger and mayhem at least happen in your own language. Which is the better course? Pulp authors seem to think it's the latter. Above and below are twenty-one vintage bookcovers for fiction set in various cities around the globe. The writing spans genres such as romance, sleaze, horror, and espionage, and the art is by Mitchell Hooks, Barye Phillips, Robert McGinnis, et. al. Thanks to all the original uploaders.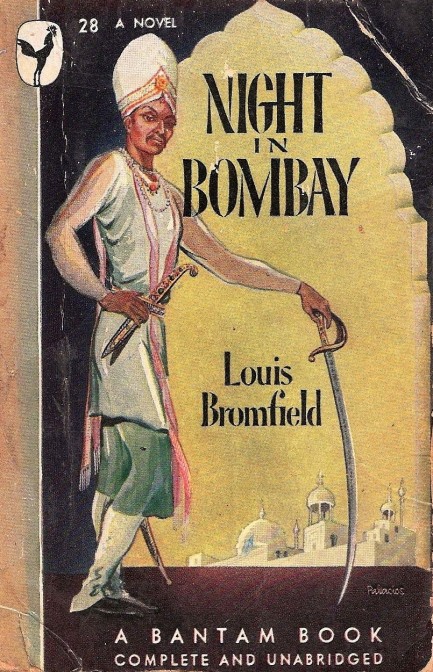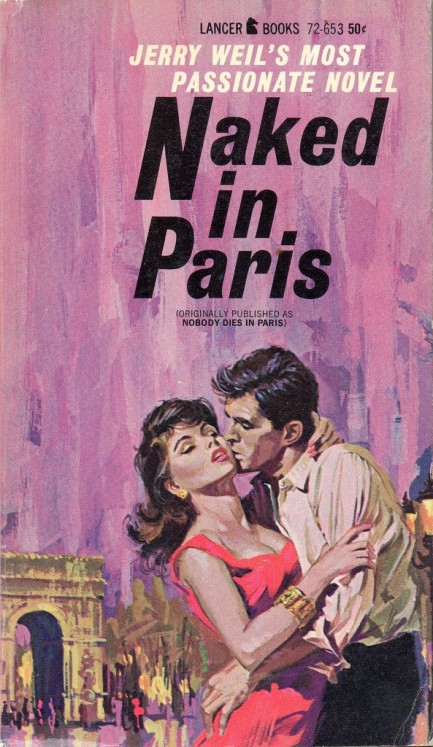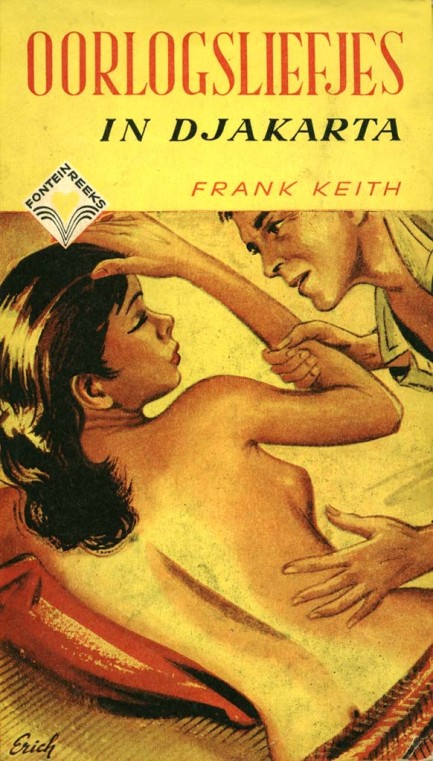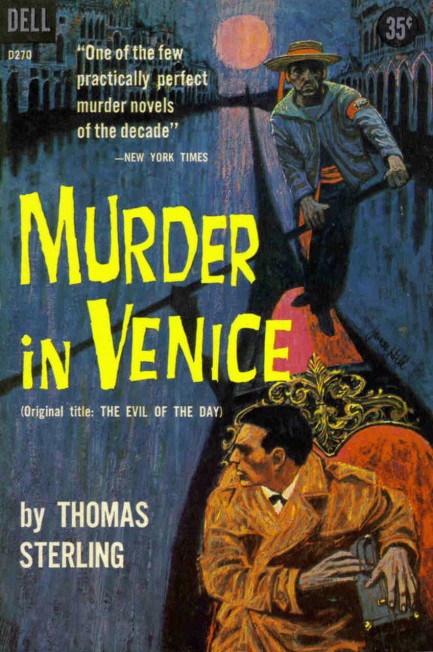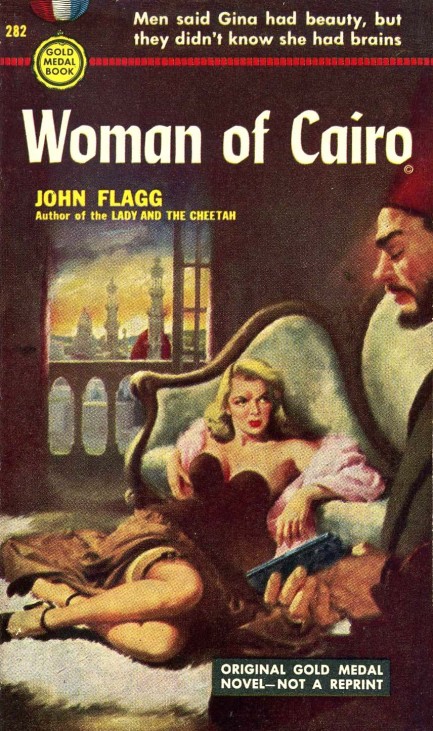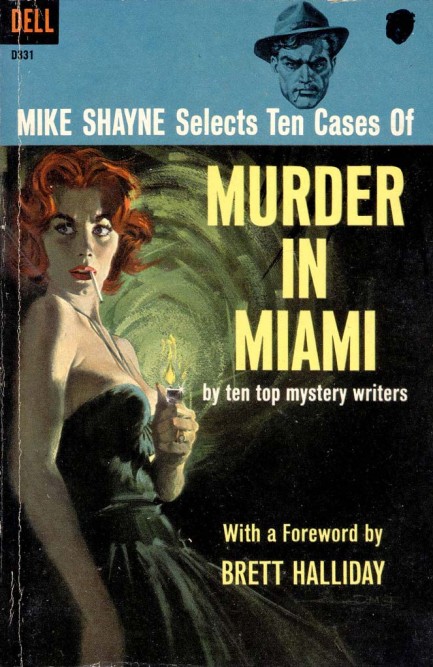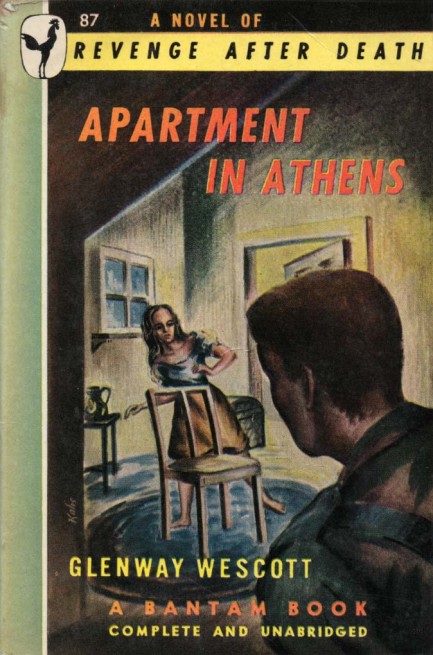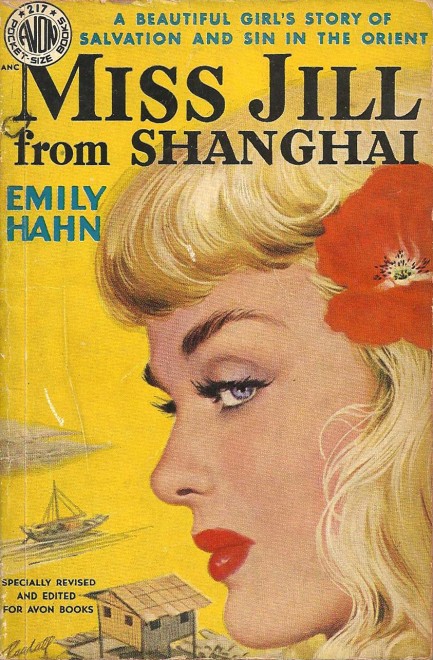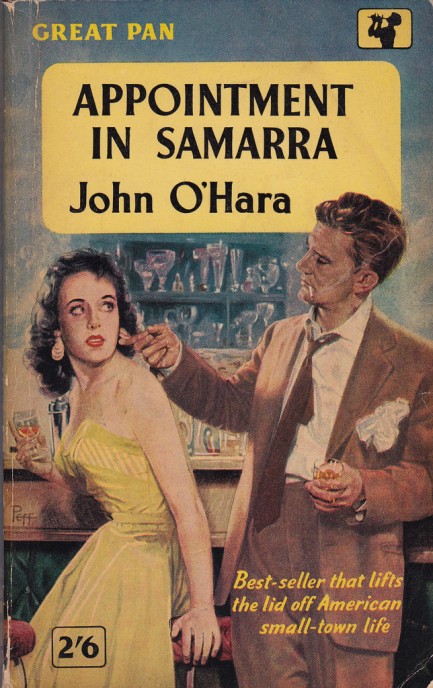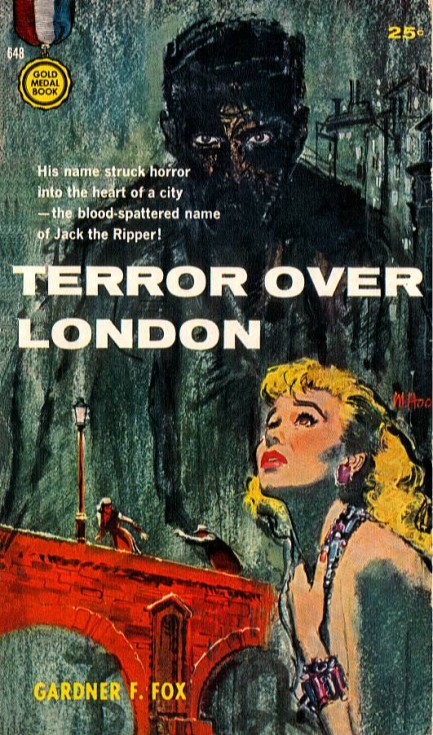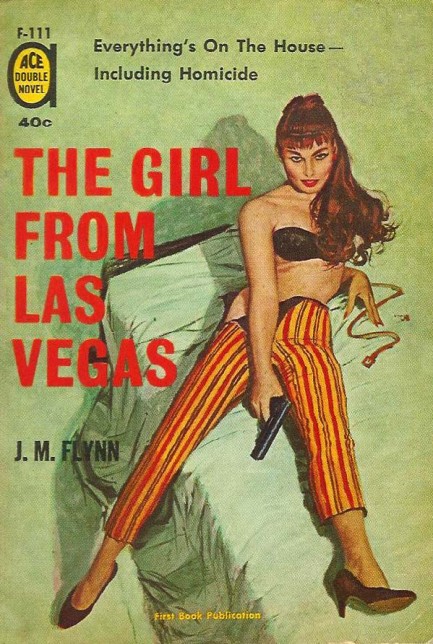 ---