Everybody wants a piece.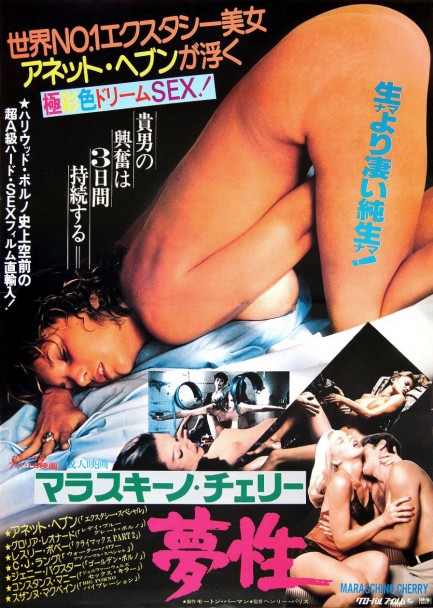 Radley Metzger was the director of perhaps the most stylish films from the golden era of porn, so it's no surprise his output reached Japan. This poster was made for his 1978 film Maraschino Cherry, which in Japan was known as Marasukîno cherî: Musei. Annette Haven, Gloria Leonard, Leslie Bovee, the lovely Constance Money, and Eric Edwards star, and there's an actual plot, as Manhattan brothel madame Maraschino Cherry, played by Leonard, indoctrinates her hick sister Jenny Baxter into the business. Little sis takes to it like a fish to water, so much so that at the end she's left in charge while Leonard heads off to open another cathouse.
Metzer directed this under the pseudonym Henry Paris, which he used because he directed non-xxx features under his own name. So once again we see the blurry line between adult and non-adult entertainment back in the day. Among Metzger's mainstream movies were Camille 2000, Little Mother, aka Woman of the Year, and The Lickerish Quartet, which we talked about several years ago. His most famous xxx effort is probably The Opening of Misty Beethoven, but Maraschino Cherry, with its goofy comedy ("Would you like to be eaten while you wait?" "Oh, no thanks. I'm not hungry.") also seems well remembered.
Below we have images of the film's female cast, excepting Jenny Baxter, who we couldn't find. Top to bottom you see Leonard, Haven, Money, and Bovee. We've uploaded these for a couple of reasons. First, they're beautiful shots. Second, the Pulp Intl. girlfriends are Stateside and when they're gone we tend to post more nude images, possibly because we get a bit lonely. Without their influence we also come up with ideas like "everybody wants a piece." If they were here one of them would have said, "Really?" And we'd have rethought it. But it could have been worse. We almost went with the header "Fruit Cock Tale." So there you are, girls. Hurry back before we bury ourselves under an avalanche of crudeness.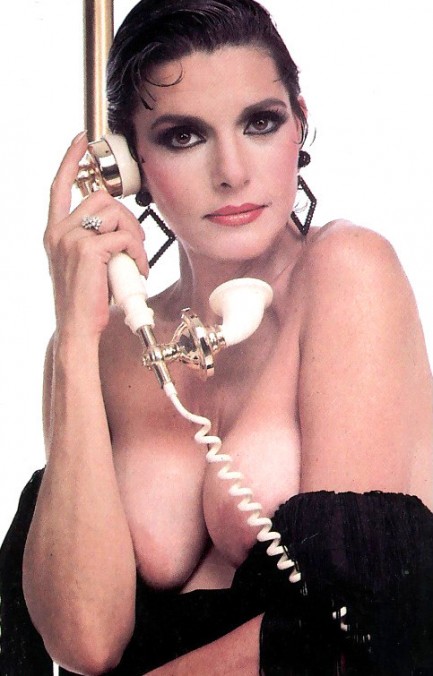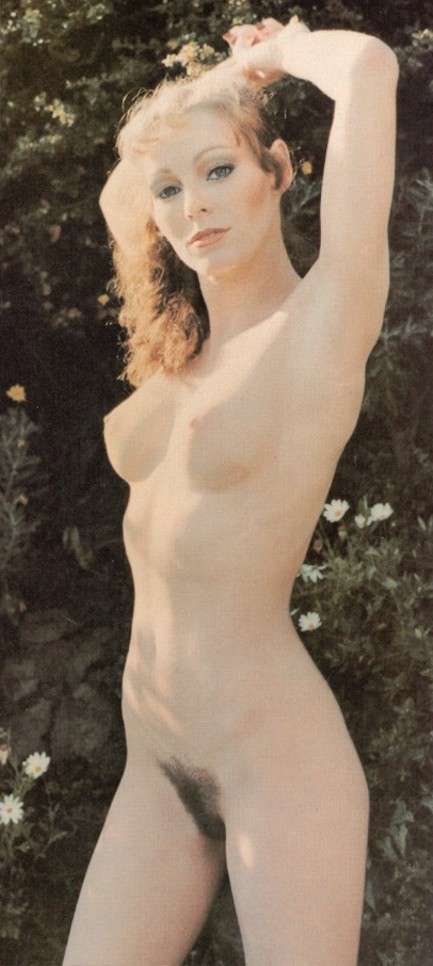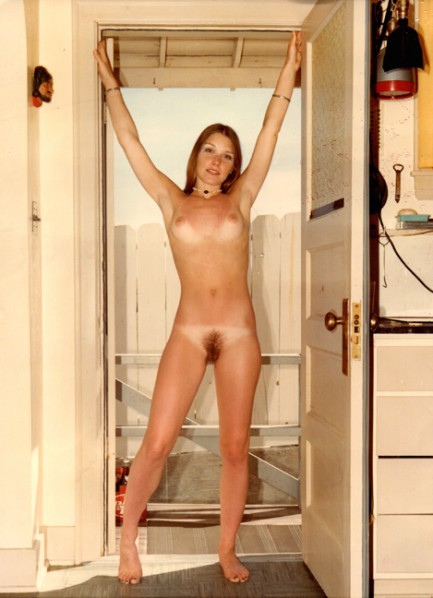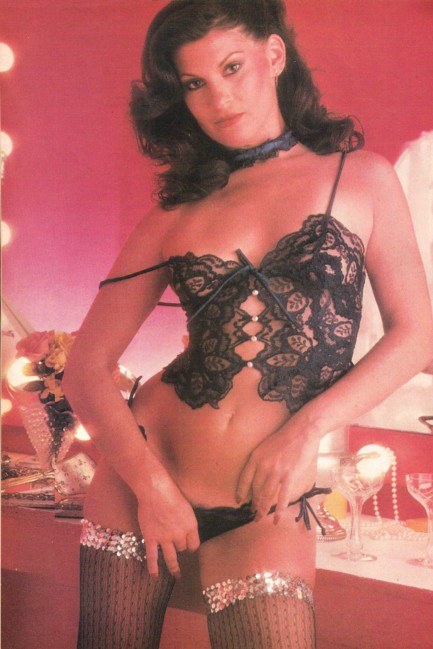 ---
We must have sex on the brain, because everything we see reminds us of it.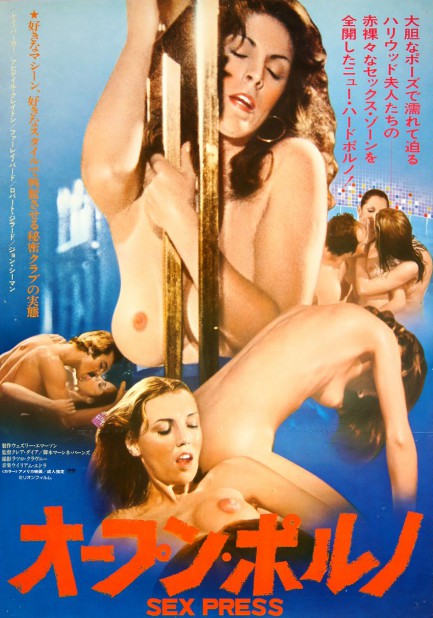 Remember our last group of Japanese posters containing the English word "sex"? No? Go directly there. Also, perhaps visit here, here, and here. Now that you're back, today we have another set of posters with sex in the text (you have to look closely at some of them, but it's there). One Japanese word for sex is セックス, and the phonetic transvocalization of the English is "sekkusu," but their poster artists often seem to prefer plain old sex. Why? Well, why do Americans use the French word "chauffeur" instead of saying, "that underpaid guy who drives my car"? Because it's cooler, that's why. Most of these posters are for American x-rated films, but panel two, just below, is for the Natalie Wood movie Bob and Carol and Ted and Alice, which definitely isn't x-rated. But it should have been. Because Natalie Wood. And, um, wood. On the other posters you get Kay Parker, Nina Fause, Maria Arnold, Jennifer Welles, Constance Money, an unknown, and Inge Hegeler. And if you want to know the titles, those are all on the posters in English too (though sometimes wrong, as in Expose Me Lovely which turns into Exporse Me Lovely), but it's probably easier to just look at the bottom of the post, where we've listed them in order.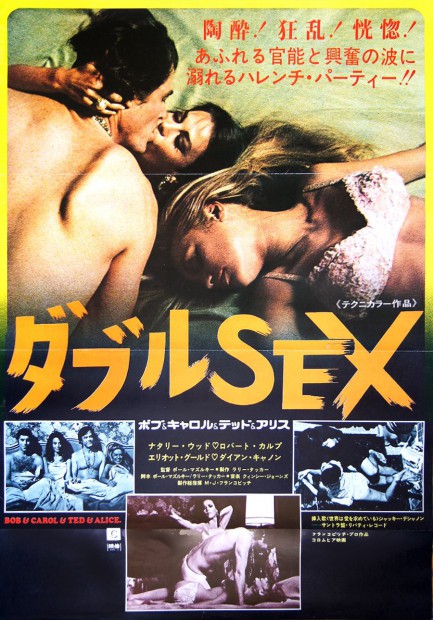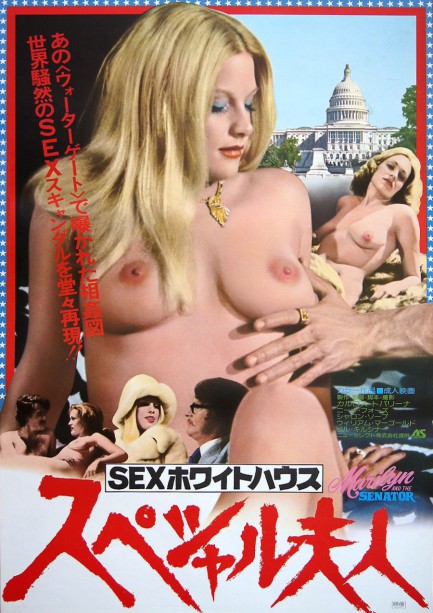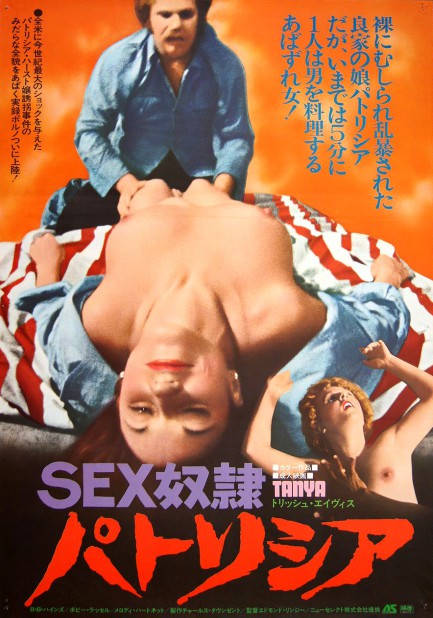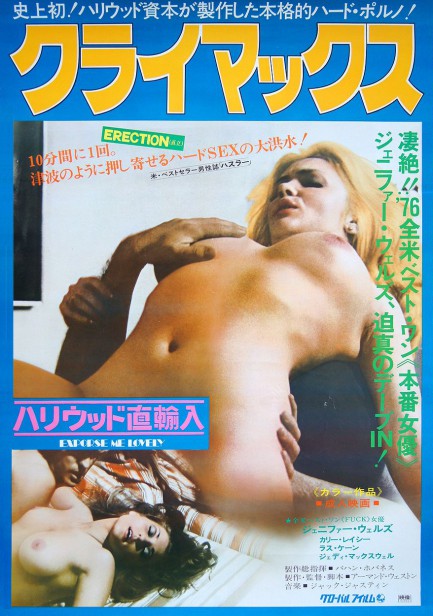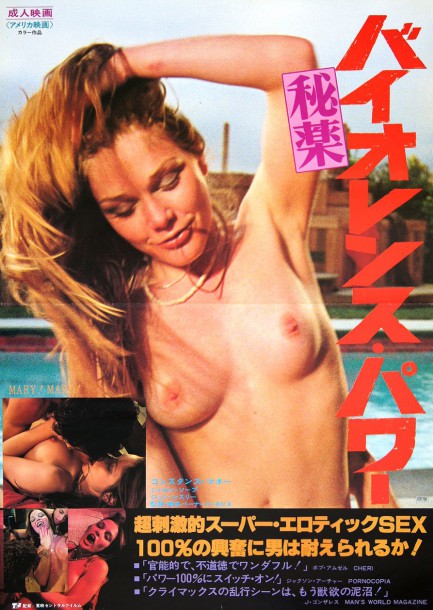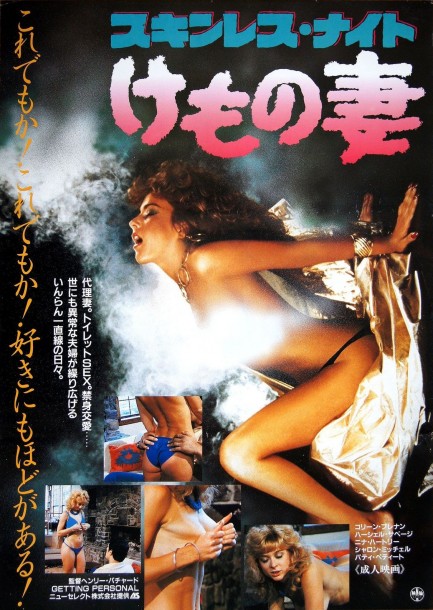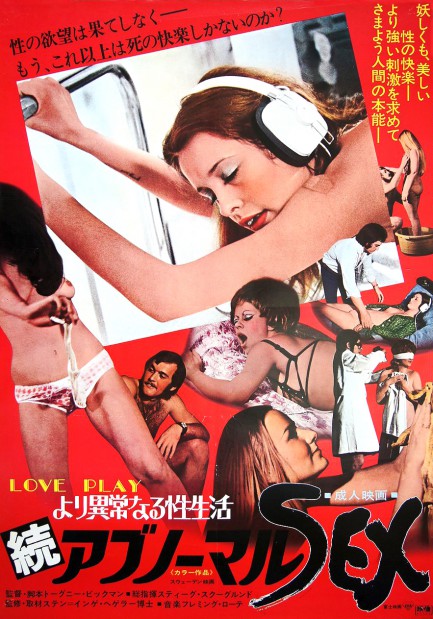 ---