A dozen movie stars share the Crown.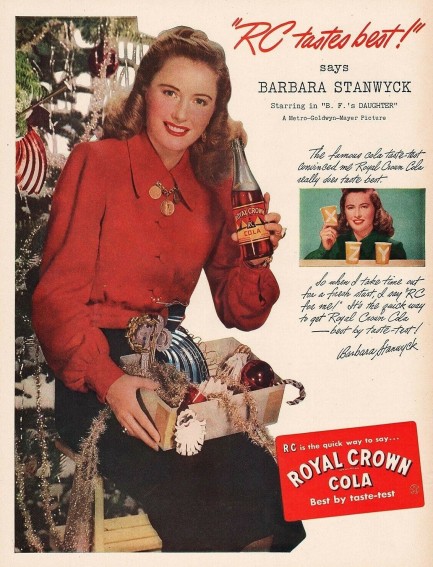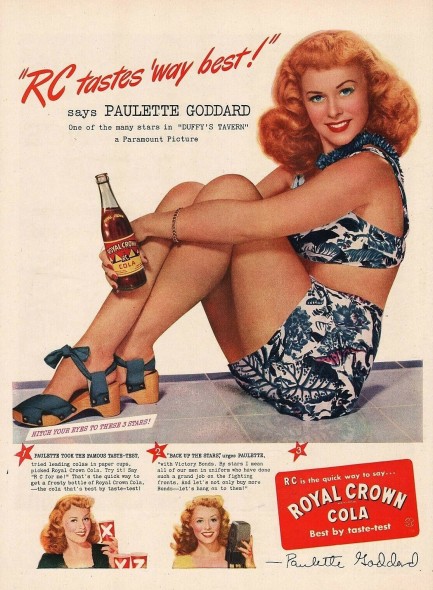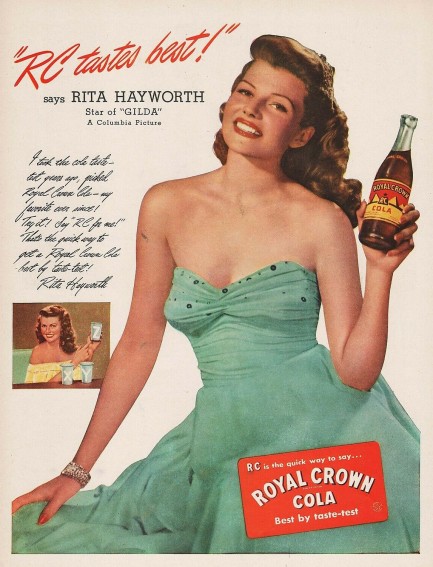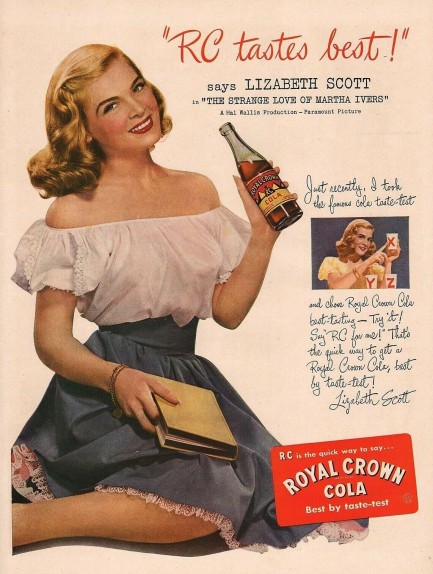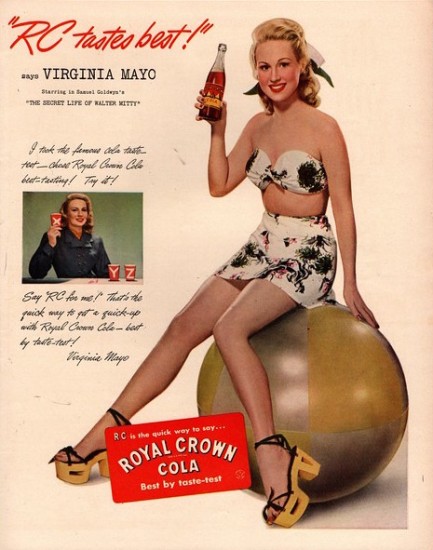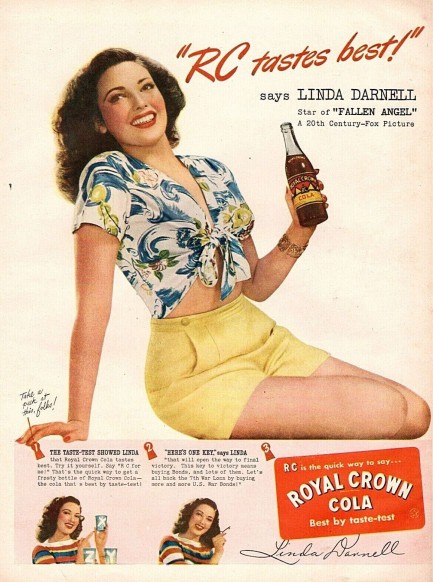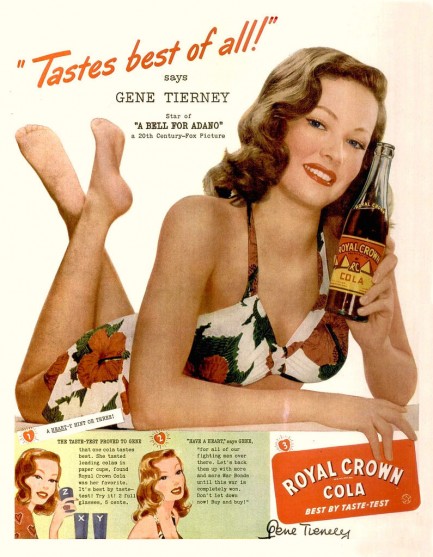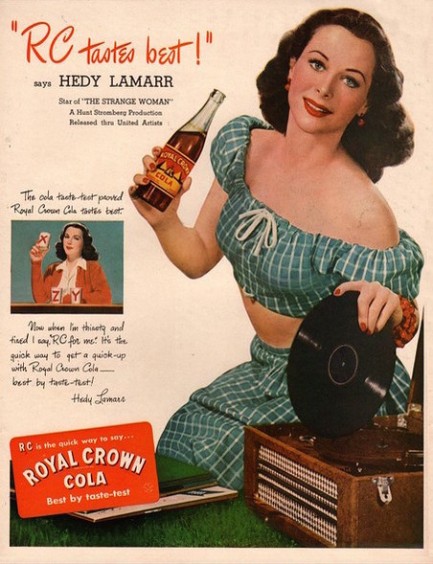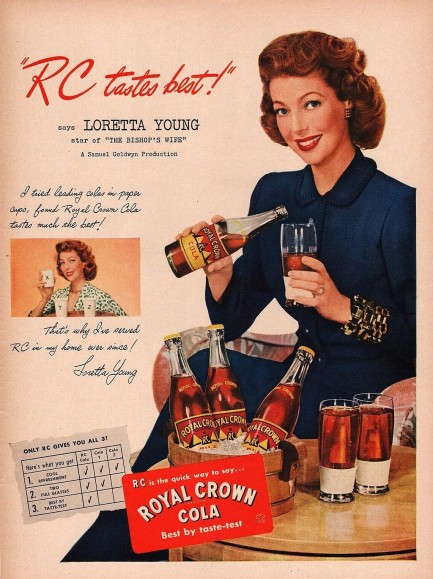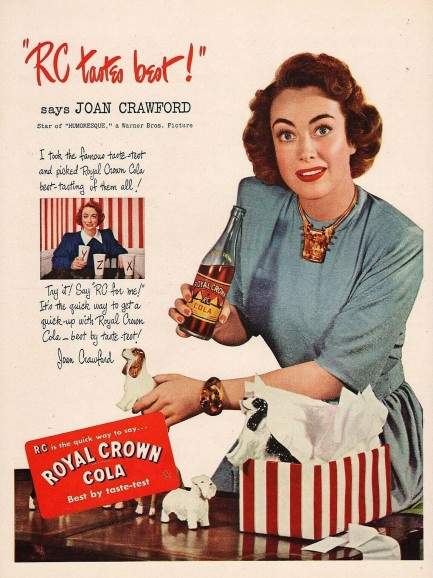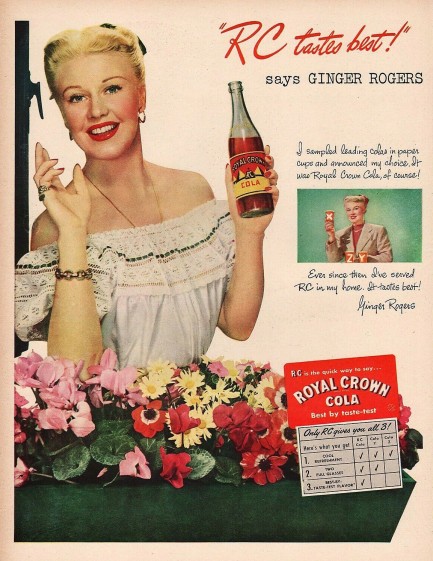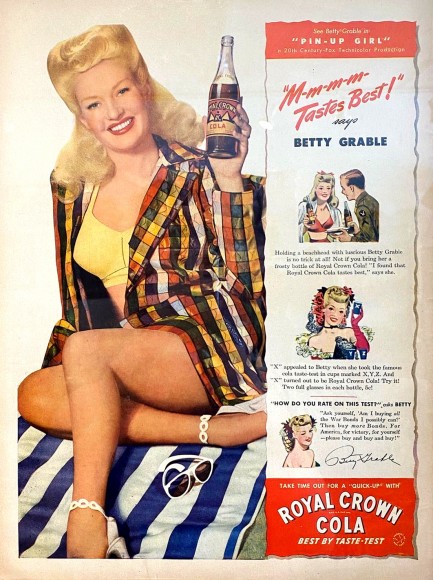 Not long ago we showed you a few Royal Crown Cola print ads featuring Hollywood superstar Lauren Bacall, and mentioned that other celebs had also pitched the brand. That was an understatement. In its efforts to claw away part of Coca Cola's dominant market share, RC signed up an entire stable of top stars, including a-list personalities such as Barbara Stanwyck, Joan Crawford, and Gene Tierney. Above you see a dozen celebrity ads produced by RC. There were others we left out of the group, for example with Sonja Henie, Irene Dunne, Diana Lynn, and even Bing Crosby. But how much cola can you really stand? Twelve is enough for one day.
---
Ancient Zapotec treasures bring out the tomb raider in everyone.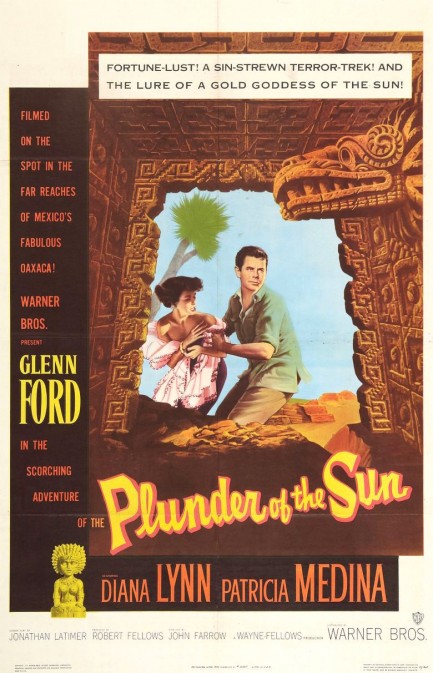 This poster was made for the 1953 adventure Plunder of the Sun, a title which may sound familiar from David Dodge's 1951 novel. The movie starred Glenn Ford, Patricia Medina, and Diana Lynn, and follows the basic gold hunting theme of the book, but with numerous plot details altered, and the exotic locations around Latin America—particularly Peru—condensed to only Havana and the province of Oaxaca, Mexico. The Havana scenes were shot in Mexico, but the Oaxaca scenes were indeed shot in southeastern Mexico, with location work at the Zapotec ruins in Monte Alban. You can practically hear the head honcho at Wayne-Fellows Productions saying, "I love this book, but we've got to make it cheaper. Why go all the way to Peru when there are perfectly good ruins in Mexico?" The Oaxaca locations are great, though, and extensively used, which really helps the film. Are we saying Plunder of the Sun is good? Well, no we aren't. It doesn't have the depth needed to earn a place in the top ranks of vintage cinema, but it's well shot, and its proto-Indiana Jones feel is interesting enough to keep you watching. We have a few promo images below, and you can learn more about the plot by checking our write-up on the novel here.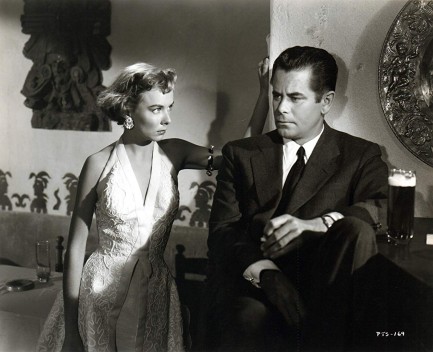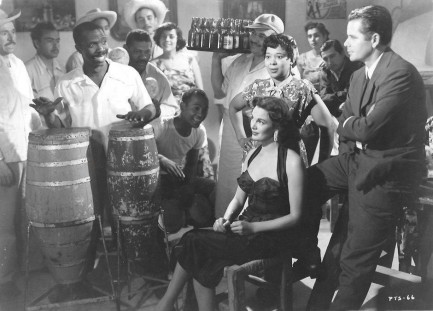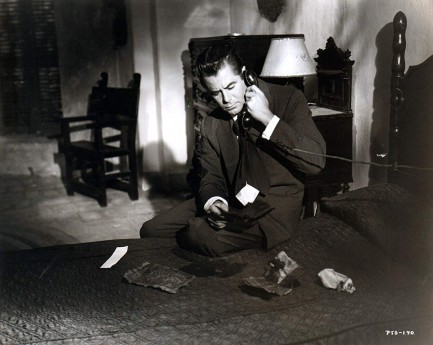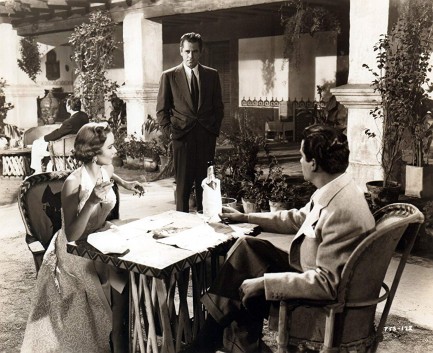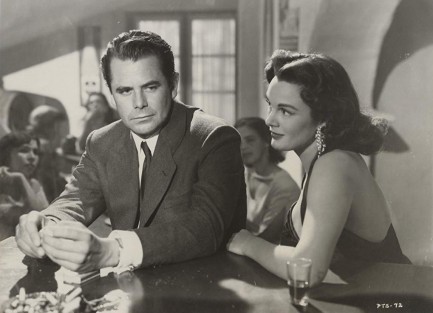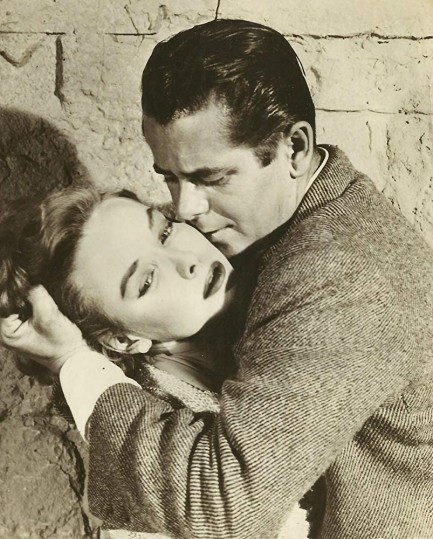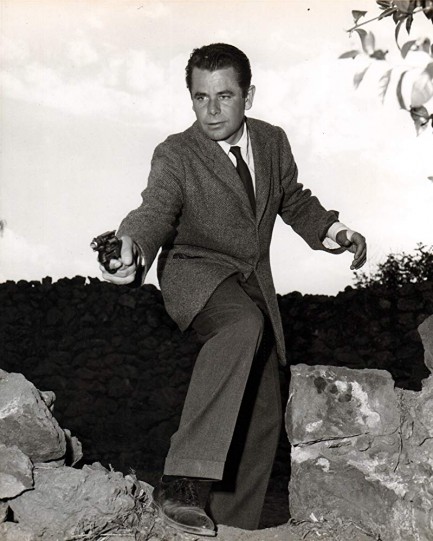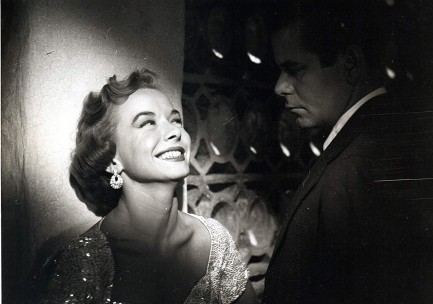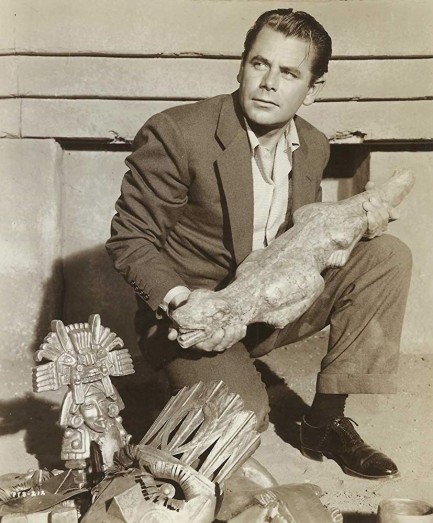 ---
Gringo adventurer goes down South American rabbit hole looking for Inca treasure.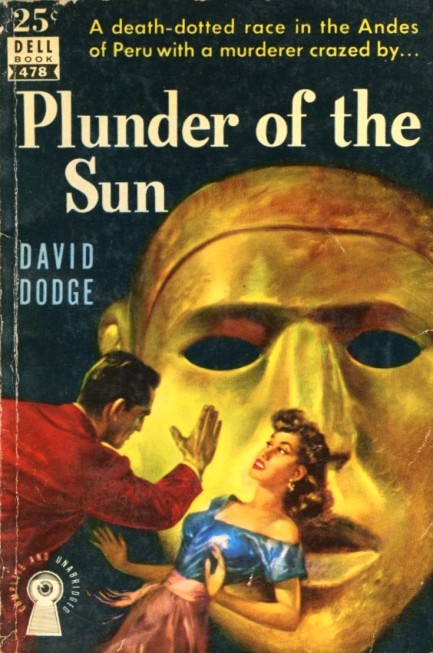 Pulp fiction, genre fiction, crime fiction—call it what you want. Basically, none of it will ever win a Pulitzer Prize, but it can be mighty enjoyable when done just right. Plunder of the Sun is faster than fast pulp-style fiction from To Catch a Thief author David Dodge. The rough and tumble protagonist Al Colby tries to unravel the secret of an Inca quipa—an ancient numero-linguistic recording device—which may tell the location of an impossibly huge hoard of gold. The tale speeds from Santiago, Chile to Lima, Peru and into the high Andes by boat, train, and tram to a climax on the highest lake in the world.
This is a confident yarn from an author who traveled widely in the countries portrayed, and his tale avoids the cultural judgments you often find in these types of novels. His descriptions of cities, hotels, and transport are unflattering but accurate, yet his treatment of the Peruvian and Chilean villains has no whiff of condescension. They're just the villains, nothing more—smart, tough, deadly, and motivated. The book's only flaw is its late turn toward romantic matchmaking. Still, it was a very good read. It became a movie of the same name in 1953, placed in a new setting, with Glenn Ford and Diana Lynn. The art on this 1951 Dell paperback is by Robert Stanley, and as a bonus it comes in a collectible mapback edition.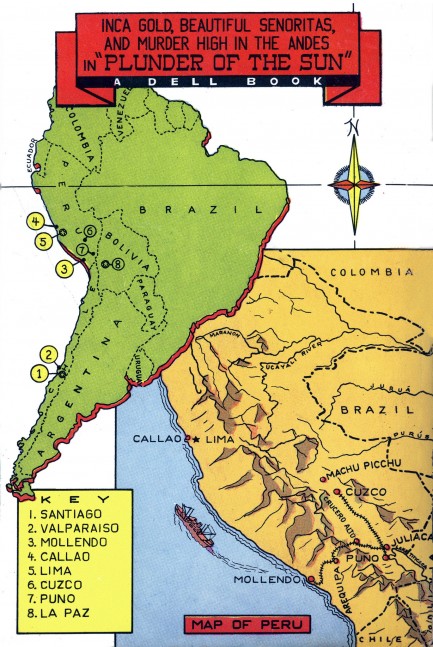 ---