Four U.S. authors make their mark on France and on film.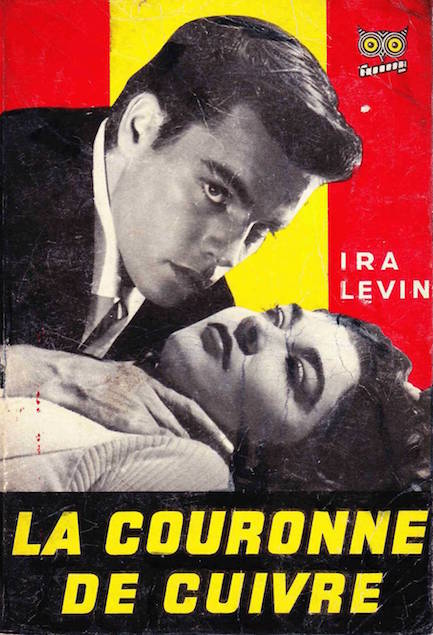 Above, four covers from Éditions Ditis for its La Chouette collection, circa late 1950s. All of these were originally published in the U.S. and translated into French after being adapted into films. The first three were turned into the film noir classics Sudden Fear, A Kiss Before Dying, and Black Angel, while the fourth became the French crime thriller Bonnes à tuer, which is known in English as One Step to Eternity.


---
It was a wonderful Life.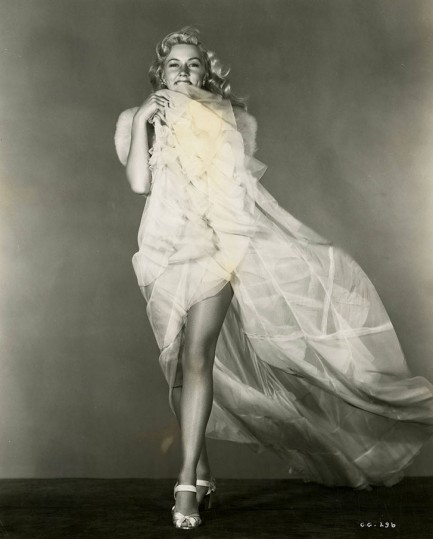 An ethereal Gloria Grahame poses for a promo photo during a session that would produce a famous cover for Life

. Grahame was a true great of acting who starred in the classics

It's a Wonderful L
ife,
The Bad and the Beautiful
, Human Bondage,
and
Oklahoma!
, but who we prefer to remember for her film noir roles—among them:
In a Lonely Place, The Big Heat,
Crossfire,
Sudden Fear
, and
Naked Alibi
. Born and raised in Los Angeles, she took the town by storm and made an indelible mark in film. The above photo and cover below are from 1946.
---
Whatever happened to handpainted movie posters?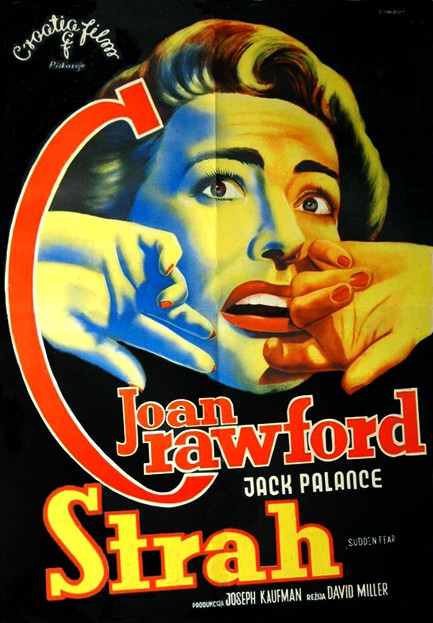 We're rating these promo posters triple-A. They're from the former Yugoslavia, circa 1962 and 1956, for the films Whatever Happened to Baby Jane? and Sudden Fear. Baby Jane co-starred Bette Davis and Joan Crawford in extremely creepy roles as washed-up actress/sisters living in an old mansion together, while Sudden Fear showcased Crawford in a standard noir set mostly on a New York to San Francisco train. The Baby Jane role earned Davis an Academy Award nomination, but Crawford more than held her own in the movie, and it's her you see on both posters here. We have other incredible examples of Yugoslav art we'll be sharing in the future.
---