This is the clean side. I just finished using the other side with my Saturday through Tuesday boyfriend.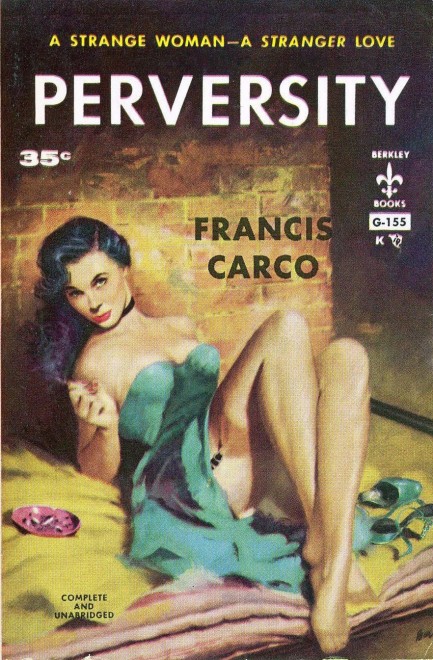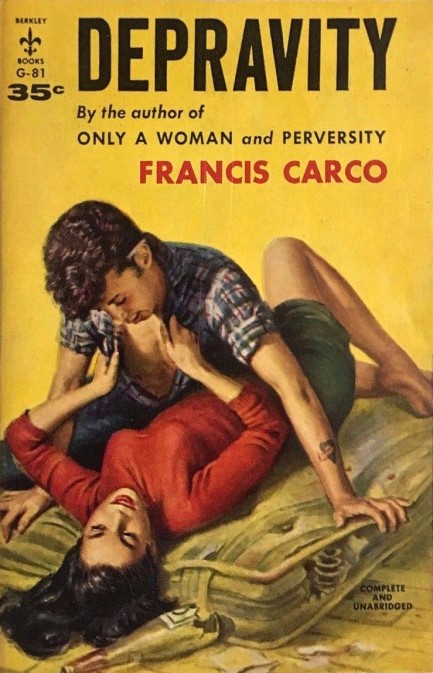 We checked online and the indications that you need a new mattress include: it's more than eight years old, you wake with aches and pains, and there's a noticeable sag. And the indications you need a new life include: your bed is in a filthy slum tenement. Such is the case with Perversity and Depravity, 1956 and 1957, in which virtually every character needs a do-over of their existence. Both books, by New Caledonian author Francis Carco, née François Carcopino-Tusoli, are set in the 1920s Parisian underworld of prostitution, crime, and poverty. Carco deals with these subjects compassionately, and his work is heavy with colloquialism and has a strong sense of place. He acquired his insight the old fashioned way—by consorting with the types of people he wrote about. Though his work is obscure in the English speaking world, he was fairly well regarded in his day and is still remembered in France. These are dark books, maybe even brutal, certainly ahead of their time. Harry Barton painted the cover of Perversity and an uncredited artist handled the chores on Depravity.
---
Femmes fatales are tough but are they bulletproof?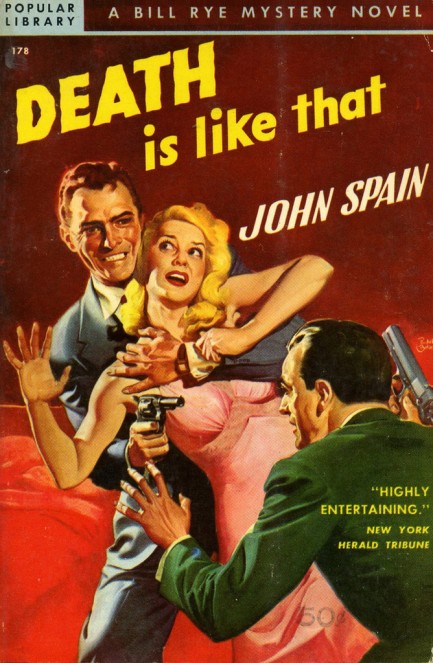 We've run across some low characters in paperback art, but these guys are the lowest. Faced with danger they've grabbed the nearest woman to use as a shield. Women in mid-century fiction have it rough—they're interrupted while skinny-dipping, carried off against their will, manhandled, spied on, tied up, and more. They have their victories too, thankfully—put a gun in their hands and they start dropping men like two-foot putts. Well, good thing femmes fatales are so tough, because they'll need to be hard enough to stop bullets to get out of these jams. We shared another cover in the same style back in 2009 and you can see that nice effort here.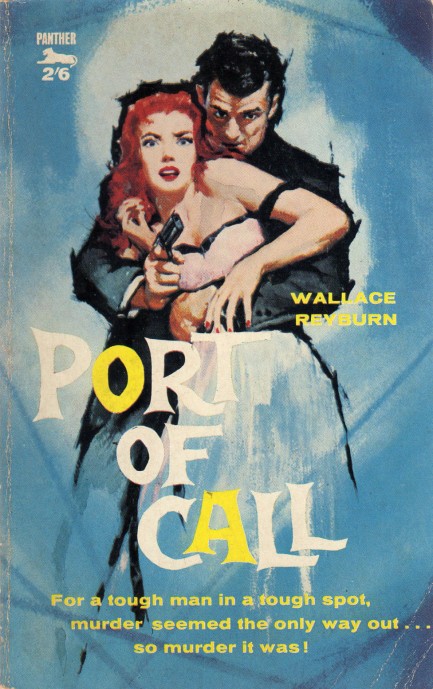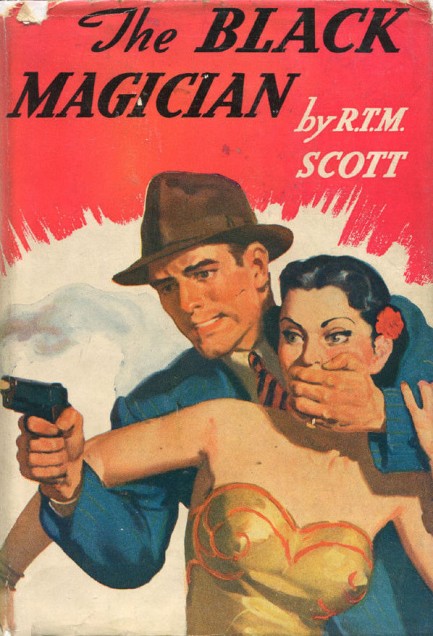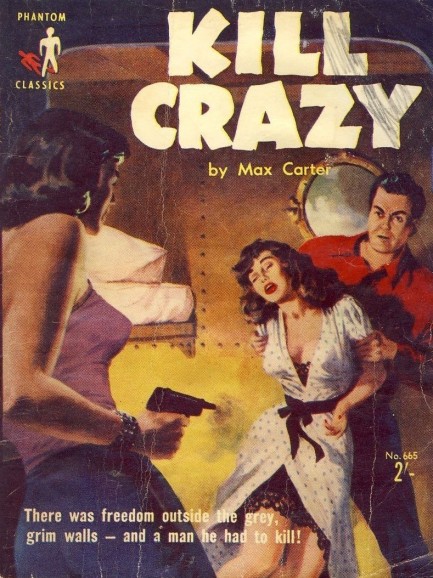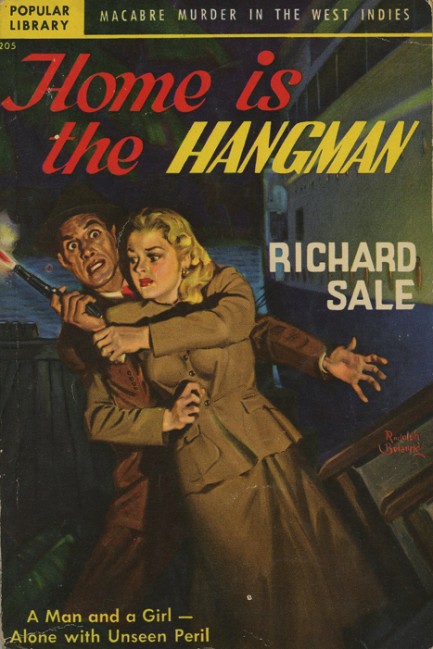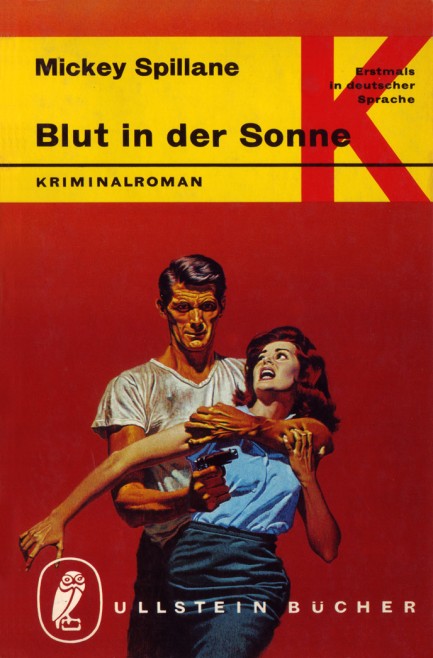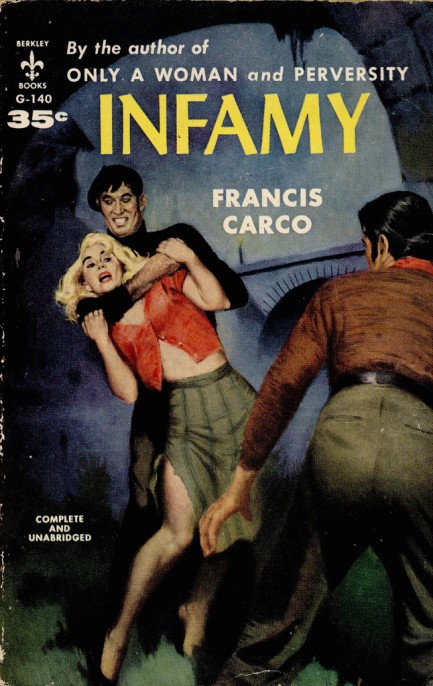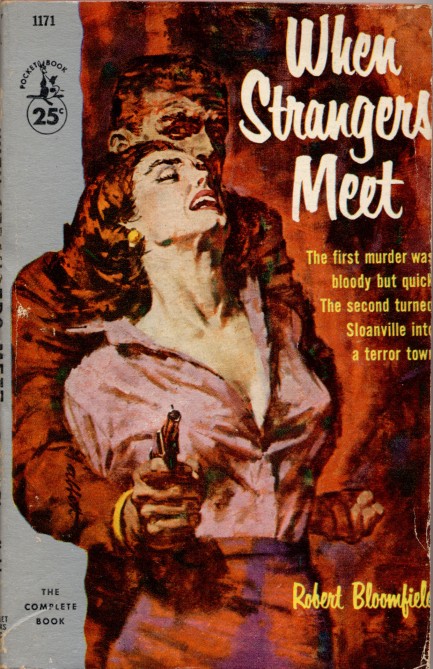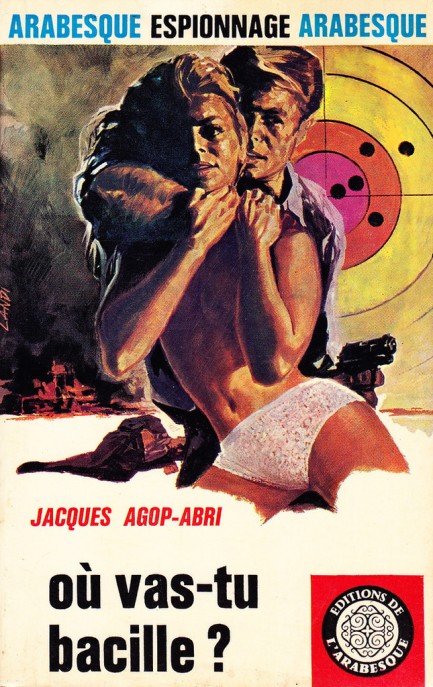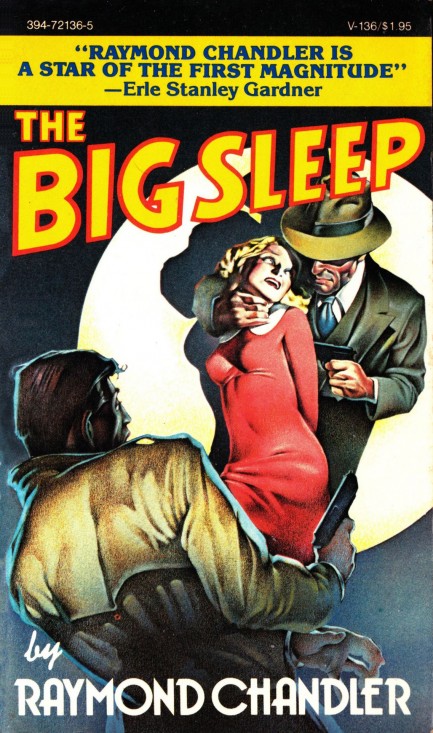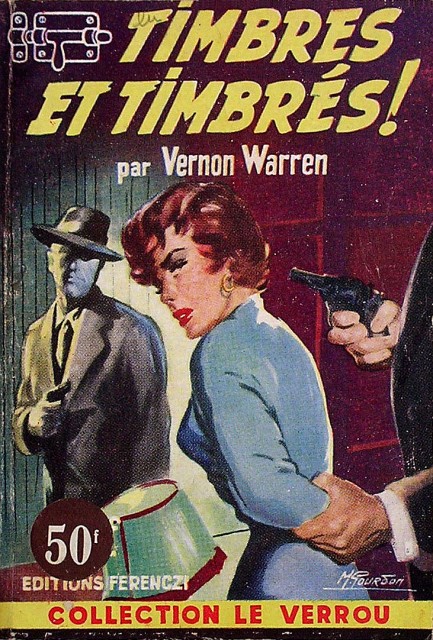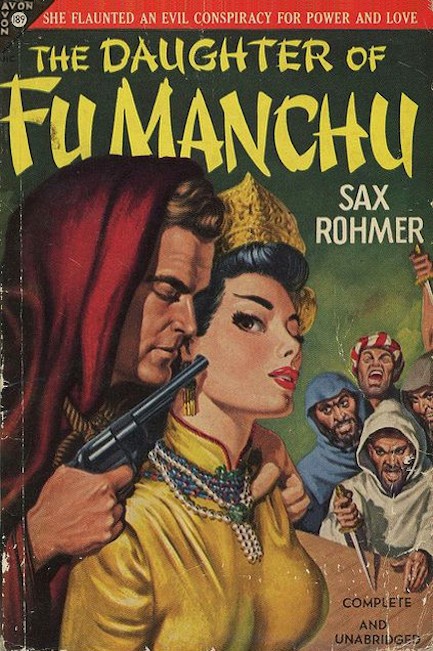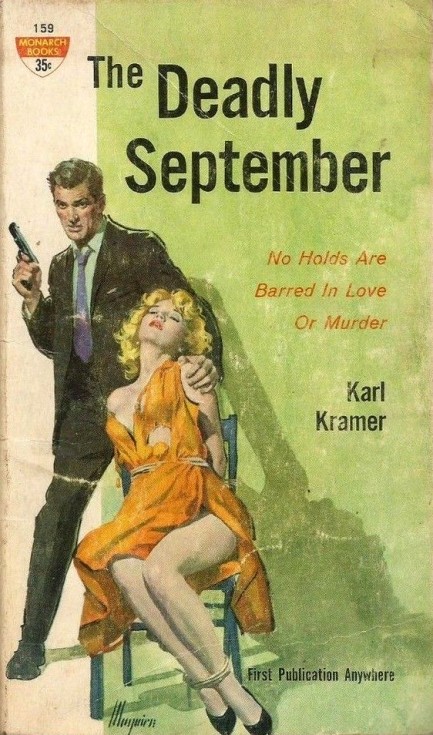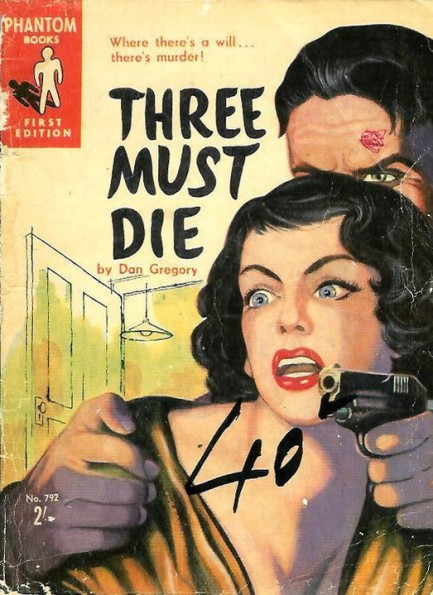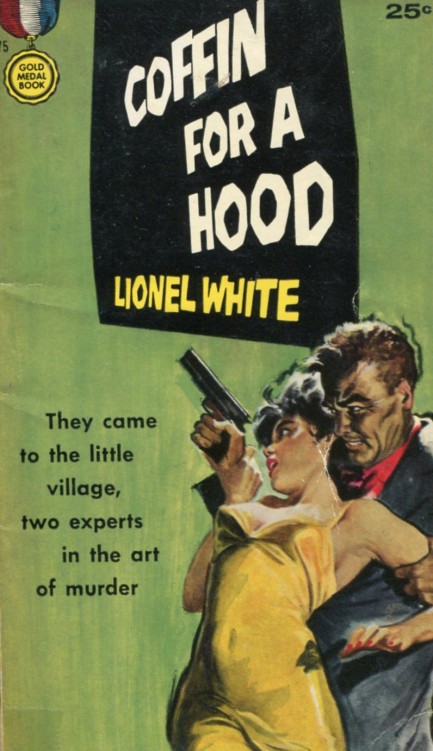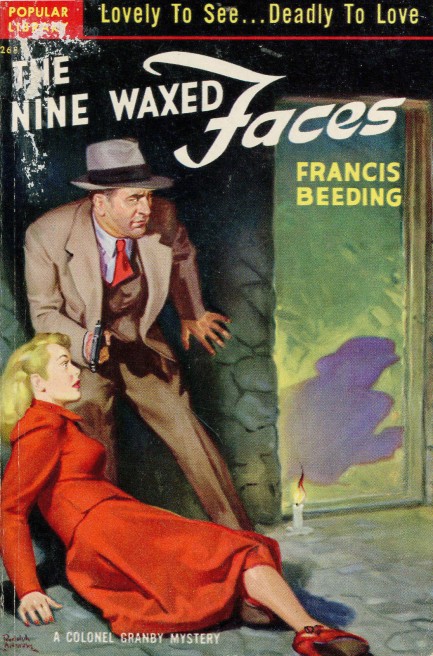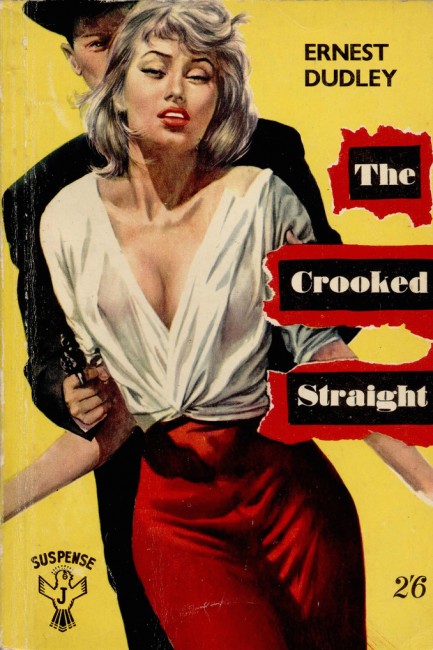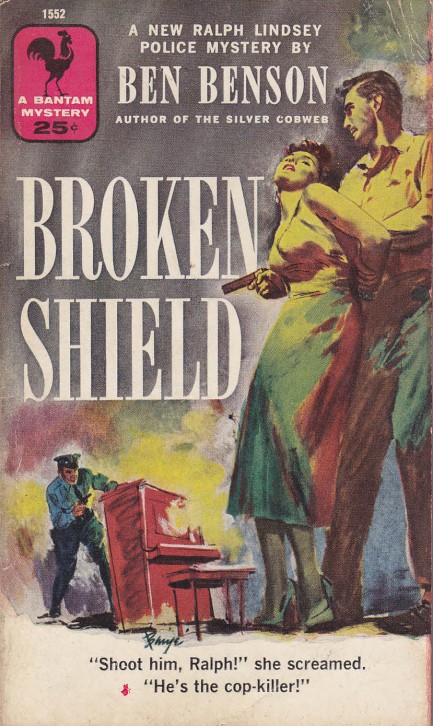 ---
These are people who definitely pay attention to the poles.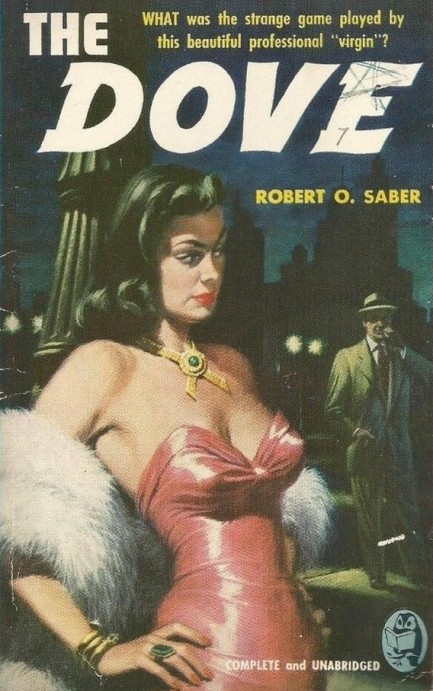 When you look at lots of paperbacks sometimes a common thread suddenly jumps out at you that went unnoticed before. Such was the case a few weeks ago when we noticed the large number of characters on mid-century covers leaning against poles—light poles, telephone poles, sign poles, etc. We suggested someone should put together a collection, but of course we really meant us, so today you see above and below various characters deftly using these features of the urban streetscape as accessories. Art is from Benedetto Caroselli, Harry Schaare, George Gross, Rudolph Belarski, James Avati, et al. You can see a couple more examples here and here.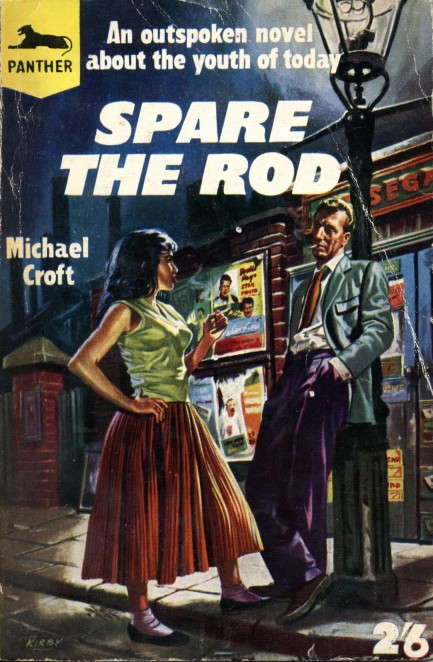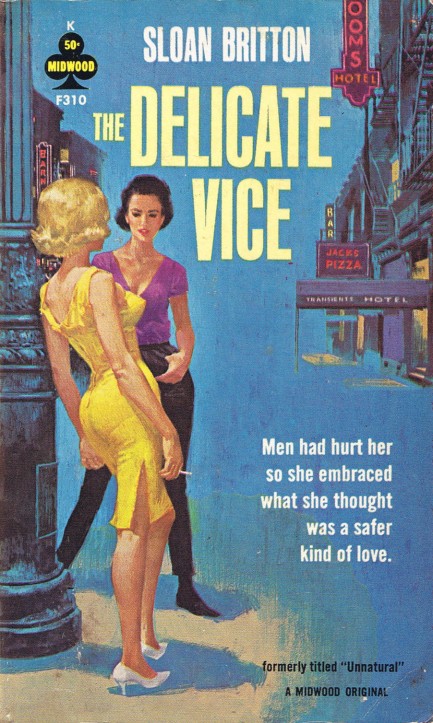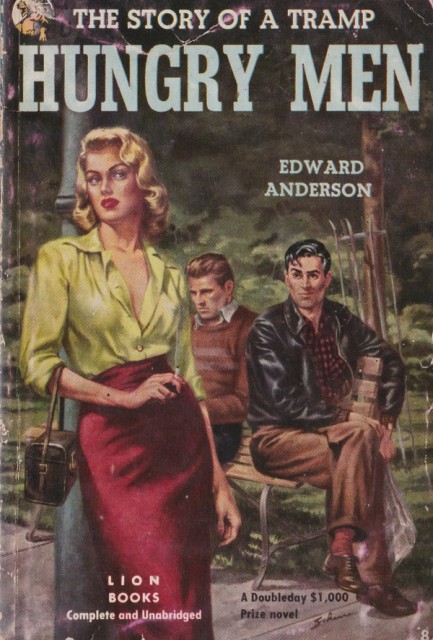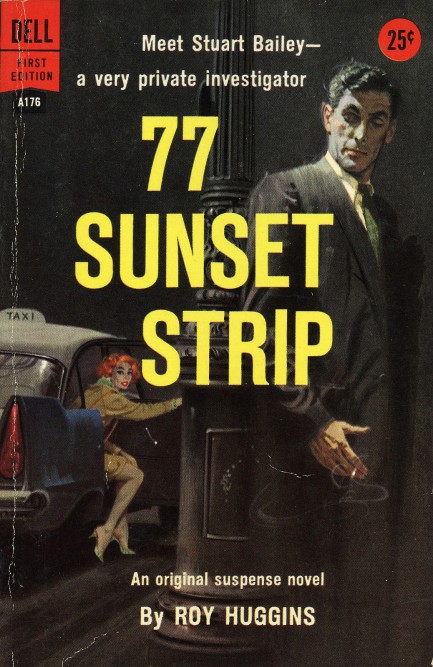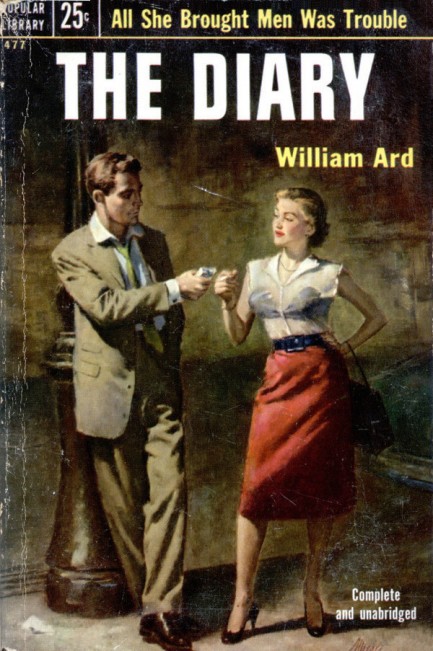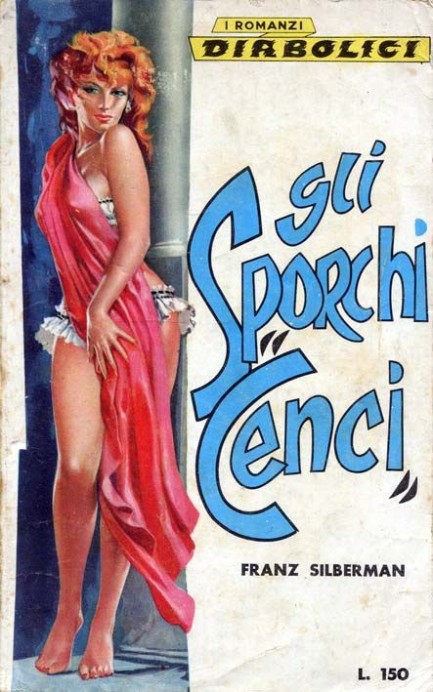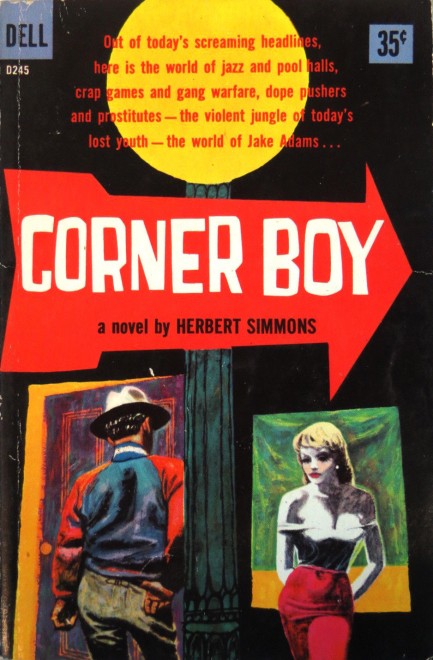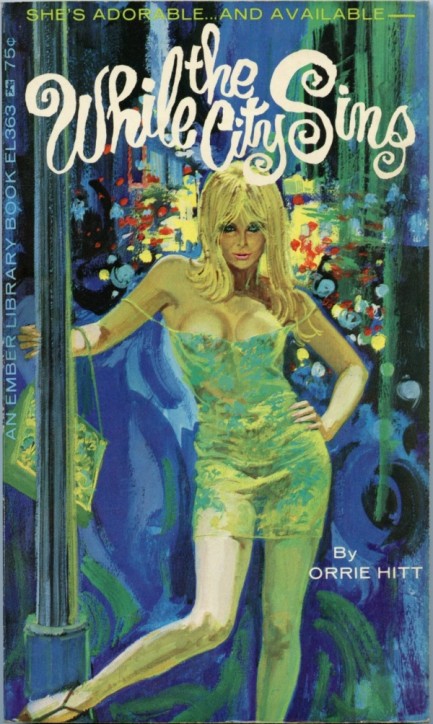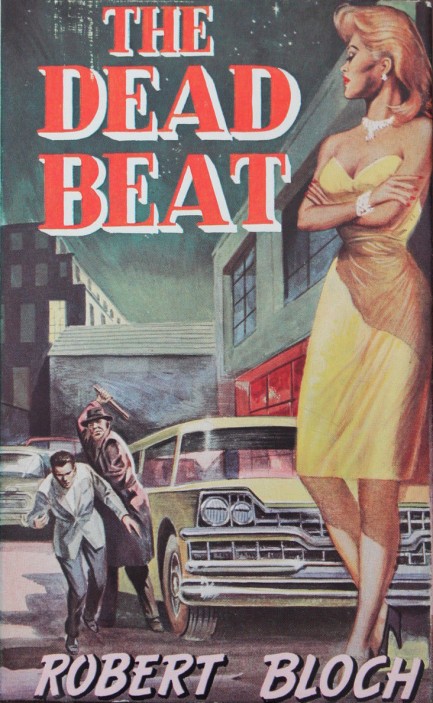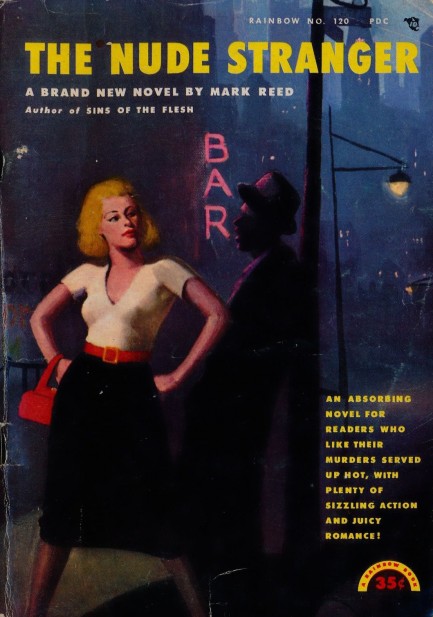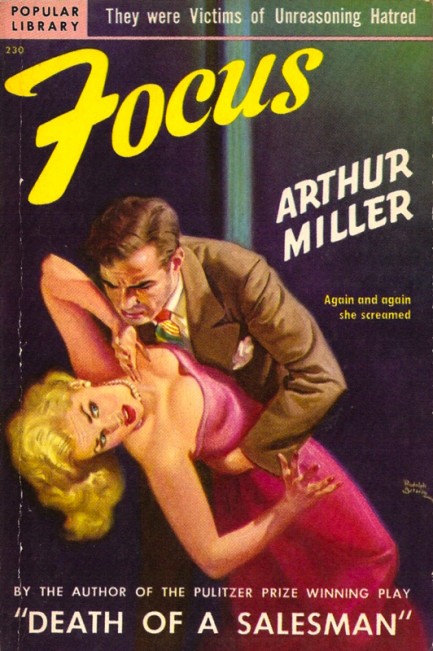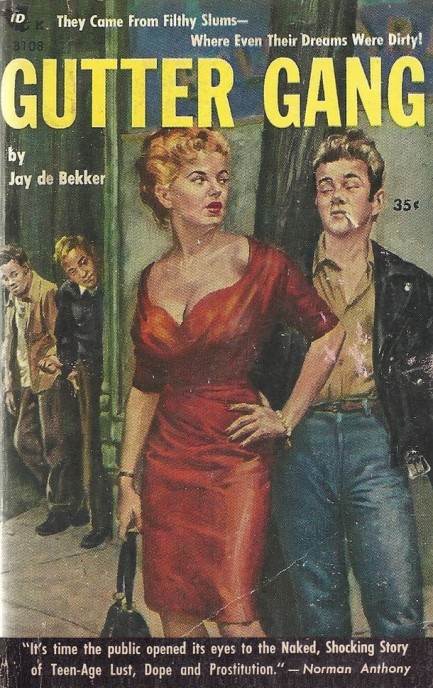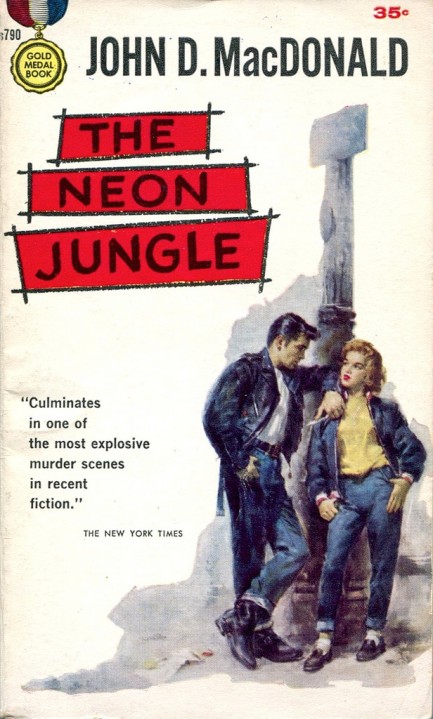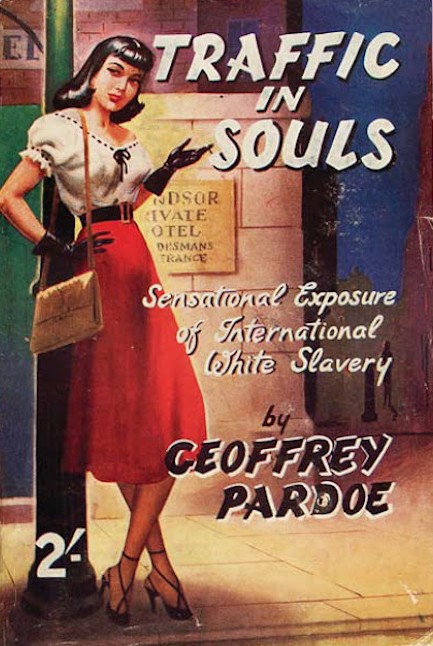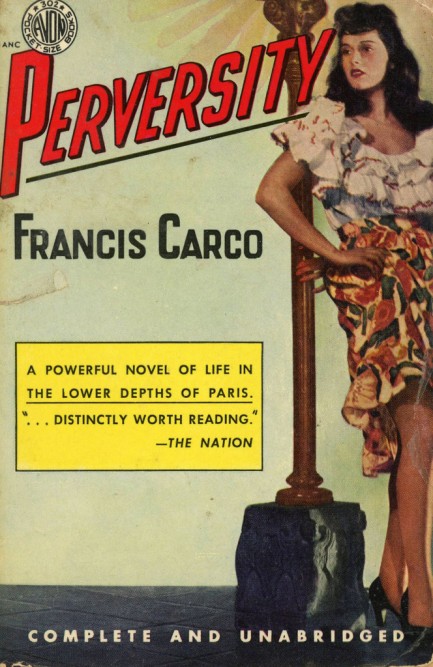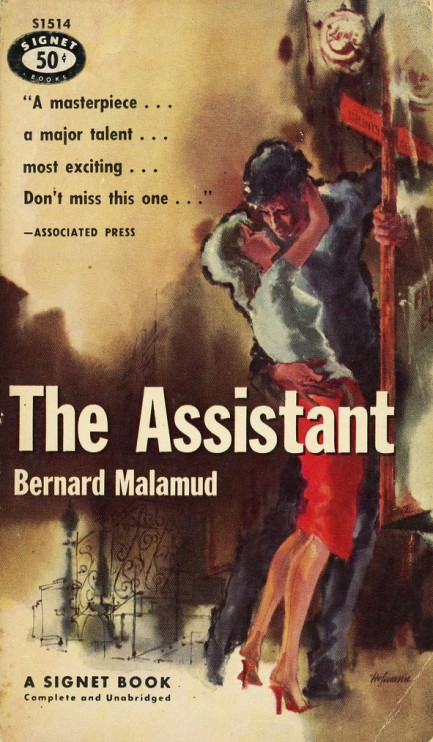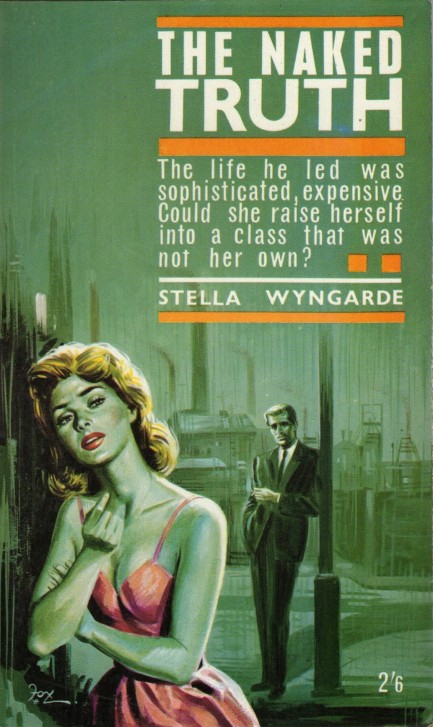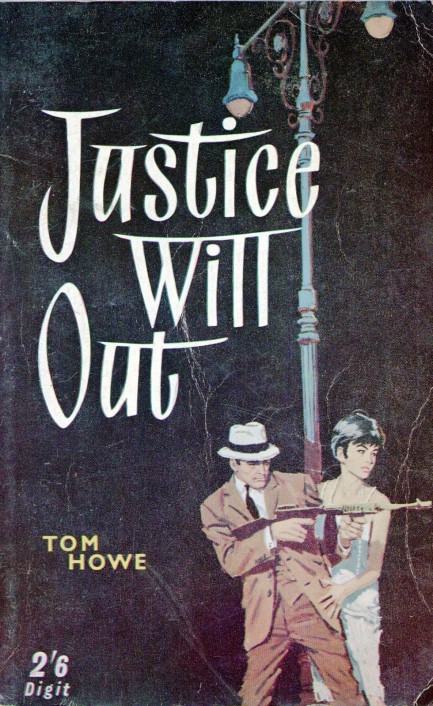 ---