Excellent work! Now make them submit sexually while I get back to those mortgage bankers I'm slow roasting.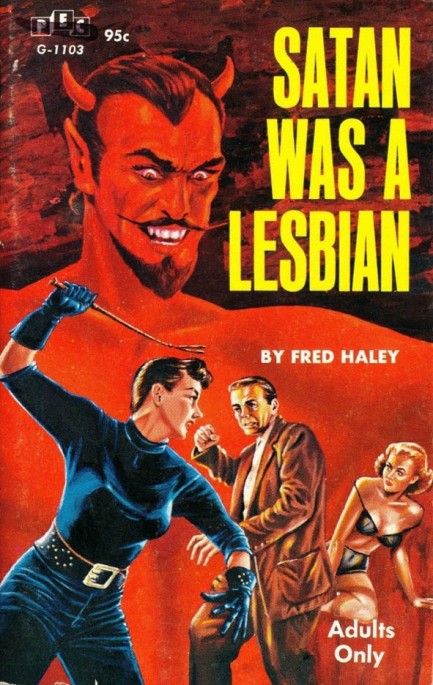 We'd been planning to read Satan Was a Lesbian for a while, but because we have plenty of experience with sleaze novels we didn't have high expectations. The good news is those expectations were surpassed. The bad news is the book still isn't good. The title alone makes it sound like a punchline in search of a publisher, but author Fred Haley—actually a pseudonym for Monica Roberts—tries to be serious as she tells the story of Charlene Duval: turned to lesbianism when barely a woman, initiated into rough practices by the violent Billie and her partner Karen, emotionally touched by her innocent young lover Cynthia, eventually case-hardened into a take-no-shit woman of the world.
Is she really Satan? Come on, would Satan be named Charlene?
Think of Satan Was a Lesbian as the Thelma and Louise of vintage lesbian fiction, with the added tragedy that the book sometimes sells for as much as $350. Really? Yes. Just because of a catchy title and a piece of lurid Doug Weaver cover art? Yes, and not only that, but even refrigerator magnets and posters of this cover go for fifteen bucks, so to say everything associated with it is inflated in value is an understatement. But if you poke around and show some patience, you might not have to pay a fortune. The thing about these types of books is that eventually someone always sells them without knowing what the market is because they just want to get rid of grandpa's dog-eared old smut. Alternatively, you could buy a refrigerator magnet, stare at it, and make up your own story. It would probably be nearly as good.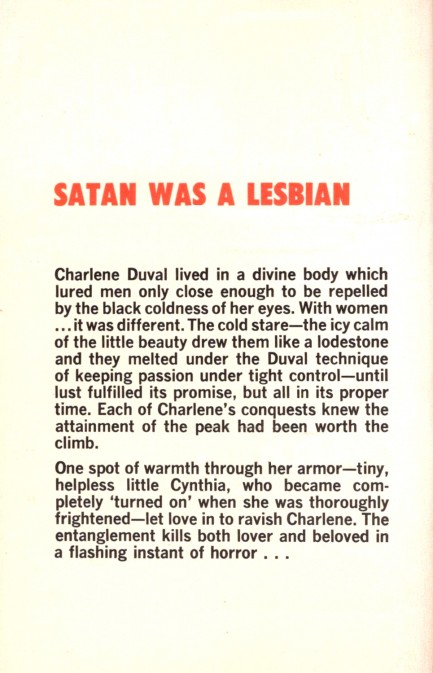 ---
Well, I heard it's a salon tan and her real name is Becky.
PEC, aka Publishers Export Company, was about a low rent as it got for mid-century fiction, and the company left no stone unturned to get at the sleaze underneath. Fred Haley's Black Heat is one of those books designed to get all the characters laid in taboo breaking fashion. The main character, sort of a local kingpin, is shocked when his blonde daughter gets involved with an exotic "negress," and his son has an affair with another man. He then cheats, a blackmailer sends his wife a home movie of it, and so forth and so on.
Haley is actually a bit of a legend in this field, because he wrote Satan Was a Lesbian, beyond doubt one of the most posted and reposted sleaze covers ever. But Haley was a pseudonym—in that case for Monica Roberts. We can't be sure Roberts wrote Black Heat, though, since pen names were often shared. All these books—even the many that try to be progressive about the subject matter—are racist, sexist, homophobic, and all the rest, but they're also fascinating windows onto attitudes of the day. Black Heat is 1966 with an unknown cover artist.


---
When girl meets girl sparks fly.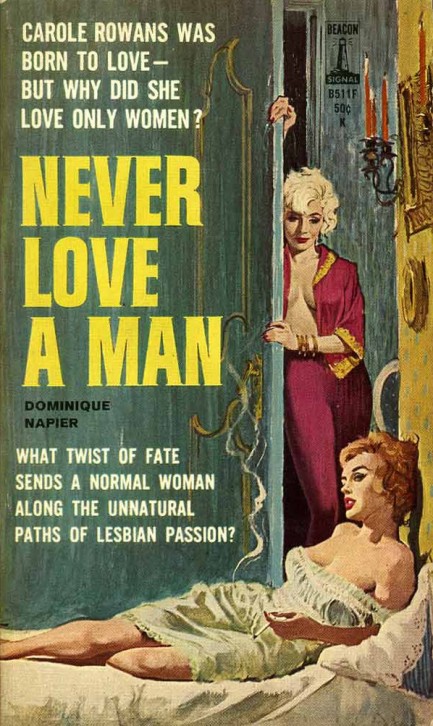 Above and below is a small percentage of some of the thousands of lesbian themed paperback covers that appeared during the mid-century period, with art by Paul Rader, Fred Fixler, Harry Schaare, Rudy Nappi, Charles Copeland, and others, as well as a few interesting photographed fronts. The collection ends with the classic Satan Was a Lesbian, which you've probably seen before, but which no collection like this is complete without. Hopefully most of the others will be new to you. Needless to say, almost all were written by men, and in that sense are really hetero books reflecting hetero fantasies (fueled by hetero misconceptions and slander). You can see plenty more in this vein on the website Strange Sisters.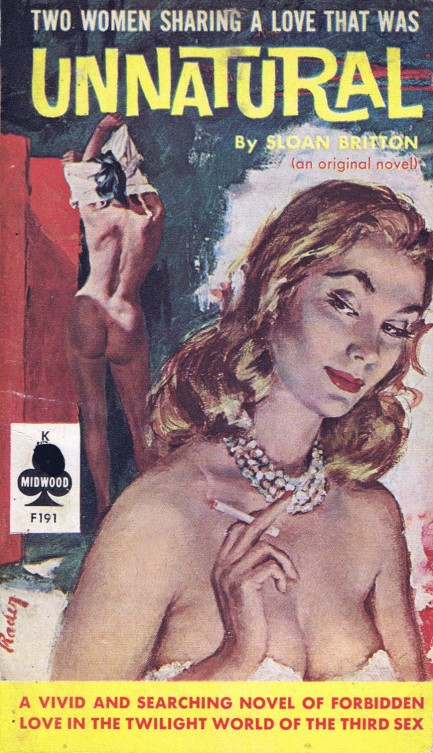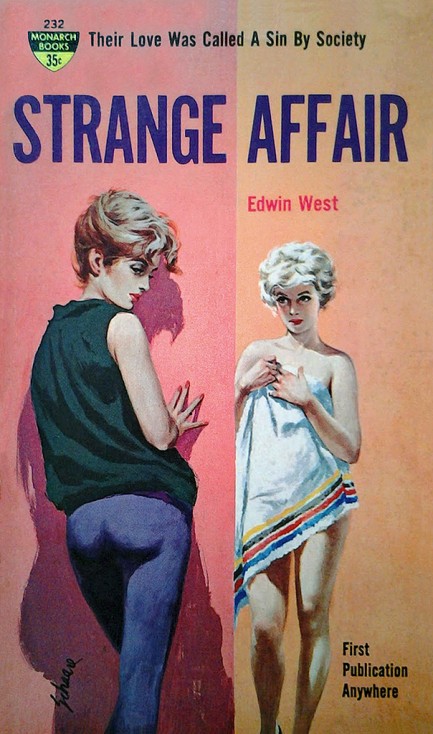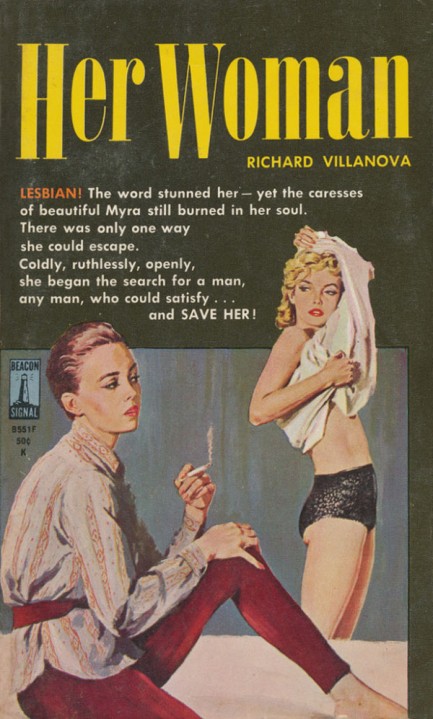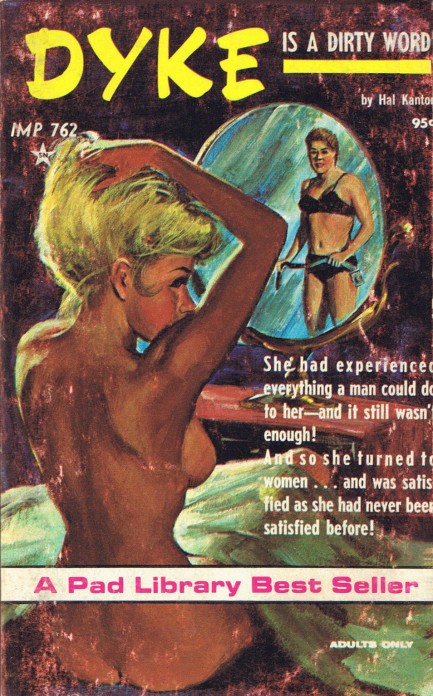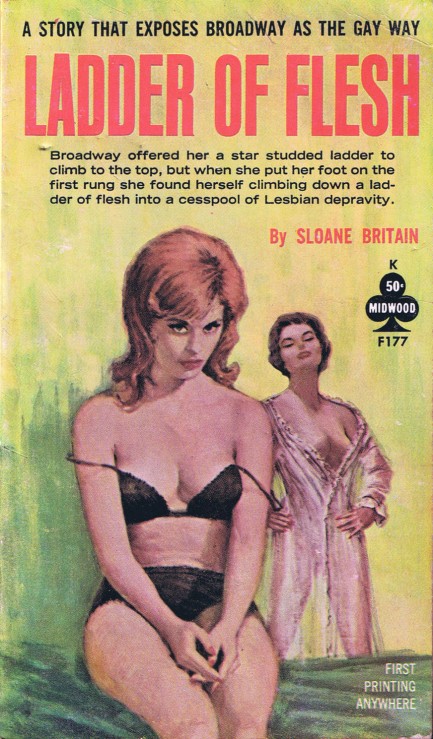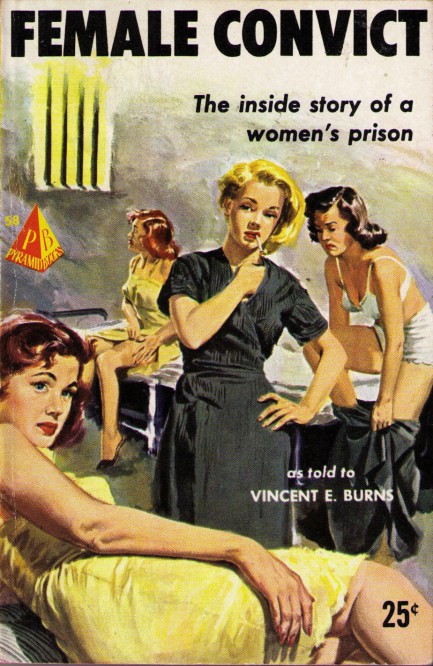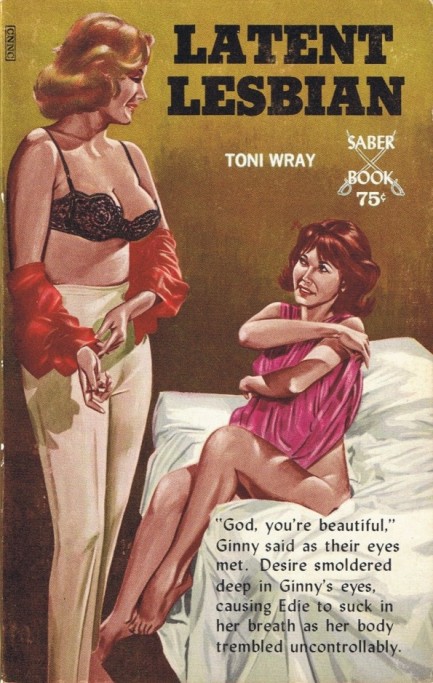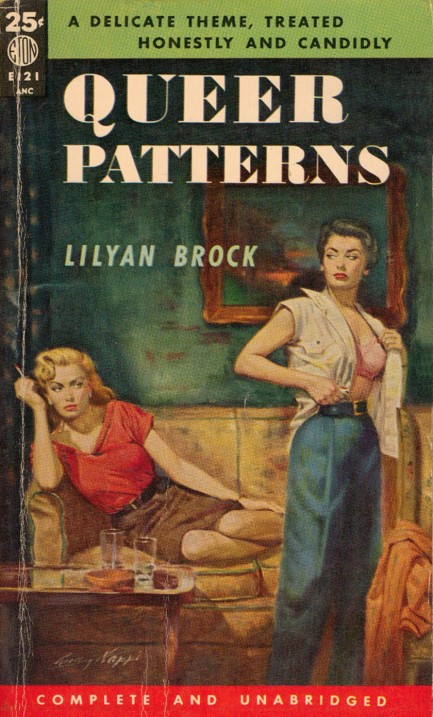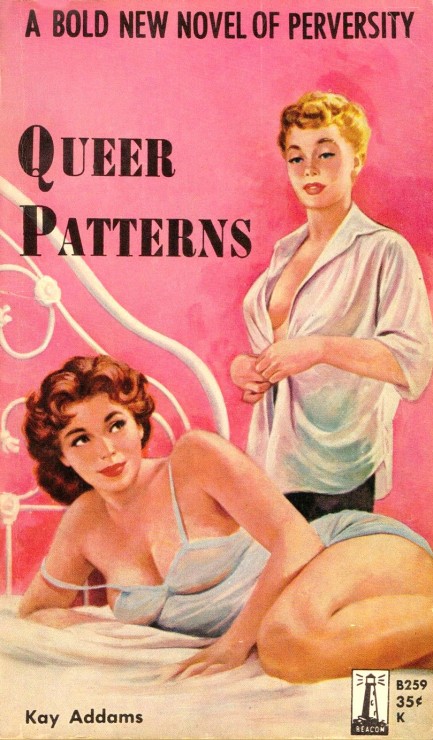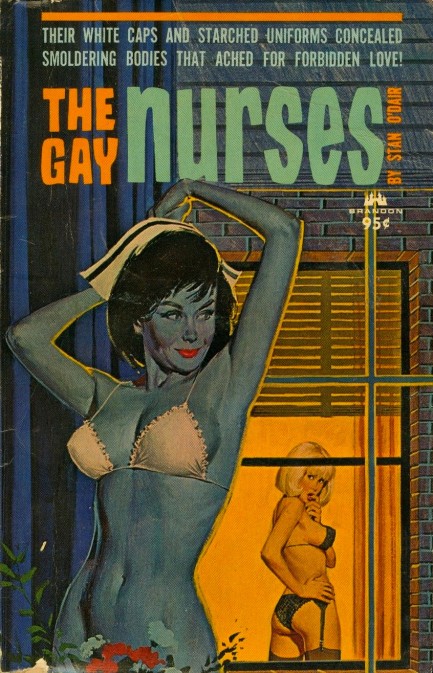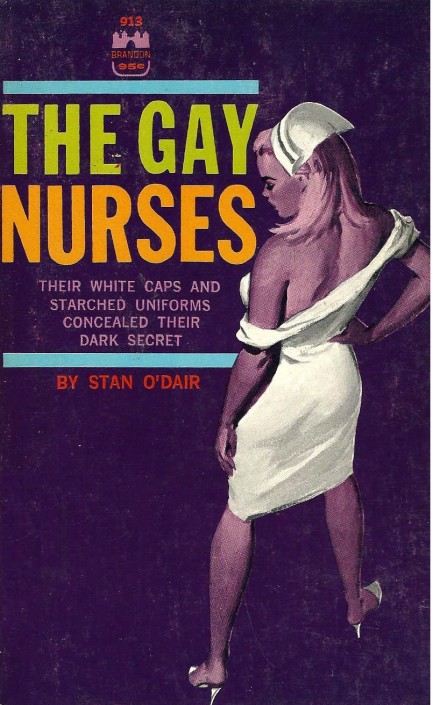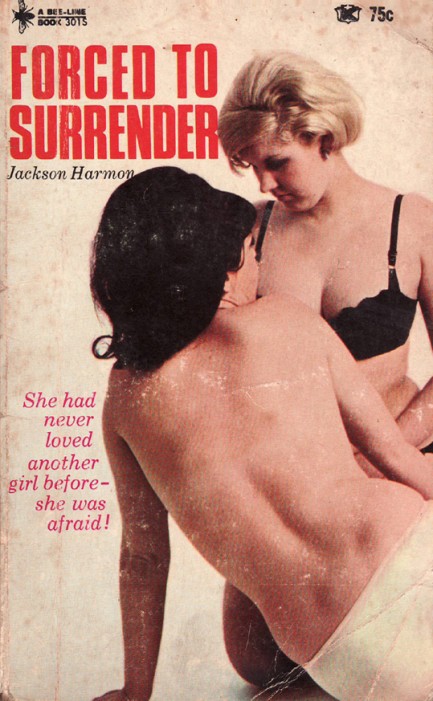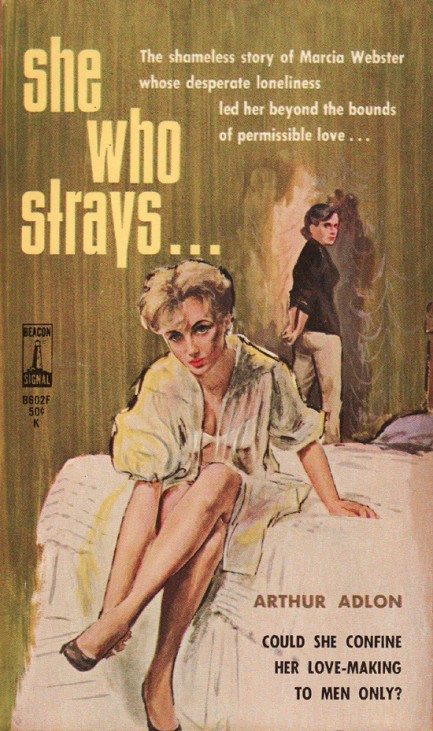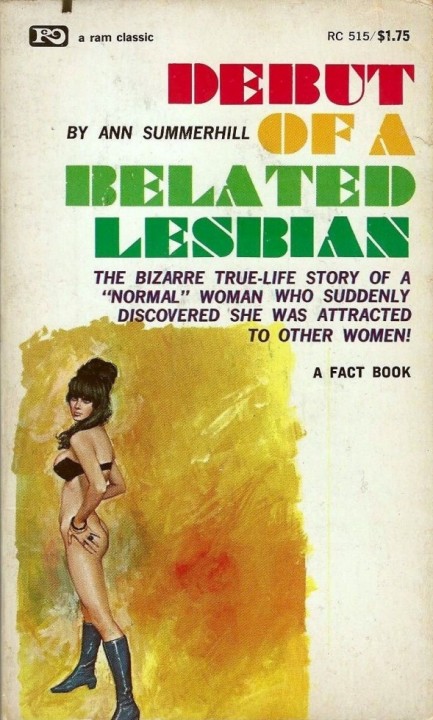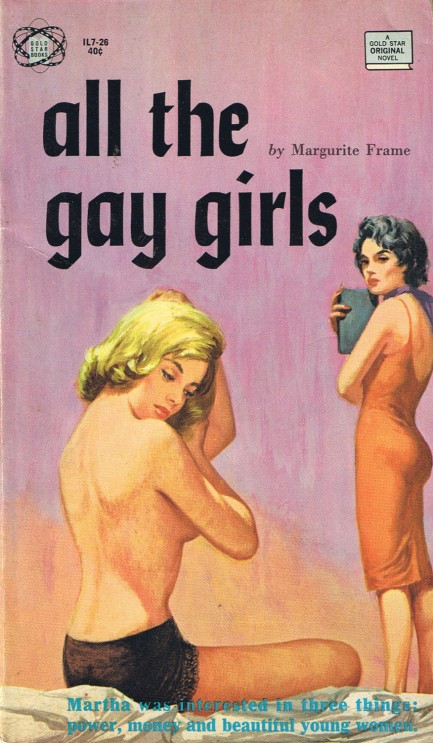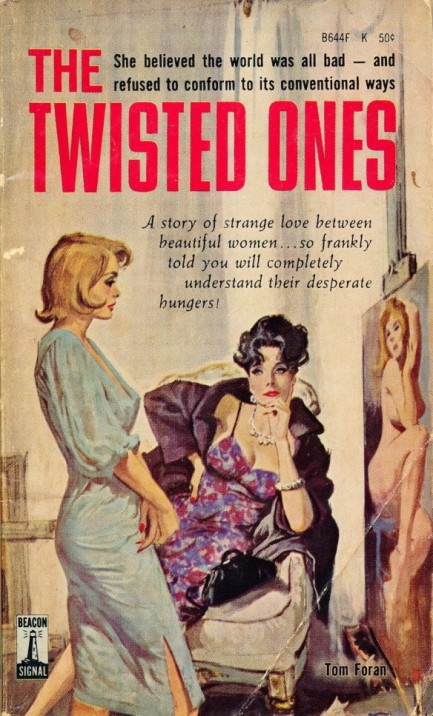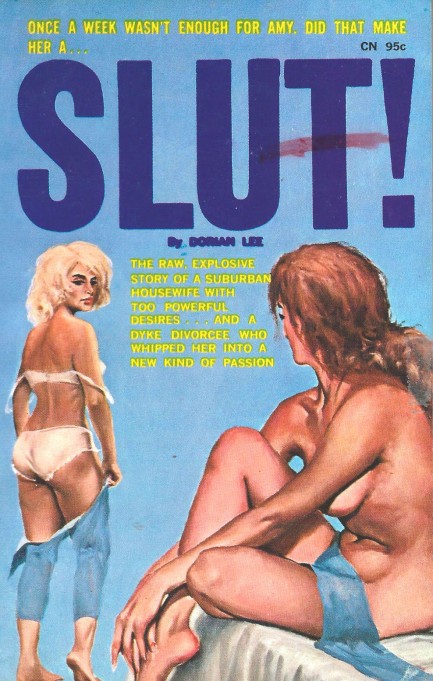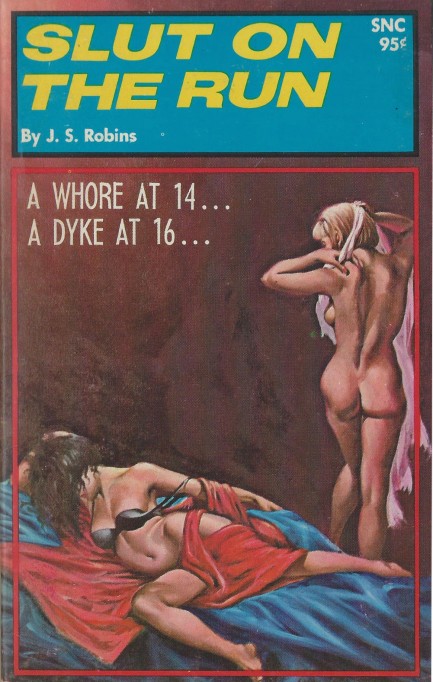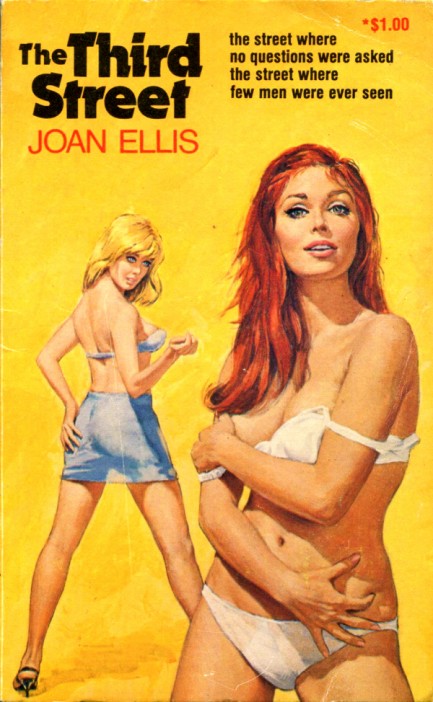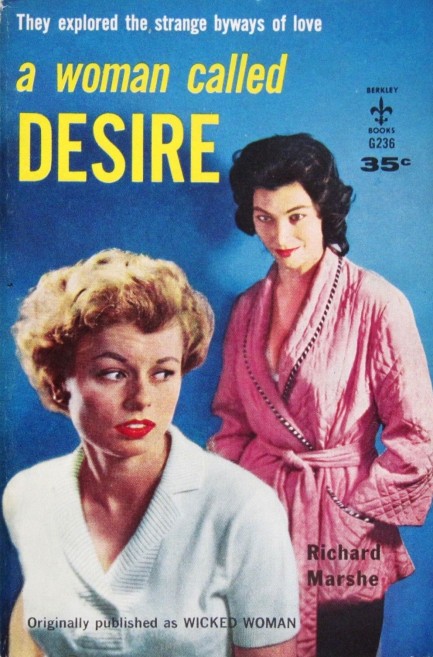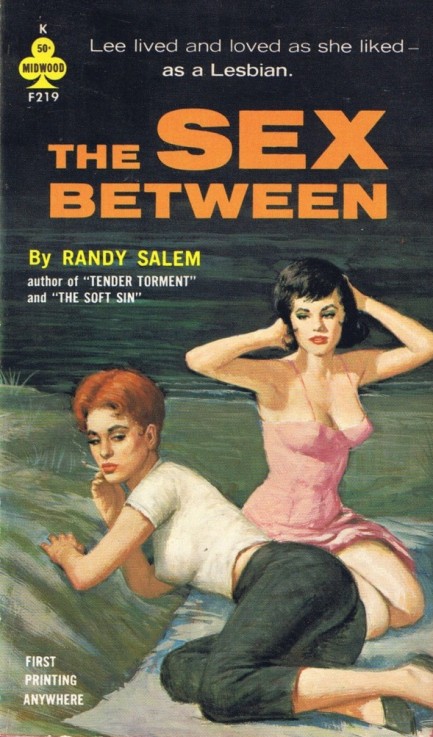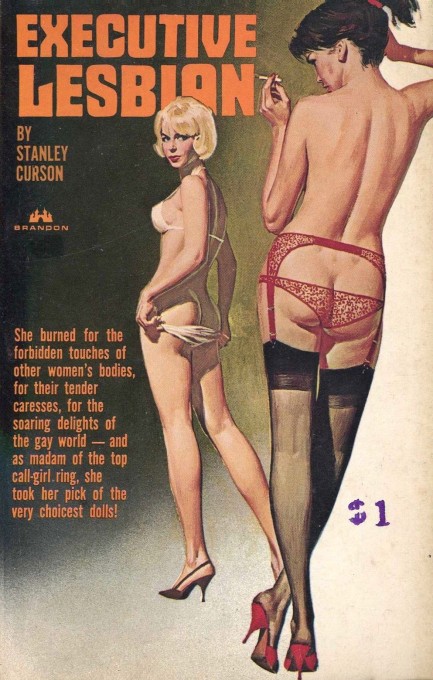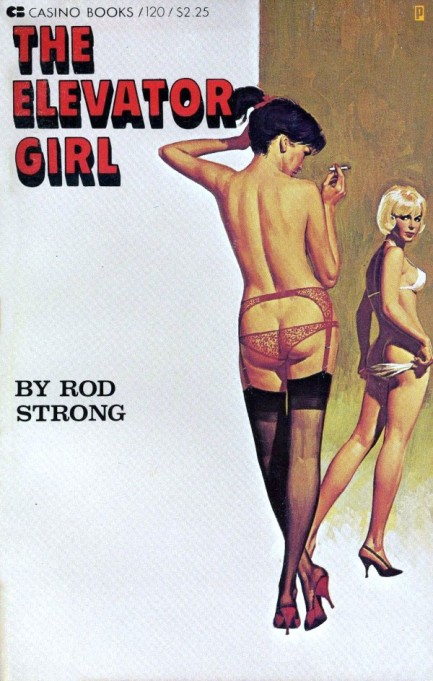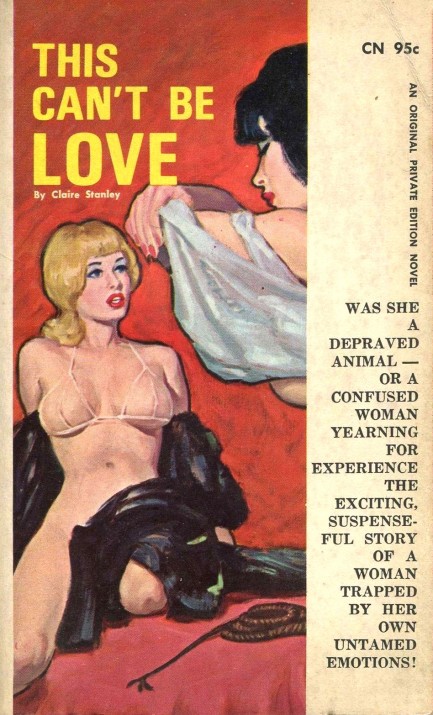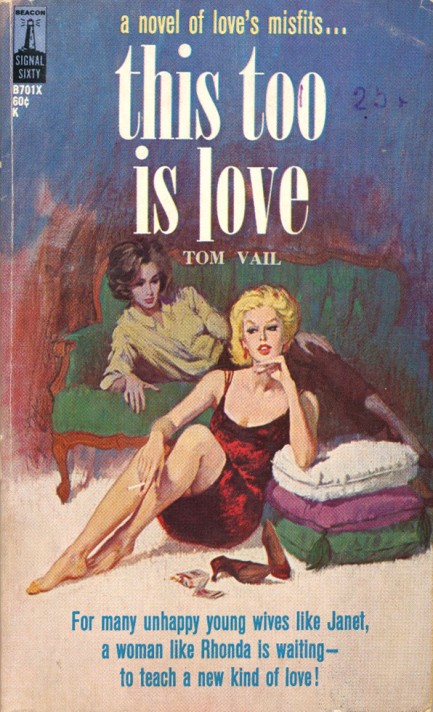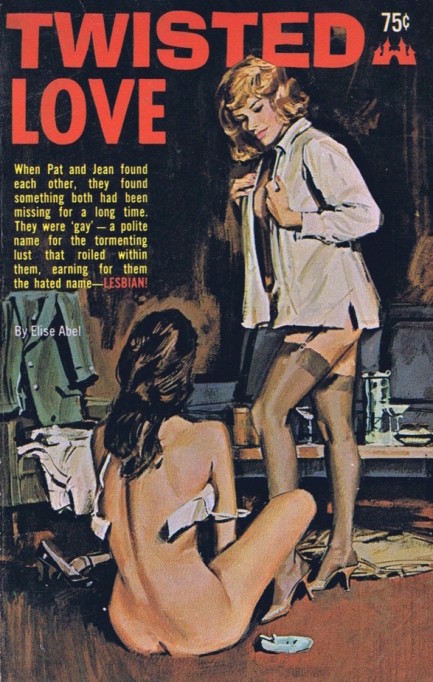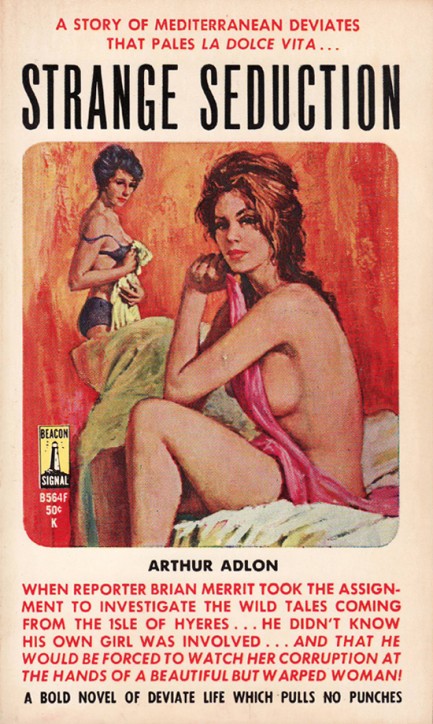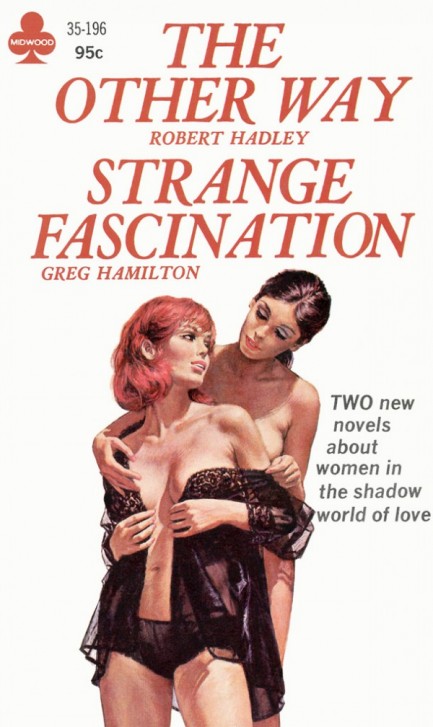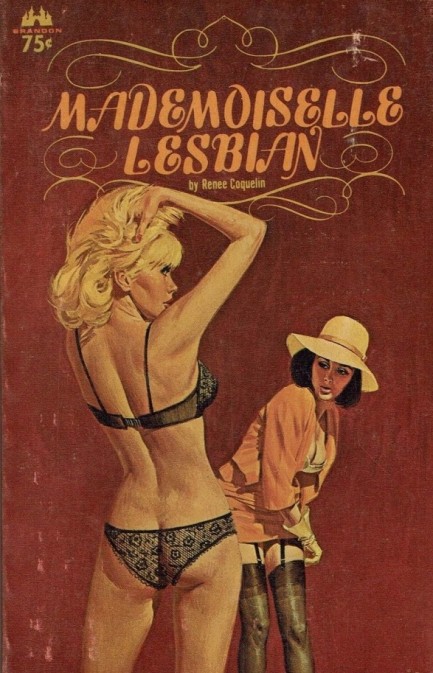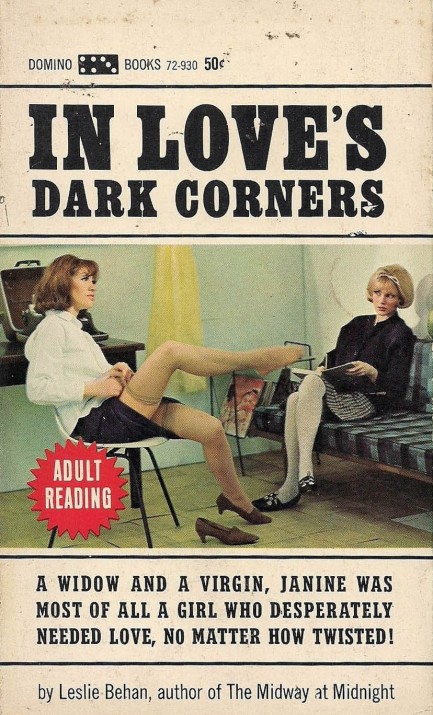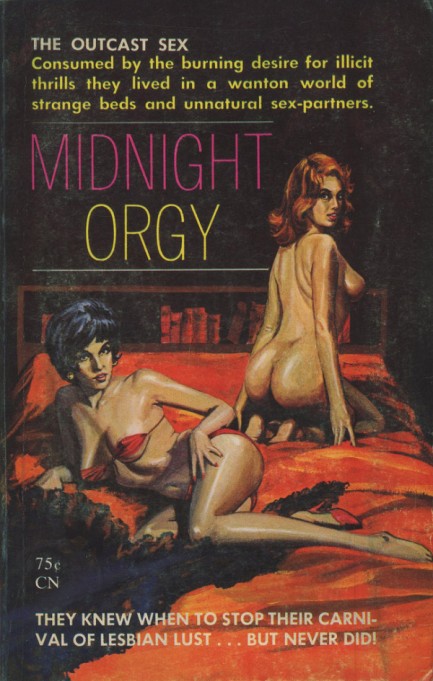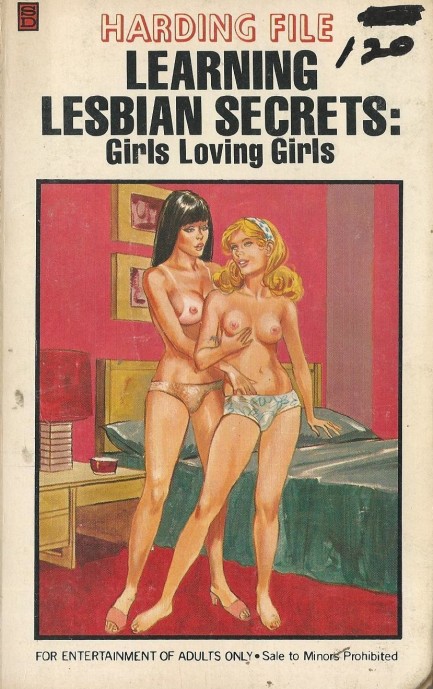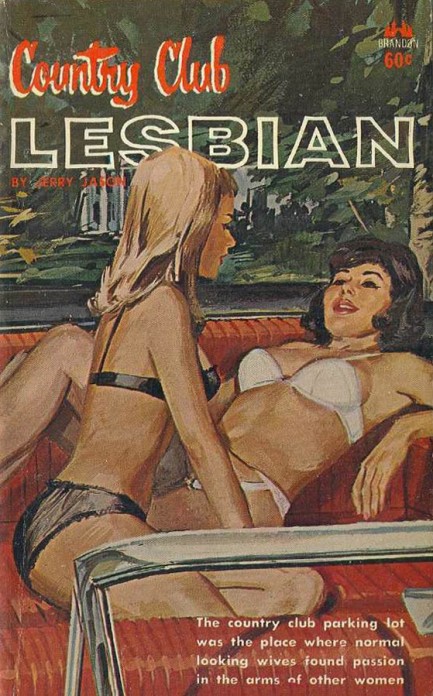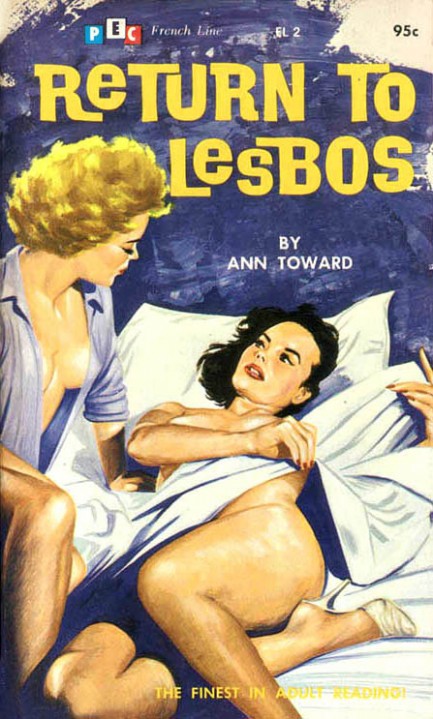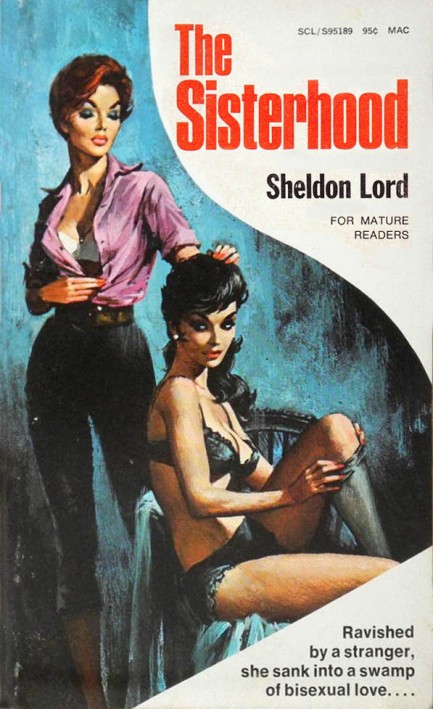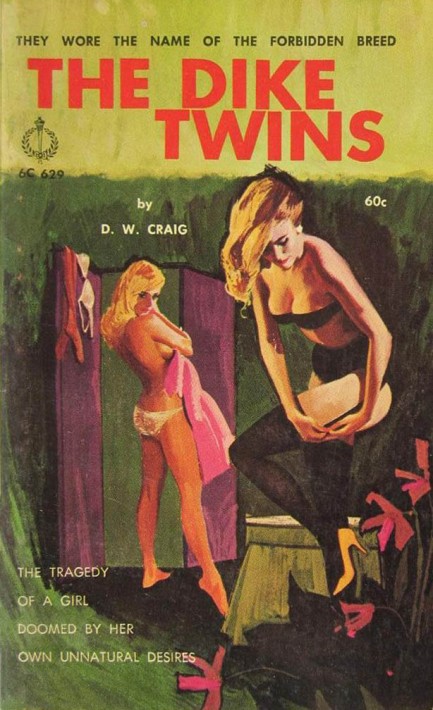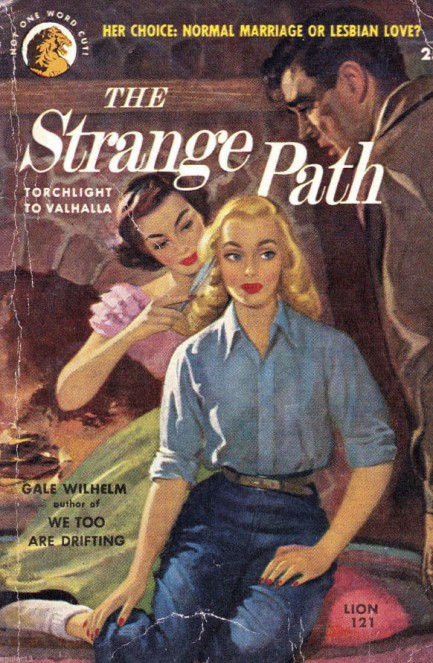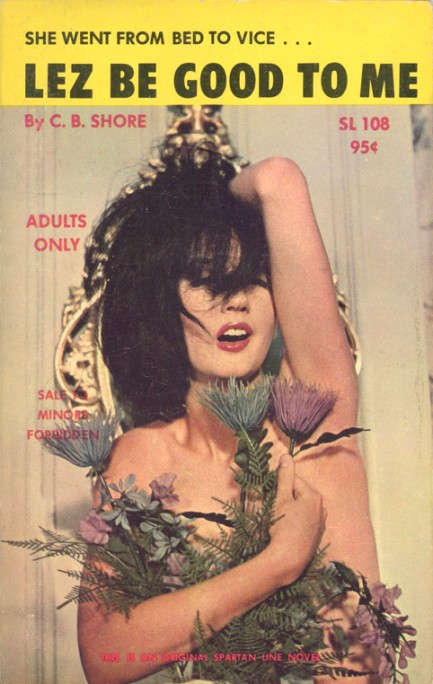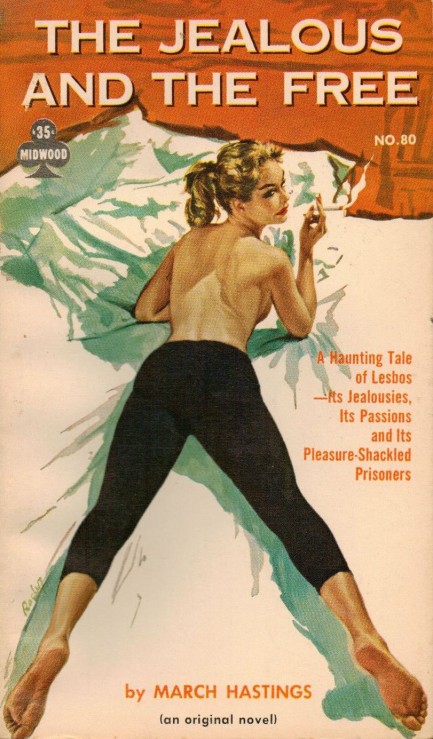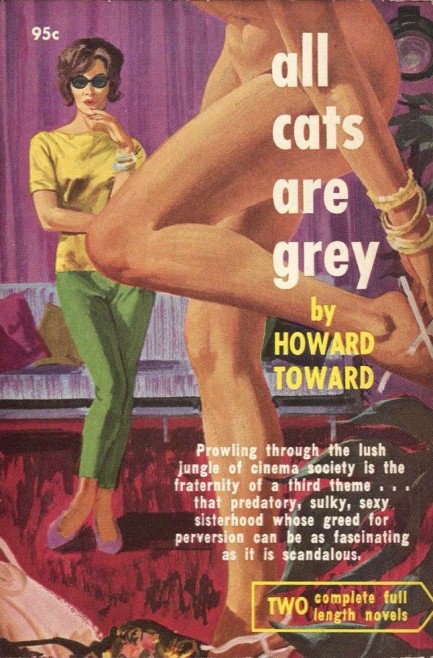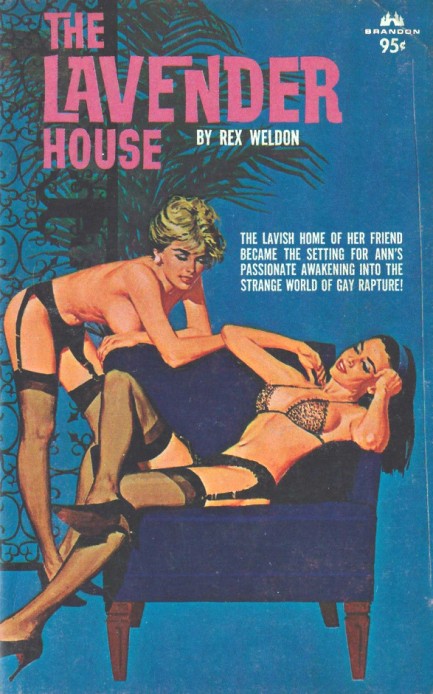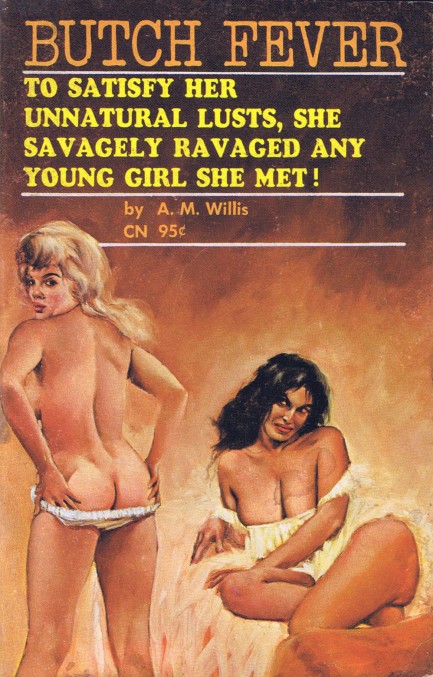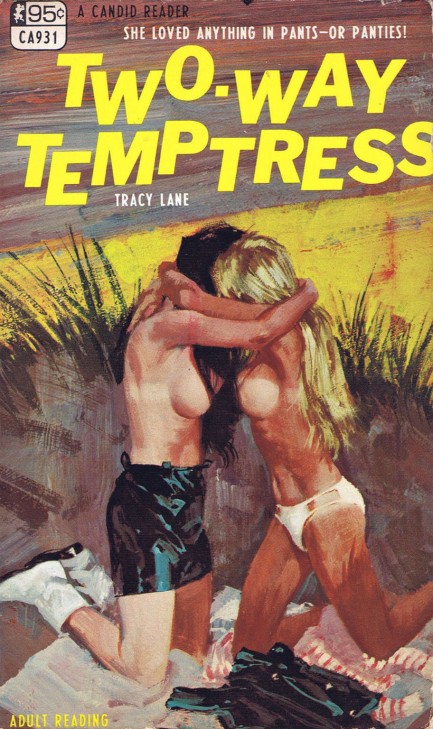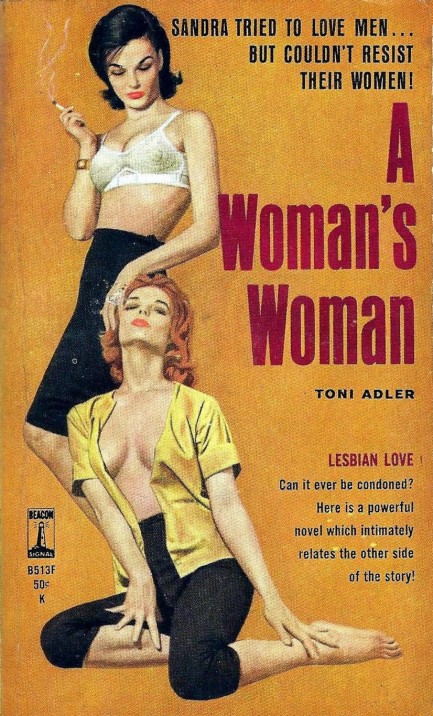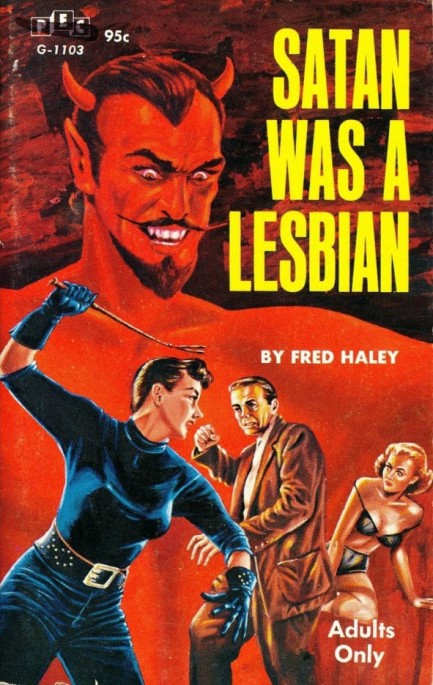 ---