A shot in the arm may finally set us free.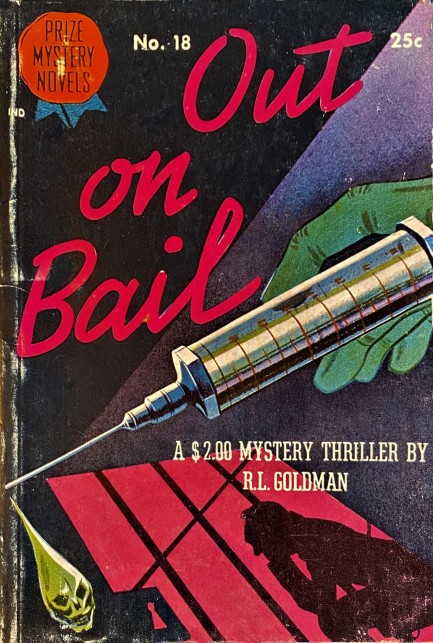 We got our vaccinations today, and in commemoration we have a collection of paperback covers featuring syringes. These should be considered a supplement to the
larger collection
of needles we put together in 2013. The process of vaccination was surprisingly efficient. The health pros were going thorough people at a rate of about one per minute. There's been no controversy here. No talk about refusing. Vaccinations are considered the right and sensible thing to do. We've had some shots before in our lives and mostly didn't feel them. This one felt exactly someone stabbing you in the arm with a long, sharp object.
During the last year-plus about ten friends got sick and recovered, and a couple of friends died, one in Guatemala and one in the U.S. But we can't complain about how the period has gone for us. We have plenty of space, an ocean view, mellow girlfriends, and we work online. Having all of that makes us reflect upon how difficult it's been for so many others. Early last year we threw a birthday party for PSGP. That party turned out to be the last get together between our social group, the last hurrah. Well, when it seems safe we're having a first hurrah. And we'll toast to our lost friends. Let's hope all these vaccinations work. More needles below.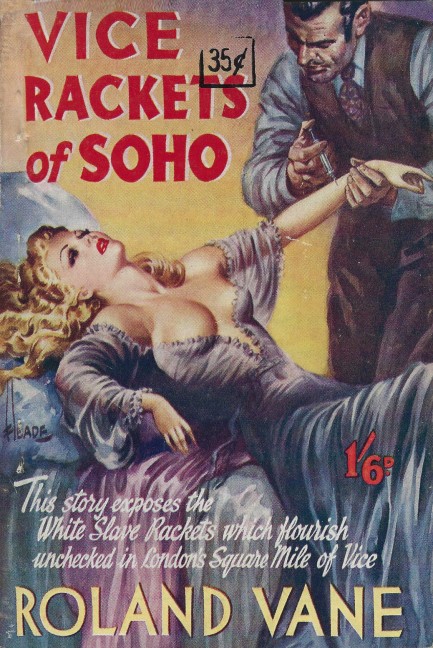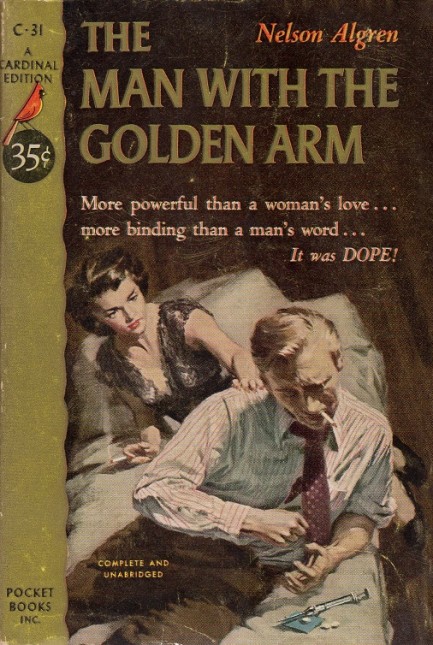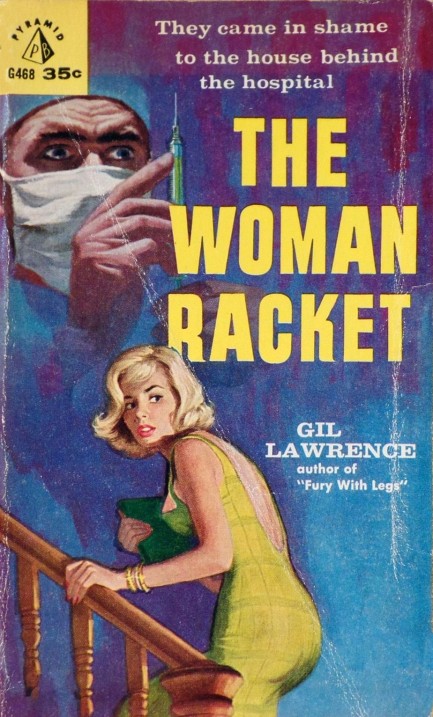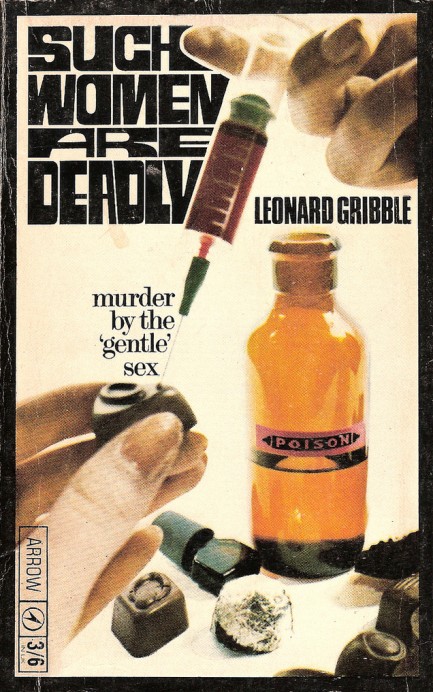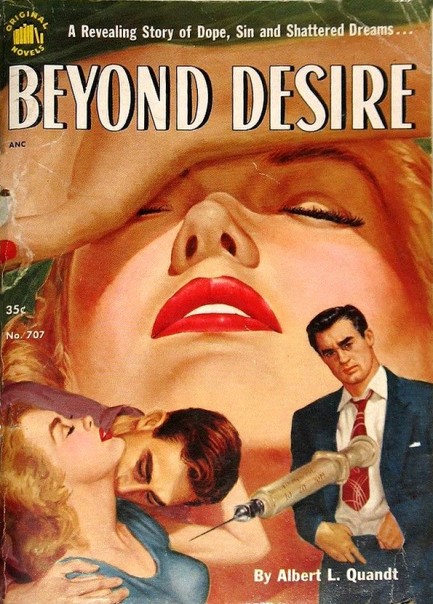 ---
When girl meets girl sparks fly.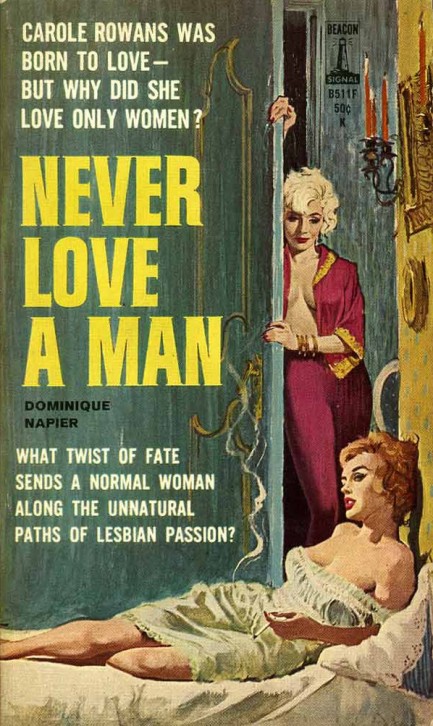 Above and below is a small percentage of some of the thousands of lesbian themed paperback covers that appeared during the mid-century period, with art by Paul Rader, Fred Fixler, Harry Schaare, Rudy Nappi, Charles Copeland, and others, as well as a few interesting photographed fronts. The collection ends with the classic Satan Was a Lesbian, which you've probably seen before, but which no collection like this is complete without. Hopefully most of the others will be new to you. Needless to say, almost all were written by men, and in that sense are really hetero books reflecting hetero fantasies (fueled by hetero misconceptions and slander). You can see plenty more in this vein on the website Strange Sisters.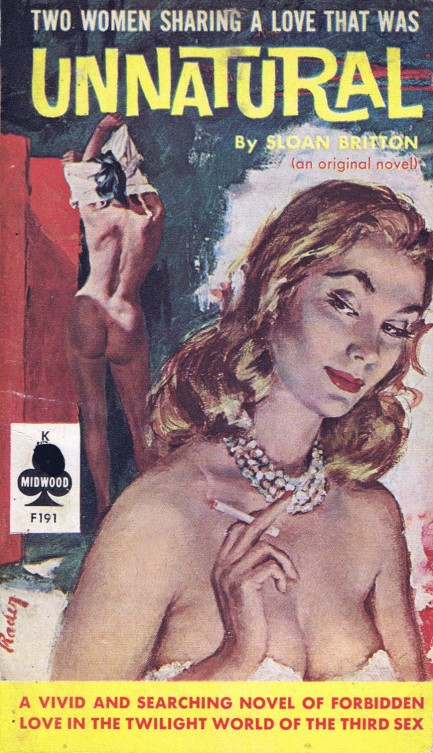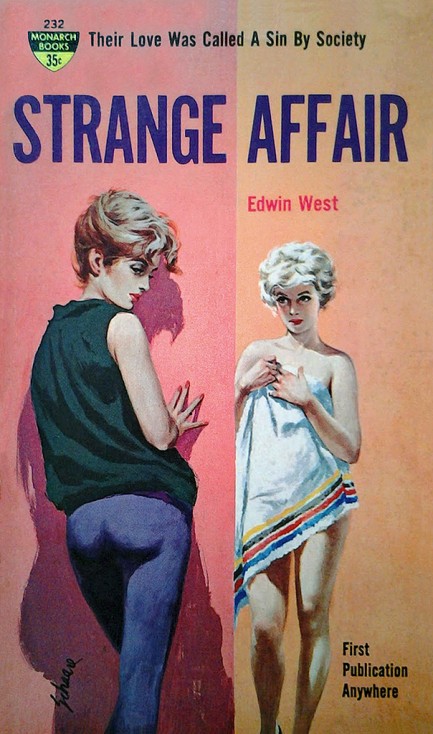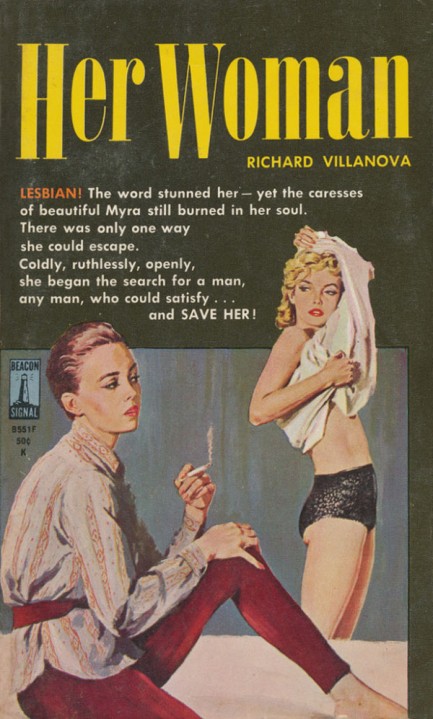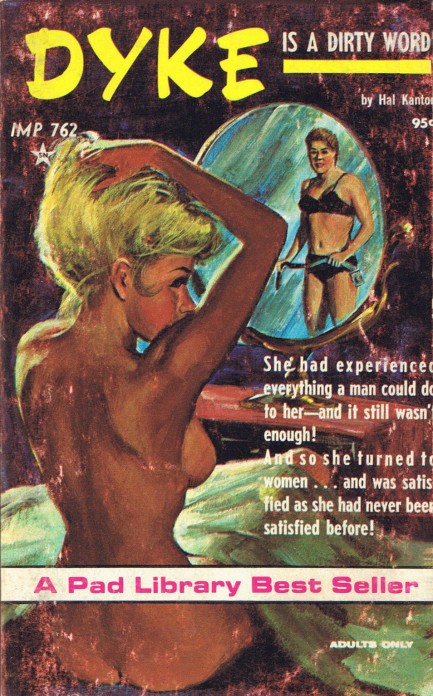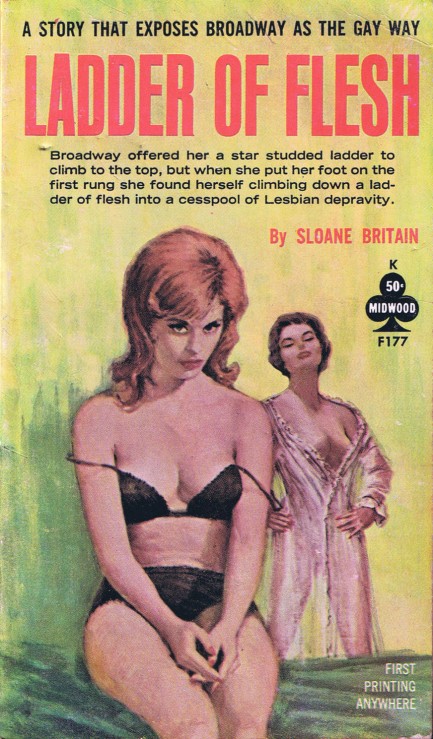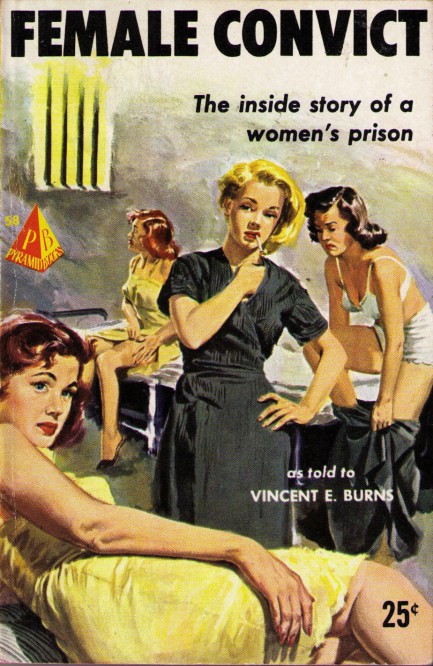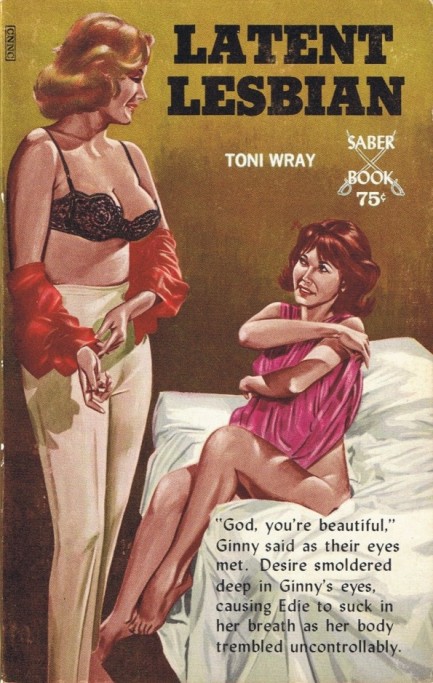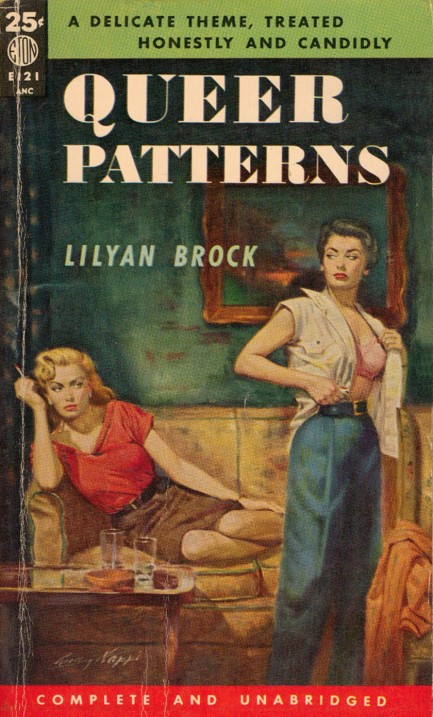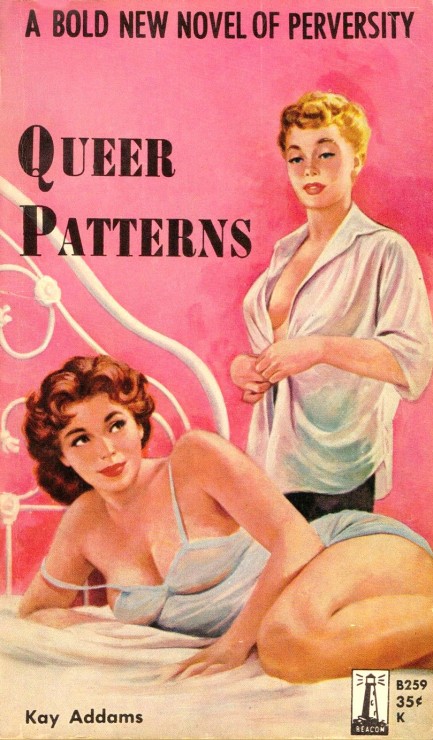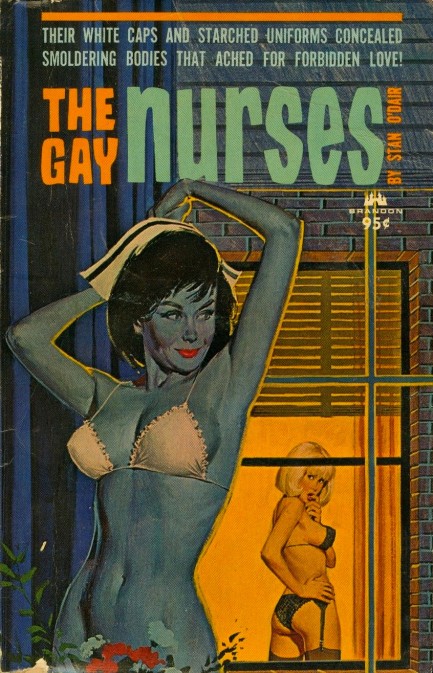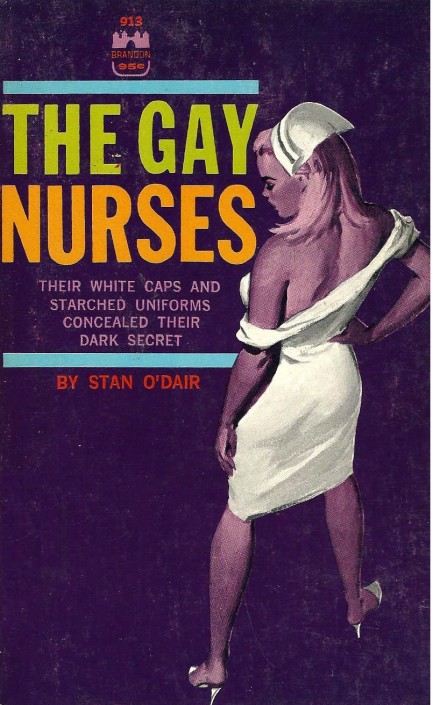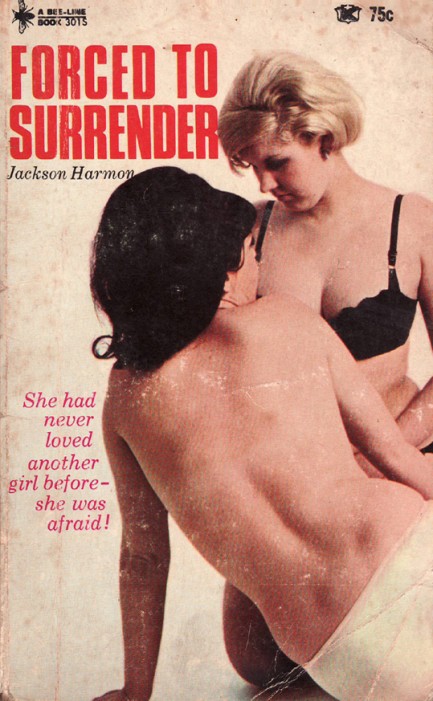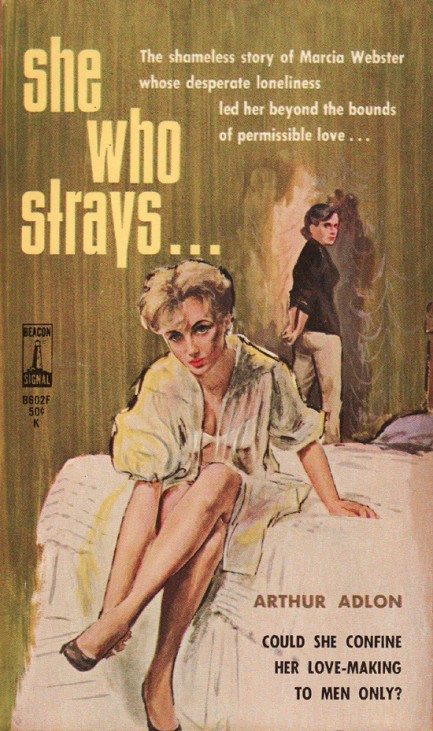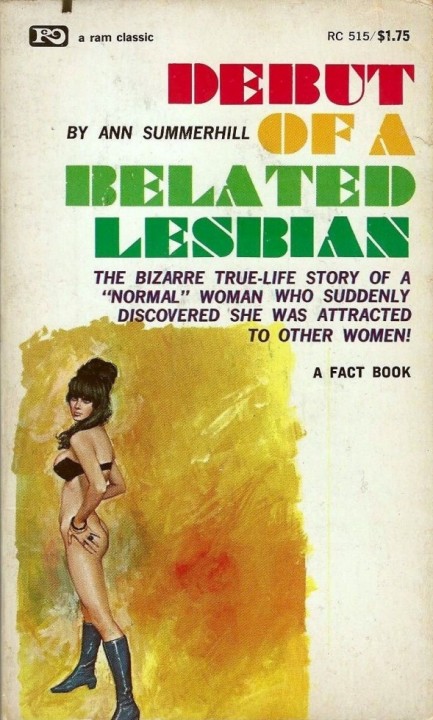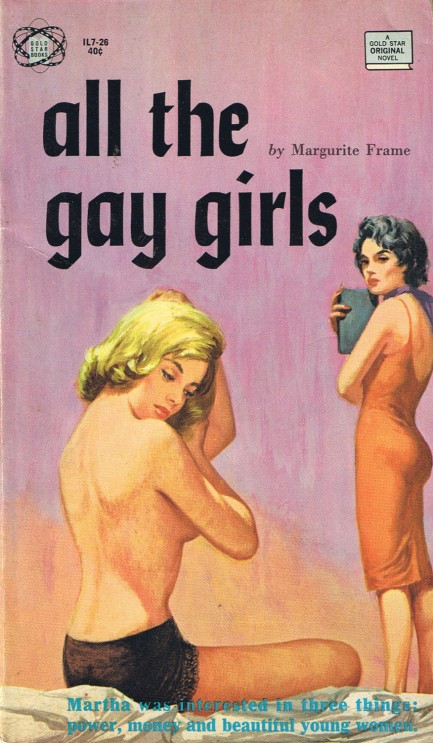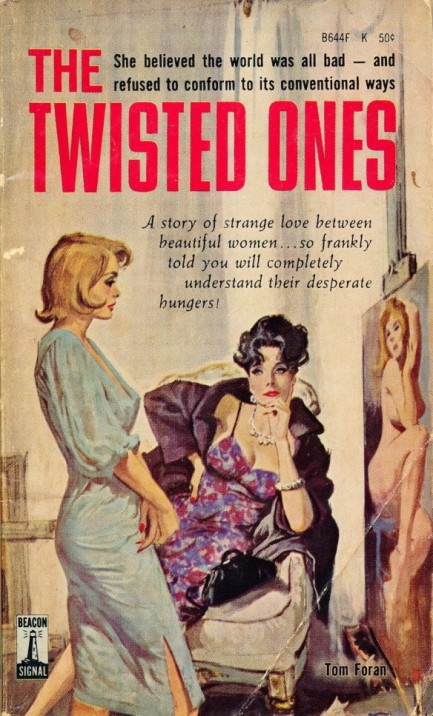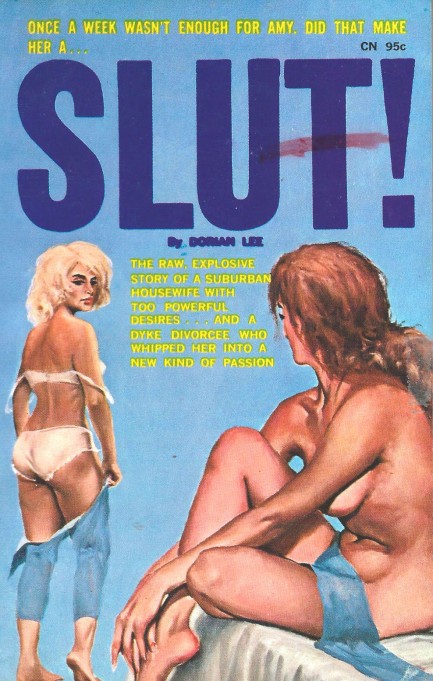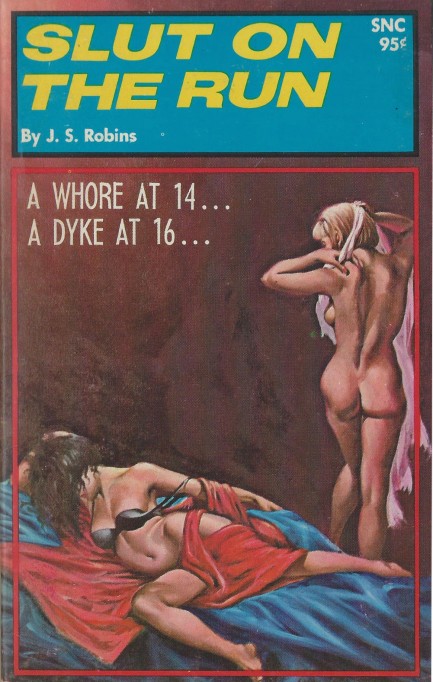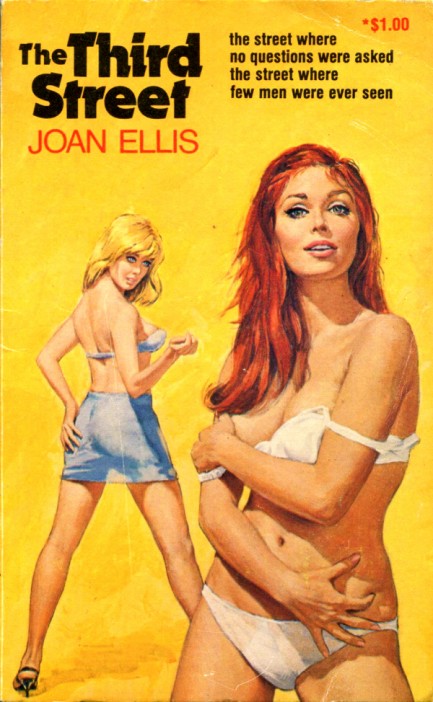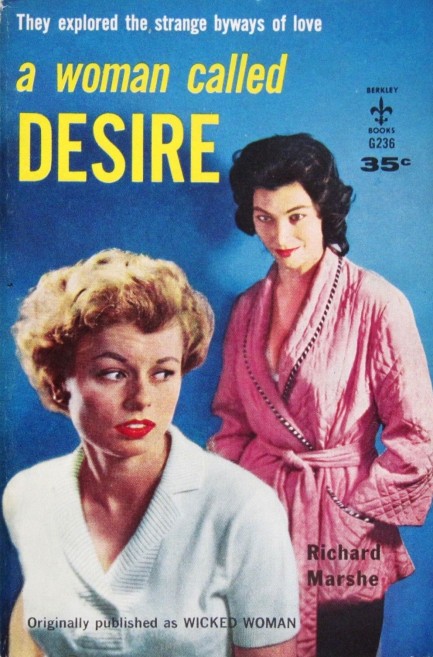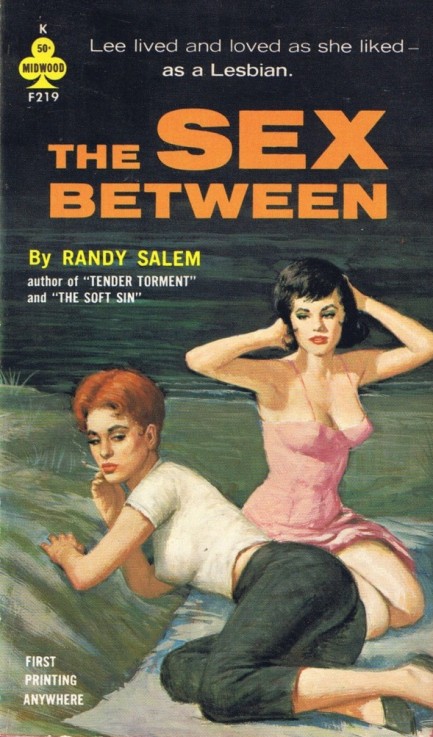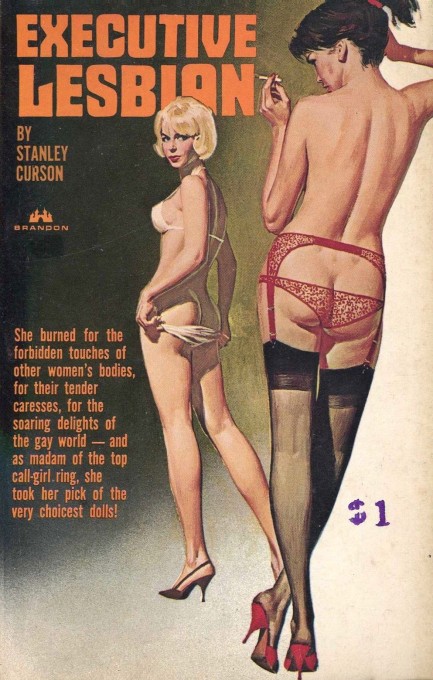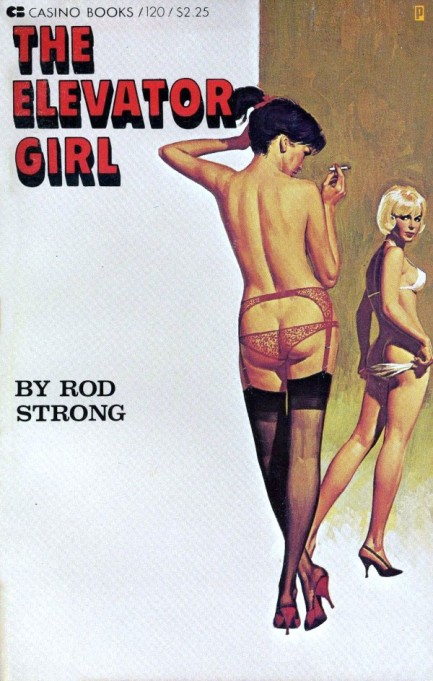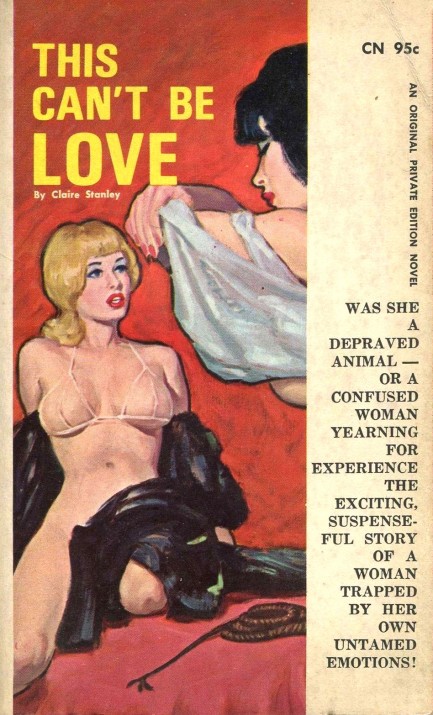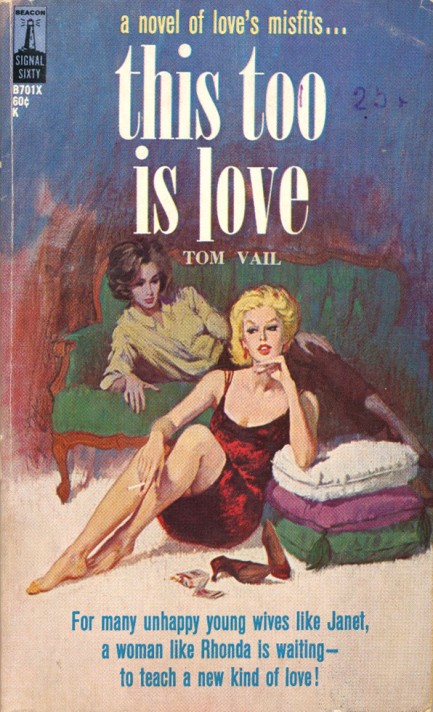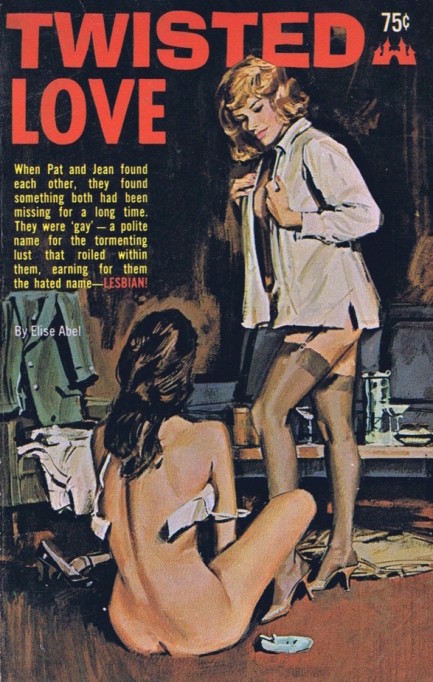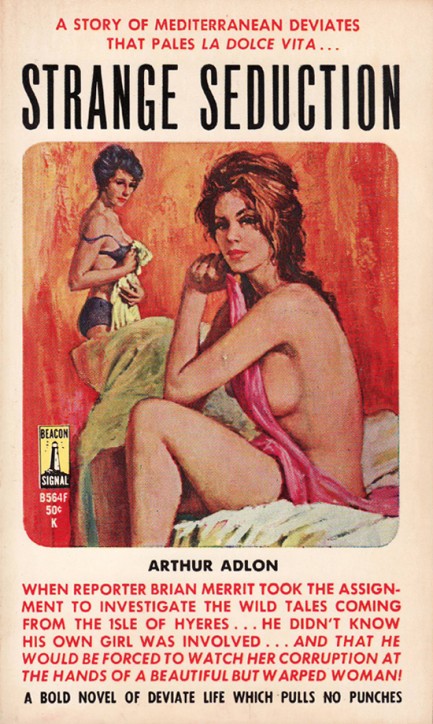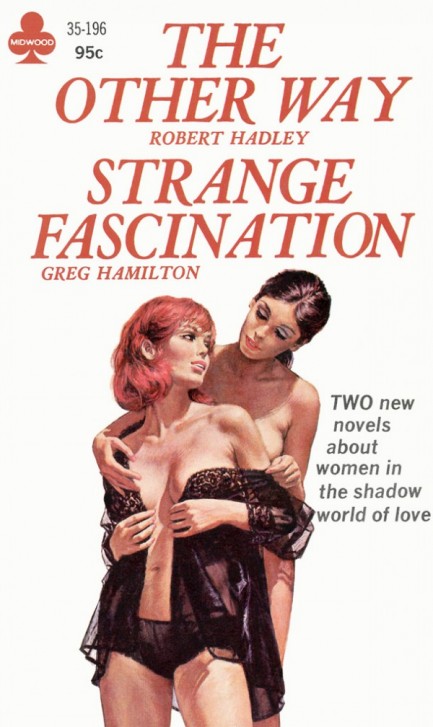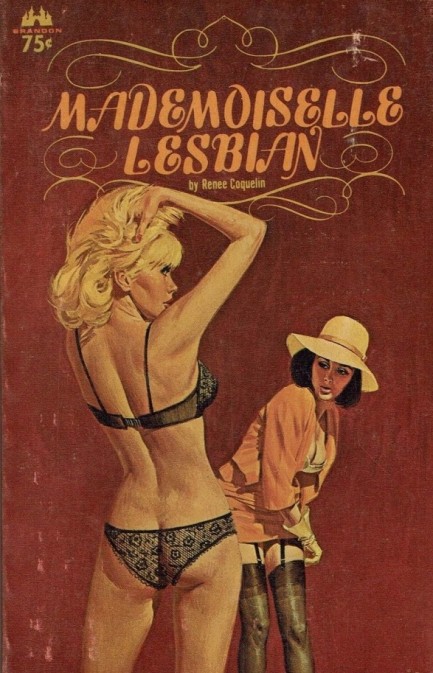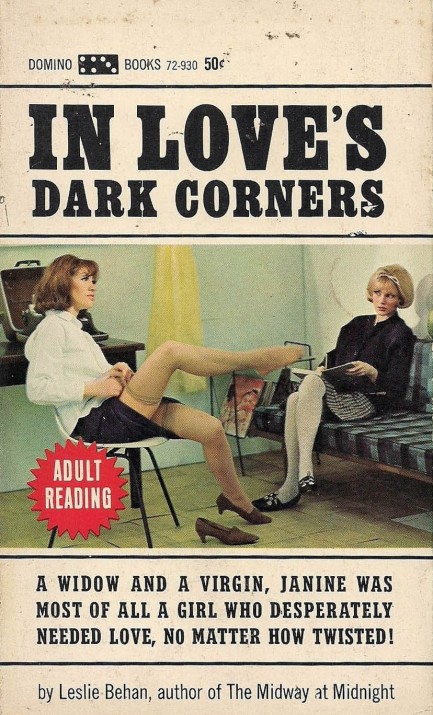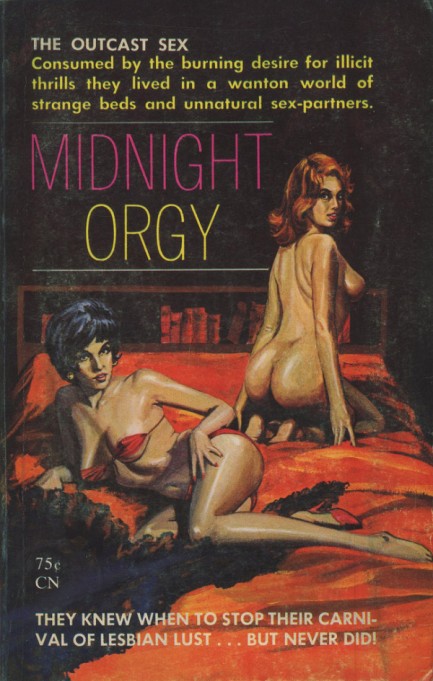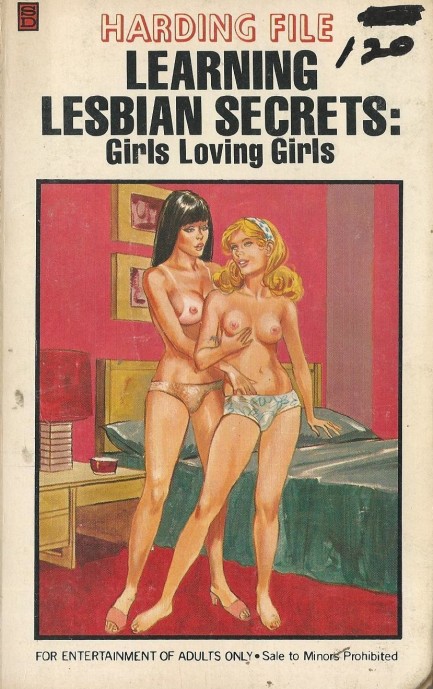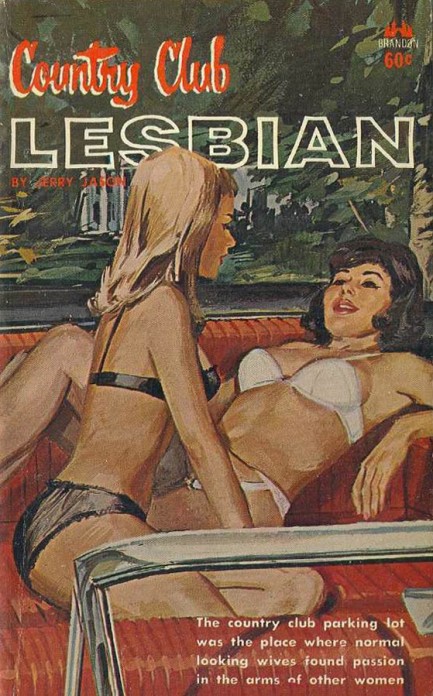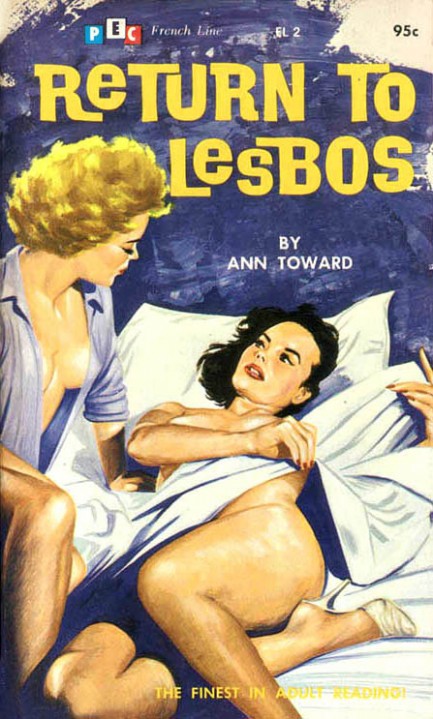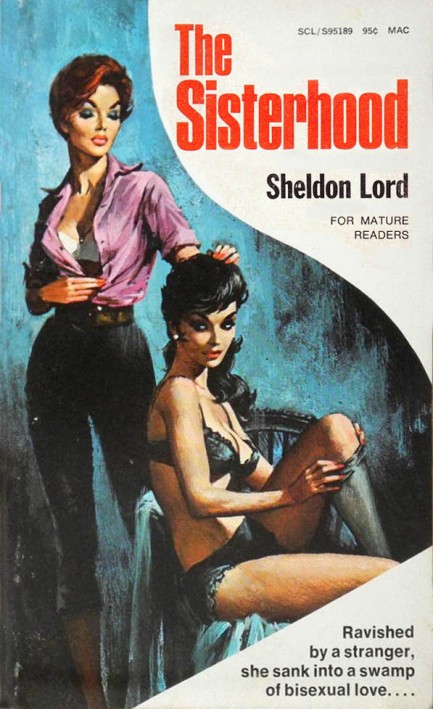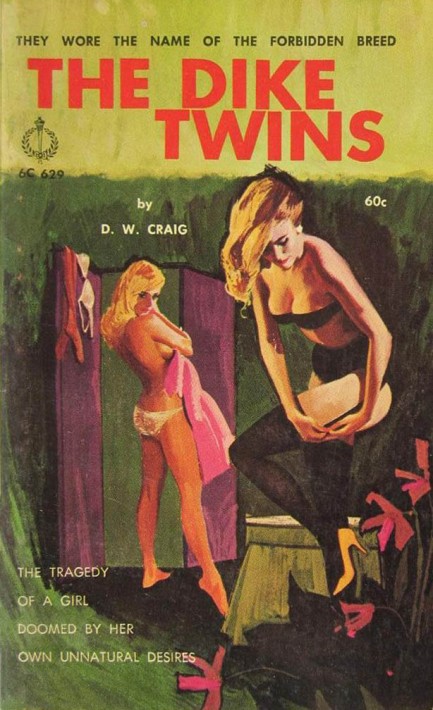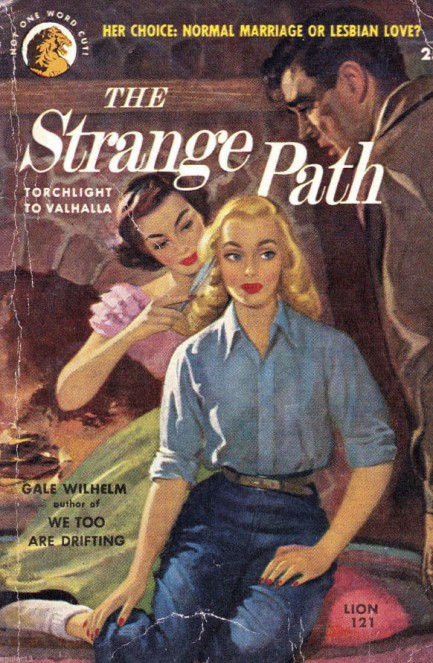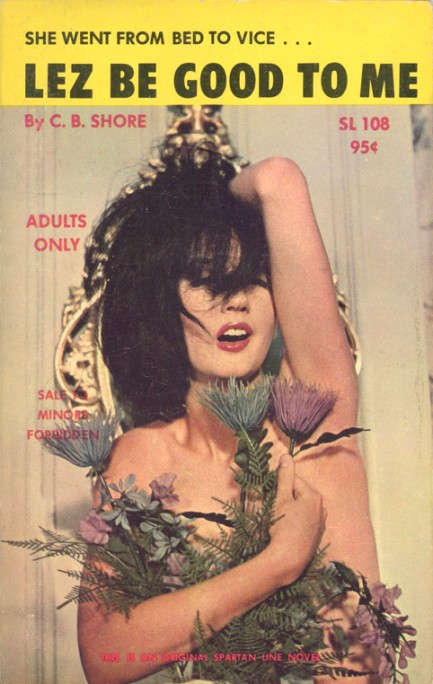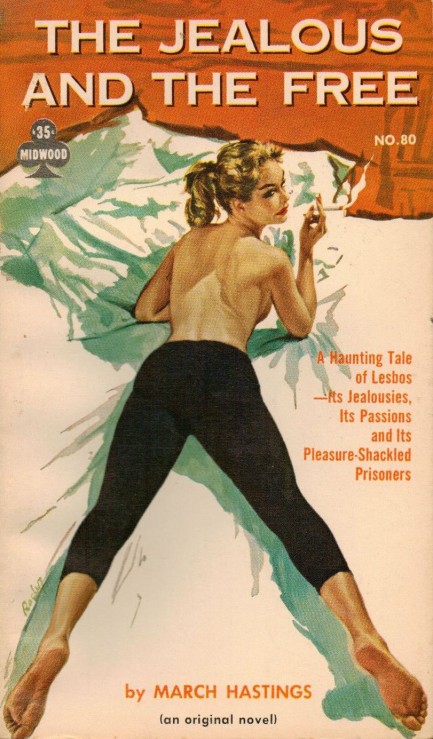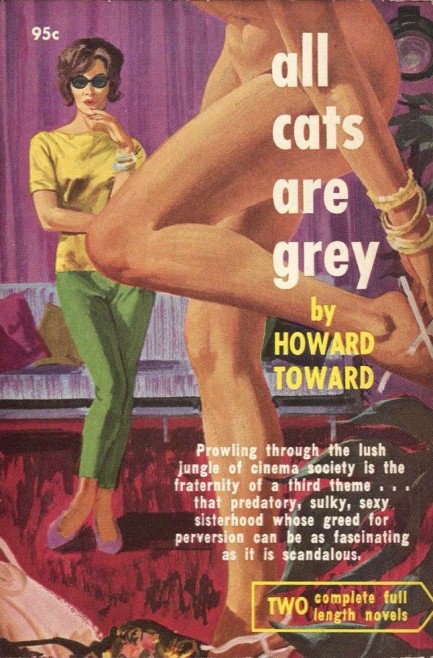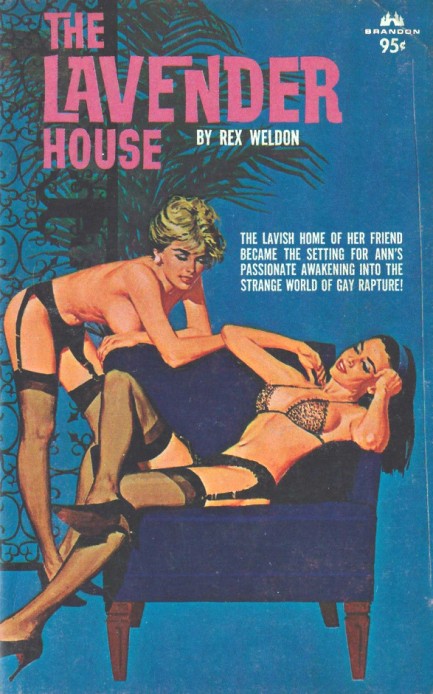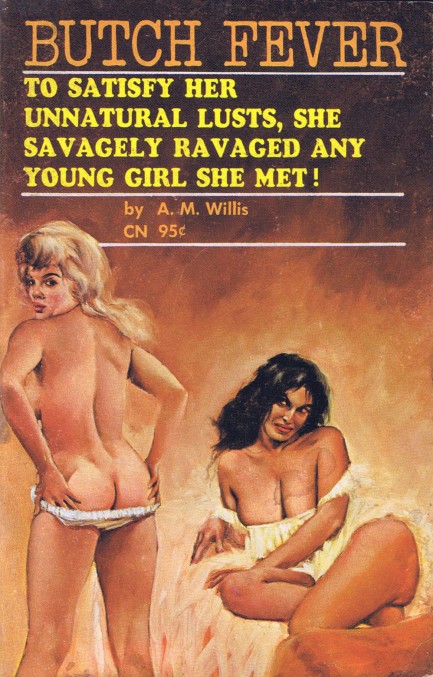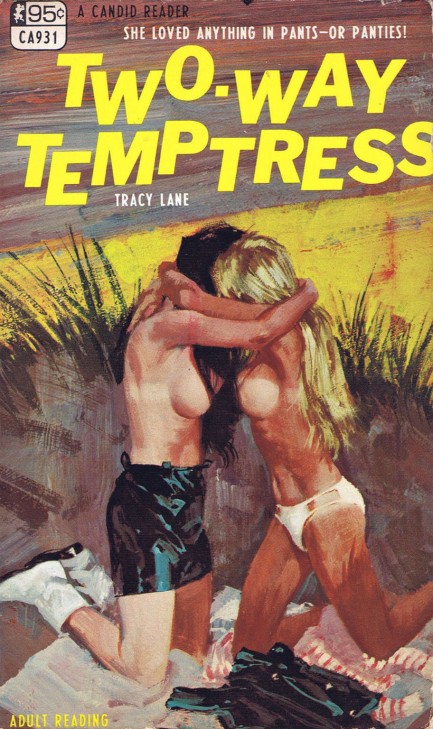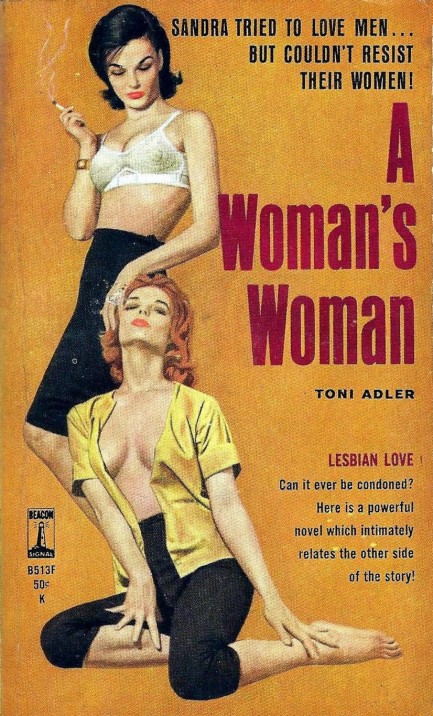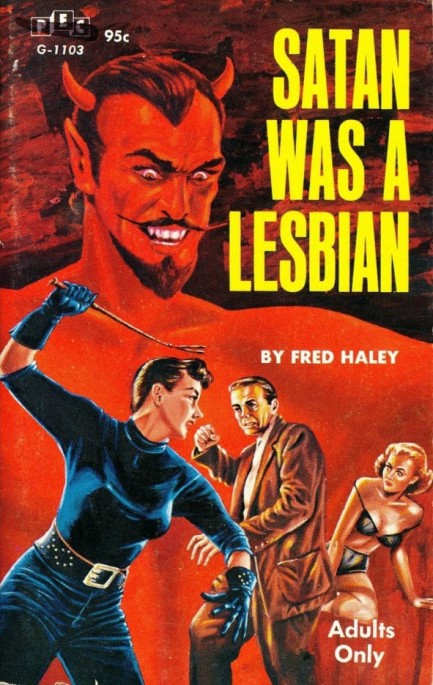 ---
The point of no return.
Most mid-century lesbian fiction was written by men disguised behind pseudonyms. While Sloane Britain was indeed a pseudonym, its owner was actually a woman—Midwood-Tower editor Elaine Williams, who published from 1959 until committing suicide in 1964 at age thirty-three. The Needle concerns a woman who gets hooked on heroin and follows her long and winding road downhill, with the expected stops at dealing, prostitution, withdrawal, and relapse. But there are also a couple of great twists you don't get in typical heroin novels. Considered a classic of the drug sleaze genre, it was published in 1959. This fits nicely with our collection of needle paperback covers from a few years ago, which you can see here.
---