Hitomi hits the coast for a private holiday.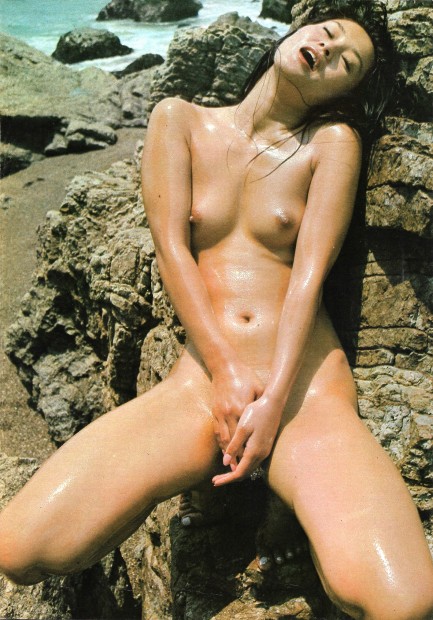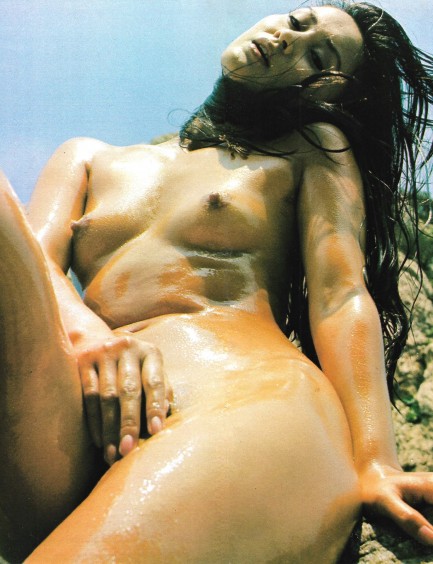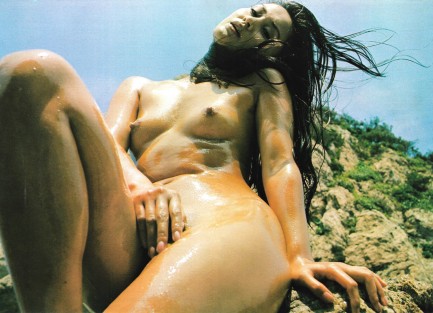 Here during the depths of winter (for those of you that experience winter) we thought we'd give you the hottest images we could find to stir your blood. Above are a few looks at Japanese actress Hitomi Kozue, who, according to a bit of accompanying text we didn't bother to show, is enjoying a rare sunny day during the 1974 tsuya, or East Asian rainy season. Hitomi is the star of such films as Sukeban Deka: Dirty Mary, Sex-Crime Coast: School of Piranha, True Story of a Woman Condemned, and its sequel, and you may remember we promised we'd return to her after sharing an image last year from this same photo session.
Based on what we've seen Hitomi seems to have been the boldest Japanese cinema star of the '70s when it came to her promo images. These are nicely conceived and composed, tasteful, yet audacious and visceral. Some cultures, including the U.S., have regressed to the point where almost any nudity is now shocking, but eroticism has always been a valid art form, and it will survive the new puritanism once people remember that bodies forced under wraps are exactly what previous generations fought so hard against in order to wrest free expression from external control. Hitomi is uncontrollably beautiful.


---
Can't break free from the things that you do.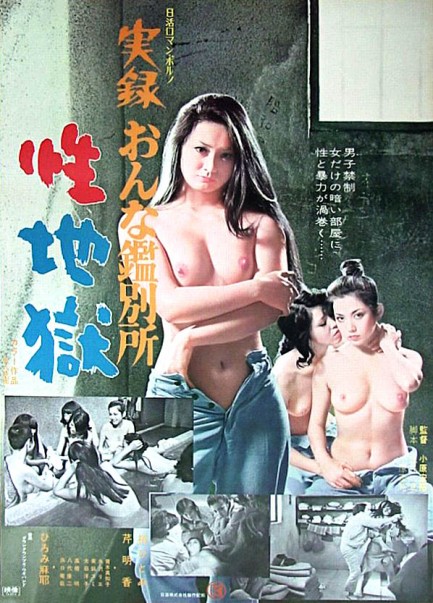 Vintage poster for Jitsuroku onna kanbetsusho: sei-jigoku, aka True Story of a Woman Condemned: Sex Hell, directed by Kôyû Ohara and starring Hitomi Kozue, who you see below. The movie is a women-in-prison flick, which means tough conditions, worse inmates, and the very worst guards imaginable. Obviously, all such movies were mainly excuses to show a lot of skin on flimsy pretexts—shower time!—and indulge in same sex eroticism and vicious catfights. As a genre, women-in-prison movies were a global phenomenon. Nearly every country with a film industry made them, none more copiously than the United States. But the Japanese entries tend to be very provocative. Jitsuroku onna kanbetsusho: sei-jigoku premiered in Japan today in 1975.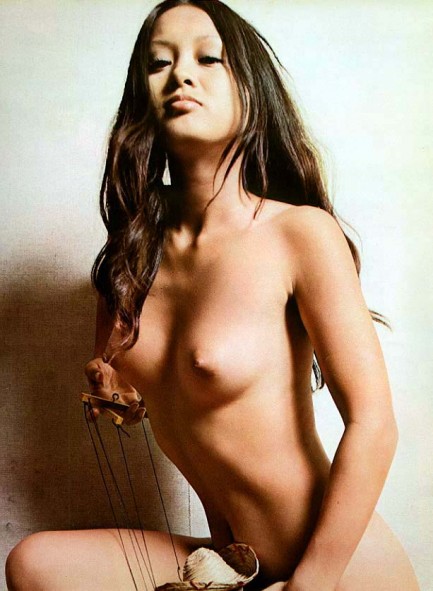 ---