Maya Hiromi gets Onna roll and just can't stop.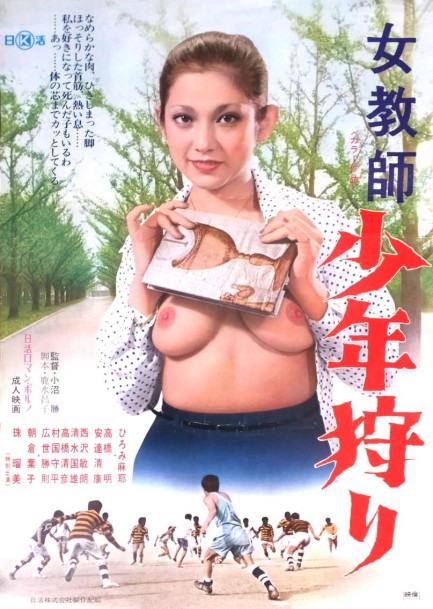 This poster was made for the Japanese roman porno flick Onna kyôshi: Shônen-gari, known in English as Female Teacher: Boy Hunt. Nikkatsu Studios had already made two Female Teacher movies, but they're unreleated. This one did, however, spawn a sequel called Onna Kyoshi: Dotei-gari, or as it's known in English, terrifyingly, Female Teacher: Cherry Boy Hunt. We won't go there. Anyway we queued this up, and our first thought was: Wow, another roman porno film where a woman gets turned on by having her teeth drilled? Well, these movies explored every possible fetish. Having her teeth pried at turns her on so much she starts digging around her mouth herself with a fork. See the second screenshot below.
In any case, the sizzling hot Maya Hiromi plays a horny biology teacher who takes advantage of her position to indulge in some sexual extracurriculars. She shaves a student's pubes, gives a classroom lesson pantyless, has a nice little threesome, masturbates in a library, and engages in other activities that would get any teacher outside a roman porno movie arrested and placed on the sexual offender registry. We won't tell you what develops from all Hiromi's crazy academic activity, but trust us—you can expect it to be twisted. In the end Onna kyôshi: Shônen-gari is another Nikkatsu Studios humpfest where eroticism turns to something darker, and the final message—to the extent that it's comprehensible—is dubious at best. Can't recommend this one. Just can't. It premiered in Japan today in 1975.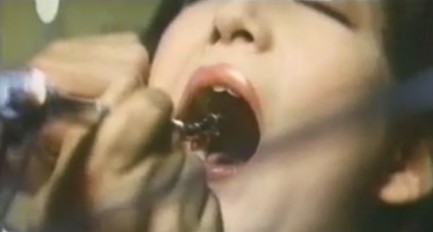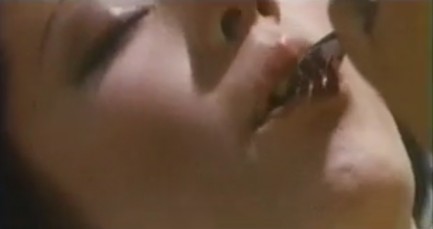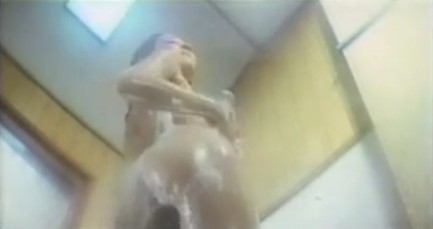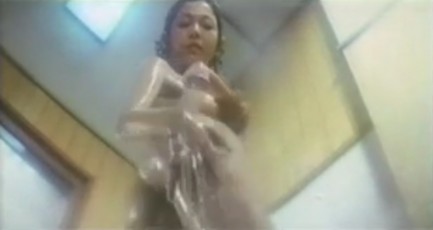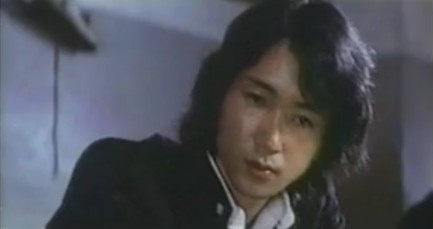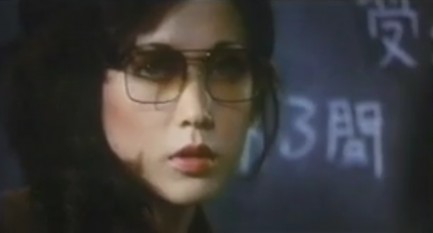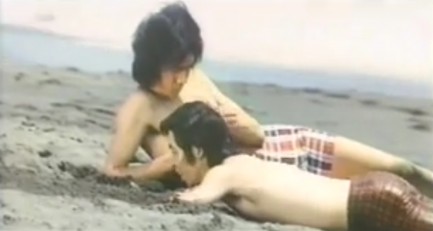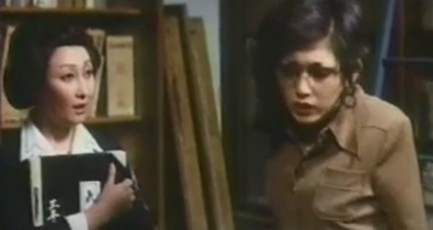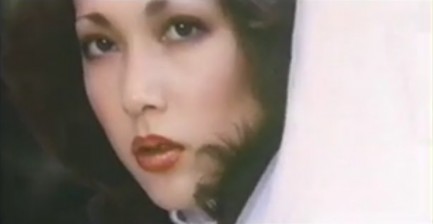 But here's something we can recommend: a nice shot of Hiromi originally published in 1978. Just don't let it make you watch the film. It ain't worth it.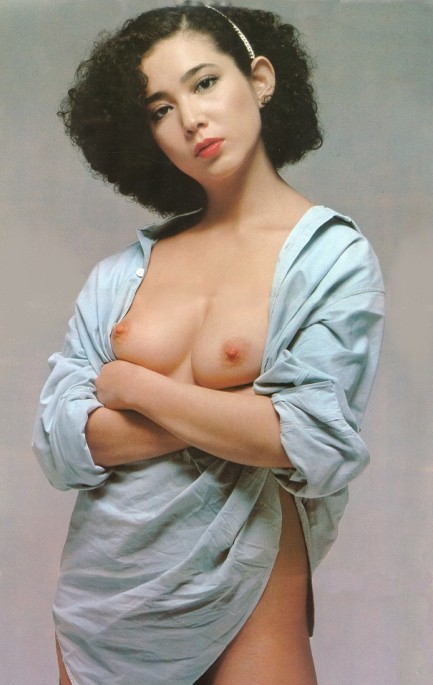 ---
Some say being a big fish in a small pond is better than being a small fish anywhere. They may be wrong.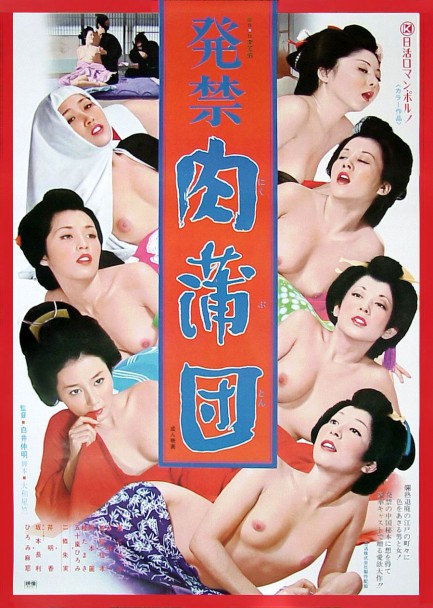 Hakkin nikubuton, aka Banned Book: Flesh Futon, for which you see a poster above, has one of those strange titles you come across occasionally in Japanese cinema. "Banned book" seems straightforward enough. But "flesh futon"? Hmm… Based on an erotic novel by Chinese writer Li Yu and starring Hajime Tanimoto, Maya Hiromi, Terumi Azuma, and Rei Okamoto, the movie tells the story of a poor writer named Mio who unexpectedly authors a bestselling erotic novel called—and this will clear up the title weirdness—Flesh Futon. See? Mio takes to fame quite easily, living in the fast lane and generally having a good time.
But his wonderful life begins to fall apart due to various unexpected misfortunes. These run the gamut from having a prostitute spread a rumor that his penis is "like a guppy," to having to his house robbed and (now that we understand the title, we know this next part is coming) his book banned. When Mio later encounters the house thief this dodgy character reveals that it's possible to have one's penis enlarged. How? Let's just say it's a pretty ruff procedure. Mio opts for the surgery, but alas, quickly learns that being a big fish isn't everything, as his previous misfortunes turn out to be only a taste of what is to come. Hakkin nikubuton premiered in Japan today in 1975.
---
Something to take your breath away.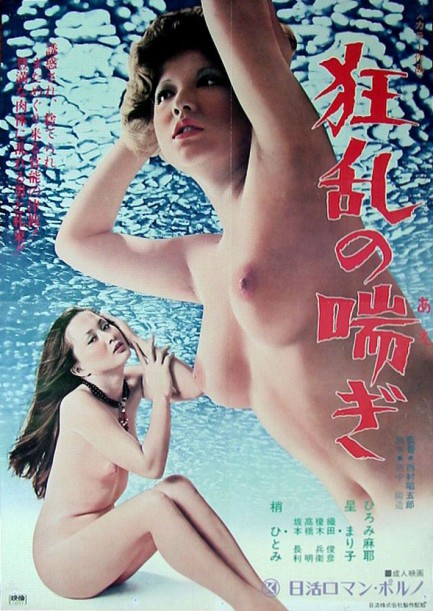 Above, a poster for the erotic drama Kyoran no aegi, aka Morning Frenzy, Panting Frenzy, and Frantic Wheezing, none of which sound the least bit sexy. But we wouldn't know because we haven't seen this one. It's apparently an effort to mix roman porno with film noir and wasn't well recieved. Kyoran no aegi starred Maya Hiromi and Hitomi Kozue, and it premiered in Japan today in 1974.

---