All celebrities great and small.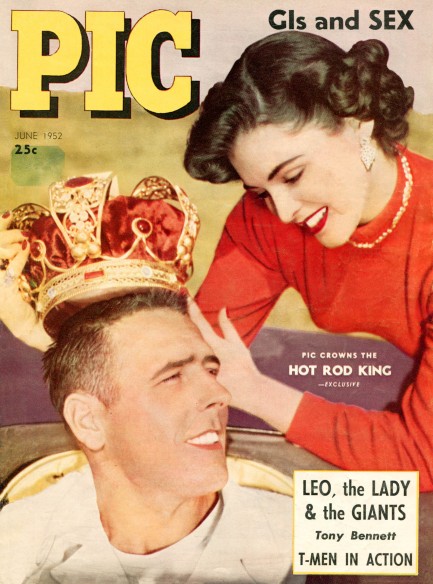 We've featured Pic magazine only once before, but not because it was an unimportant publication. Quite the opposite—we've seen issues as early as 1936 and as late as 1958, making it both a Depression and World War II survivor, presumably no easy feat and certainly a run indicative of sustained popularity. Early issues seemed focused on sports, but it soon broadened to include celebrities. It was launched by Wagner Publications of New York City, and this issue appeared in June 1952 with a cover featuring actress Suzan Ball placing a crown on the head of Akton Miller, a man Pic had chosen as its Hot Rod King. Inside you get a raft of Hollywood stars, including photos of Yvonne De Carlo in Uruguay, Marilyn Monroe, Janet Leigh, and Joan Vohs, shots of New York Giants manager Leo Durocher and his beautiful actress wife Laraine Day, and some nice boxing pictures. There's also an interesting feature on the day's top vocalists (with African-Americans notably excluded), and a profile of crooner Tony Bennett.
But it's Suzan Ball's story we're interested in today. Her path to show business was so typical of the period as to be almost banal—she was spotted in a Santa Maria, California newspaper after winning a cake baking contest. Universal-International scouts thought she looked a bit like Jane Russell, so they swept her up, shuttled her down Highway 101, signed her to a contract and began selling her as a hot new Tinseltown commodity, proclaiming her the New Cinderella Girl of '52. Soon the influential columnist Hedda Hopper took up the refrain, naming her one of the most important new stars of 1953, thus ensuring that year would belong to Ball.

It was then that her train to stardom jumped the tracks. She injured her leg performing a dance number in East of Sumatra, and later in the year had a car accident and hurt the leg again. Treatment for those two injuries led to the discovery of a cancerous tumor. Soon afterward she fell and broke the limb, and when doctors decided they couldn't remove the tumor they instead took the entire the leg. That was in January 1954. Ball soldiered on in her show business career with an artificial leg, starring in Chief Crazy Horse, though she lost fifteen pounds during the production, and later playing nightclub dates and appearing on television shows. In July 1955 she collapsed while rehearsing for the show Climax, whereupon doctors discovered the cancer had metastasized and spread to her lungs. A month later she died at age twenty-one. We have about fifty scans below.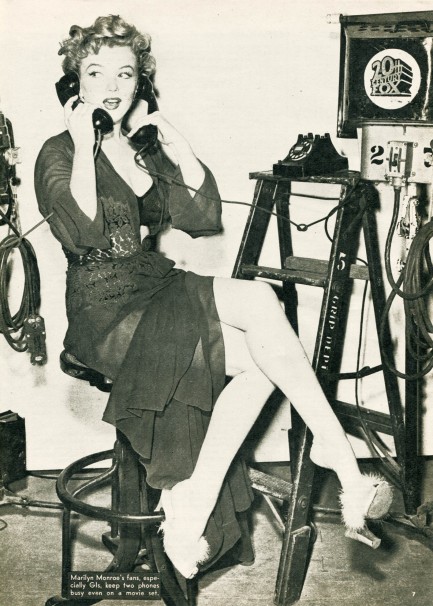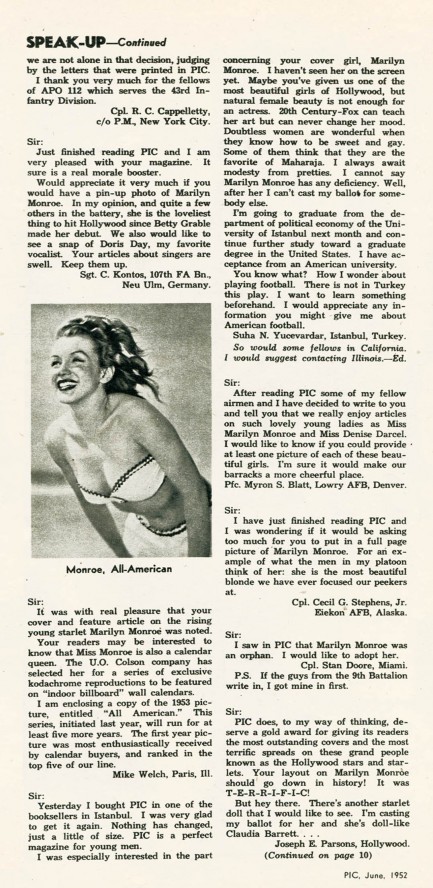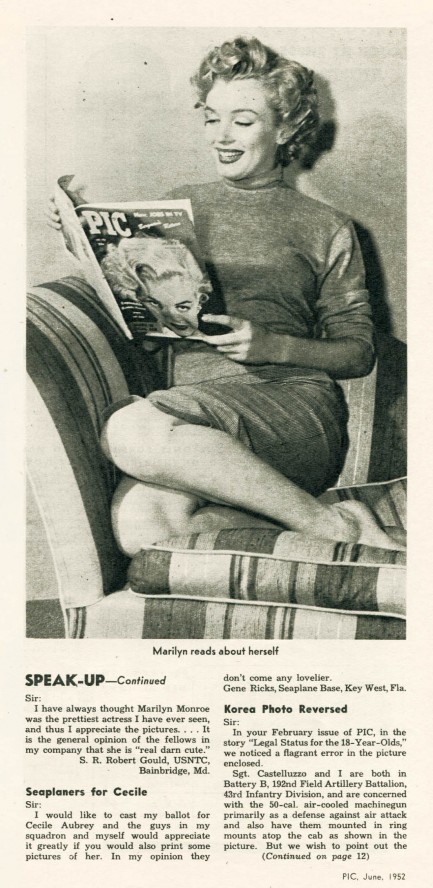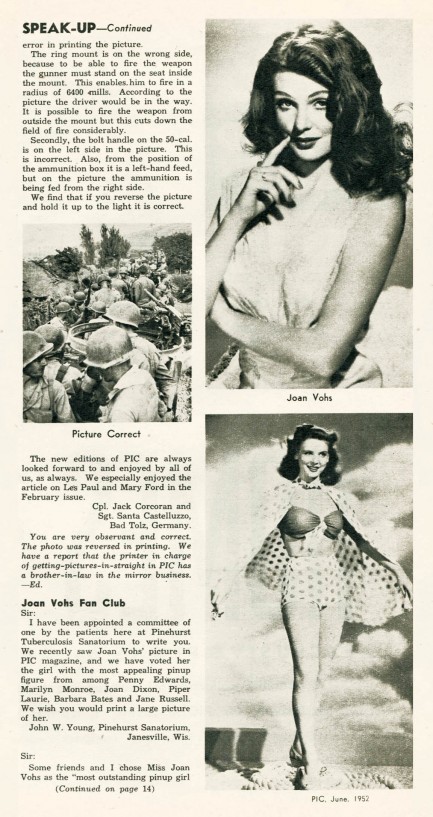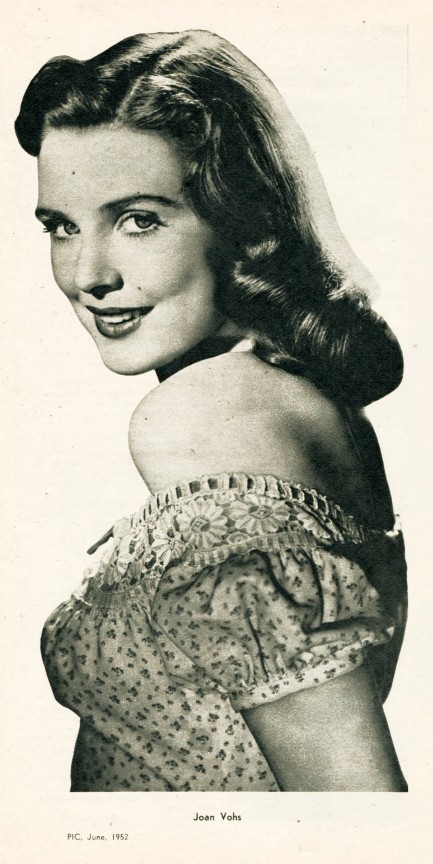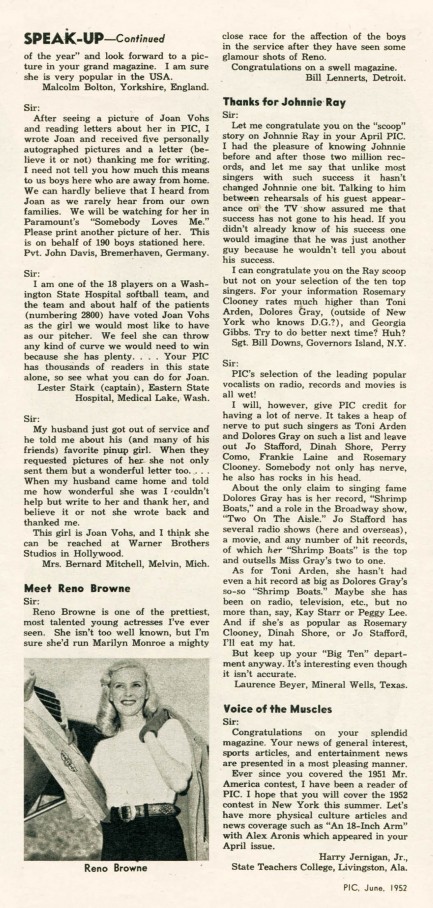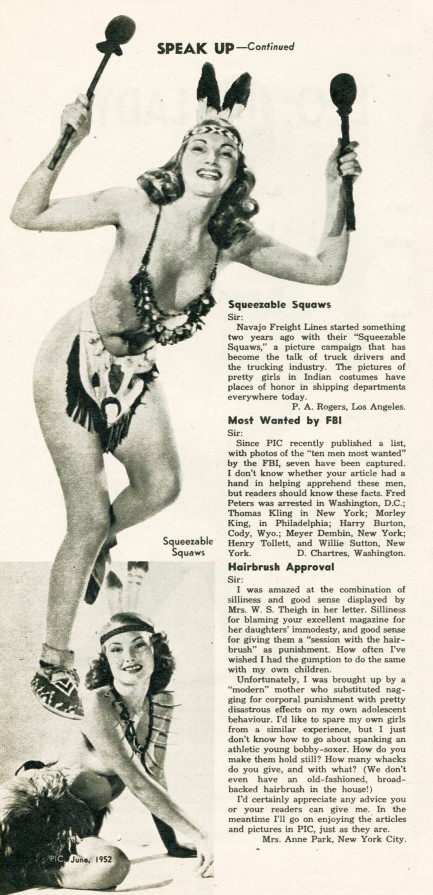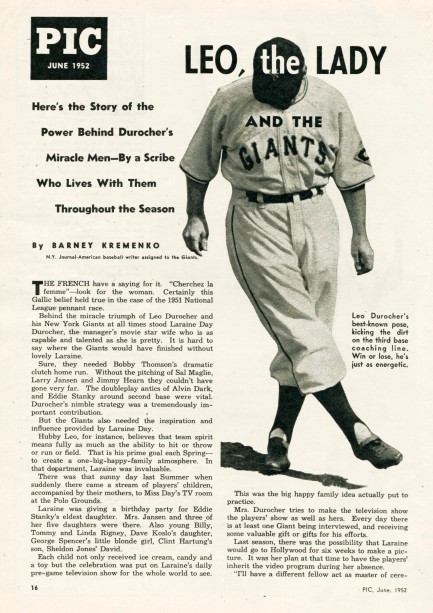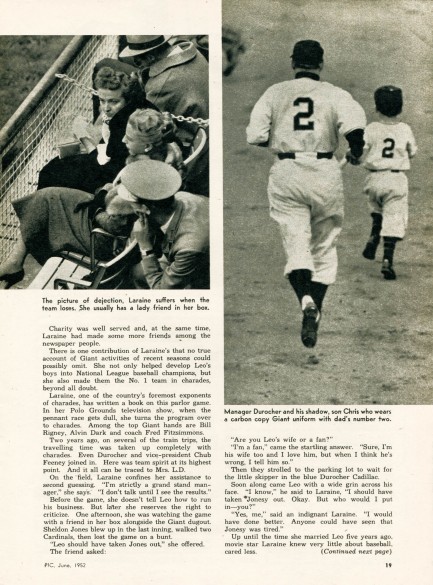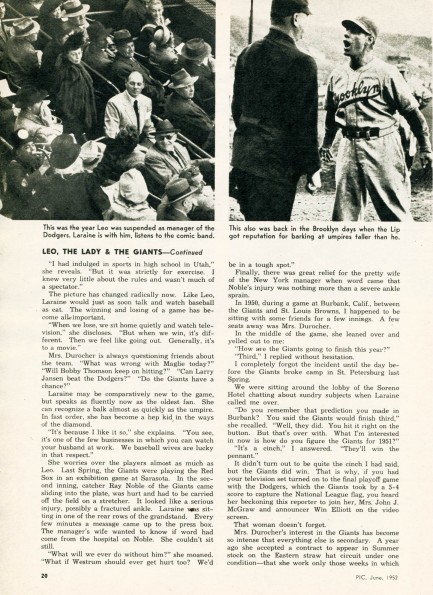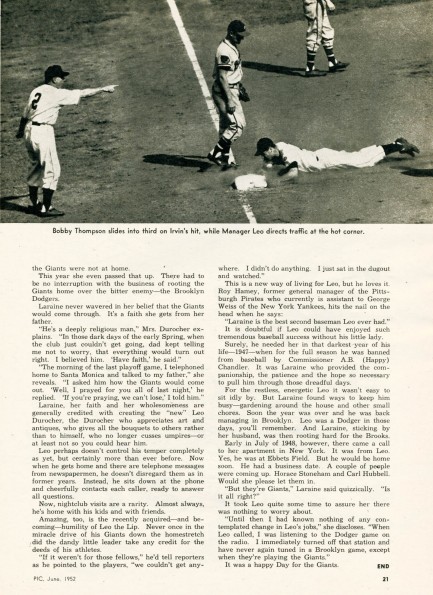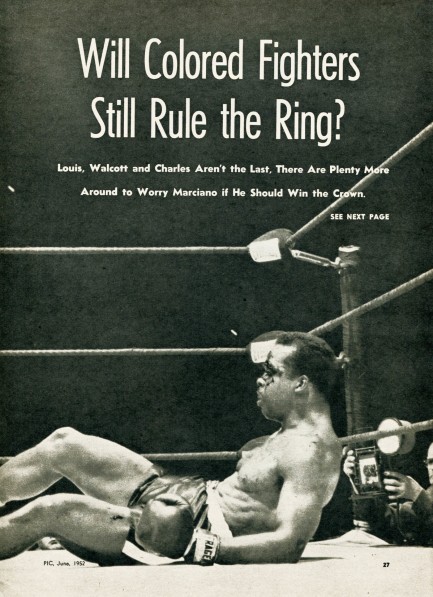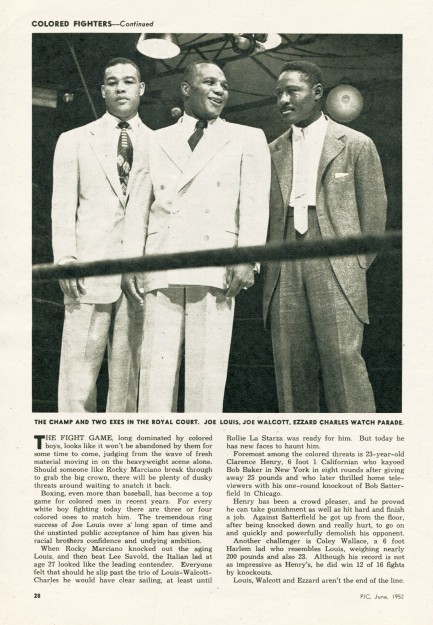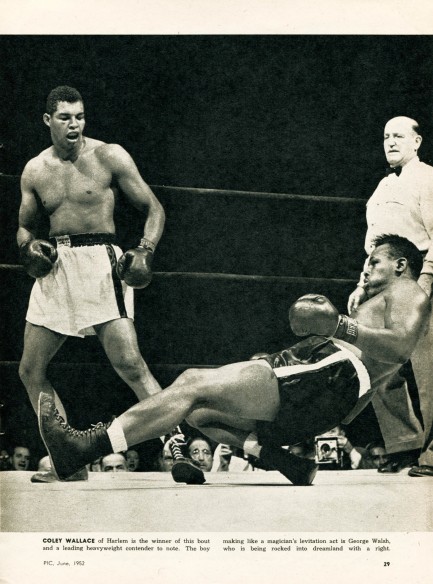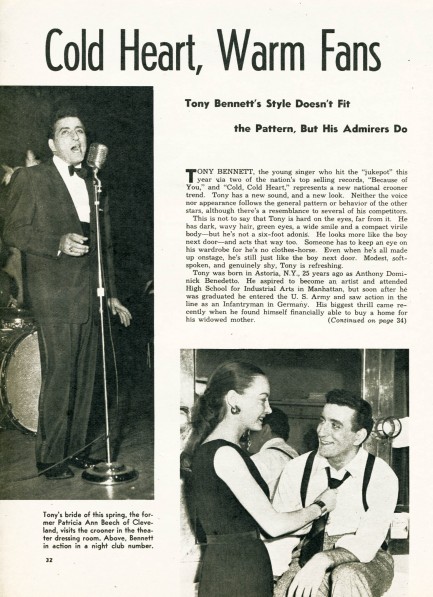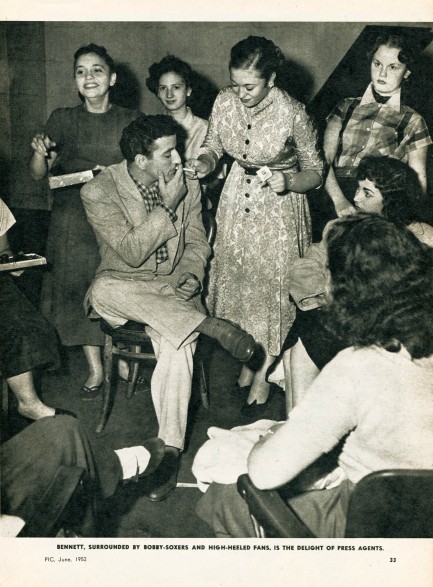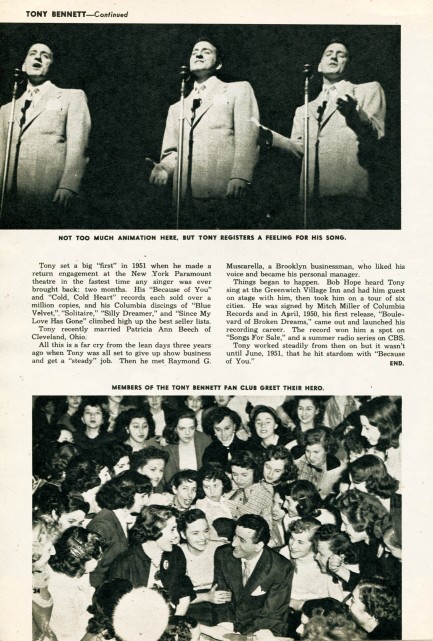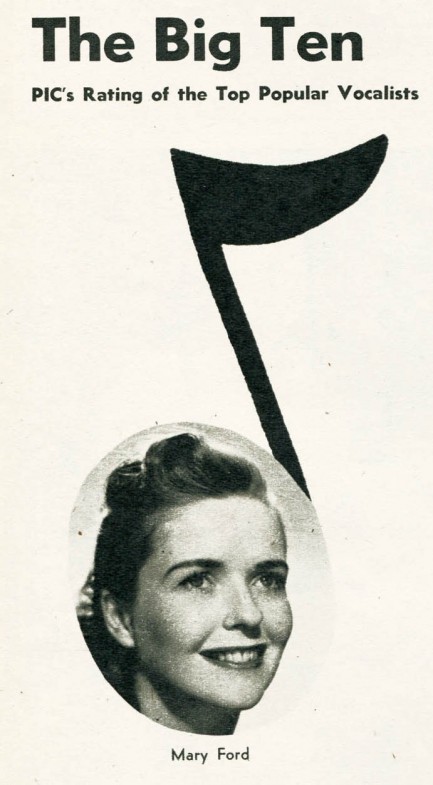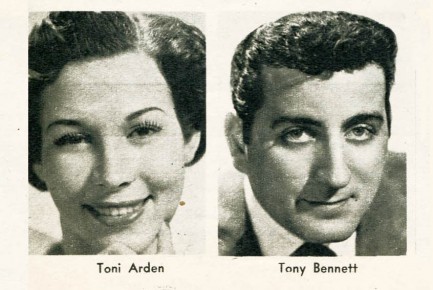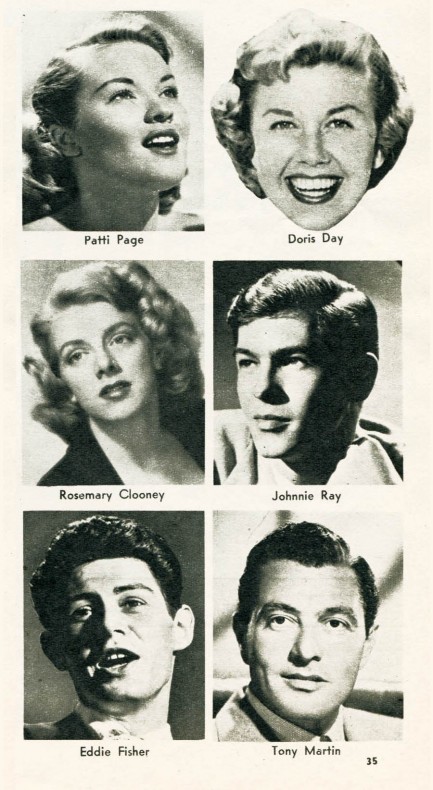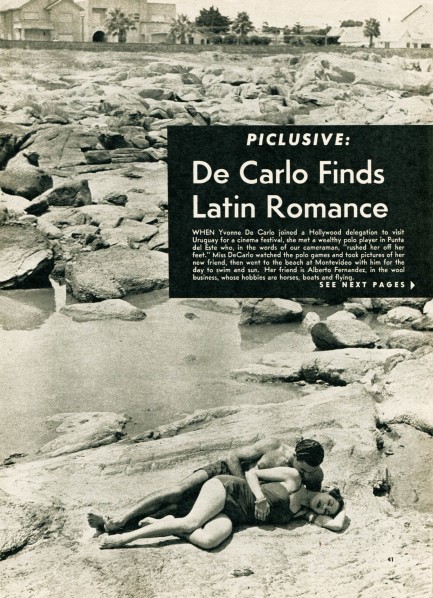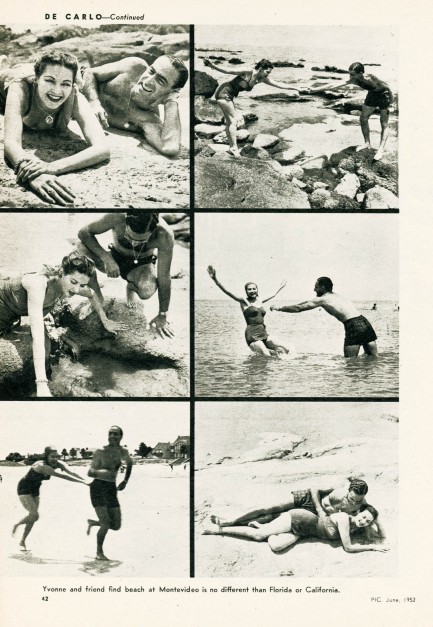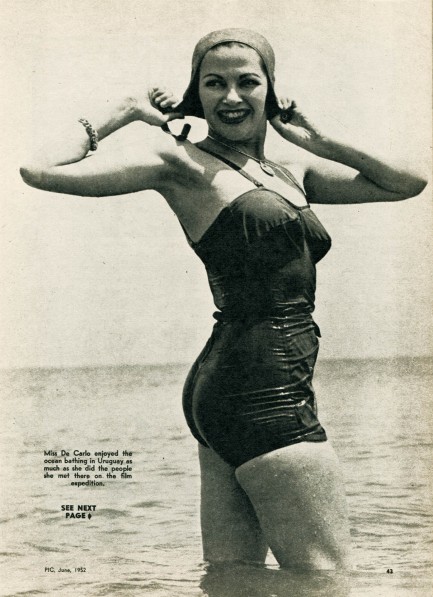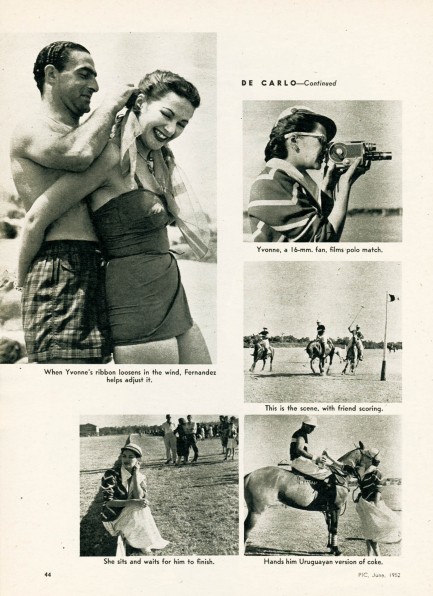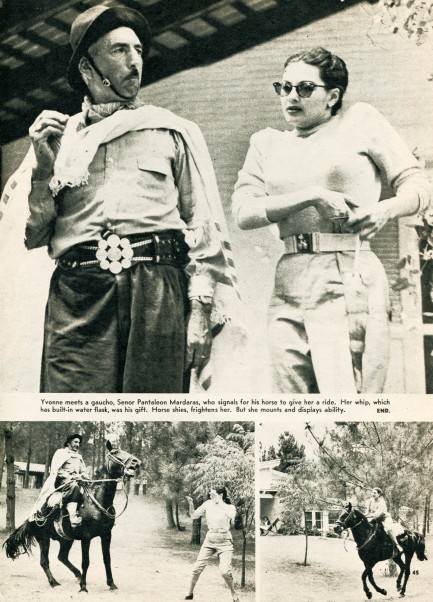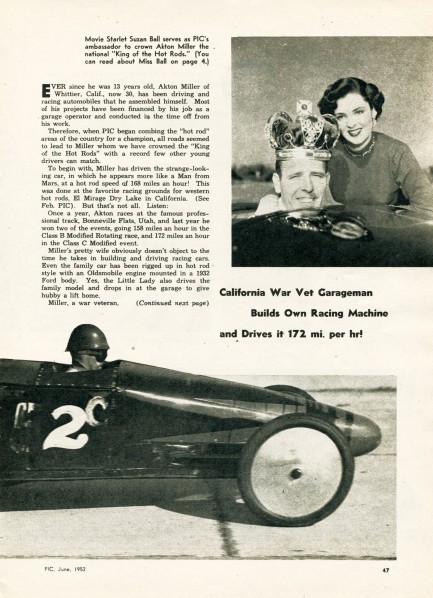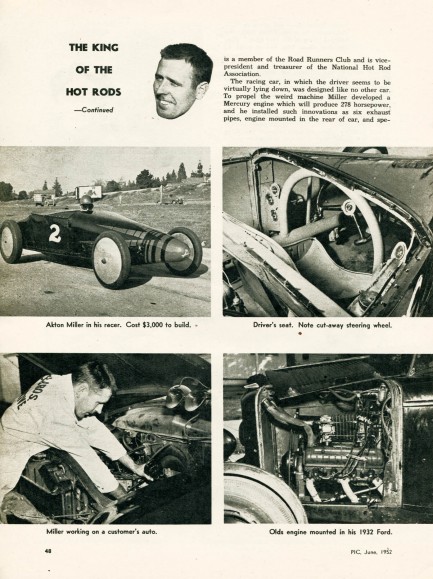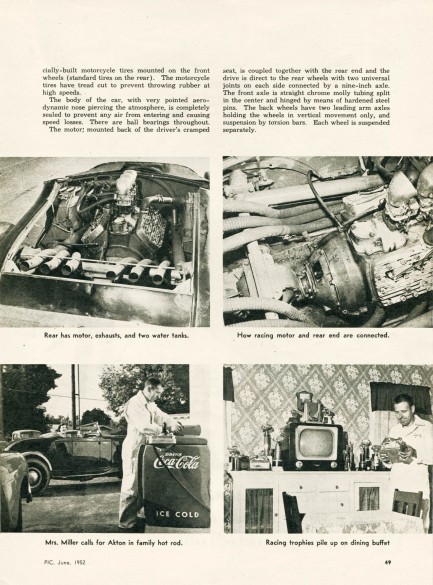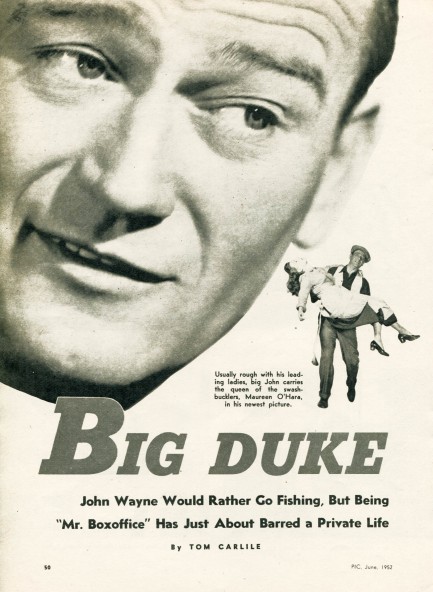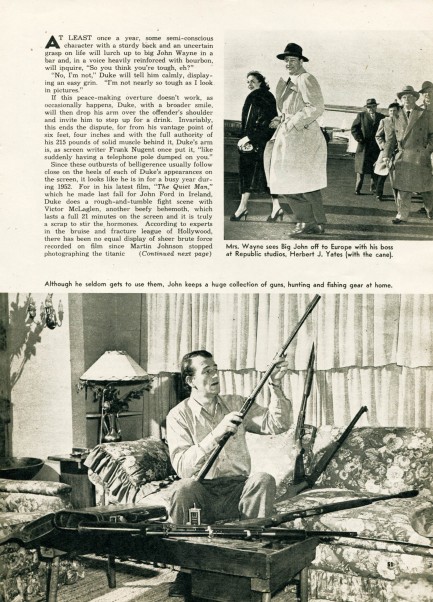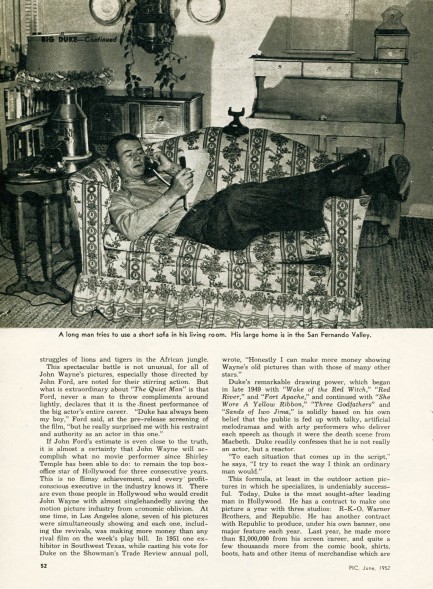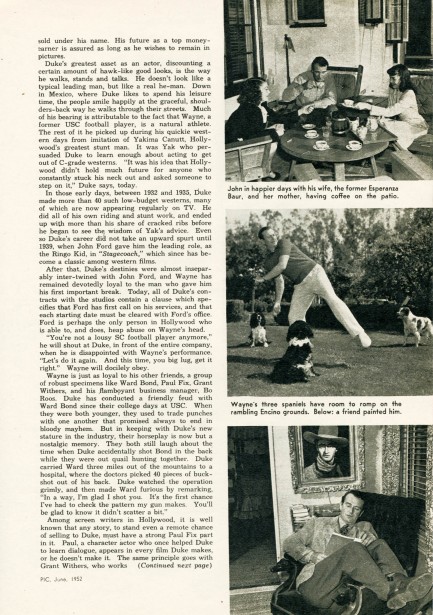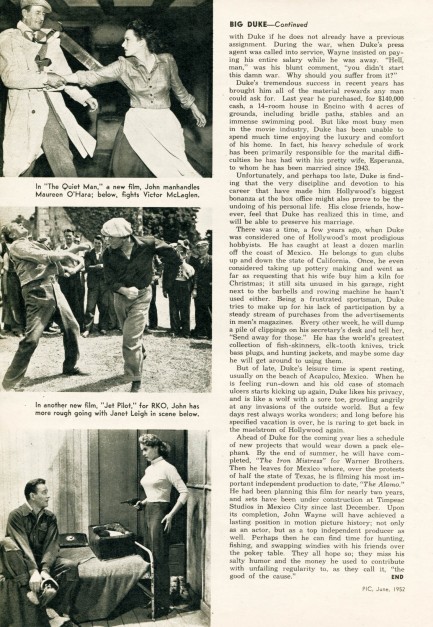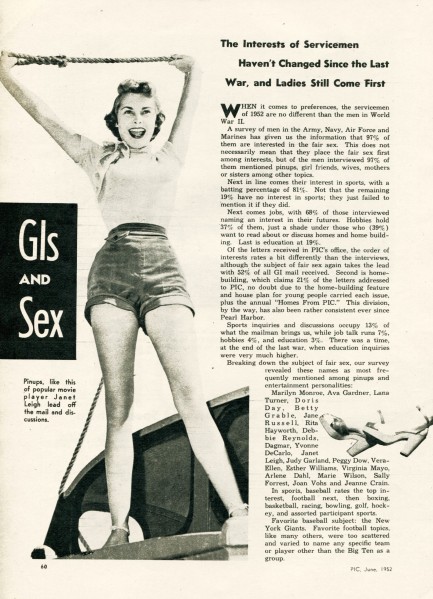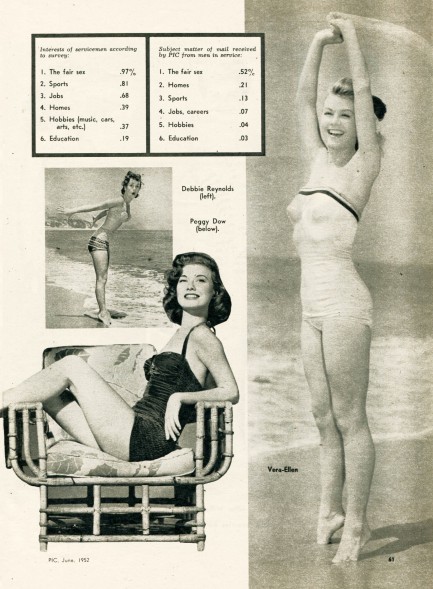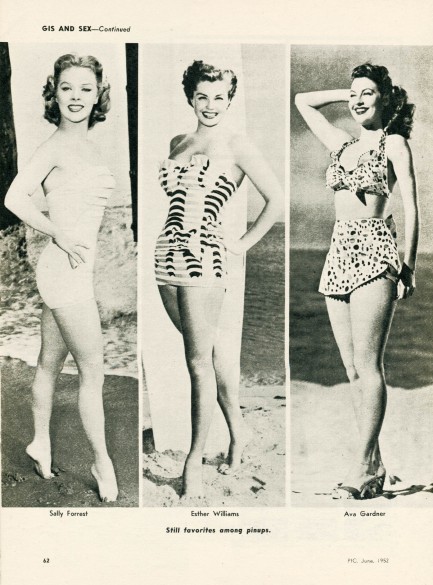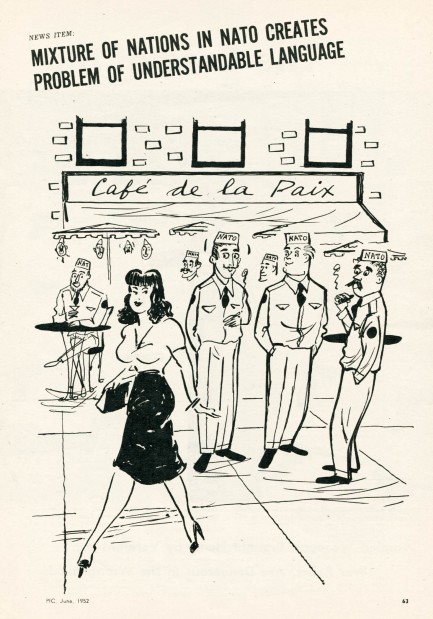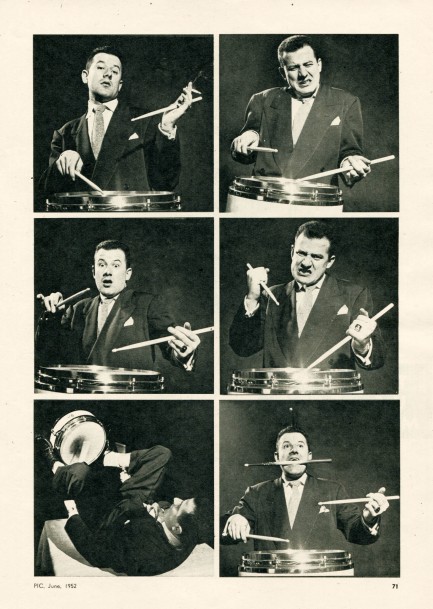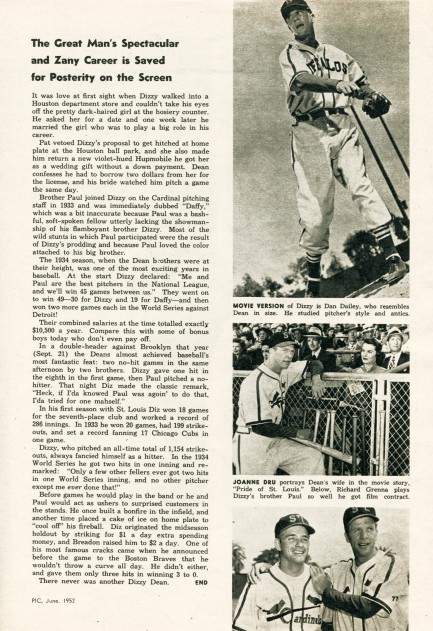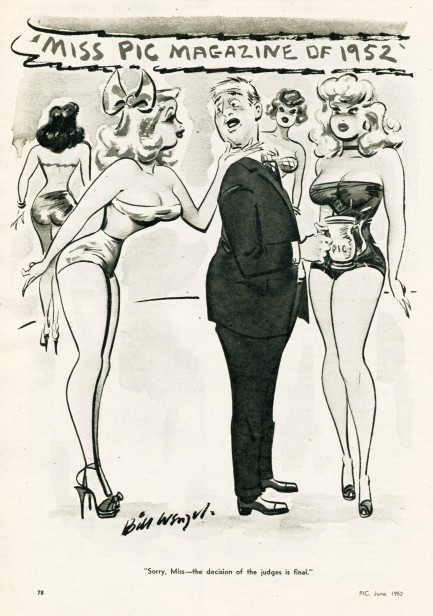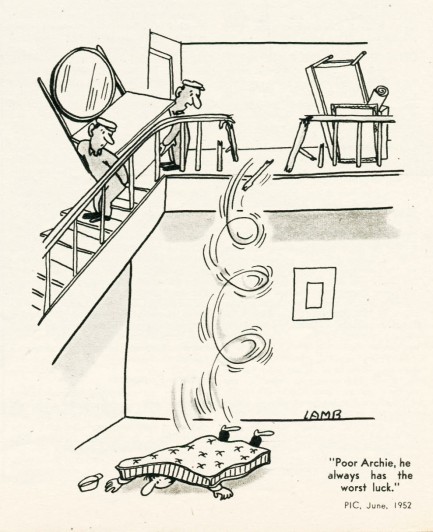 ---
In film noir crime is always the road to ruin.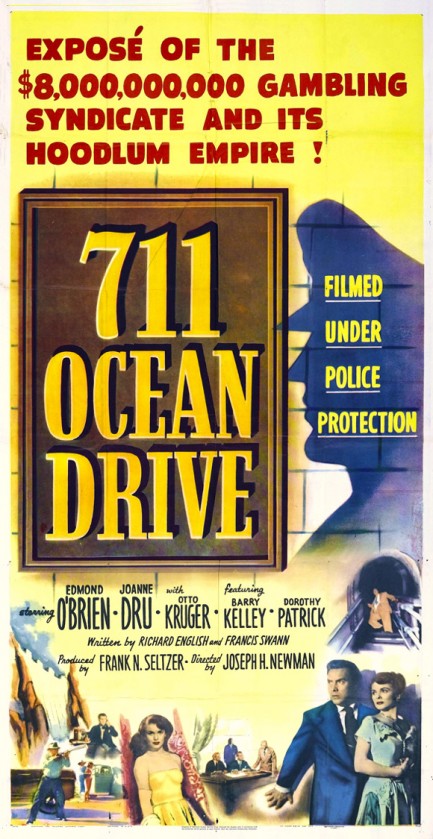 Looking at the promo poster for 711 Ocean Drive you'll notice that it claims to have been filmed under police protection. Apparently organized crime interests were so incensed by the movie they tried to quash its production. We seriously doubt this is true, but a little white lie in service of cinematic thrills never hurt anyone, we guess. The movie stars Edmond O'Brien in the story of an L.A. telephone worker who uses his genius for electronics to rise to the pinnacle of the illegal bookmaking racket. Once on top he comes to the attention of east coast operators, who move in on his set-up, cut him in for half, but promptly cheat him of his percentage. He won't accept that, but his solution to the problem leads to more trouble.
We won't go into detail, but since the story is narrated by an FBI agent you know from the opening moments that O'Brien loses. The only question is how badly. The film would be better without the voiceover, but we suppose audiences of the day needed that good ole crime-doesn't-pay lesson hammered home. Since real life doesn't provide it, at least escapist cinema can. One aspect of the movie that pleasantly surprised us, though, was O'Brien's plan to retire to Guatemala. It isn't often that mention of our former home pops up in an old flick. Audiences must have thought the scheme was ridiculous, but seventy years ago Guatemala must have been one of the garden spots of the world. Certain parts are still lovely even today. Too bad O'Brien never makes it. 711 Ocean Drive premiered today in 1950.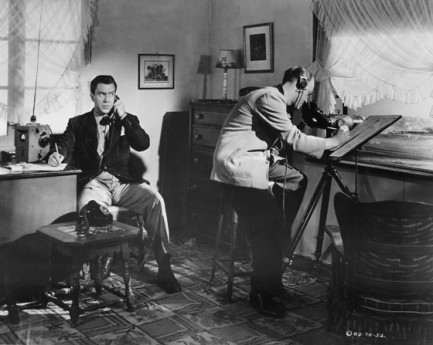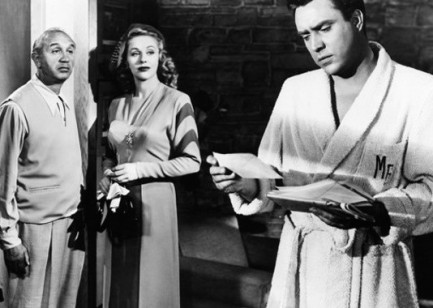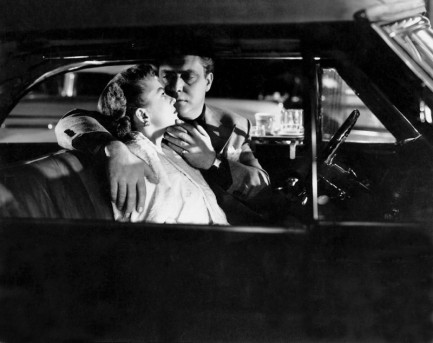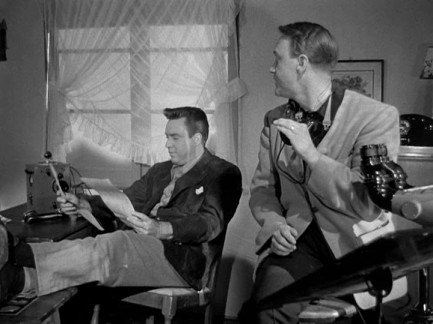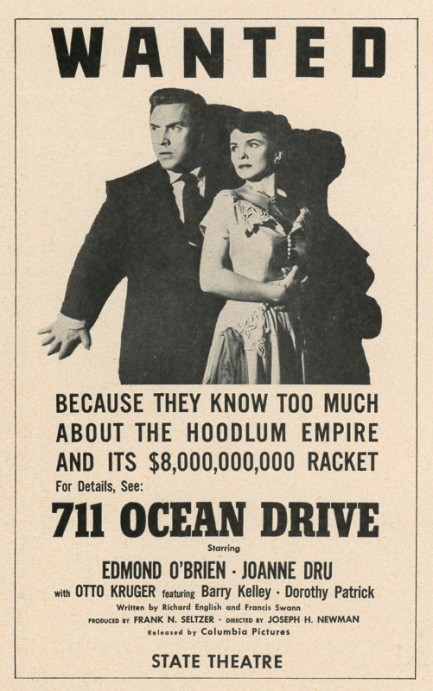 ---