In show business the camera never sleeps.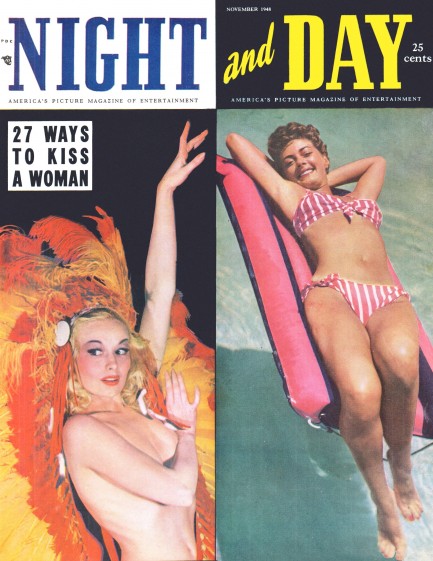 Night and Day, for which you see the cover of an issue—its very first issue, actually—that was published this month in 1948, billed itself as America's Picture Magazine of Entertainment. It was launched in New York City by Alho Publishing, and as you'll see it came out of the gate swinging for the fences with its visual content, from its bisected cover featuring burlesque dancer Lili St. Cyr and actress Ramsey Ames, to its tongue-in-cheek feature on the twenty-seven types of kisses, to its approving look at George White's Scandals revue at Hollywood's Florentine Gardens. Interesting side note on Scandals—Wikipedia says it ended in 1939. Well, obviously not quite. Elsewhere Night and Day touches on college hazing, professional football, and the Greenwich Village art scene. In total, it's a gold mine for vintage photos.
Our favorite offering in the magazine is its quiz on Hollywood stars and their stand-ins. You just have to take a good look at twenty performers, and try to determine which twenty random people are their stand-ins. To score well on such a quiz you'd have to be either the biggest Hollywood head in history or someone who has the opposite of face blindness, whatever that would be. Face unforgettability, maybe. Even though we don't expect many people to try the quiz, we worked hard to put it into internet-usable form. In the magazine the photos were five-across on the page, which made them too small for the column width of our website. So we rearranged them to be two-across, and thus enlarged, they're clear, though you have to do a lot of scrolling. Nevertheless, it's there if you want, along with fifty other panels to eat your time with marvelous efficiency. Please enjoy.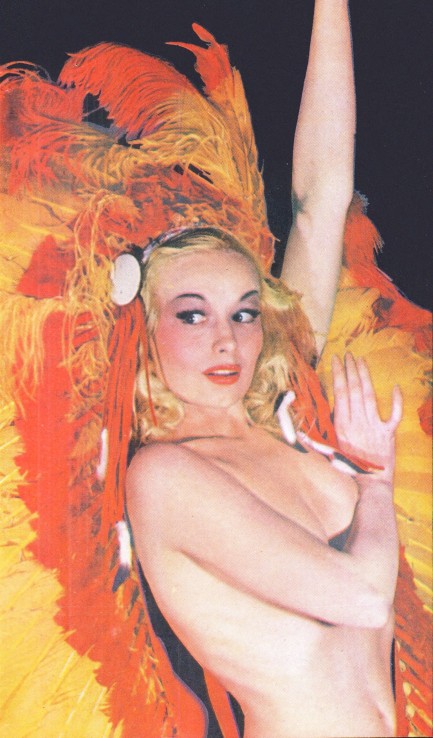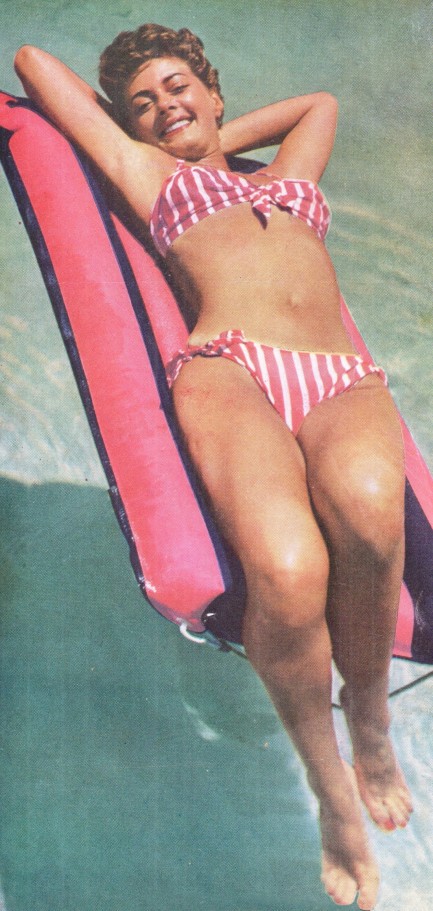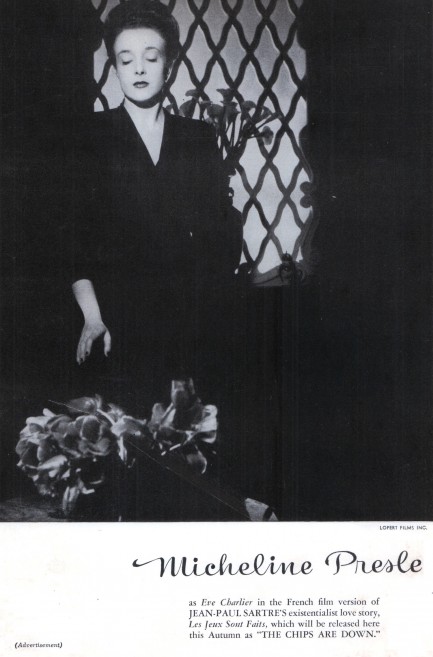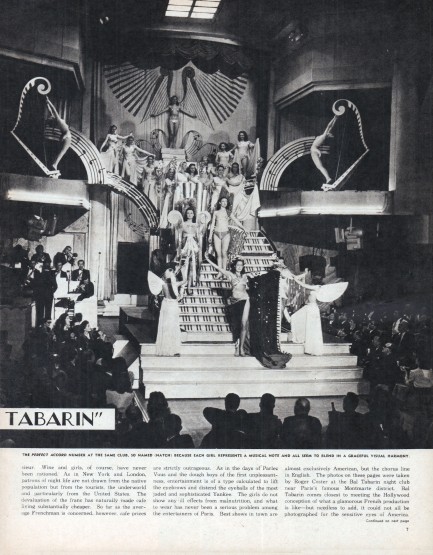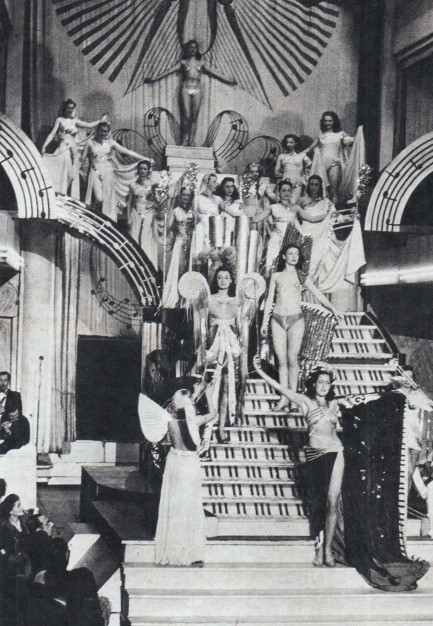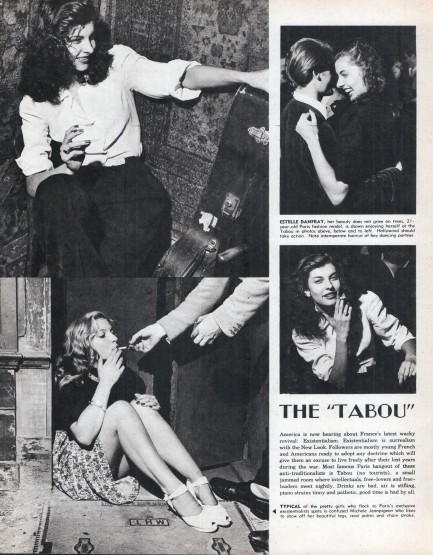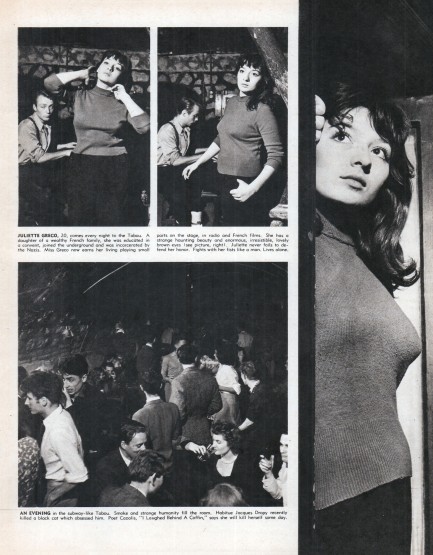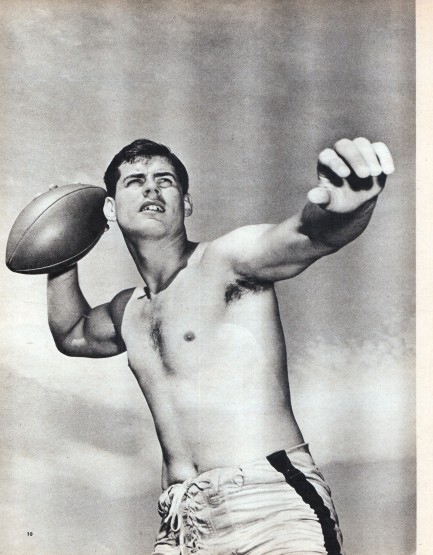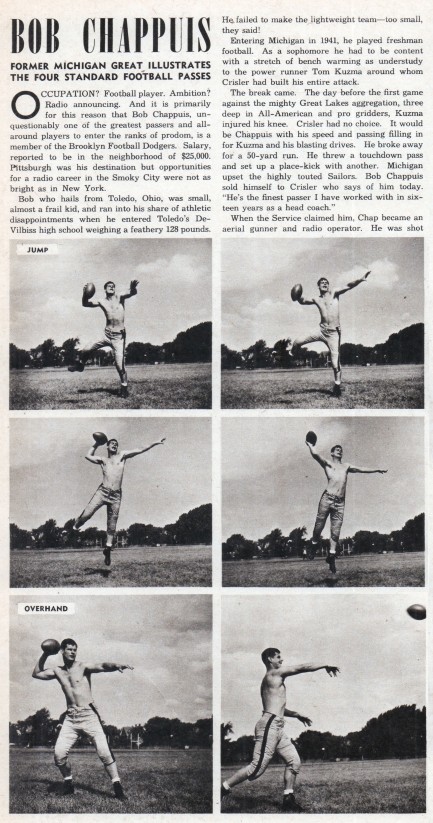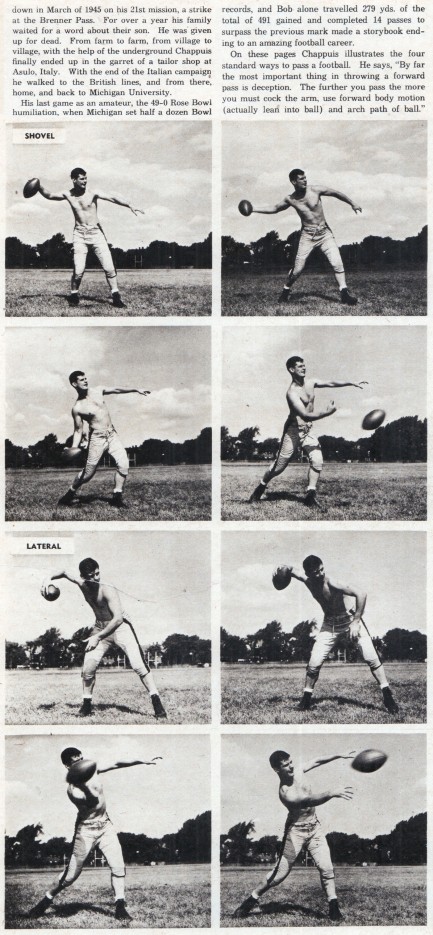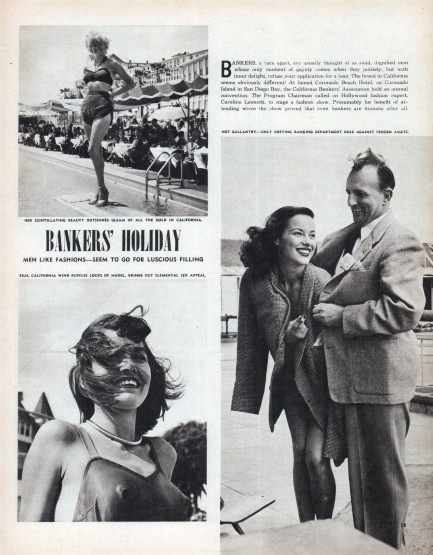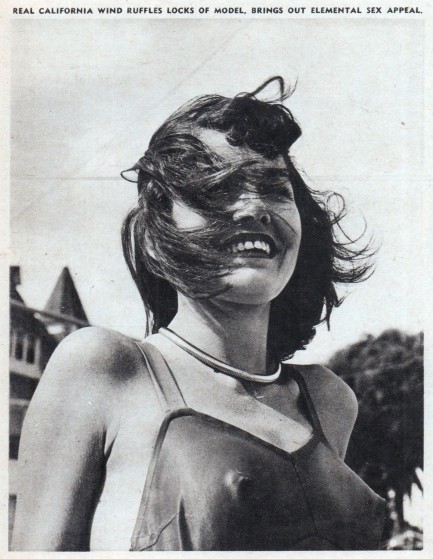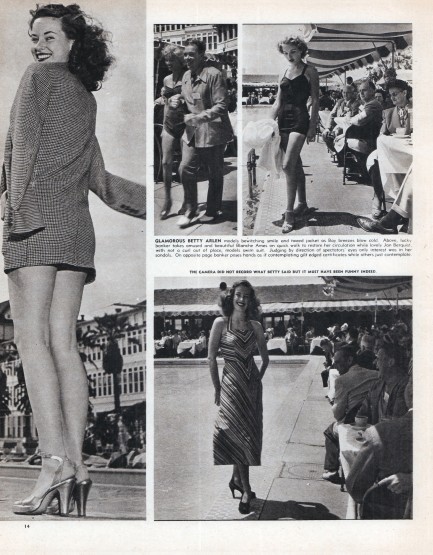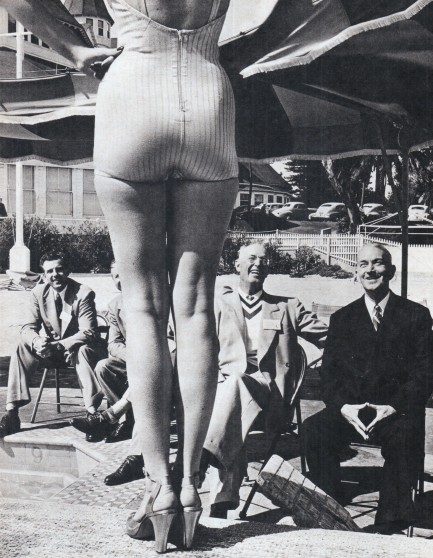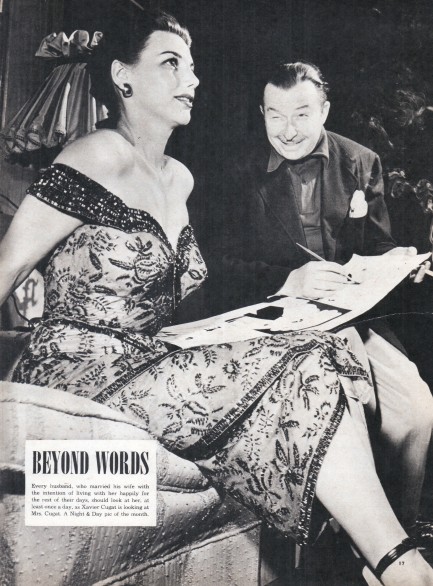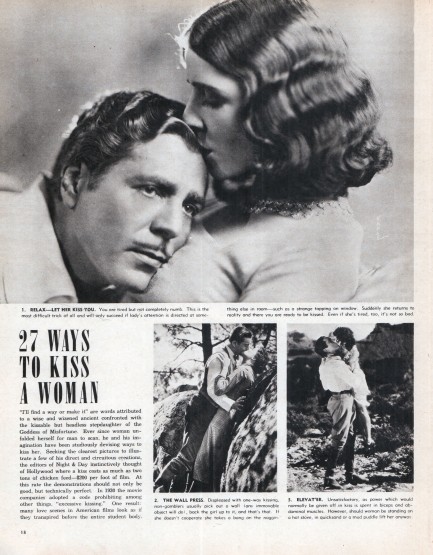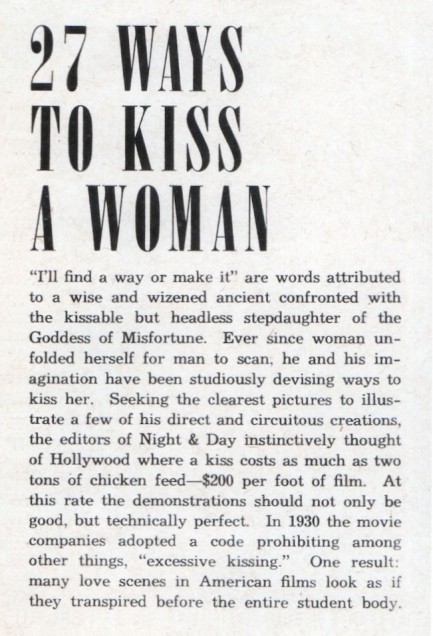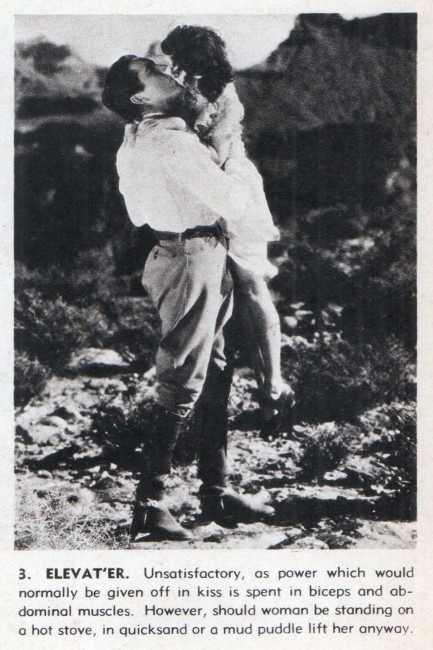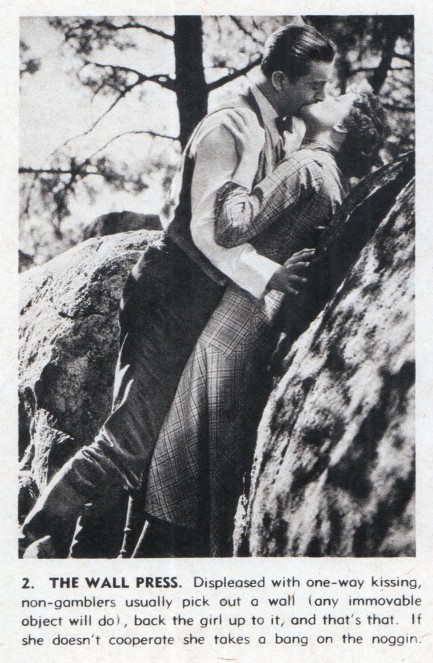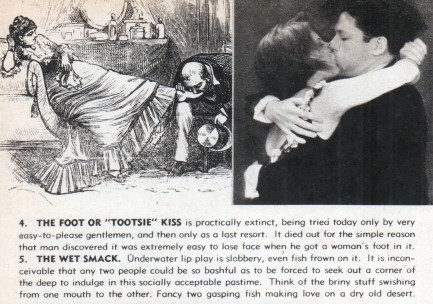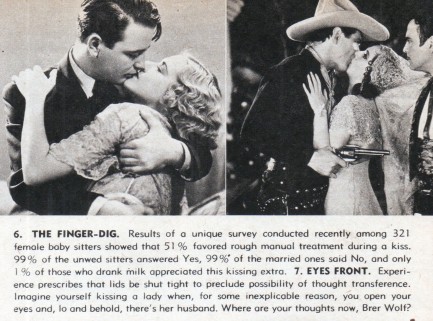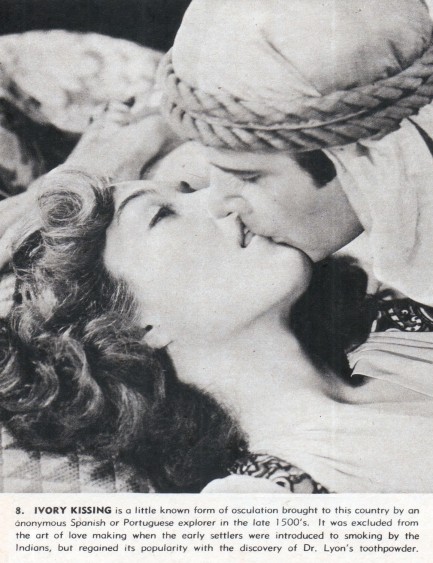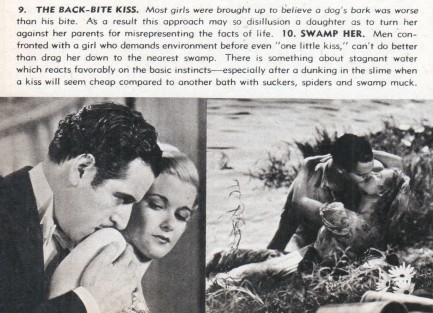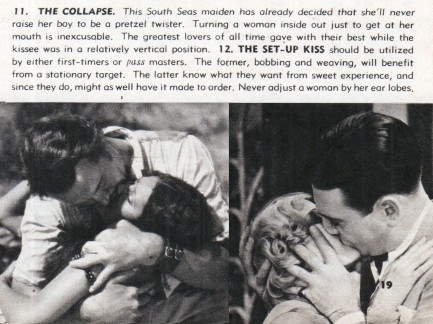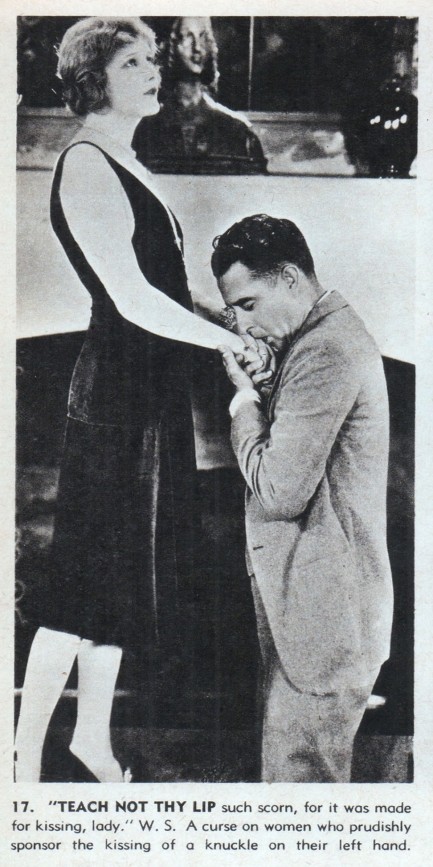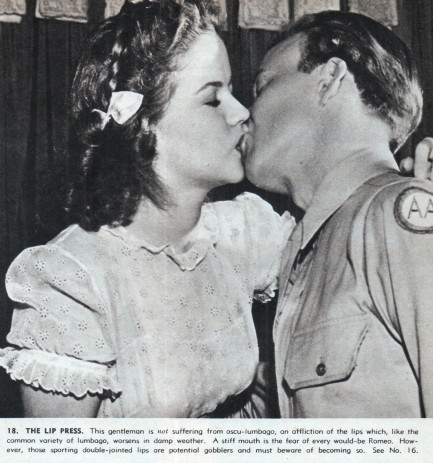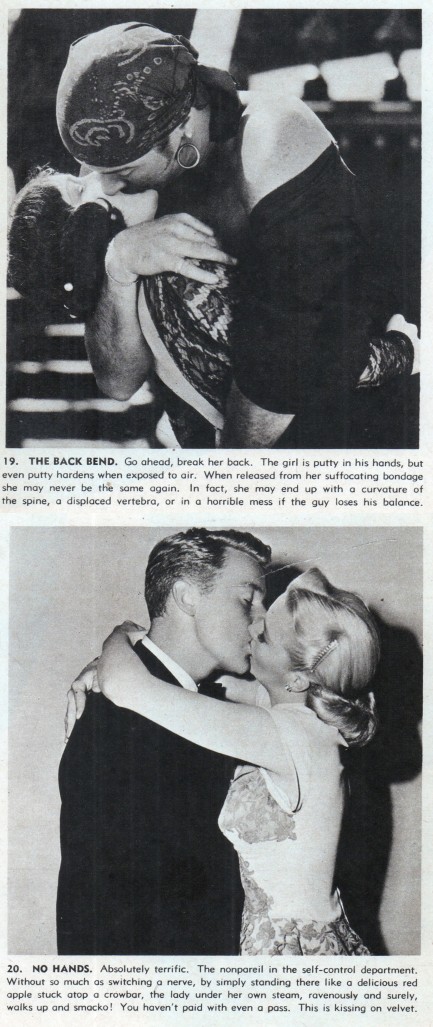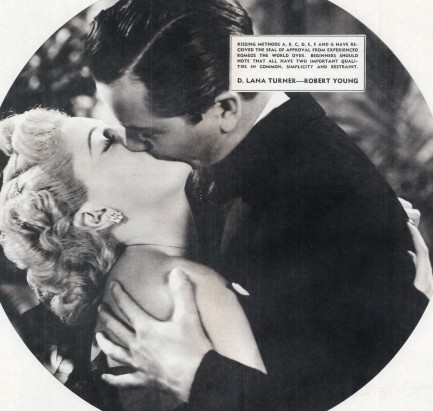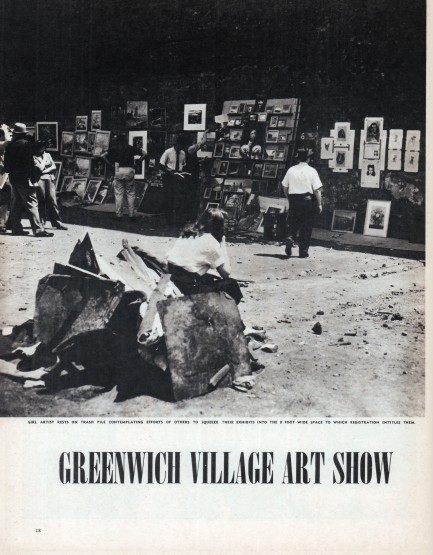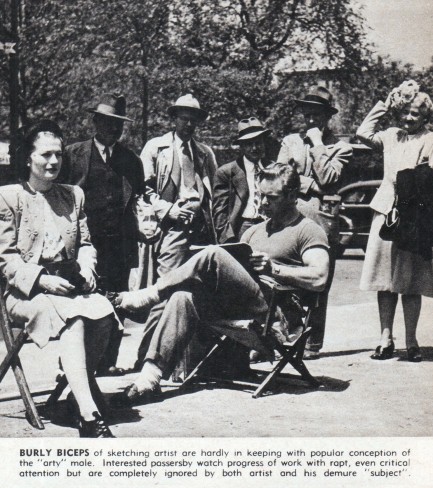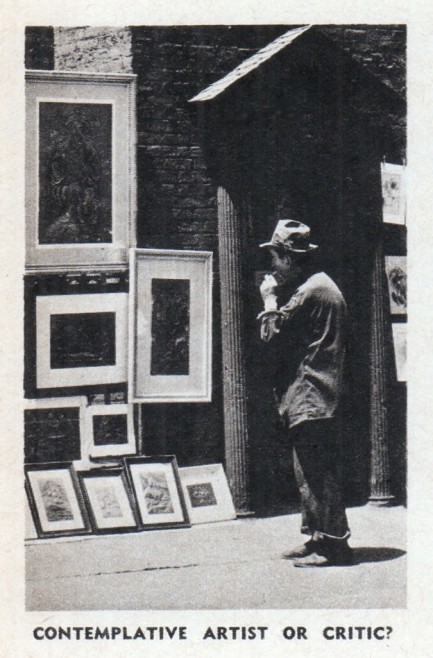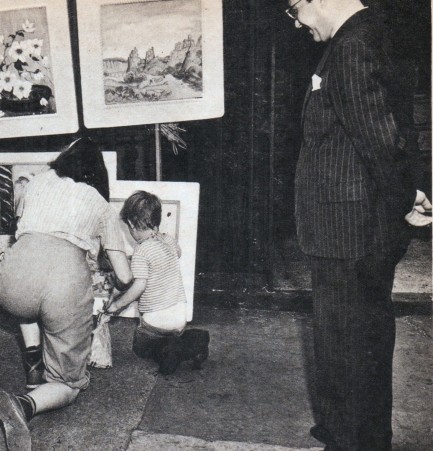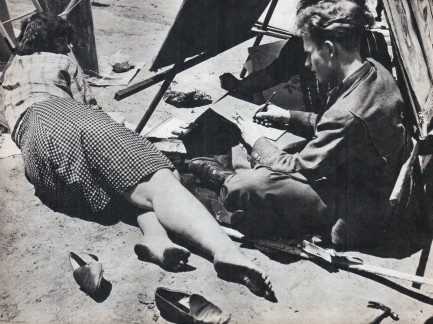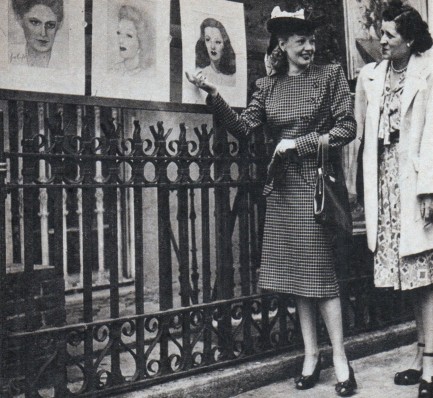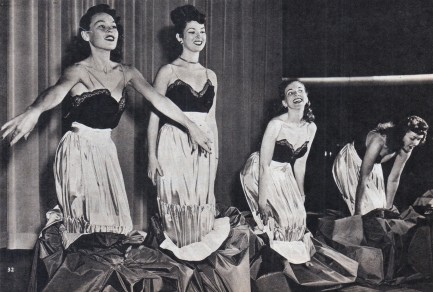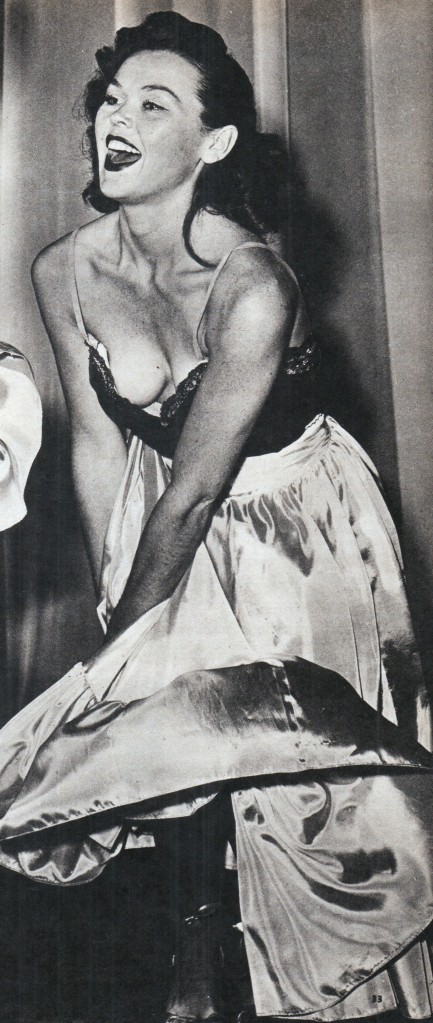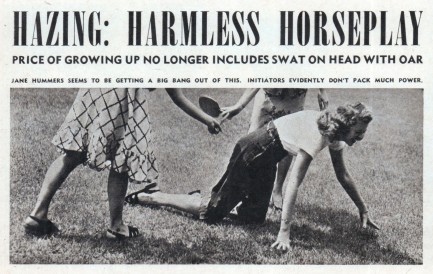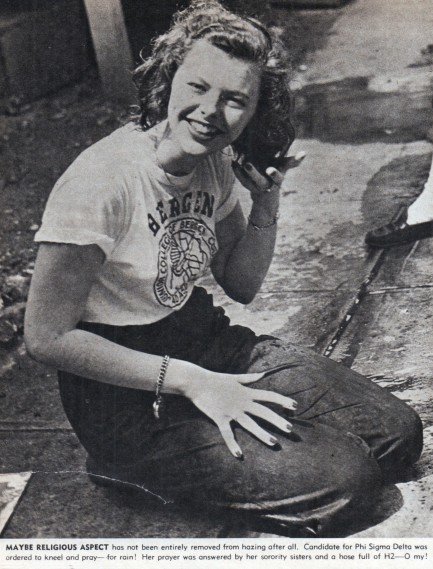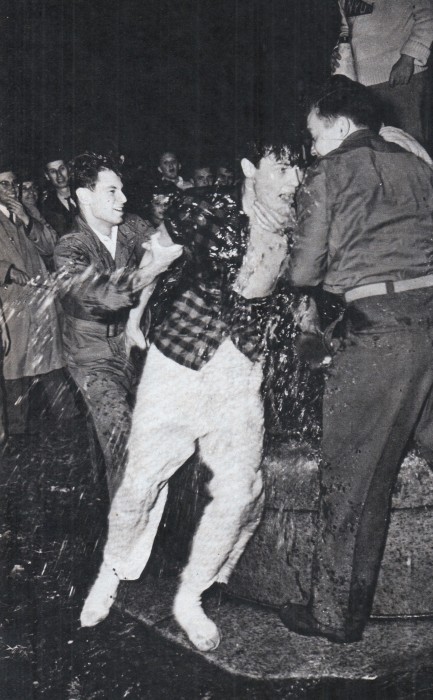 The Hollywood movie star stand-in quiz begins below. First you get twenty famous actors and actresses:


And below are their twenty stand-ins. If you get more than half of these right you're a human face recognition algorithm. Quit your day job immediately and report to the FBI.



---
French magazine celebrates essential American film genre.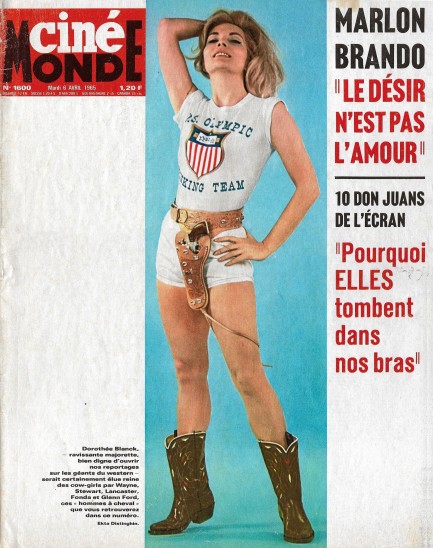 A few years ago we used this image of German actress Dorothée Blanck as a femme fatale, but didn't scan the rest of the magazine in which we had found her. By now you know why—the pages of these old film mags are large and we have to scan them in halves and put them together in Photoshop or GIMP, which is time consuming, something that's a real problem for lazy people like us. But here we are three years later and we've finally done it. Above is the full cover of the issue of Cinémonde—"cineworld" in English—from which Blanck came.
Cinémonde was first published in October 1928 and ran until being interrupted by World War II in 1940. Post hostilities the magazine reappeared, running from 1946 until 1968, taking another pause, running again from 1970 to 1971, and finally folding for good. This issue hit newsstands today in 1965. Like other European magazines of the era, the main attraction with Cinémonde is that its photos generally have not been seen online before. This issue was devoted to the American western, and the subjects include some of the biggest cowboy stars in cinema history, including John Wayne, Glenn Ford, Clint Eastwood, and Jimmy Stewart.


That's the first half of the issue. Afterward editors move outside the western milieu, and you get Marlon Brando, David Niven, Francois Dorléac, Barbara Bouchet, Serge Gainsbourg, hair secrets of the stars,
the top ten Don Juans of French cinema,
and more. Do we have other issues of this magazine? You bet. We own a group that includes
Cinémonde
,
Ciné-Revue
, and others. Will we ever scan them? Well, we make no promises at this point, but you never know—maybe we'll splash out for a bigger scanner and solve the problem with money instead of effort. Seems to work for everyone else. Thirty plus images below.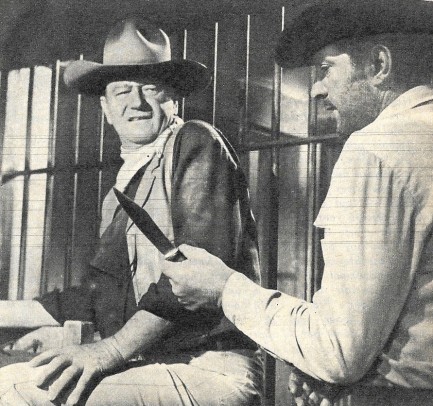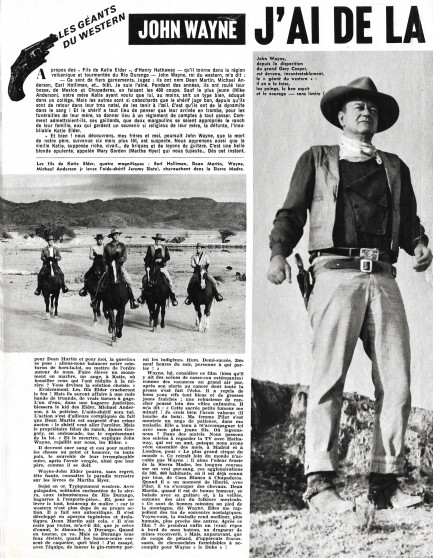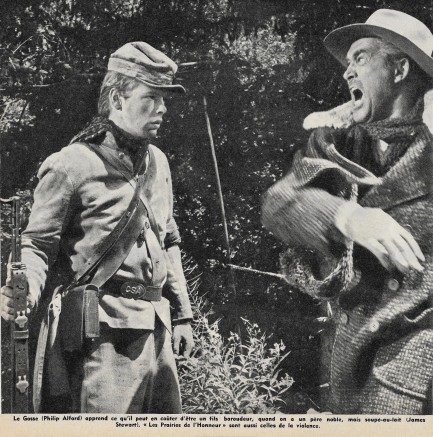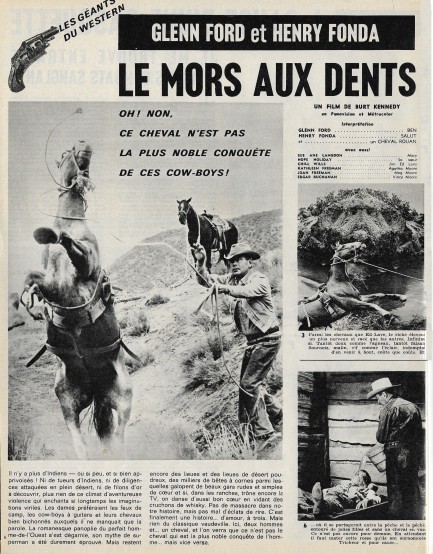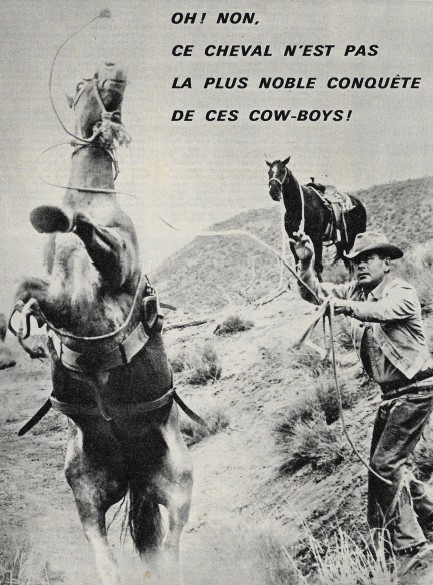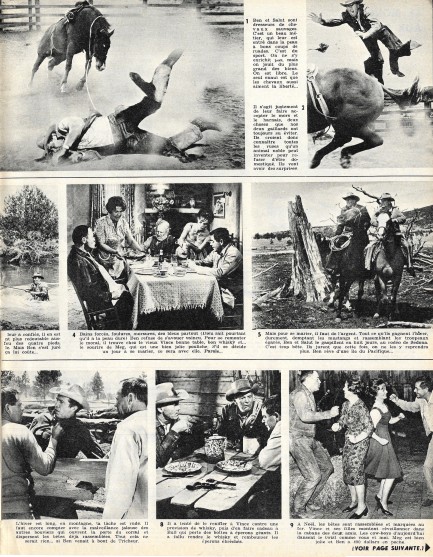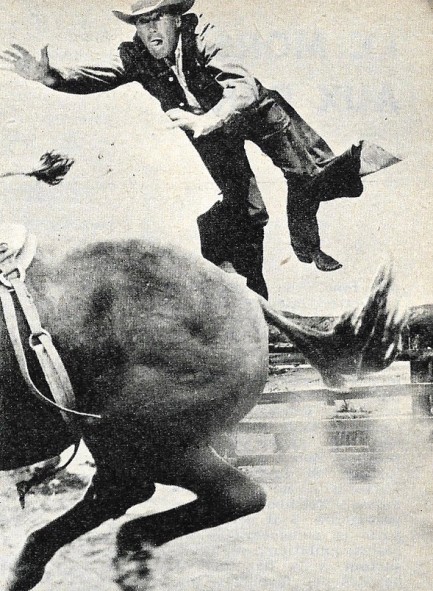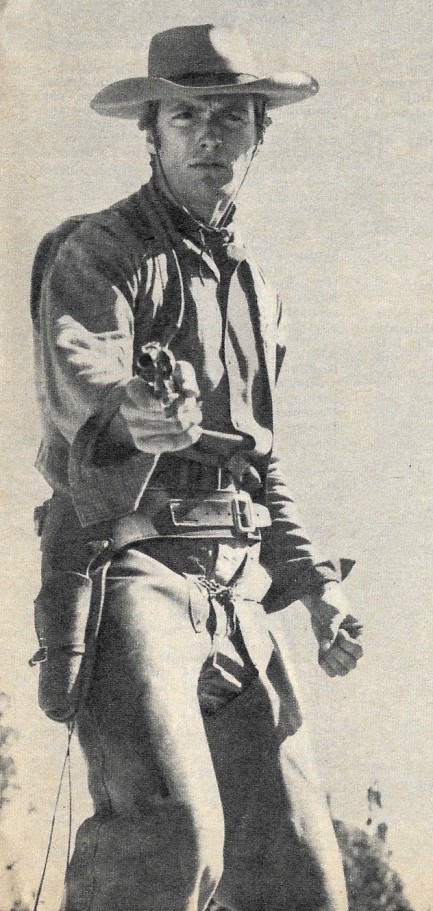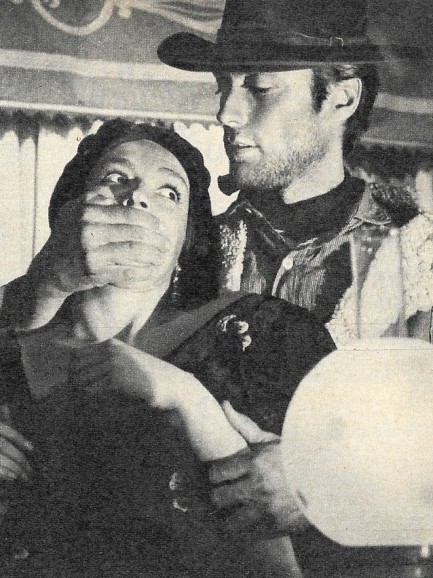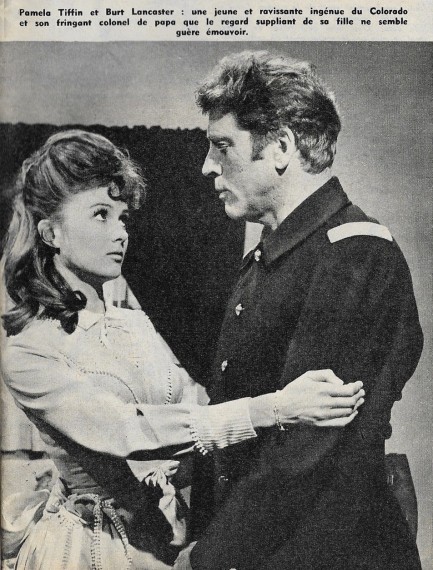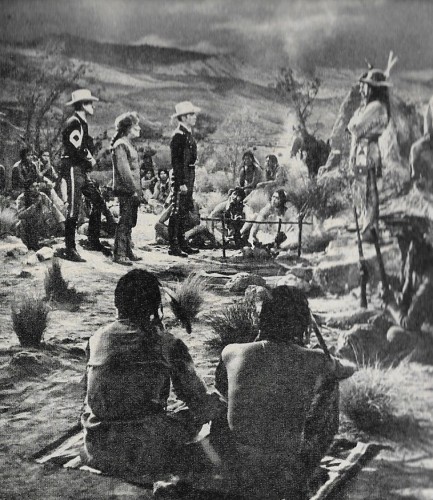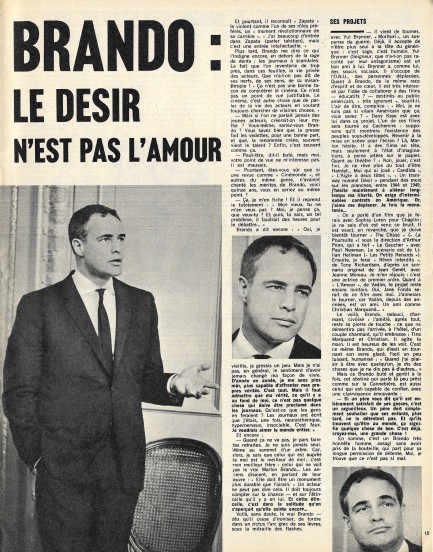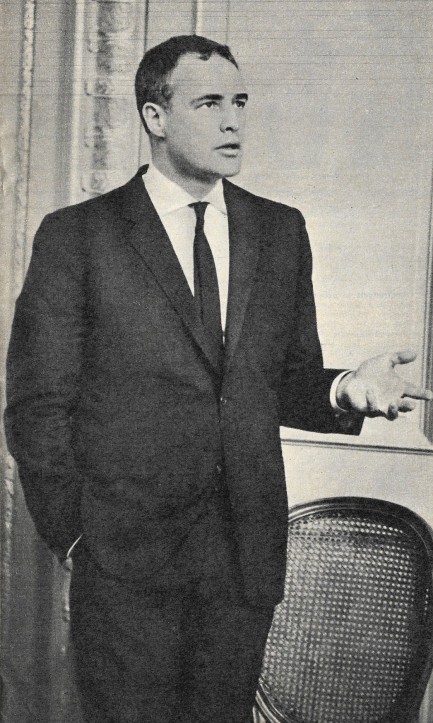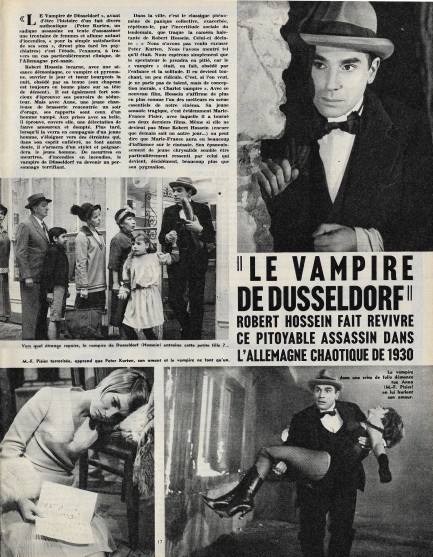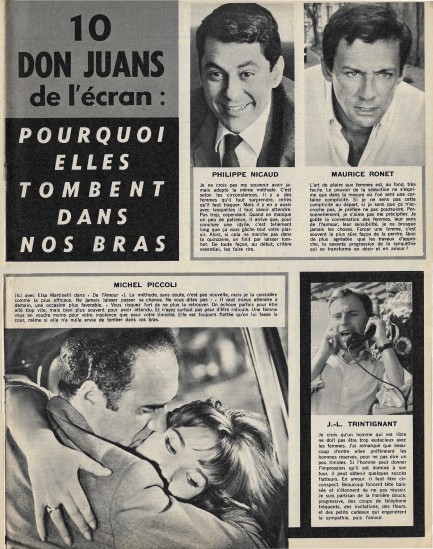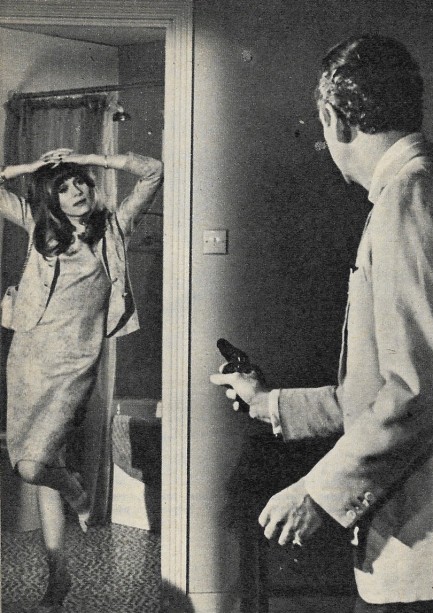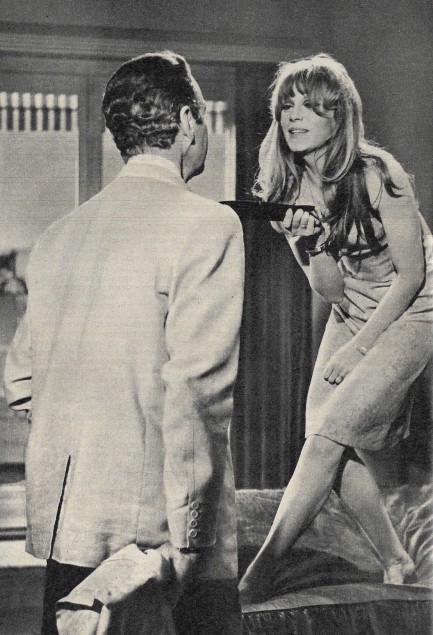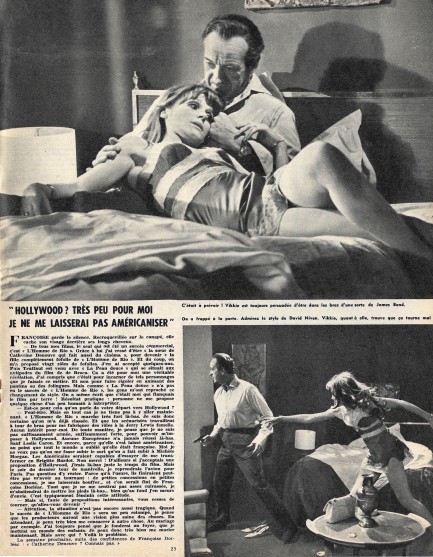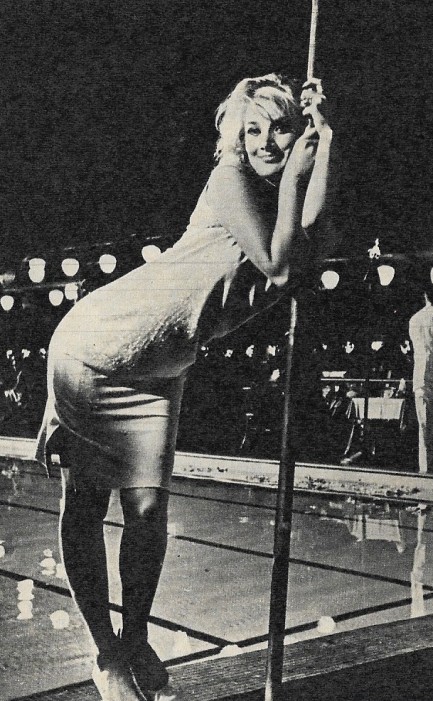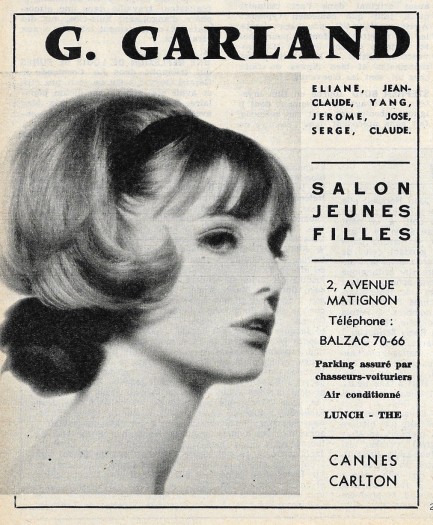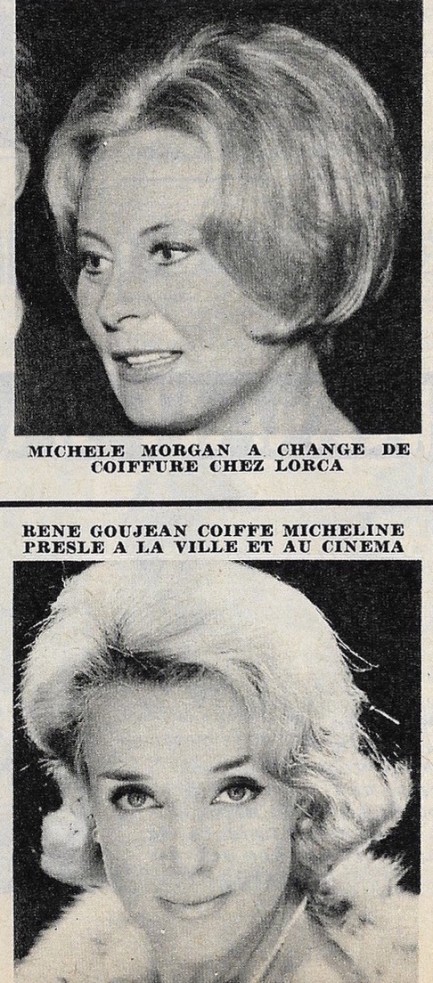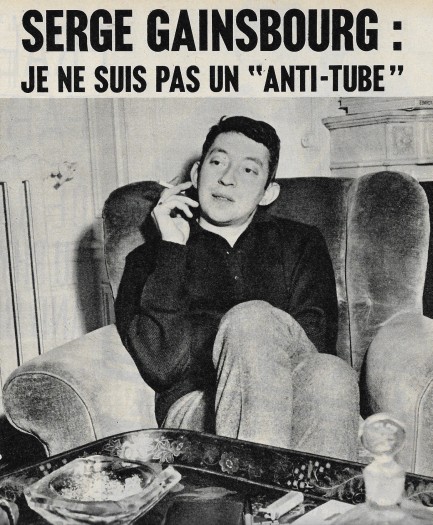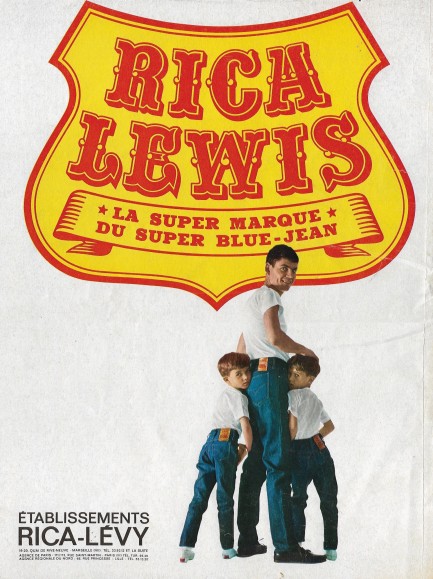 ---